I'm feeling green today. (Better than blue!) Feeling green because I'm upcycling. Making DIY Clementine Gift Boxes. I start early in the year making and collecting small items to use in birthday and Christmas gift baskets. This past Christmas I ran out of baskets at the eleventh hour. In desperation, I turned to my recycling pile to bail me!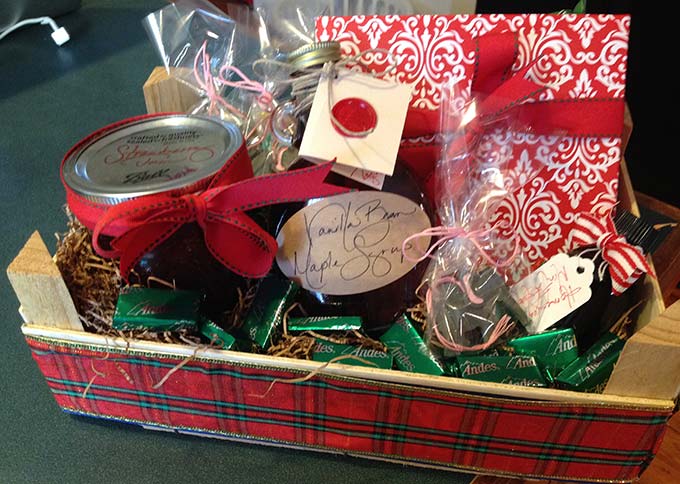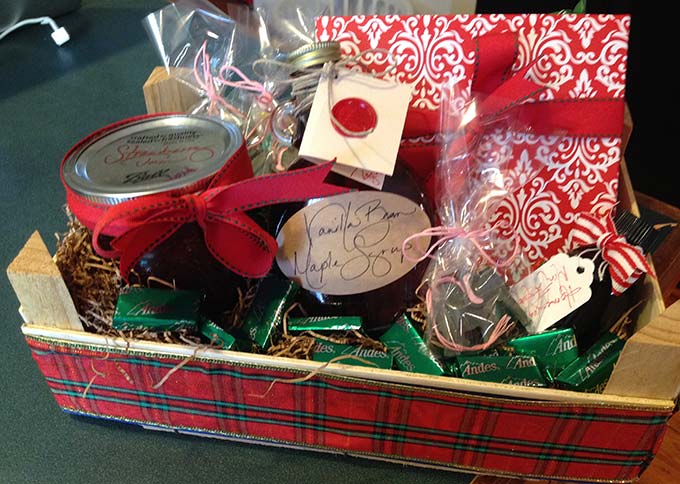 So instead of giving Christmas gift baskets, I gave Christmas gift boxes! Clementine gift boxes to be exact. Clementine crates are the right size, rustic and sturdy, and disguise easily with a pretty, wide ribbon. I line the box with shredded paper or "filler" first, then fill 'er up with my favorite things. (Hopefully theirs too!)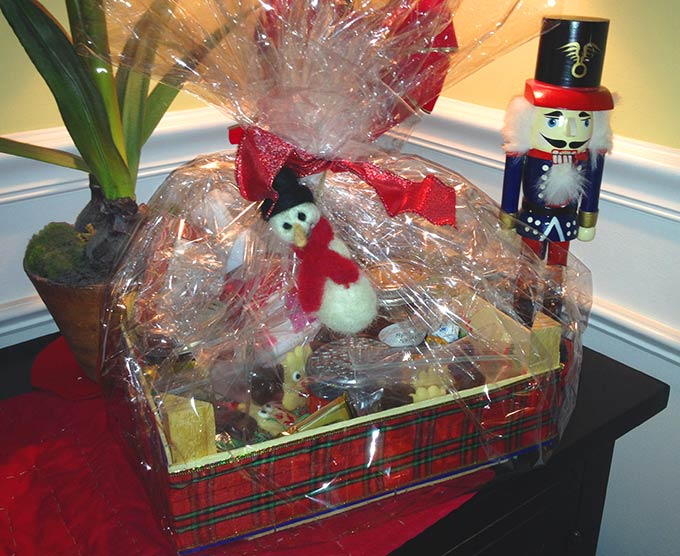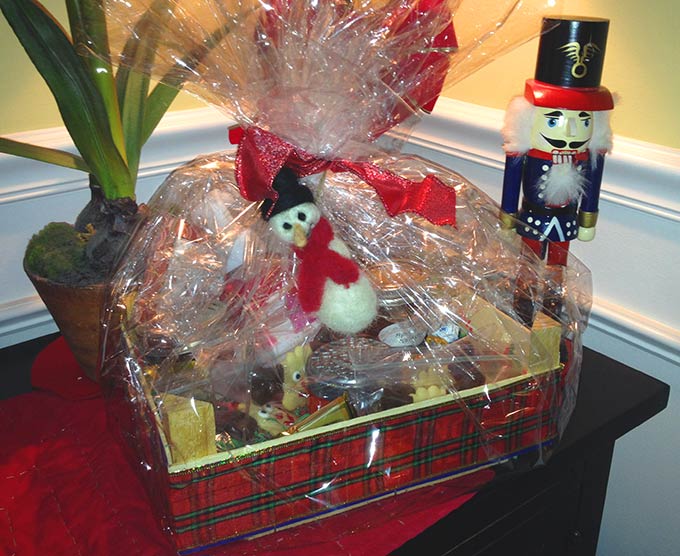 Wrap the gift box in cellophane.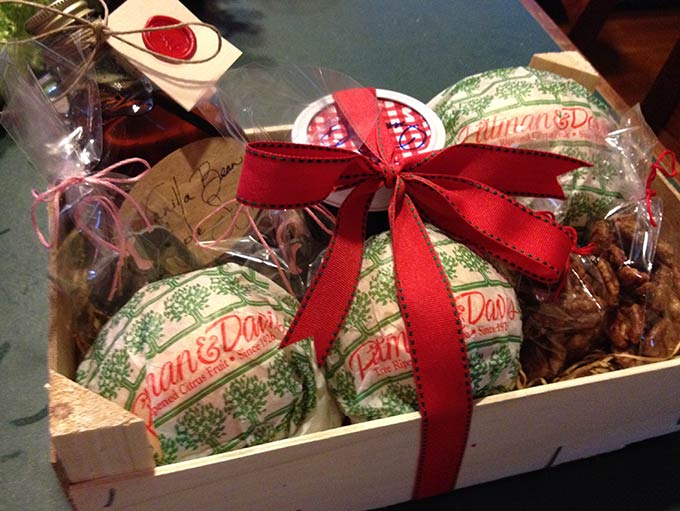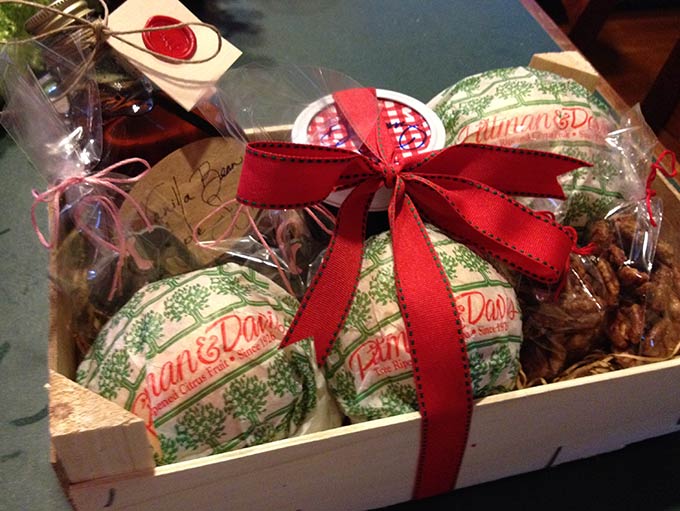 (Or don't.)
DIY Clementine Gift Boxes support one of my life mottos: "makin' something out of nothing." Love, love, love making something out of nothing. It takes creativity. And it's free. (My favorite four letter word.)
We're not waiting to talk about upcycling clementine boxes 'til Christmas, because that's too late. It's clementine season now. And if you start saving soon, you'll have the wooden crates and be ready for next December. You'll also have plenty of time to make and collect small gift items to load up the boxes.
Ideas to fill your DIY Clementine Gift Boxes:
Jams and jellies
Stationery
Notepads
Candy and chocolate
Small calendar
Christmas ornaments
Salsa
Fresh fruit
Soap
Books
How 'bout a Clementine Wreath ? (clever, clever!)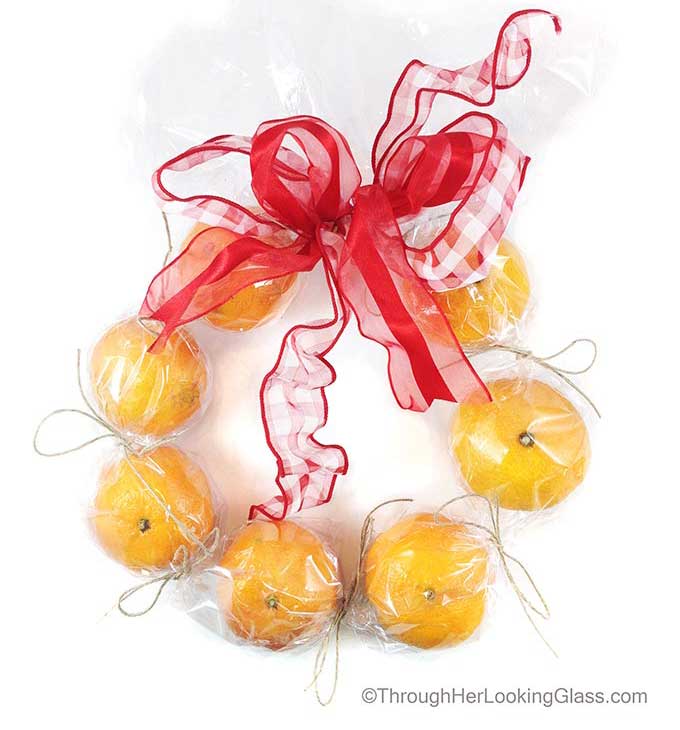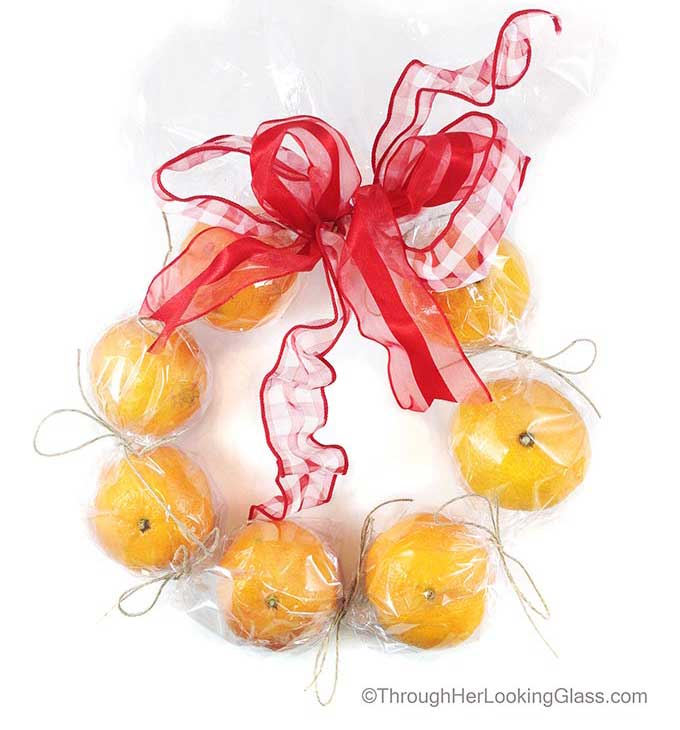 Surely you can think of many other fun items to fill these gift boxes. How awesome it would be for December to arrive and be prepared with filled gift boxes ready to go. We're talking about Christmas here, but these DIY Clementine Gift Boxes work equally well for birthdays or other special occasions. Sure hope this idea works for you. Be creative, have fun!
Other handmade Through Her Looking Glass ideas to fill gift boxes: