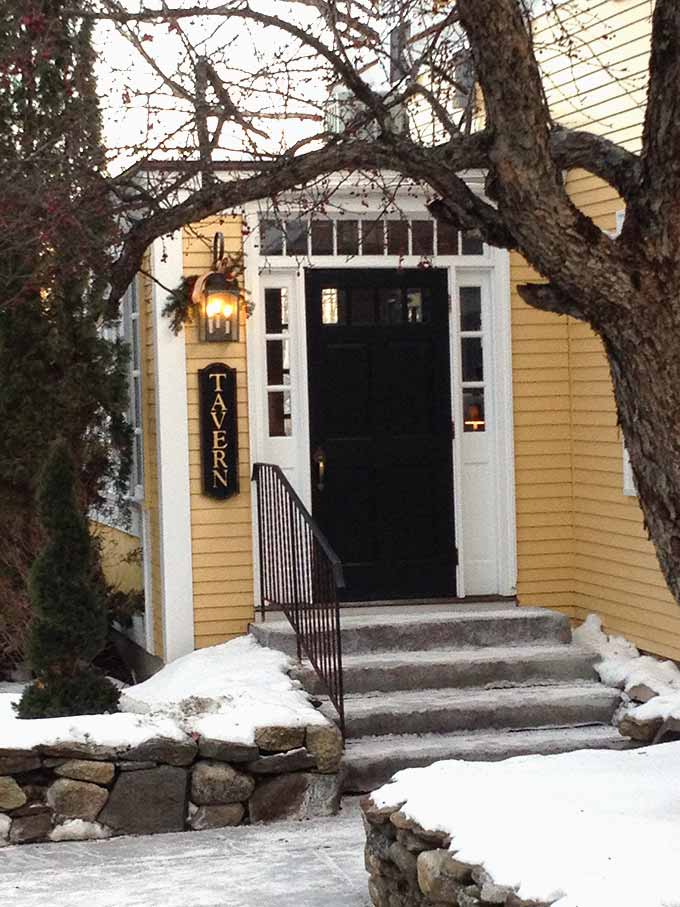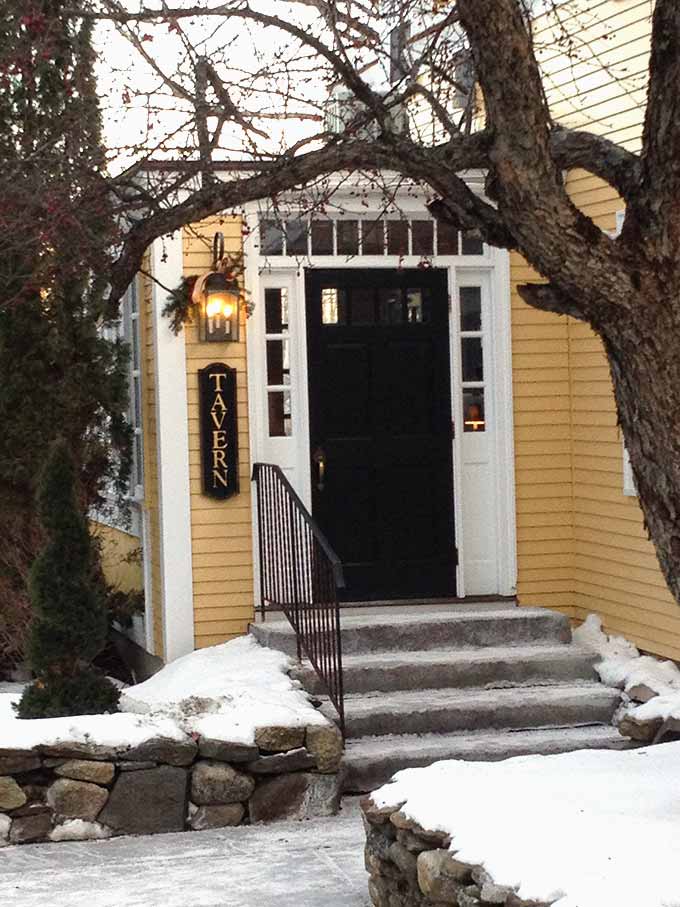 Welcome to the fabulous Bedford Village Inn!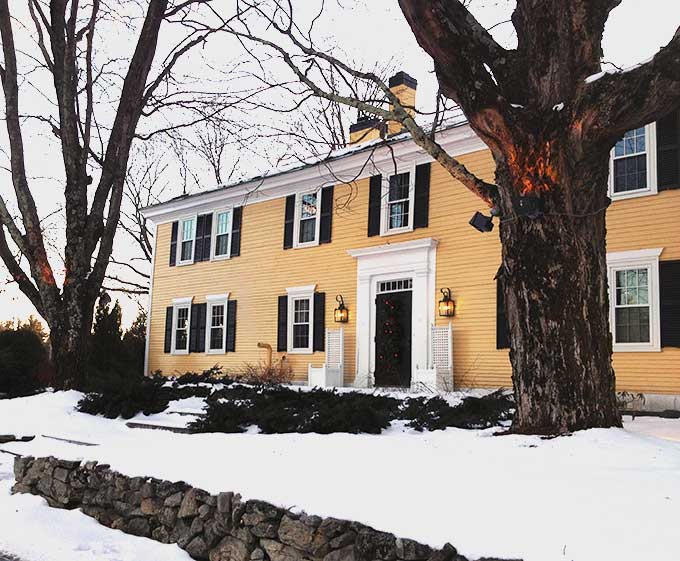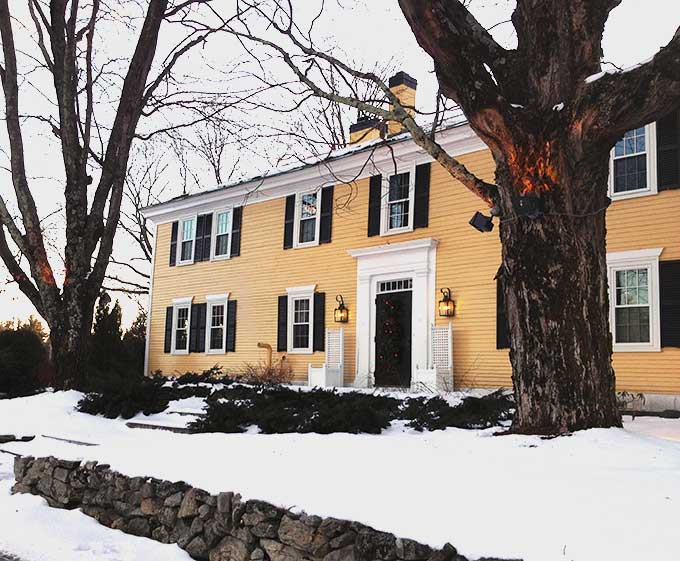 Bedford Village Inn, once the site of a working farm built in 1810, is now a four diamond luxury property nestled in the beautiful green hills of Bedford, New Hampshire.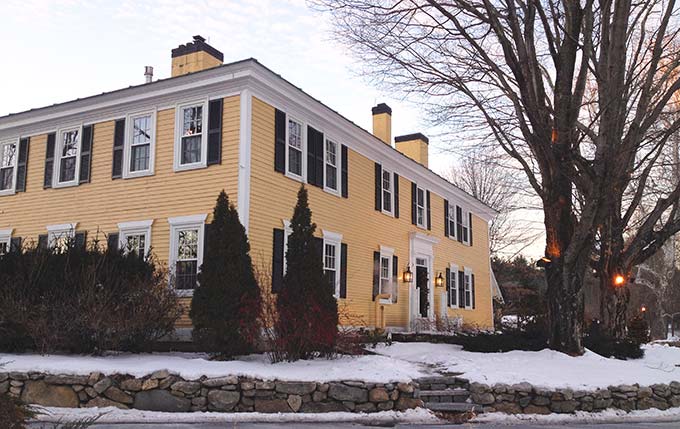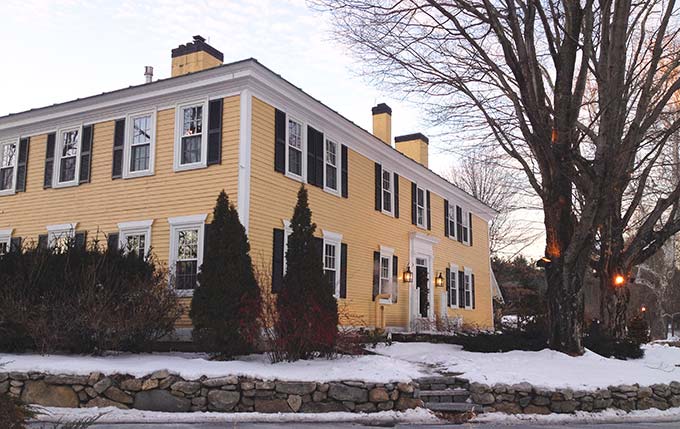 Beautifully preserved stonewalls are everywhere on the grounds.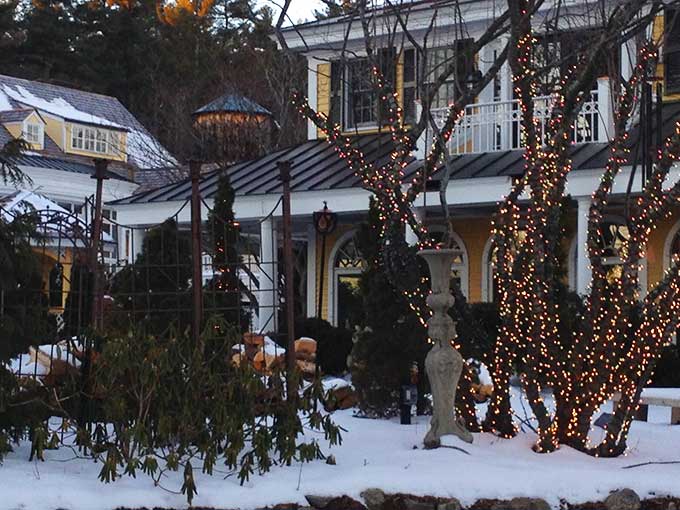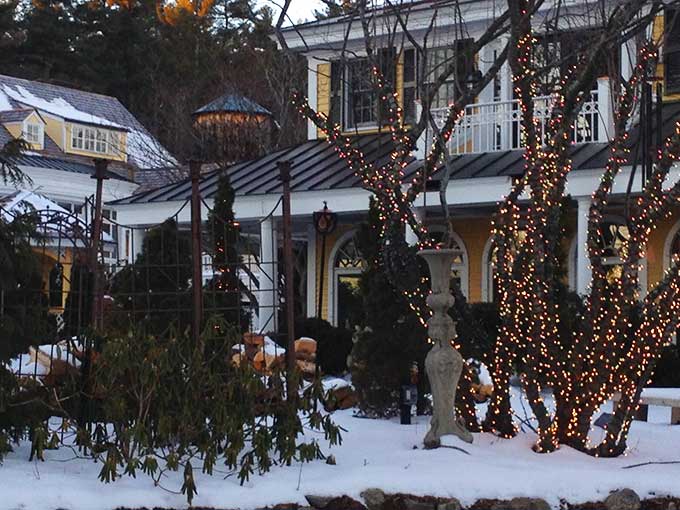 White lights, snow and architectural interest abound. Note the silo in the background, one of two on the property.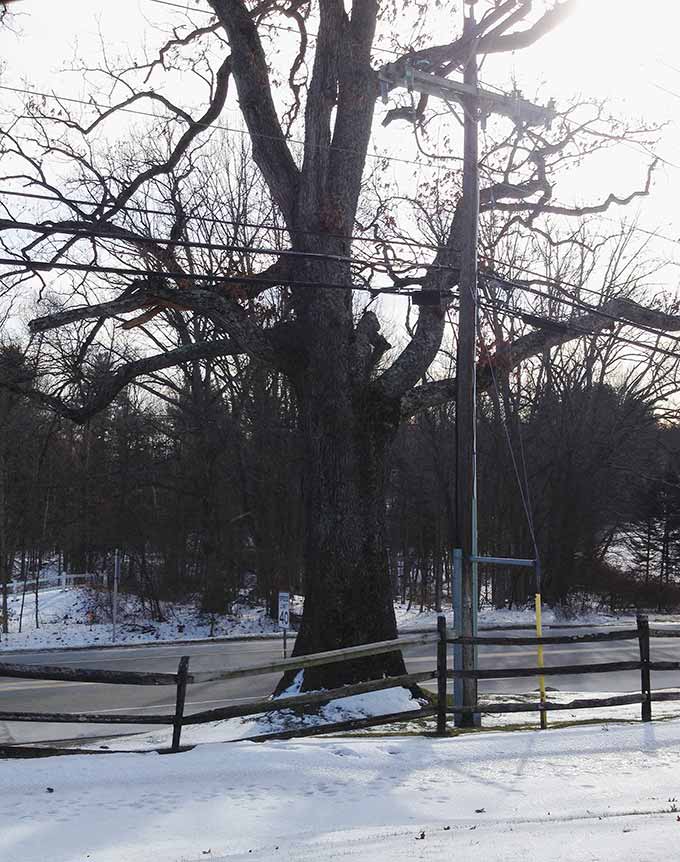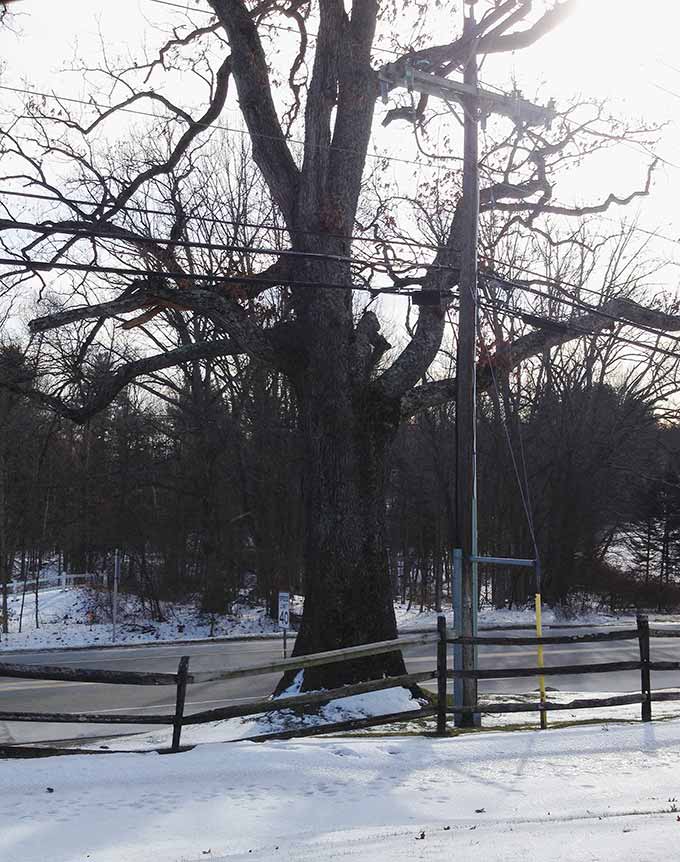 Many large, old gorgeous trees. The one above caused quite a stir in Bedford. The town wanted it down because of its overhang and proximity to the road. The owners wanted to keep it. (They went to court. You can see who won.)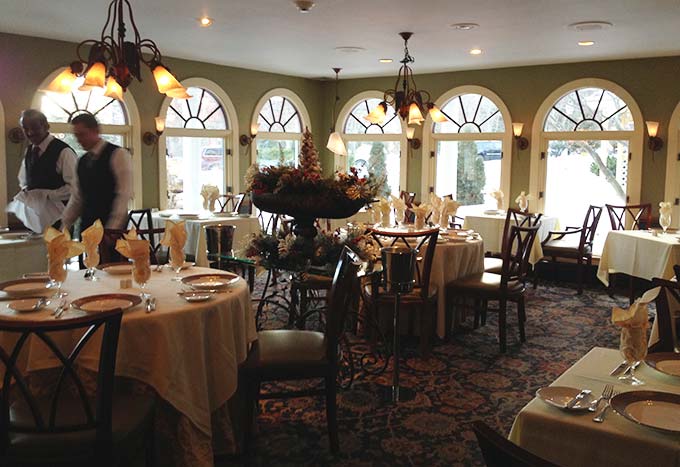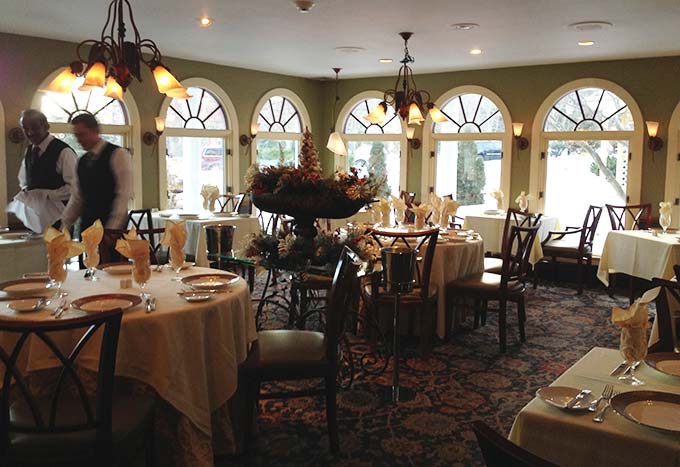 The Porch dining room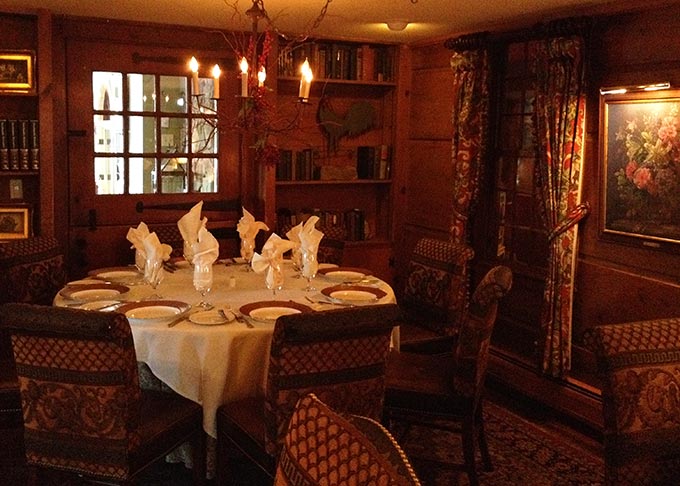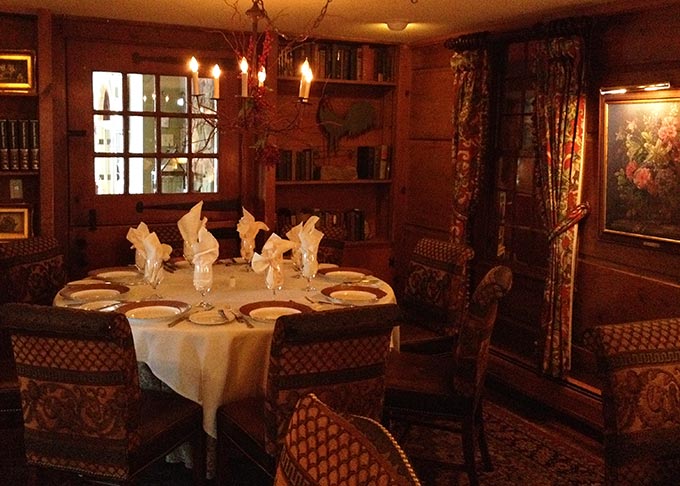 The Keeping Room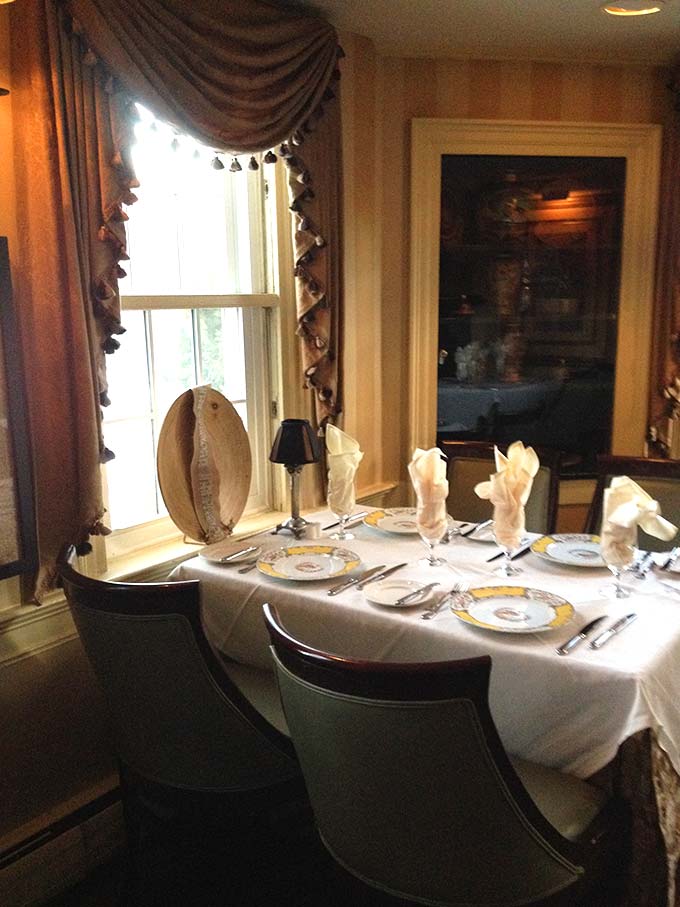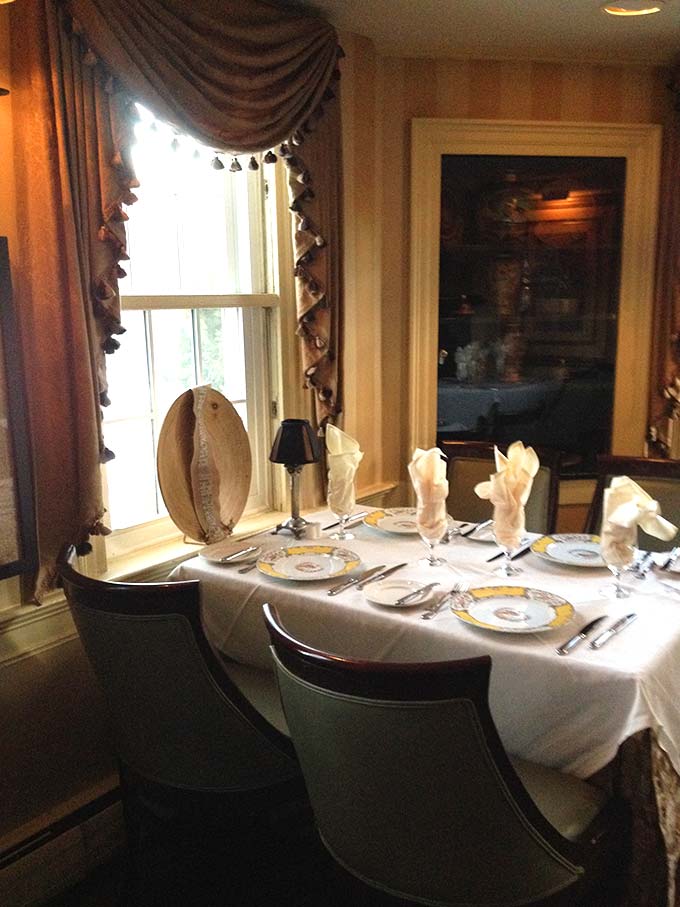 Lovely, elegant tables settings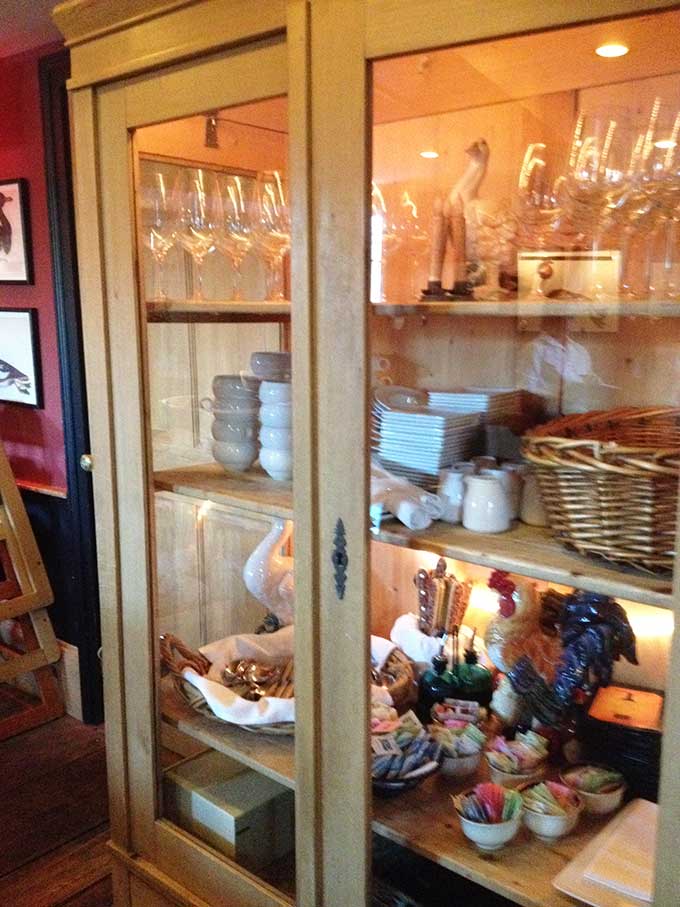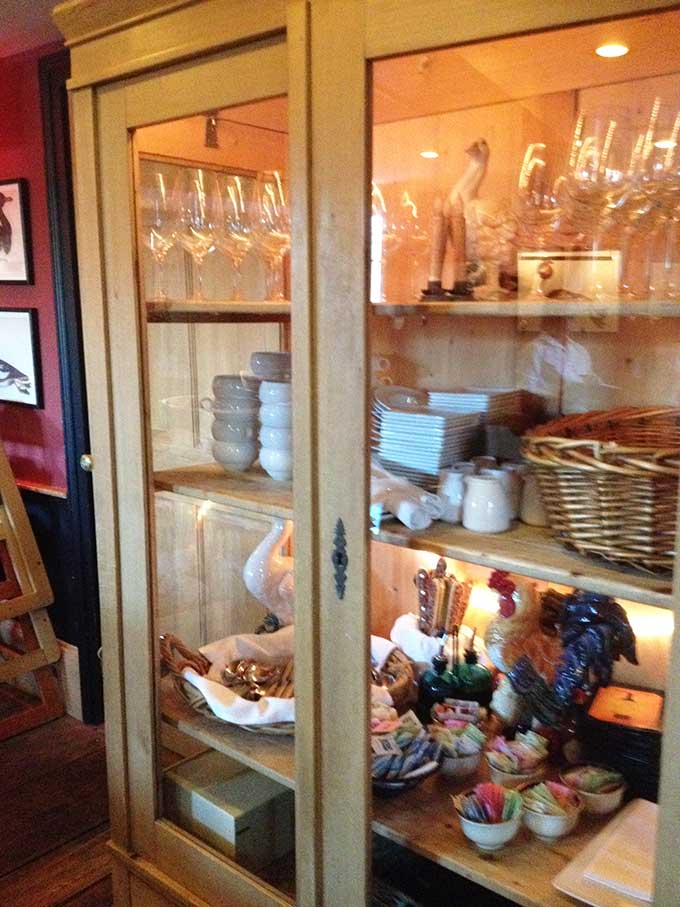 Beautifully appointed armoire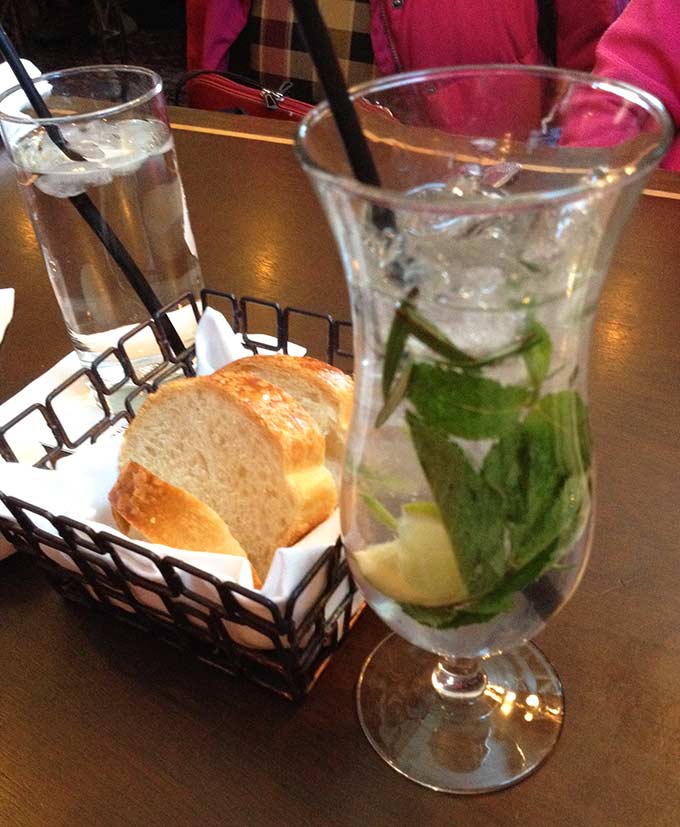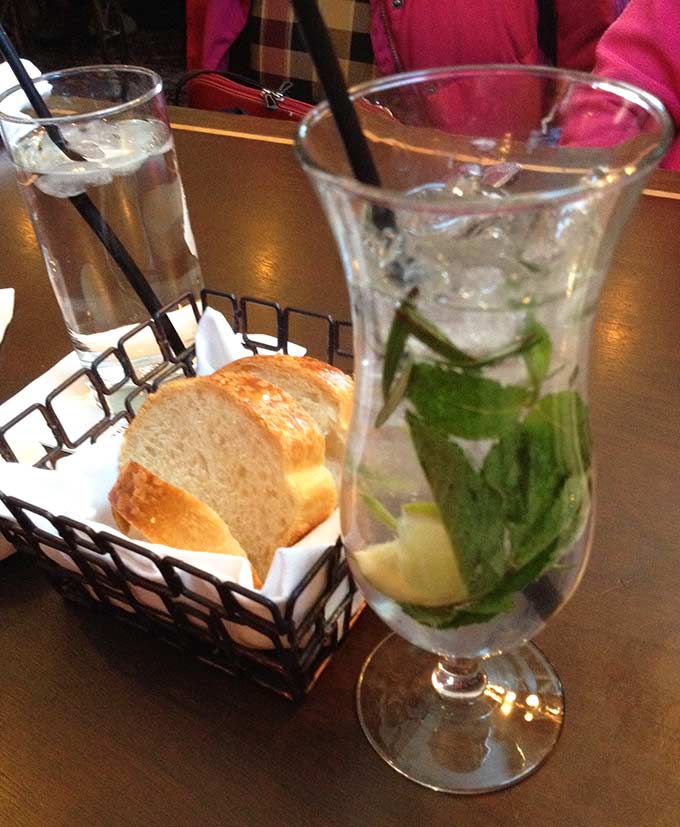 Great conversation over a Winter Mojito with lime and fresh herbs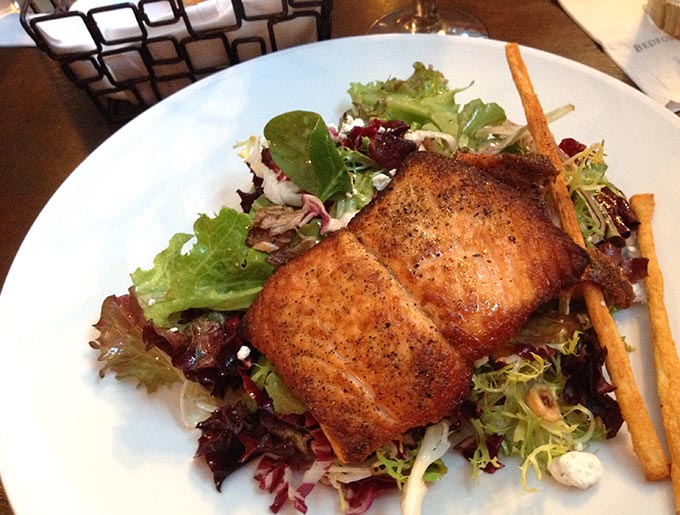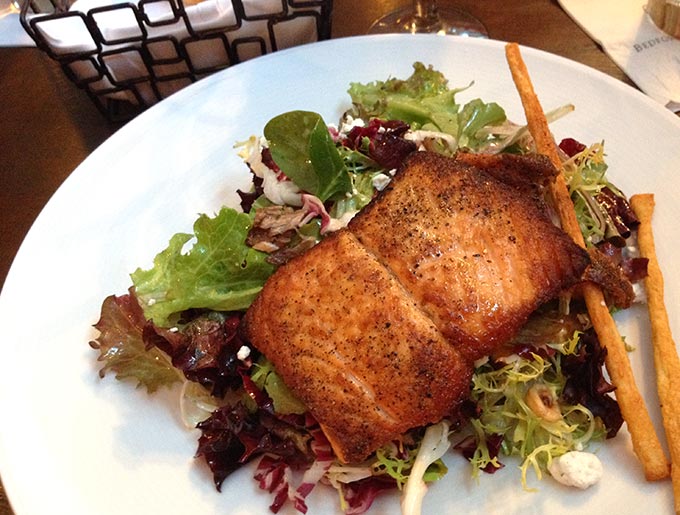 The many excellent choices on the weekend brunch menu were dizzying. The Mesclun Salad with goat cheese, red onion, hazelnuts, dried cranberries and champagne vinaigrette, topped with Soy and Ginger Glazed Atlantic Salmon was my choice. (I wasn't disappointed.) We received excellent service from our server Anthony.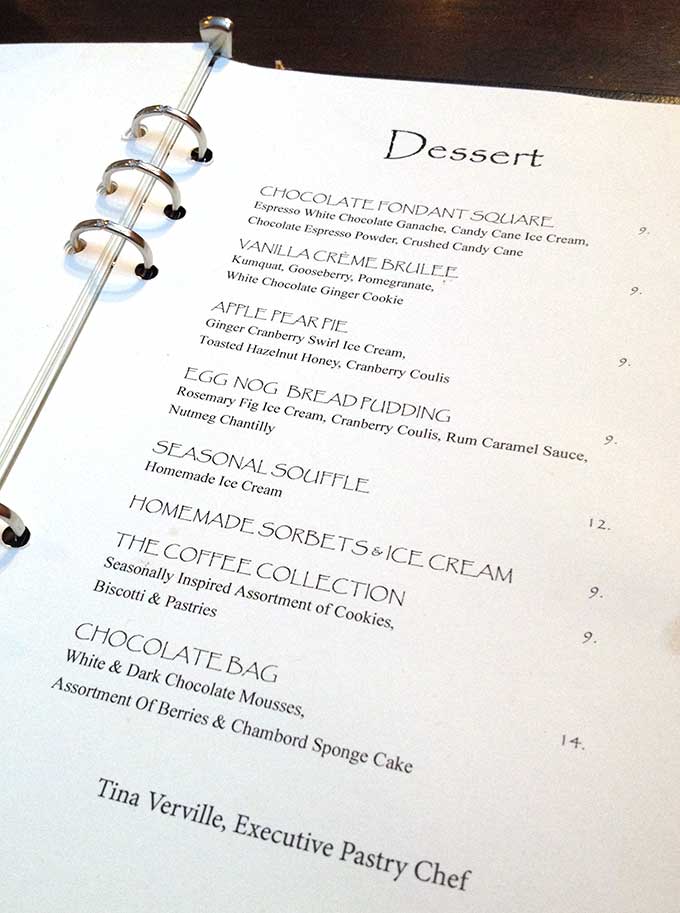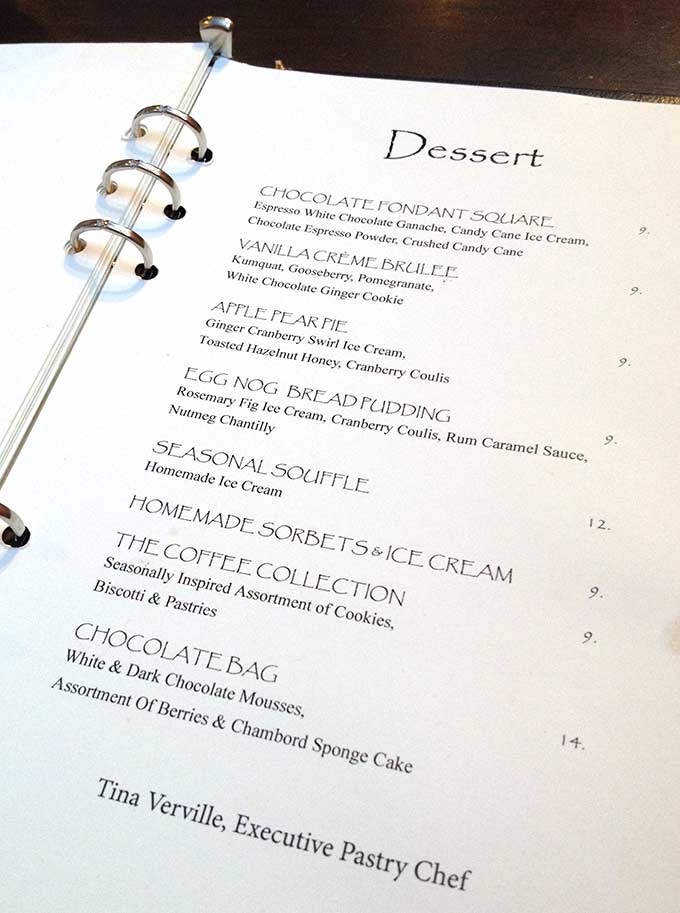 I knew you wanted to see the dessert menu. (Me too! Me too!)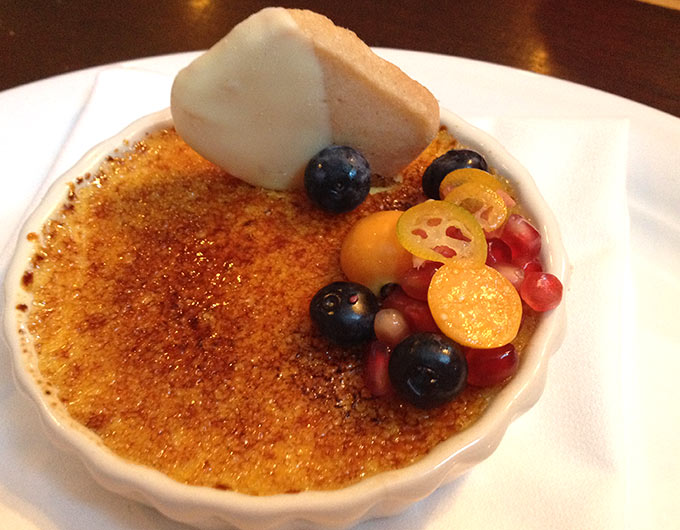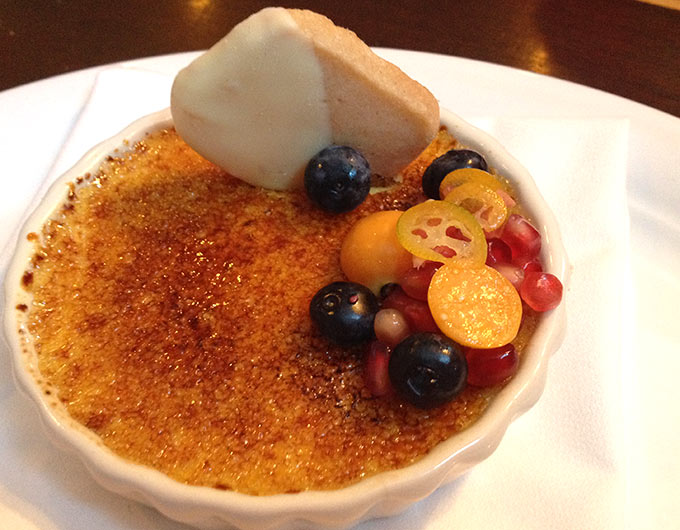 I was torn between the Vanilla Creme Brûlée with kumquat, gooseberry, pomegranate and White Chocolate Ginger Cookie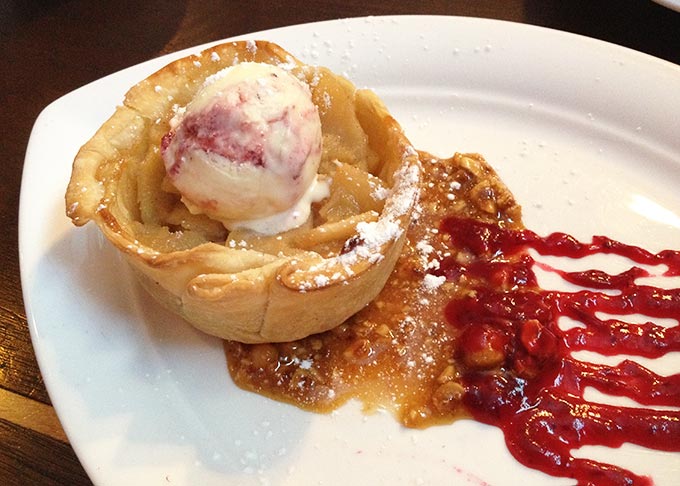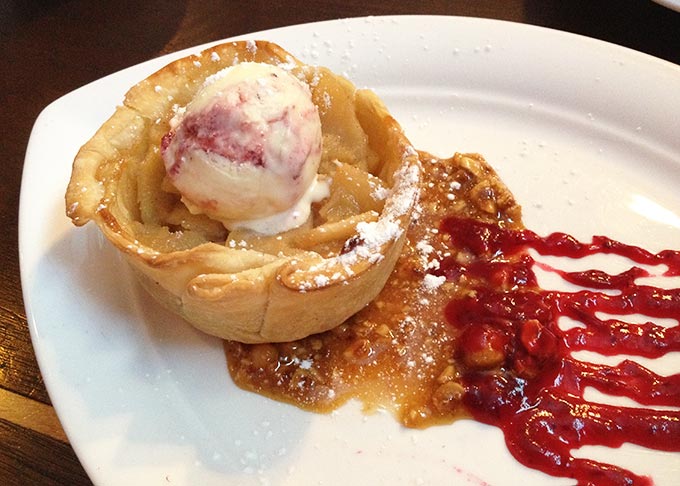 And the Apple Pear Pie with ginger cranberry swirl ice-cream, toasted hazelnut honey and cranberry coulis. I finally chose the latter. Fab-u-lous!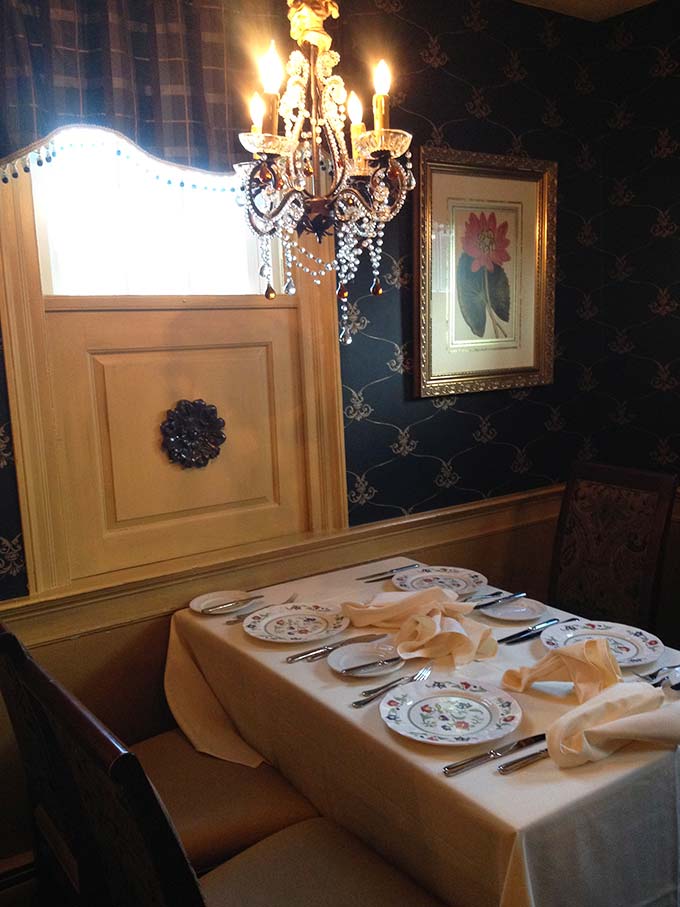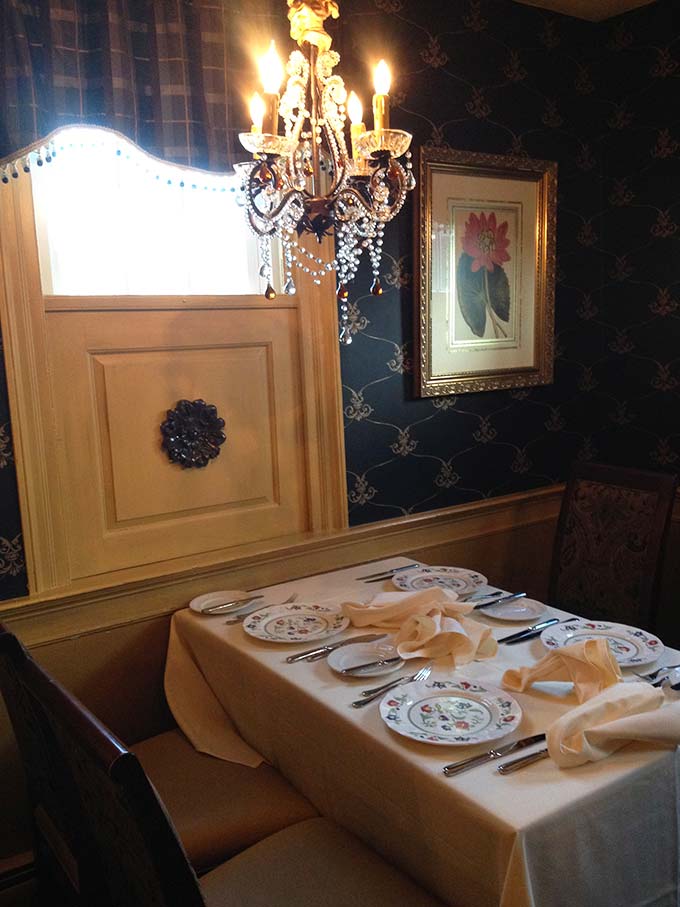 Legend has it the inn is inhabited by a friendly ghost named Gordon. Apparently a man named Gordon expired in an upper room years ago, hence the name Gordon's Room. I spoke with a server who confided to me that strange things often happen when groups dine in Gordon's Room. Apparently, written food orders disappear, doors and windows open and shut of their own accord. Another server told me that a chair actually turned over by itself during a live TV interview about Gordon in Gordon's Room. "It's all documented," he said.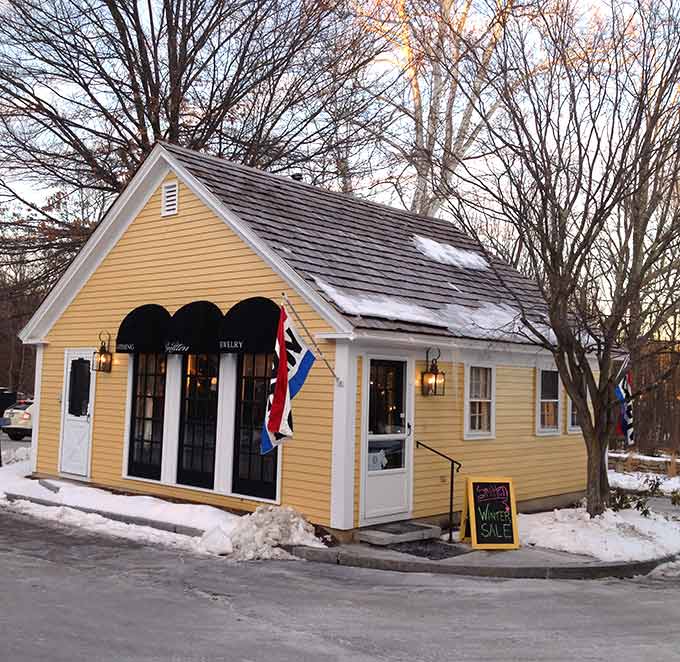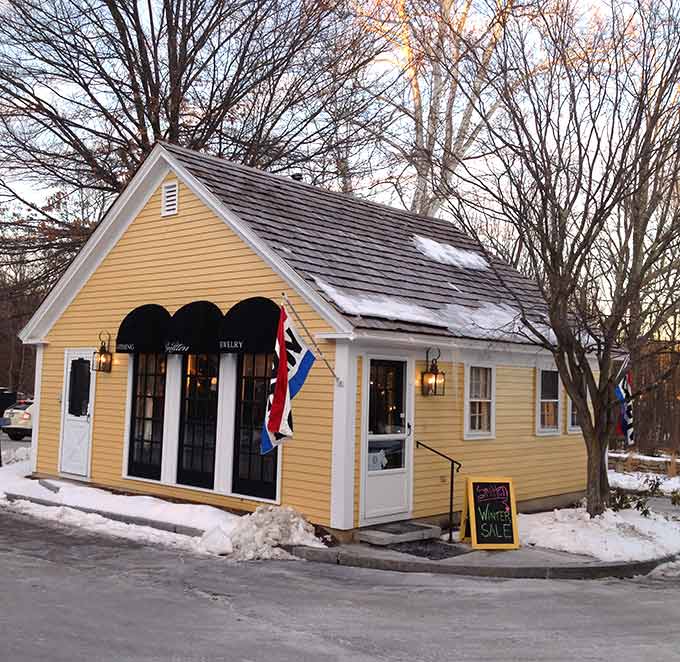 Lunch was followed with a leisurely stroll by Smitten, the Bedford Village Inn's delightful gift shop.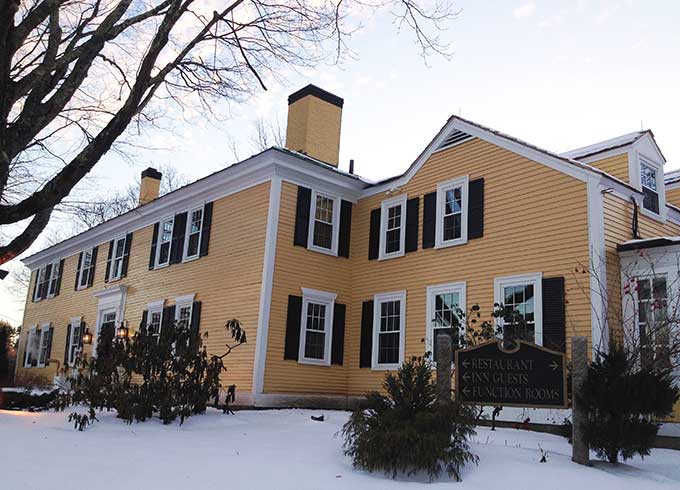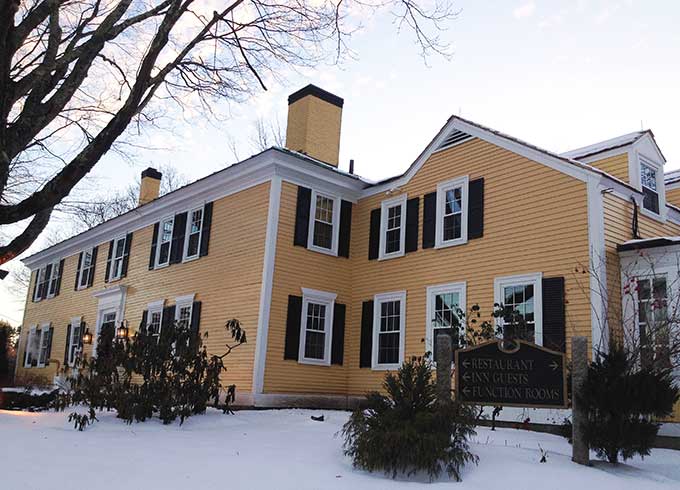 Our weekend brunch at the Bedford Village Inn was a quiet oasis in the busyness of life. Like stepping back in time to a different era, when life was a little slower, quieter and simpler. Come experience it for yourself! Time stands still at  The Bedford Village Inn.
Related Post: Portland Pie Company