Peppermint Bark is a family tradition at our house during the holidays! Crunchy white chocolate layered with creamy dark peppermint chocolate and crushed candy canes! We make this delicious treat for all the holiday parties and Christmas stockings.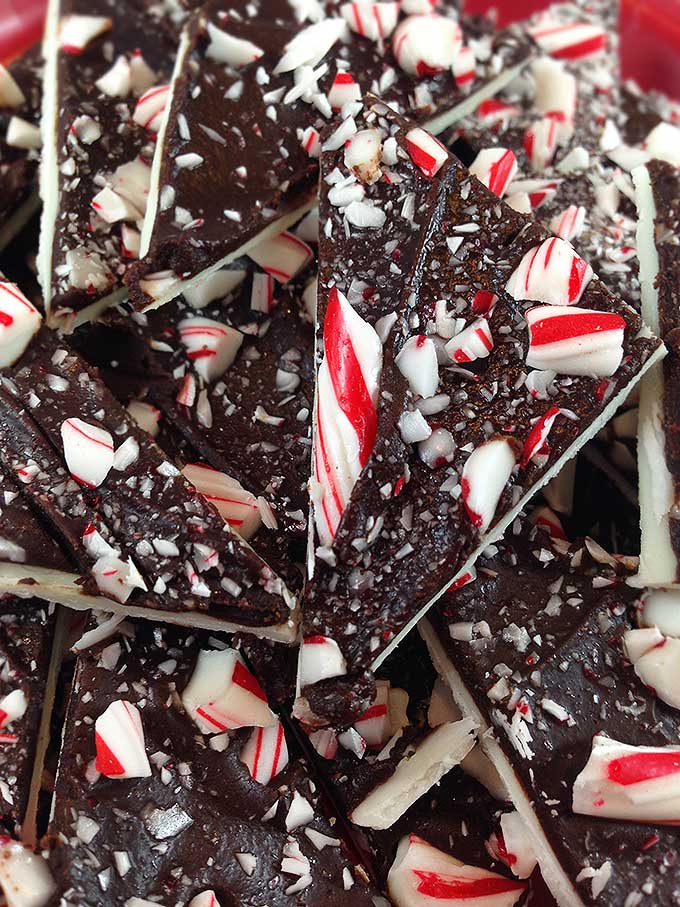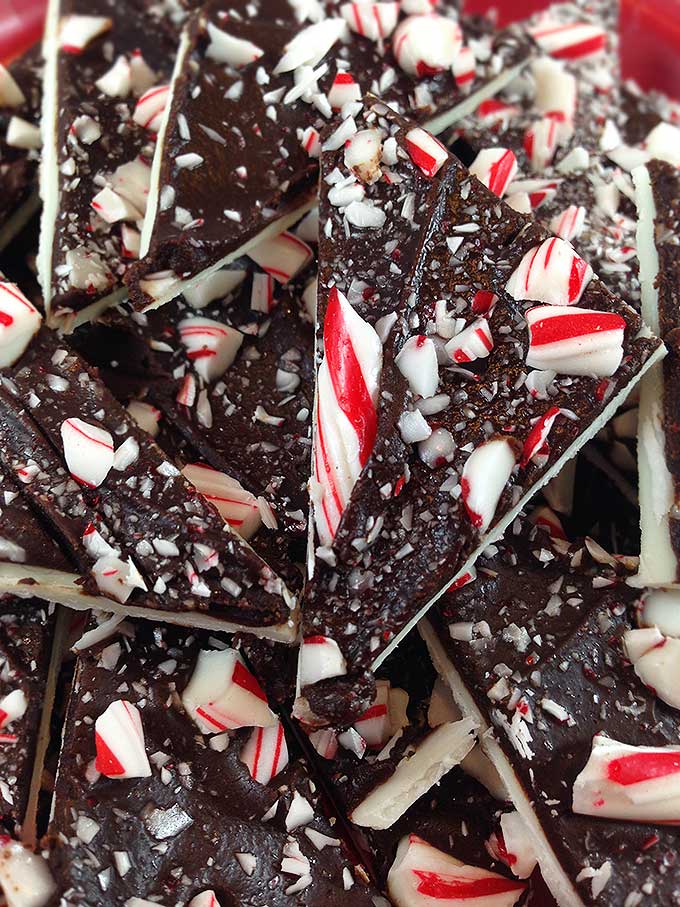 My funniest memory regarding Peppermint Bark has to be with my first busy little four year old years ago. He was always aggressively pounding on something or other. I thought crushing the peppermints would be the perfect job to keep him busy. (In a positive way.)
So I sent him out to the driveway to bang on peppermints with a veggie can. He was excited. I mean, really excited. The peppermints were in an old camping pan lined with a dish towel. The banging went on and on and then it got really quiet.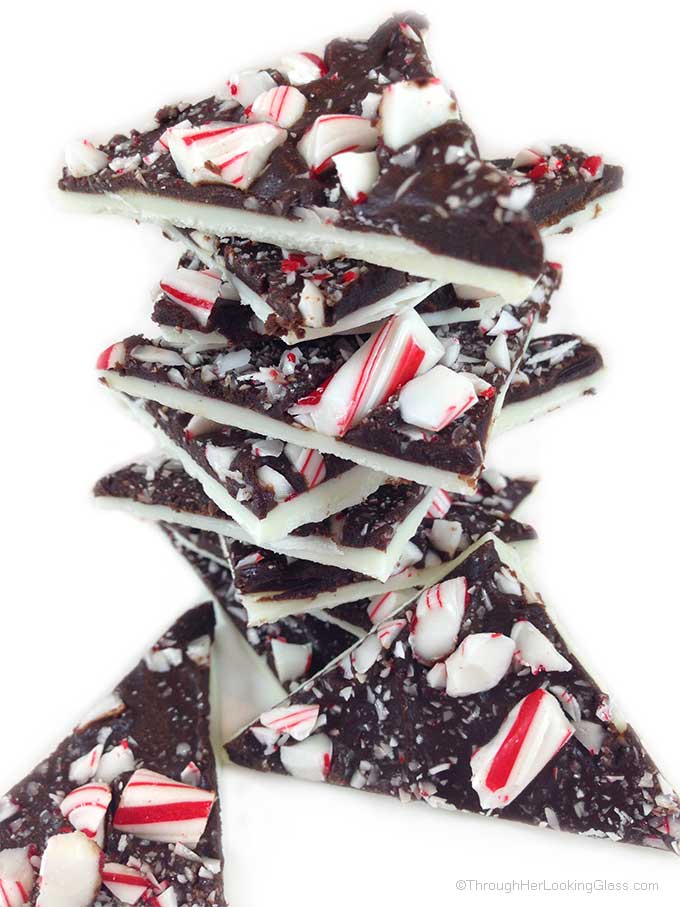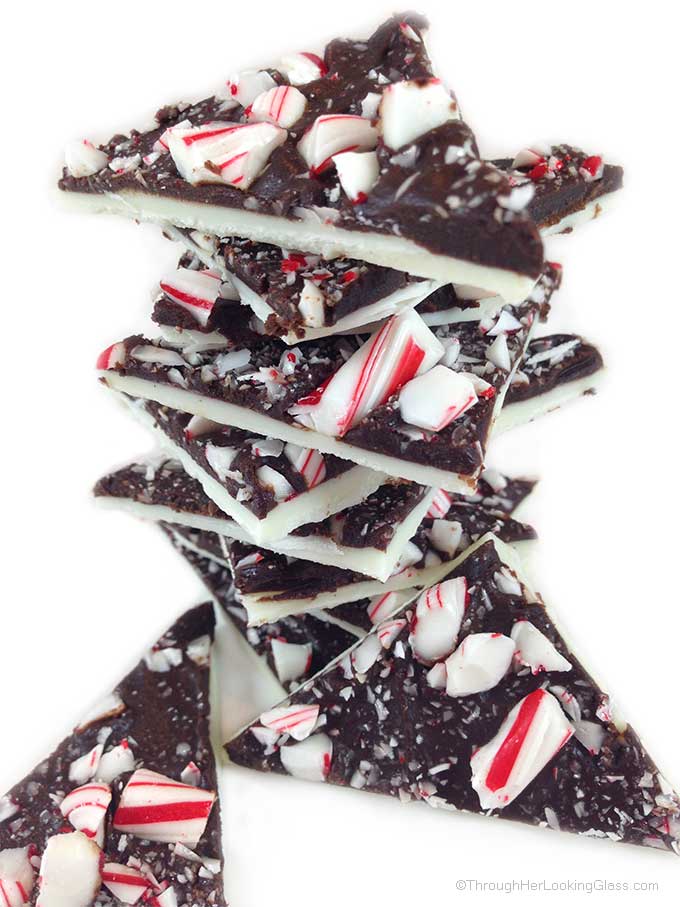 I went out to check on him. He'd gotten a little carried away with well doing. Half the driveway was covered in crushed peppermints. We laughed and laughed. (And thankfully I had more peppermints inside.) For weeks we had the sparkliest driveway in the neighborhood. Just in time for Christmas.
Peppermint Bark shouts "Christmas" loud and clear from snowy rooftops. This Peppermint Bark recipe is extra yummy because it has whipping cream mixed in with the bittersweet chocolate. This makes the top chocolate layer creamy. It's also highly addictive.
I pack it in 1/4 lb. candy boxes for gift giving. White box. Red and white striped bow. It seems that even Santa himself prefers Peppermint Bark to cookies, based on an experiment we conducted last Christmas Eve.(!)
Crush the peppermints and set aside.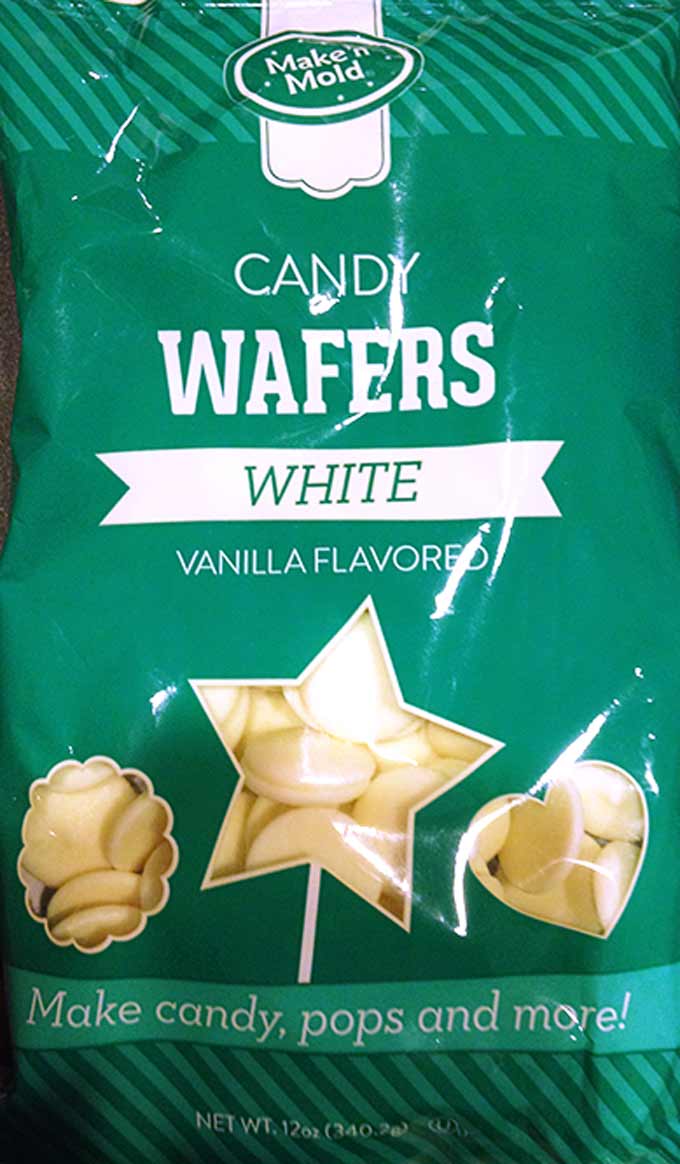 Melt the vanilla candy wafers.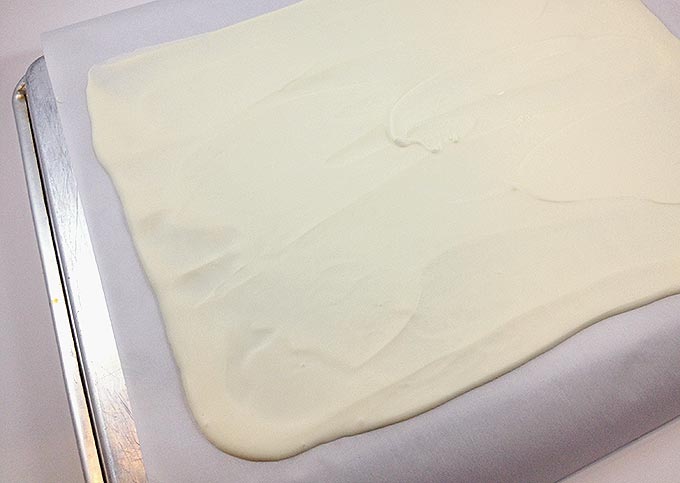 Spread onto parchment paper. Cool.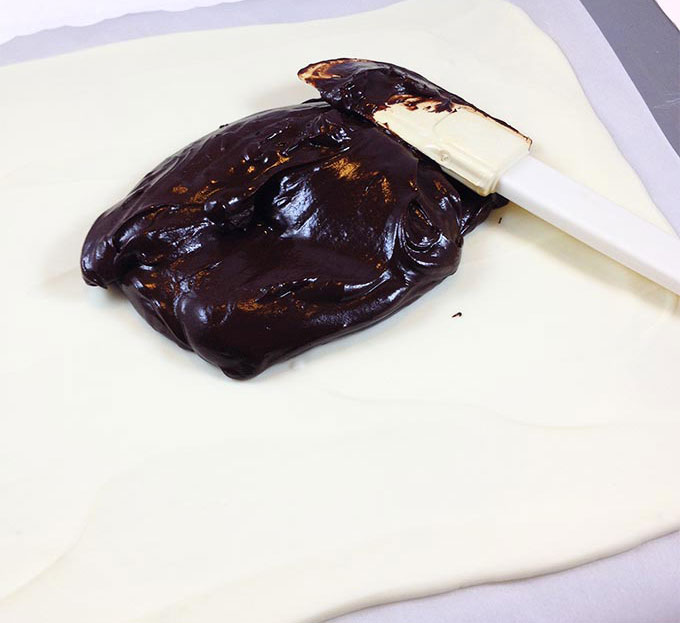 Dollop the melted chocolate, peppermint extract and whipping cream mixture onto the white chocolate.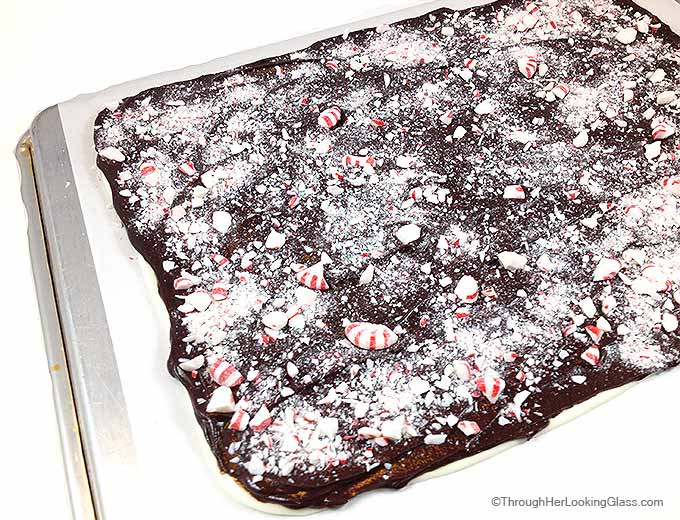 Spread chocolate mixture evenly on top of first layer, then sprinkle with crushed peppermints.
Cool in refrigerator for 15 minutes. Then let sit out for 5 or 10 minutes. (If you cut it too soon, the hard white layer underneath won't cut cleanly because it's too cold.)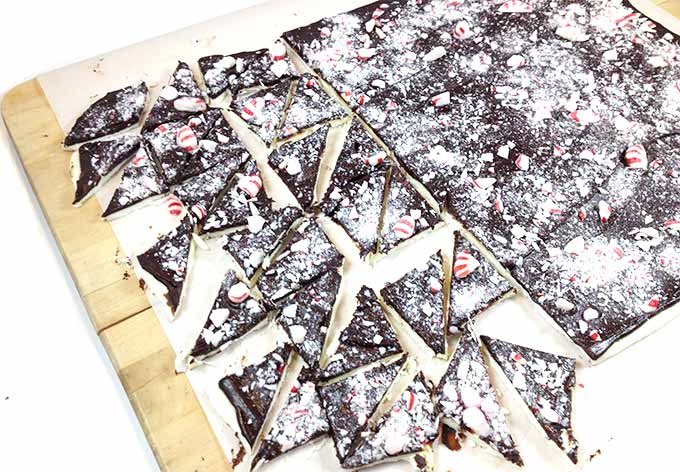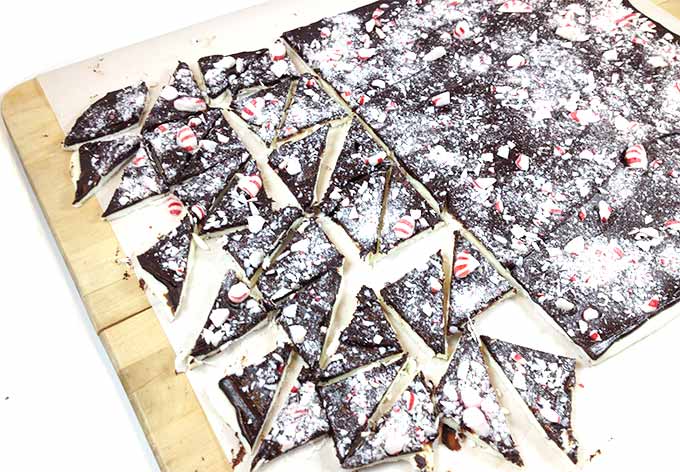 Chop into triangles with a sharp butcher knife and quick, hard pressure.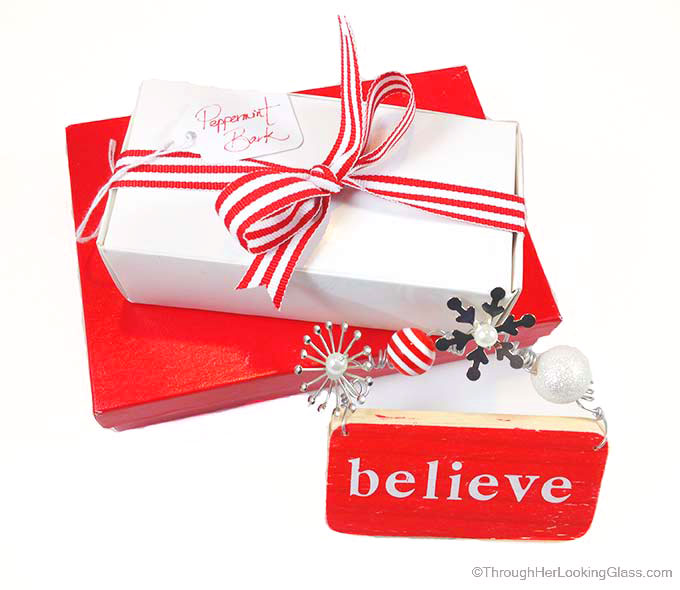 Package into 1/4 lb. candy boxes for gift giving. Peppermint Bark: It's how we roll for the holidays. This treat should be refrigerated because of the whipping cream in the dark chocolate layer.

Allie Taylor
Yields 1
Peppermint Bark
Peppermint Bark is delightful any time of year, but especially at Christmas. Use good quality chocolate! This is highly addictive and makes a great gift packaged in 1/4 lb. candy boxes.
35 minPrep Time
35 minTotal Time
Ingredients
16 ounces white vanilla candy wafer disks (buy at A.C. Moore or Michael's)
8 ounces bittersweet chocolate, chopped
1 1/2 teaspoons peppermint extract
4 tablespoons whipping cream
crushed starlite peppermint candies or candy canes
Instructions
Melt vanilla candy wafer disks according to package directions. (I use the microwave.)
Spread onto a 24" X 18" foil or parchment square on top of an inverted baking pan.
Let harden.
Slowly melt chopped chocolate over very low heat.
Remove from heat when just melted.
Stir in peppermint extract and whipping cream.
Spread melted chocolate mixture evenly on top of white candy layer.
Sprinkle with crushed peppermint candies.
Chill until just hardened, about 15 minutes.
Wait 10-15 minutes, then cut into triangles.
Refrigerate!
Notes
How to crush the peppermints: leave in plastic wrappers, place in a heavy duty ziploc bag and bang with the sharp edge of a veggie can. Or use a food processor. (Please take off wrappers first if using the food processor!)

Refrigerate peppermint bark!
7.6.5
10
https://www.throughherlookingglass.com/peppermint-bark-recipe/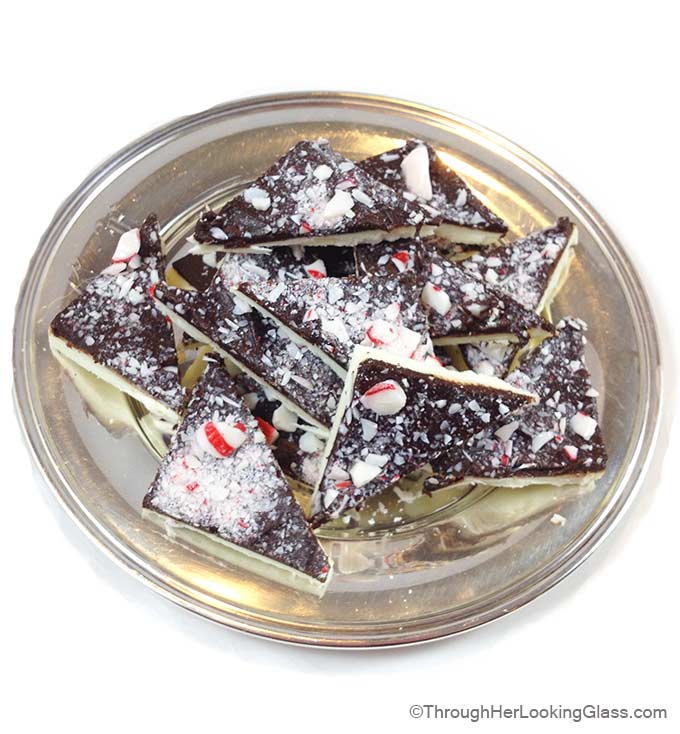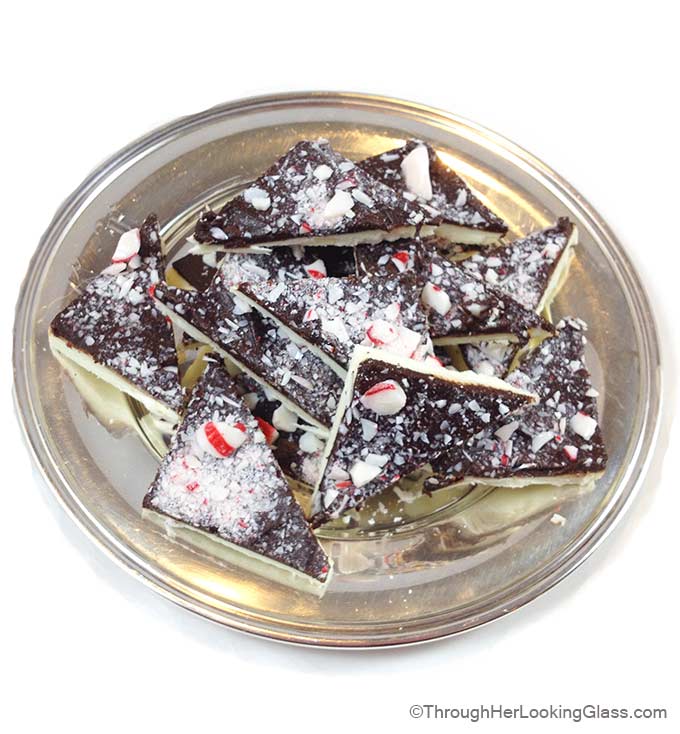 You may also like: Peppermint Stick Ice Cream