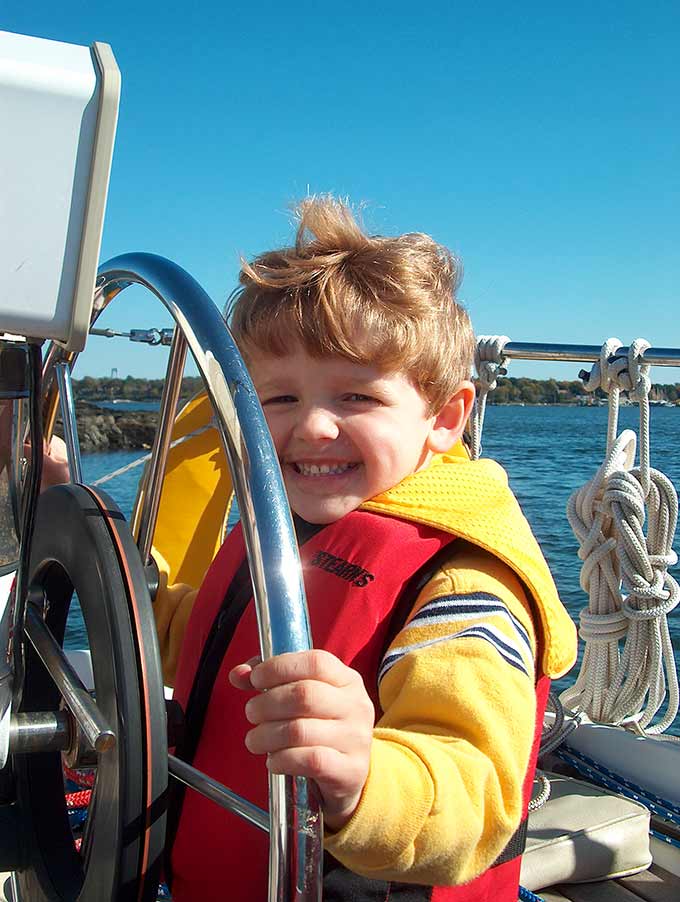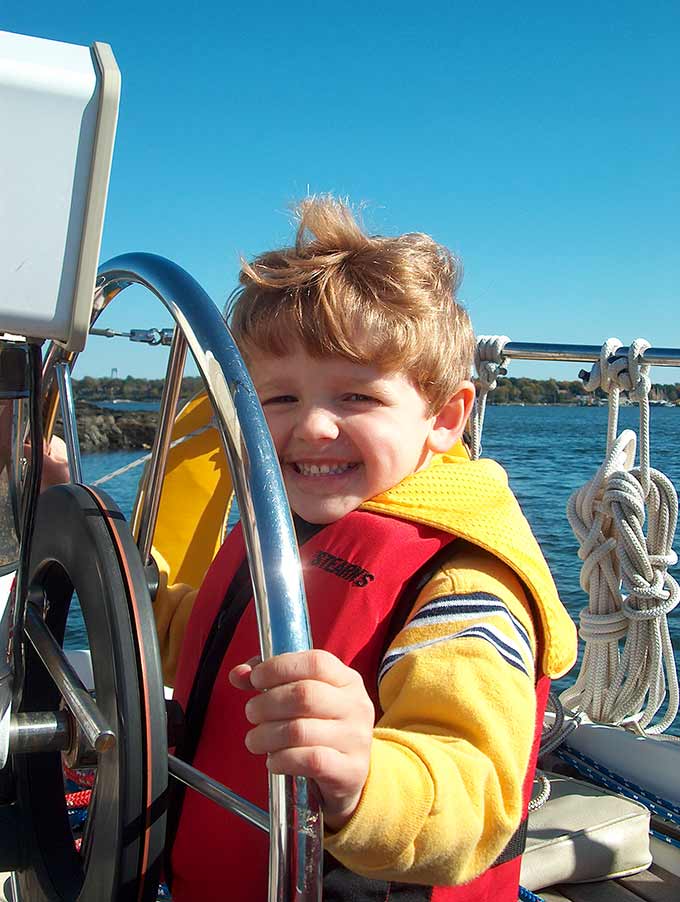 Just got back home from a beautiful evening. A wonderful but emotional night. Those of you who have more than one child may relate to what I say next. As parents, we love our kids equally. And yet each of our children tugs at our heartstrings a little differently.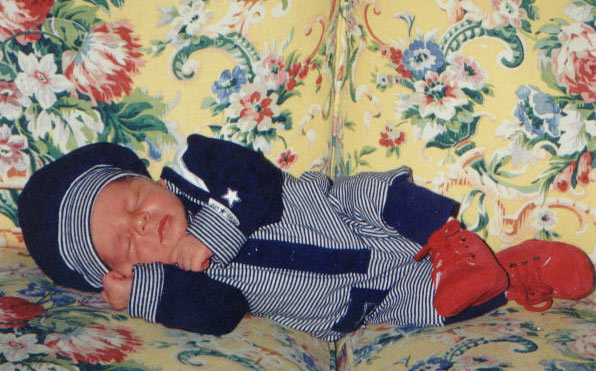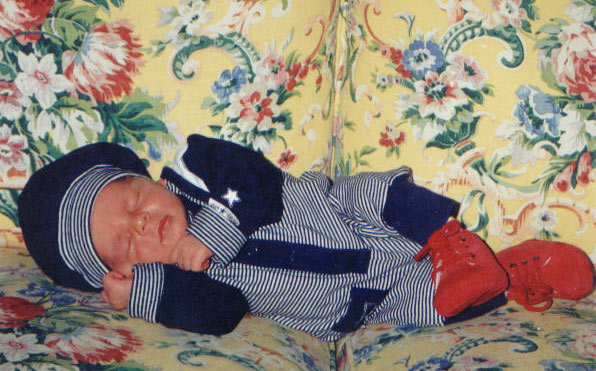 Jacob's my second born of four, came into the world with the least fanfare of any of my precious babies. Born easily (???) an hour and forty-five minutes after arriving at the hospital, I can still hear his first sweet little cry. Remember cradling him in my arms that first time. He quieted instantly, snuggled in.
Jacob's in eighth grade now, doesn't get a lot of press. Quieter than my other three, he doesn't demand attention. Does his thing, doesn't make waves. A big reader, basketball player, musician.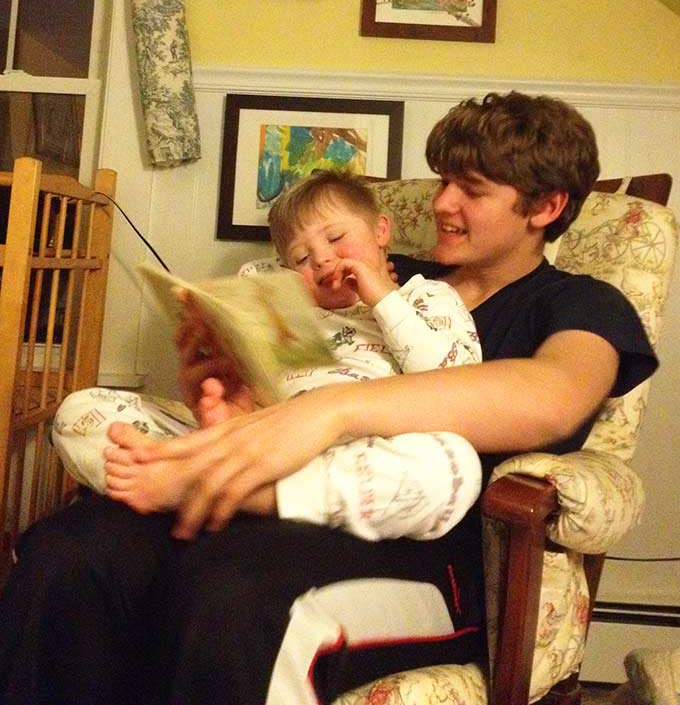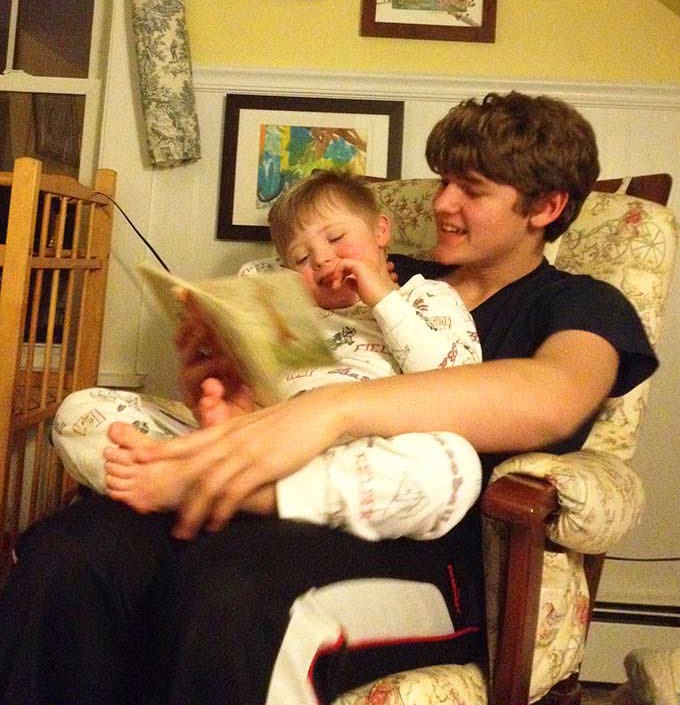 Reading Guess How Much I Love You to Hudson…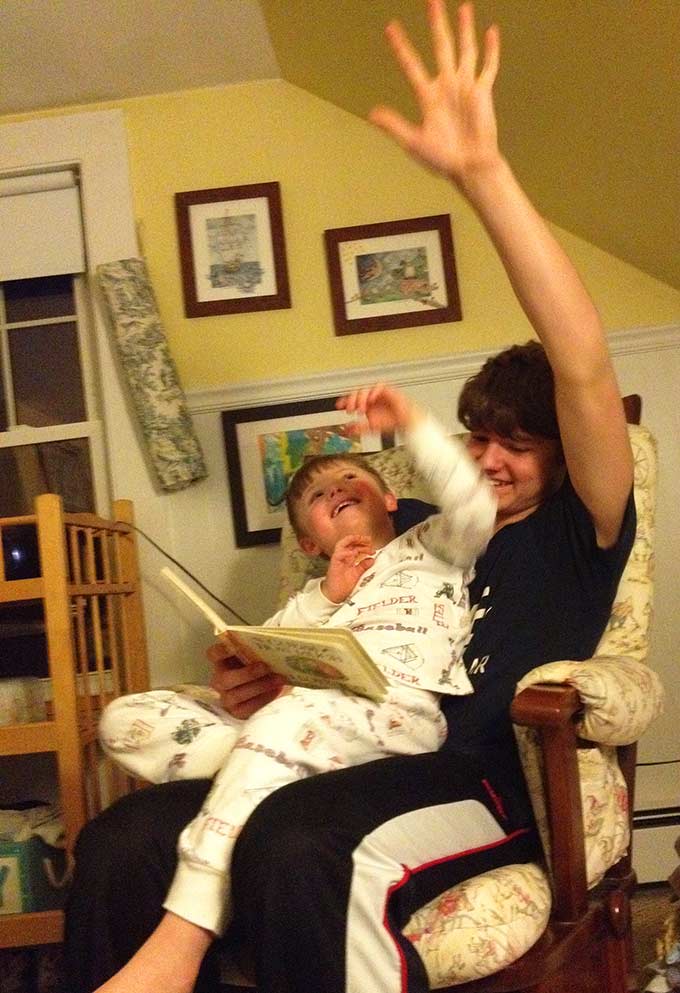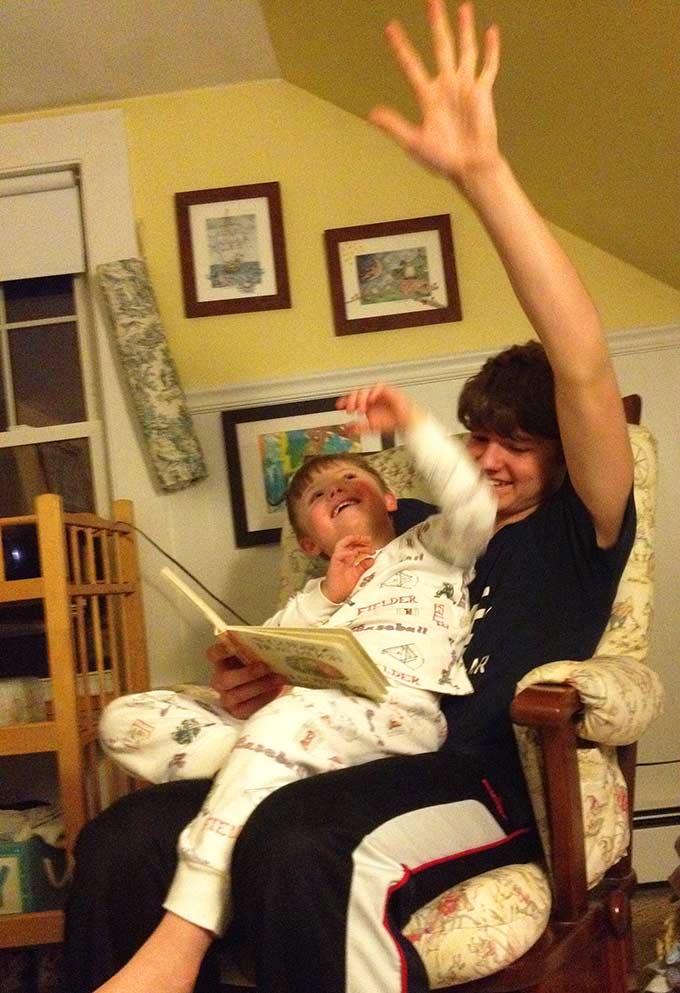 "I love you as high as I can reach," said Little Nutbrown Hare.
"I love you as high as I can reach," said Big Nutbrown Hare.
That is very high, thought Little Nutbrown Hare. 
Jacob is helpful, kind to Hudson. Plays baby hoops, even wipes his nose.
Some of you know Jacob survived a traumatic accident when he was nearly six. A severe head injury resulted in an epidural hematoma, earning him a helicopter ride to Dartmouth Hitchcock Lebanon. Strapped to a straight board, Jacob was headed to emergency brain surgery. (Remember actor Liam Neeson's wife, actress Natasha Richardson? She had the same head injury in 2009. Sadly, she didn't survive.)
Just penning these brief words about Jacob's accident revives painful memories. Fears that he might not survive that night, warnings that he might never smile again. (His "smile" nerves were moved during surgery.) But thank God he came through like a champ. Arrived home later that week, stitches from the top of his head to behind his ear. His beautiful little smile still intact.
And so tonight was a very special night, Jacob's spring clarinet recital. As the last number of the evening, his grand finale notes rang clear and true, echoing in the arched ceiling of the recital hall. Overwhelmed, teary, I realized this song might not have been, but for God's mercy on that little boy eight years ago. On our family. And so I share Jacob's beautiful music with you today. Music to My Ears, music for my soul. Hope it is for you as well.
Concerto in B-flat Major, Moderato by Stamitz
Jacob Taylor, clarinet
Stephanie Jenkins, piano (also Jacob's clarinet teacher)
You may also enjoy: Her Piano Recitals