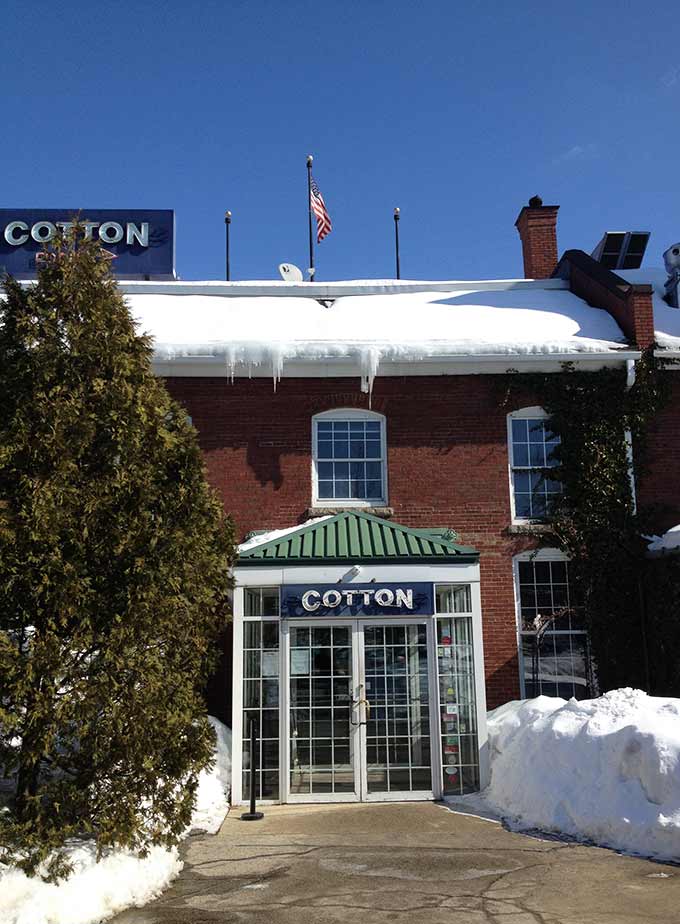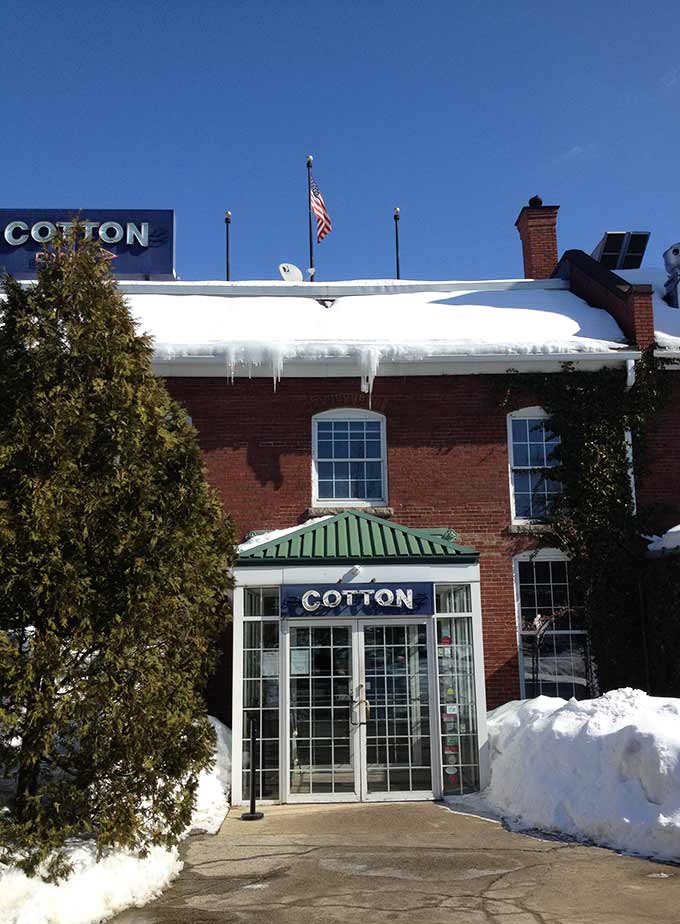 "It's the place the New York Times calls "hip". "
We're talkin' Cotton, an eclectic downtown Manchester, NH restaurant located in the Historic Millyard District.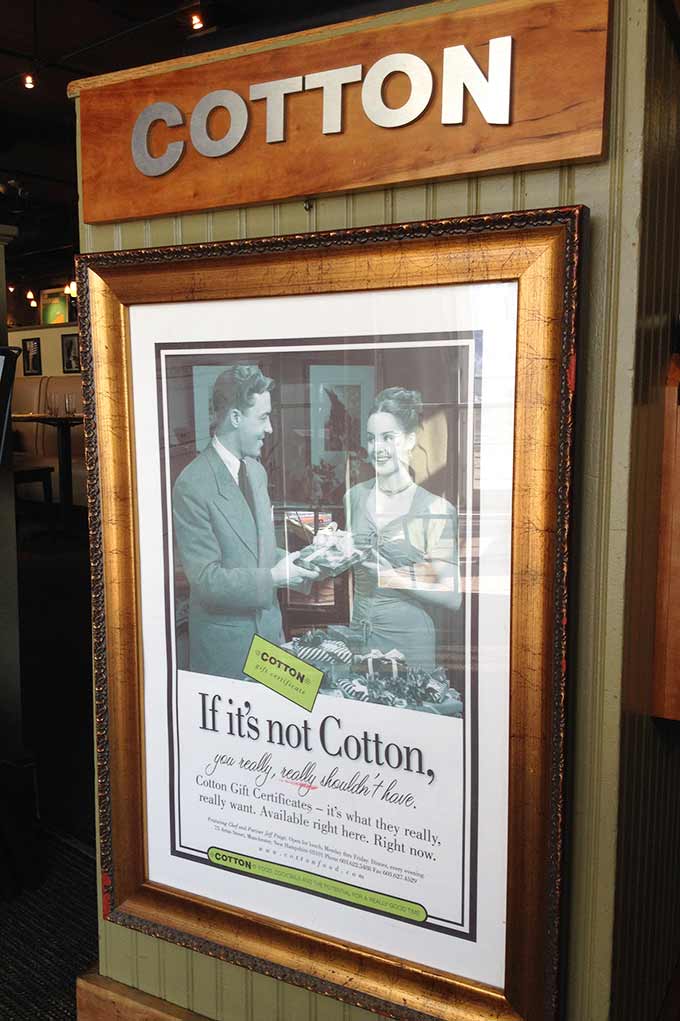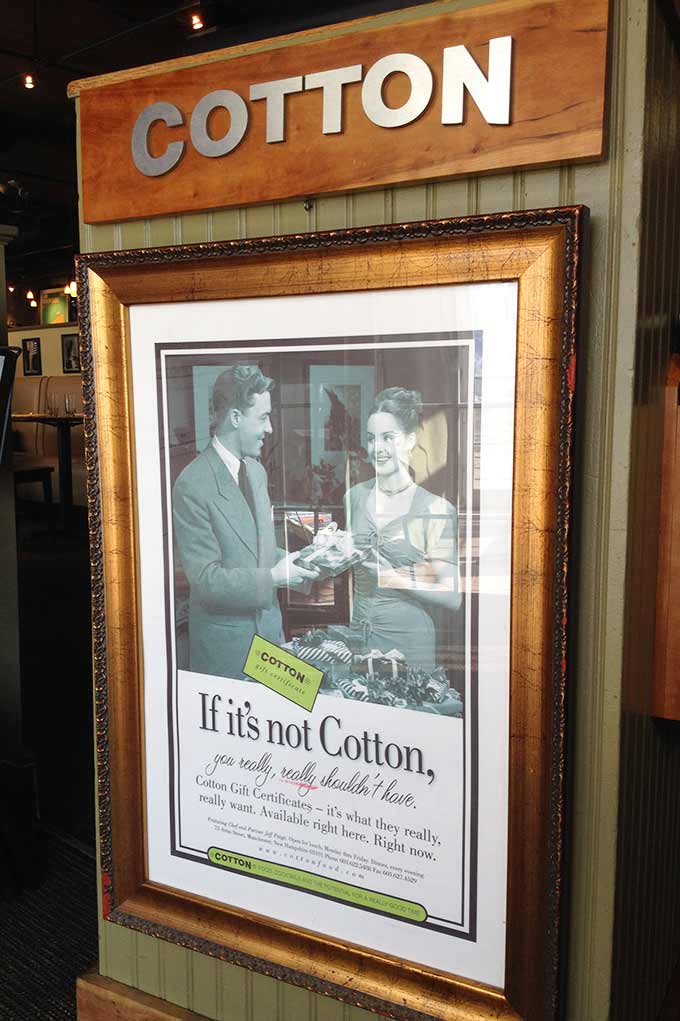 "Cotton is known for exceptional food, friendly yet professional service and an inviting, casual upscale atmosphere."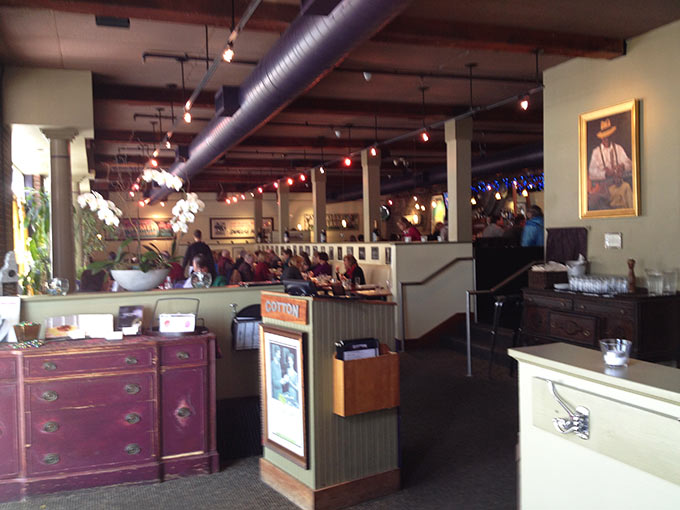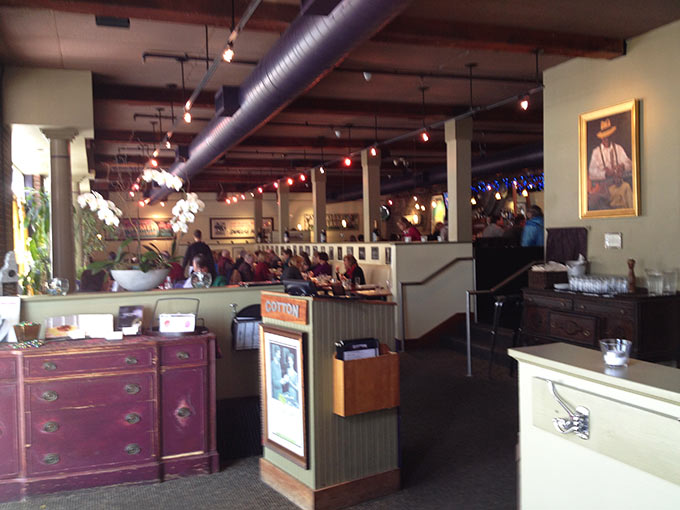 Love the reclaimed mill building, the exposed pipes and beams.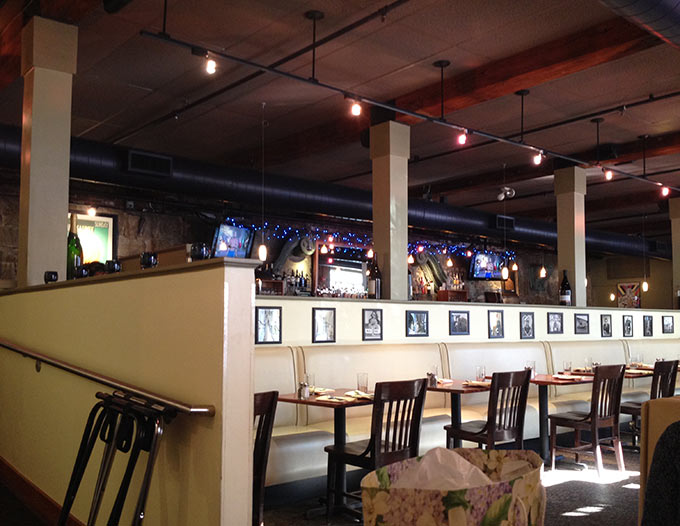 Cotton is listed as one of the ten best neighborhood restaurants in the Northeast by Bon Appetit Magazine.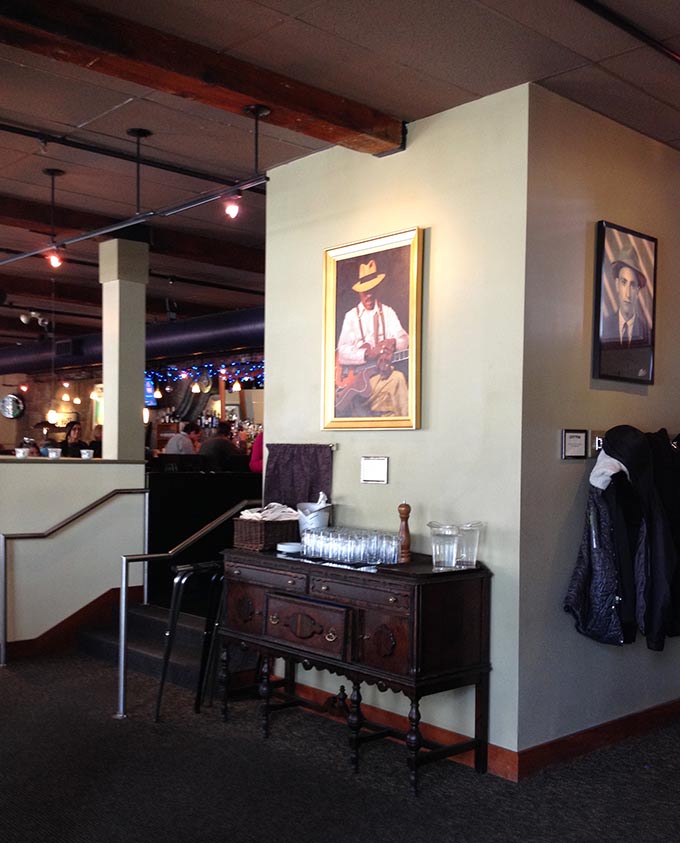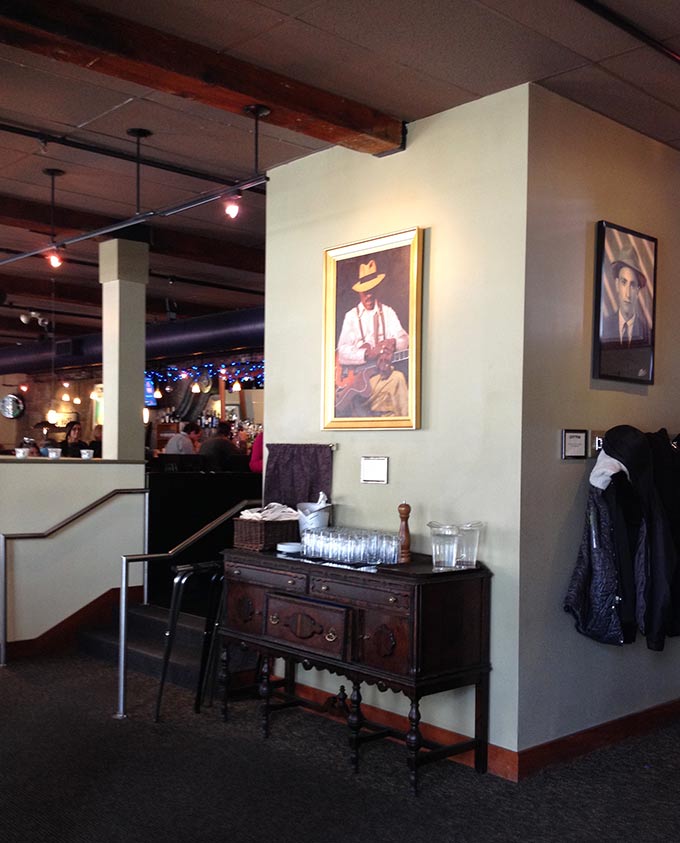 There's great artwork on the walls…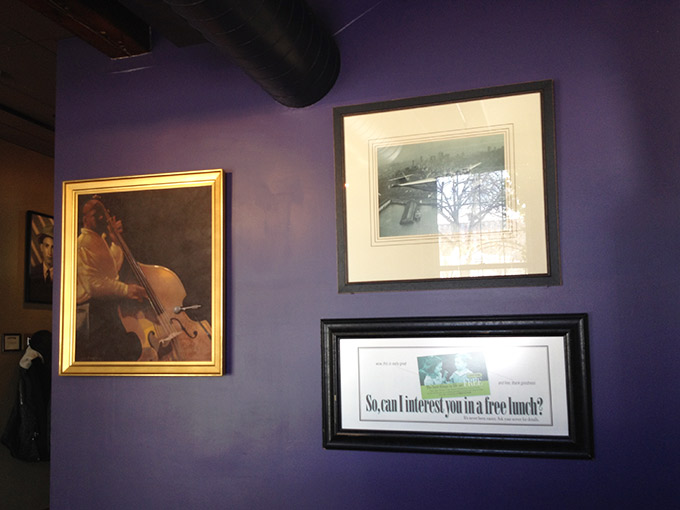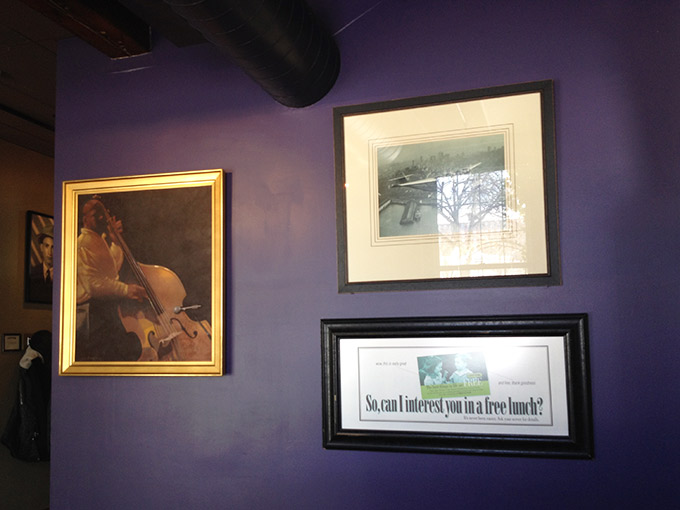 A wonderful atmosphere sets the tone for a great meal…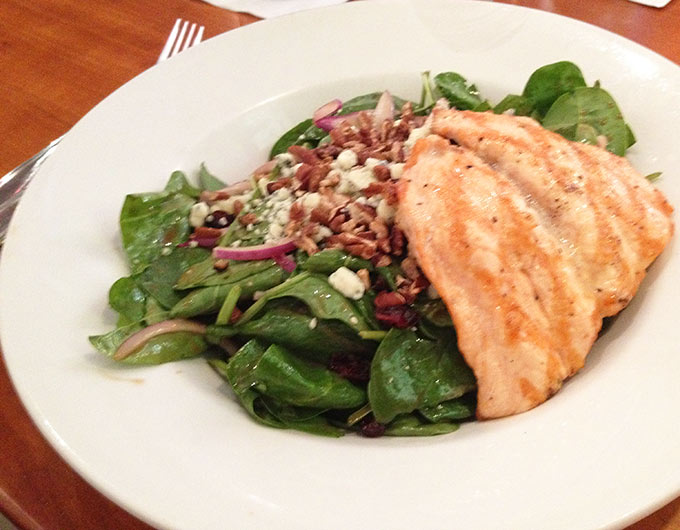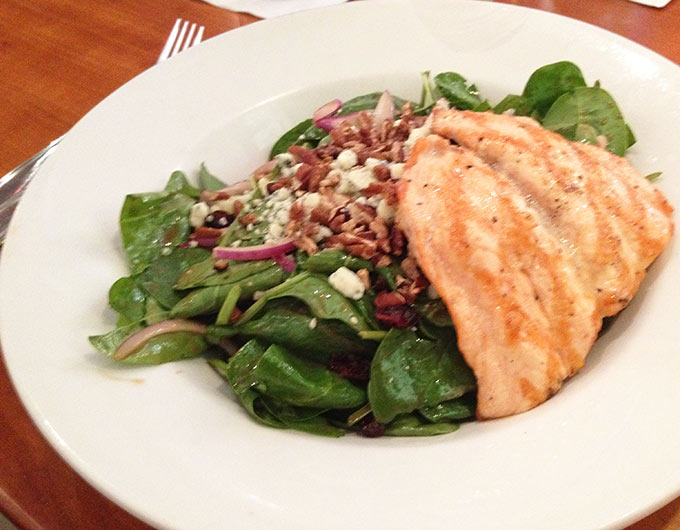 On this day, we enjoyed lunch. The Grilled Salmon was served on a bed of baby spinach with maple balsamic vinaigrette, shaved red onions, dried cranberries, toasted pecans and crumbled bleu cheese.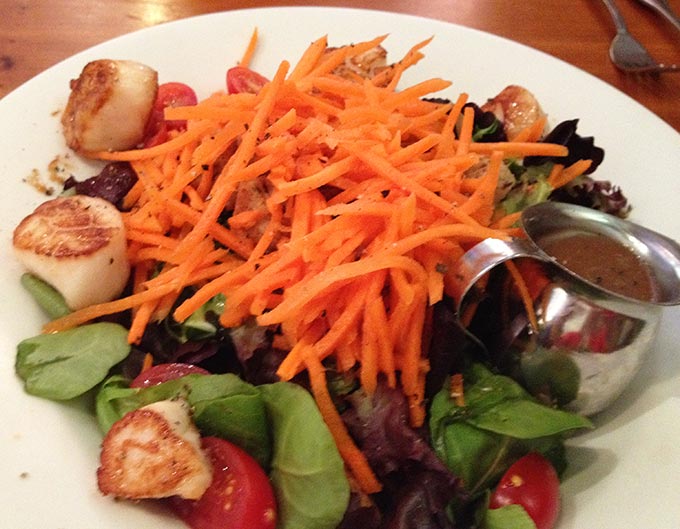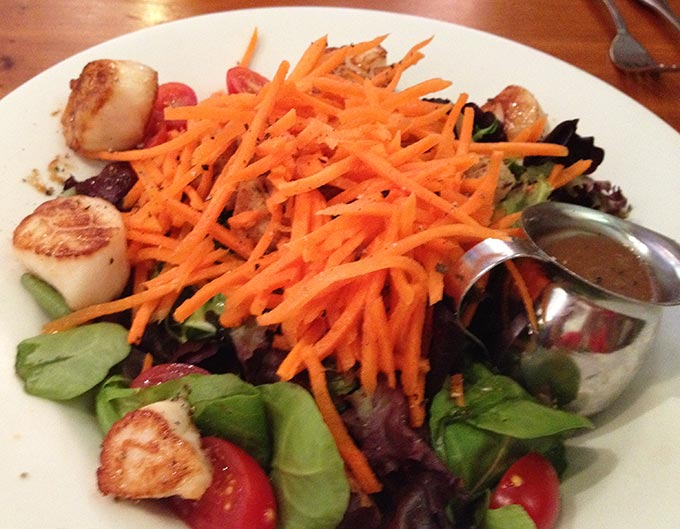 And how 'bout this great salad? Pan-seared Sea Scallops over mixed greens, baby tomatoes and balsamic vinaigrette.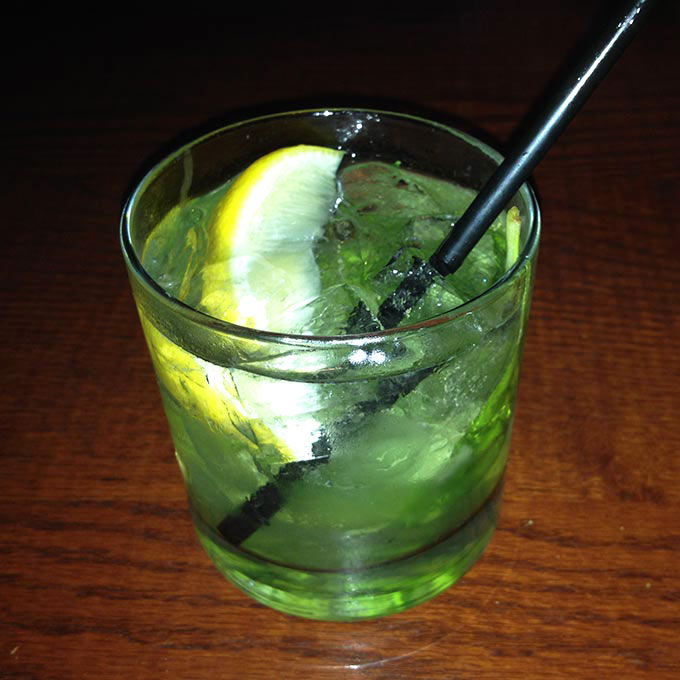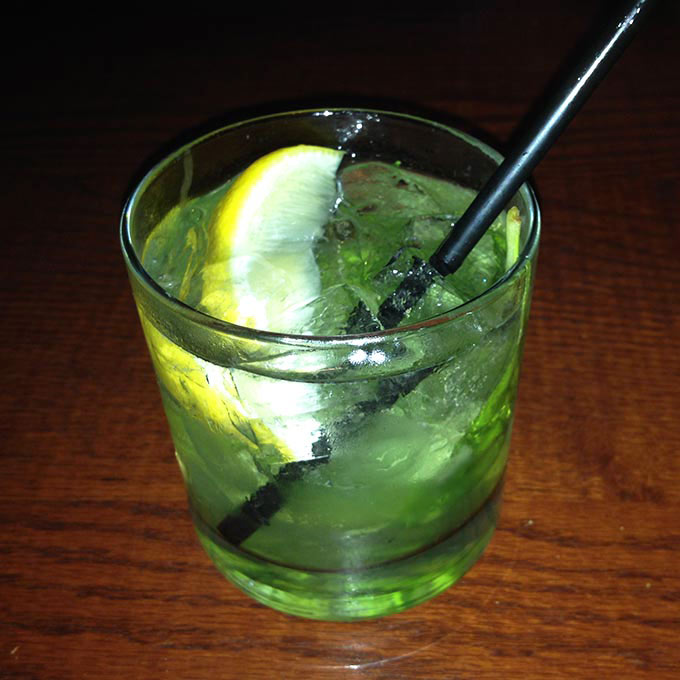 Cotton serves a wonderful and refreshing Blueberry Basil Mojito. (My fave.)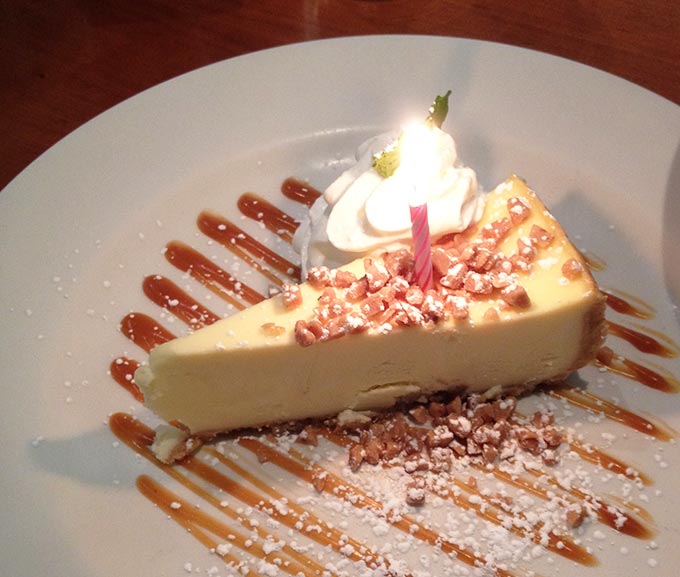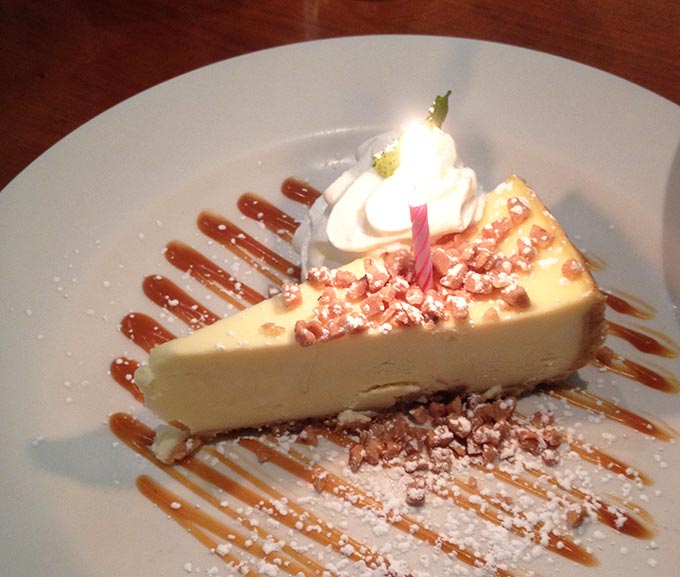 Must. Have. Dessert. (Especially with a a birthday girl in the mix.) Toffee Cheesecake with caramel drizzle.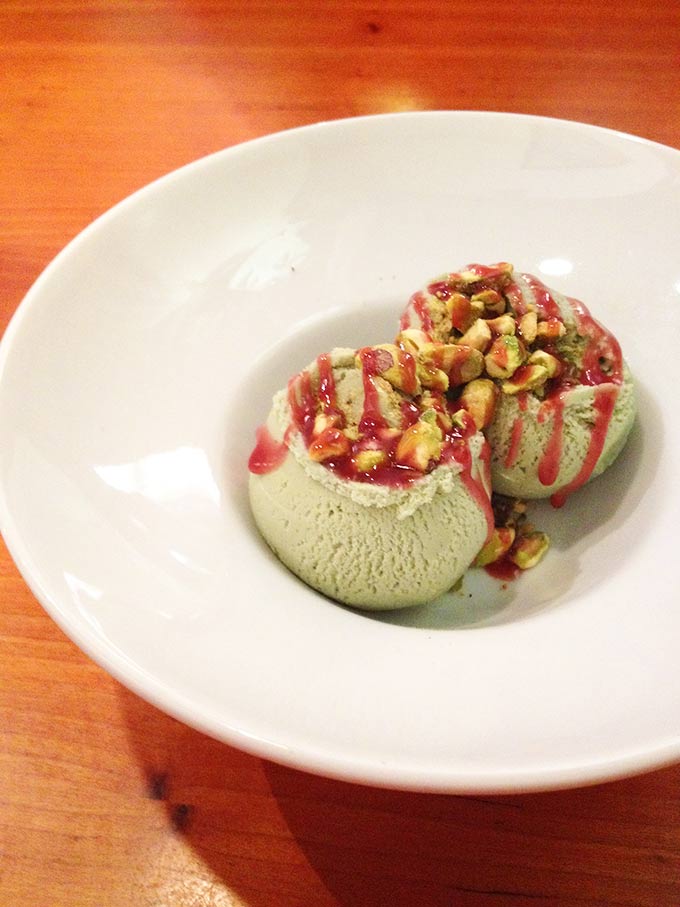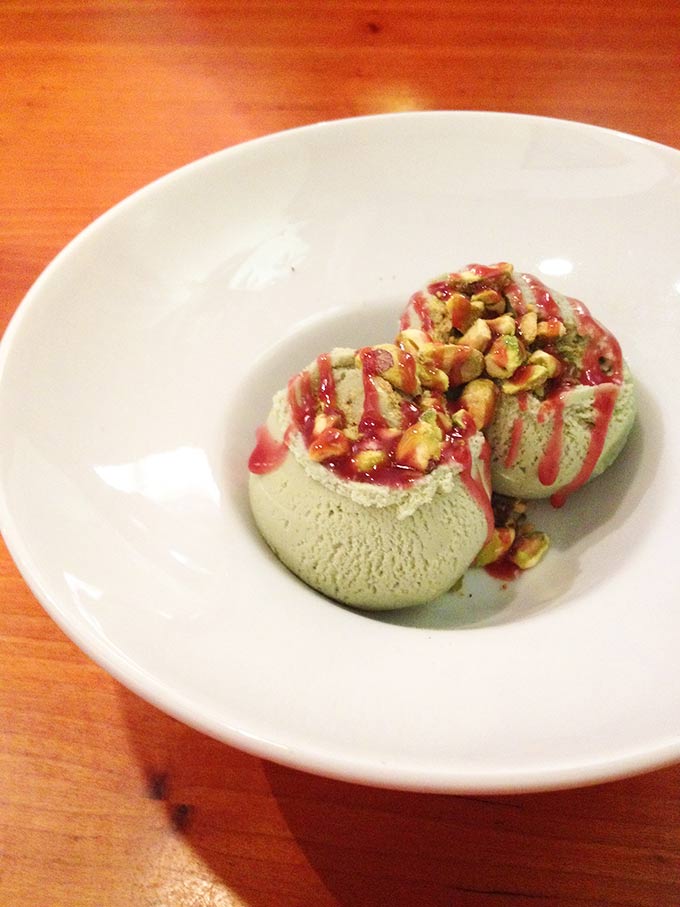 And a special that day: homemade Pistachio Ice-cream. Oooo-eee!
I've had the wonderful pleasure of dining here at Cotton with friends several times. I must agree with Bon Appetit: this is definitely one of the ten best neighborhood restaurants in the Northeast.
I love the ambience and excellent menu choices. Over forty wines served by the glass, also wonderful cocktails at the full bar. The day Through Her Looking Glass launched last fall, Jon swooped me out to dinner here. Yeah, he knows I love this place!
Sure hope you'll visit Cotton someday soon, you won't be disappointed.
If you're visiting the Manchester, NH area, I also highly recommend the Millyard Museum nearby, run by the Manchester Historic Association. Housed in the former Amoskeag Mills, you'll experience excellent, interactive exhibits with fascinating artifacts and history of the Manchester mills.
"The exhibit includes the story of the development of the Amoskeag Manufacturing Company (in the 1800's). This powerful corporation would become one of the largest textile producing company in the world, employing over 17,000 people, including immigrants from many countries. The company's vast brick millyard still dominates the cityscape today. The story continues into the 20th century, as innovative businesses flourish in the city and new groups of immigrants came to Manchester to start new lives."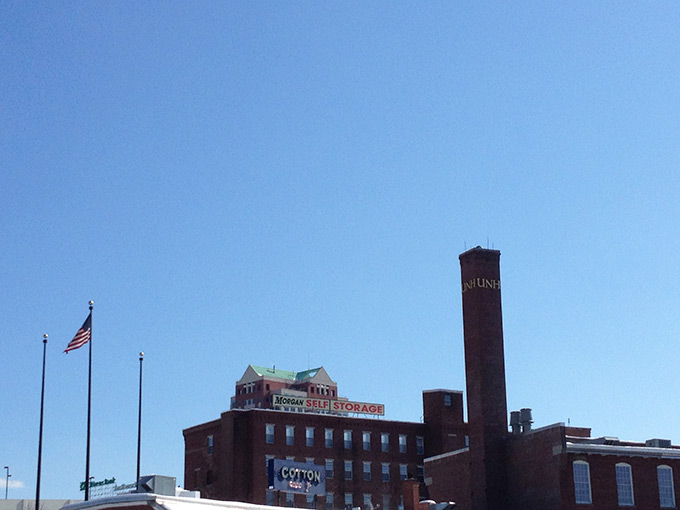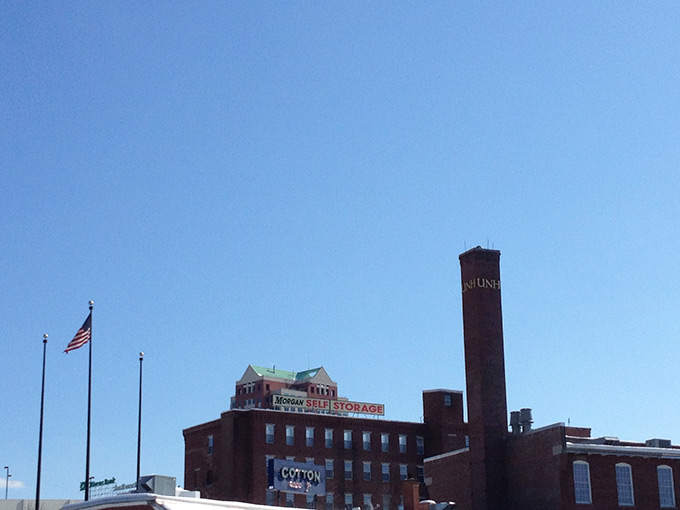 Related post: Bedford Village Inn