Boy does this New England girl love all things maple. And I've been dying to try these Maple Glazed Ribs. (So have my boys.)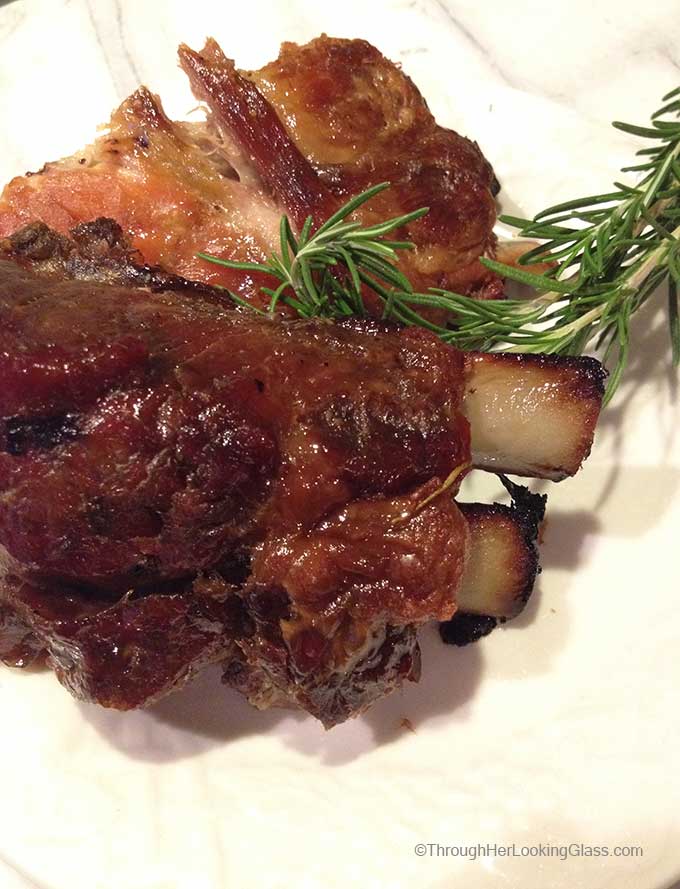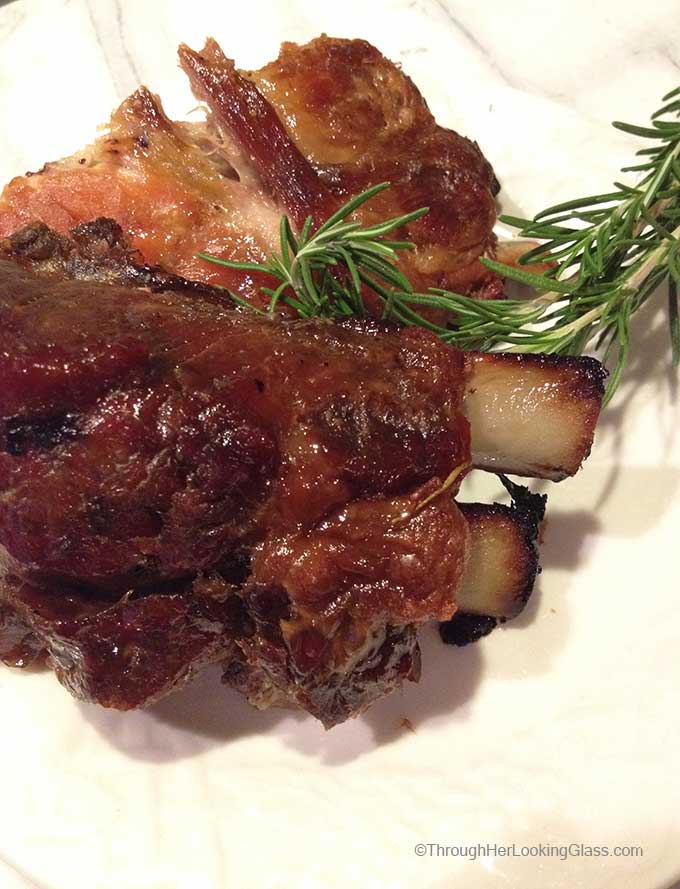 The recipe comes from Parker's Maple Barn restaurant in Mason, a woodsy little New Hampshire town known to be the boyhood home of Uncle Sam. (The Mason dwellers are quite proud of that fact.)
Meander by a quaint little covered bridge on your way, and in no time at all, you're there.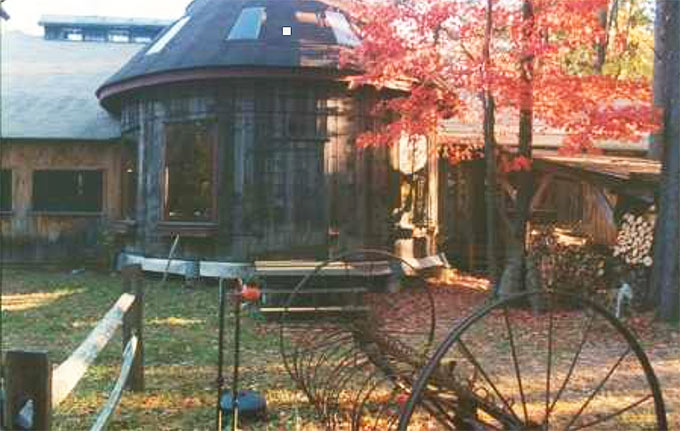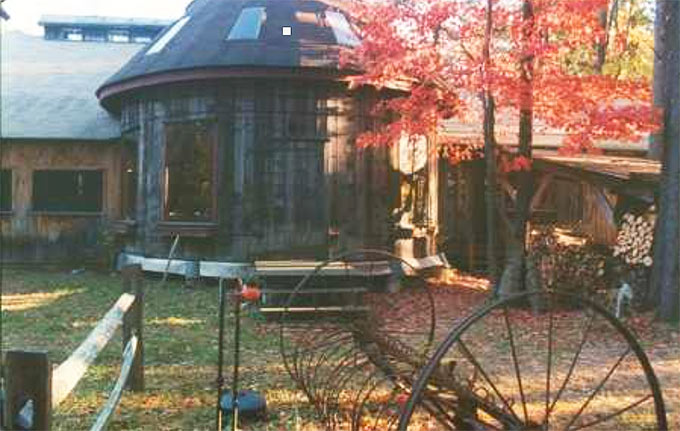 Parker's Maple Barn is a lovely, rustic breakfast/lunch restaurant in the backwoods, started as a sugar house in the '60's. The unique dining area inside is the original 1800's barn and silo.
And time stands still. It's that kind of place.
We've been to Parker Maple Barn on several occasions to celebrate stellar report cards. (It's good food that speaks loudest to my boys.) THLG will take a field trip there soon so you can check out the homemade sausage, maple syrup and maple coffee.
Today we're talking Maple Glazed Ribs. The Parker Maple House maple glazed ribs recipe was published in the local paper several years ago. Friends saw it, knew our love for Parker Maple Barn, kindly cut it out for us. (!)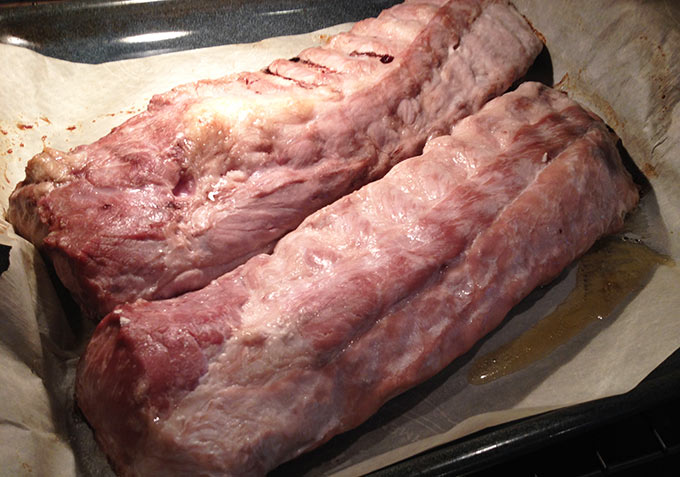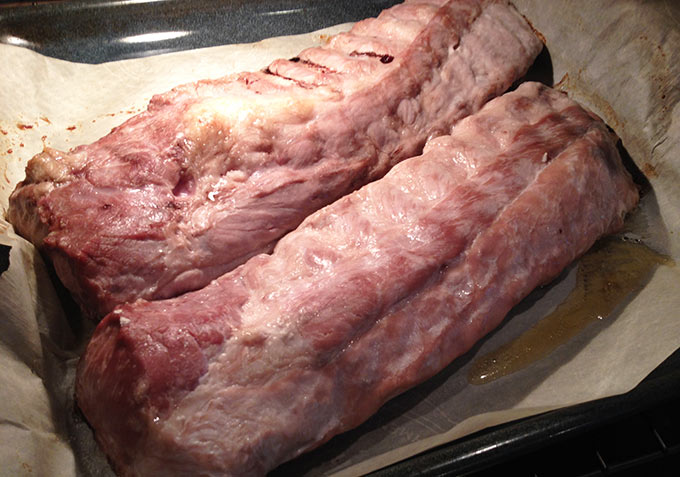 These ribs were incredibly easy to make!!!
So early this morning, I unwrapped two large racks of baby back ribs, six pounds in all. Salted 'em, cooked 'em uncovered at 350 degrees for half an hour. Pulled them out, basted them with pure maple syrup…wrapped 'em tightly in foil, cooked 'em for eleven more hours at 250 degrees.
Didn't open the oven. Didn't even peek. (Ok, I lied. I peeked. But I did not open that foil all day, scout's honor.)
But we smelled 'em. Boy did we ever.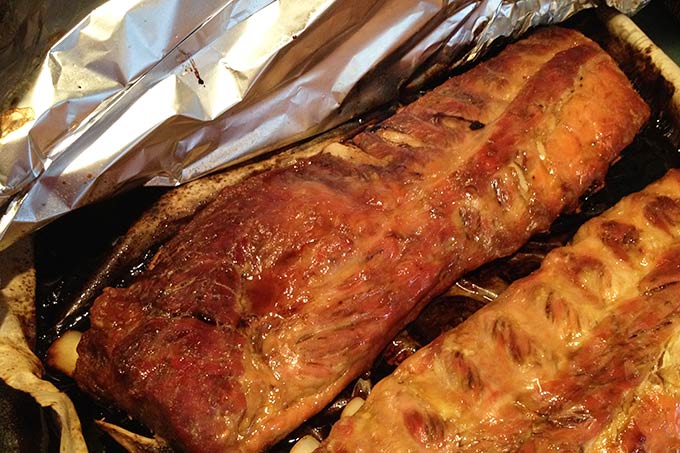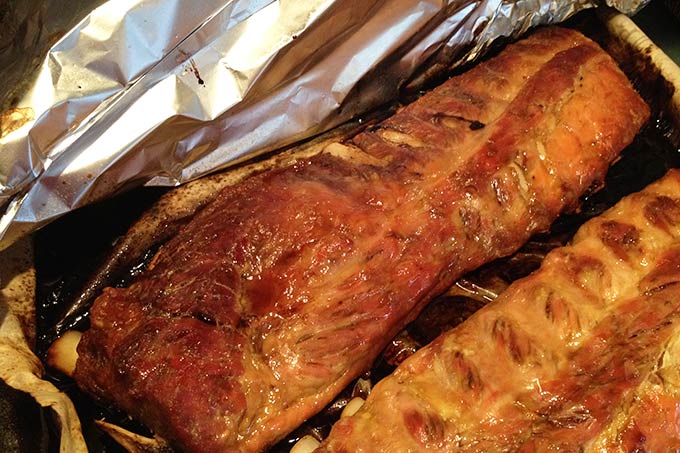 Great anticipation on account of those baby back ribs… a mingle of roasting ribs and warm, sweet maple wafting through the house all day. Like a sugar house.
"What's cookin' Mom?"
"It's torture smelling these ribs…"
"Are we ever gonna eat???"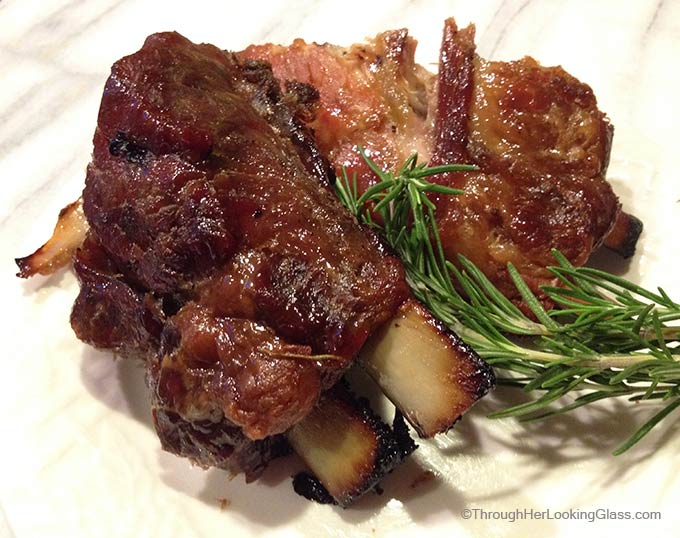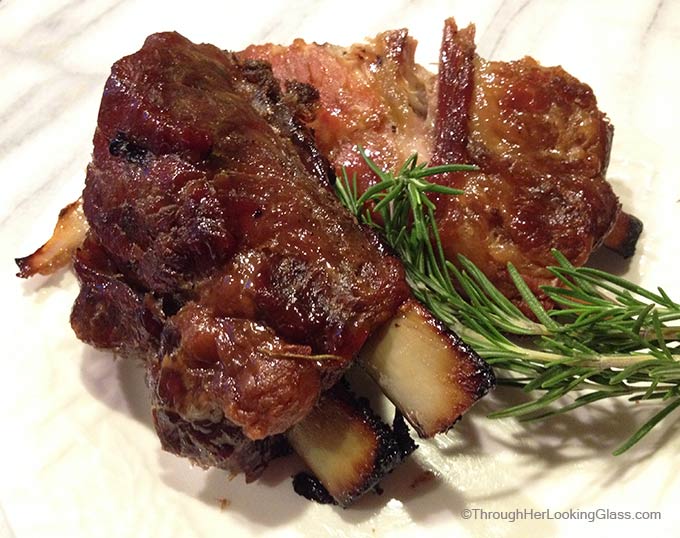 Let's just say we had quite the build-up to tonight's dinner, eleven and a half hours cooking time in all. The rib meat was fall off the bone tender. Sweet maple glazed. And succulent.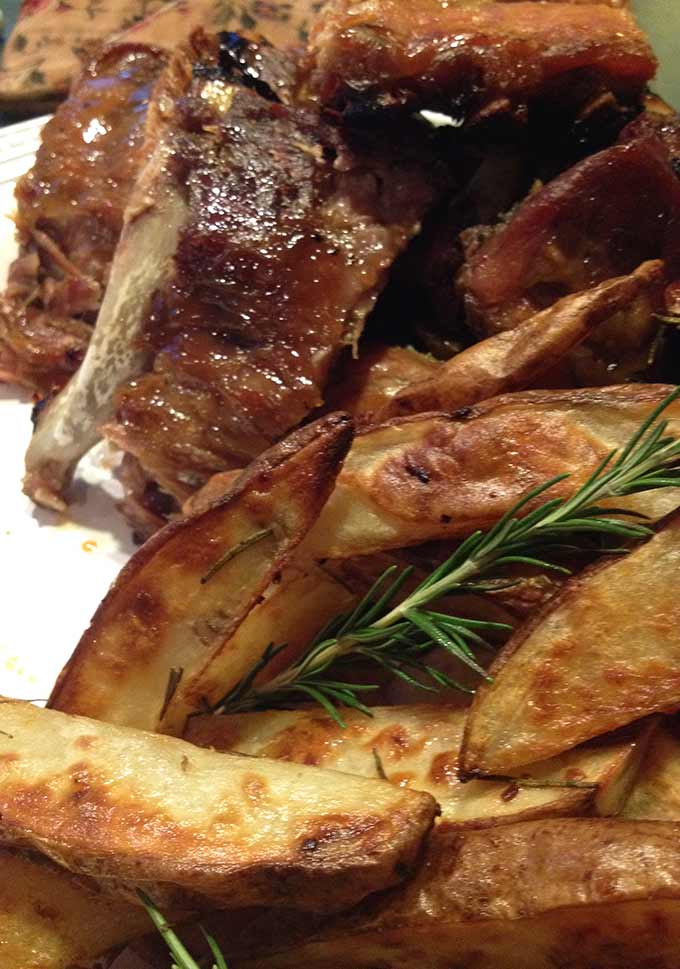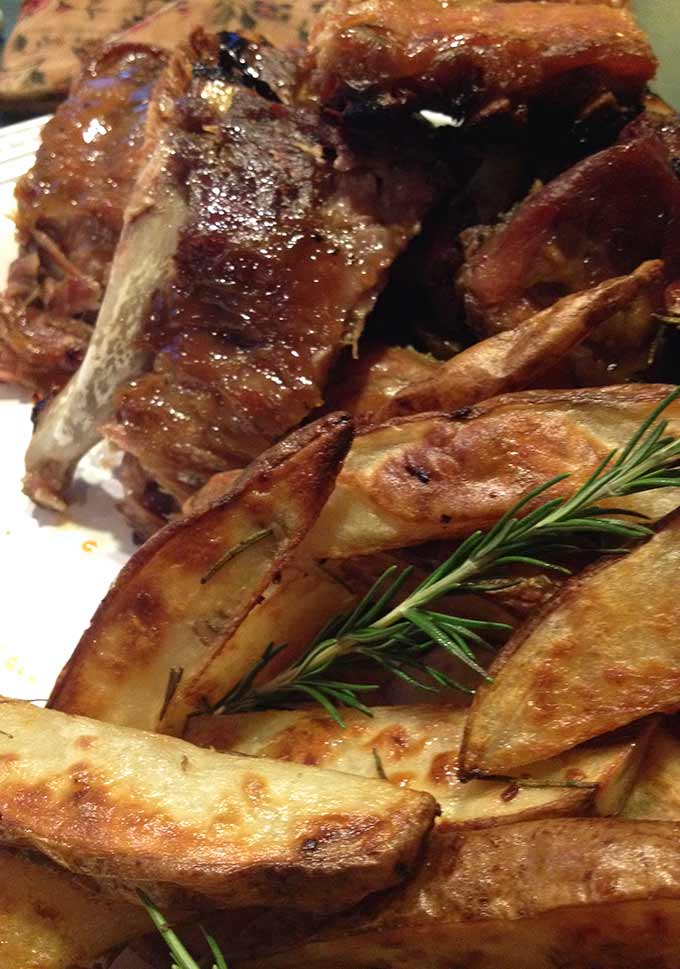 Maple Glazed Ribs with Garlic Rosemary Potato Fries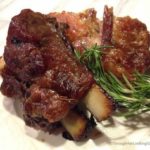 Print Recipe
Maple Glazed Ribs
Ingredients
2

racks baby back ribs

salt

Pure maple syrup
Instructions
Preheat oven to 350 degrees.

Place ribs in roasting pan and sprinkle with salt. Bake for approximately 25 minutes. After the ribs are golden brown, remove from oven.

Baste with pure maple syrup.

Lower the oven temperature to 250 degrees.

Tightly wrap the ribs with foil.

Make sure not to put any holes in the foil in order to maintain moisture and flavor.

Return to the oven for approximately ten hours.

When you open the foil to check the ribs (carefully avoid the steam),

You should be able to place a fork into the meat and it should immediately fall off the bone.

If there is any resistance or hardness, continue cooking in the oven for up to two hours longer.

After cooking is complete, coat with another layer of maple syrup.

If not serving immediately, wrap in plastic to keep moist until ready to use.

To serve, cut each rack in half.
Notes
This method of slow cooking Maple Glazed Baby Back Ribs assures the most tender, moist and delicious maple-flavored ribs.
Cook for ten hours. If not fall off the bone tender, cook for up to an additional two hours. I cooked uncovered for 30 minutes, then 11 hours foil wrapped, a total of 11 hours and 30 minutes.


You may also enjoy: Vanilla Bean Maple Syrup