Healthier Oatmeal Streusel Blueberry Breakfast Cake is a moist coffee cake, perfect with a steaming cup in the morning. Plump, juicy blueberries baked in tender coffee cake topped with crunchy oatmeal streusel topping. What's not to love?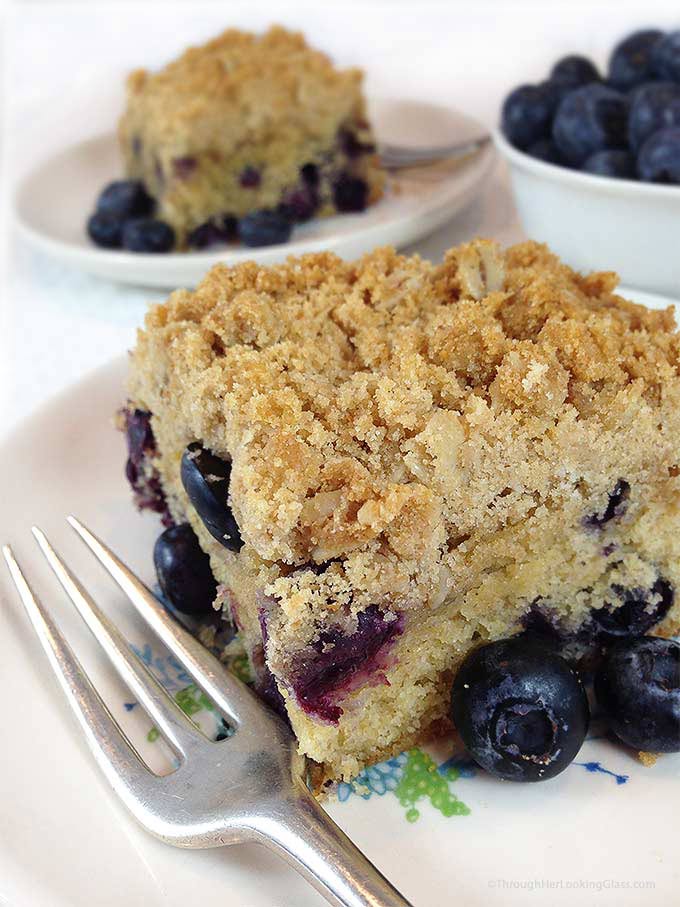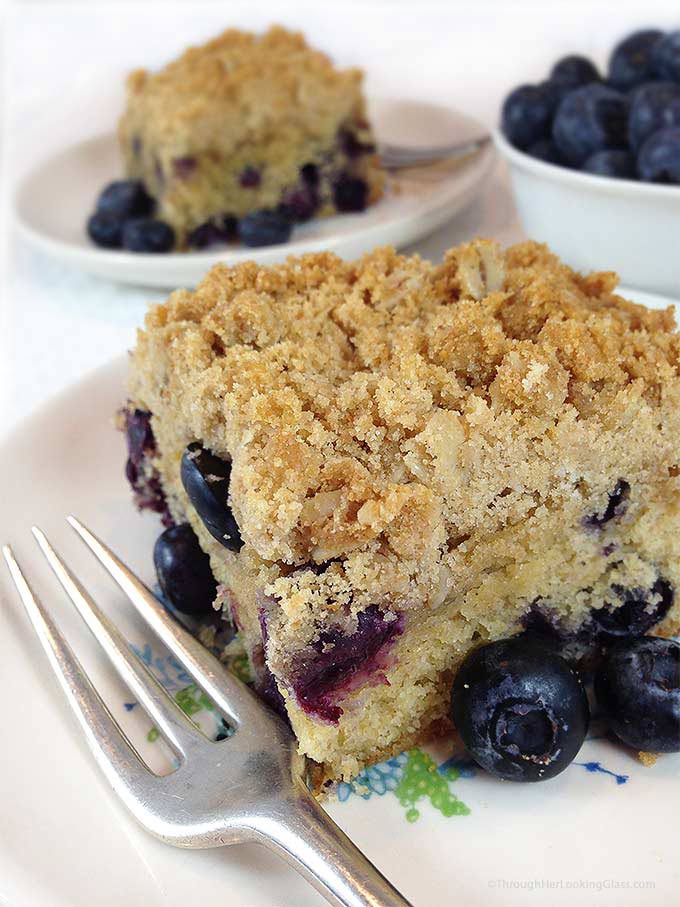 White whole wheat flour replaces all-purpose flour and coconut oil replaces butter, making this Blueberry Breakfast Cake a healthier breakfast option! All the goodies and none of the guilt.
Last week we spent some time over the school break up in Vermont where my extended family have a lake cottage. I really love visiting, we spent a lot of time there growing up. Great memories.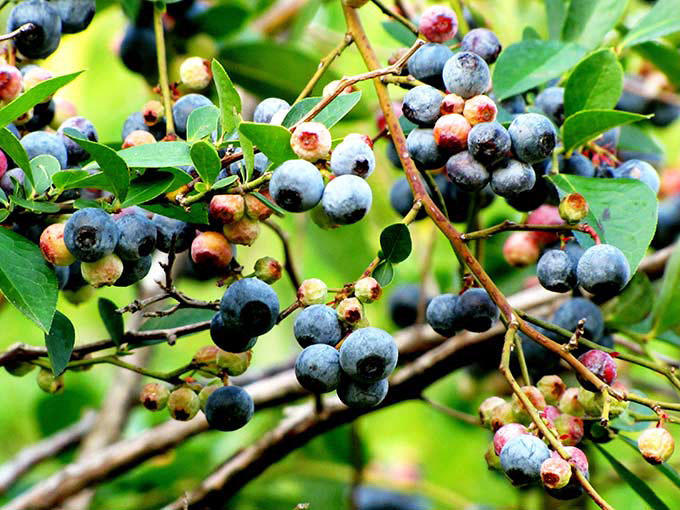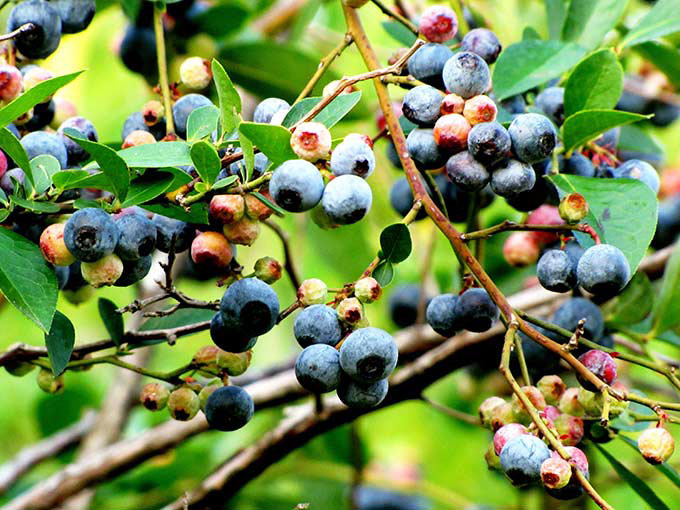 But it snowed. Yep. Four inches during the last week of April. I could not have been more surprised. So whaddya do when it snows on "spring" break in Vermont?
You snuggle up in blankets, watch the white stuff float down on the lake through big picture windows. You brew coffee. And lots of it. You read good books, play Dutch Blitz, UNO and monopoly. Hum I'm Dreaming of a White Christmas…. all the while dreaming of SPRING instead. It will come. (But when?)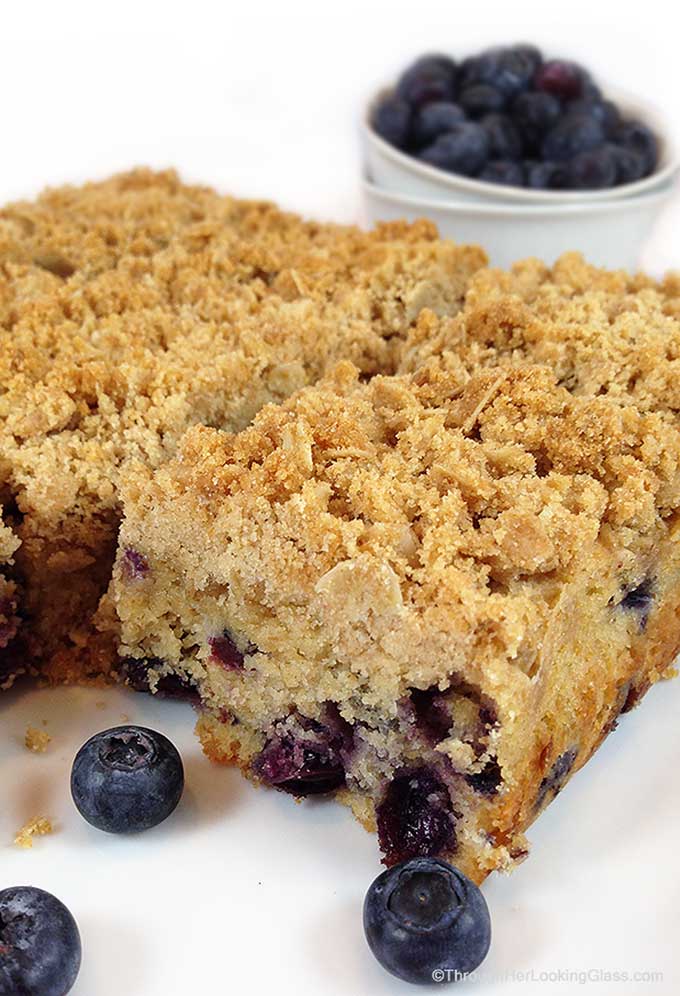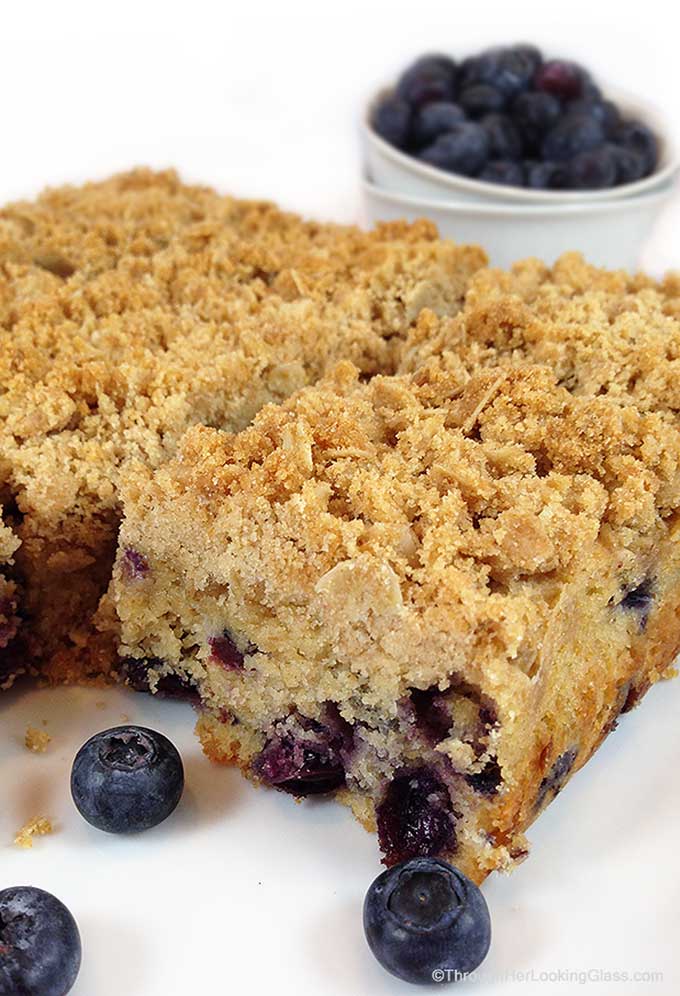 There's a cozy little country store in West Danville. Hastings Store. It's been there for as long as I can remember. Inside are the bare essentials for small town life in Vermont.
A few groceries. An ice cream case. Homemade soaps. Post office boxes. A mail window. Friendly folk. Rockers on the front porch.
And a little bakery counter where they make the fresh cider doughnuts every morning at the crack of dawn. So delicious still warm. And they always have the best fresh blueberry coffee cake. My Jon absolutely cannot resist that coffee cake.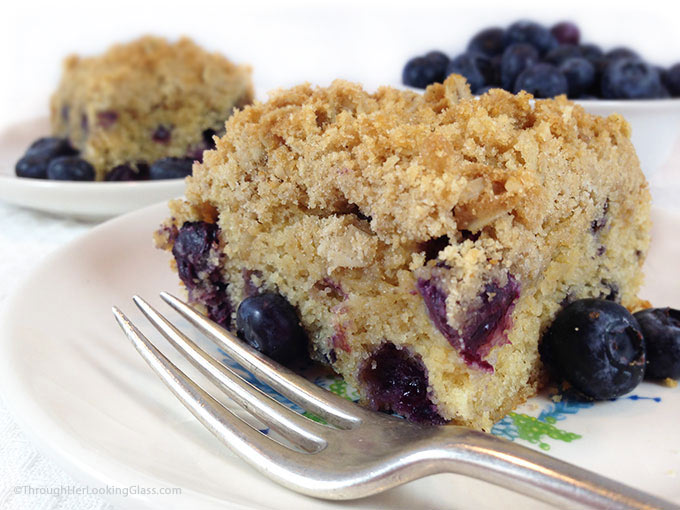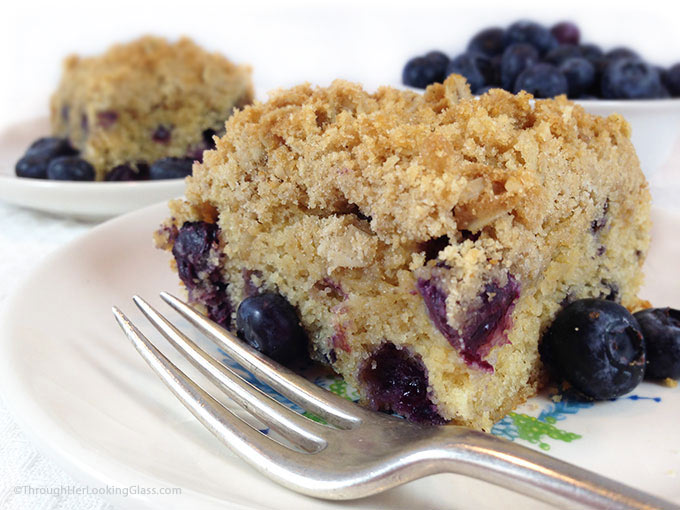 It was the blueberry coffee cake last week that inspired me to try making one at home. I've been experimenting a good bit baking with coconut oil, and often replace all purpose flour with white whole wheat flour in recipes. So I thought I'd combine the two in this easy recipe and see what happened.
This Blueberry Breakfast Cake is the scrumptious result! It turned out tender and flavorful, packed with plump, juicy blueberries and a crunchy oatmeal streusel topping. We all loved it and I hope you do too.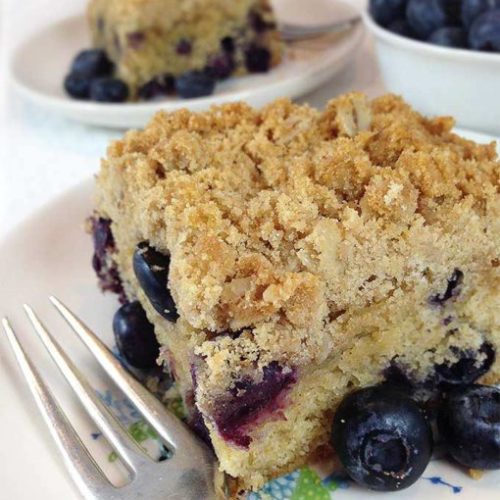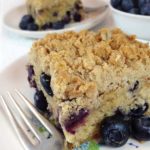 Print Recipe
Healthier Oatmeal Streusel Blueberry Breakfast Cake
Tender blueberry coffee cake with crunchy, oatmeal streusel topping. Healthy and delicious breakfast cake.
Ingredients
Blueberry Cake:
1 1/2

cups

white whole wheat flour

divided

1

teaspoon

baking powder

1/2

teaspoon

salt

2

eggs

separated

1/2

cup

solid coconut oil

or butter or shortening

1

cup

sugar

1/3

cup

milk

1

teaspoon

vanilla

1 1/2

cups

blueberries

washed
Oatmeal Streusel:
1/4

cup

raw rolled oats

1/2

cup

white whole wheat flour

1/2

cup

brown sugar

1/4

cup

coconut oil

melted (or butter)
Instructions
Grease an 8" X 8" square pan. Or line with parchment paper. Set aside.

In a small mixing bowl, beat egg whites until stiff. Set aside.

Measure 1 1/2 cups white whole wheat flour into a medium sized mixing bowl.

Set aside 2 tablespoons of that flour. (To flour berries with later)

Add baking powder and salt to the flour in the mixing bowl and stir well.

In a separate mixing bowl, cream solid coconut oil together with sugar with an electric hand mixer.

Mix in well beaten egg yolks.

Add dry ingredients alternately with milk, beginning and ending with flour mixture.

Flour berries with the remaining 2 tablespoons of flour. Set aside.

Gently fold egg whites into the batter, then add vanilla and floured berries.

Spoon batter into prepared pan.

Separately, in small mixing bowl, stir together rolled oats, flour, brown sugar and melted coconut oil.

Sprinkle streusel topping on of blueberry batter.

Bake for 40 minutes at 350° or until golden and cake tester comes out clean when tested in the center.


You may also like: Blueberry Pound Cake