Nothing says fall in New England more than warm apple crisp topped with a scoop of melty vanilla bean ice cream. This recipe for Mama's Best Apple Crisp is my favorite apple crisp recipe.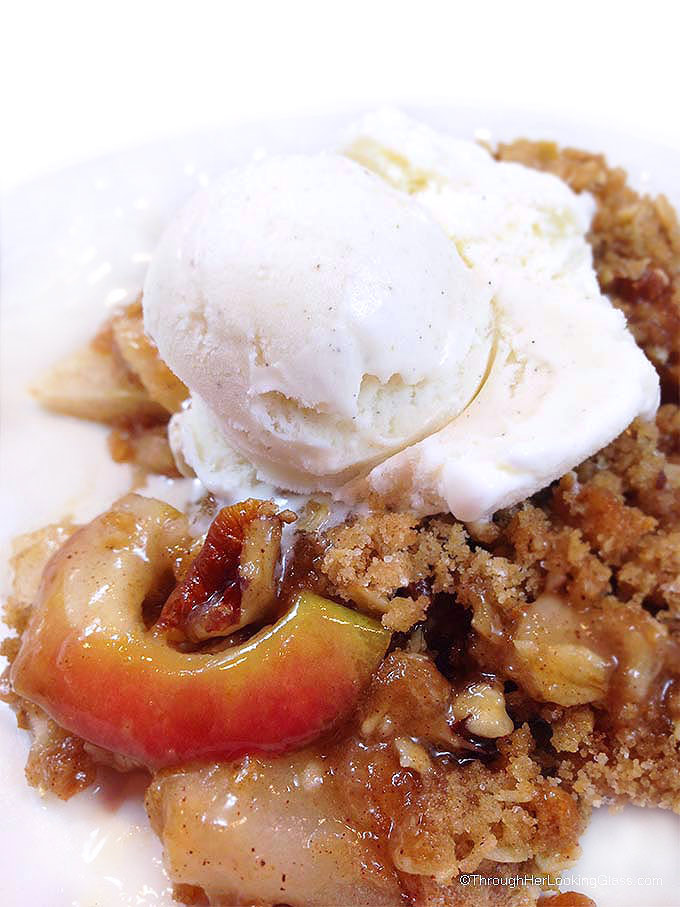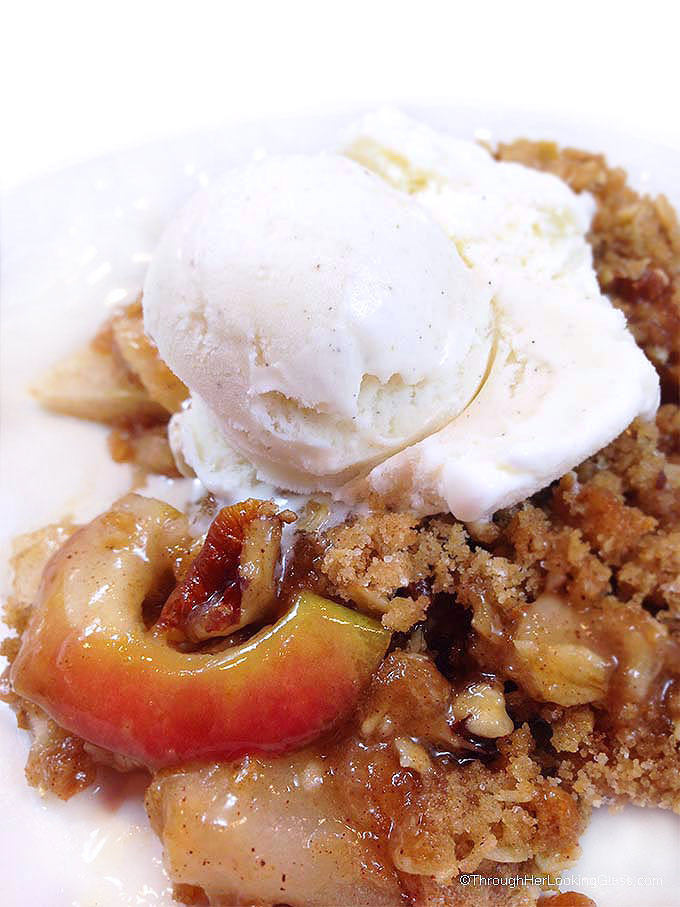 The apples are tender and delicious, cinnamon-spiced, and the topping is crunchy and buttery. I like my apple crisp with crunchy topping. It's a great contrast with the apples and vanilla bean ice cream.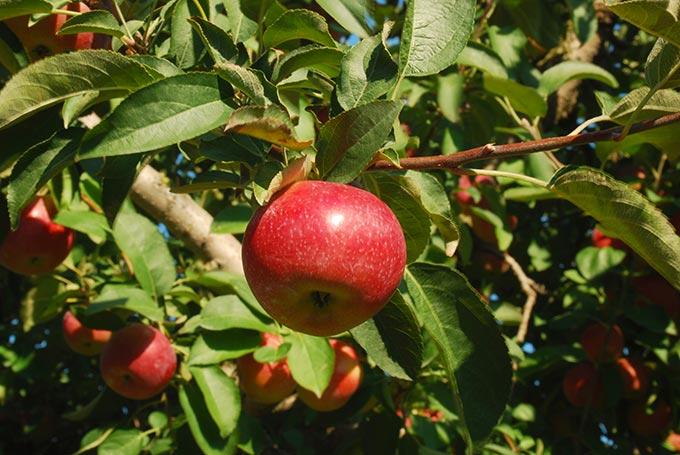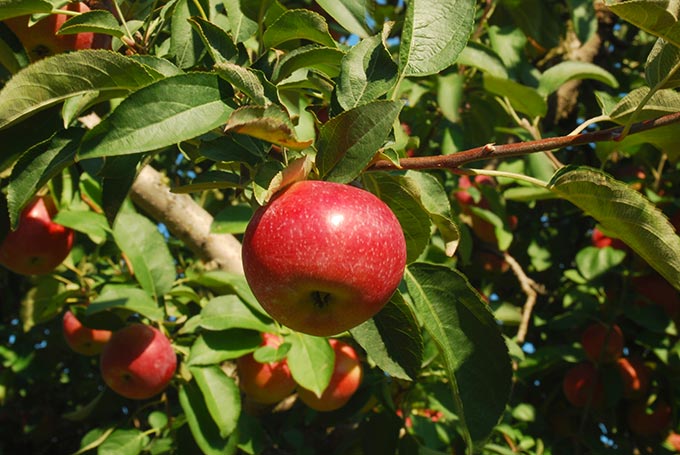 Last Columbus Day it was a school holiday around here. We headed for the orchard at Lavoie Farm, stopping to pick up a few cousins along the way to go apple picking. We also took their dad (my brother) along. You may remember he had had a serious accident and had undergone numerous surgeries.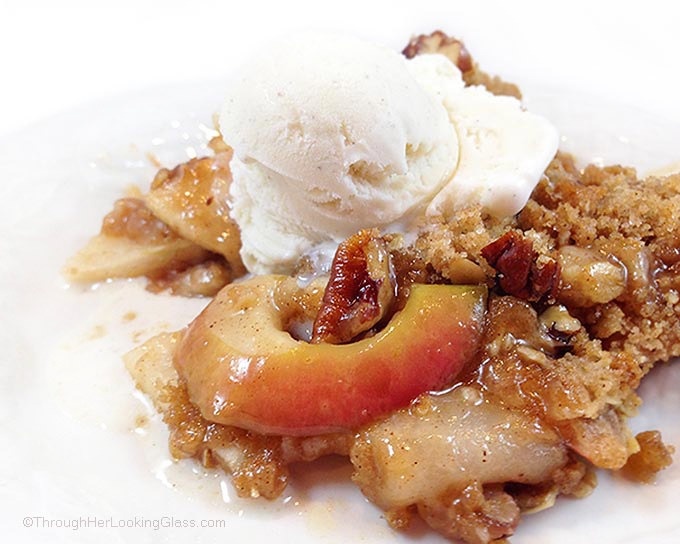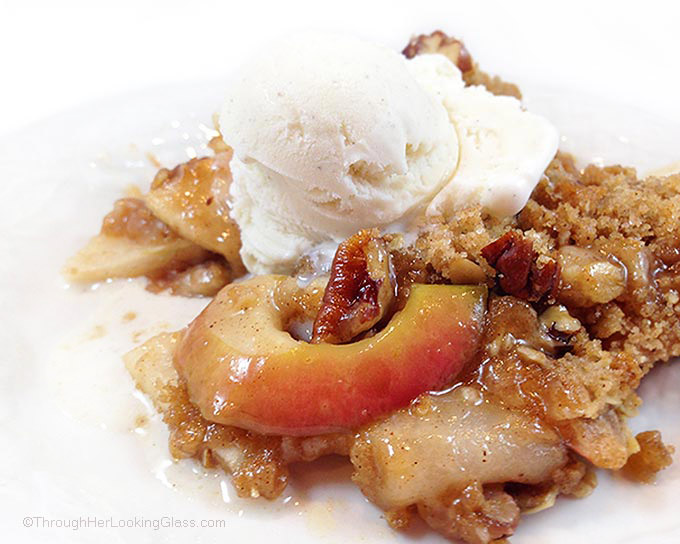 He was still in a wheelchair and would be for a while yet, and we were all rooting for his recovery as he worked so hard with physical therapists to get back on his feet. I knew he was glad to get out of the house and go apple picking and we were so glad he could manage it. We plunked his chair under an apple tree and picked around him. It was a gorgeous, warm fall day in New Hampshire and lots of fun.
We thoroughly enjoyed those Macintosh apples and I made this Mama's Best Apple Crisp that night because it's one of my brother's favorite desserts. Mine too!
Update: just a few days ago, a year and a half after his big accident, my brother called me from the ski slope. Uh huh. Yep. This is the guy that shattered a wrist, an ankle and a knee. He called to say he was on the slopes SKIING. Yes! I've seen him recovering bit by bit all along the way, but I could've never guessed that less than two years later he'd be on the slopes again. His healing is a real miracle and an answer to many prayers.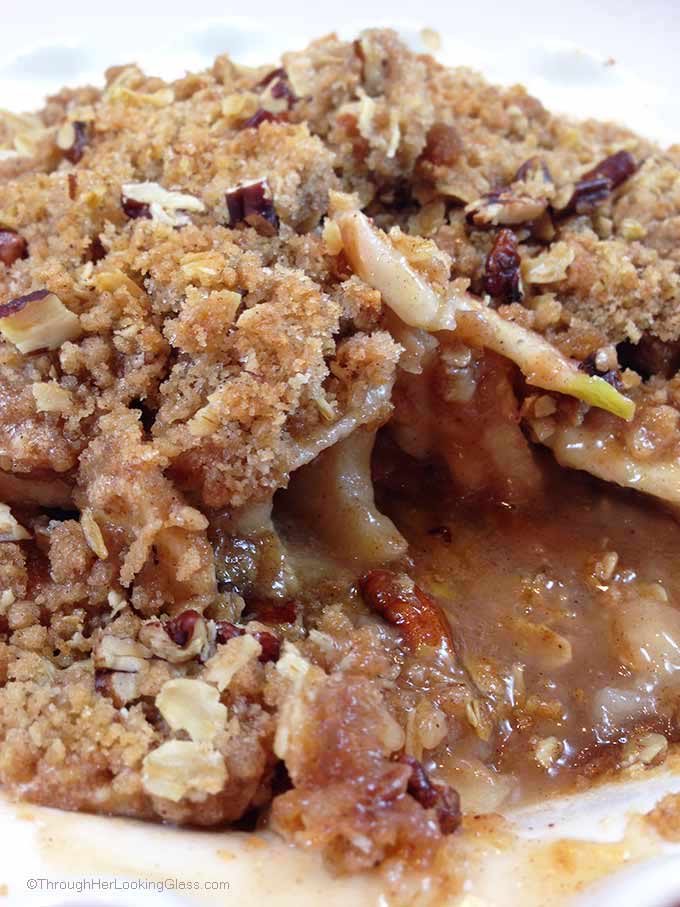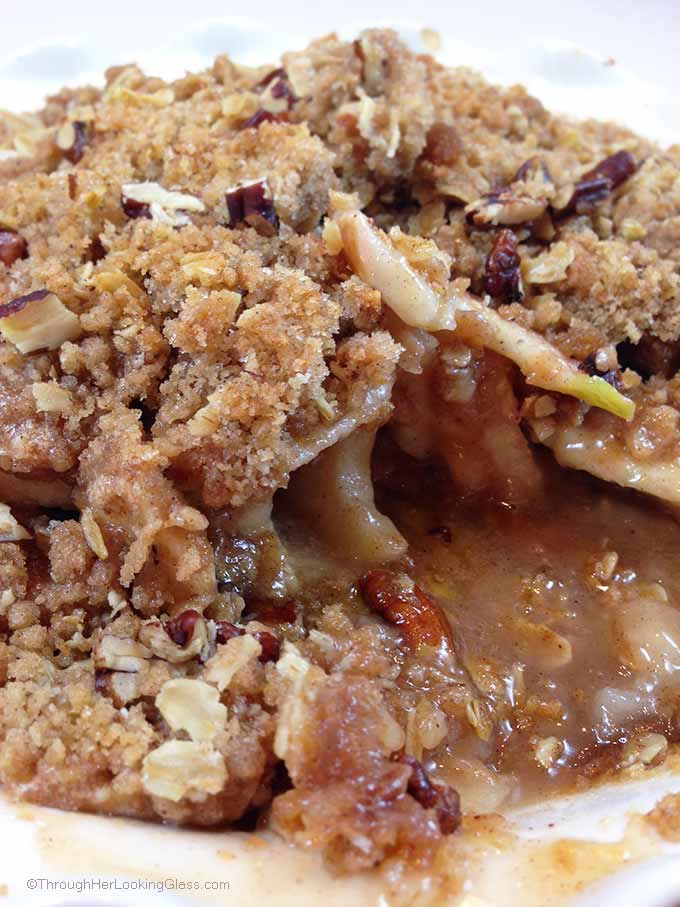 This recipe is extra special because crumbs and topping are throughout the crisp, not just on top. Oatmeal, butter, brown sugar too. A mixture of vanilla and orange juice is poured directly over the apples before the topping is sprinkled on, creating a wonderfully flavored apple filling that tastes sweet, but not citrusy like you might think.
You'll want to use tart, firm apples for this recipe. I used Macintosh apples because that's what we picked. Cortland and Granny Smith also work well. Or your favorite cooking apple. Make this recipe in a pie plate or skillet and it serves six. Or double and make in a 9 X 13″ pan to serve more. Either way, Mama's Best Apple Crisp is hands down the best apple crisp I've ever tasted. Hope you love it too!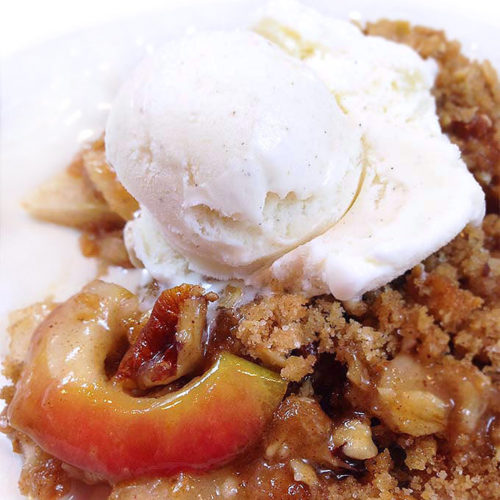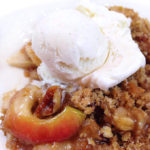 Print Recipe
Mama's Best Apple Crisp
This apple crisp is the best! Crispy cinnamon topping and vanilla make this an unforgettable fall treat. Use tart baking apples like Macintosh or Cortland.
Ingredients
3/4

cups

firmly packed brown sugar

1/2

cup

white sugar

3/4

cups

white wheat flour

or all purpose

1/2

cup

old fashioned oats

1

teaspoon

cinnamon

1/2

cup

butter

cut into pieces

6

medium/large apples

cored, peeled and sliced

1/4

cup

orange juice

1/2

teaspoon

vanilla

Optional: 1/4 cup chopped pecans
Instructions
Butter or grease 8 X 8 X 2 baking dish or a 10" pie plate.

Combine brown sugar, flour, both sugars, oats and cinnamon in a large bowl.

Cut in butter 'til there are only small pea-size pieces.

Place apples in a large bowl.

Toss apples with 1/2 of butter/crumb mixture (about 1 3/4 cups).

Place coated apples in prepared pan.

Separately, mix orange juice and vanilla together.

Pour over apples.

Add chopped pecans to remaining crumb mixture and sprinkle over apples in pan.

Bake at 325° 'til juices are bubbly and topping is dry, about 40 minutes.

Serve warm with ice cream.
You may also like: Roasted Peach Cobbler