This post was sponsored by DOLE® as part of an Influencer Activation for Influence Central.  All opinions expressed in my post are my own.
With Valentine's Day barely in my back pocket, I'm still thinking about creative ways to show a little extra love to my family this month.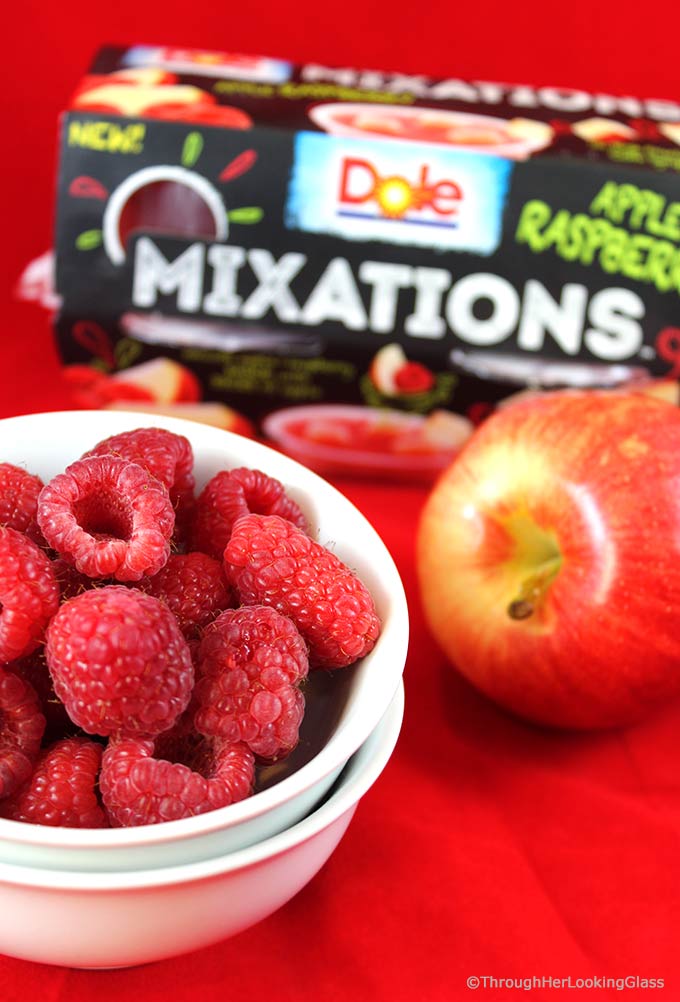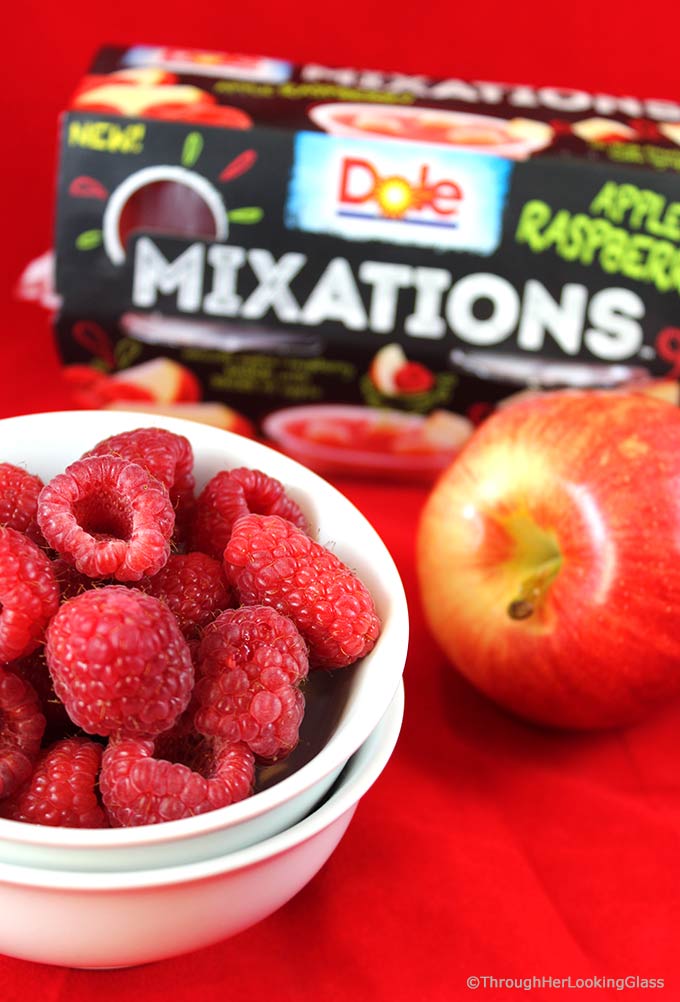 Some of you know I have four boys and my littlest is Hudson. He's six and has Down syndrome. I include him a lot in my writings because he's an important part of our lives. He truly helps the rest of our family slow down and see life through a different lens. We've discovered on this journey that special people with special needs like Hudson are far more like the rest of us than they are different.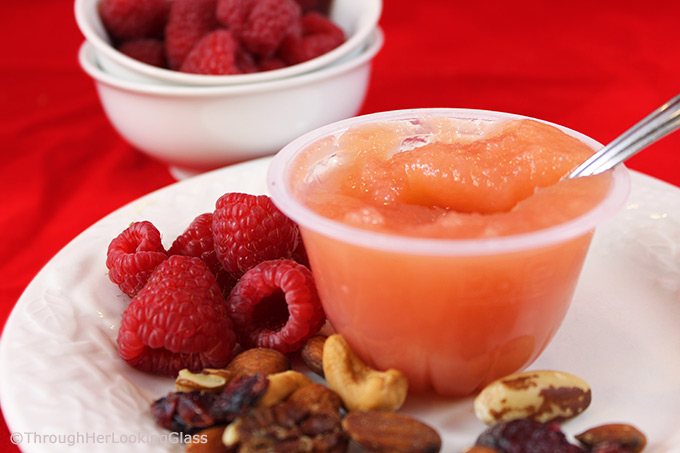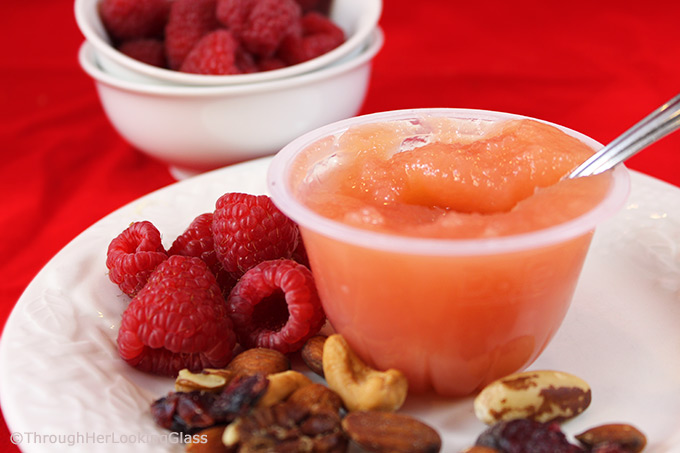 Hudson doesn't have many words. In fact, just a handful. But last week he finally received a speech device. We'd been waiting nearly a year. We've been very busy helping him learn to use it, and even trying to motivate him to WANT to learn to use it. We're all hopeful it will ease the frustration both he and we naturally feel when he's unable to communicate and express his wants or needs, which is often.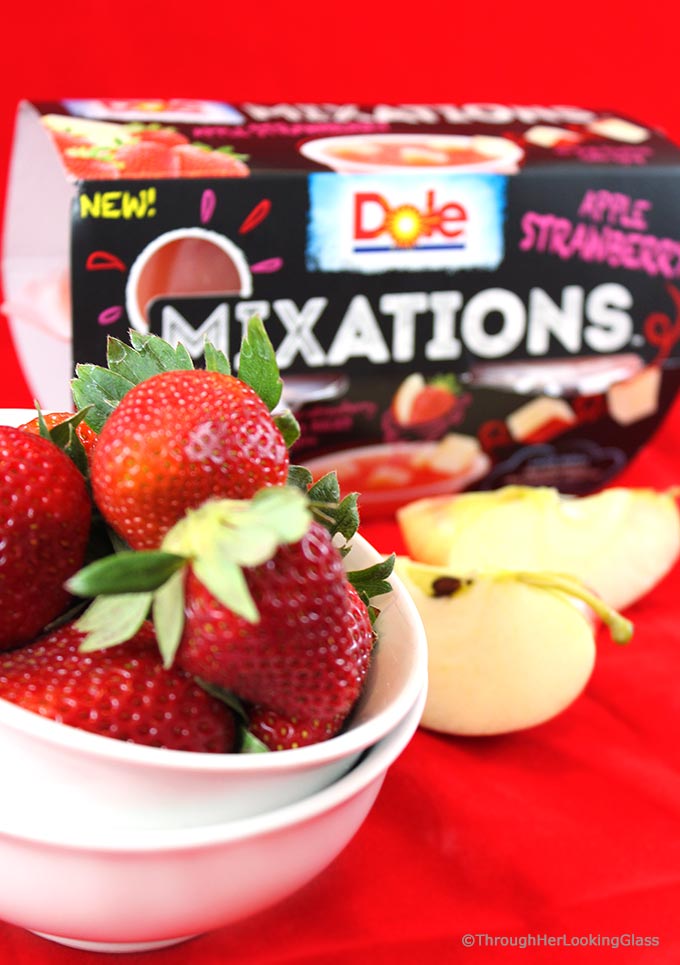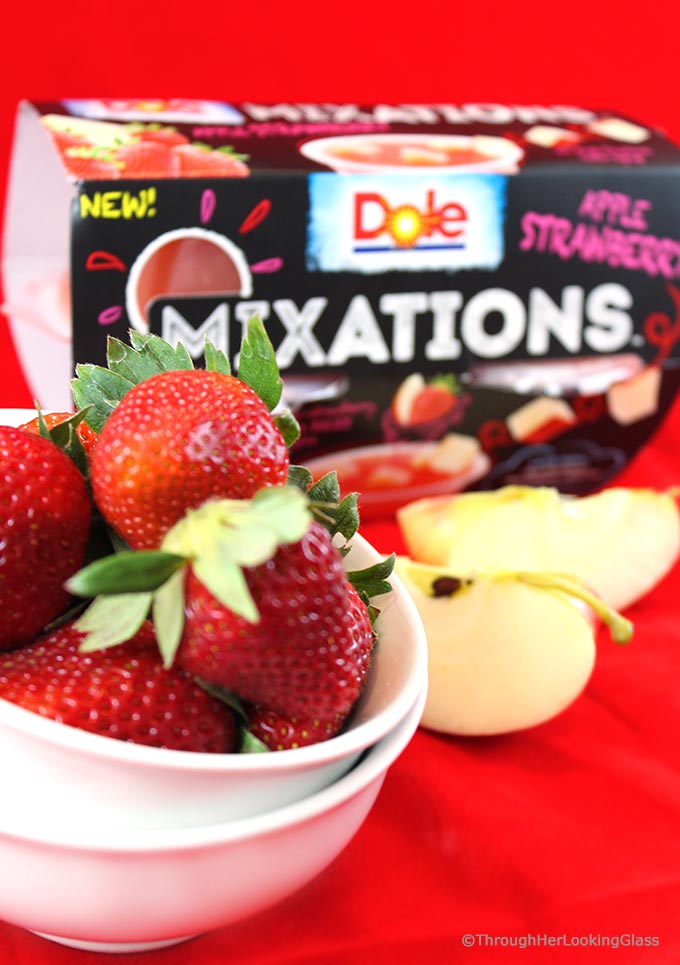 Ever since Hudson was little little, we've been sharing the love, short and sweet. And we're still at it. First we point to our eyes, and together say "I".  Then we cross our hearts and say "love." (His comes out 'wuv'!) And then we point and say "YOU!!!" with mucho joy and gusto.
Just tonight, Hudson went around the dinner table and initiated that with each member of our family. Thankfully he didn't leave anyone out and we all felt like a million bucks.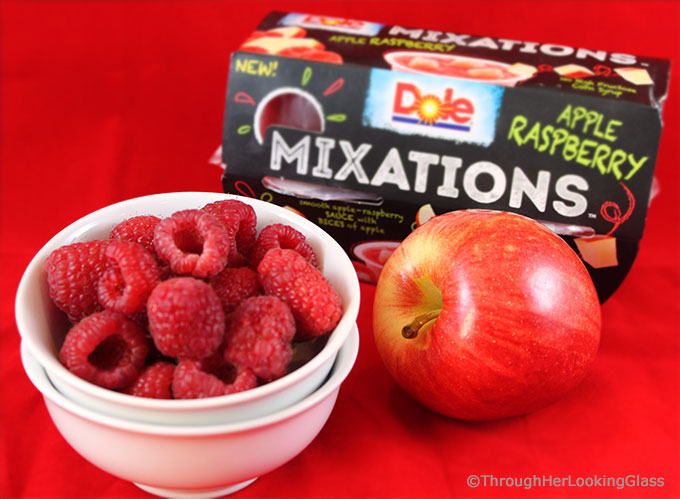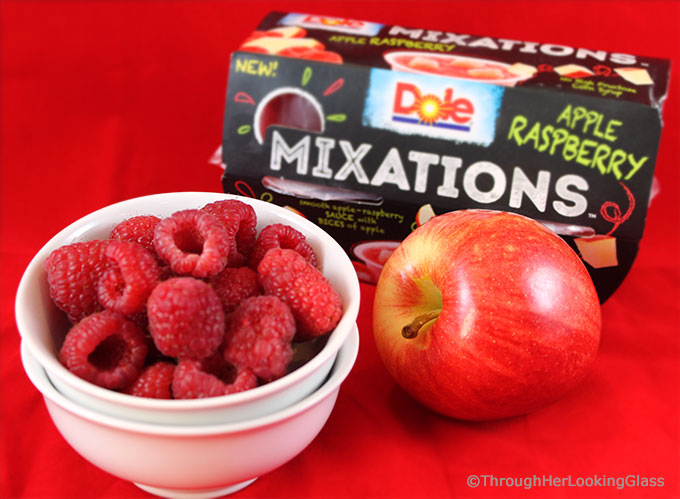 There's something beautiful about the love expressed in a family. One way I express love is from my kitchen. I love spoiling my family with good things to eat. That's why I was so excited to learn about DOLE Mixations®. They are a new one-of-a-kind product that fuses smooth fruit sauces with chunks of juicy fruit.
We've been trying these great DOLE Mixations in lunch boxes and for after school snacks at our house all month and they've been a big hit. Seriously, I can't keep them stocked! And they're so convenient. They're available at the grocery stores right now in these four delicious flavors:
Apple-Strawberry Sauce with Dices of Apple
Pineapple-Mango Sauce with Pineapple Pieces
Peach-Apple Sauce with Pineapple Pieces
Apple-Raspberry Sauce with Dices of Apple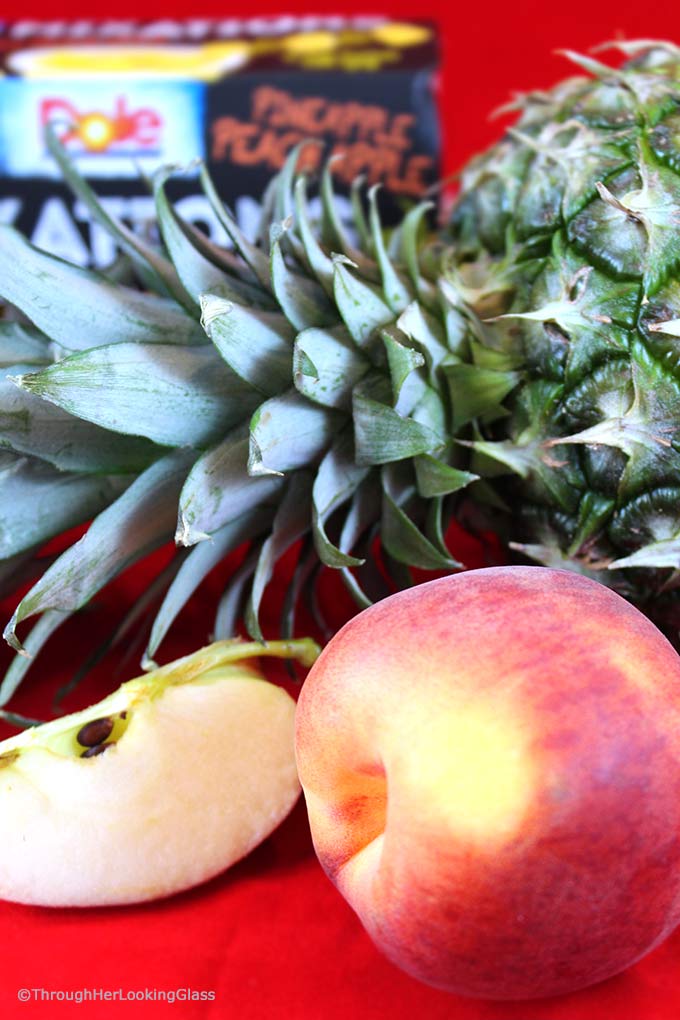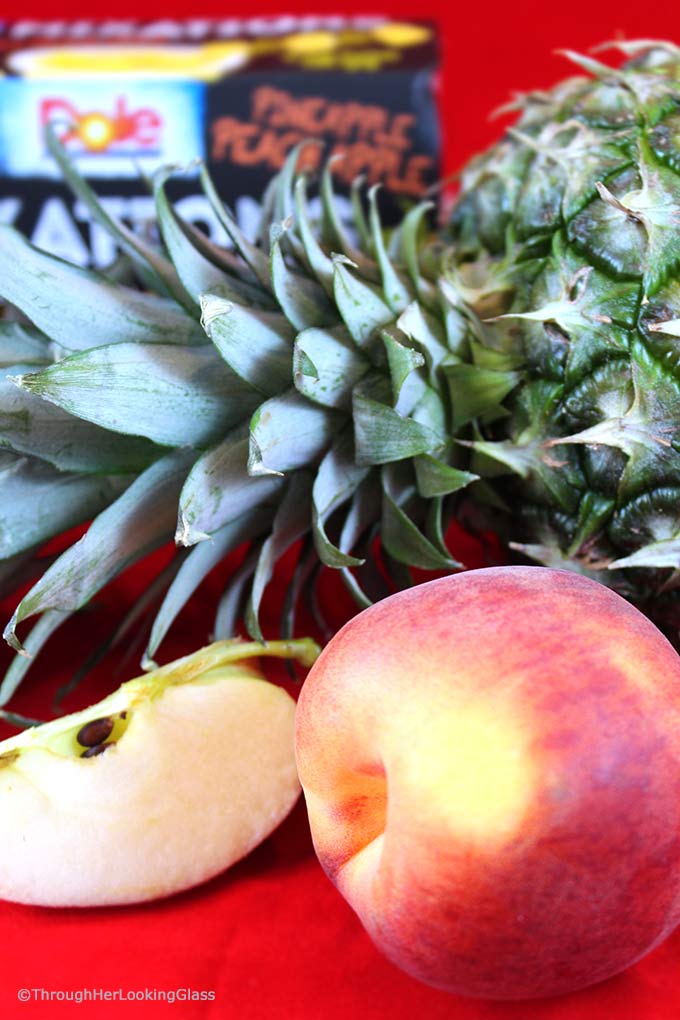 My favorite combination is the Pineapple-Mango Sauce with Pineapple Pieces and my Charlie (10) loves the Peach-Apple Sauce with Pineapple Pieces. He and I are birds of a feather, both tropical fruit lovers. I'm so glad my family loves these healthy snacks, and that DOLE Mixations are non-GMO*, contain no high fructose corn syrup, no artificial flavors and are rich in Vitamin C!
So Hudson is a super picky eater and the only fruit he'll typically eat is bananas. If he had to pick one, I guess that's a good one to choose, right? He'll also eat apples but only in apple sauce form, so we've been camouflaging his thyroid medicine in it every day for years. Sneaky, aren't we. So I'm thrilled to finally be able to incorporate some new fruits into his diet with these new DOLE Mixations!
Here's a fun and clever idea for lunches and snacks. The DOLE Mixations lids are specially designed to decorate with short messages and pictures. Just another way to creatively send a little love with your family to work or school. Here's what I drew on Hudson's: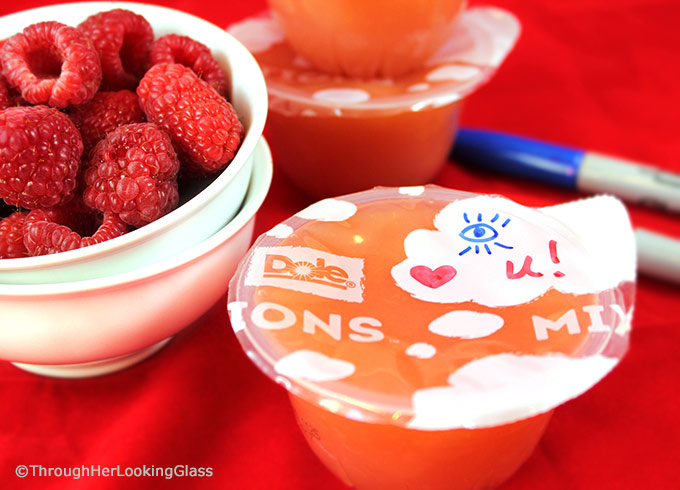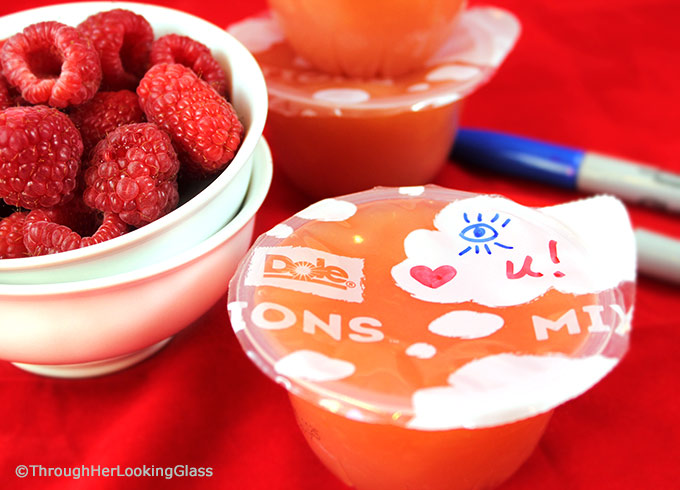 I hope you'll try these delicious and healthy snacks at your house too, and spread the love while you're at it. Go here to get a $1.00 coupon off any one (1) package of DOLE Mixations.
* No genetically modified (or engineered) ingredients