Friends, Romans, countrymen! (Countrywomen too.) Lend me your ears. It's an exciting weekend around here. First off, a Whole Foods  store is opening in town. (Yay and double yay!) Second, there's no snow in NH's forecast this weekend. Woot woot. (But I'm not packing away the snow boots just yet, I've been tricked before.)
Third, if you read my Stealing Ain't Nice post last weekend, that huge issue was resolved with a positive outcome. BY YOU! So thanks a bundle, I owe ya big time. Check it out here. (Scroll to the end of that post for the update.) And finally: I've got the absolute best Eclectic Mother's Day Gift Ideas to share today. Also a delicious recipe for Lemon Poppy Seed Pancakes. Yep, it's exciting alright.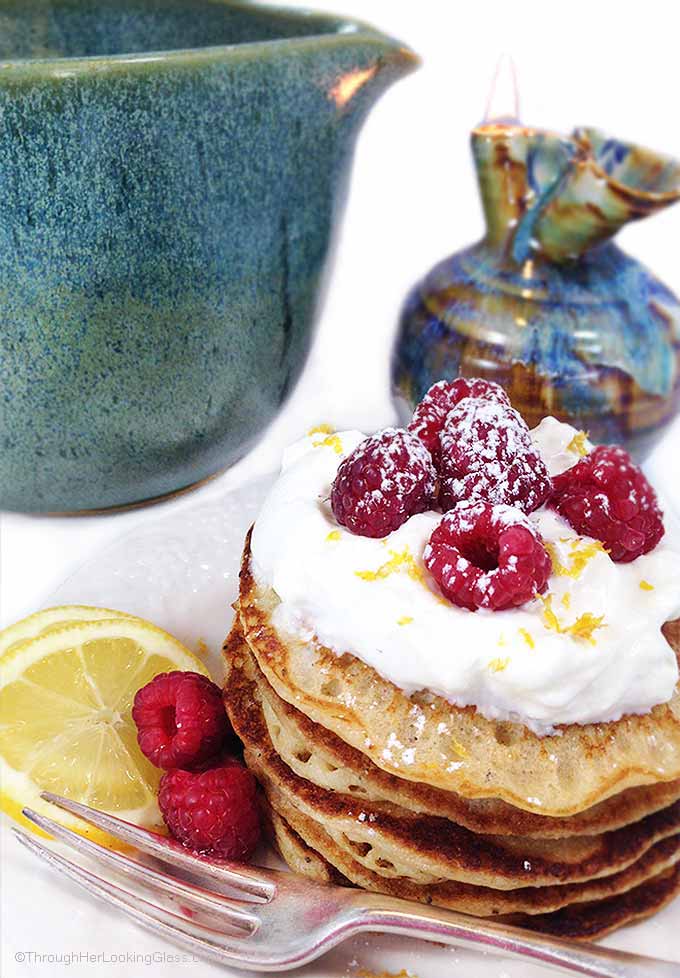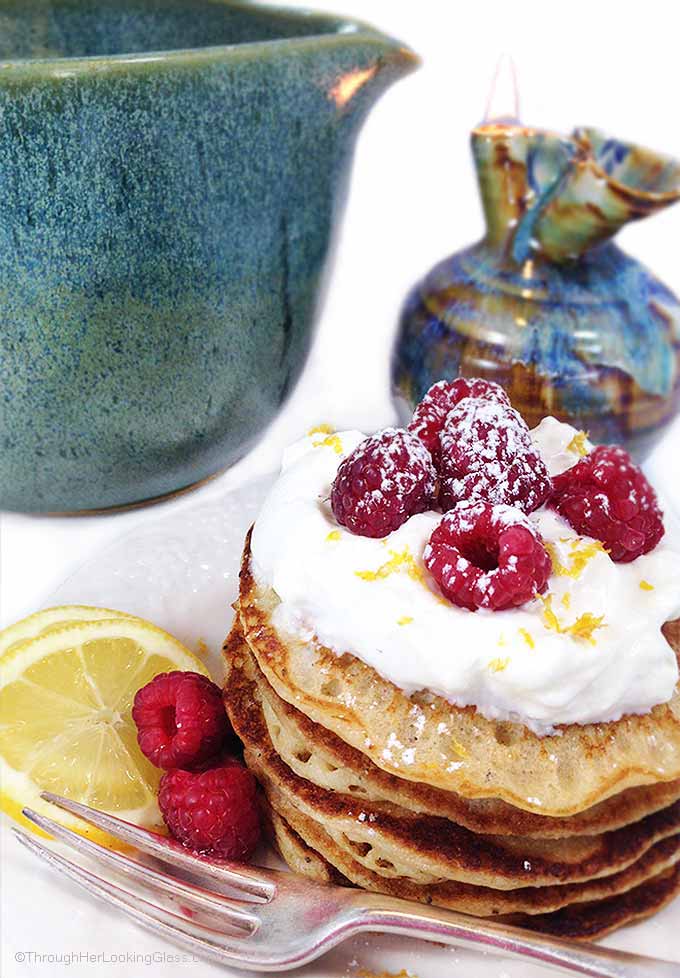 *A big shout out to UncommonGoods for providing the beautiful pottery items reviewed today. All opinions are my own. Please support the wonderful businesses that partner with THLG and keep folks peeking Through Her Looking Glass. 
As you know, Mother's Day is right around the corner. I'm happy to share some Eclectic Mother's Day Gift Ideas from UncommonGoods Mother's Day gift collection found here. Their handmade jewelry, designer decor, and handcrafted gifts are produced by artisans all around the country.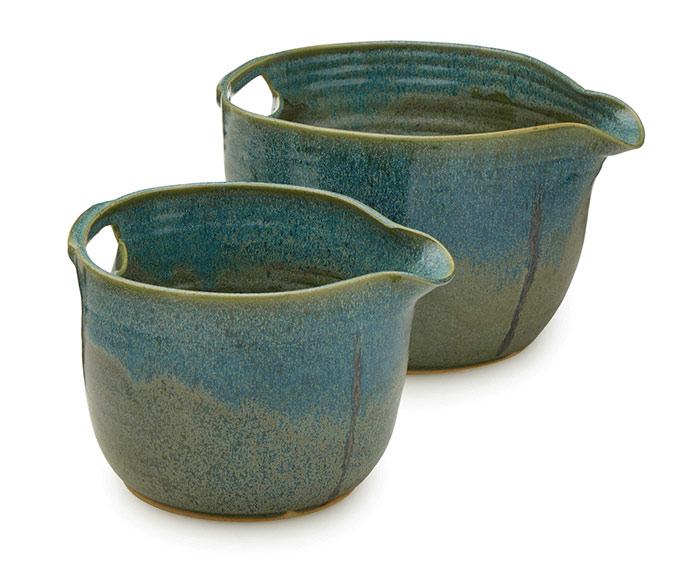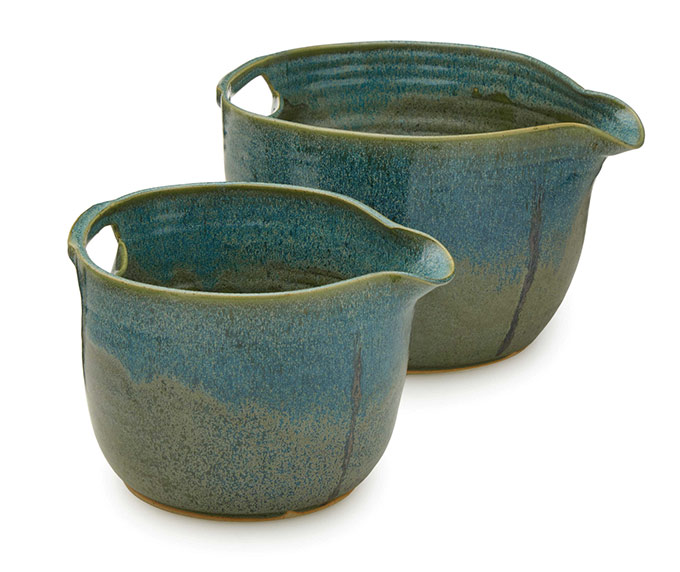 Founded in 1999, UncommonGoods' mission is to provide a platform for artists and designers, working in harmony with the environment and without harm to people or animals.
UncommonGoods is one of the coolest companies with the coolest philosophy. (Also the coolest stuff.)  "At the core of our company is a great respect for the integrity of the creative individual and the belief that it is our responsibility to use our business to impact the world in a positive way."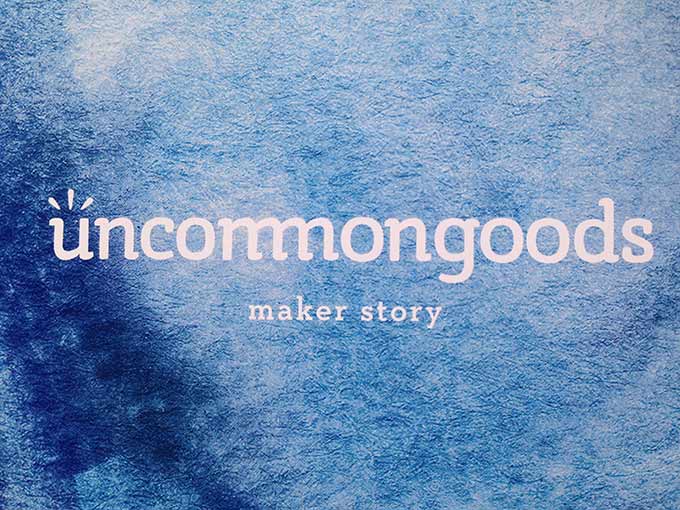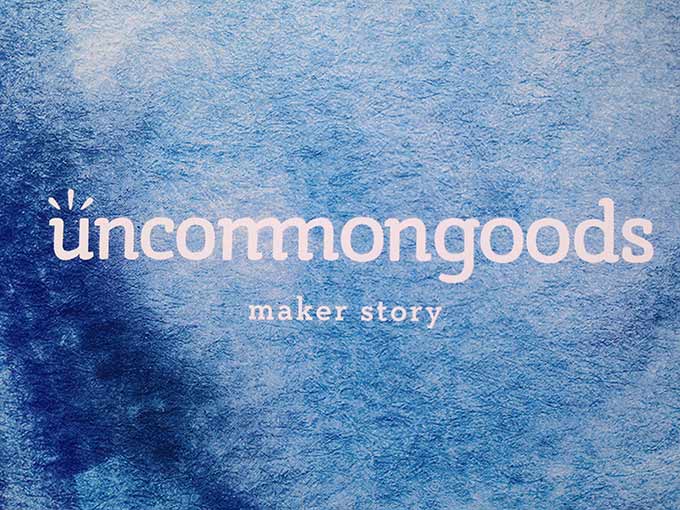 I like that. While I've always loved the artsy, eclectic gifts from UncommonGoods, even more I appreciate that their products are handmade by real people. Real people with real faces, real stories. And a boatload of real talent!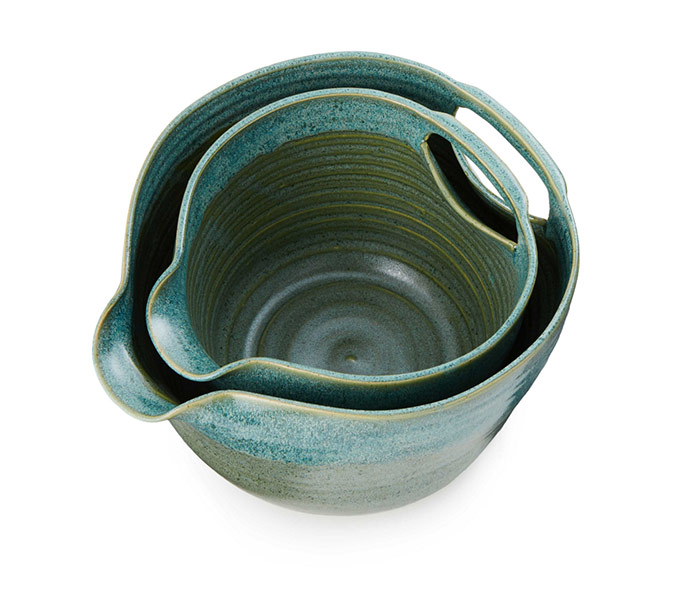 For instance, click here to check out this gorgeous Nesting Stoneware Mixing Bowl Set hand thrown by potter Maggy Ames at her clay studio in Manhattan. Maggy studied law at Skidmore College, then advocated for people with developmental disabilities as an attorney in New York City for 35 years. In 2009, Maggy retired from her law practice and began working full-time in her clay studio.
I can't say enough good things about this unique stoneware nesting bowl set. The glazing and colors are exquisite. They nest beautifully. Pouring batter for Lemon Poppy Seed Pancakes and muffins right from the bowl is a breeze. The ergonomic design and craftsmanship is one-of-a-kind and represents exactly why I love UncommonGoods so much. Moms spend a ton of time in the kitchen, and I can't think of one who wouldn't be ecstatic to receive these nesting stoneware bowls with scoop-style handles and narrow spouts for pouring. This set would make an extra special gift filled with gourmet baking mixes and kitchen tools.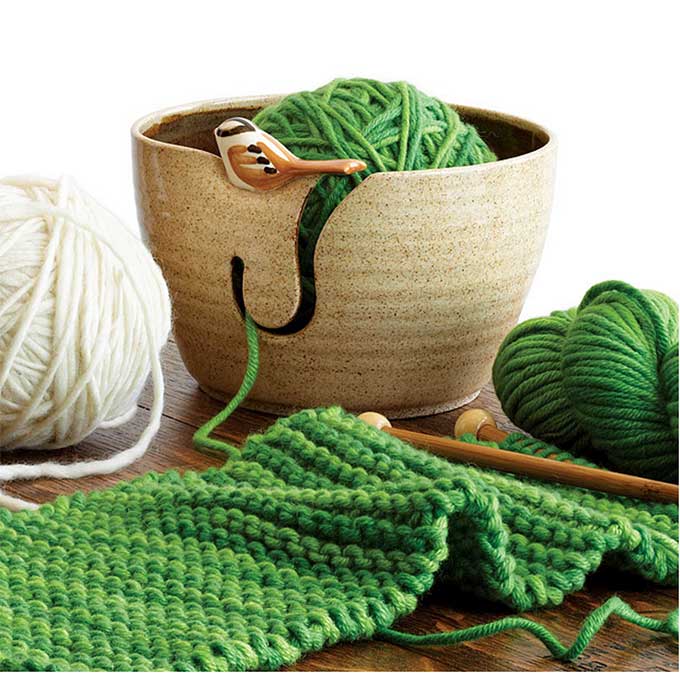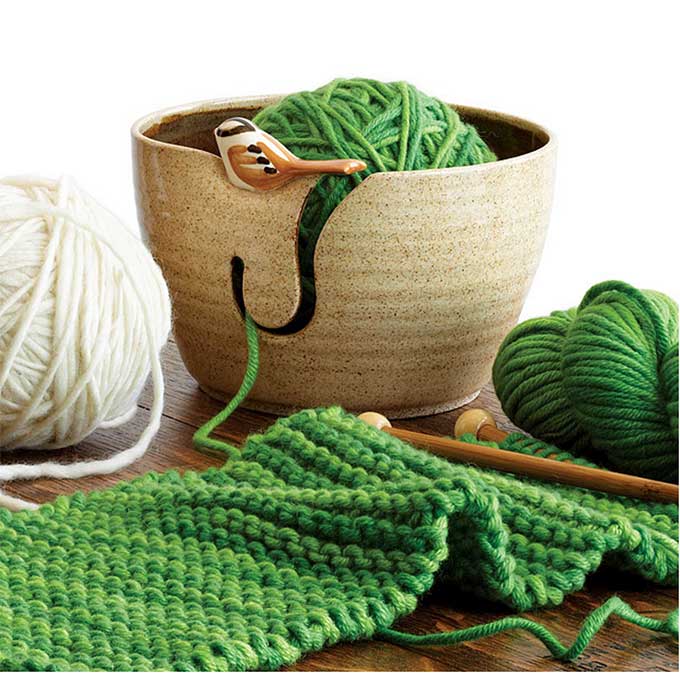 As a knitter myself, I've eyed this Birdie Yarn Bowl for some time. Find it here! Such perfect & functional design. Visit Uncommon Goods for more great gift ideas for mom!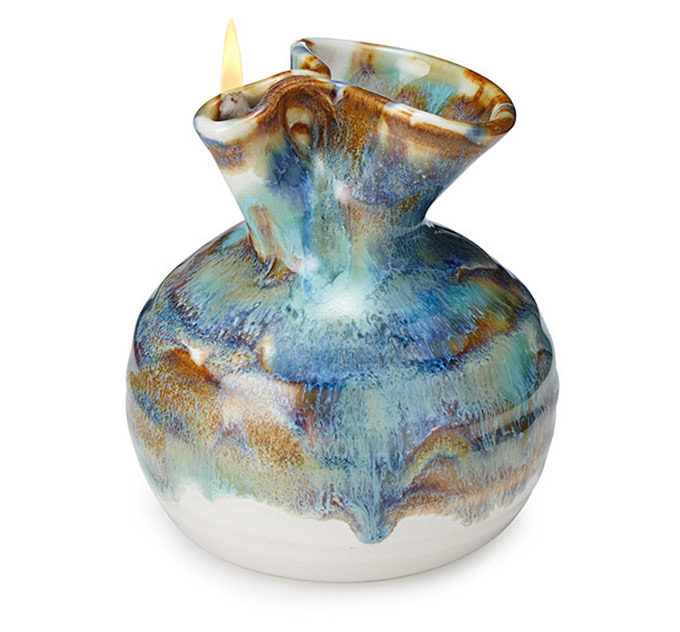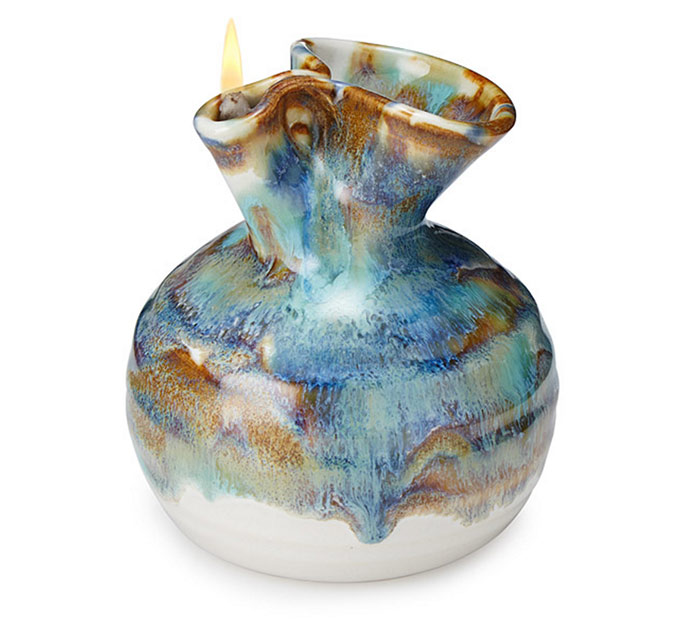 Moms (especially of little kids) are famous for this line: "Don't buy me a thing. Just give me peace and quiet."
My thought: why not both?
Check out this lovely Pottery Oil Candle here, sure to bring hours of peace and serenity. I love curling up with a good book and cup of java. Quiet music. This Pottery Oil Candle burning. Crafted in Maryland by potter Erik Hertz, the pottery oil candle design is based on ancient oil lamps found in archaeological digs. The glazing is amazing. (Poet: me.) This is a clean burning oil candle that uses liquid paraffin, with a fiberglass wick that won't deteriorate. Add essential oils if you like! This is a unique gift, sure to be cherished for a lifetime. Find more great eclectic gift items for mom here.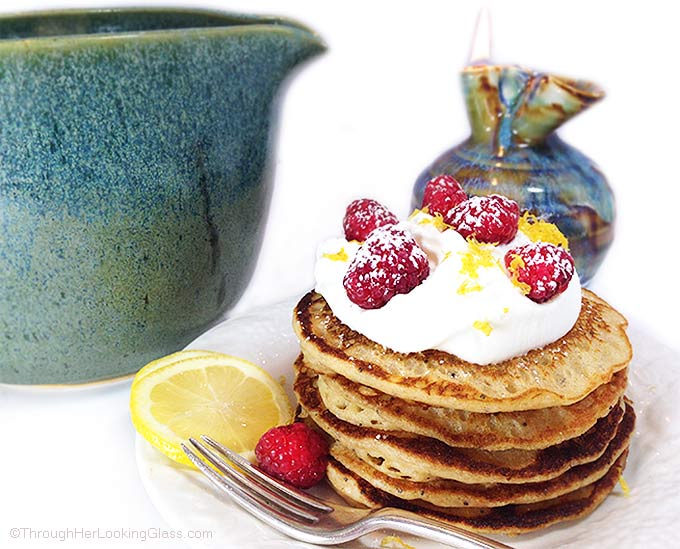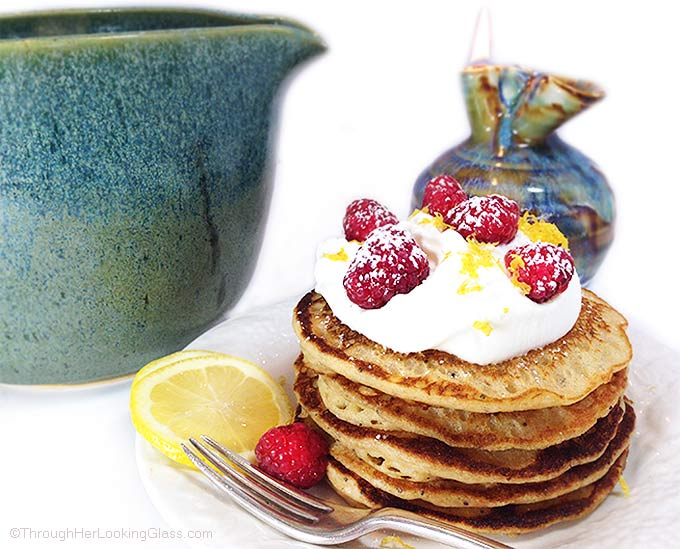 Since you're already spoiling mom, why not treat her to an easy homemade breakfast too? Whip up these delicious Lemon Poppy Seed Pancakes for Mother's Day. They're light and healthy, incorporating white whole wheat flour and coconut oil. Garnish with whipped cream, fresh raspberries and lemon zest. If you love lemon poppy seed muffins, these Lemon Poppy Seed Pancakes are a sure winner for Mother's Day or any day!
Enjoy the pancakes, and tell me your favorite Eclectic Mother's Day Gift Idea from UncommonGoods! Have a super weekend, friends!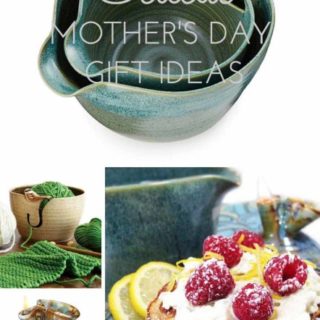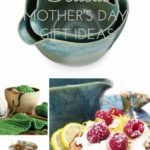 Print Recipe
Lemon Poppy Seed Pancakes
Healthy Lemon Poppy Seed Pancakes with white whole wheat flour! Light, delicious and easy. Make a double batch!
Ingredients
Lemon Poppy Seed Pancakes
2

cups

white whole wheat flour

I used King Arthur, but all-purpose flour works too

5

teaspoons

baking powder

2

teaspoons

salt

3

tablespoons

sugar

2

eggs

6

tablespoons

coconut oil

or melted butter or vegetable oil

2 1/2

cups

milk

or more

2

teaspoons

lemon zest

2

teaspoons

poppy seeds

2

tablespoons

lemon juice

1/2

teaspoon

vanilla extract

1/2

teaspoon

almond extract

Optional garnish: whipped cream

fresh raspberries and lemon zest
Instructions
In a small mixing bowl, mix together flour, baking powder and salt. Set aside.

In a medium mixing bowl, whisk together sugar, eggs, coconut oil, milk, lemon zest, poppy seeds and extracts.

Mix dry ingredients into wet ingredients until just combined.

Thin batter with additional milk if needed.

Pour by 1/4 cupfuls onto greased, hot griddle.

Flip pancakes when surface bubbles begin to break.

Serve immediately while hot.

Serve with syrup or garnish with whipped cream, fresh raspberries and lemon zest.


You may also like: Sweet Almond Glazed Lemon Poppy Seed Bread