A truly beautiful and monumental thing happened just this morning. Only Hudson and I know about it. It involved three people, but only two of us "get it". It's after lunch now, and I was just pairing up winter boots and gloves by the side door, vacuuming up the salt and grime that comes with winter around here. Tidying up, thinking about what happened today, and my eyes filled and spilled. I stopped vacuuming for a second, looked straight down. So the wet would fall straight down on the L.L.Bean water hog door mat, not ruin my mascara. (I'm just that vain.)
Glimpse of Sunshine by allie taylor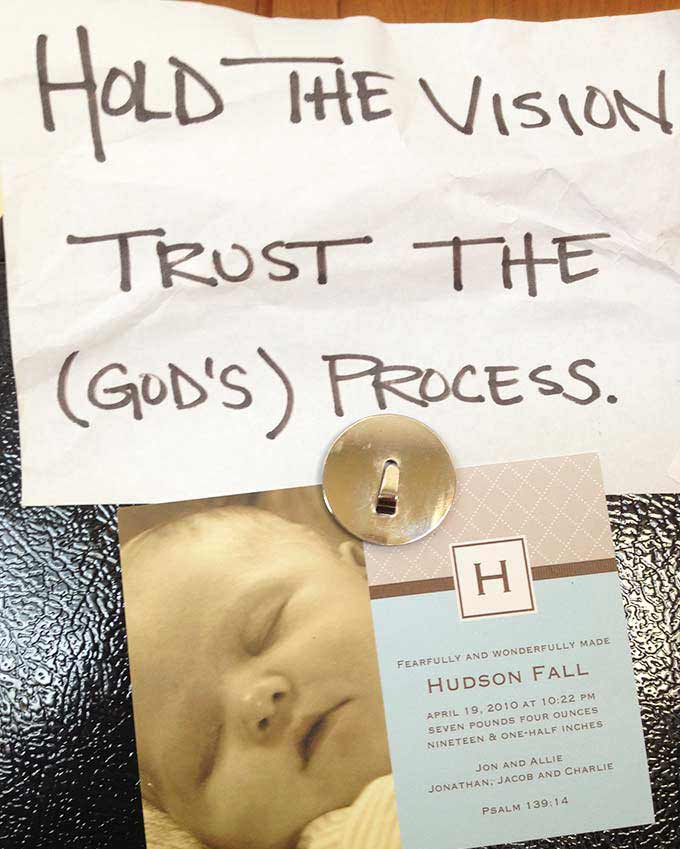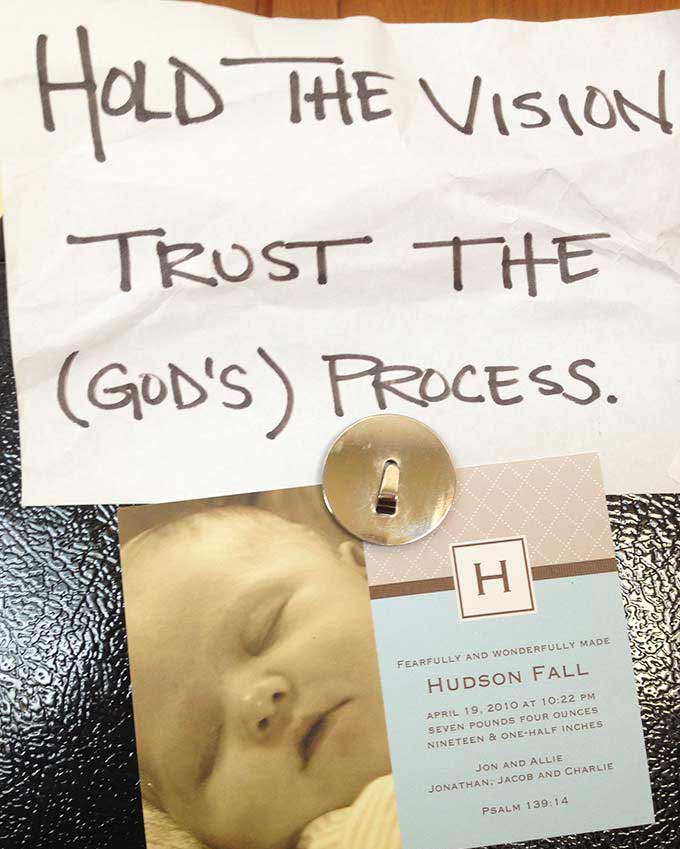 On my fridge door,  five years now…
Hudson and I headed to his music therapy session this morning, just like any other Thursday morning. We were running late, as is often the case in winter. Hudson is resistant (understatement) to hats, coats and mittens, a difficulty in the Northeast. With below zero temps here this morning, these were non-negotiables today.
Music and speech therapy are ways we attempt to encourage speech and communication for Hudson. Children with Down syndrome and other special needs often have difficulty communicating. With Hudson's fifth birthday rapidly approaching this spring, he can say maybe ten words (or an approximations of ten words). Milk is "elk". Music, "ick". Cookie is "ookie." All very important words in his world!
Surprisingly, Hudson's actually a little social butterfly who manages to get his point across quite well, but mostly without words. He points, gestures, signs, has a vice grip finger-lock he engages, then gently drags you along where he wants you to go. It works some of the time, but as you can imagine, often frustrates him and us both, as we try to guess his wants and needs. Let's just say, it's not a long term workable strategy.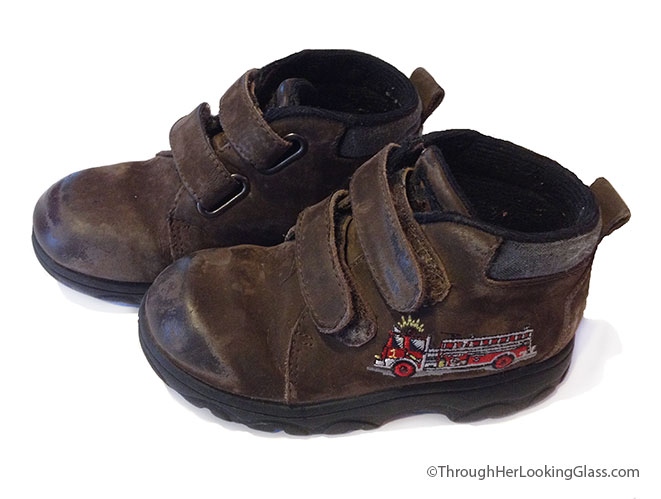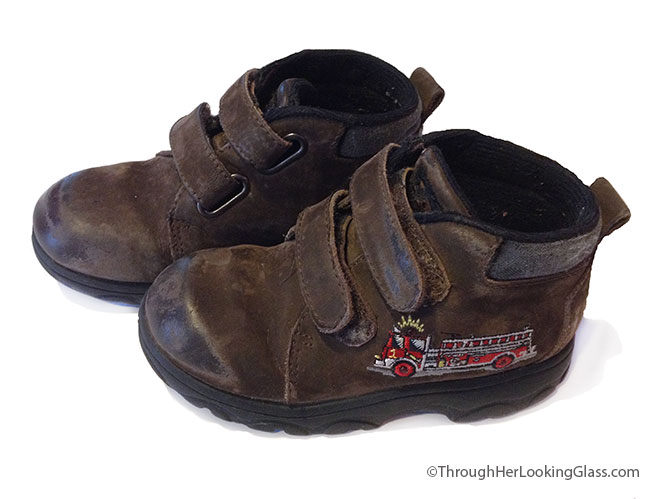 So this morning, hand in hand, we're walking together across a long snowy parking lot to get back to the car after saying goodbye to Christina at music therapy. Hudson is entranced with the snow on the ground, but concentrating even more on his little suede Stride Rite fire engine boots. The boots are six years old now, a hand-me down from his big brother. The captivating thing to Hudson about the boots is, that at the right time and with the right "stamp", he can make the little red engines light up. The tiny built-in batteries are old now, mostly dead. But every once in a while with a little luck, the lights still engage. So Hudson is very busy stamping, prancing his way along to the car for the desired effect.
Along our route, a nice lady wearing all black, and a pair of knee high black leather boots, crosses our path. She flashes a radiant smile to Hudson stamping his way along, pleasantly says hello to us. Hudson looks up from the boots, takes the chewy tube* from his mouth, waves, and very clearly and appropriately says a two syllable, halting "Hel-lo" back. He glances up, smiles at me. He gets it. I'm overwhelmed, speechless. (Rare.) She keeps walking, oblivious to the gravity of the communication that's just taken place, but cheerfully throws back over her shoulder, "Nice to see the sun today, isn't it?"
Communication for our children is something we take for granted. We often assume they'll one day be able to express their wants and needs in an often harsh world. But it's different for parents with special needs children. Because we don't know if our children will ever be able to communicate or express themselves clearly. But I'm overjoyed and thankful for this fire engine boot-stride of progress today.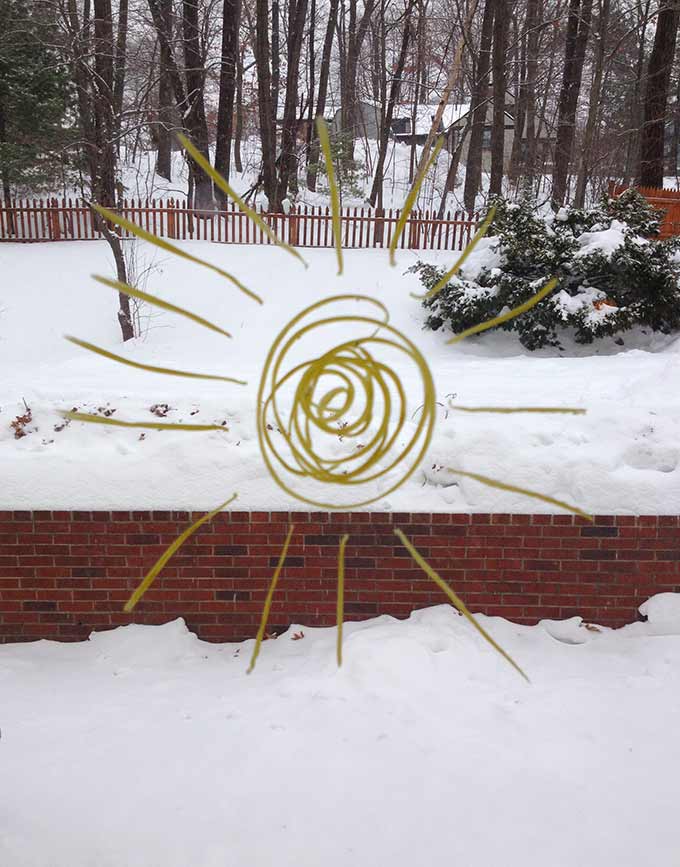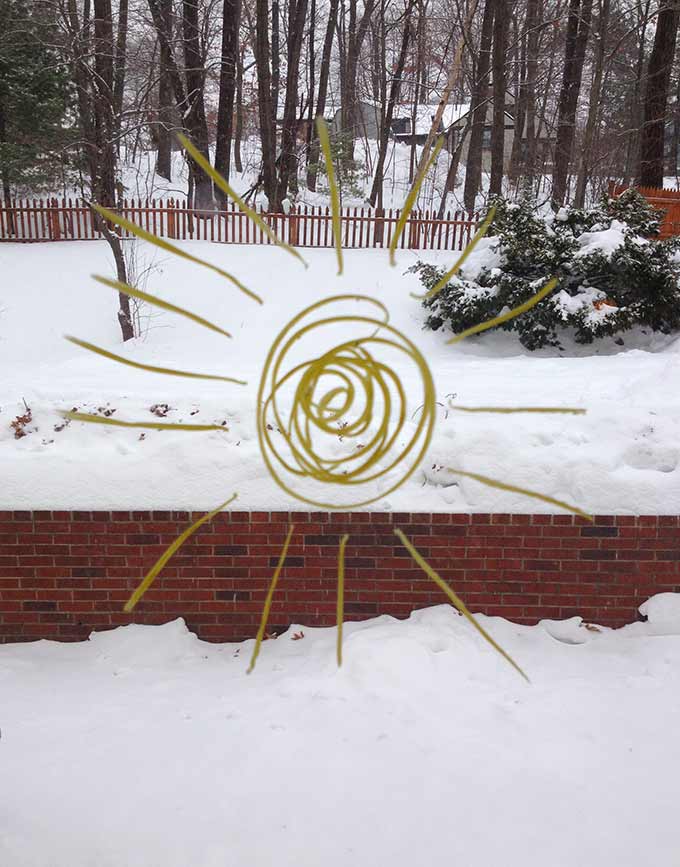 She was right on. It's nice to see the sun today. We all need that Glimpse of Sunshine now and again. To give us hope.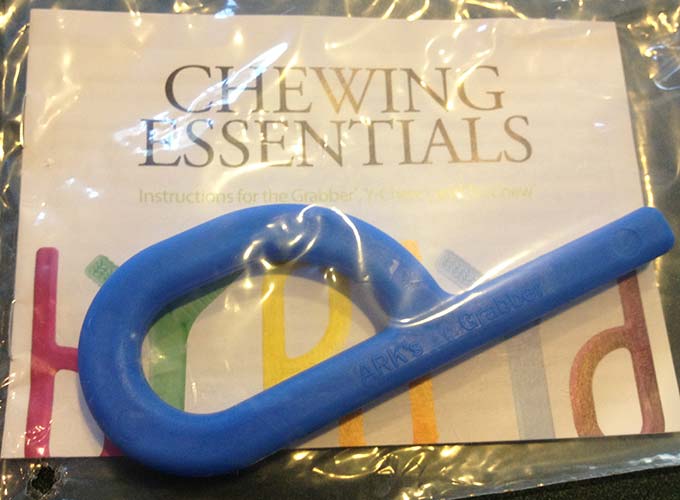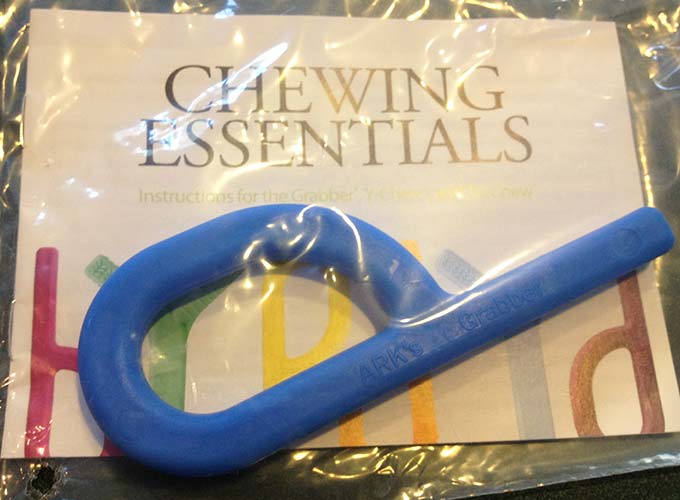 *A chewy tube is used by individuals like Hudson with sensory issues who crave oral stimulation. A chewy tube provides that, and also builds up the muscle tone and strength of his jaw, helping prepare him for speech, feeding and overall motor skills.
Related Post: Glimpse of Sunshine: Part 2