How's the weather behaving where you are? Hopefully better than the politics. I hope it's warm and beautiful and the buds are out, maybe even blooming. It hasn't quite gotten spring-like around here yet, which is why I'm sharing this post today for Five Best Homemade Soup Recipes.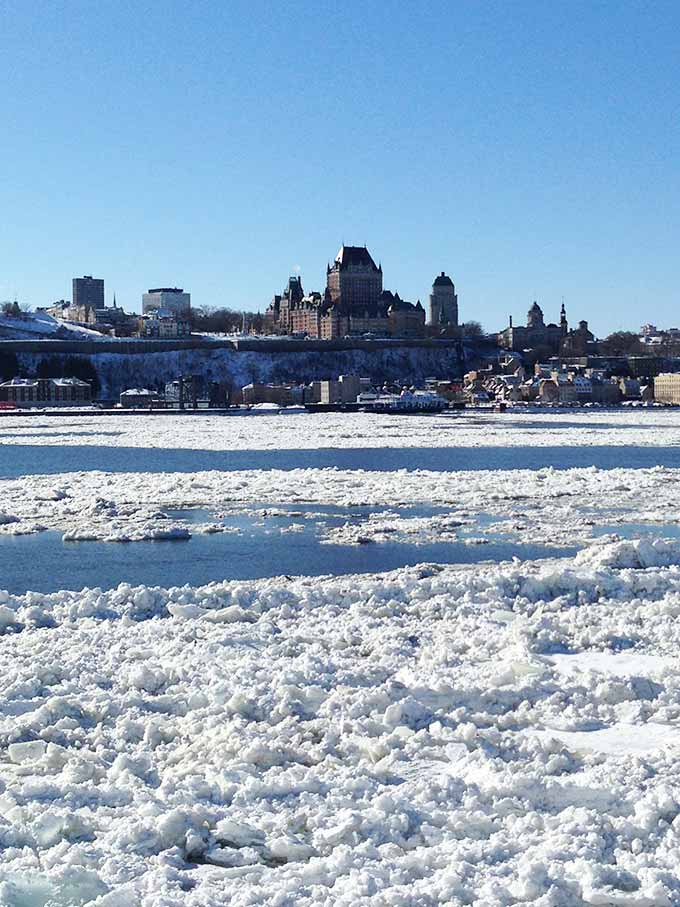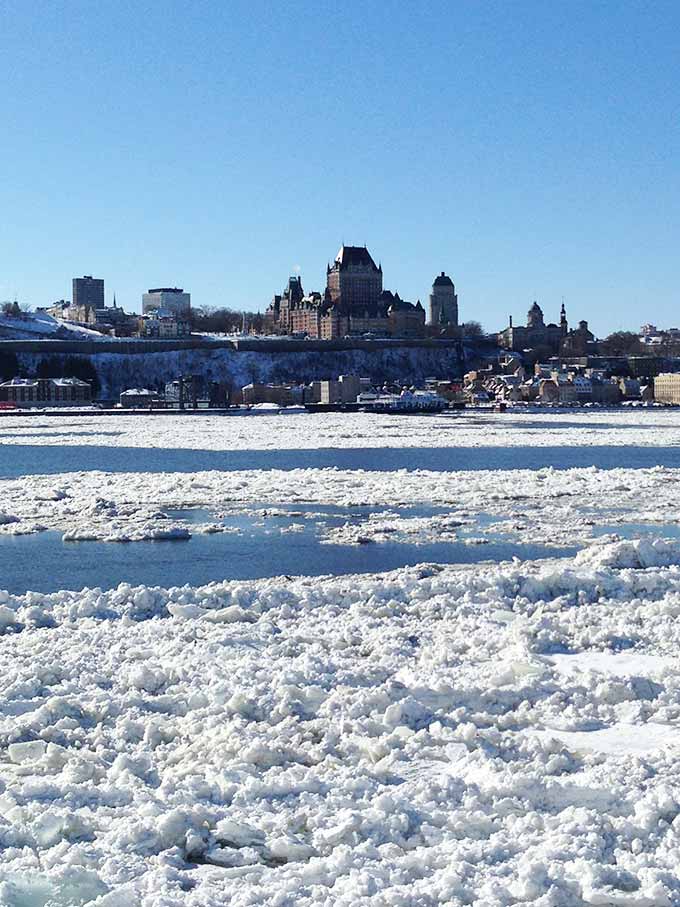 So Jon and I were up in Quebec City this past weekend. It's such a beautiful city, have you ever visited? This was our first time. The view above is from the top deck of the ferry looking back across the icy St. Lawrence River at Old Quebec City. You can see the imposing Chateau de Frontenac beyond the wall on the hill. (I'll post more about our visit to Quebec City this coming weekend.) We stayed in the old walled part of the city. So much history. And they'd just gotten a big snowfall, maybe a foot the day before we arrived. The temperatures were low. Very low. In fact, one morning it was -15° when we woke up. Now that's some serious soup weather and I had that on my mind as we traipsed all over the city, bundled to the max. I was thinking about soup, crepes, beignets and hot coffee! 🙂
So we arrived home in New Hampshire and it's still cold here, but not nearly as frigid as it was five and a half hours north in Quebec City. So tonight I'm making soup and it got me thinking that we still have some soup weather left. So I'm sharing Five Best Homemade Soup Recipes today for those of you still experiencing the winter temps.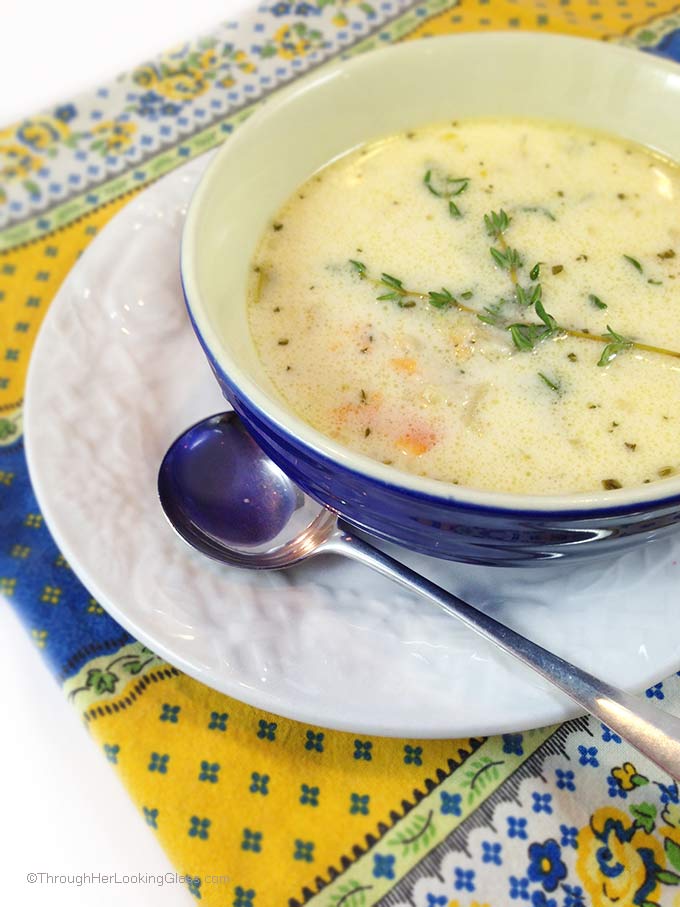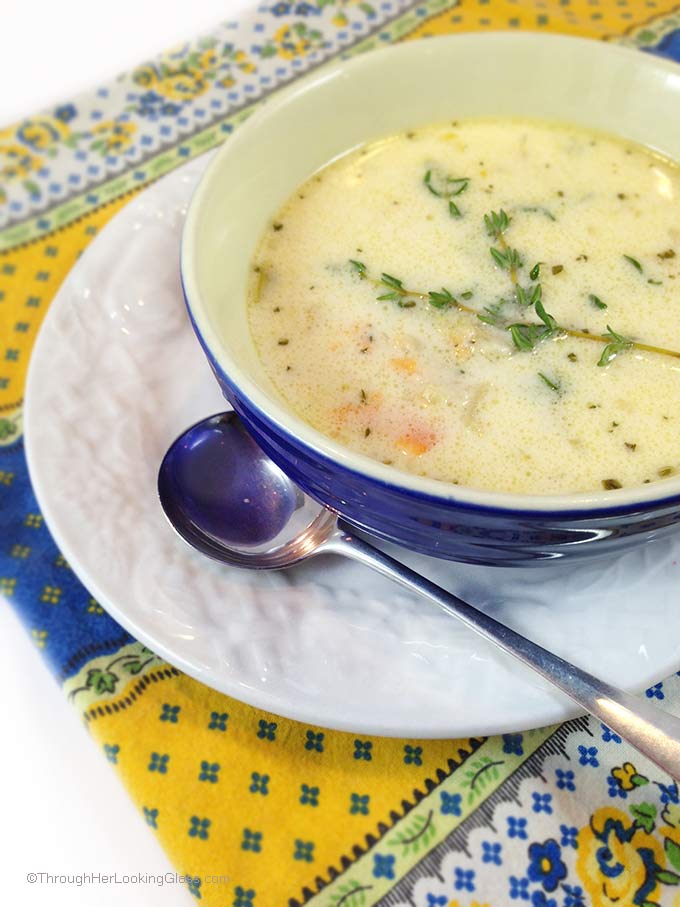 Simon Pearce Restaurant is located in an 1800's mill in Quechee, VT, and where I first tasted Simon Pearce Vermont Cheddar Soup. Such a flavorful cheddar cheese soup, the recipe is world famous.
Melt butter in a large stockpot. Saute garlic and onion, then add flour to make a roux. Stir in chicken stock and season with fresh thyme and spices. Add grated Cabot sharp cheddar cheese, cream and half and half. While this isn't a diet recipe, Simon Pearce Vermont Cheddar Soup is the ideal creamy main dish soup for a satisfying cold weather New England lunch or supper. Recipe here: Simon Pearce Vermont Cheddar Soup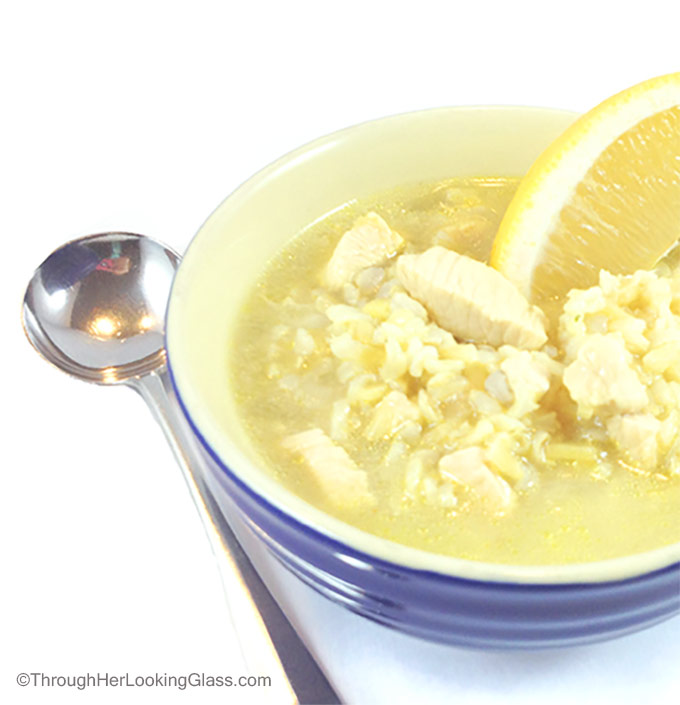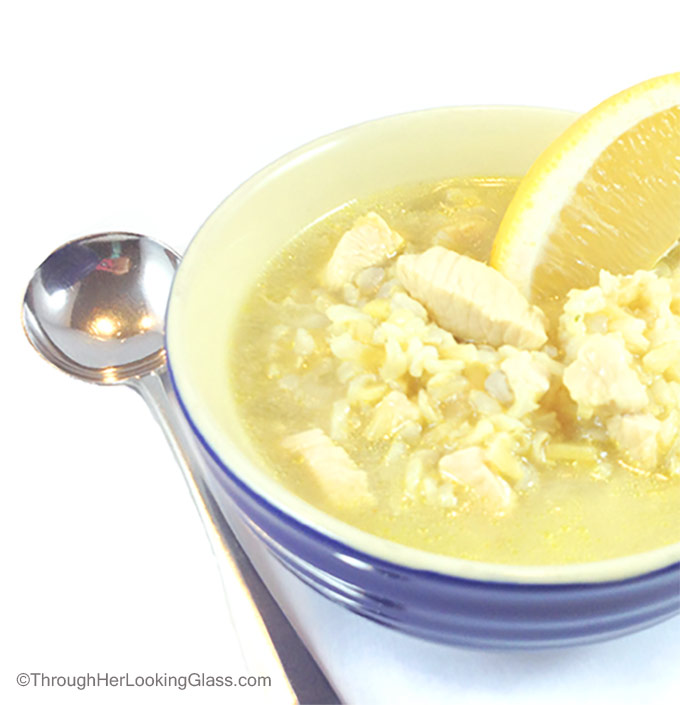 Arroz Caldo is chicken rice soup, a staple in the Philippines. (And our house too.) The key to the excellent flavor of this Arroz Caldo is fresh ginger. The name Arroz Caldo literally means "rice porridge" or "rice soup." This is a quick, nourishing meal if you're sick or to boost your immunities. It's so flavorful and my entire family prefers it to a traditional chicken and rice soup. Aromatic, pungent and spicy, ginger has many health benefits including anti-oxidant and anti-inflammatory properties. Recipe here: Arroz Caldo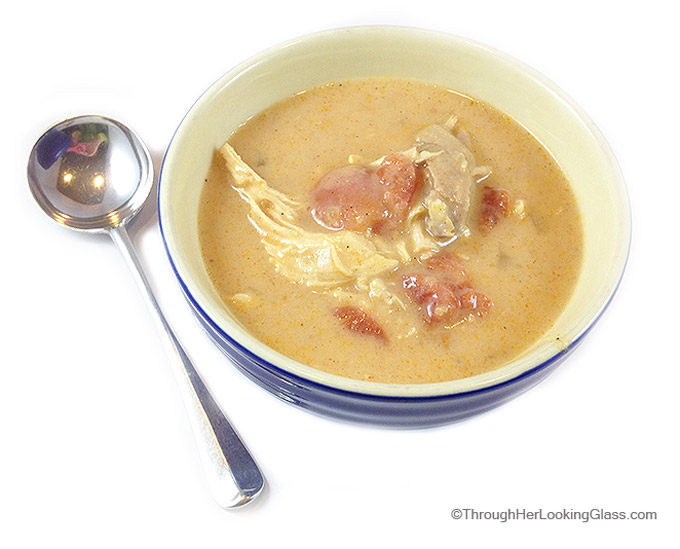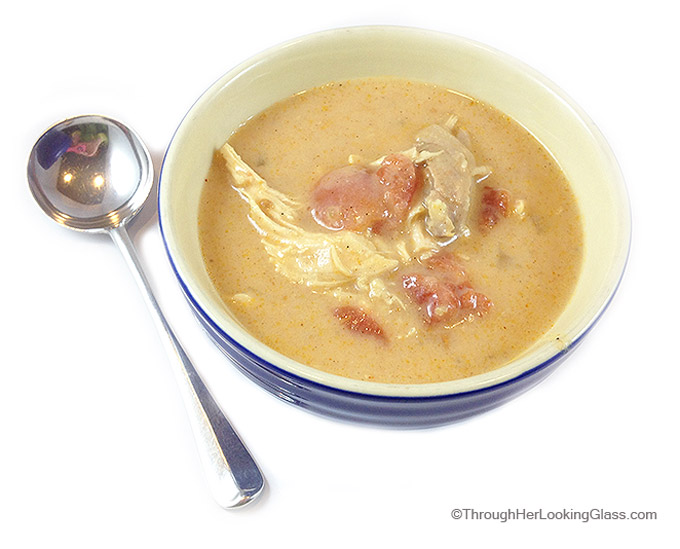 Chicken Enchilada Soup has to be one of the most satisfying and flavorful soup recipes in my recipe box. It's also the one I've passed on most through the years. Chicken Enchilada Soup is a warm and comforting, mildly spicy soup perfect for cold days. It's a knockoff recipe of the Chili's Restaurant Chicken Enchilada Soup.
The base of this soup is made from Mexican corn flour (masa harina). It definitely has that Mexican flavor. It's the cumin. And garlic. And onions. Mmmmmm. How 'bout that cheese? Ooooo! It just gets better and better. I've never met anyone who didn't love this soup. This is a main dish soup, great with crusty bread and a salad. I often double this recipe for parties and group events. Recipe here: Chicken Enchilada Soup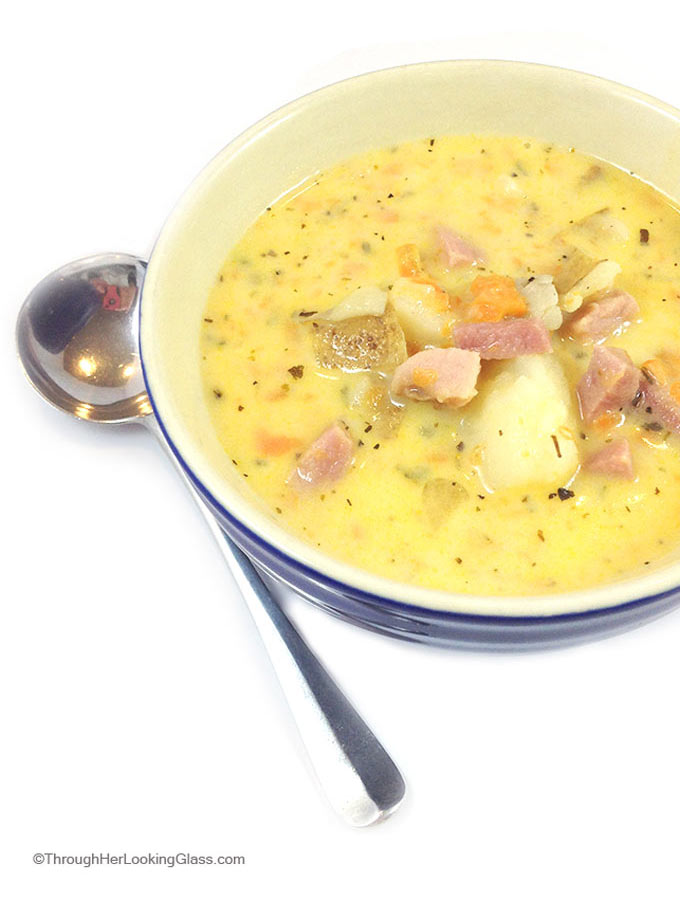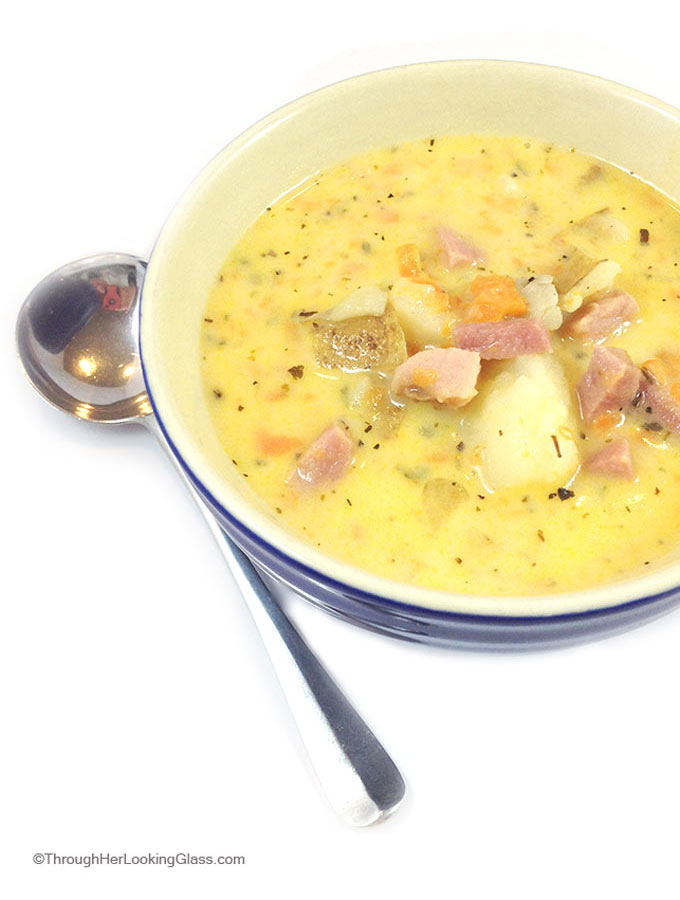 Everyone loves Ham and Cheese Soup and it's so easy to make. Even the littlest kids don't realize it's chock full of veggies: onions, celery, potatoes and carrots. (And we sure don't tell 'em!) Recipe here: Ham & Cheese Soup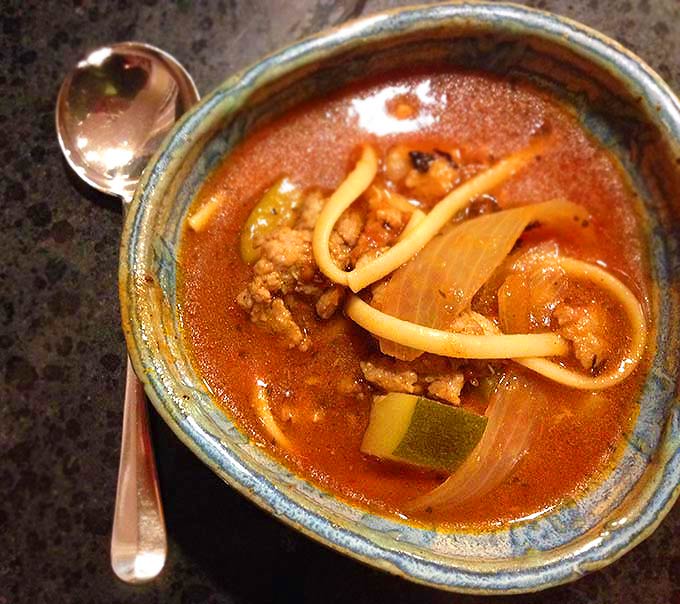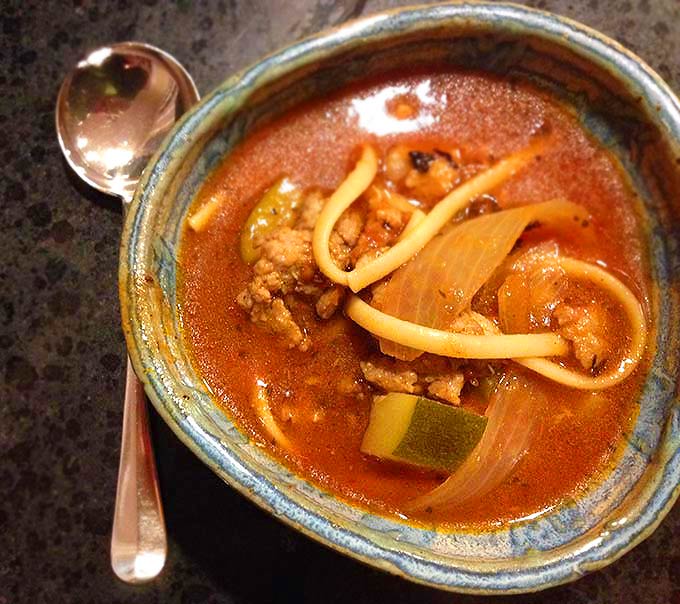 Bursting with flavor, Hearty Italian Sausage Soup makes a great meal all by itself. The Italian sausage flavors this soup beautifully. But the secret ingredient? Parmesan cheese. It ties the tomatoes and sausage together beautifully. This thick and chunky soup is perfect for frigid winter nights and will have your family coming back for seconds. It's what's for dinner! Recipe here: Hearty Italian Sausage Soup
So grab a spoon and enjoy these Five Best Homemade Soup Recipes . I hope that spring arrives wherever you are very soon. (My wish for me too!)


You may also like: New England Corn Chowder