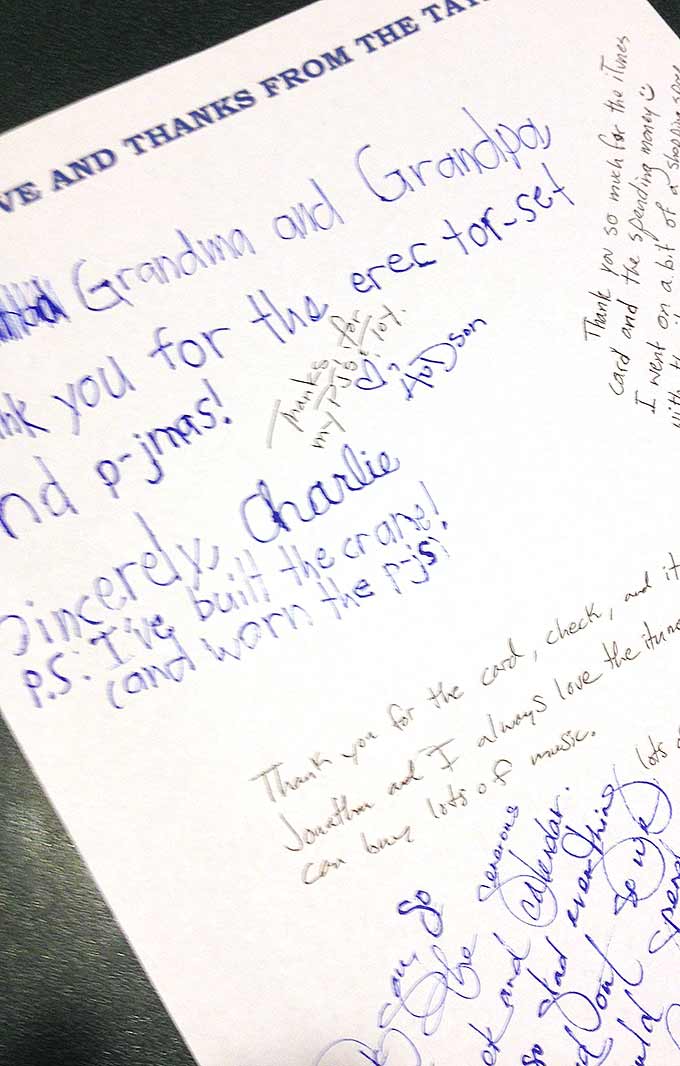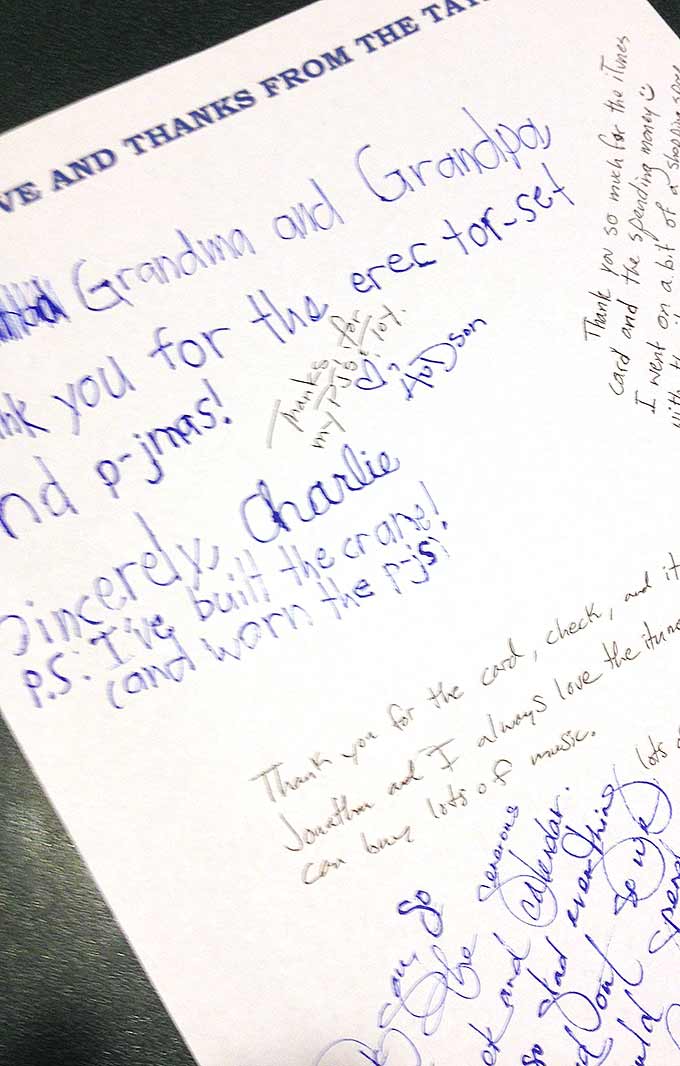 "Piglet noticed that even though he had a Very Small Heart, it could hold a rather large amount of Gratitude."  – A.A. Milne
We all want to to teach our children genuine gratitude and thankfulness. After Christmas is a great time to let everyone get some practice. In the past, we've found that while our kids were thankful for gifts from friends and extended family, they struggled with the motivation to write an individual thank you note. We all say thank you in different ways. Some call, Skype, e-mail, or say it in person. That's great. Call us old-fashioned, but we still try to send snail mail thank you notes when we can. There's something special about going to the mailbox and finding a hand addressed envelope with a real letter inside.
We started a family tradition a few years ago that helped smooth out the thank you note process. It might be a helpful tradition for you or someone you know. Each year after Christmas, we throw ourselves a Family Thank You Note party, usually around New Years. Often it involves popcorn and hot chocolate. (We try to associate thank you note writing with positive things! And in our house, food is a great motivator!)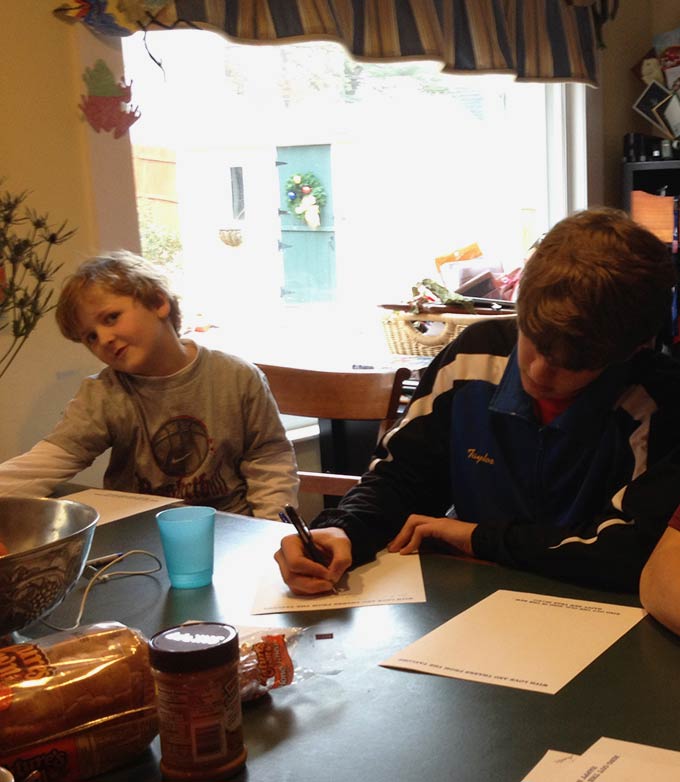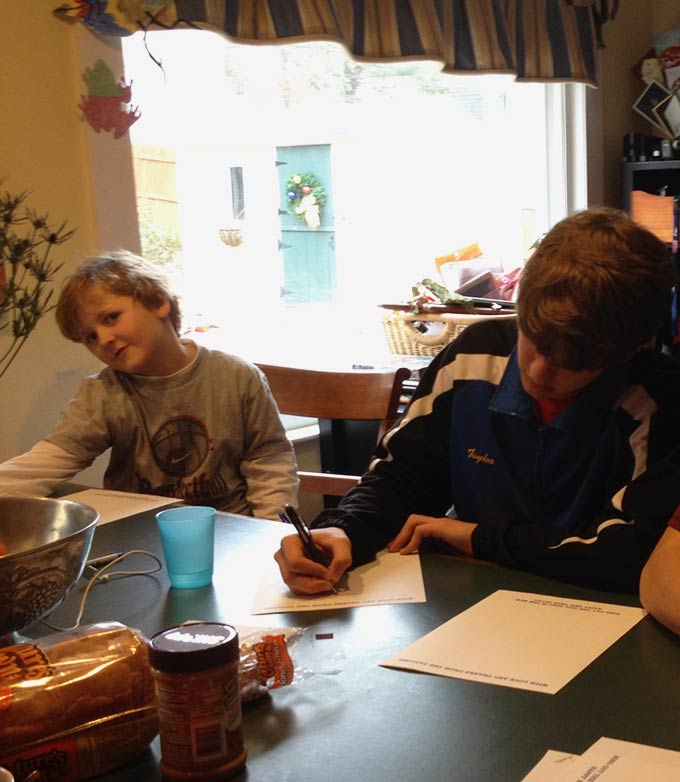 This year, thank you notes were written over appetizers at the kitchen counter.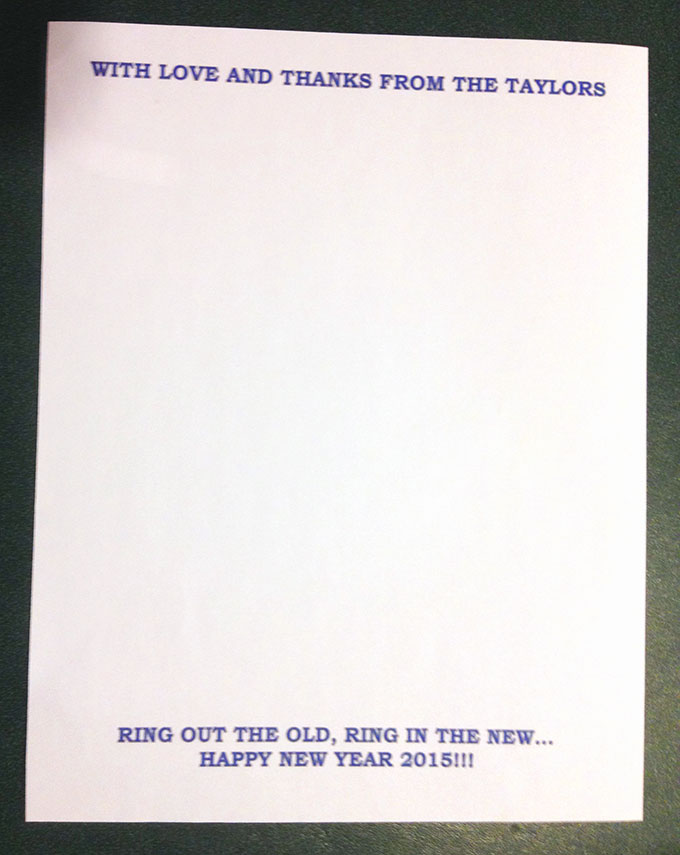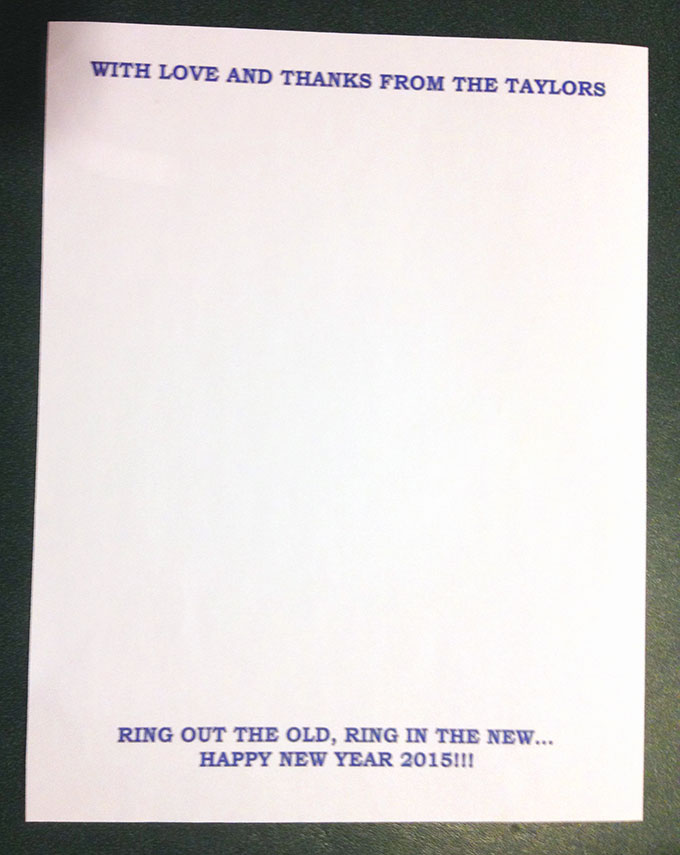 We print up very simple personalized stationery on the computer for a Family Thank You Note.
Rather than have each child write a separate thank you note, we write a group note together. Everyone adds a personal sentence or two, and it doesn't feel so overwhelming. You're likely ahead of me on this and your Christmas family thankyous are finished. If not, maybe you can use this idea or save it for the future.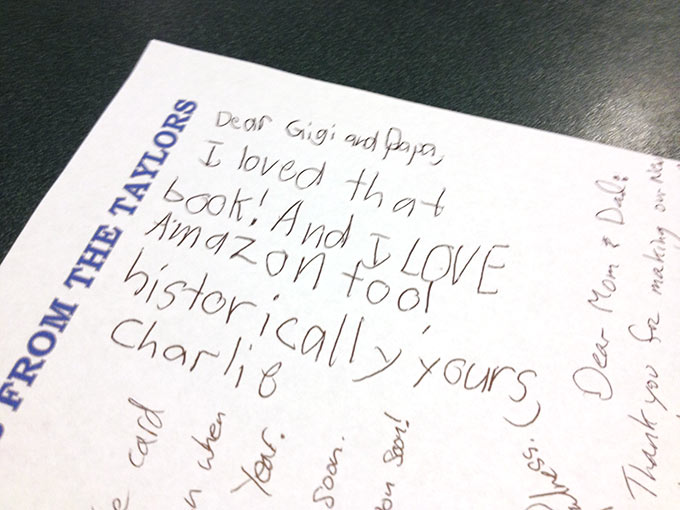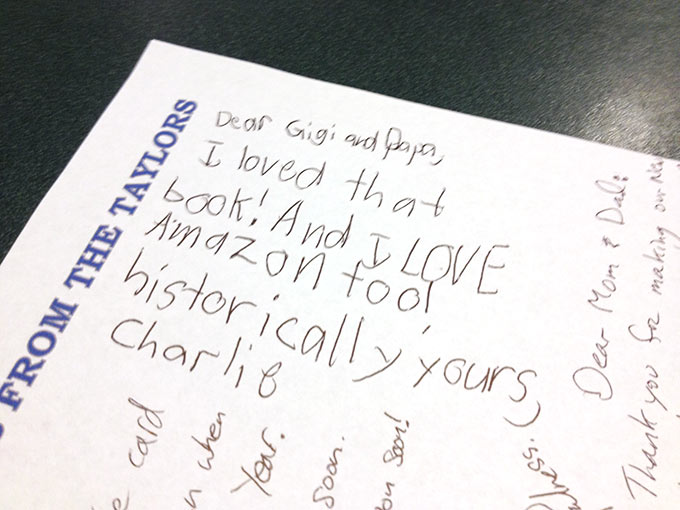 "Gratitude is not only the greatest of virtues, but the parent of all others."
―Marcus Tullius Cicero