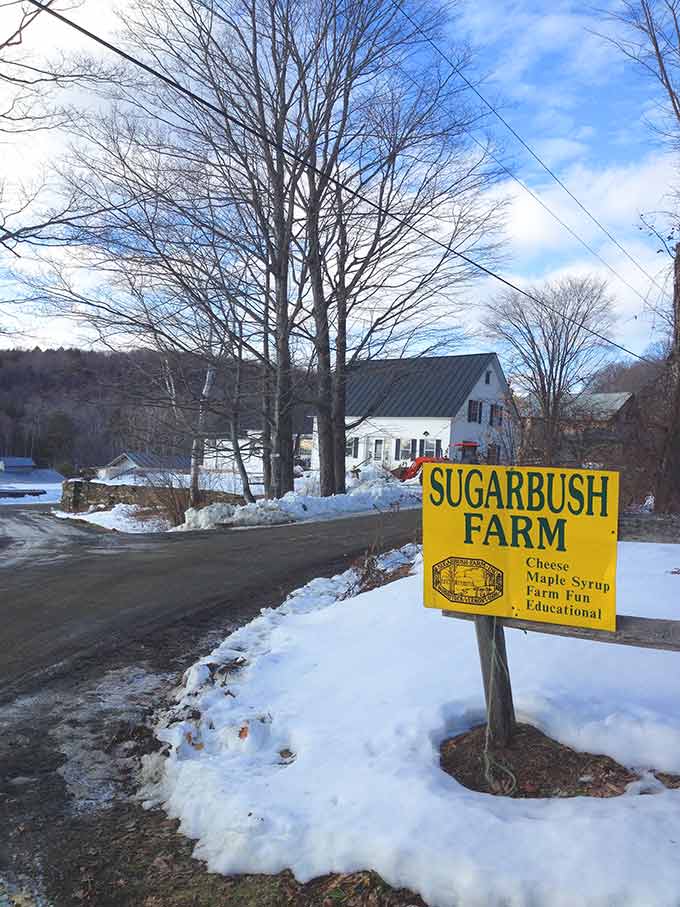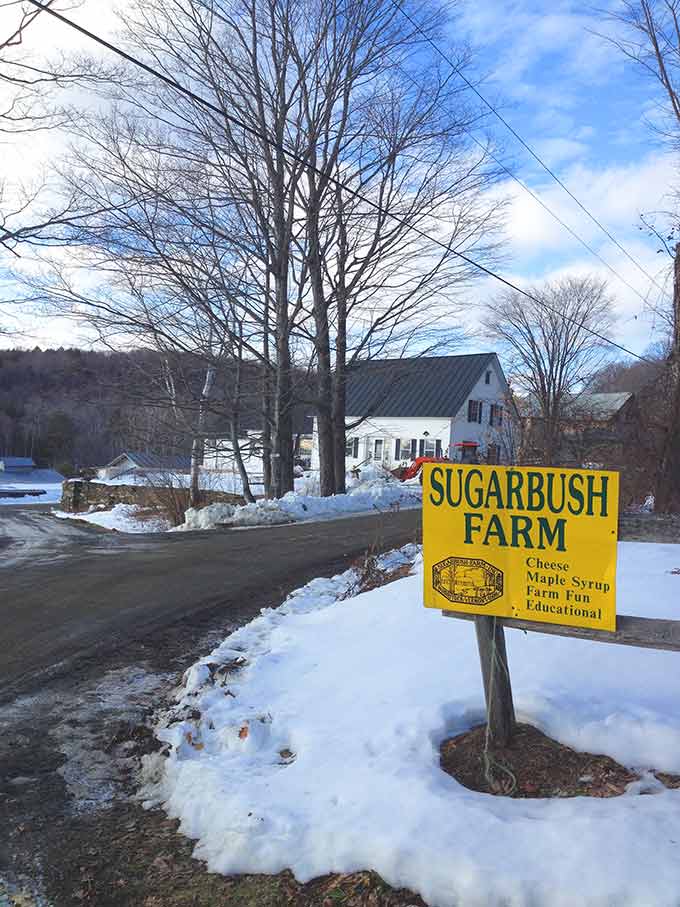 Hoping you'll go on a little weekend field trip with me today: a jaunt north up to Sugarbush Farm in Woodstock, Vermont. This, is a neat place. It's family owned, and you feel it the minute you step inside the main house. First, we'd taken the boys to see glassblowing at Simon Pearce Glass in Quechee, VT. (Check out my Simon Pearce Glass, Quechee VT  post here.) We were all fascinated with the glassblowers and the whole process.
We went on to Woodstock for lunch. There were several choices in our budget, and we passed a lovely looking restaurant called Bentleys.
Charlie (8): "Mom, I really think we should eat at Bentleys." (Pretty insistent.)
Me: "Why Bentleys?"
Charlie: "It just sounds like it would be a really nice place I'd like."
A child who takes after his own mother. Wine taste on a beer budget. (We found Pizza Chef, excellent pizza on the outskirts of town that worked out nicely for the gang.)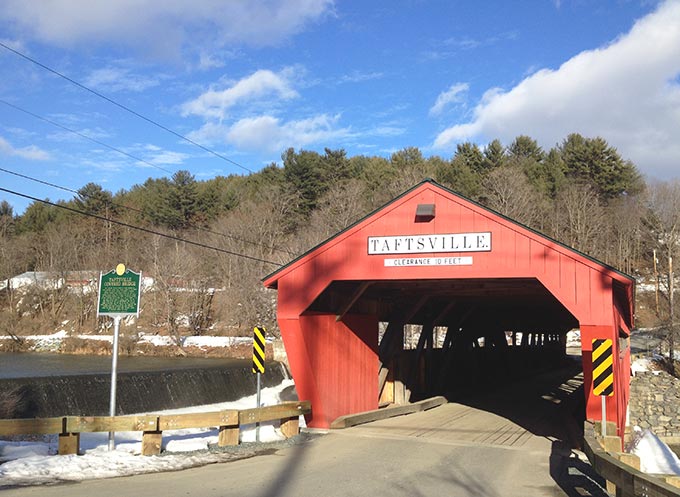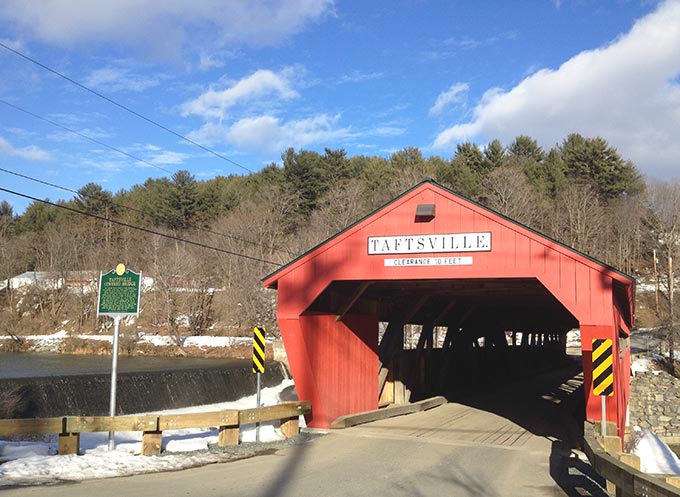 Meandering home from Woodstock after lunch, we saw Taftsville Bridge on the left. I was reminded of the fun cheese and maple syrup tasting adventure shared with my southern friend Susan last winter at Sugarbush Farm. So we cut a quick left, crossed the covered bridge and made our way the few miles to Sugarbush Farm. Thought you'd enjoy tagging along to enjoy the sights vicariously.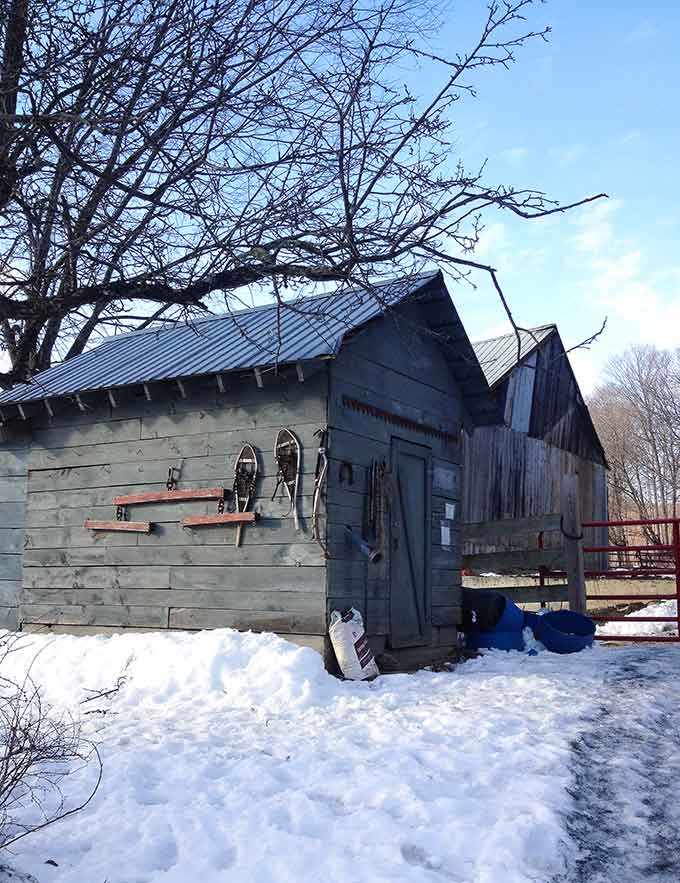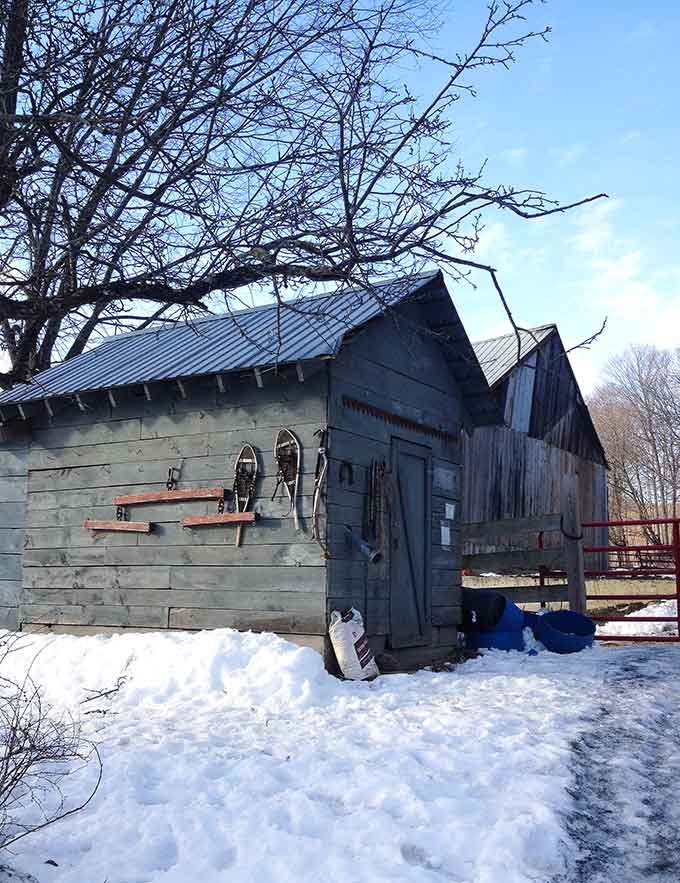 We headed to the main farm house for cheese and syrup sampling. Snowshoes hanging on an outbuilding, ready for a trek…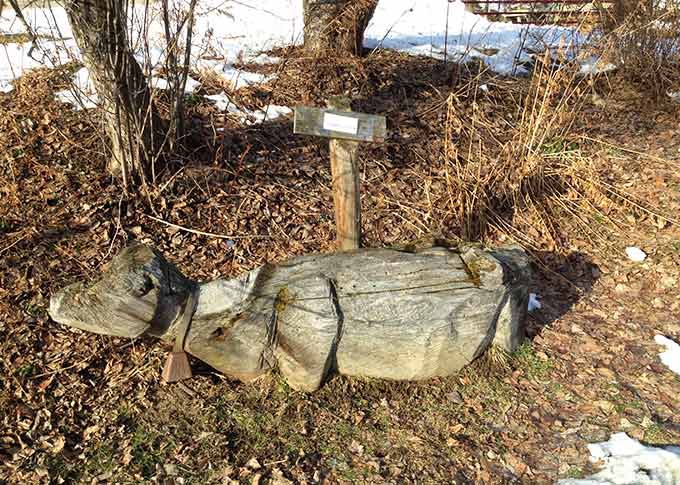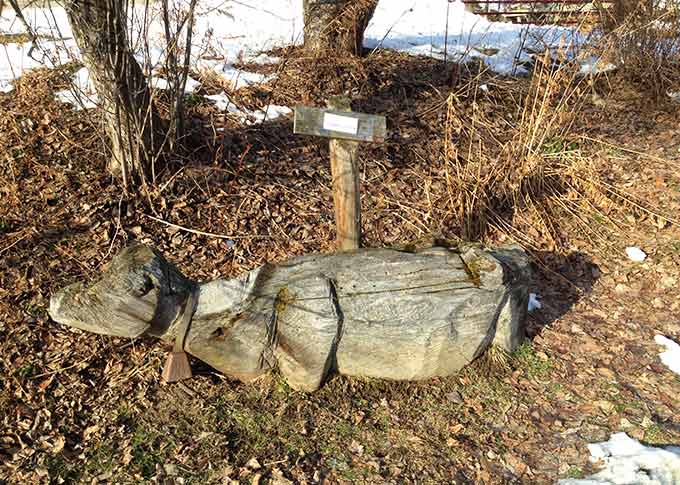 This cracked me up! Labeled a Vermont Cowch…it doesn't look a bit comfortable.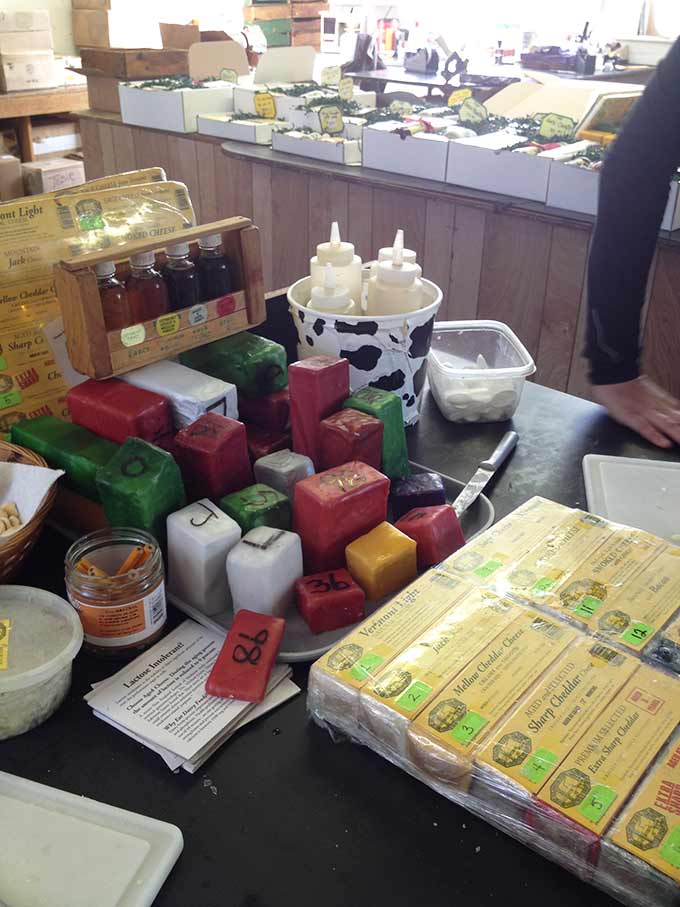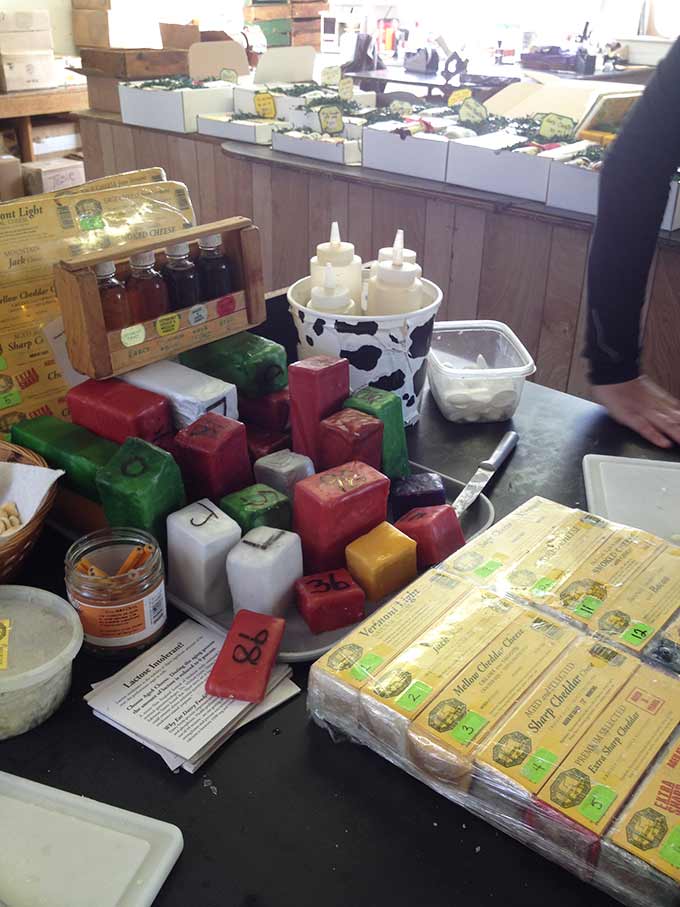 Stepping inside the farmhouse, we were treated to samples of all the wonderful cheese and maple syrup grades that Sugarbush Farm produces.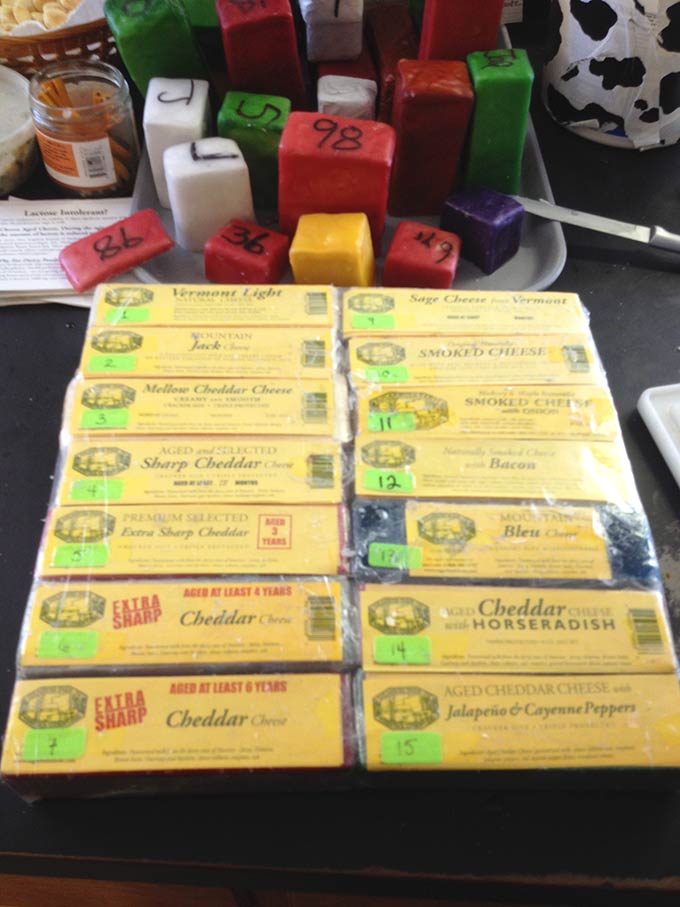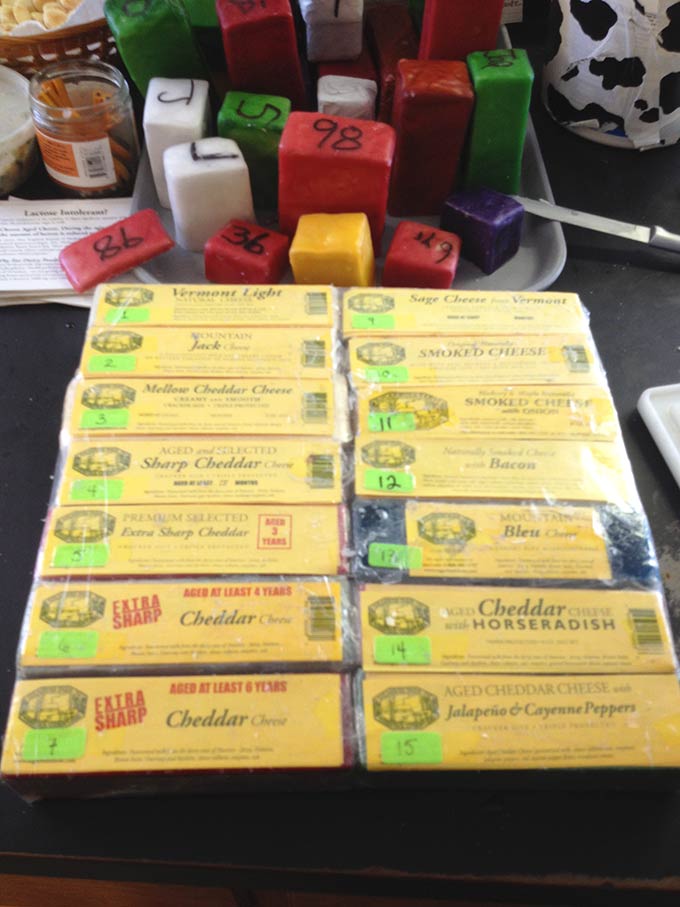 Check out these excellent choices: Vermont Light Cheddar, Mountain Jack, Mellow Cheddar, Aged and Select Sharp Cheddar, Premium Select Extra Sharp, many different aged cheddars, Sage, Smoked, Cheddar with Bacon, Mountain Blue, Cheddar with Horseradish and Jalapeño & Cayenne Pepper. It was hard to choose!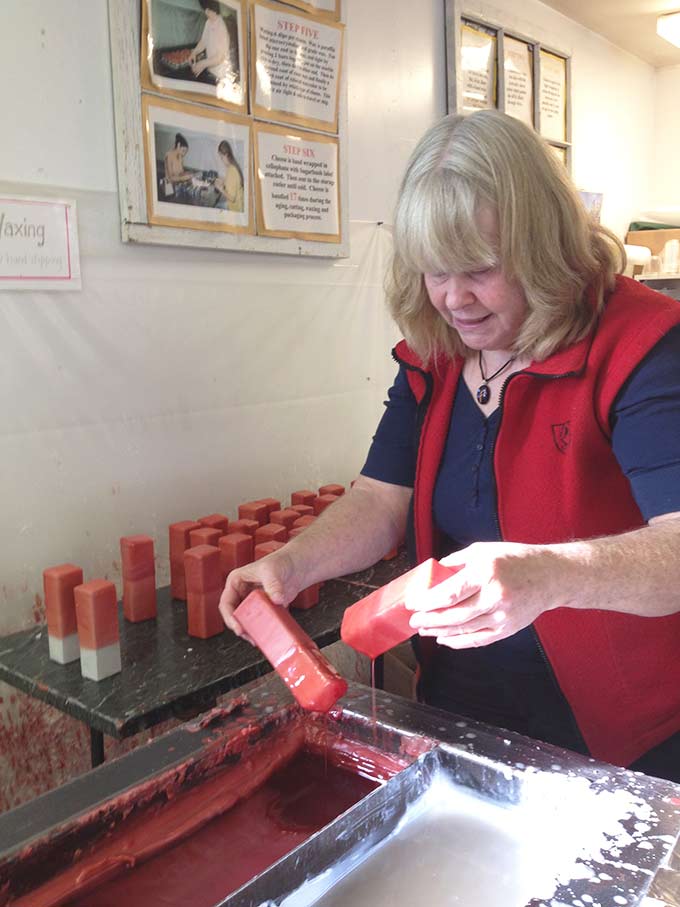 Just behind the sampling area, friendly VT folks meticulously dip Sugarbush Farm cheese in wax. (First it's foil wrapped, then triple dipped.)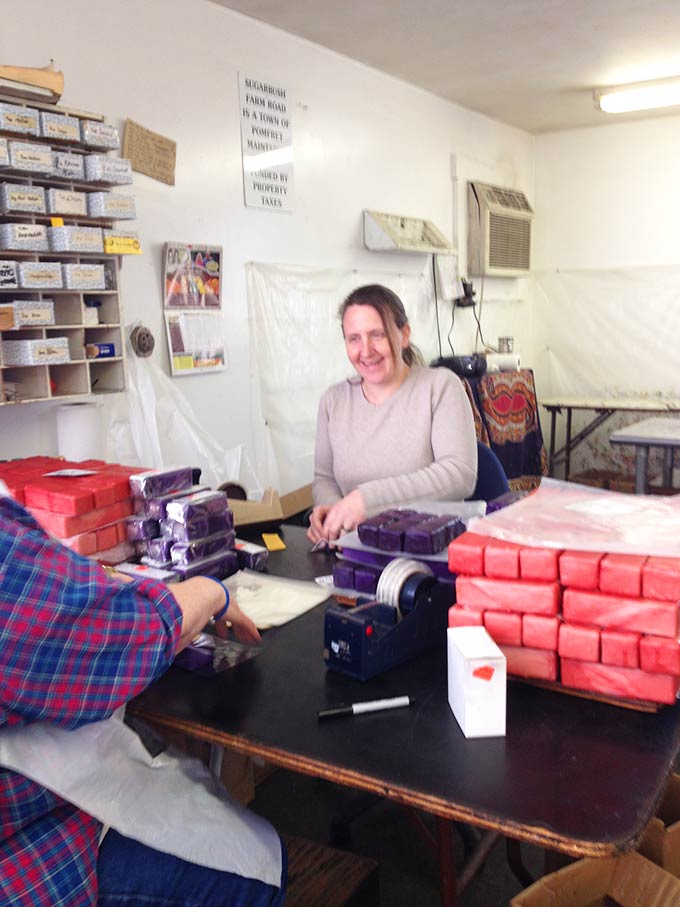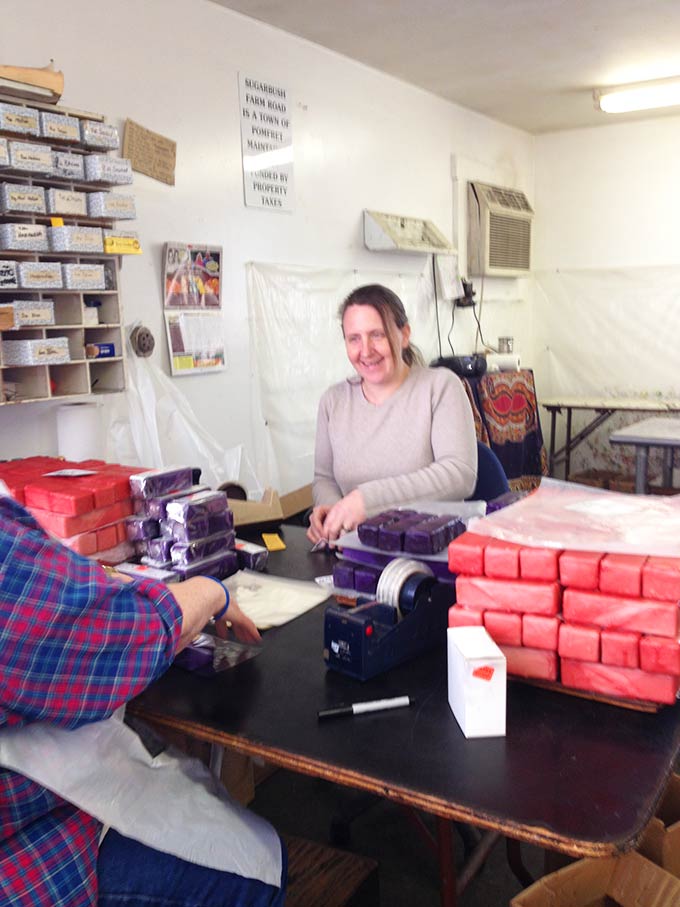 When cool, these nice ladies label and wrap it in plastic.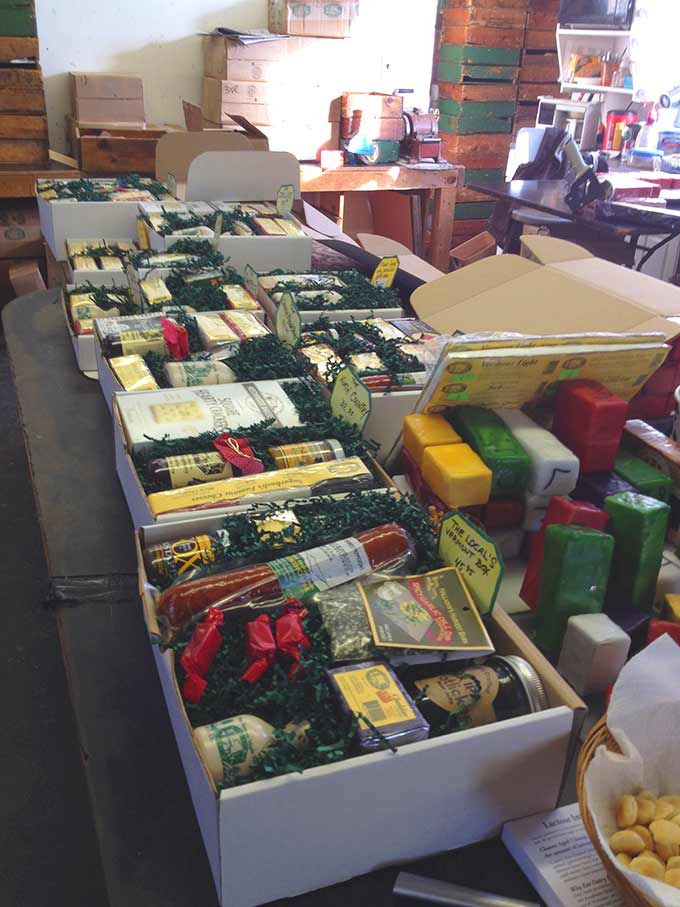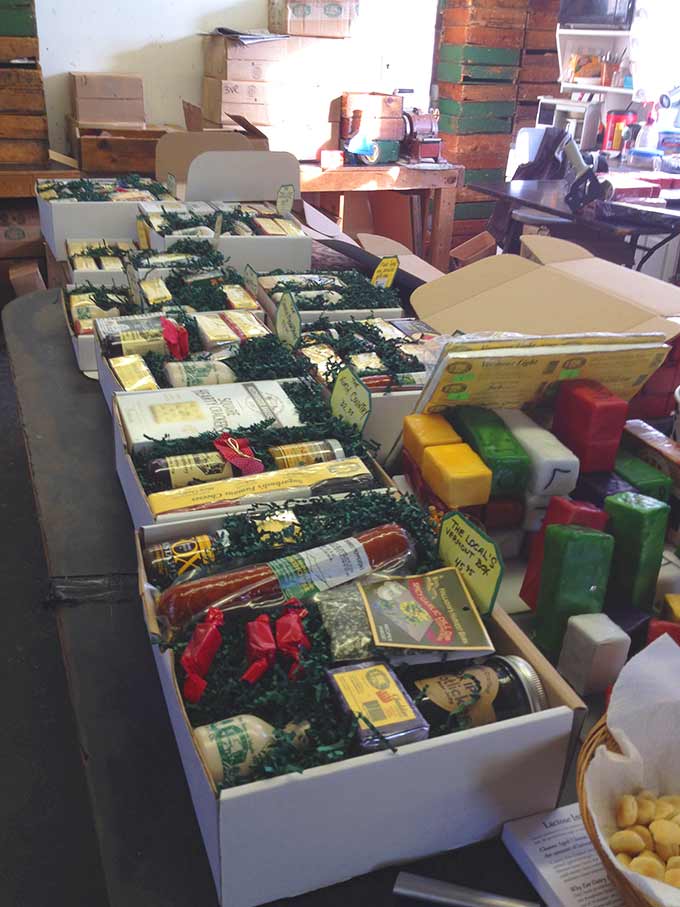 You can see gift box samples here, many selections to choose from.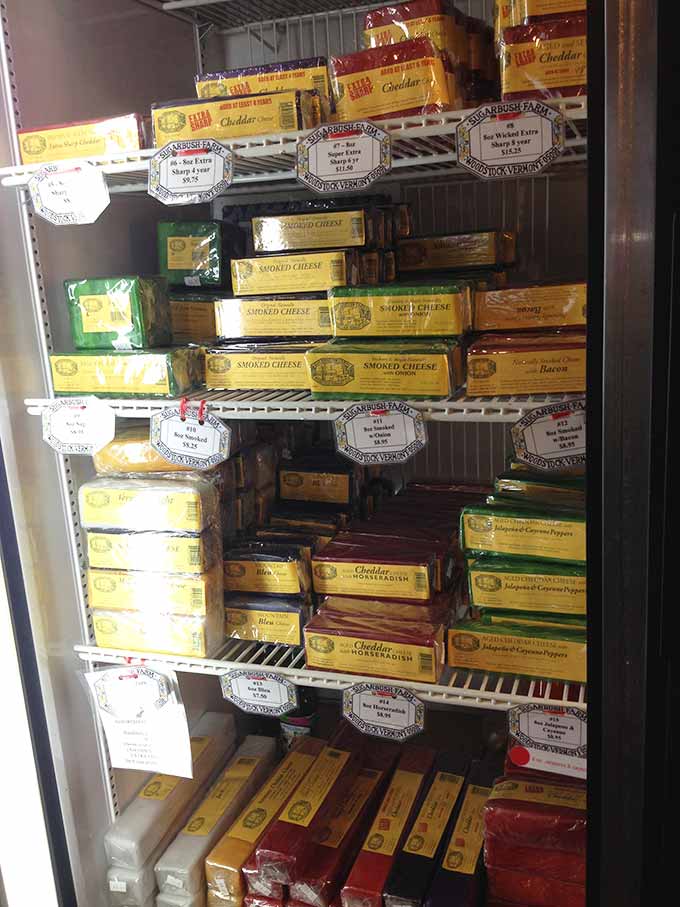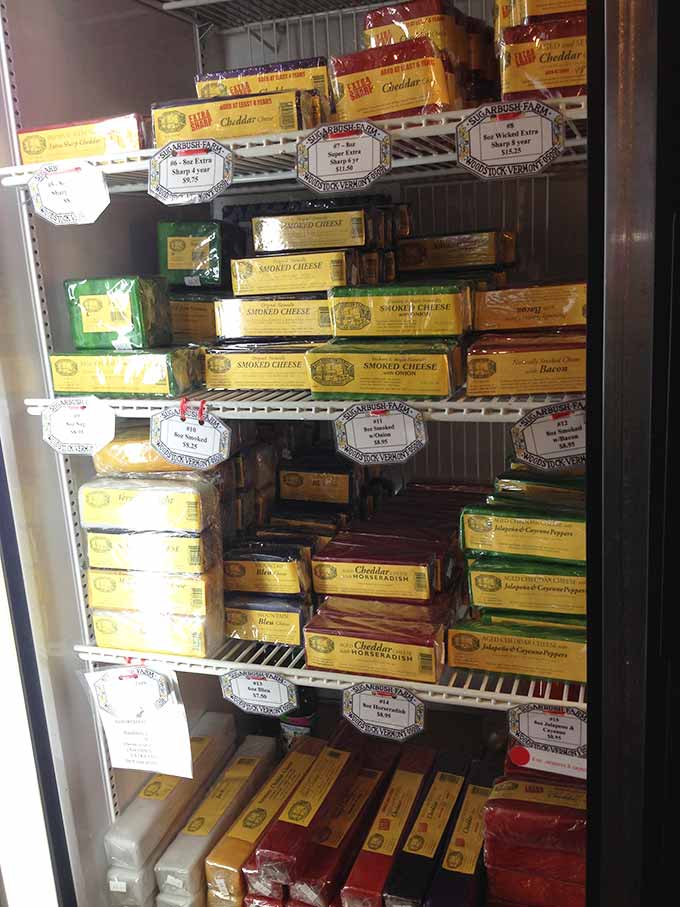 We walked through a little hallway to another sampling area and the store with several refrigerated cheese cases. We bought some extra sharp cheddar. And the boys all seemed to think we needed the Bacon Cheddar, so we got some of that too. (Bacon on the brain: morning, noon and night.)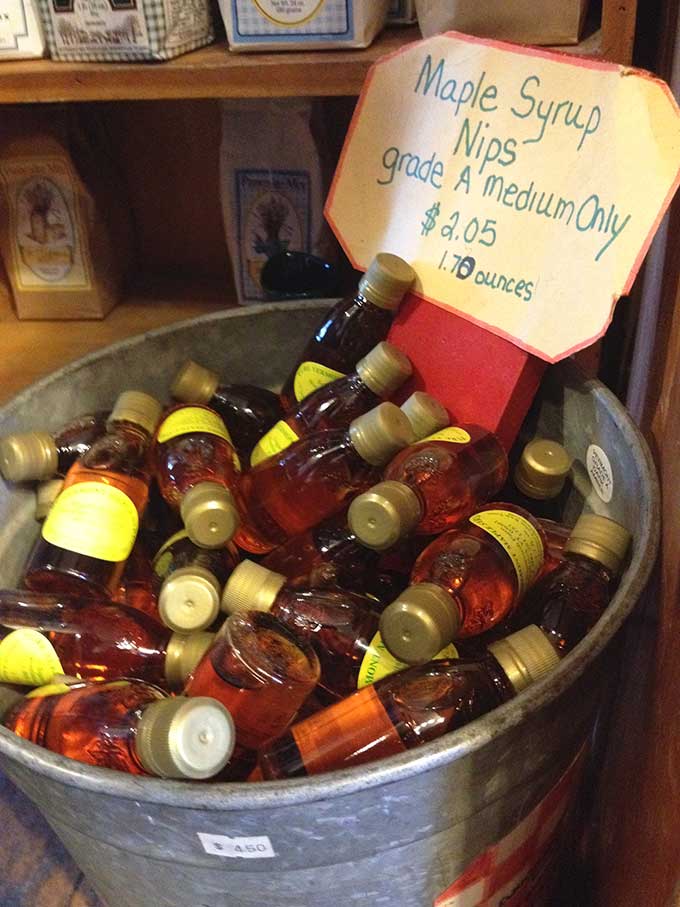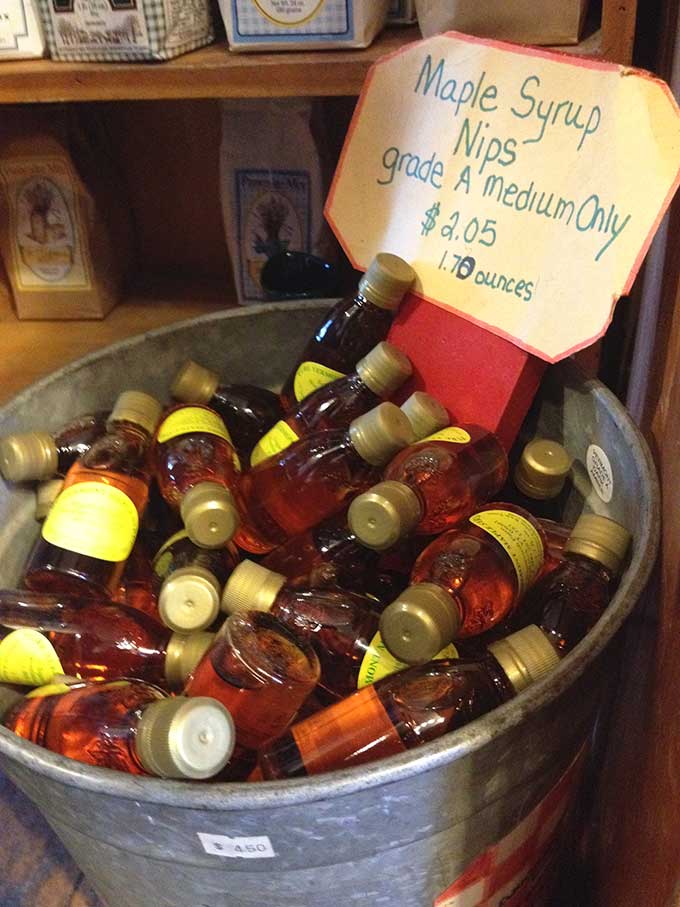 They were also very interested in Maple Syrup "Nips."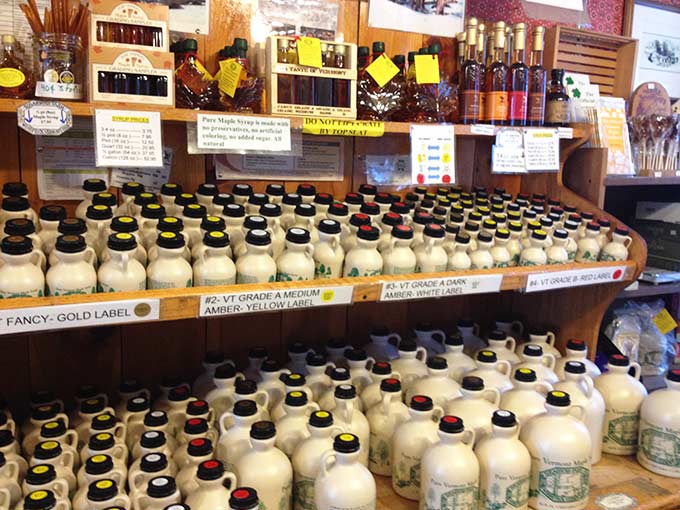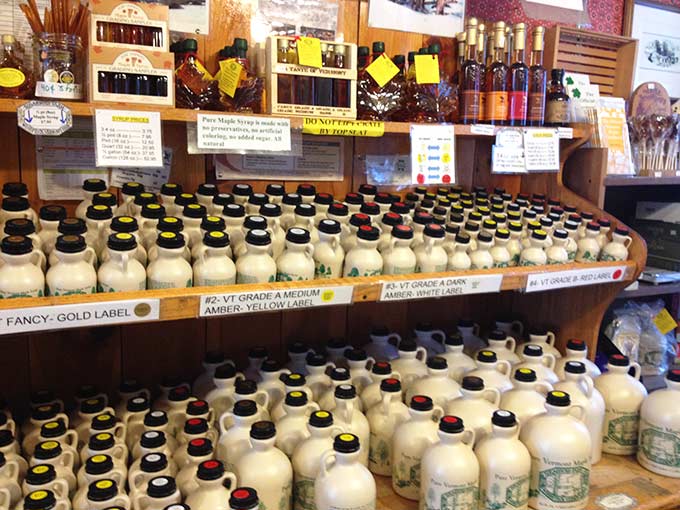 There was an abundance of maple syrup choices!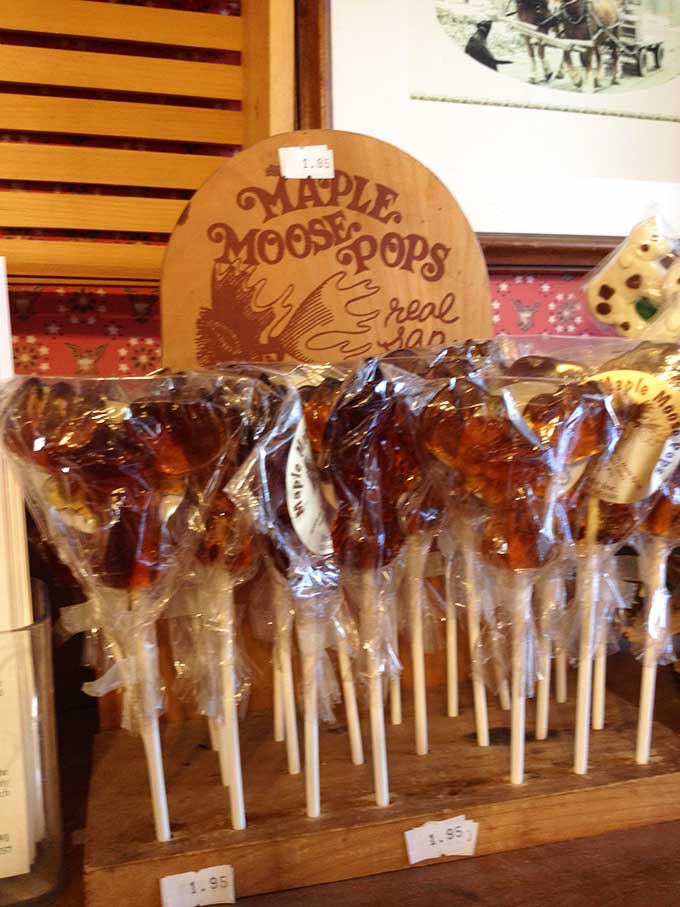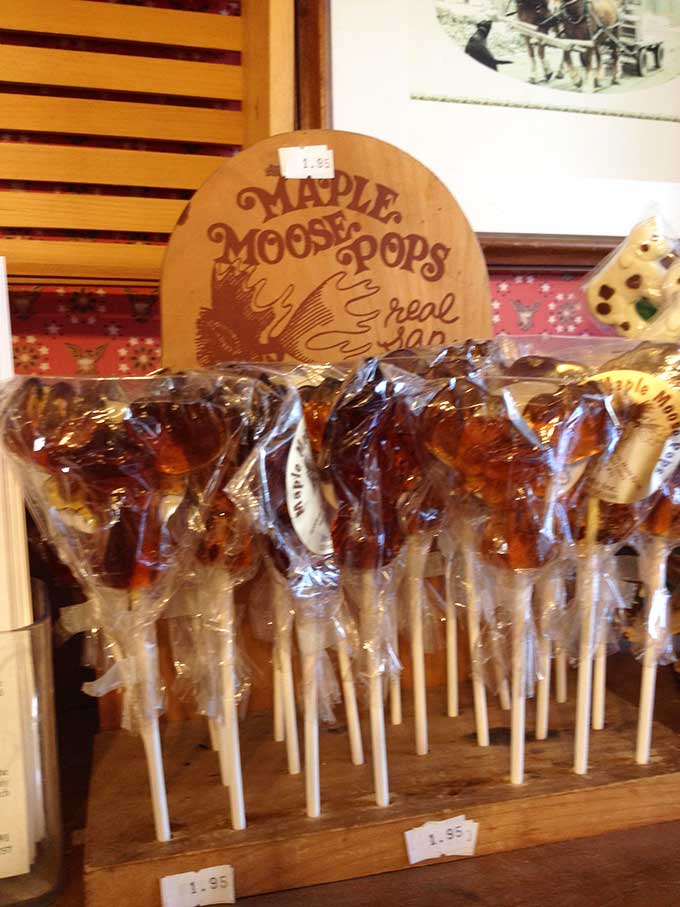 Also pure maple syrup Moose Pops.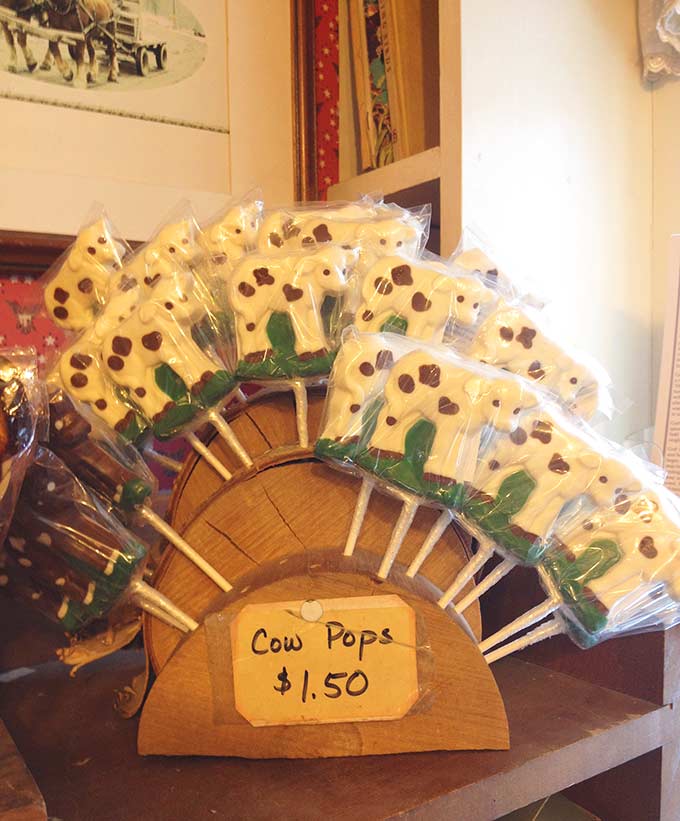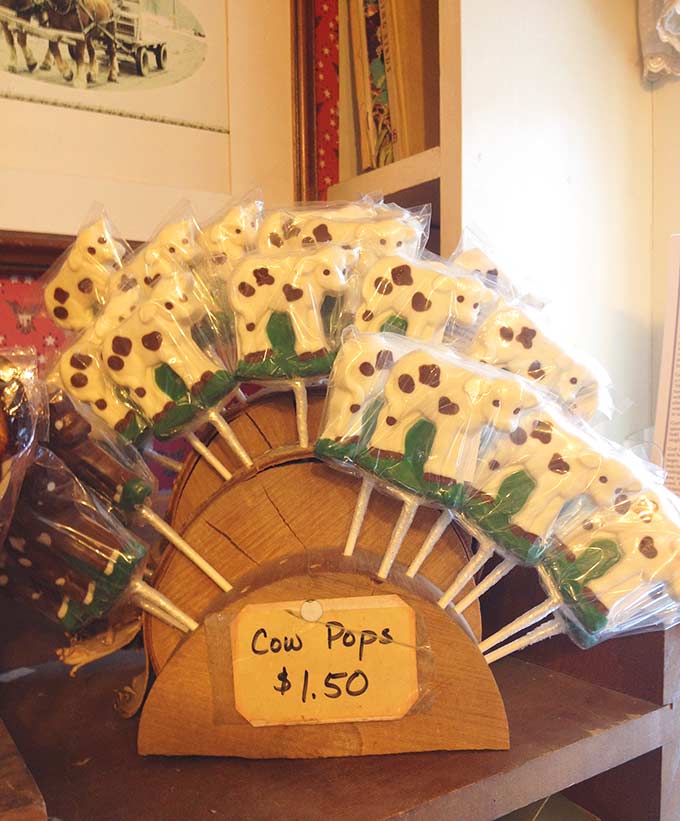 And very cute VT cow pops too!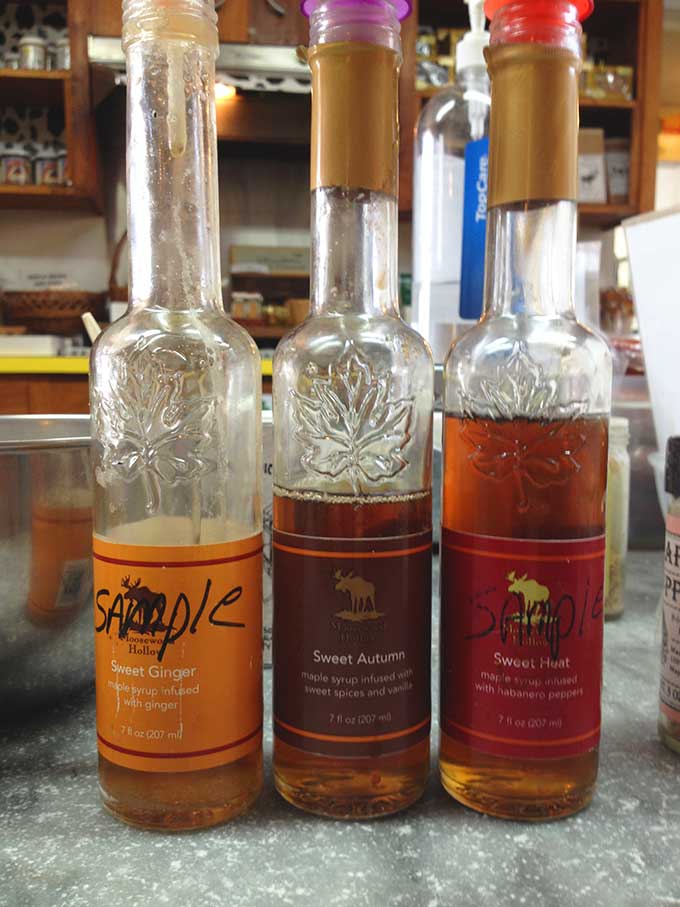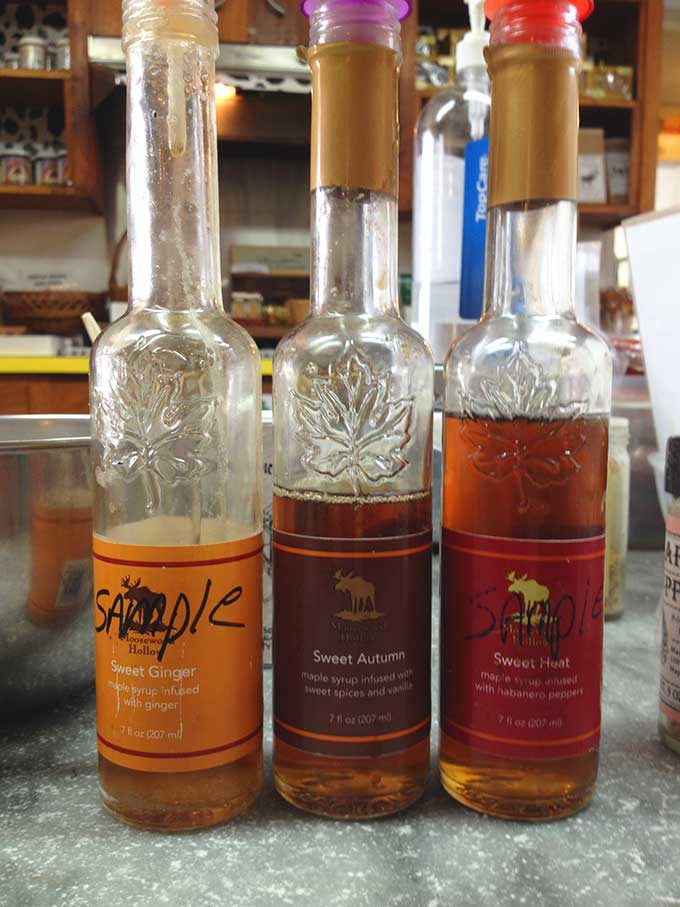 There was more sampling!  The boys all liked the habenero peppers maple syrup. I'm still partial to vanilla bean maple syrup myself. (Check out my DIY Vanilla Bean Maple Syrup here.)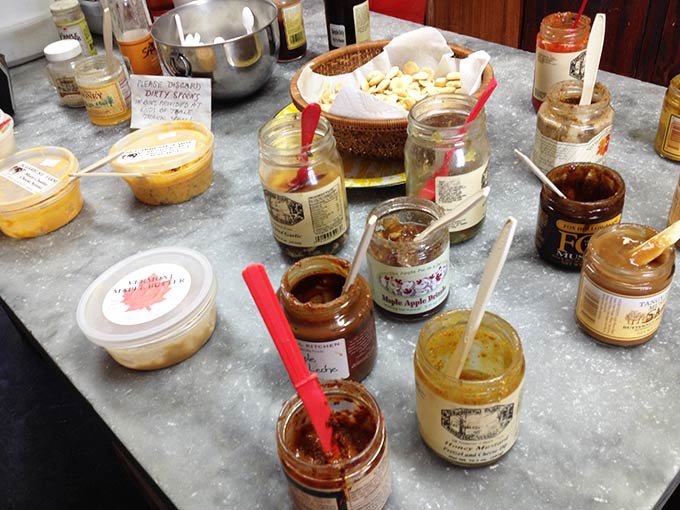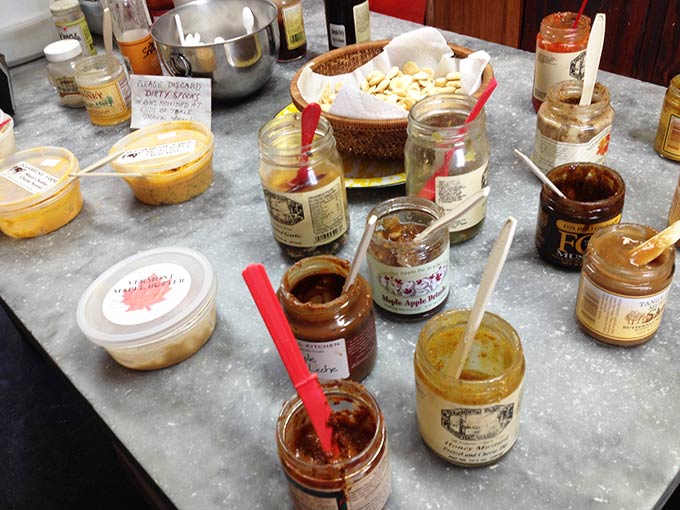 And more sampling: jams, jellies and specialty sauces.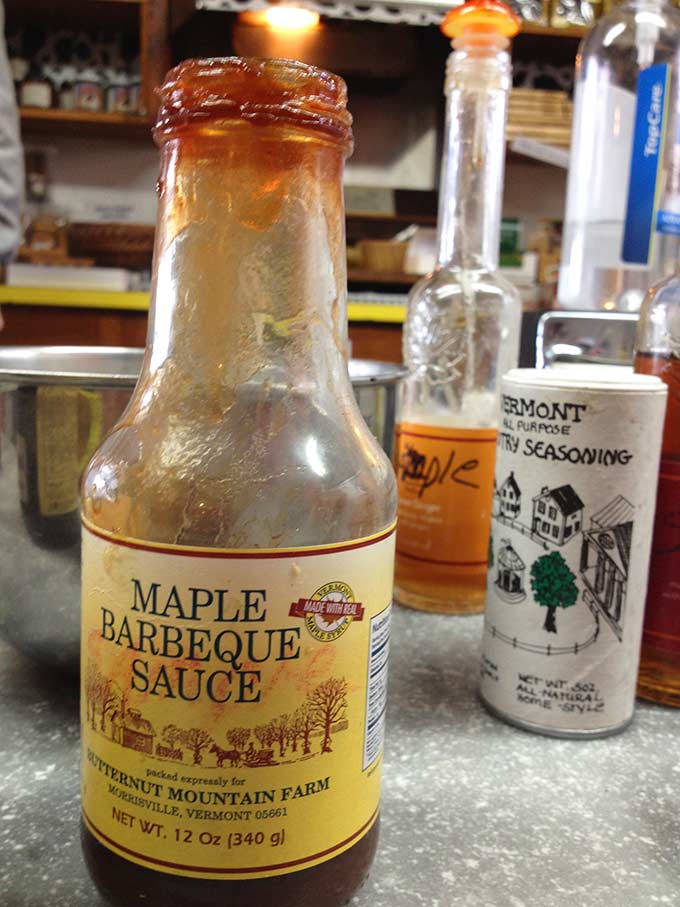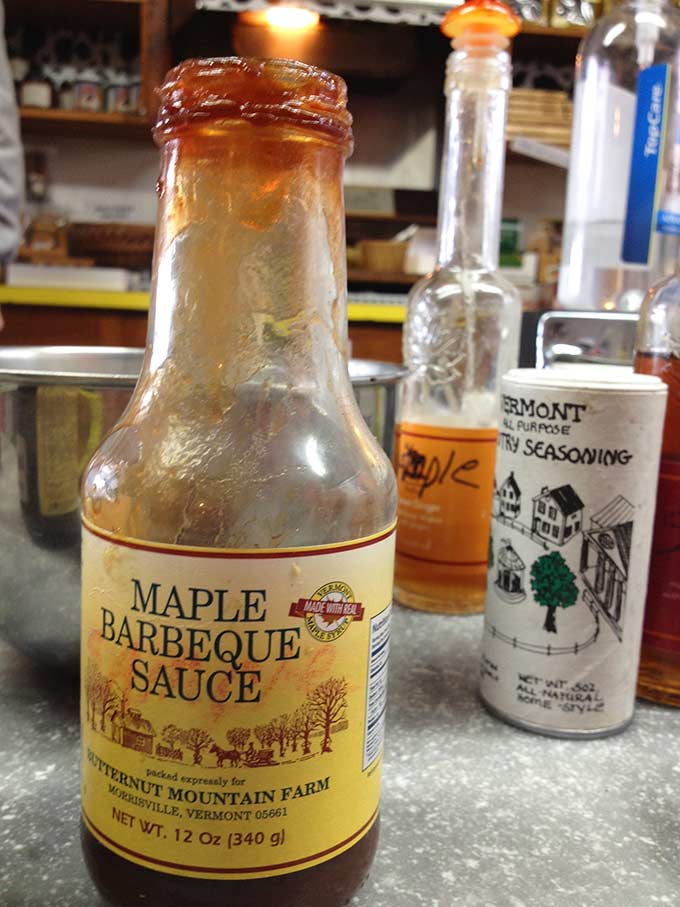 This sauce was excellent. Imagine a rack of Maple Barbeque ribs!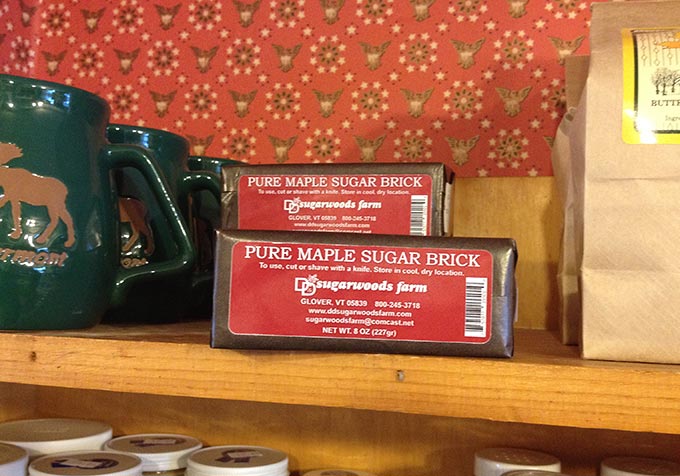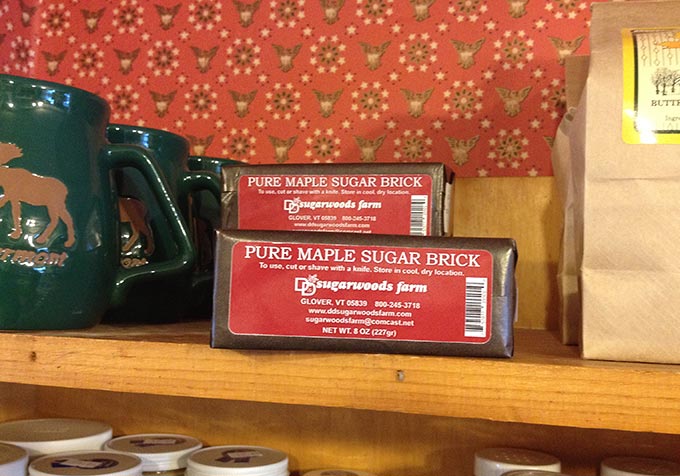 I'd never seen a pure maple sugar brick before. For coffee or tea? (How 'bout just knaw the brick.)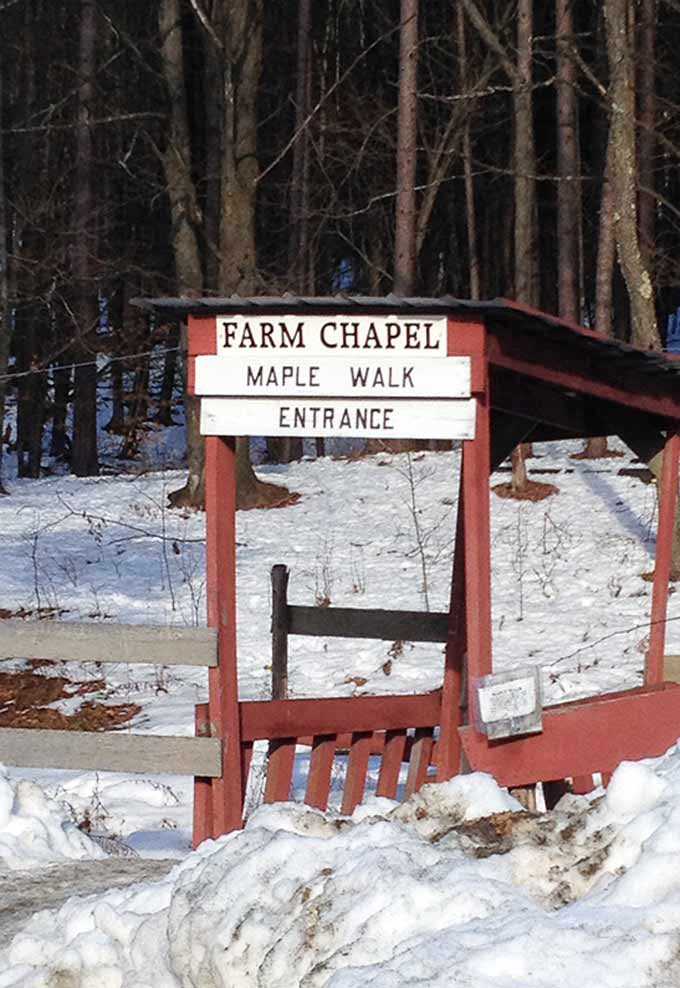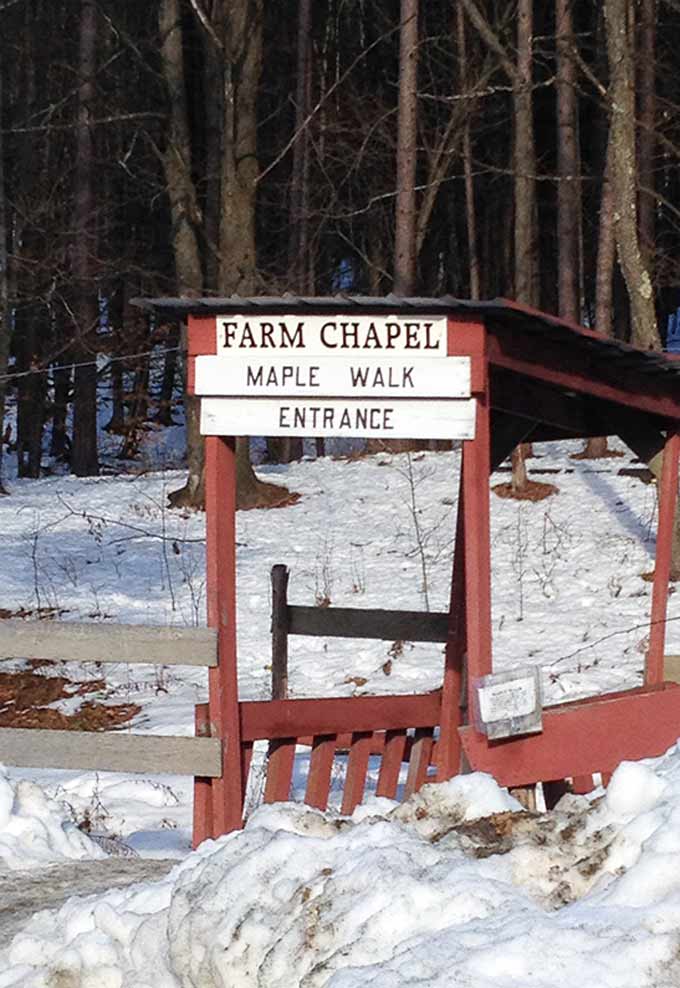 It was finally time to head for the hills and home. We spied this little Maple Walk entrance to a Farm Chapel on our way out.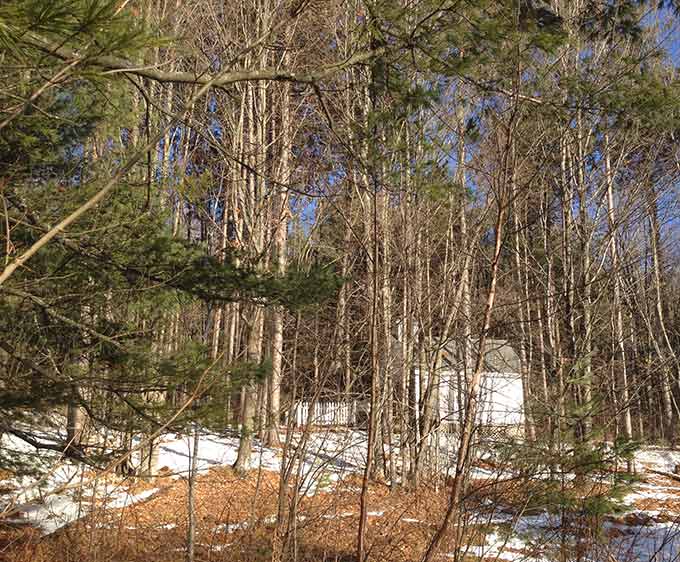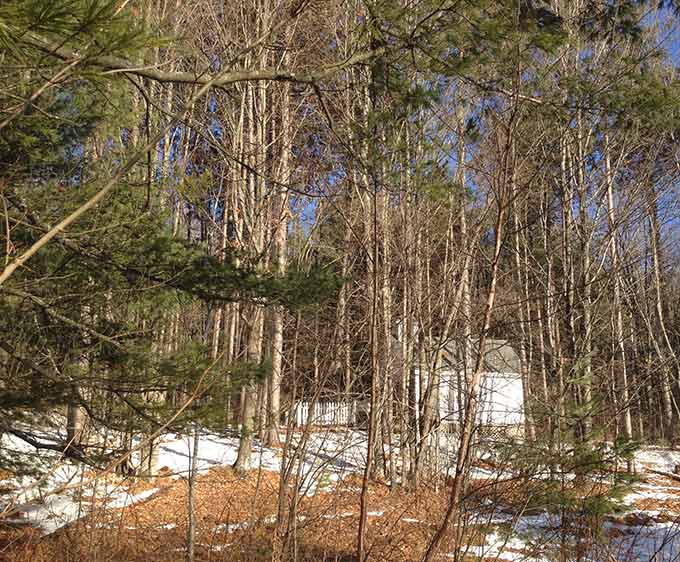 The picturesque white Farm Chapel was nearly hidden in a small clearing in the woods.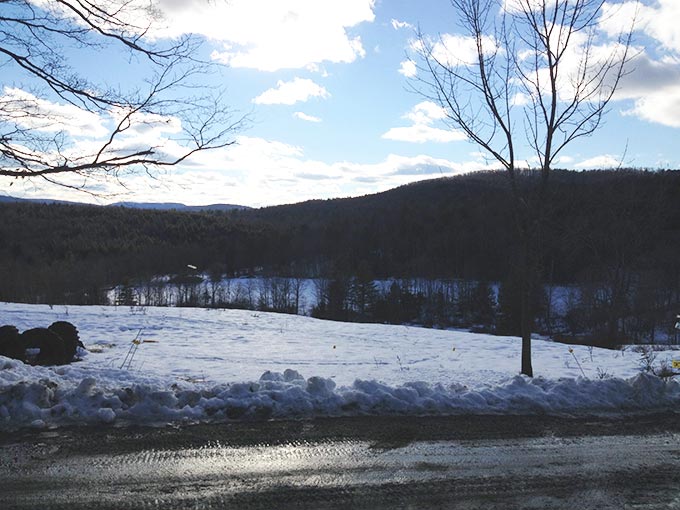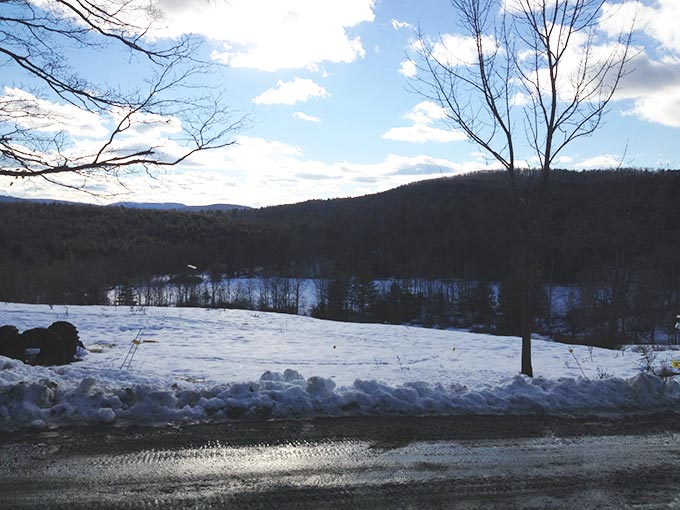 What a great visit to Sugarbush Farm in Woodstock. Our view on the way out. The whole experience was a good one, made so by the friendly, welcoming employees and sampling of the wonderful products. We'll be sure  to visit again. (And soon.) Check out the  Sugarbush Farm website.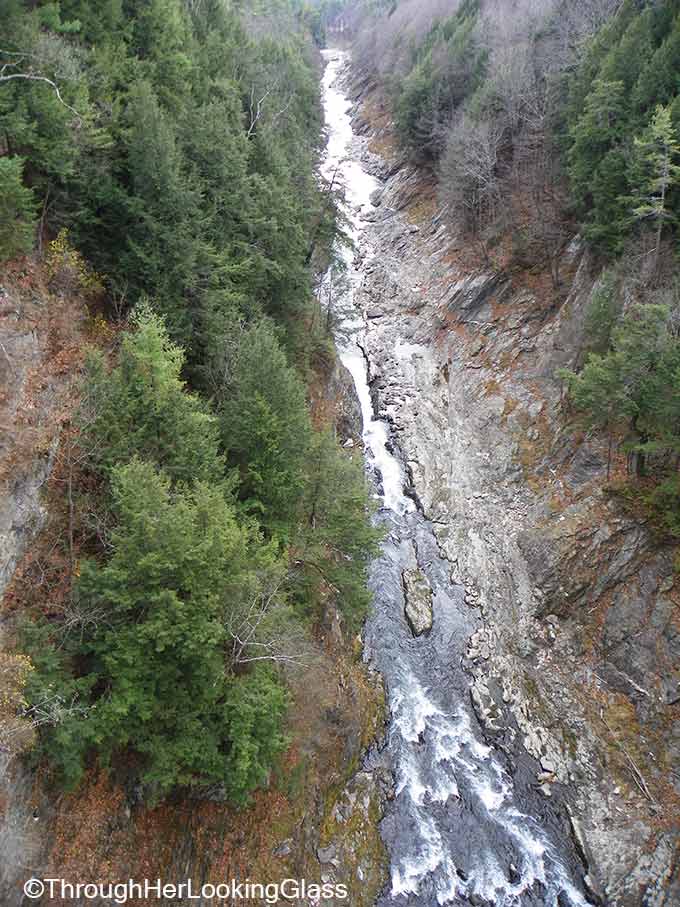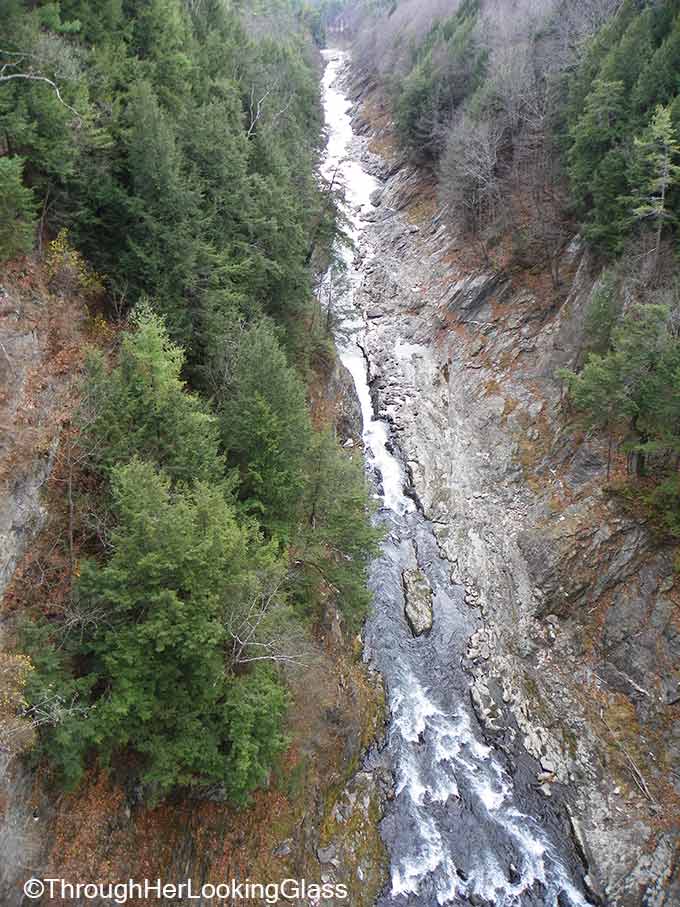 We stopped at beautiful Quechee Gorge on our way home.
Thanks for coming along on the field trip and hope you'll have opportunity to visit Vermont and Sugarbush Farm one day. Have a great weekend!