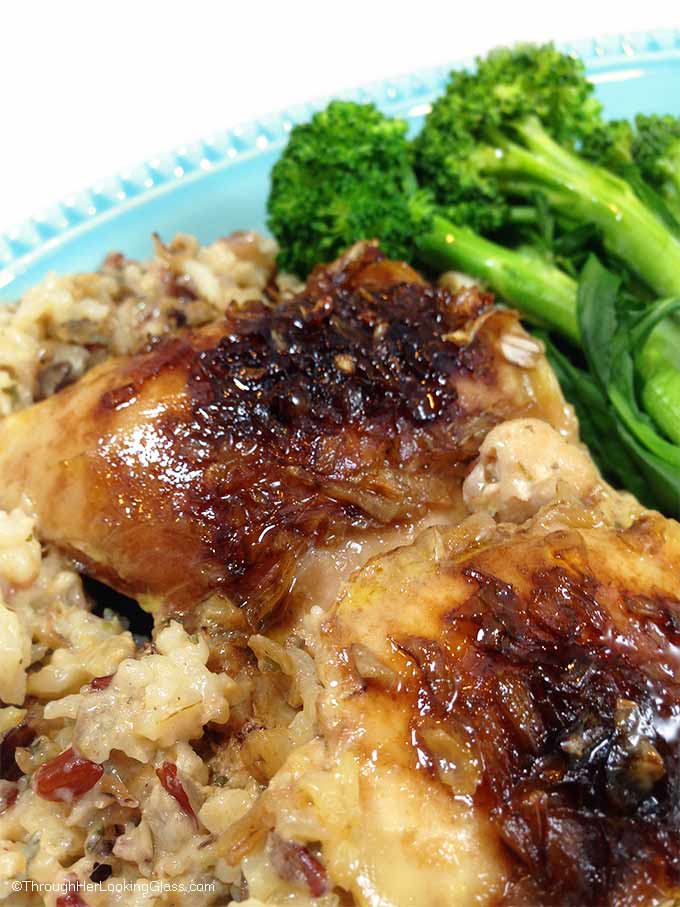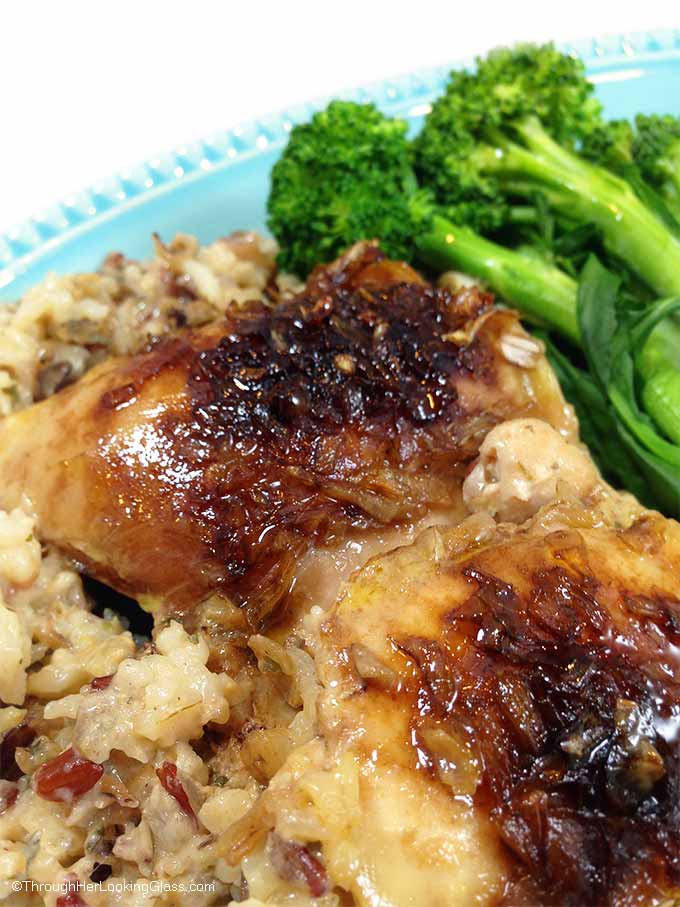 It's no secret, I posted a lot of sweets recipes during the holidays. It's hard to resist posting those fun recipes because I'm a baker at heart. Love baking for friends, family and neighbors. But, man (and woman) cannot live by treats (or bread) alone. So let's talk a great main dish dinner recipe today to kick off the New Year: Easy Chicken Thigh & Wild Rice Bake.
It's not like I've been holding out on you with this recipe, but we probably make it at least every other week all school year long. I mostly make things from scratch around here. However. I'm a mama of four boys. Busy like you. And last year I had one child each in pre-school, elementary, middle school and high school. So I'm going four different directions on any given day. And even if Jon and I divide and conquer, which we often do, we're both still going two different ways. Sometimes we need a fast and easy dinner slow cooking in the oven while we're running around. A dinner that everyone loves. That feeds a crowd. That's protein packed. That'll feed an extra friend or two at the dinner table as needed. This recipe has a few short cuts so it only takes five minutes to make. The shortcuts are condensed soup and a packet of dry onion soup mix. Yep, and just five minutes to make. Jon bakes this easy dinner for our family as often as I do. We don't even need a recipe anymore.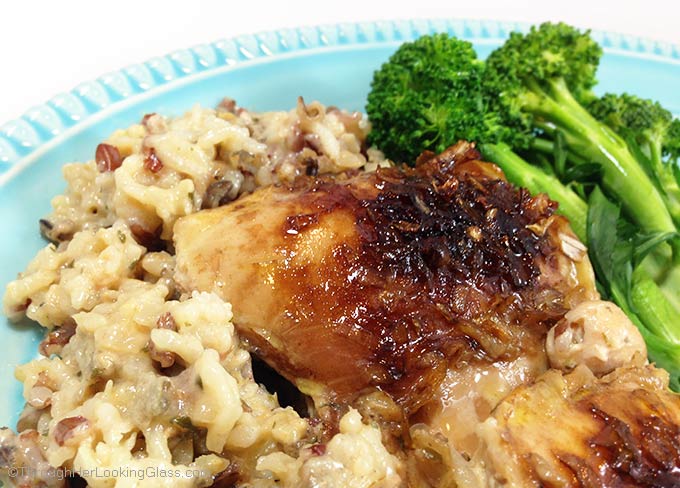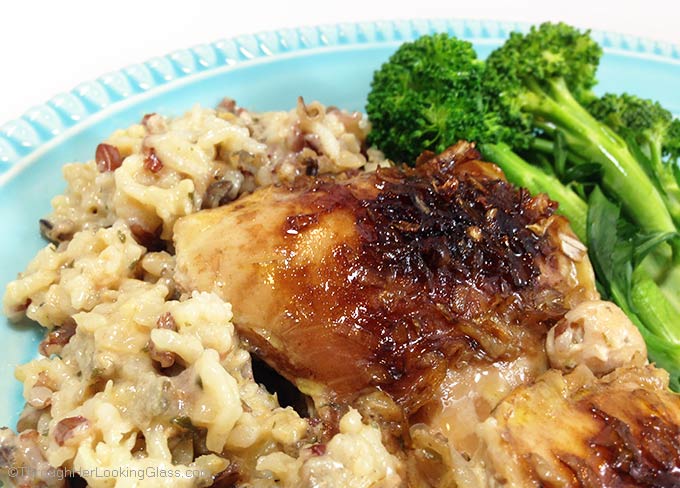 Easy Chicken Thigh & Wild Rice Bake cooks in the oven for a little over two hours unattended. Sometimes I use bone-in chicken thighs because it makes for a more tender and flavorful, fall-apart chicken. Other times I use boneless thighs because they're on sale or what I have on hand. You can use chicken breasts for this recipe too. But I find bone-in chicken thighs are portion-control friendly and more tender and juicy for this dish.
This Easy Chicken Thigh & Wild Rice Bake works great on weeknights, weekends, even for company. Also the perfect meal to bring to a family with a new baby or recuperating patient. It's fast to make two at the same time: one to eat and one to bring. Add a salad and you're  done!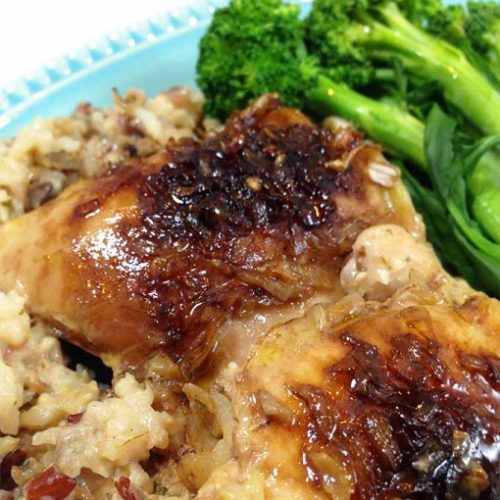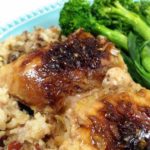 Print Recipe
Easy Chicken Thigh & Wild Rice Bake
Ingredients
1

can cream of chicken soup

1

can cream of mushroom soup

1 1/2

cups

wild rice mix

uncooked

1

cup

water

1

tablespoon

dried parsley flakes

1

tablespoon

dried instant minced onion

1

teaspoon

celery flakes

dried

4

pounds

skinless

bone-in or boneless chicken thighs

1

envelope onion soup mix
Instructions
In a mixing bowl, stir together creamed soups, uncooked wild rice mix, water and herbs. (not the onion soup mix)

Place rice mixture in bottom of greased 9 X 13" baking dish.

Place chicken thighs on top of rice mixture.

Sprinkle chicken evenly with 1 envelope onion soup mix.

Cover tightly with foil and bake at 300° for 2 hours.

Remove foil and turn oven up to 350° and cook for 15 more minutes to crisp chicken.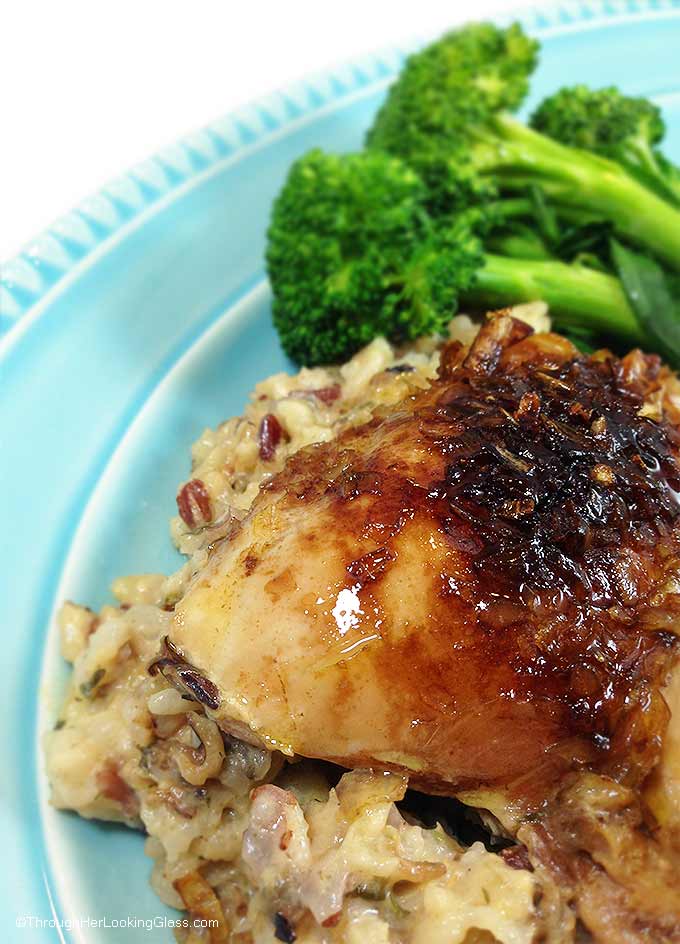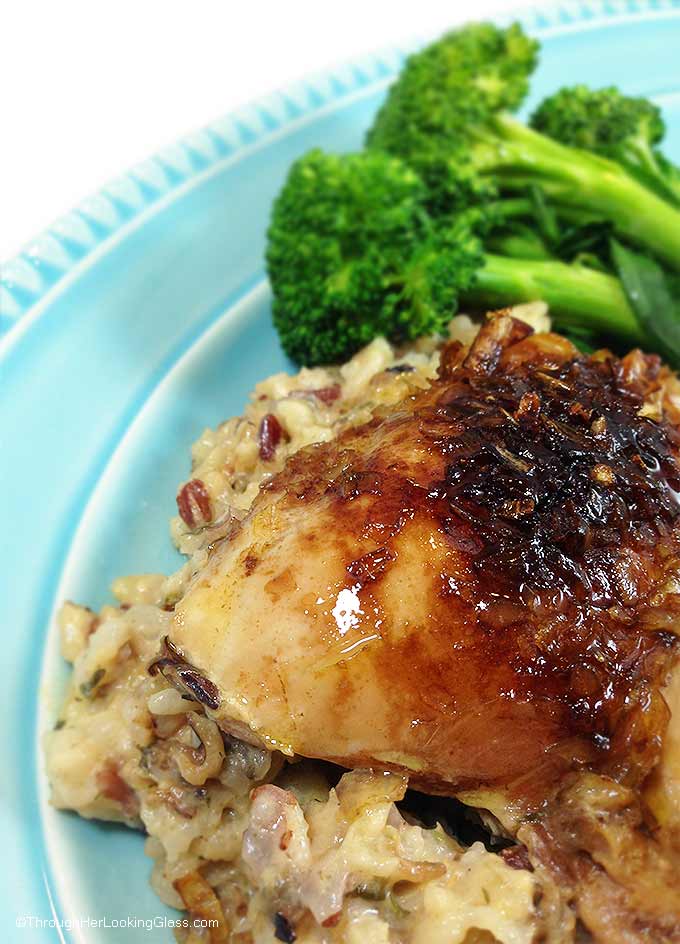 Easy Chicken Thigh & Wild Rice Bake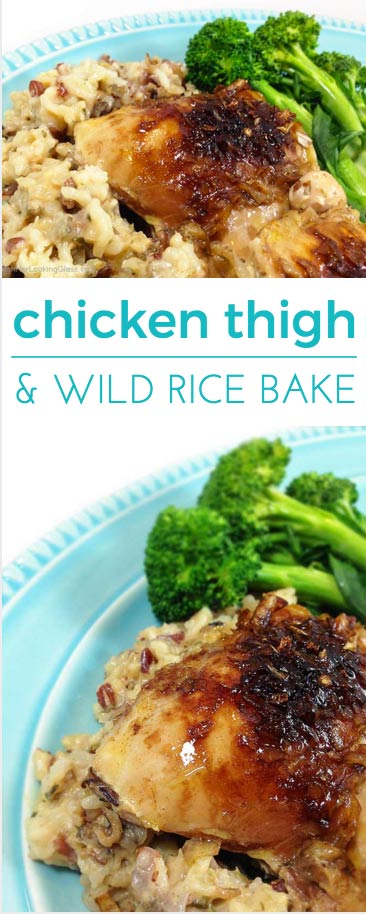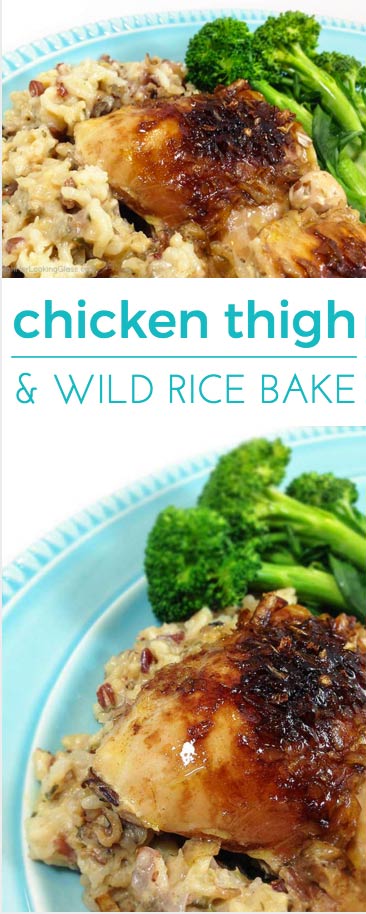 You may also like: Garlic Chicken Thighs