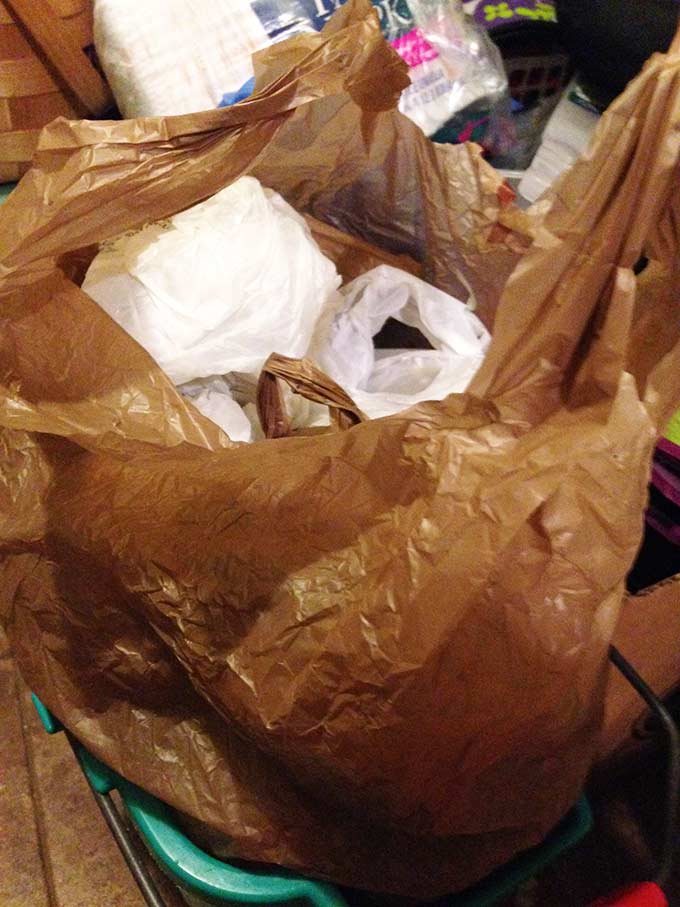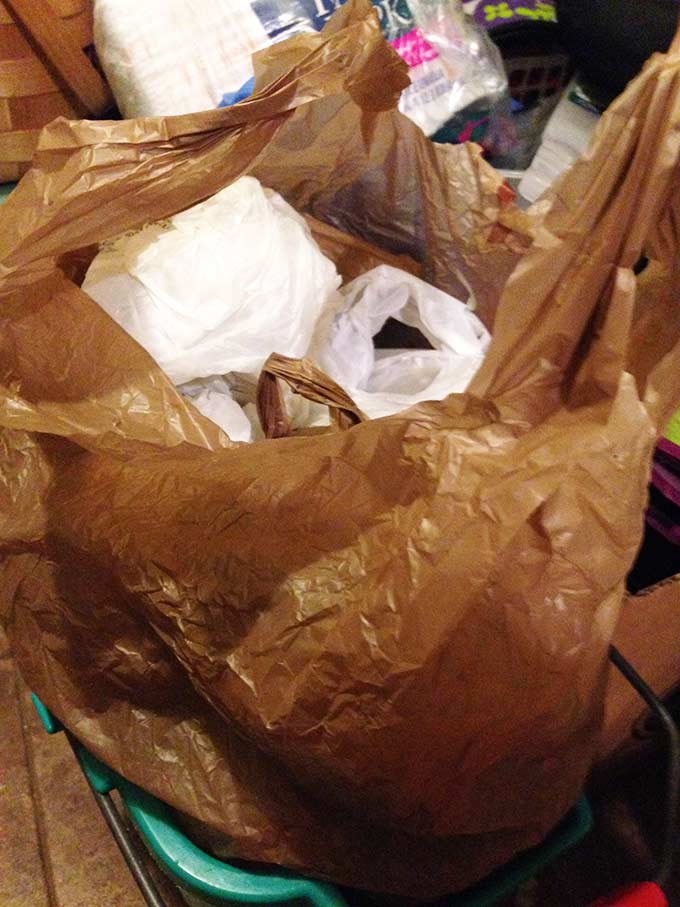 Wasn't sure what to name this post, so I wrote it, then came back and titled it. Permission. I think it fits, but we'll see what you think. So here's what's on my mind today. Lots of people out there are still working through their resolution lists for 2016. Others are choosing a "word theme" for the year. Like Dream. Or Simplify. Or Believe. I've done both those things in the past: written resolutions or chosen a word/theme for the year. So I'm not dissing resolutions and word themes. They play an important role. Something to shoot for.
But this year I'm going down a different path. Now that I'm in my forties I can do that, right? Come July, I'll turn 44. Ouch. A fellow-forties-friend (that's what I'll call her) and I were recently chatting about how much we used to care about what people thought when we were in our twenties. And then we cared just a little less in our thirties. And now that we're in our full-blown forties, we could really care less. Ha. Well, that's not exactly true, but pretty darn close.
This year, I'm not only giving myself Permission to not do certain things, I'm also giving myself Permission to not feel guilty about not doing them. Let me explain.
In case you didn't know, women are funny. At least this one is. And if you're a man, you might not get this. But women are funny in that they often feel pressured to do things. Even to do them in a particular way. Especially if we've done them that way in the past. Ritual. We cling tightly to tradition and memories. That "we've always done it this way" mentality.
So the following is silly but true. When I was in my twenties and newly married, I had a little cardboard box in my microscopic, organized pantry labeled "grocery bags." After shopping trips I'd neatly fold the bags lengthwise into strips, then flip-flop fold them into neat little self-contained triangles. Put them in the labeled box. Yup, I did that. Whenever I needed a plastic bag I'd grab a triangle and it was great, so convenient. Saved space. So nice and neat for picnics, etc.
Well one day a fairly blunt visiting friend spied my triangle bags in the pantry and gravely announced: "You, (dramatic pause) have way too much time on your hands."
Humph.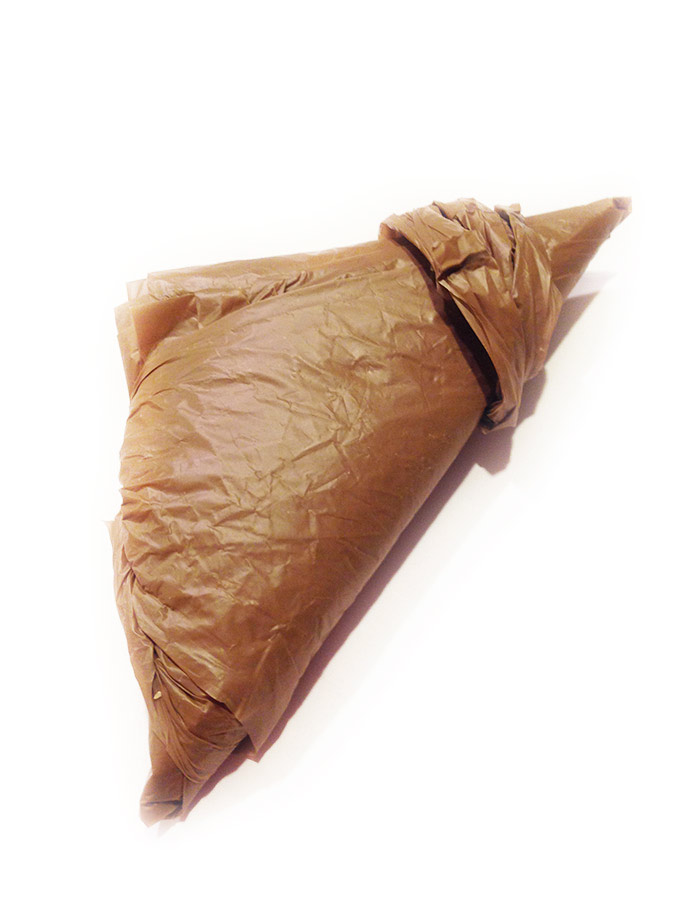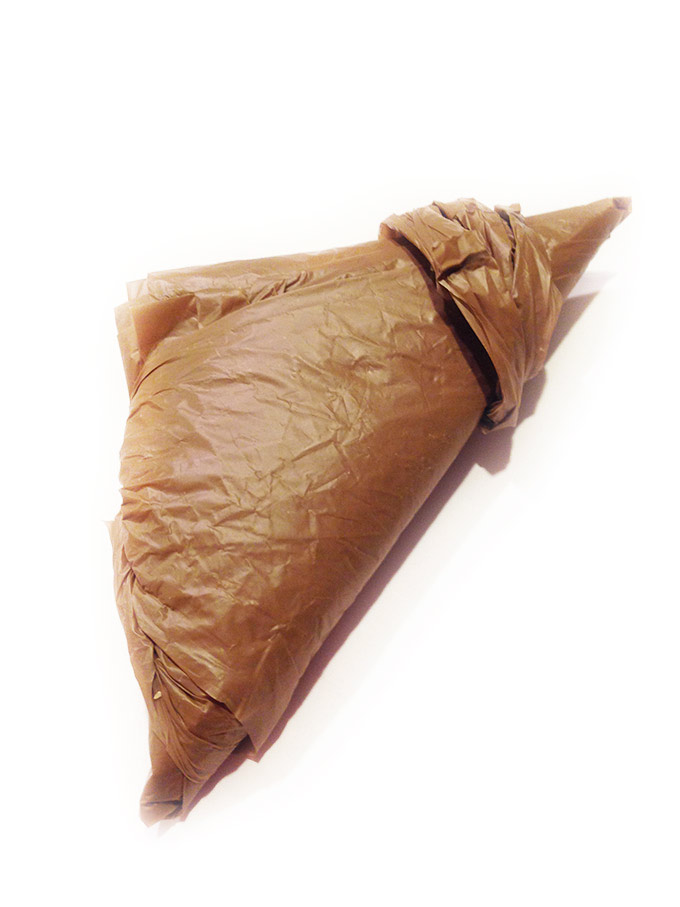 Trust me, it didn't sit well with me at the time. But in hindsight, she was right. Truth is, we're all in different seasons of life, and she was obviously in a season devoid of time to fold grocery bags into little triangles. And twenty years later, so am I. Ha. Those seemingly important little things we once poured our precious time and energy into change over time.
Life changes. Seasons change. And this year I'm giving myself Permission to change along with those seasons. Realizing there are things I once did I no longer can in this particular season. And I'm not going to feel guilty about it.
As many of you know, our family's life significantly changed when our sweet little Hudson was born with the unexpected diagnosis of Down syndrome nearly six years ago. The world of constant care-giving has been life changing and even draining at times. But there've been many other changes along the way since those triangle-bag-folding days. Part-time seminary for Jon with a two hour, one-way commute to Charlotte twice a week. (Lasted eight long years while he worked full-time. One baby born during Greek, one during Hebrew. LOL.) Eventually four kids, all boys. Moving back north from the south. Me transitioning from working full-time, to being a SAHM, back to working full-time again. Honestly, in twenty-three years of marriage, one thing has remained constant: change. And I'm still learning how to roll with it. To transition.
I'm learning to release the past, even things and traditions I treasure. Some I really want to do, but physically don't have the time or energy anymore. And then others, I question why I did them in the first place. (Triangle bags.)
Learning as I uncurl my white-knuckled, fingers clutching the past, that open hands can more easily receive beautiful new gifts and blessings. Different ones.
"It would seem that… our desires are not too strong, but too weak. We are half-hearted creatures, fooling about with drink and sex and ambition when infinite joy is offered us, like an ignorant child who wants to go on making mud pies in a slum because he cannot imagine what is meant by the offer of a holiday at the sea. We are far too easily pleased."   -C.S.Lewis
In various seasons of life, I have:
Made homemade bread weekly for my family.
Milled the wheat for that homemade bread. (Yeah, I did that.)
Entertained people in my home. Often. (Very often.)
Made fancy desserts and gourmet meals for events.
Served homemade dinners every night, no matter what.
Sent out Christmas cards.
Taught Kindermusik.
Participated in service projects.
Sewed curtains for my home. Also clothes and costumes for the kids.
Knit socks for each of my boys.
Ran 3 miles, six days a week.
Made all handmade Christmas gifts.
Washed the kitchen floor weekly.
Folded grocery bags into neat, self-contained little triangles. (Sigh.)
It's not that I did all those things in the same season of life. I mention them not to toot my own horn, but to make a point. And while some might call me an over-achiever (thanks Dave), these are things I took great pleasure and joy in doing for my friends, family or myself. Gifts from my hands, my heart. But you know what? I'm not doing any of those things anymore. (That's the point.)
I hope you'll hear me, especially if you're a younger woman. (Younger than me, ha.)
Do the things that YOU have been called to do in the season of life you're in. Nothing more and nothing less.
Don't cave to the pressure of  friends, family, culture, society or even yourself to live differently. Yes, for goodness sake, stop pressuring yourself. Because life seasons change. And you'll change too. Don't let yourself die on the inside. That slow, miserable death, trying to conform to everyone else's expectations. Everyone else's but your own. Trying to make everyone happy isn't humanly possible. I'm not talking about selfishness, self-focus or even narcissism here. I'm talking about striving to live up to another person's expectations of what you should be doing, rather than who you were called and gifted to be.
I remember being a kid. Hearing my dad say often, "You can please some of the people all the time and all the people some of the time, but you can't please all the people all the time."
Truth.
"Hi, my name is Allie. And I'm a people-pleaser."
If you're a recovering people-pleaser like me, and your circles of friends and family continue to grow as they inevitably will, it becomes increasingly impossible to please (let alone stay in touch) with everyone in life.
I'm still learning to be true to who I'm called to be, knowing it won't please everyone. I'm not sure why women in particular struggle so much with this people pleasing. I think it's our innately nurturing nature. But the truth is that one day you might wake up in your forties (like me), not even know who you are anymore. Because you've been so busy nurturing, caregiving and trying to please others. And in that process, you've somehow forgotten the very essence of who you were created to be. You might pass a mirror and wonder who stares back at you with the blank, hollow eyes.
I've heard it said this way. A healthy body of water needs both an inlet and an outlet. Just an inlet, and you've got an unhealthy, stagnant pond. Just an outlet, and you've got a dry, withered riverbed.  Same with people.
Thing is, I'm greedy. I want to be more than just a healthy body of water. I want to be an oasis. With multiple inlets. Multiple outlets. I know I shouldn't be so greedy. (Gotta add that to my non-existent New Year's resolution list.)
Some of you know I worked countless hours behind the scenes on this blog last year, trying to get it up and running. It takes more time than you'd think, and I'm usually up at 5:30 a.m. sharing links in social media groups. This past Tuesday morning I gave myself grace (permission) to sleep in 'til 7. And just before 7, I was pleasantly awakened by Hudson, who had quietly crawled into my bed for a quick snuggle. Hudson has no trouble giving himself grace, trust me. He then beat me down the stairs, found the brownie pan and helped himself to a most generous square. More grace. (Or opportunistic thievery.) Yes, Hudson and most children have no trouble giving themselves grace. But somewhere along the way we grow into adults. Adults who often times have grace for everyone else, but none for ourselves.
So instead of resolutions and inspirational theme words, I'm following Hudson's lead and gifting myself with grace this coming year. No, I didn't host a Christmas party last month. Epiphany came and went, and my Christmas tree still stands. The wreaths are up. The stockings are still hung by the chimney with care. The Christmas cards that were never ordered were never sent. The thank you notes aren't even written. (Yet!)
In this particular season of life, I'm thankful to breathe in and out. Inhale Exhale. To release those things I'm either no longer called to do or unable to do with joy in my heart. With a calmer spirit and fewer expectations for myself, I'm better equipped to carry out the tasks that I truly am called to do in this season.
Meanwhile, my haphazard pantry is stuffed to the gills with crumpled plastic grocery bags. Not a triangle in sight.
And I'm ok with that.
Thoughts?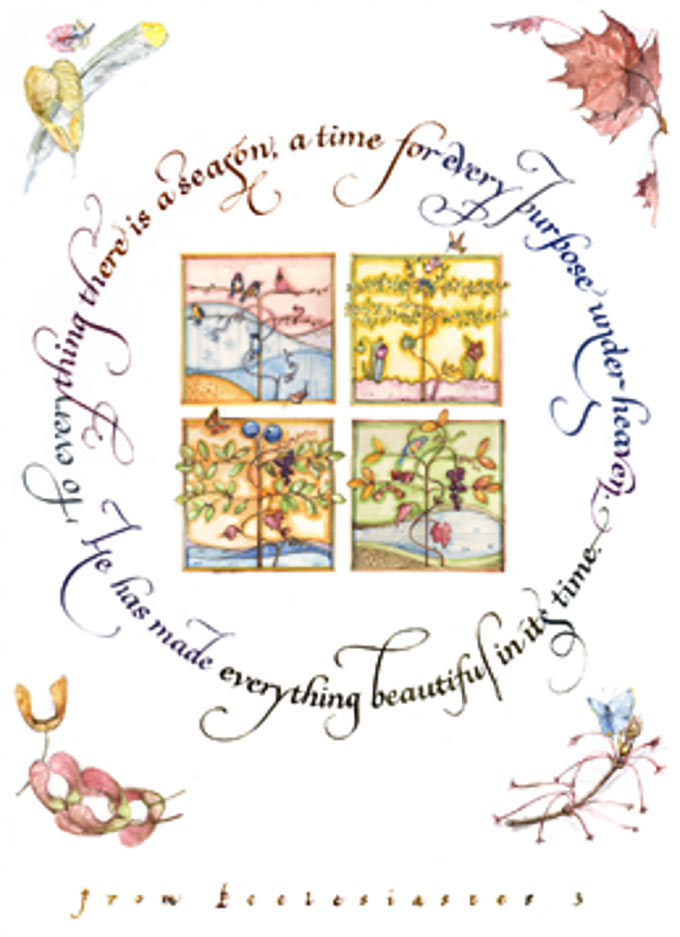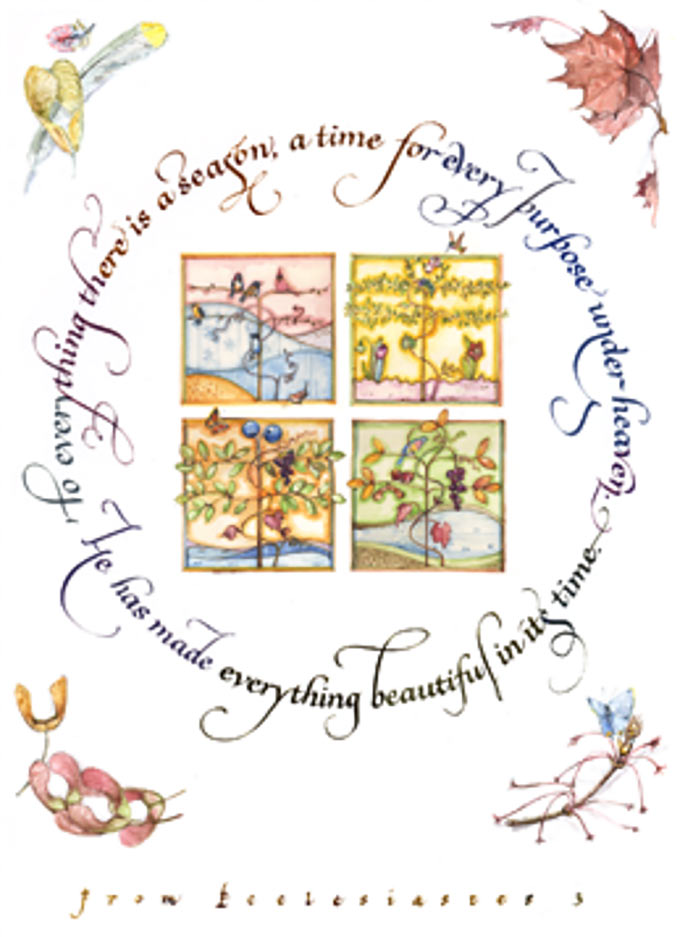 You may also like: Key Women