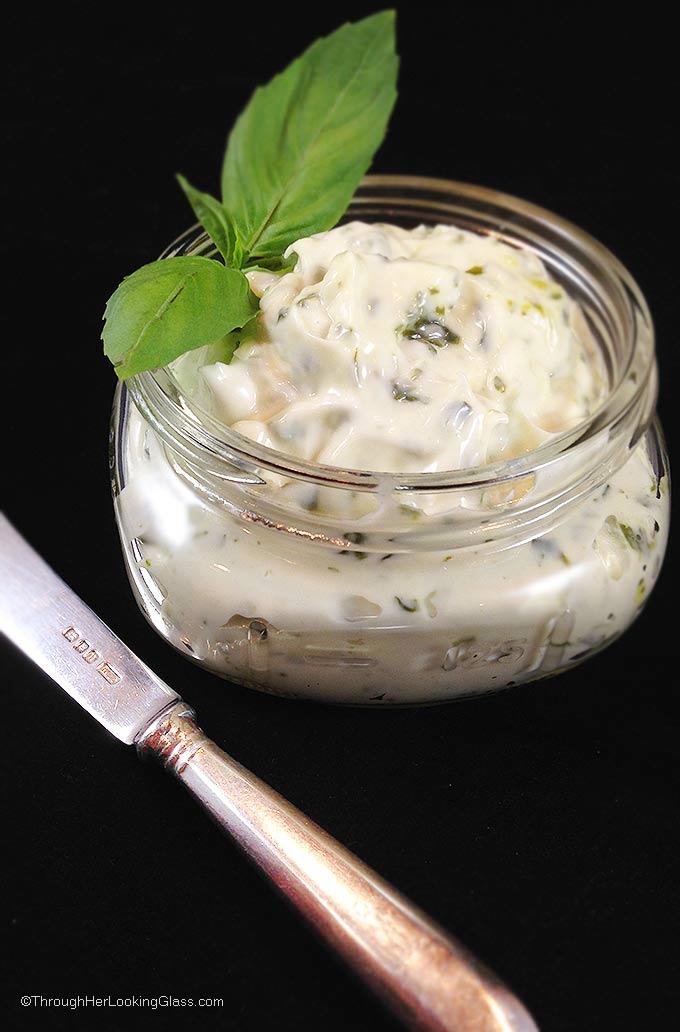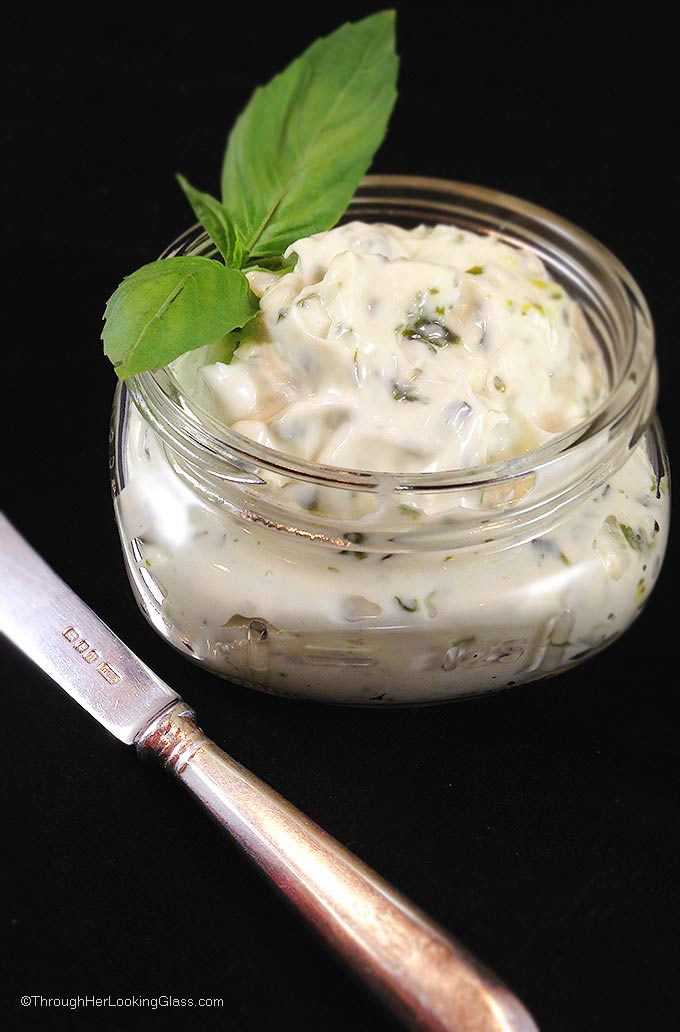 Hi friends, I've got a delicious spread today for all your BLT, deli and sub sandwiches: Basil Pesto Mayonnaise. An easy way to jazz up lunch, inspired by a gourmet BLT sandwich at Stonewall Kitchen in York, ME.
A few months ago I went on a wonderful field trip to Stonewall Kitchen . It's only an hour's drive and what a treat! If you follow along here on the weekends, you know my brother had a pretty serious accident early last fall and was in a wheel chair for months. Our trip to Stonewall Kitchen was his first big outing with us after the accident. (He finally graduated to crutches at Christmas, yay.) These pictures of Stonewall Kitchen are from that fun field trip. There are nine Stonewall Kitchen locations in all, but the main company store is located in York, ME and that's where we went. (FYI, a reader kindly shared there's a Stonewall Kitchen outlet in Rochester, NH. So take note! I sure did.)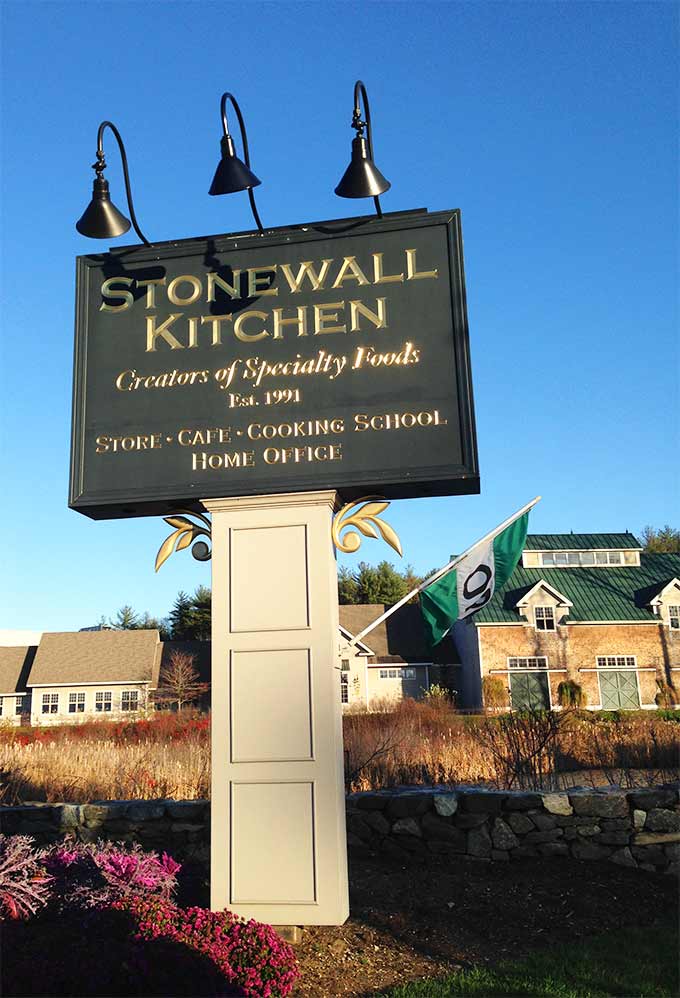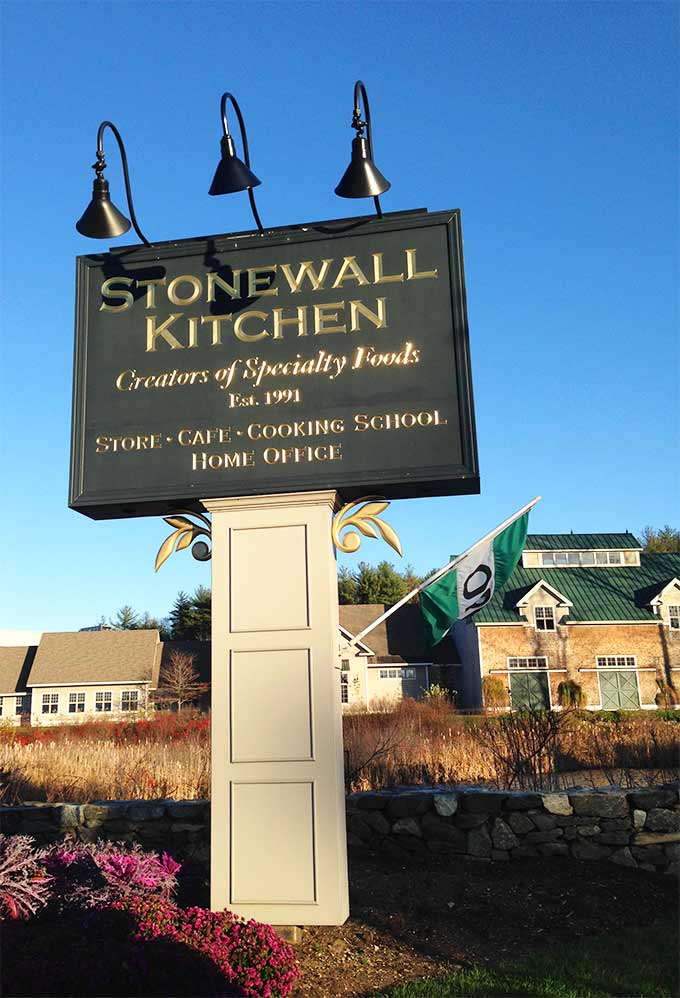 Here's the view driving in. On the left is the cooking school, and on the right is the store/cafe. Stonewall Kitchen is a great destination. So add it to your New England bucket list, especially if you're a foodie!
We did a little shopping in the store. (Love!)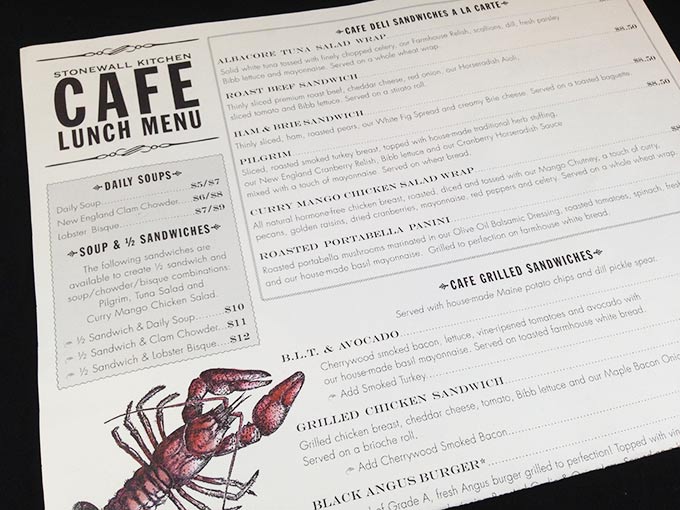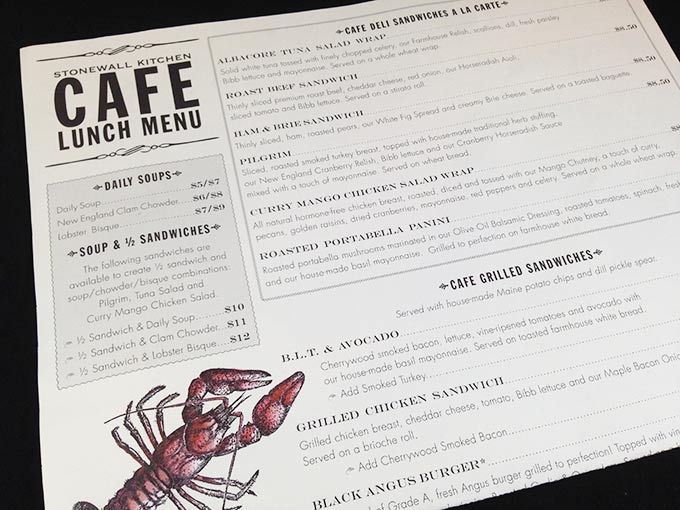 And then it was (finally!) time for lunch in the cafe. Gotta love a great menu!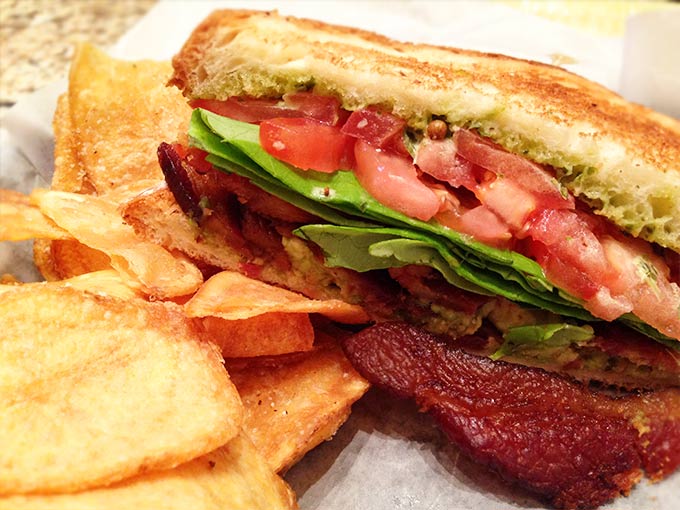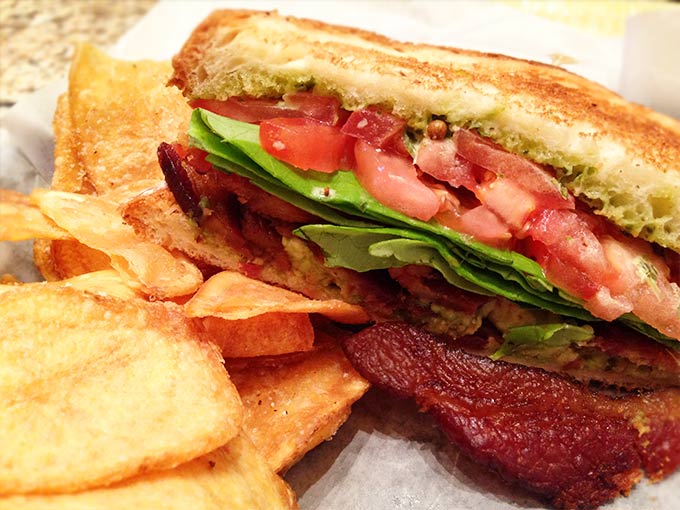 My sister-in-law Sheryl and I both chose the BLT & Avocado Grilled Sandwich: cherrywood smoked bacon, lettuce, vine-ripened tomatoes and avocado with house-made Basil Pesto Mayonnaise, served on toasted farm-house white bread. With sweet potato chips. Uh huh. And how. (Hungry yet???) The basil mayonnaise really made this sandwich, not to mention the cherrywood smoked bacon…delish!!!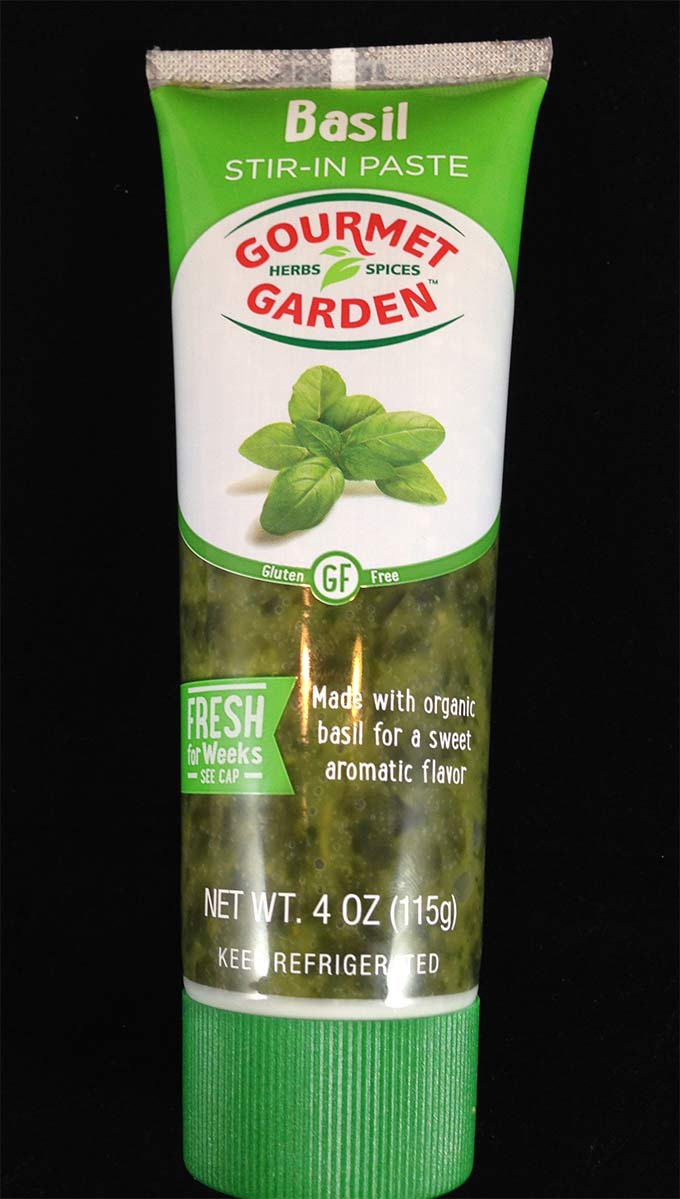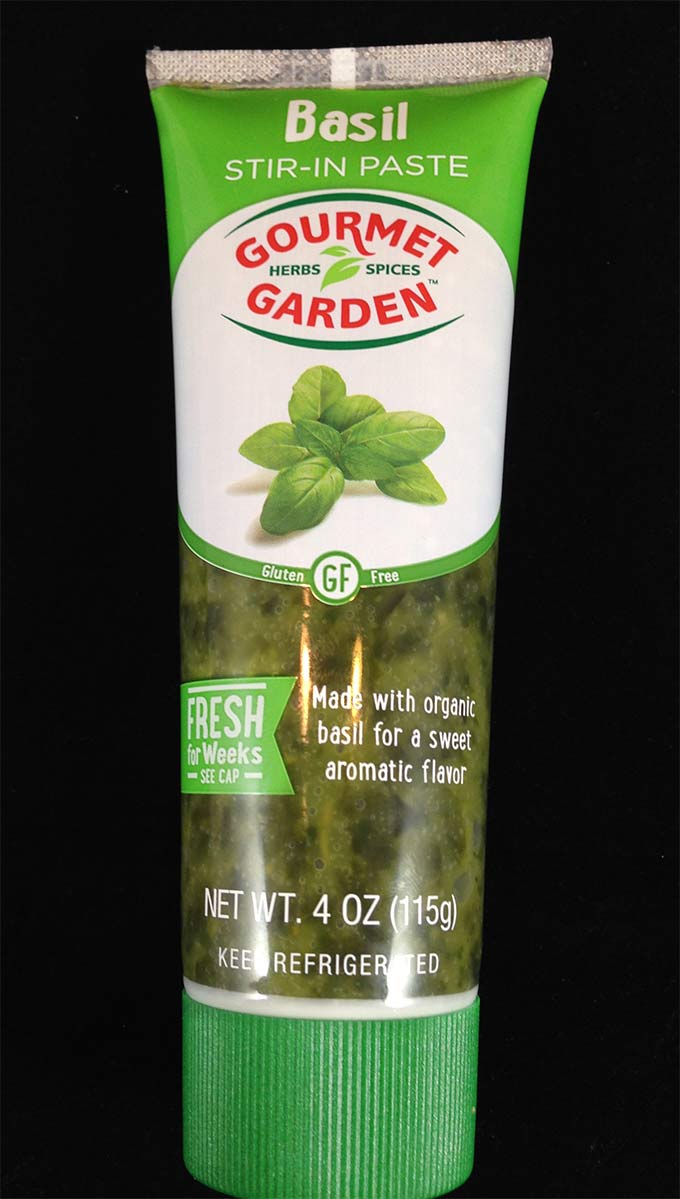 So I came home and whipped together this incredibly easy Basil Pesto Mayonnaise recipe in honor of our awesome gourmet BLT's at Stonewall Kitchen. I found basil paste in the deli section of my grocery store with the fresh herbs.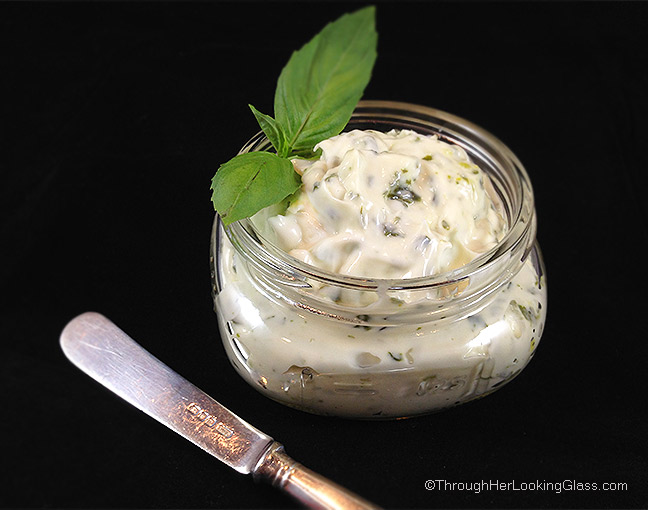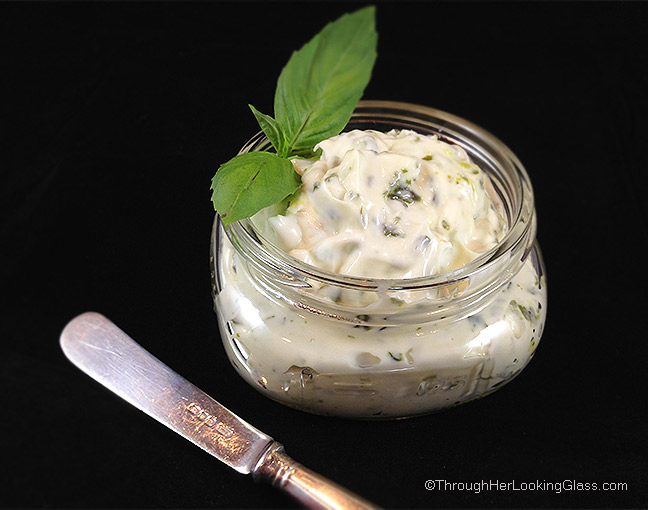 Slather on this Basil Pesto Mayonnaise to jazz up your BLT, deli and sub sandwiches for a fresh taste of summer no matter the season.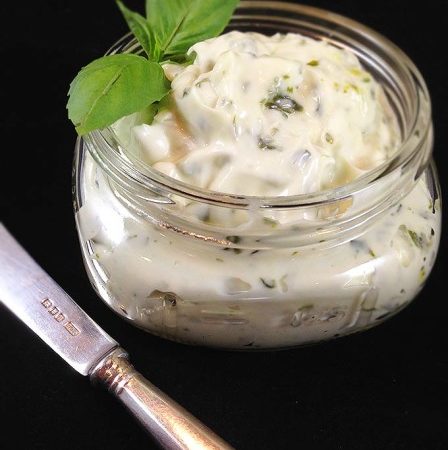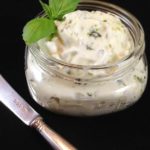 Print Recipe
Basil Pesto Mayonnaise
A treat slathered on deli or BLT sandwiches. Quick 2 ingredients for a delicious taste of summer no matter the season!
Ingredients
1

cup

mayonnaise

I used Hellman's Light

2

tablespoons

organic basil paste
Instructions
Stir mayonnaise and basil paste together.

Slather on BLT's and deli sandwiches.

Refrigerate leftovers.


You may also like: Cashew Basil Pesto