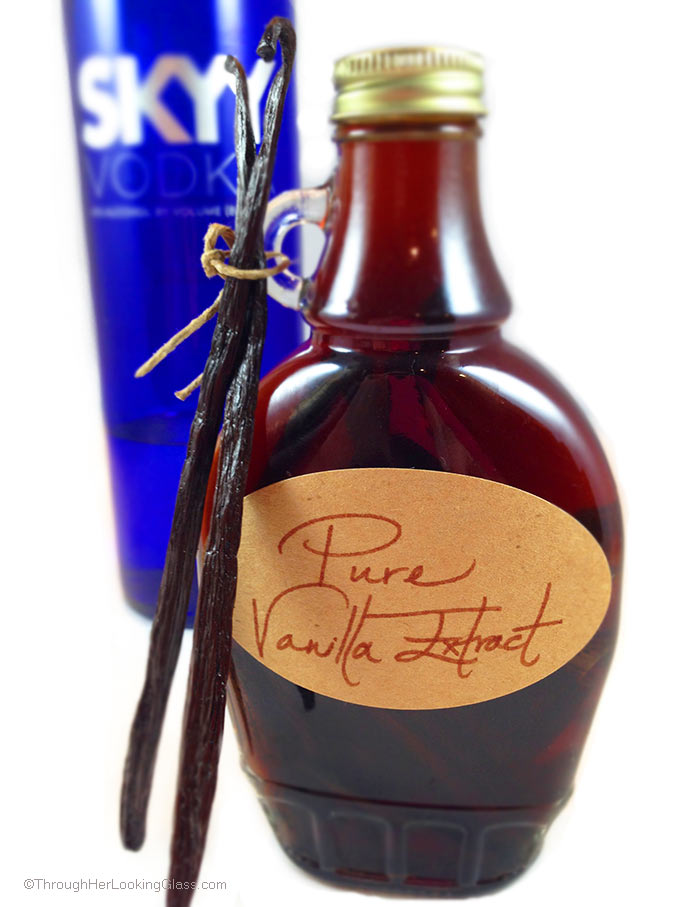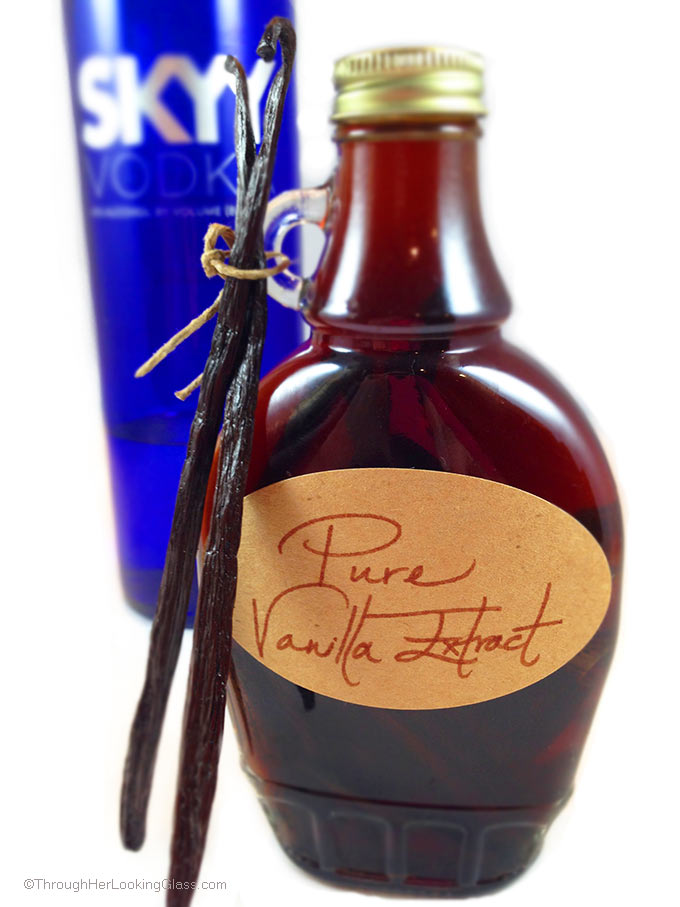 Fall is upon us in full swing now. And that means the baking season has begun in earnest around here. So many wonderful treats to bake in the kitchen while the leaves change outside my window.
And when the white stuff starts flying, there aren't a whole lot of choices besides sledding, skiing and snow shoeing. (JK. I know there are other winter activities besides baking…)
Most of my holiday baking recipes have a couple things in common though: butter and Pure Vanilla Extract. I started making my own vanilla extract a few years ago.
Pure Vanilla Extract lends a beautiful and authentic flavor to cakes, cookies, candy, smoothies, sauces and a hundred other culinary delights!
Not sure why I didn't start making vanilla extract sooner. Well actually, I do. Here's the scoop. For thirty years plus our family and extended family traveled south to Virginia to spend the Thanksgiving holidays. It was a joyful time. My Aunt Pinkie and Uncle Bob always hosted and did an amazing job. Aunt Pinkie is quite the cook.
I always said she cooked in vats when we were in town. She had three ovens and even a professional ice-maker. Never a girl scout, but always prepared. And good thing too, since there were nearly forty of us descending on her for the long weekend! Wonderful times and memories made in that home.
With the exception of a few nappers, we took an annual family stroll the day after Thanksgiving in downtown Warrenton. Some of the girls (me! me! me!) always visited the mom and pop drug store on Main Street. No worries, we weren't buying drugs. We were buying 8 oz. bottles of pure vanilla extract they made in the pharmacy. For $3. Yikes. Can you believe it?
It was a steal, even back in the late 90's and early 2000's. And we knew it. Sometimes I'd order 24 bottles ahead. And no, they weren't all for me! They made great, affordable little Christmas gifts and stocking stuffers for the cooks and bakers in my life. The vanilla was packaged in plastic brown medicine bottles in two sizes: 4 oz. or 8 oz. ( I always bought the 8 oz.)
Don't know if that drug store in Warrenton still makes their own pure vanilla extract. My extended family has since moved to Pennsylvania. But if you live anywhere nearby, you should drop by and check it out.
So now I make my own Pure Vanilla Extract. And guess what.
It's easy. So easy. Takes just two ingredients: vodka and vanilla beans.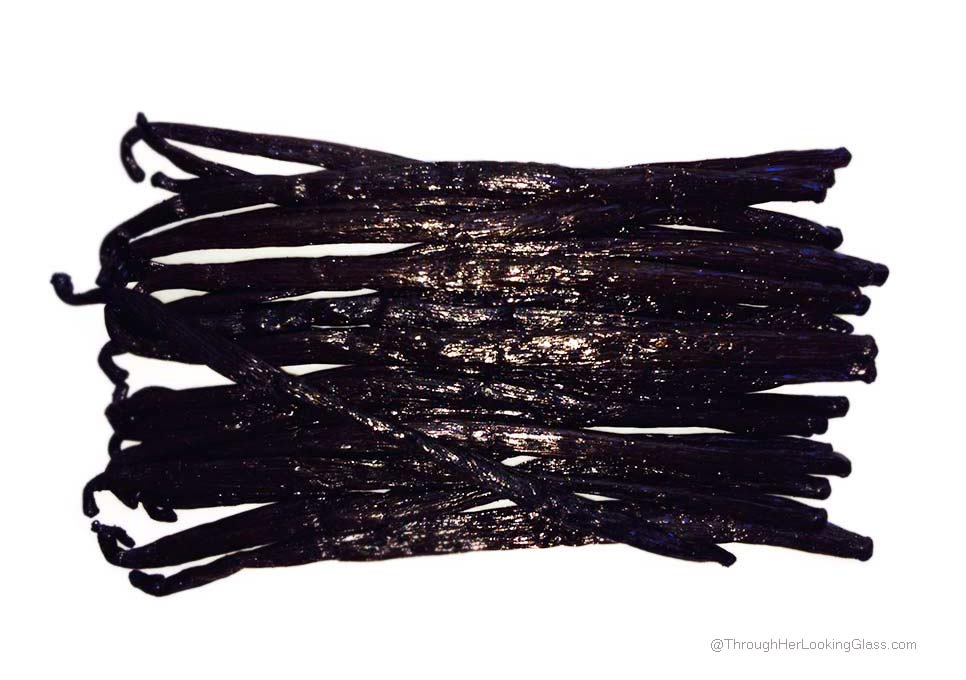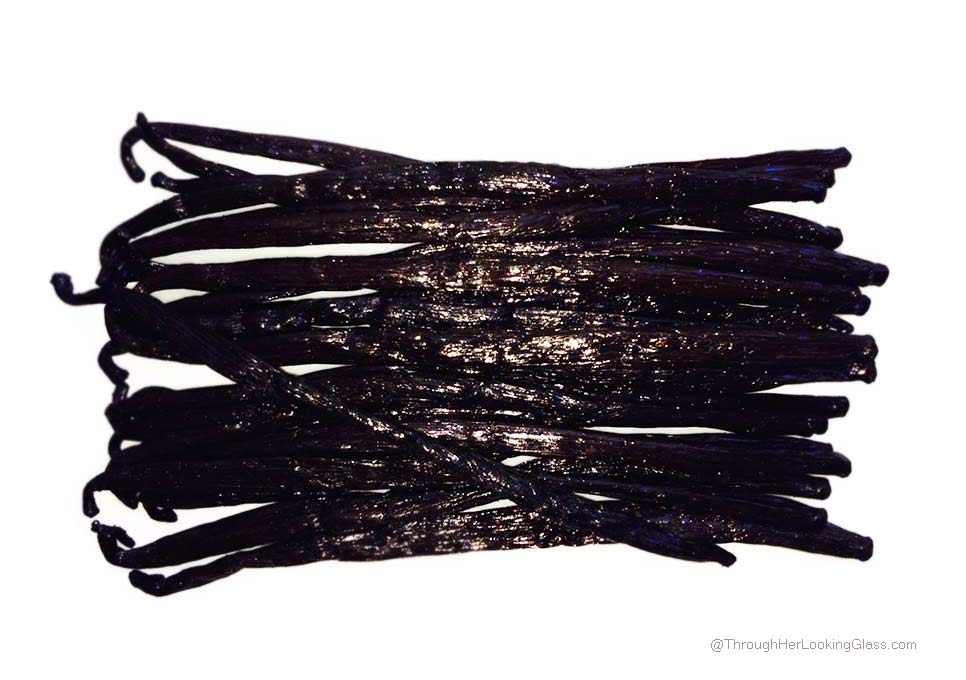 I buy Madagascar vanilla beans online from Amazon. Did you know that vanilla beans are the long, greenish-yellow seed pods of the tropical orchid plant, vanilla planifolia?
And furthermore, before the plant flowers, the unripened pods are picked and cured 'til they're dark brown. They can take up to six months to cure. And about those vanilla bean pods: the aroma is intoxicating.
So I just brown-bag the vodka from my local liquor store. You'll need thirty days for the vanilla beans to infuse the vodka, so plan ahead for gift giving.
Seriously, this makes the BEST gift or stocking stuffer ever for a home baker. So easy. Even better, there's still plenty of time before the holidays!
So whatcha waitin' for?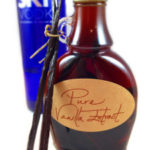 Print Recipe
DIY Pure Vanilla Extract
Ingredients
1/4

lb.

vanilla bean pods

approximately 26-30 pods

1

quart

vodka

32 ounces
Instructions
Slice or chop beans into half inch pieces.

Place beans in a clean quart bottle.

Fill bottle with name brand vodka, 70 to 90 proof.

Shake daily for one month.
Notes
I split this 1 quart recipe into 4, 8 ounce bottles.
You may also like: Vanilla Bean Maple Syrup