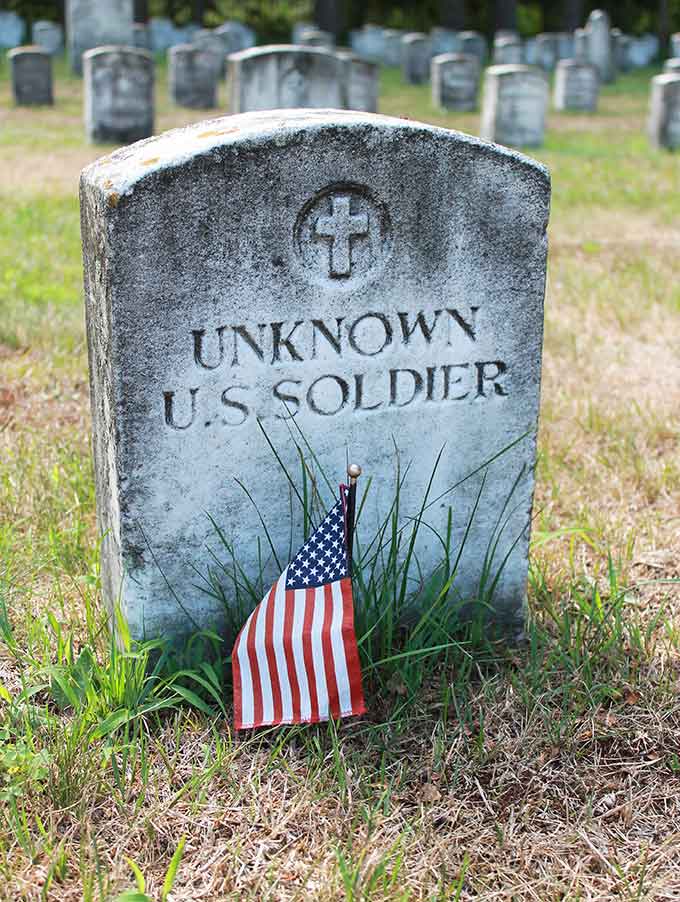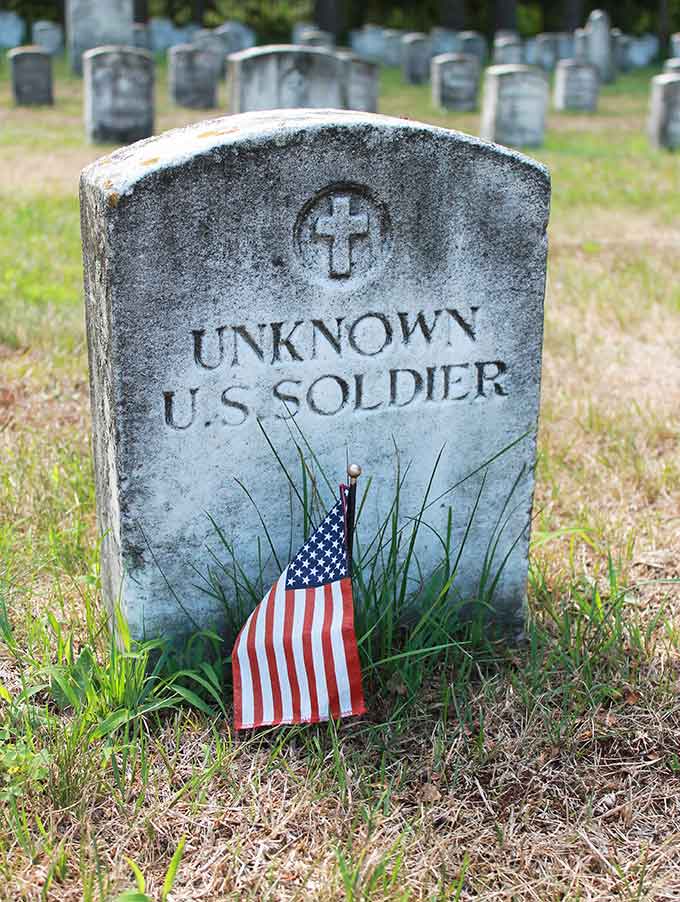 Happy Memorial Day weekend, friends! Hope you have some fun plans for the long weekend ahead, looks to be beautiful weather-wise in New Hampshire. YAY!!! (And it's about time.) I'm hoping to get some veggies planted in my front beds, pot some plants. This past winter was interminable. Ready to get my hands dirty, soak in some rays. How 'bout you?
This past week was actually a tough one around here. Many extra school activities and Charlie and Hudson were sick all week, making a long week for all. That's why it was such fun to go to the mailbox, and discover a little "angel" had visited….quietly left surprises on my porch this morning.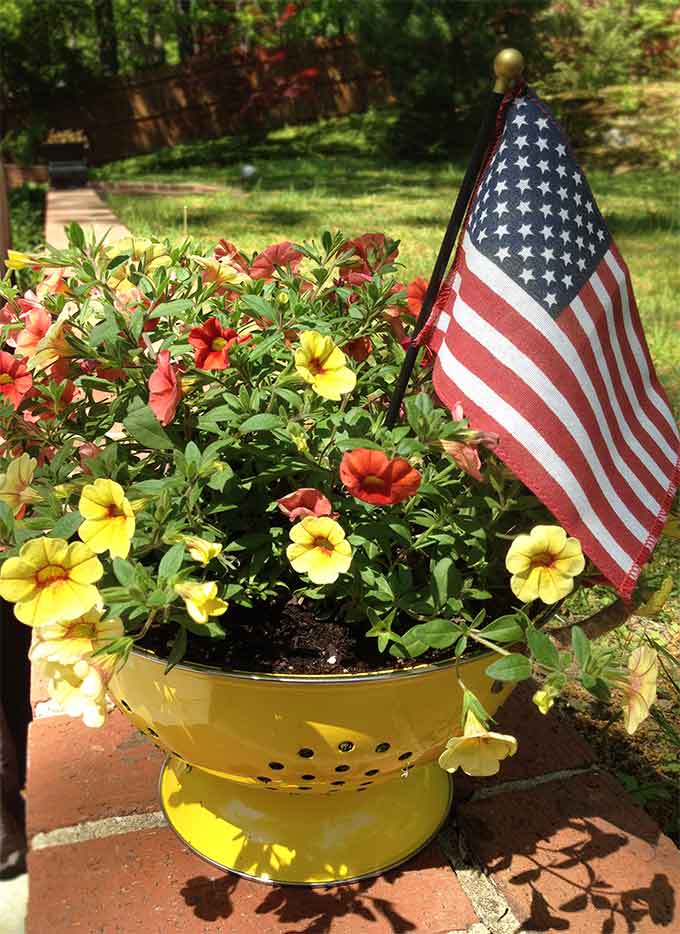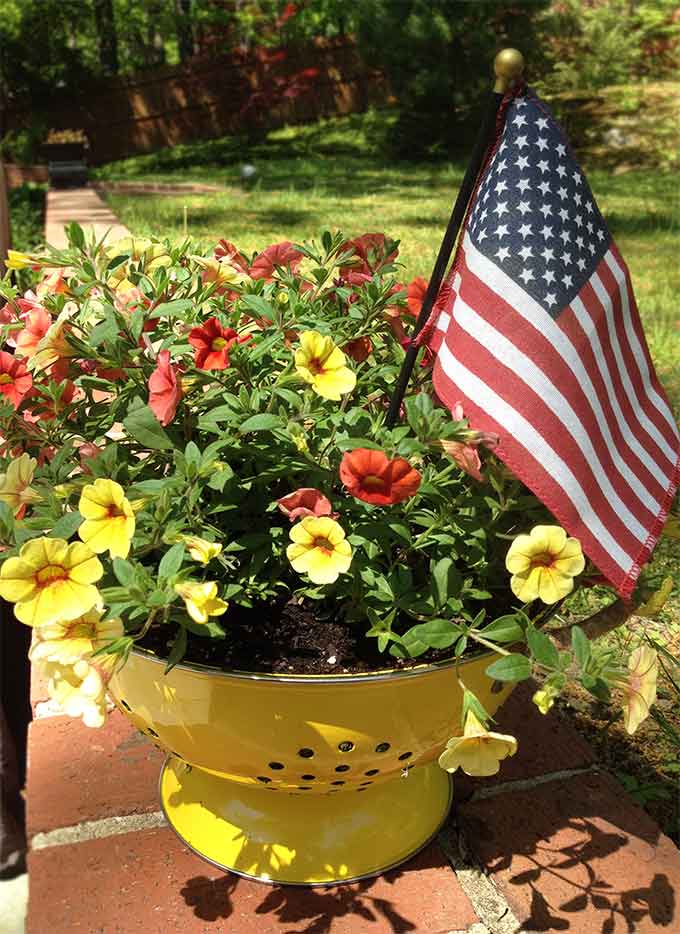 Two dozen farm fresh eggs. And, (drumroll please…..) this adorable DIY Colander Flower Planter, just to cheer my day. Wow, did it ever. After being cooped up all week, this pretty and whimsical planter was like a breath of fresh air. Inhale. Exhale. I enjoyed this DIY Colander Flower Planter all afternoon, meanwhile thinking what a great little project this would be for any of you who might like to get your hands dirty with a quick, rewarding project this weekend.
I rang up my little angel and she assured me it was quick and easy. Here's what you'll need.
Materials:
Soil
Flowers
bright colored colander (Walmart or Target)
small stones
Moss (the kind that comes in a flat sheet from a craft store like A.C. Moore)
Glue gun
Optional: rope/twine if you want to hang the colander 

or wrap the handles with twine.

Optional: American flag
Directions:
Using a plastic cup as a guide, trace circles of moss, large enough to cover the sets of holes on the insides of the colander. Cut them out.
Hot glue the large moss circles around the inside walls of the colander, covering up all the little holes.
(But don't cover the holes on the bottom.)
Place a handful of small stones in the bottom of the colander. (for drainage)
Fill with dirt and plant flowers.
Water throughly.
Use a saucer underneath if your DIY Colander Flower Planter will be used indoors.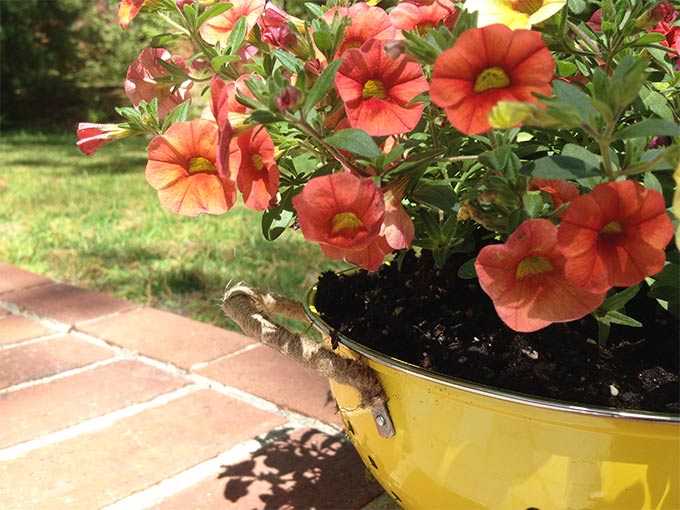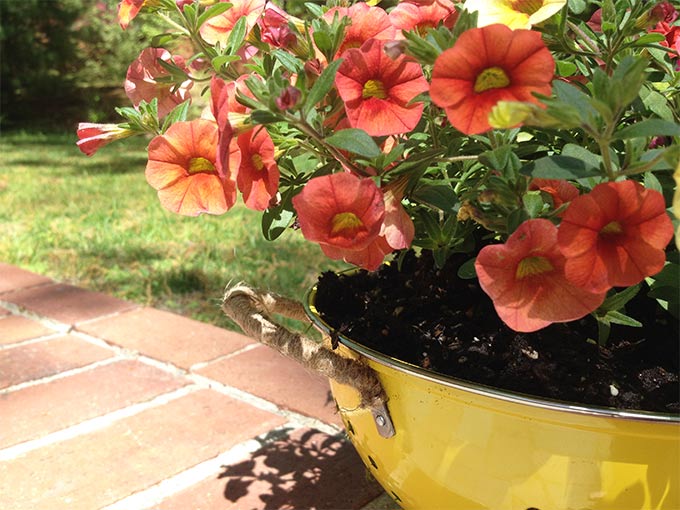 Optional: Wrap colander handles tightly with twine and tie off.
Optional: Attach twine for hanging.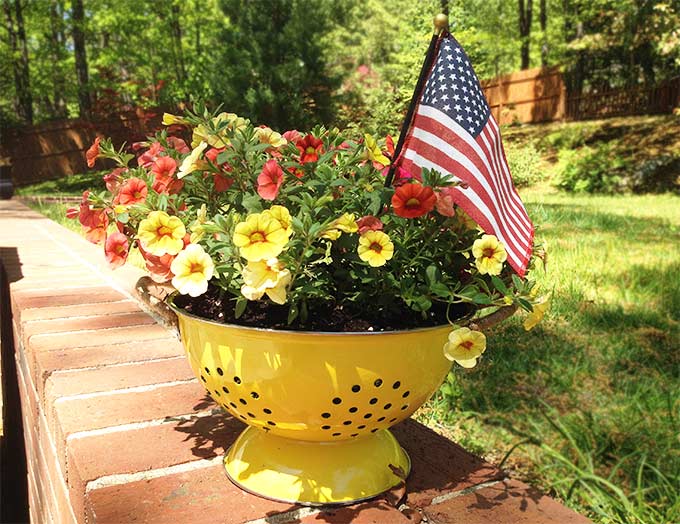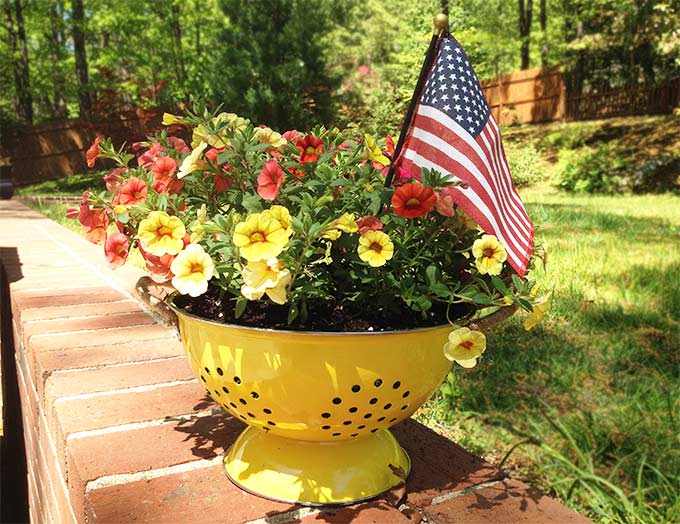 Hope you enjoy this project!!!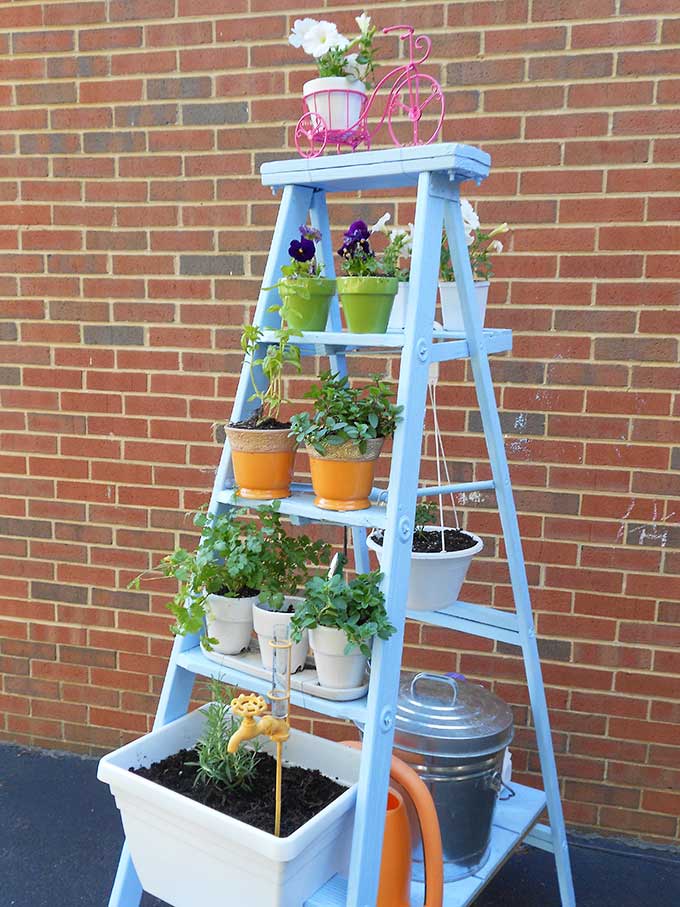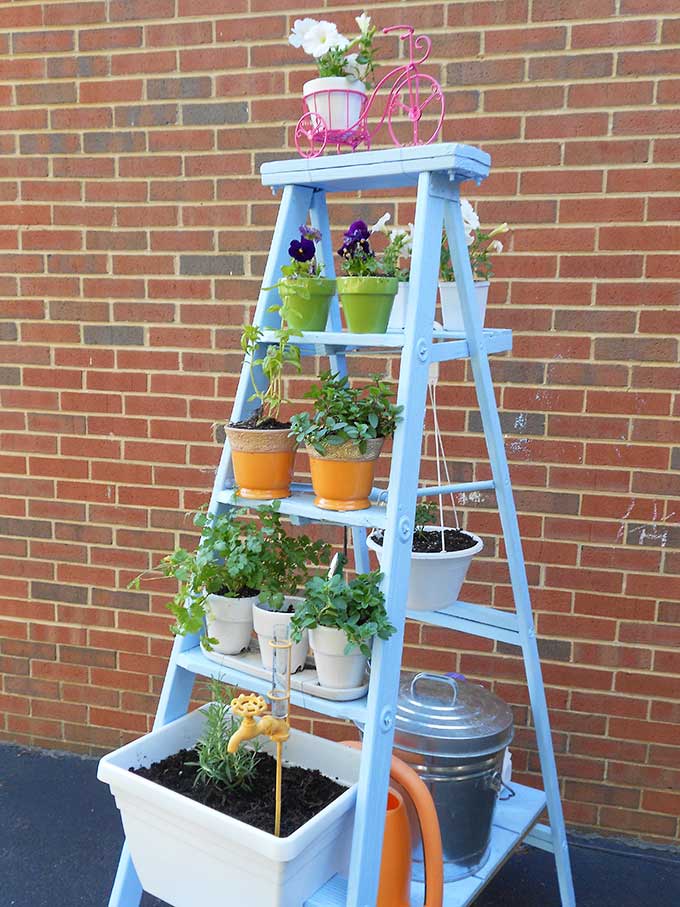 I was reminded of a recent project my friend Karla at Small Town Rambler did, up-cycling her grandaddy's old ladder into a lovely herb garden. Love what she did, thought it might inspire you too, especially if you have an old ladder hanging around in your shed.  Tune in here to learn more: DIY Ladder Herb Garden
So what are you up to this weekend? Got plans? Among all the projects, picnics, barbecues and parades, hope you squeeze in a nap on the hammock. (That's my dream anyway.) Have a great weekend!!!
You may also enjoy: DIY Monogram Wreath