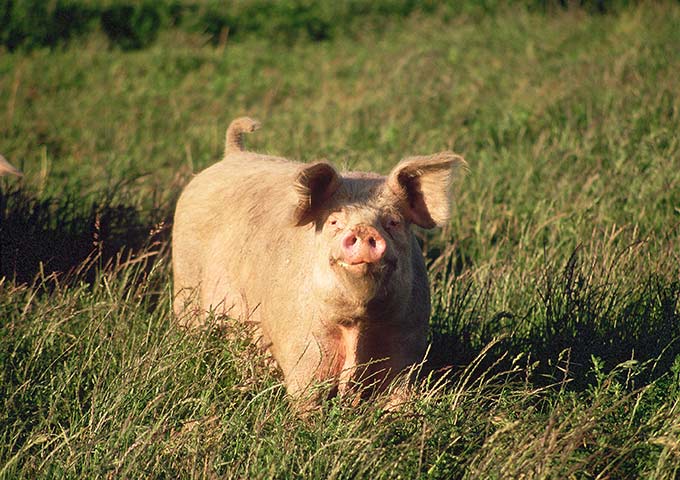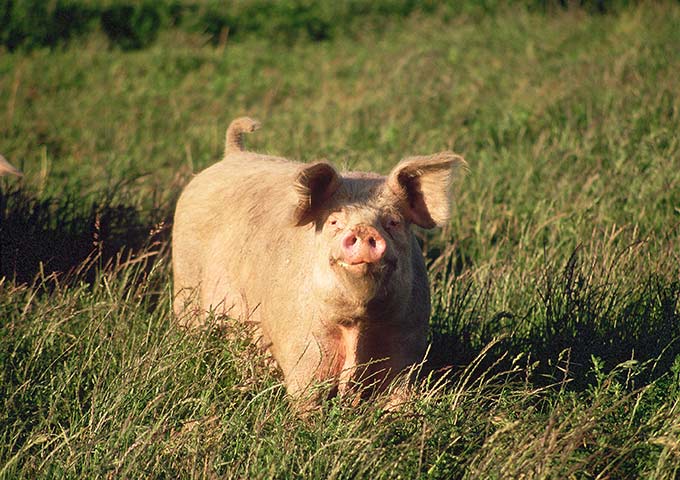 Well Happy Memorial Day weekend to you! Hope you're well and enjoying the long weekend so far. Gotta question for you. Do you have Piggy on the Menu this weekend? I ask that for a number of reasons.
#1 – My roommate my junior year in high school (boarding school) had a pet pig. The pig lived in our room. I'm not kidding. Our dorm supervisor knew about it and she didn't give us any grief. (She was a nice lady and all.) That's good, because my roommate dearly loved that pig. And consequently didn't eat "pig" in the dining hall. She was somewhat religious about not eating bacon, pork chops, ham or sausage. I know there are many who don't eat pork for religious or dietary reasons. My roommate was not one of those. She didn't eat pig because she loved pigs, thought they were adorable.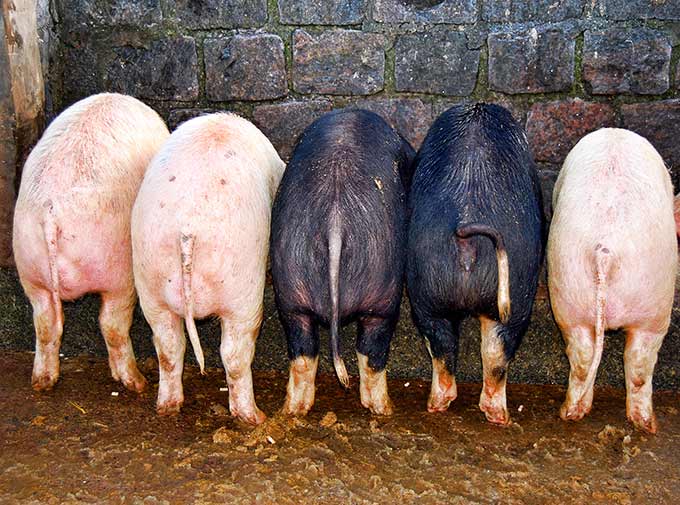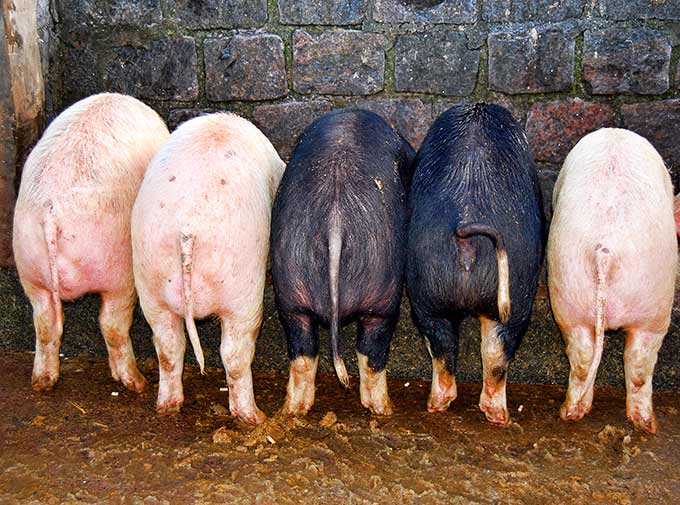 The curly tail, the snout, the captivating pointy hairy ears….that ardent piggy zeal at the trough. The pig was named Botswana. She called it "Butts"  for short. I mean, she really did. It waddled all the way across the room to her every night at bedtime. She'd coax it, say encouragingly, "Come to mama, Butts, come to mama." And Botswana would do just that. He snorted, oinked, wiggled and waggled his curly tail, twitched his endearing little pink piggy snout all the way to his mother. The pig also ran on AAA batteries. Yeah.
#2 – We do have Piggy on the Menu at our house this weekend. We're having Maple Glazed Ribs, one of the best and simplest ways I know to cook ribs. You glaze 'em with pure maple syrup, put 'em in the oven and forget about 'em for ten or twelve hours. That's the way I like to spend a holiday weekend, out of the kitchen. If you still need a main dish for the weekend, put Piggy on the Menu and try these fantastic ribs.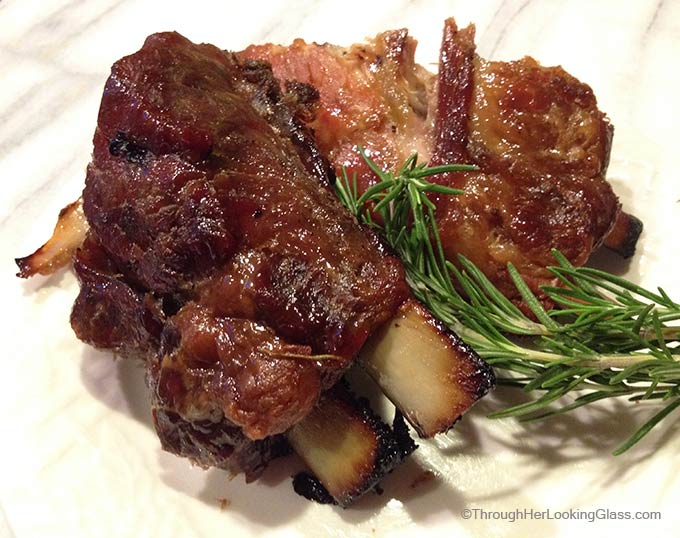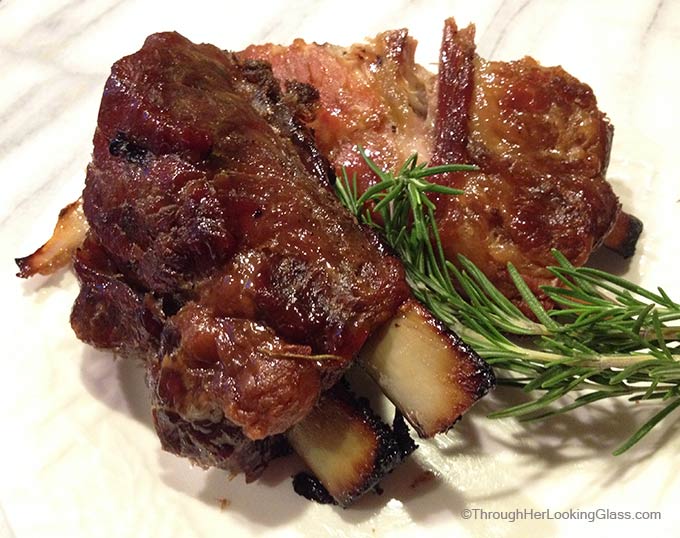 #3 – The inspiration for this piggy post came from Charlie. (Surprise surprise.) Charlie is 9. I just came across this paper he wrote a year or two ago after watching the play Charlotte's Web at the local theater. It's a letter to Mr. Zuckerman.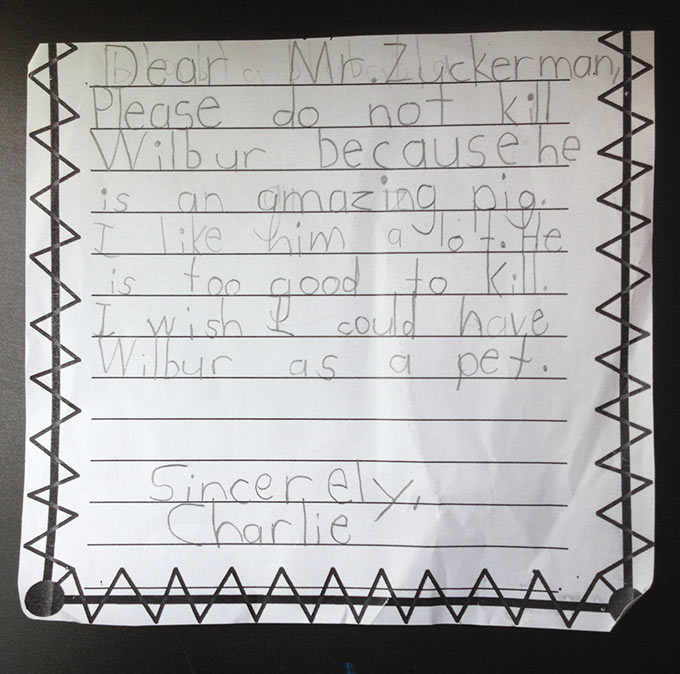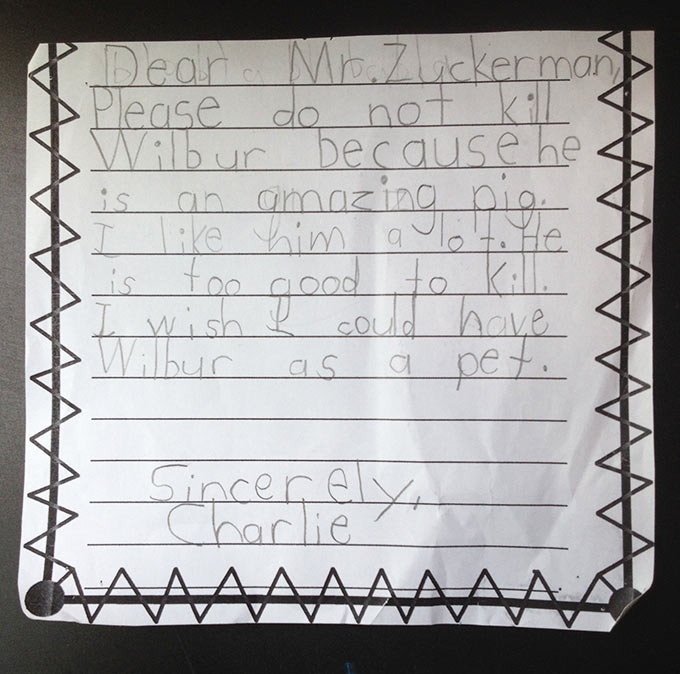 So I'm anxious to see if Charlie eats the ribs.
#4 – And last but not least, I attended a costume party as Miss Piggy in high school. My pink snout was a styrofoam cup, painted pink, cut to size to fit over my nose. It had nostrils (read: air holes), and attached around my head with a rubber band. High tech. I also had felt sow's ears (no silk purse) peeking from the top of my head, attached to a hair band. I borrowed my friend Karyn's purple bathrobe (didn't own Ratty 'Ole Bathrobe yet, that came later) with large, fluffy white pom poms on either end of the sash. I wore pink pig slippers that magically materialized from somewhere.
Here's a few more festive recipe ideas for your weekend cookouts and picnics: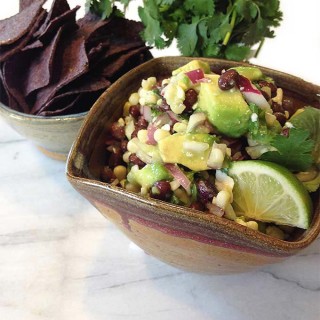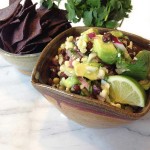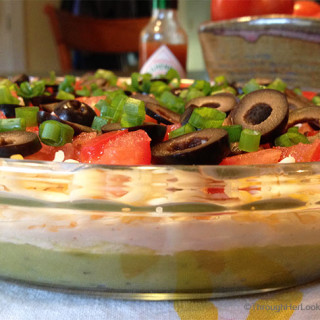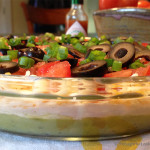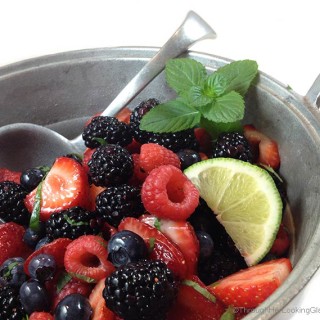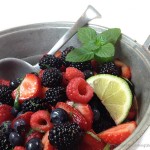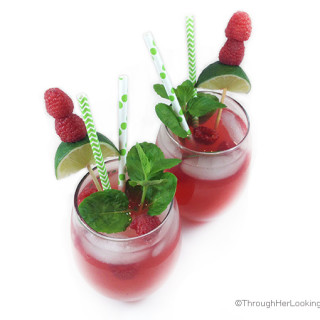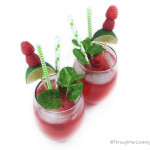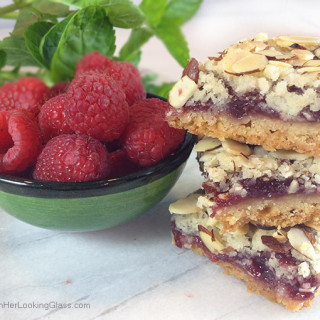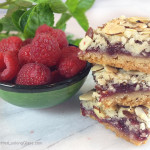 Raspberry Peach Almond Shortbread
Enjoy your long weekend!