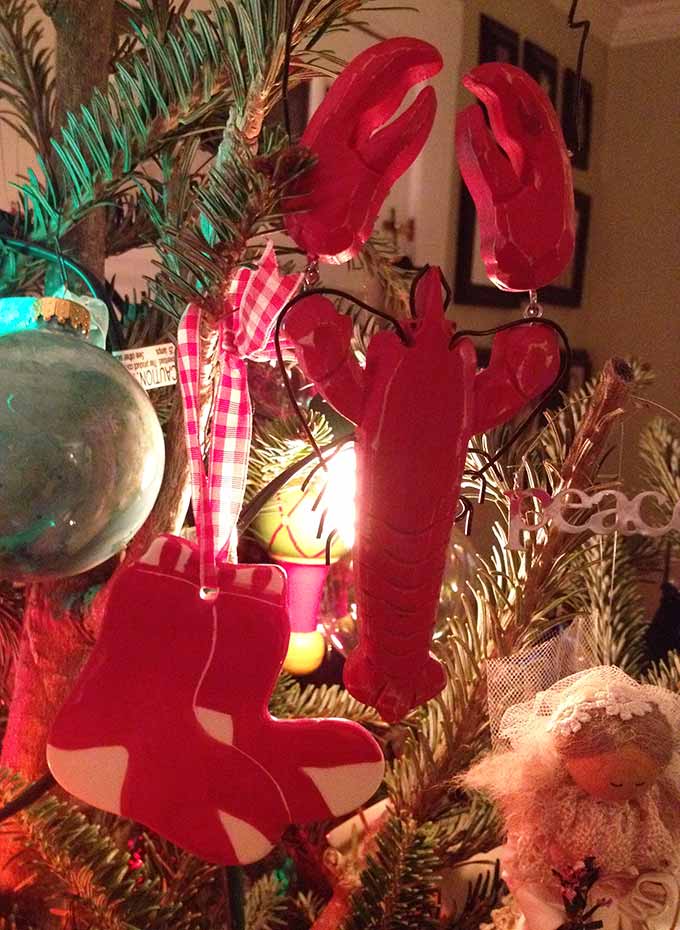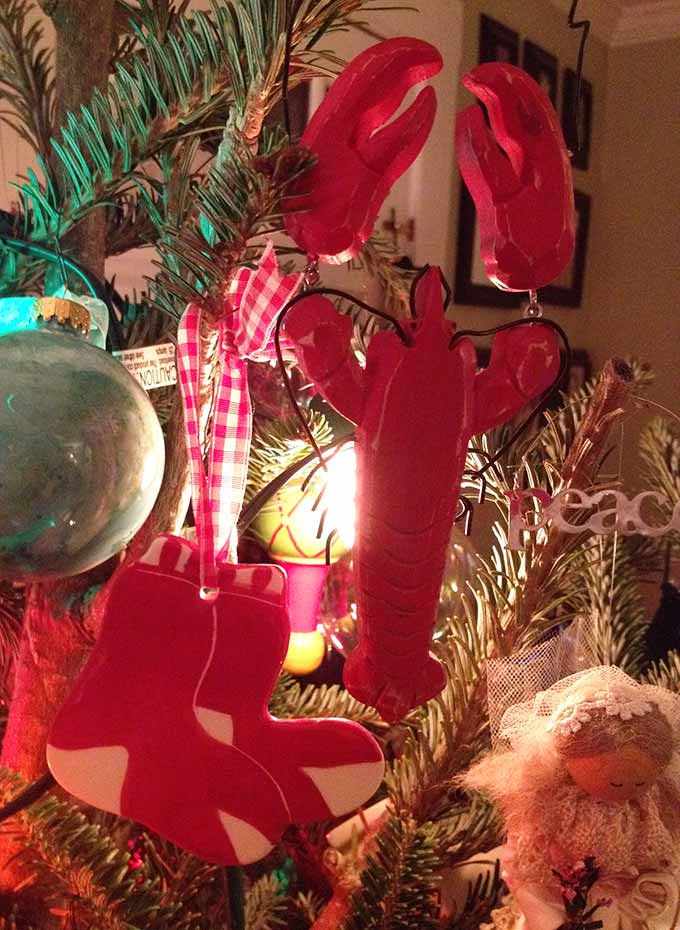 Seriously, I must've had my head in the sand. (Or snow bank?) True confession: until this season, I'd never heard of Christmas Prelude in Kennebunkport, Maine. But it's quite a to-do here in New England, so you should know about it too. Christmas Prelude has happened every Christmas season in Kennebunkport since 1982, and just concluded its 33rd magical season. The Christmas Prelude celebration includes tree lighting ceremonies, arts and crafts shows, Historical Society programs and over a dozen musical programs celebrating Christmas.
"Christmas Prelude is all about recreating and sharing the spirit and joy of the Christmas season, while doing so in true New England fashion. Kennebunkport is the quintessential New England town."   -Kennebunkport Business Association
Traditionally, Christmas Prelude spans the first two weekends in December. Festivities begin on the first weekend with tree lightings.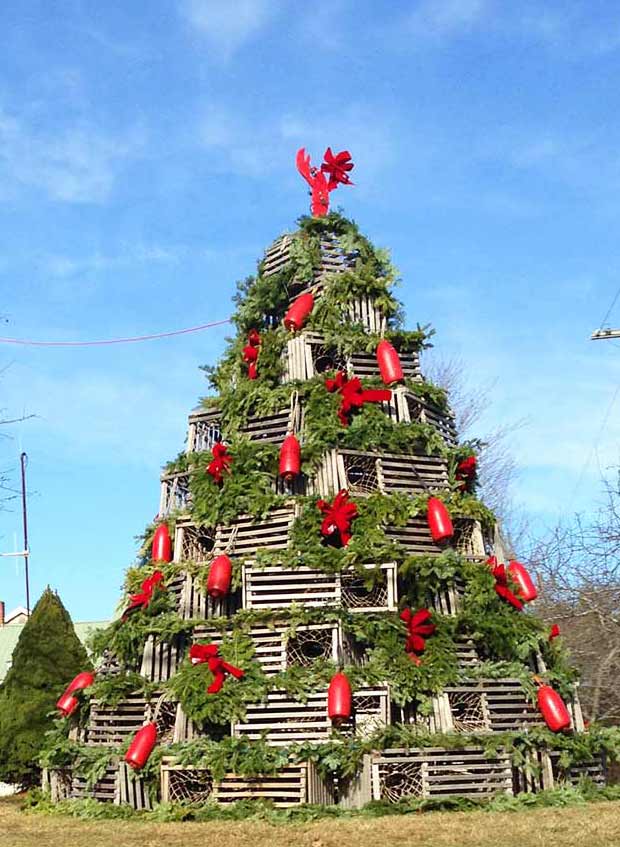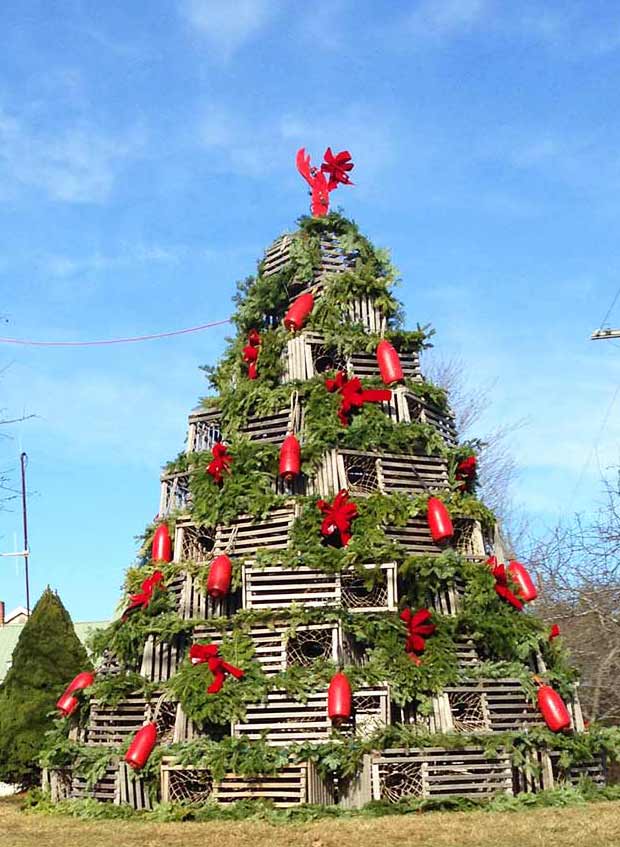 Photo Credit: Jen Parks
The Lobster Trap Tree is a beautiful New England sight in Cape Porpoise Square. There are parades, strolls and pancake breakfasts. A highlight of the season is caroling on shore as Santa and his lobster elves arrive by lobster boat at David's KPT/The Boathouse.
The second weekend opens with fireworks. On Saturday, join Walk to Bethlehem, a candlelight procession that follows Mary and Joseph as they seek shelter at three historic inns only to be turned away and finally shown to a manger. There are hymns, carols and scripture readings followed by refreshments.
A list of fun regularly scheduled Christmas Prelude events:
Dog parade
Concerts
Ice sculptures
Lobster Buoy workshops
Christmas Tree Tours
Gingerbread House workshops
Art shows
Walk to Bethlehem
Historic Kennebunkport tours
Candlelight tours
Holiday cookie tours
Wine tasting
Pony rides
Christmas parties
Seashore Trolley holiday rides
Santa Dash 5K/10K run (sounds chilly to me!!)
Christmas Prelude in Kennebunkport, Maine has concluded for 2014. But consider marking it on next year's Christmas calendar. More information about Christmas Prelude, a small town New England Christmas experience in Kennebunkport: www.christmasprelude.com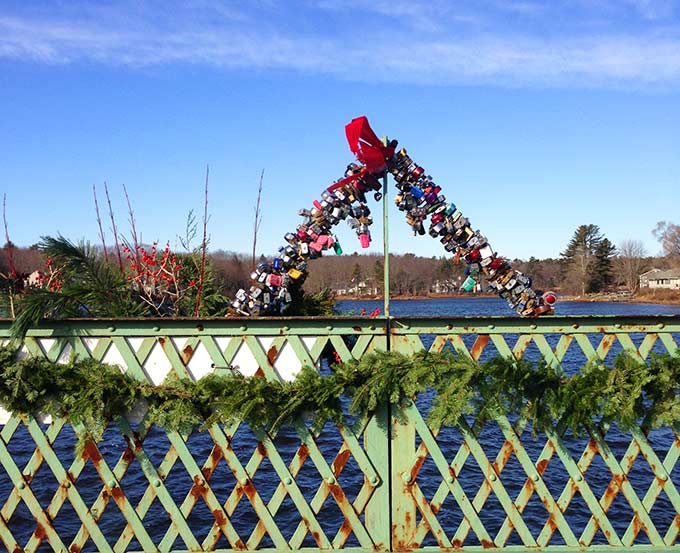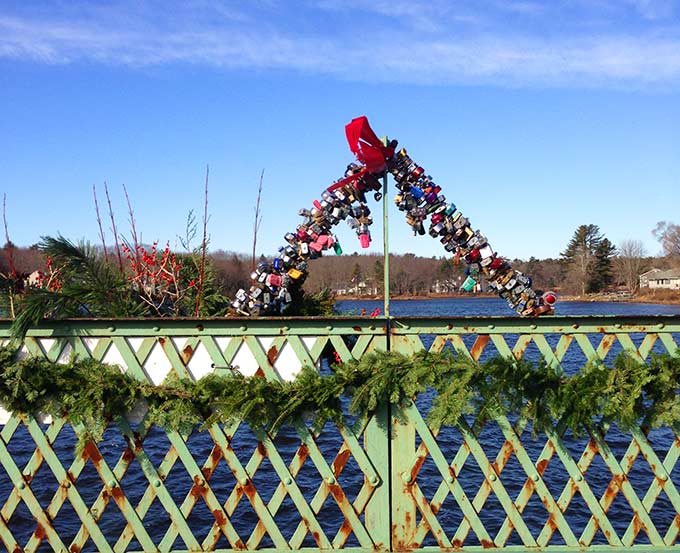 Photo Credit: Jen Parks
Locks of Love on the Kennebunk River Bridge. You and your beloved fasten a lock to the bridge. (And throw away the key!) Share the love in Kennebunkport…