Here's a decadent, cool and creamy cheesecake with the sweet pucker of lemon bars: Candied Lemon Cheesecake! I'm delighted to share this outstanding cheesecake recipe from the kitchens of Southern Living.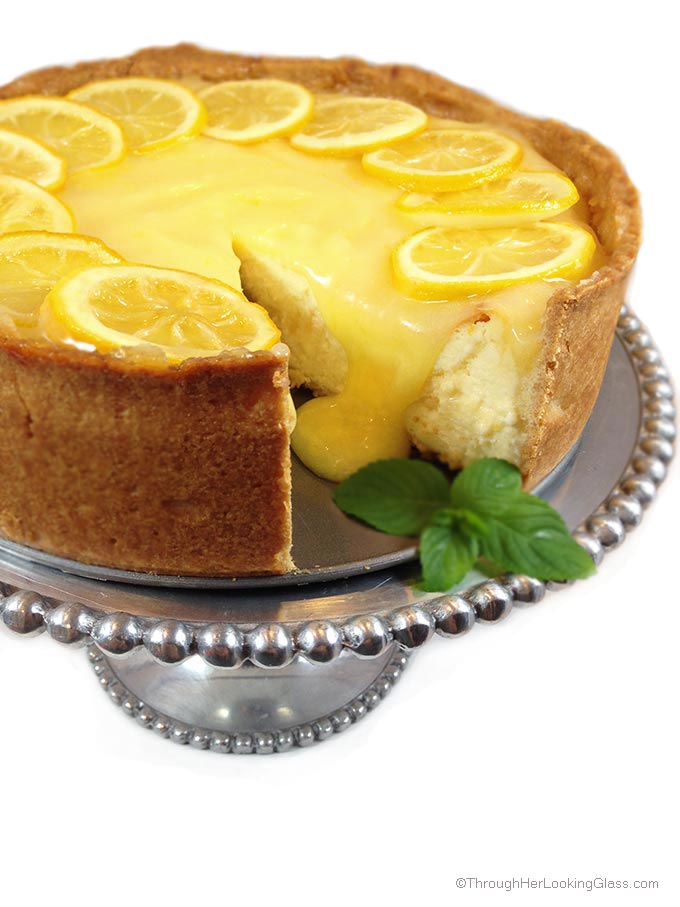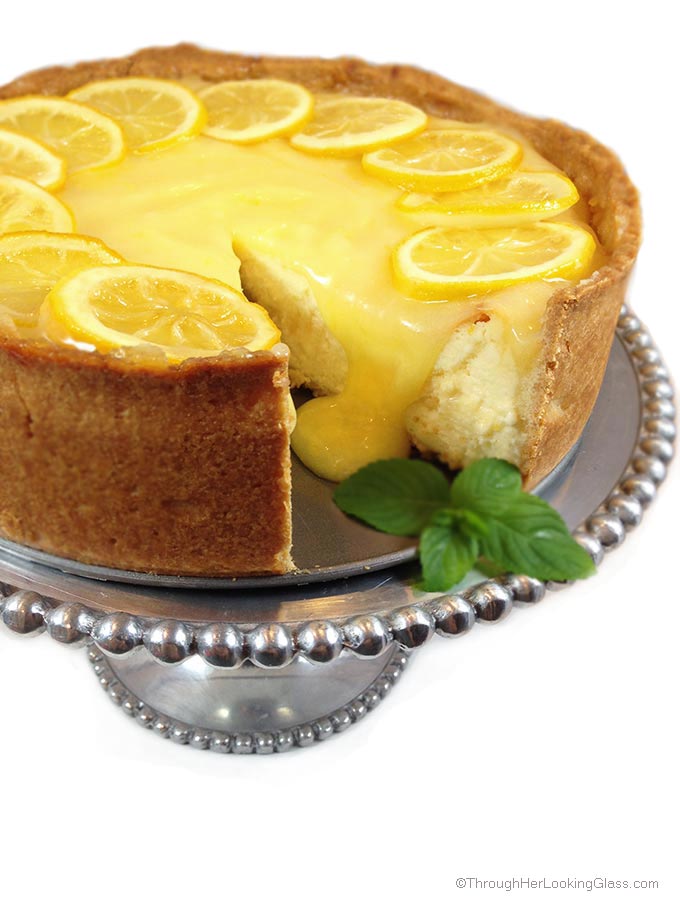 It combines a deliciously sweet and crunchy crust, creamy cheesecake and tangy homemade lemon curd. (Or take a short cut and use store bought!)
This dreamy cheesecake is garnished with gorgeous DIY candied lemon slices. Every baker needs at least one showstopper, gourmet dessert in their summer recipe box. This is IT!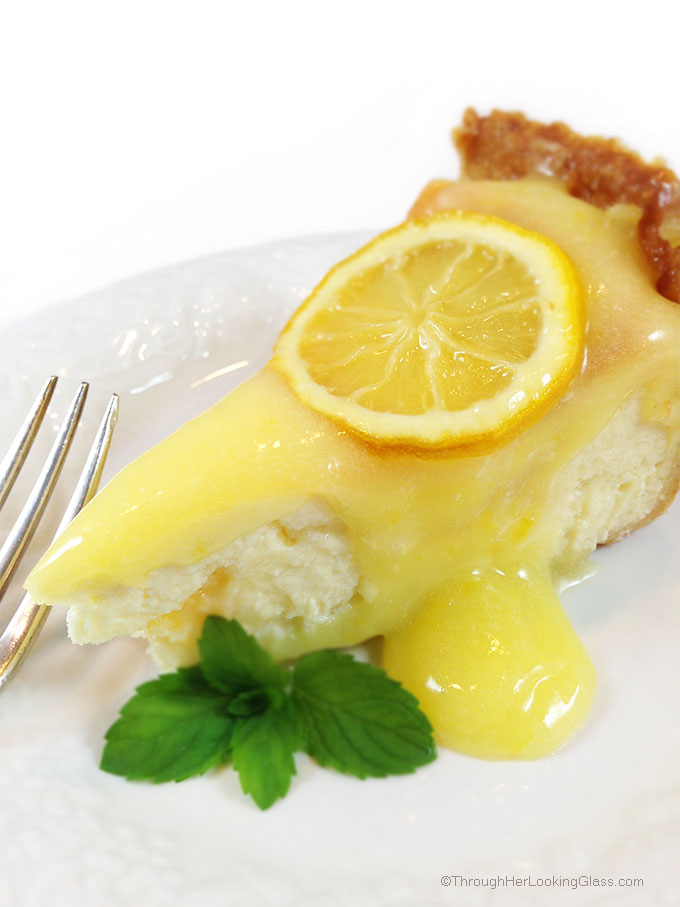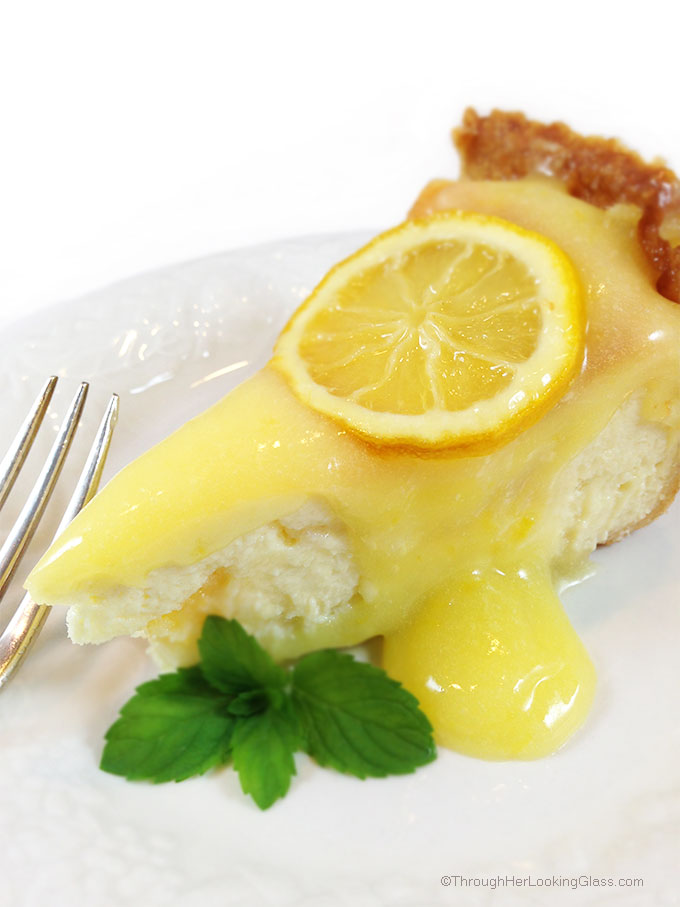 Lemon curd is one of the creamiest, most delightful culinary inventions ever. Perfection as a spread, sandwiched between cake layers, spooned on ice cream. But especially cheesecake! Or just slurp it from the spoon. (Not that I'd know anything about that.)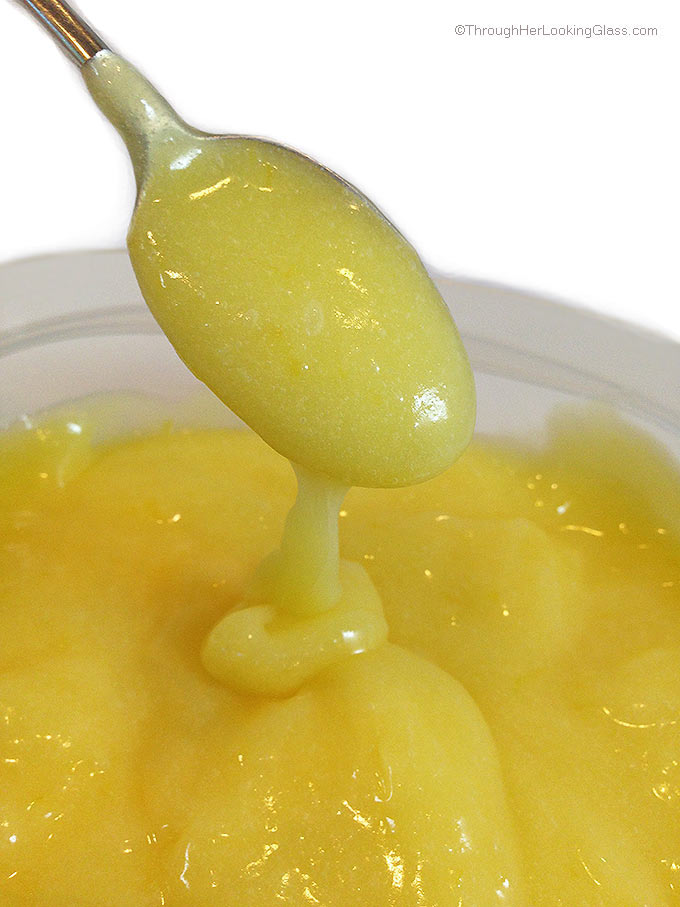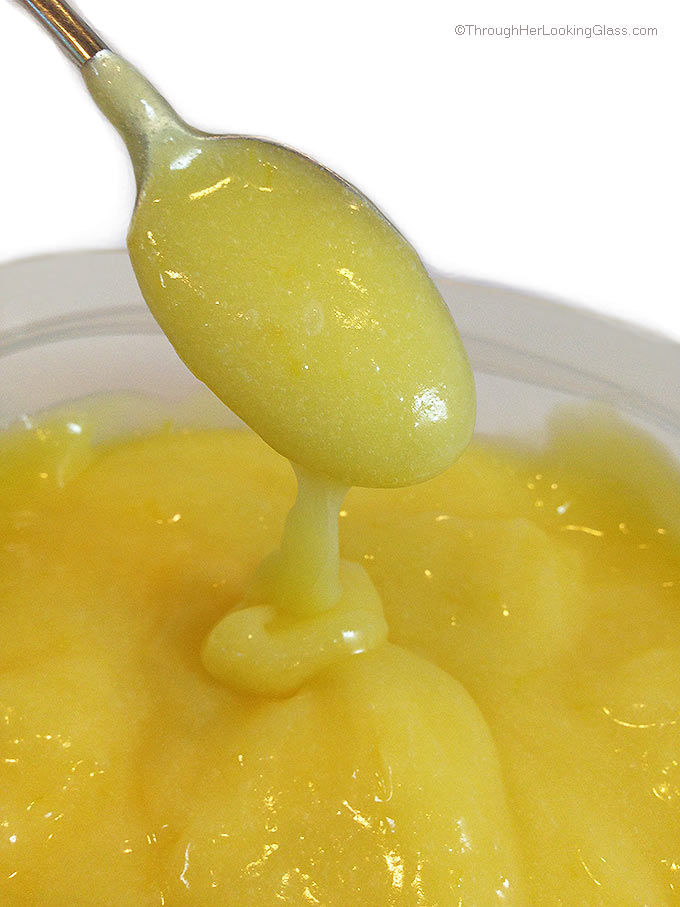 Lemon curd is simultaneously sweet and mouth-puckeringly tart. Eggs, fresh-squeezed lemon juice, sugar and pure butter combine to silky smooth perfection. Lemon curd is fit for royalty. (Suitable for the likes of you and me.)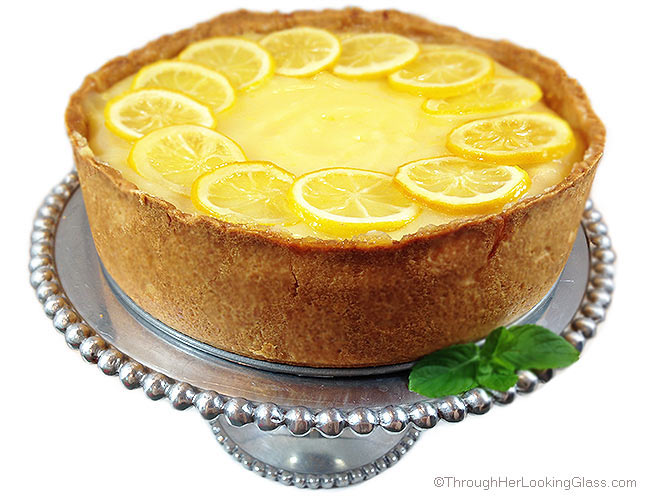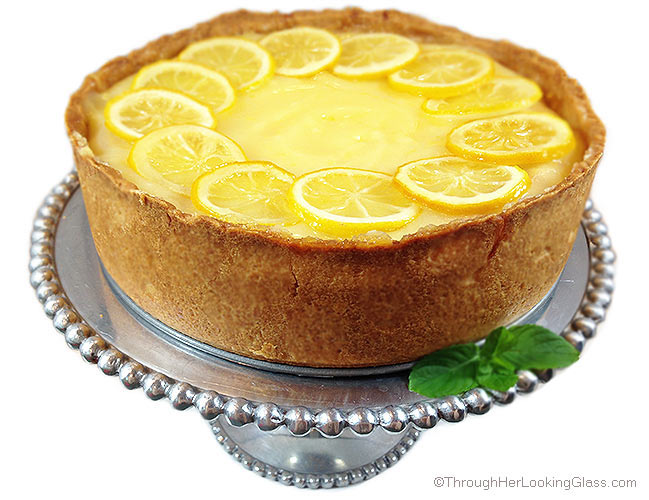 I suggest you begin this Lemon Bar Cheesecake recipe a day or two in advance of when you'll serve it. And plan to chill out. 'Cause there's lots of chillin' involved in this recipe. The dough, lemon curd and baked cheesecake all need significant chill time.
Don't hustle, bustle and rush making this dessert. Savor each delicious step! (Especially the eating!) First make the lemon curd and candied lemon slices and set aside.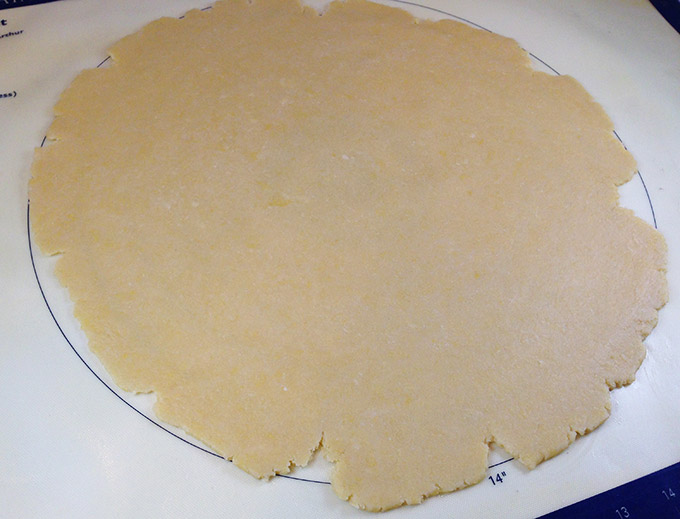 Then process the dough in the food processor. Chill before rolling out and fitting in a 9″ springform pan. Chill again.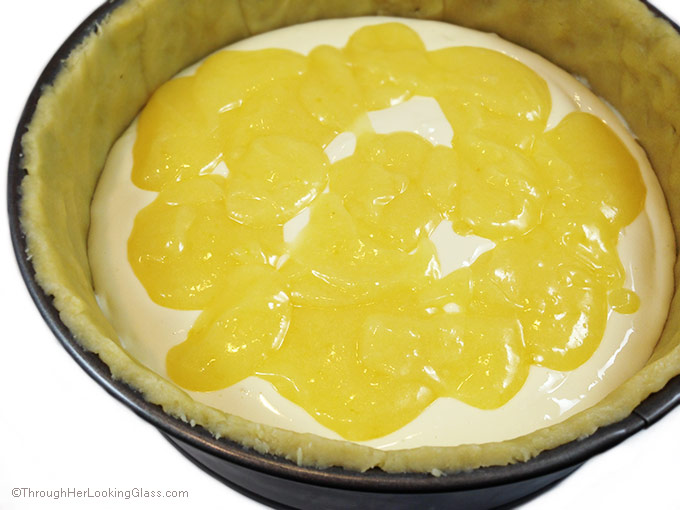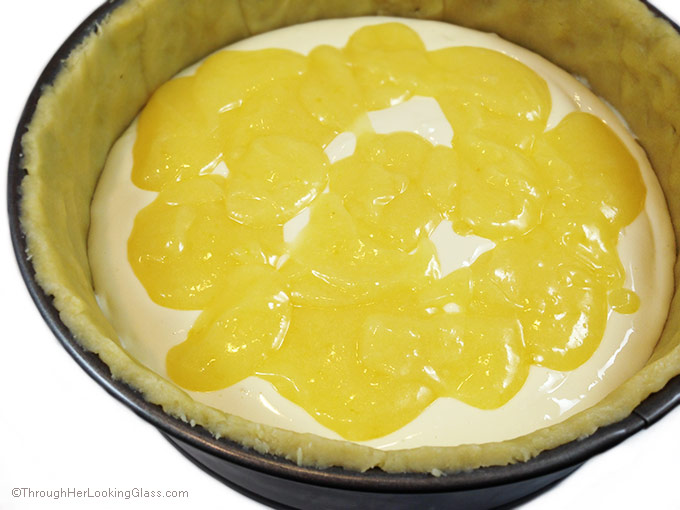 Fill with creamy cheesecake batter and swirl with homemade lemon curd. Top with remaining cheesecake batter, then bake.
Cool completely. Chill baked cheesecake, then spoon lemon curd on top.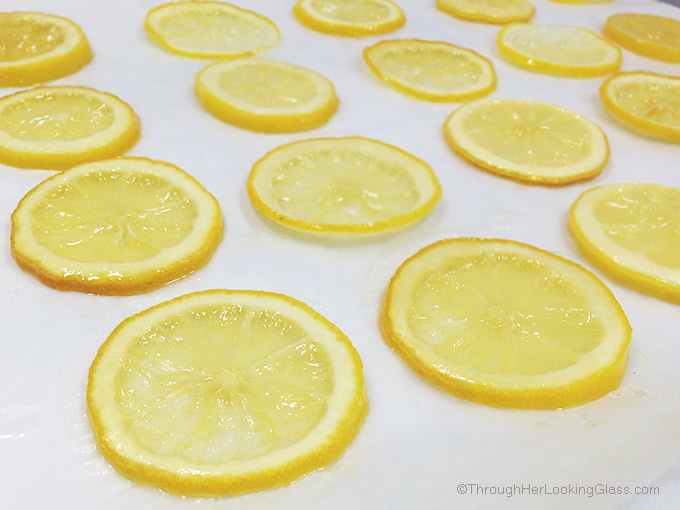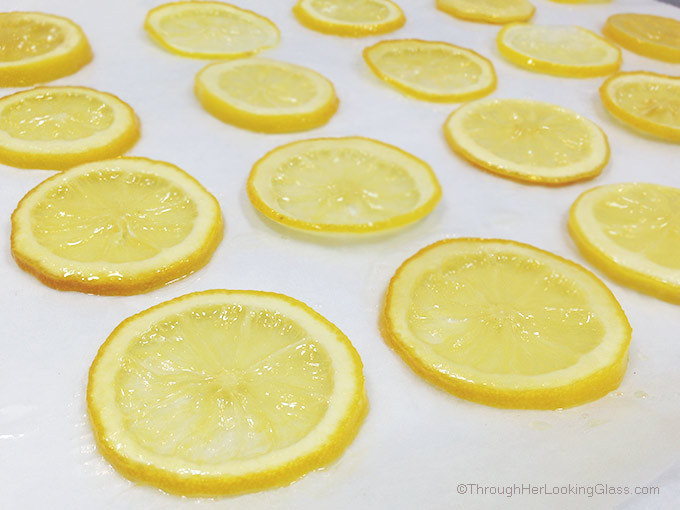 Optional: Garnish with gorgeous Candied Lemon Slices. (May I suggest: you've already come this far. Just go the whole way baby.)
I loved putting this Candied Lemon Cheesecake together and adding the final gourmet touch of candied lemon slices on top.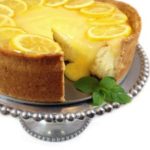 Print Recipe
Candied Lemon Cheesecake
Deliciously sweet and crunchy crust, creamy cheesecake and tangy homemade lemon curd. Garnished with tart candied lemons.
Ingredients
Lemon Curd:
6

lemons

for 1 cup of fresh lemon juice and 2 tablespoons of lemon zest

1/2

cup

butter softened

2

cups

sugar

4

eggs
Cheesecake:
2

cups

all purpose flour

1/2

cup

powdered sugar

1/4

teaspoon

salt

1/2

cup

cold butter

cubed

2

egg yolks

1 - 2

tablespoons

ice cold water

4

8 ounce packages Philadelphia brand cream cheese, softened

1

cup

granulated sugar

4

large eggs

2

teaspoons

vanilla extract

2

cups

lemon curd

divided
Optional: Candied Lemon slices for garnish
2

small lemons

1

cup

sugar

2

tablespoons

fresh lemon juice

3/4

cup

water
Instructions
Lemon Curd:
Grate enough zest from lemons to get 2 tablespoons.

Squeeze lemons 'til you get the 1 cup you need.

Separately in a microwave proof bowl, beat butter and sugar with an electric mixer 'til blended.

Beat in eggs, 1 at a time, blending just until incorporated.

Slowly add lemon juice, beating at low speed until blended.

Stir in lemon zest.

(At this point, it looks curdled.)

Microwave at high for 5 minutes, stirring once every minute.

Then microwave a little longer, stirring at 30 second intervals, just for 1-2 more minutes.

Lemon curd will thicken, and coat the back of a spoon, and start to mound slightly.

Cover warm curd with plastic wrap directly on it (to prevent a film from forming) and chill a minimum of four hours or 'til firm.

Refrigerate in airtight container for up to 2 weeks.
Optional Candied Lemon Slices:
Slice 2 lemons into 1/8 " thick rounds, removing seeds.

Stir together sugar, lemon juice and water in large skillet.

Heat over medium heat 'til sugar dissolves completely.

Carefully a lemon slices, and simmer gently for 14-16 minutes.

Keep lemon slices in a single layer, turning every so often.

When lemons are translucent and rinds are soft, remove from the heat.

Using tongs, place candied lemon slices in a single layer on wax-paper or parchment lined baking sheet.

Cool completely for about an hour.

Cover and refrigerate for up to 2 hours and as long as two days.

Reserve syrup for another use.
Cheesecake:
Pulse first three ingredient in food processor until blended.

Add butter and pulse until just crumbly.

Separately, whisk together egg yolks and 1 tablespoon ice water in a small bowl.

Add to flour butter mixture and process 'til dough forms a ball.

Add up to 1 tablespoon more water, 1 teaspoon at a time if necessary to hold it together.

Shape dough ball into a flat disk and wrap tightly in plastic.

Chill for a minimum of four hours before rolling out.

Roll dough into a 14 " circle on a lightly floured surface using a rolling pin.

Fit dough into a lightly greased 9" dark springform pan.

Press dough onto the bottom and up the sides of the pan.

With a sharp knife or kitchen shears, trim away excess dough around the top edge.

Preheat oven to 325 degrees.

In medium mixing bowl, beat softened cream cheese at medium speed with an electric mixer until smooth.

Gradually add granulated sugar, beating until just blended.

Add eggs, one at a time and beat until just mixed in.

Beat in vanilla.

Pour 2/3 of cheesecake batter (about 4 cups) into prepared crust.

Spoon 1 cup lemon curd over the cheesecake batter.

Gently swirl with a butter knife.

Spoon remaining cheesecake batter on top.

Bake at 325 degrees for an hour to 1 hour and 10 minutes or just until center is set.

(Cheesecake should just be turning golden.)

Turn oven off.

Let cheesecake stay in the oven, with the door closed, an additional 15 minutes.

Remove cheesecake from oven.

Carefully run a knife around the outer edge of the cheesecake to loosen it from the sides of the pan.

(But don't remove the sides of pan. Yet.)

Cool completely in the pan on a wire rack, about one hour.

Cover tightly and chill 8-24 hours.

Remove the sides of the pan and transfer cheesecake to a cake platter.

Spoon remaining 1 cup lemon curd over cheesecake.

Optional: Garnish with Candied Lemon Slices
You may also like: Blueberry Pound Cake