Fresh, juicy peaches roasted in this delicious Roasted Peach Cobbler! Serve warm with a scoop of vanilla bean ice cream for ultimate peaches and cream flavor! Perfect summertime treat.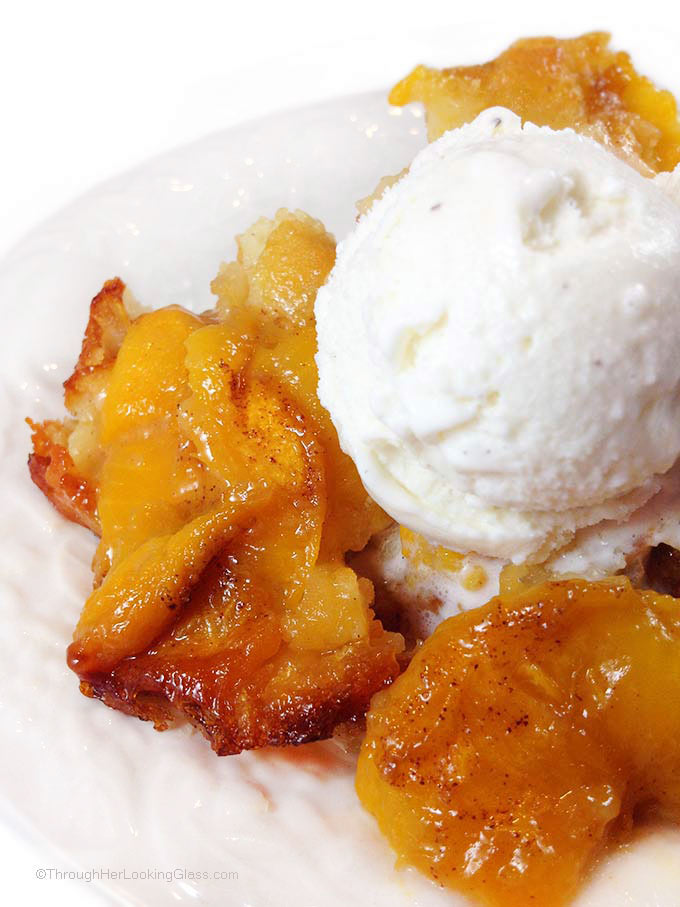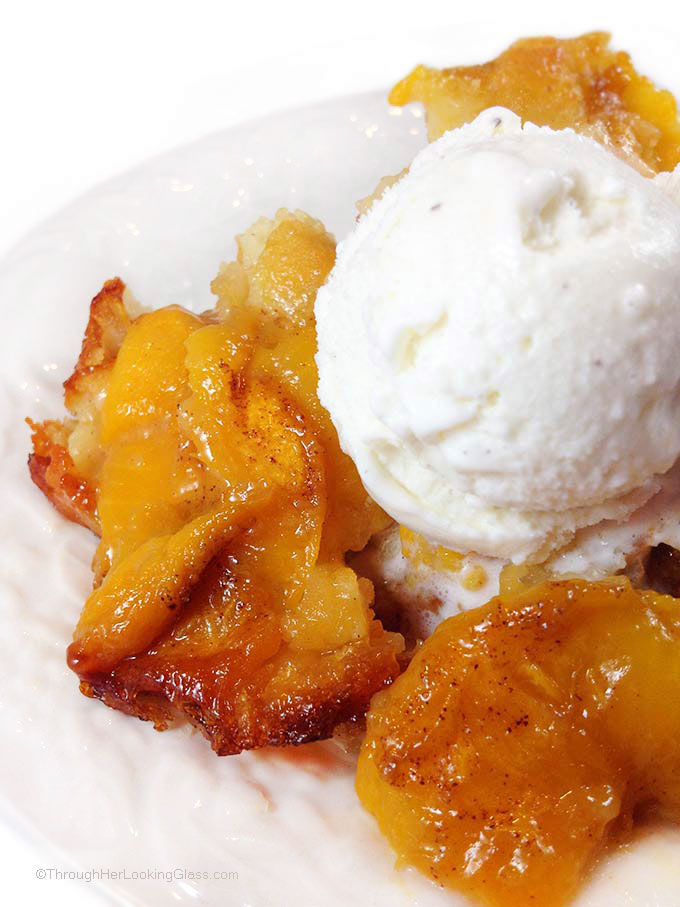 Several summers ago when it was peach season around here, we were picking up at Wellwood Orchards in Springfield, Vermont. A funny thing happened after we got home. So I'd just recently published a recipe for Cherry Pecan Granola here on the blog. It's a delicious, clean eating recipe with honey and coconut oil. (You'll love it!)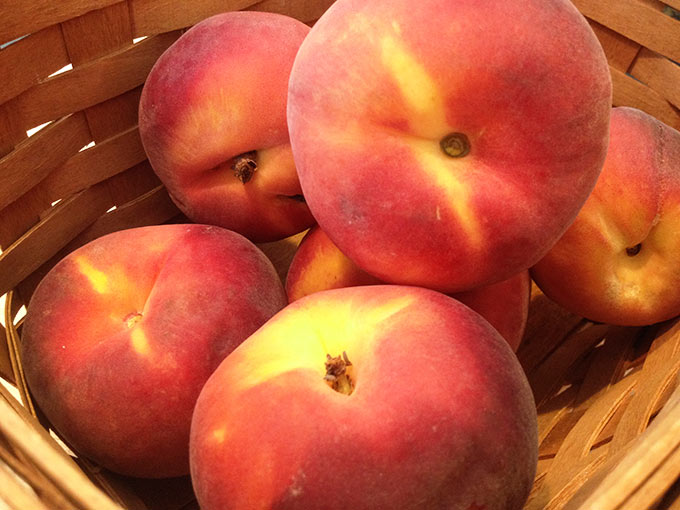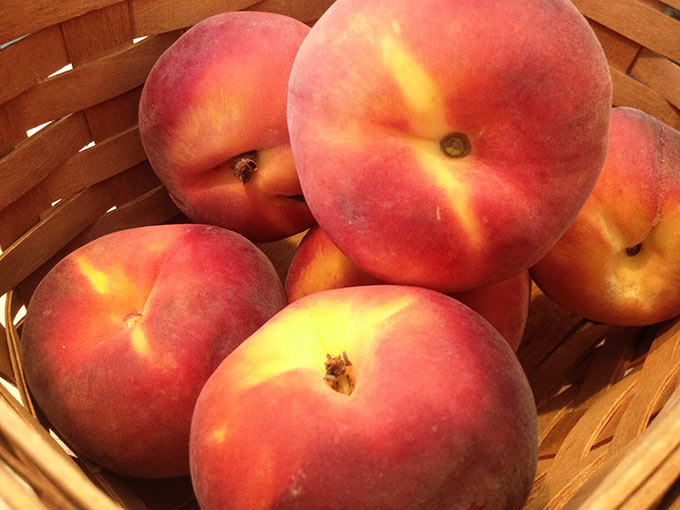 So back to peaches. I made Roasted Peach Cobbler after we got home from peach picking. The Roasted Peach Cobbler recipe happens to be from my aunt who lives across the country on the West coast. So here's the funny part. My aunt texts me that she's just taking my Cherry Pecan Granola out of her oven.
Meanwhile, I'm on the East coast, simultaneously removing HER Roasted Peach Cobbler from my oven. There's a magical connection over excellent recipes and good food, even 3,000 miles apart. I love cooking family recipes, brings us all together in an inexplicable way, connecting extended family. A beautiful thing!
So I don't know if it's still peach season where you are right now, but today I'm sharing my aunt's delicious Roasted Peach Cobbler recipe.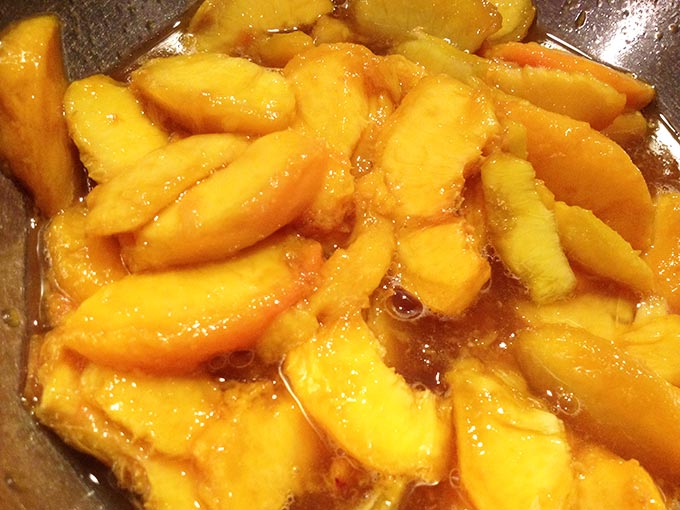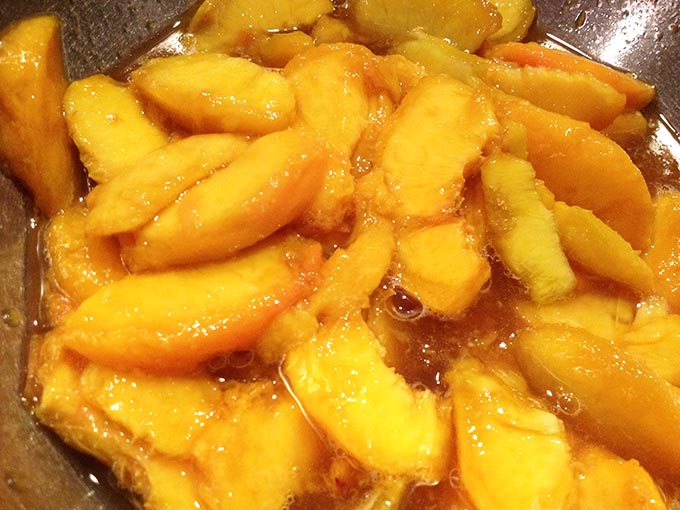 First, peel and slice the peaches and mix with brown sugar. Let sit for a half hour or more to draw out the juices. Make the simple batter and pour in the bottom of your baking pan.
Spoon the ripe, sugary peaches on top. Sprinkle all with cinnamon sugar and bake.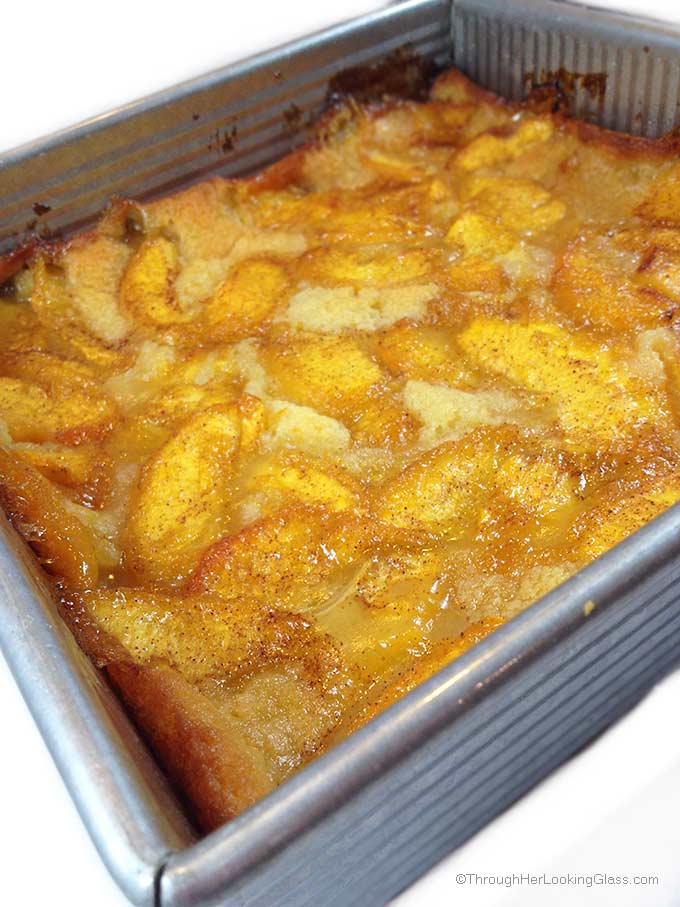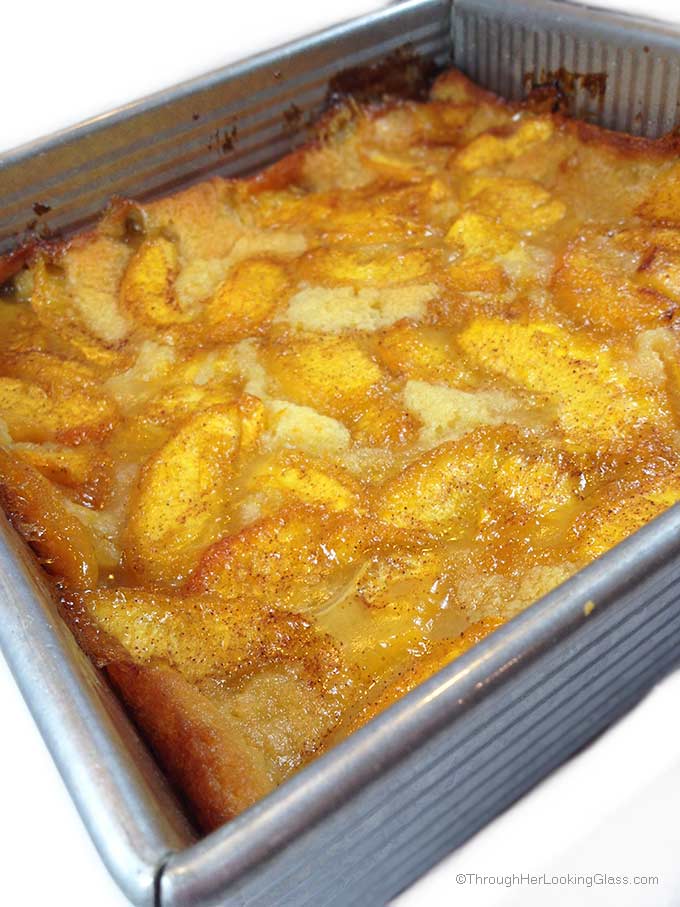 This recipe is so interesting because the batter underneath cooks and bubbles up all around the peaches. Gets crispy and yummy on the edges. It's a really fabulous recipe and smells amazing too.
So the Roasted Peach Cobbler you see was eaten in about ten minutes by my loving husband and boys. Now you see it. Now you don't. I managed to get a bite too.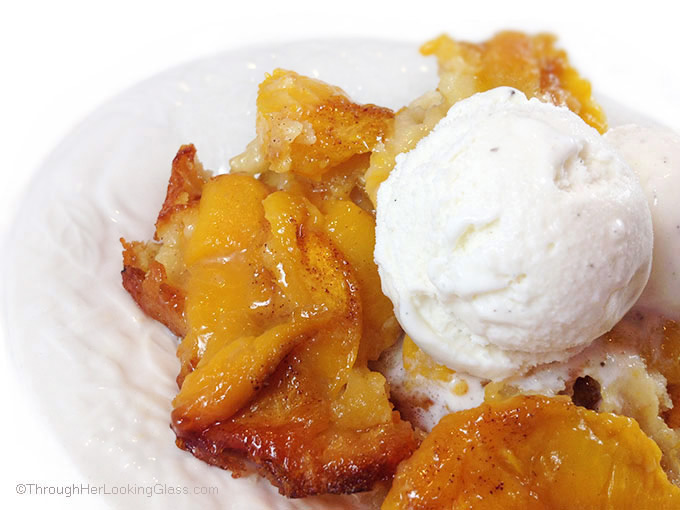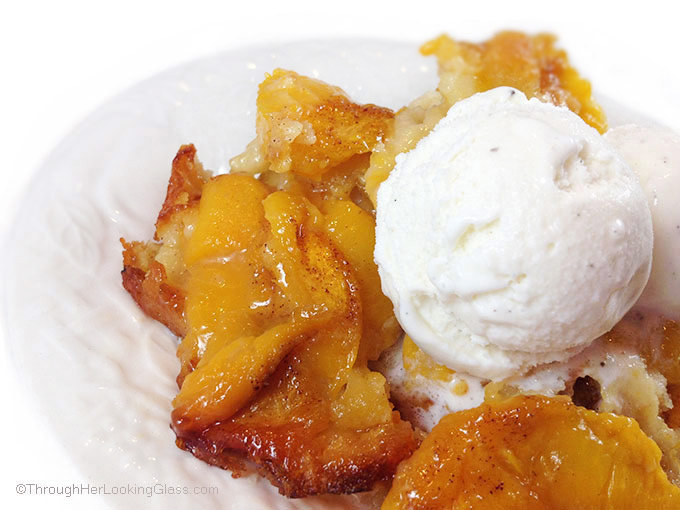 I do think you're going to love this Roasted Peach Cobbler. Perfect served warm with a scoop of melty vanilla bean ice cream perched on top.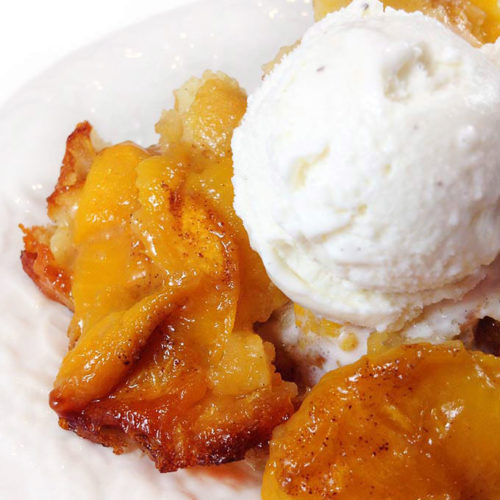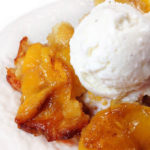 Print Recipe
Roasted Peach Cobbler
The batter underneath cooks, bubbles up all around the peaches. Gets all crispy and yummy on the edges. Fabulous.
Ingredients
3

cups

ripe peaches

peeled and sliced

1/2

cup

brown sugar

1

cup

flour

2

teaspoons

baking powder

1/2

teaspoon

salt

1

cup

milk

1/2

cup

butter

melted

1

tablespoon

or more cinnamon sugar
Instructions
Skin peaches by making X mark on one end.

Drop in a pot of scalding water for two minutes, then in an ice bath.

Easily remove the skins.

Mix sliced peaches with brown sugar.

Let sit 1/2 hour or more to "juice up".

Stir together dry ingredients.

Whisk in milk.

Stir in melted butter.

Pour batter in the bottom of an ungreased, 8" square pan.

Spoon fruit over batter.

Sprinkle heavily with cinnamon sugar.

Bake @ 375° 35 - 45 minutes, 'til golden brown.

Serve warm with ice cream...or cold!
Notes
Make cinnamon sugar by mixing 1 cup of sugar with 1 teaspoon cinnamon. Save extra for another use. (Like cinnamon sugar toast!)
You may also enjoy: Fresh Peach Pound Cake