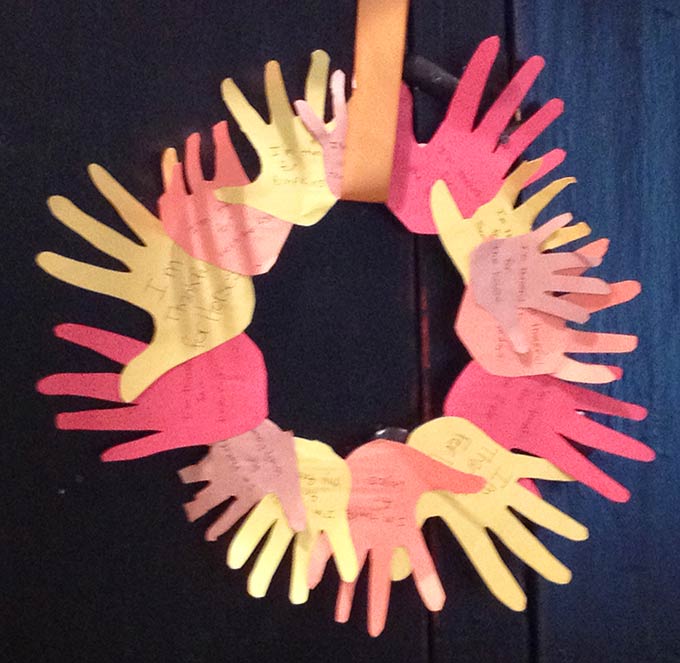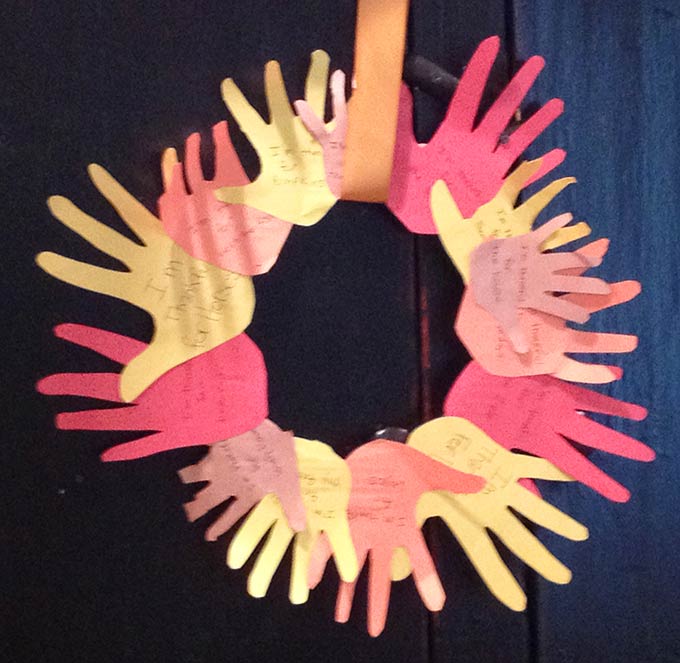 So it's been a pretty crazy week or so around here. I imagine the first week of any blog startup is interesting. I'm encouraged and thankful you've joined in on the craziness with me.(!)
There were other contributing factors aside from the blog. It was disturbing to discover damp pants on a little person, go to change his diaper and find that diaper non-existent. I mean poof! Just not there.
Somewhere along the way in our travels today, a child of mine with overalls on, lost his diaper. And we still don't know where. Can I just say, I'm thankful he was "damp" only?
Today another little boy of mine conspired to open a Chocolate Dipped Marshmallow Stand to earn money. The signage didn't come together as planned. STRESS! (For him, not me.) When the sign didn't work out, he quickly and quietly moved on to production. I was unaware until the burning smell reached me. Chocolate chips are disagreeable to microwaves on full power for extended time periods. I knew that. Now he does too.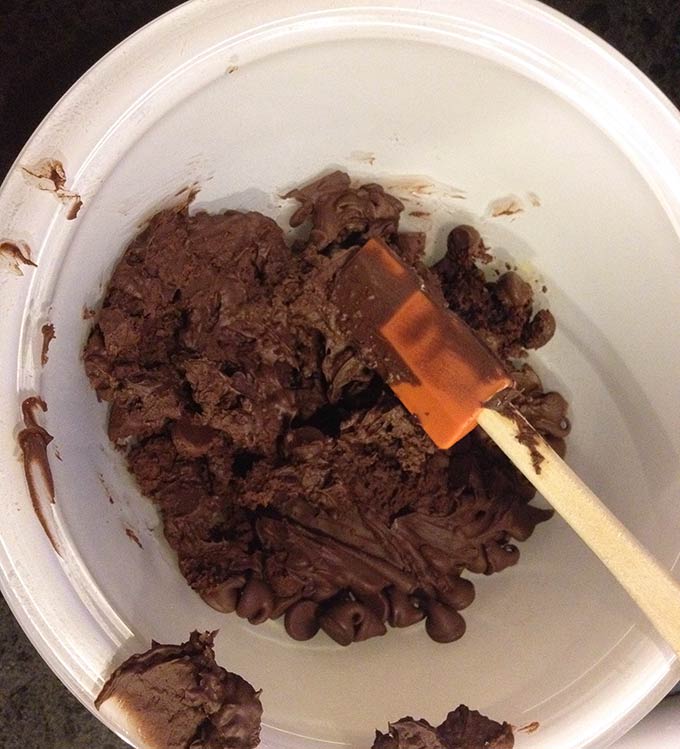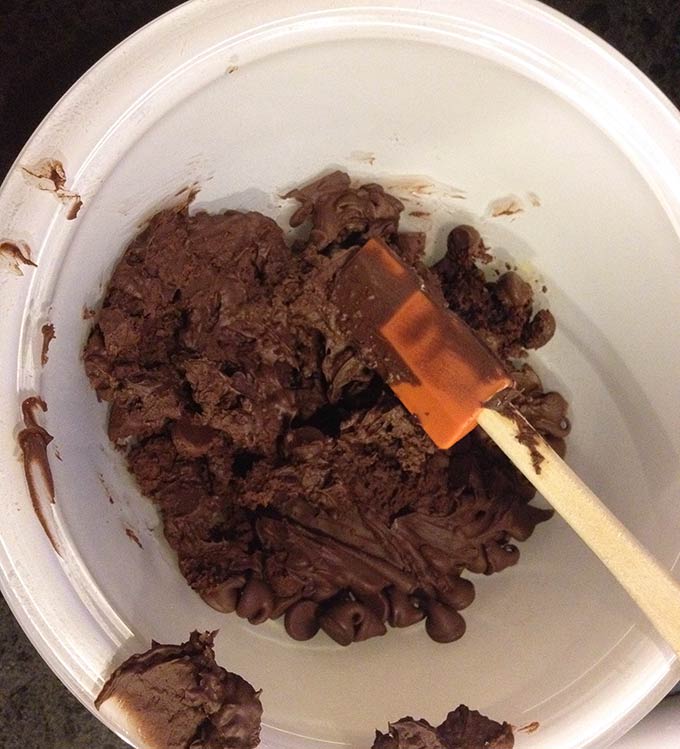 (Like a rock.)
For days he begged to boil blueberries, intending to tie-dye with the blueberry juice. I finally broke down and gave the green light yesterday.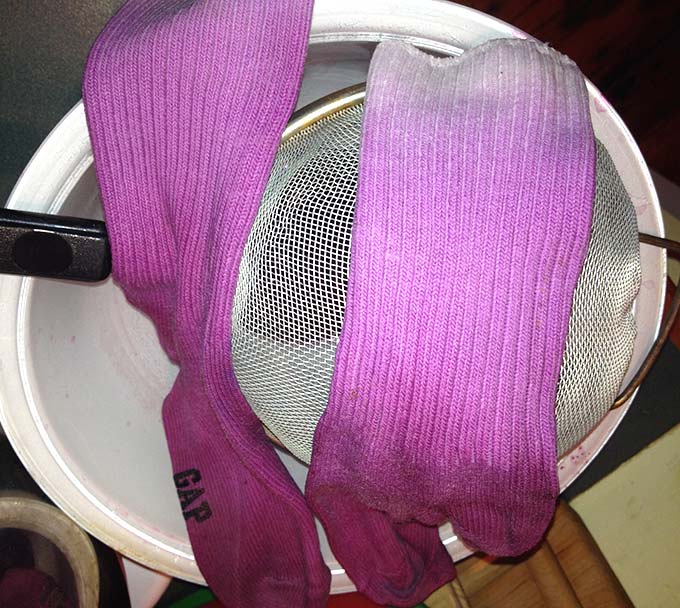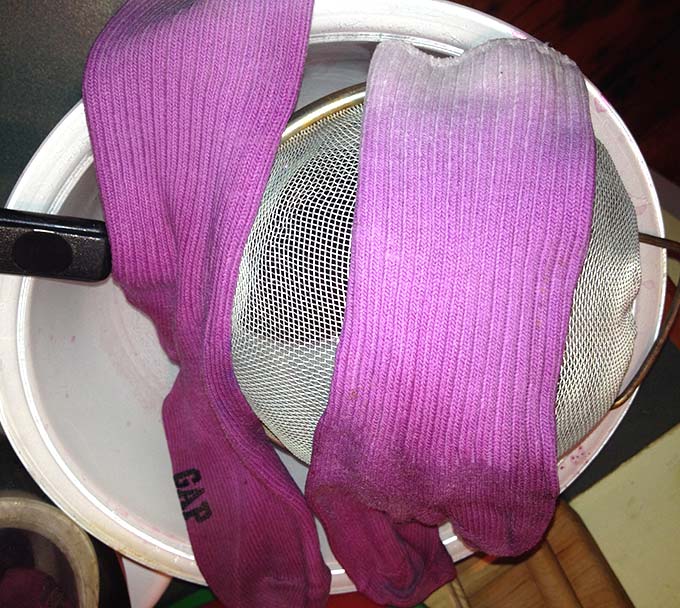 He dyed a pair of socks… to wear for Advent. I do like his thought process, and Advent is not so far away. Reminds me, I just saw a Facebook post today that Christmas is only five Fridays away. Whaaaaaaaat? How can it be?
So a week and a half ago I pushed the "publish" button for the first time on the very first "Through Her Looking Glass" blog post, Every Time A Bell Rings.  "The scariest moment is always just before you start." (Stephen King)  I agree.
I firmly pushed that button and headed out for a surprisingly quiet celebration cup of tea with my dear friend, also the mother of nine great kids. (When she and I go out, I say to unsuspecting folk…"Between us We Have Thirteen Children."  I can't resist. It may be the dramatic reactions that amuse and compel me. She humors me, quietly lets me have the moment. She's kind that way.)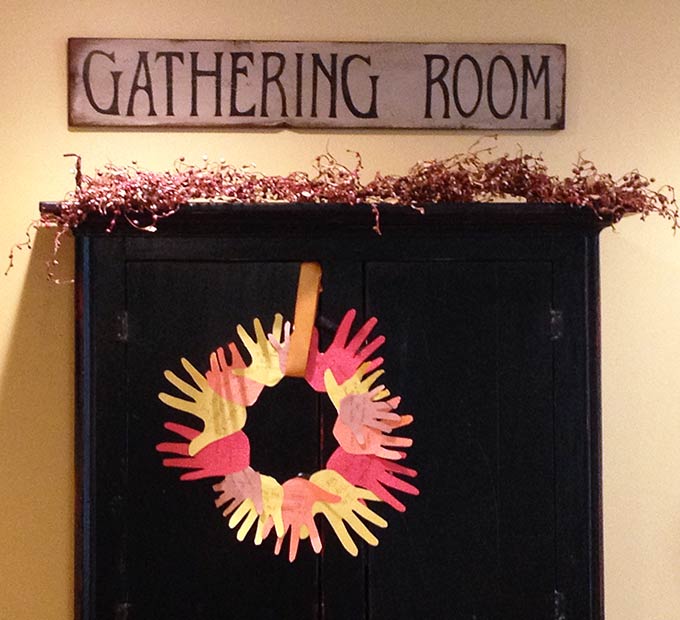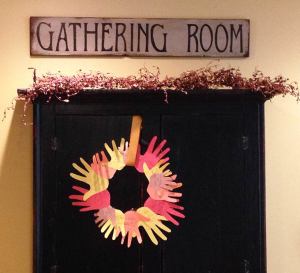 Her family had just made a Blessing Wreath. It was hanging on the armoire. I love it. Precious hands traced with simple blessings listed is very sweet. This would be a great family project to celebrate the blessings of the season with your children or grandchildren. The instructions are simple.
How to Make a Blessing Wreath
1. Trace your family's handprints on multi-colored construction paper.
2. Cut them out.
3. Have each person write something they're thankful for on their handprints.
4. Cut a large cardboard ring from an old box. (This will be the base of your wreath.)
5. Glue and overlap the hands onto the cardboard ring.
6. Hang with a cheerful ribbon!
(If you don't have nine (or thirteen!) kids, you might have to cut more than one set of hands per person.)
We have much to be thankful for.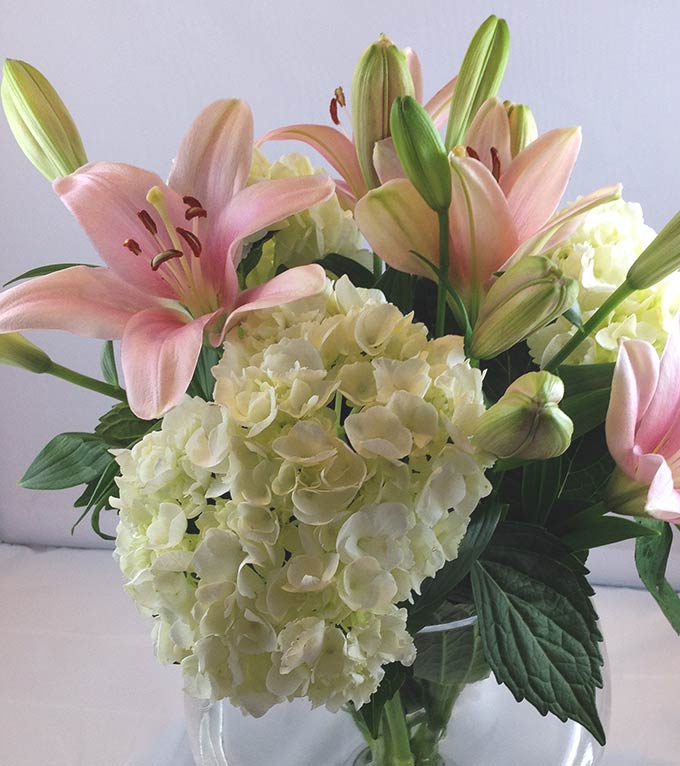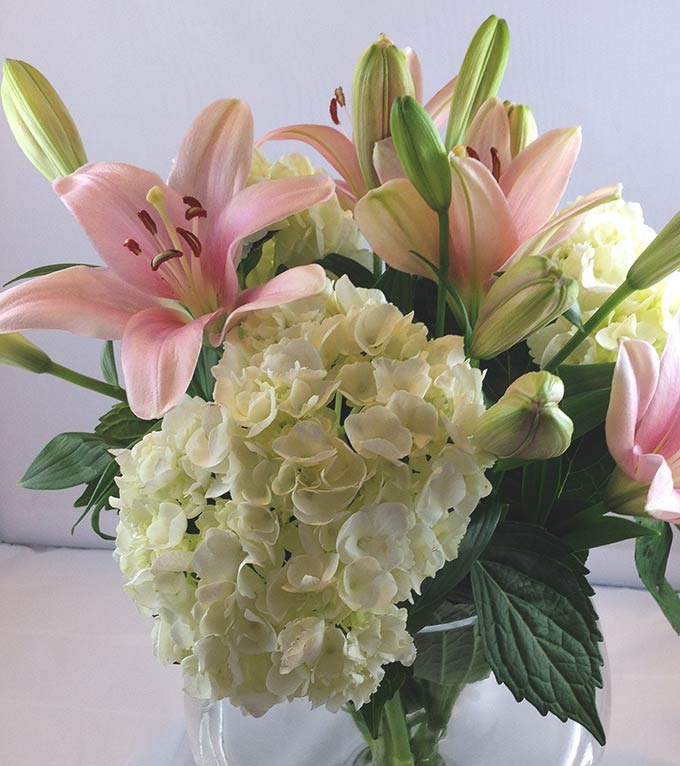 Back to the blog launch.  Mr. Through Her Looking Glass brought me these gorgeous flowers.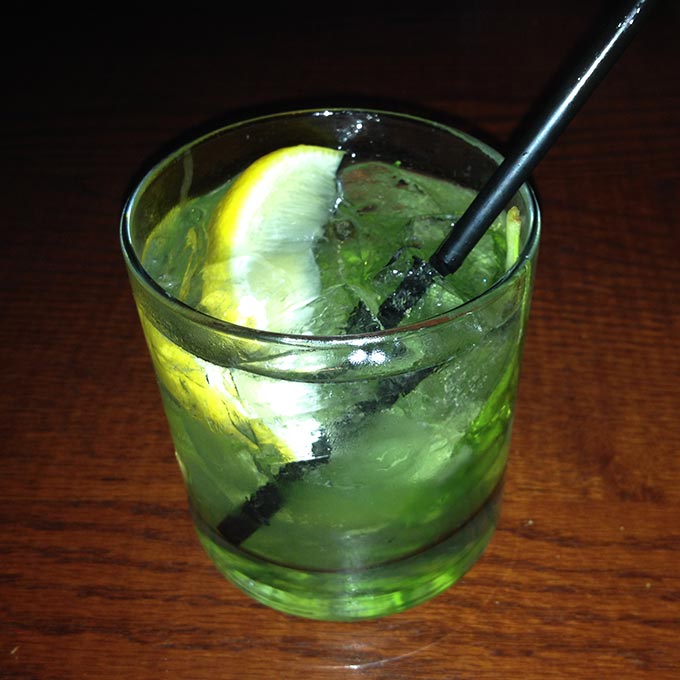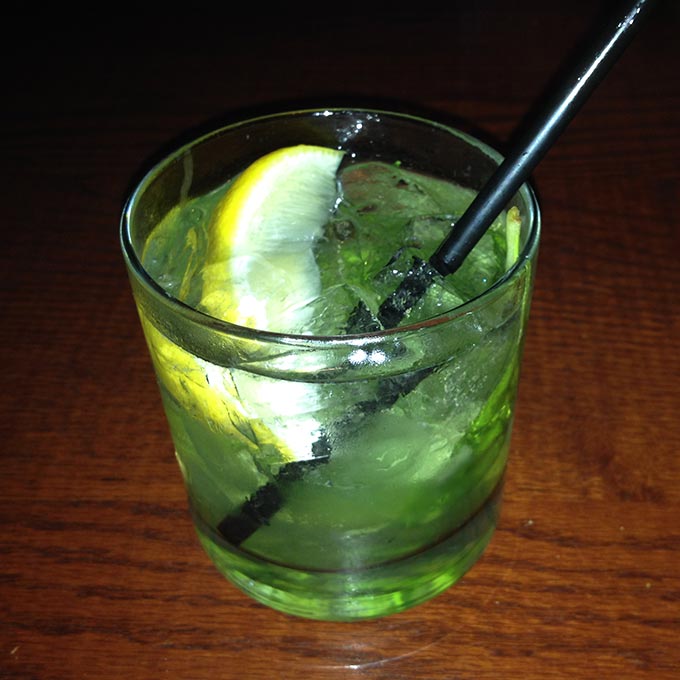 And we celebrated with an exceptional blueberry-basil mojito. My favorite.
Gotta go now.  (Still hunting for that elusive diaper.)
(If you're enjoying the posts but have yet to subscribe, it would mean so much if you'd visit the site sidebar and do that. Many thanks.)