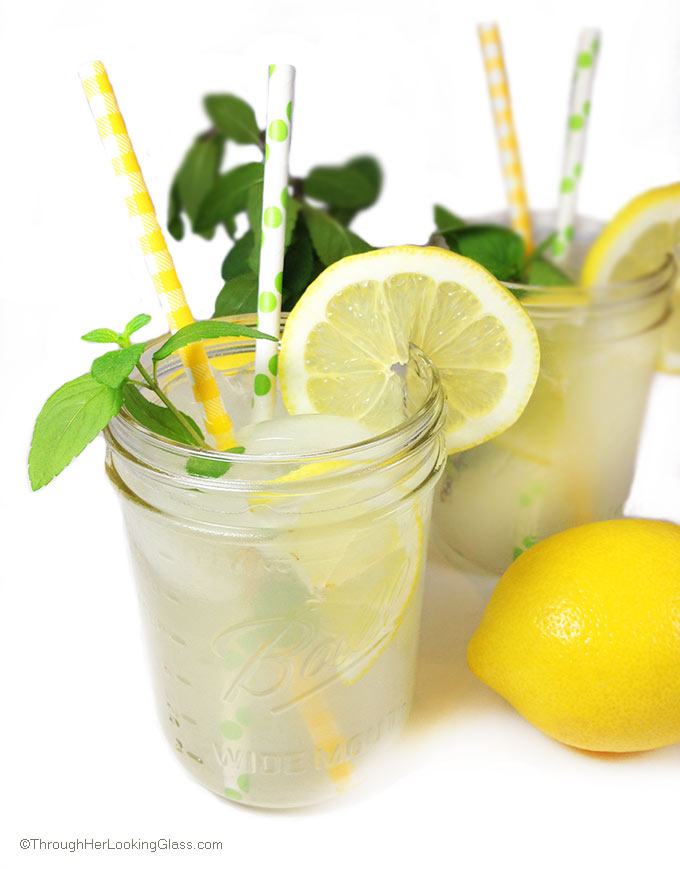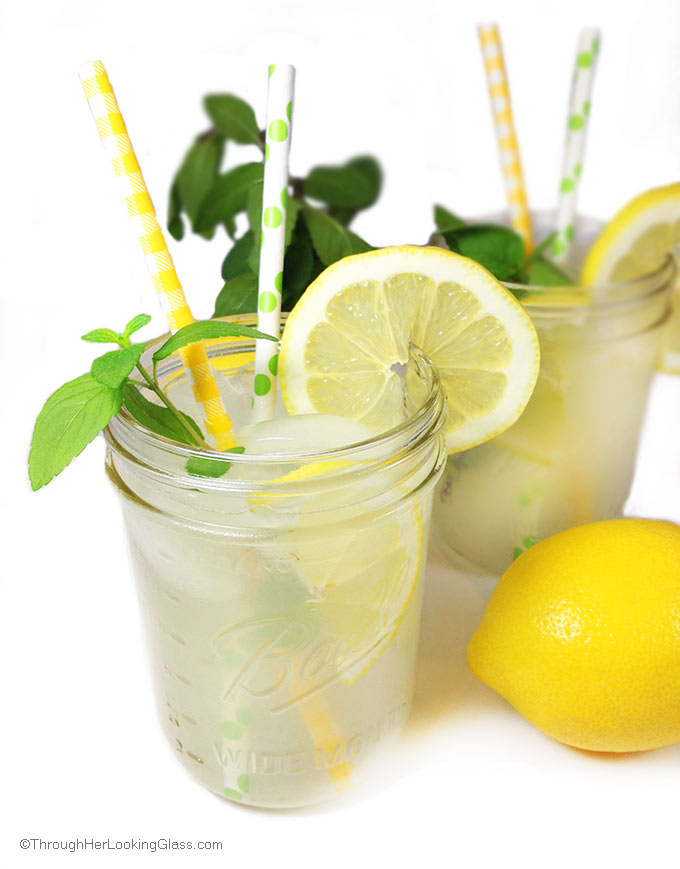 Ever get that recipe exchange chain e-mail?
You know, the one that says, "Please share your best recipe. Send yours to the top two names on the list. Add your own name. Don't send the fancy recipe with rare ingredients. Send the one you make all the time off the top of your head." That's the gist of it anyway.
That would be this Triple Easy Homemade Lemonade recipe. I got it out of The Tightwad Gazette book many years ago. Yeah, The Tightwad Gazette. Snicker. Jon was getting his masters at the time and we had two little kids, trying to scrimp and save wherever we could. This Triple Easy Homemade Lemonade recipe was one of the few rare gems in the book.
Let me tell you, if you haven't discovered it yet, there's a subculture out there obsessed with saving every nickel, dime, penny and shekel. If you know me at all, you know I'm all about saving and being frugal. BUT SAVING A PENNY IS THEIR LIFE MISSION! They refer to it as "tightwaddery." There was one elaborate tightwaddery scheme in volume II of The Tightwad Gazette I've got to tell you about. It really cracked me up. It involved getting every last drop of motor oil out of a motor oil bottle. (Yeah, change your own oil to save another peso.) There were directions for installing an elaborate PVC scaffolding system at graduated heights around the perimeter of the garage, allowing gravity to drain every last drib and drab from multiple motor oil bottles. (After nine years, you might get a half can of motor oil. If you're lucky. Gotta wonder how much PVC piping costs.)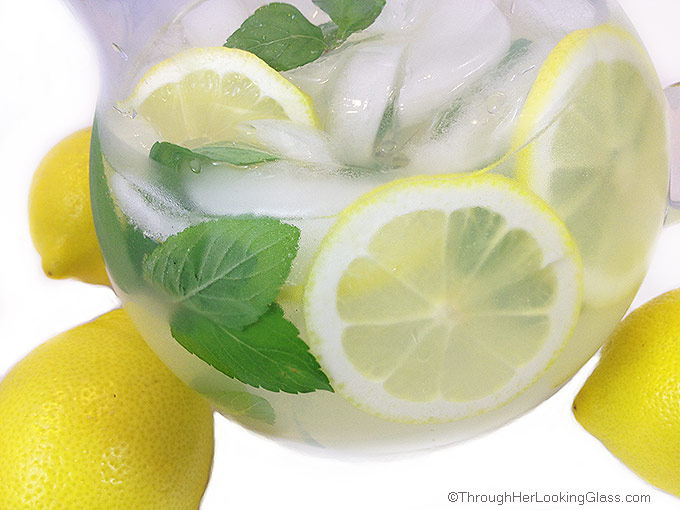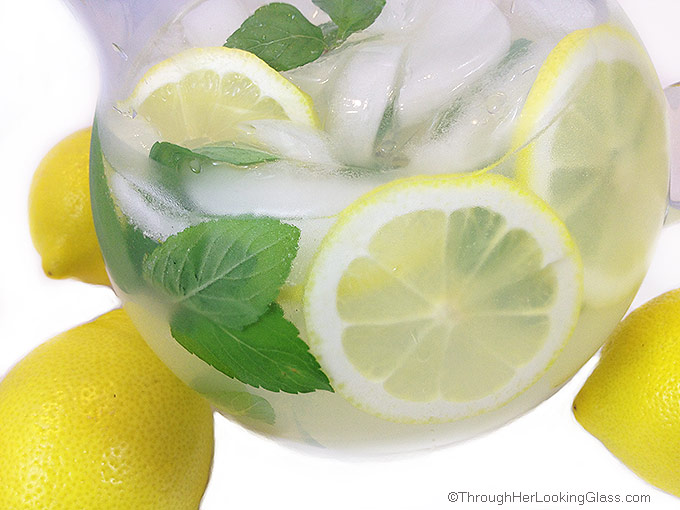 On to bigger and better things: refreshing lemonade in summertime. I am, however, very grateful to The Tightwad Gazette for this excellent and economical recipe for delicious lemonade. (!) We've been making this simple Triple Easy Homemade Lemonade for years now. About twenty to be exact. We rarely buy soda or other drinks because this recipe is so quick, easy and refreshing.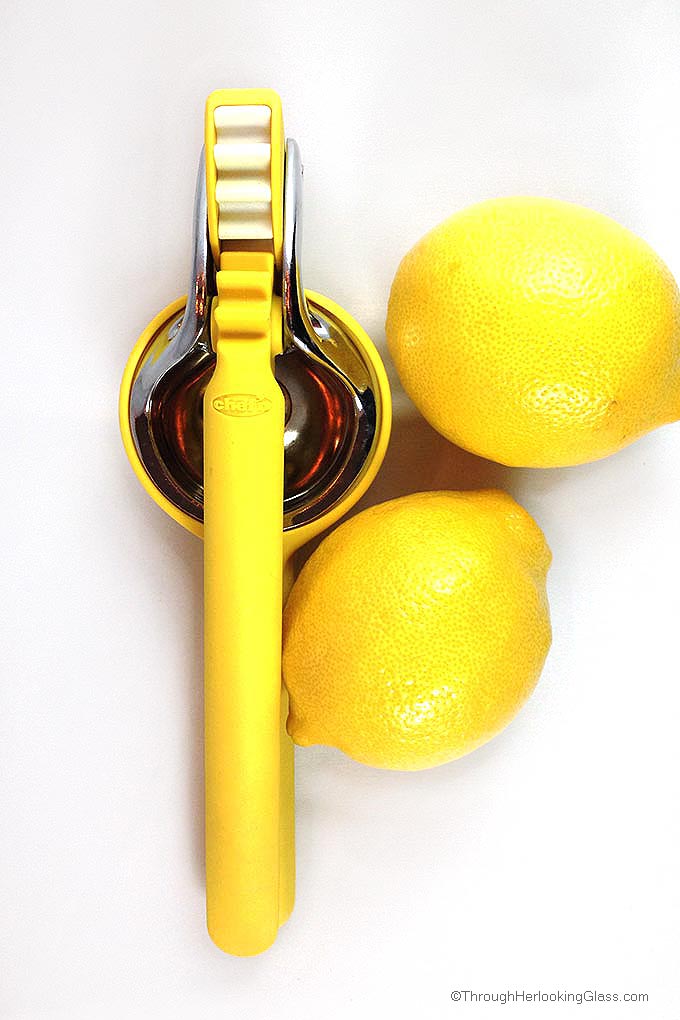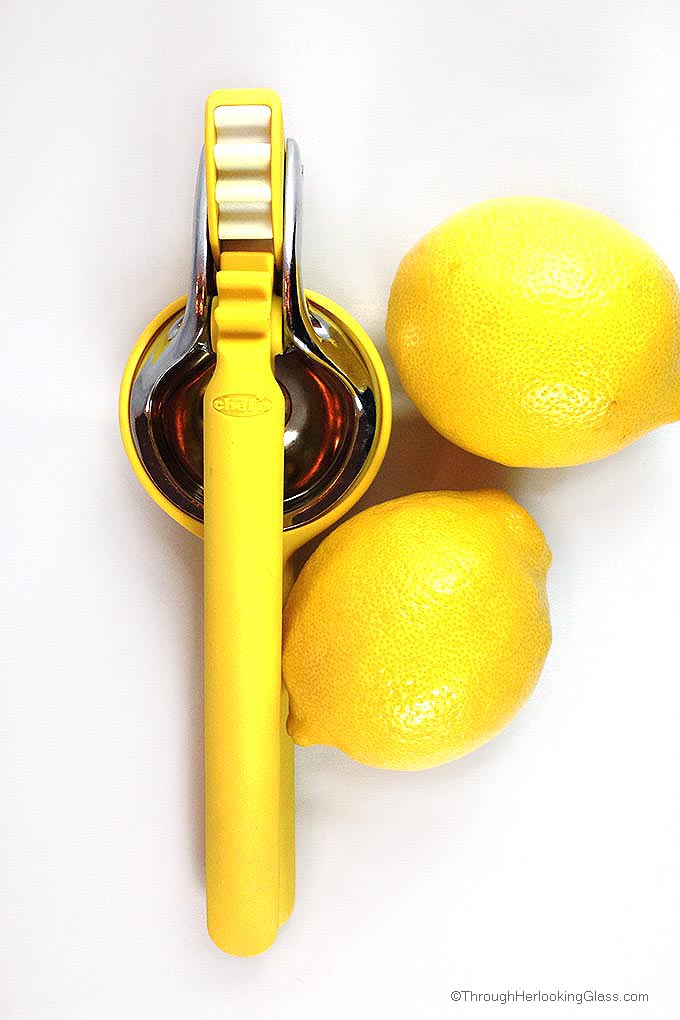 Fresh-squeezed lemon juice is always best, but I sometimes use bottled lemon juice because I'm seemingly always in a time crunch. This recipe tastes great with either fresh squeezed or bottled lemon juice. Sugar, lemon juice, water. That's all you'll need for this easy recipe. Garnish with mint springs and lemon slices if desired. Enjoy every delicious sip!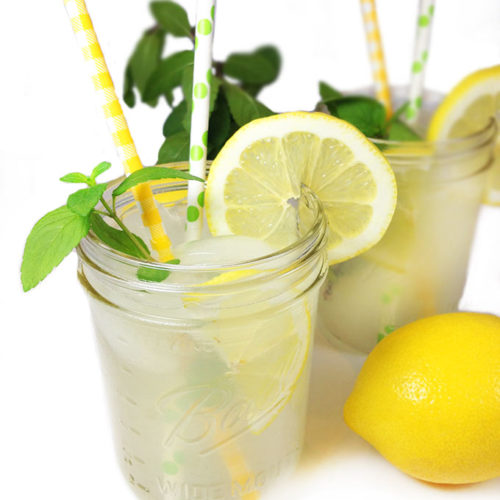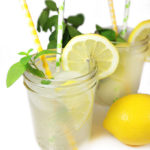 Print Recipe
Triple Easy Homemade Lemonade
Easiest refreshing lemonade recipe.
Ingredients
1

cup

fresh squeezed or bottled lemon juice

1

cup

granulated white sugar

2

quarts

water

Optional Garnish: lemon slices

fresh mint sprigs
Instructions
Mix sugar and lemon juice in a 2 quart pitcher 'til sugar is dissolved.

Fill the pitcher with cold water and stir

Garnish with lemon slices and fresh mint sprigs if desired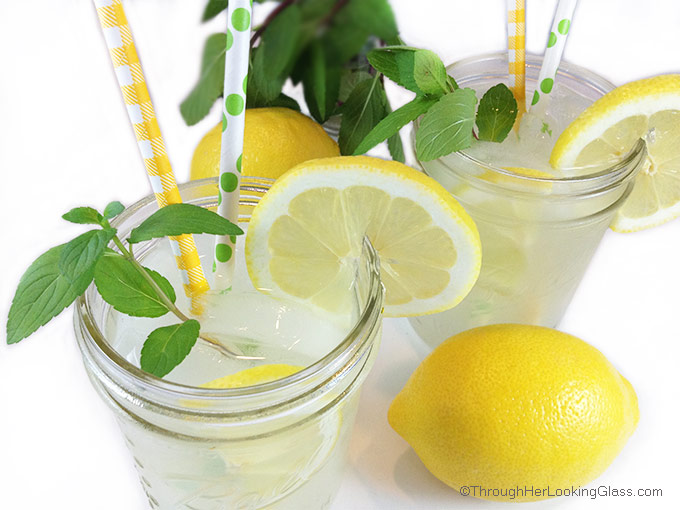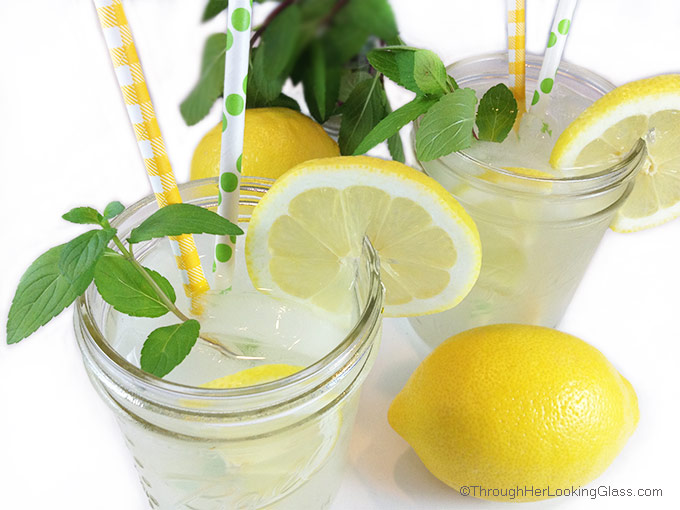 Triple Easy Homemade Lemonade
You may also enjoy: Raspberry Limeade