This Triple Easy Homemade Lemonade recipe is just that — super easy! It's the perfect drink to make when the sun is up and the weather is hot. Refreshing, simple, and delicious, you can't go wrong with tall glass of ice cold homemade lemonade!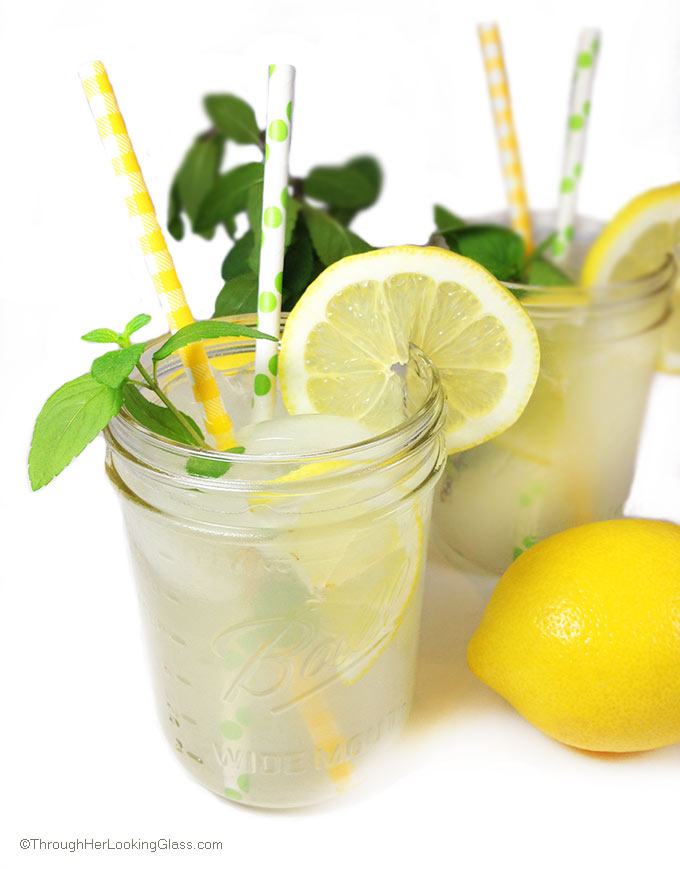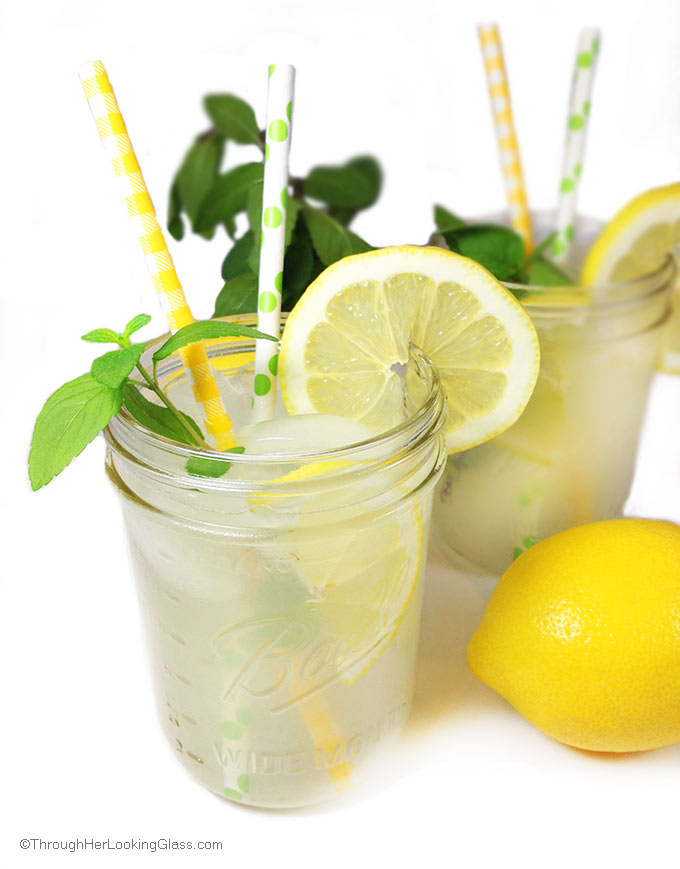 What Is Triple Easy Homemade Lemonade?
Ever get that recipe exchange chain e-mail? You know, the one that says, "Please share your best recipe. Send yours to the top two names on the list. Add your own name. Don't send the fancy recipe with rare ingredients. Send the one you make all the time off the top of your head." (That's the gist of it anyway.)
This Triple Easy Homemade Lemonade recipe fits the bill! I got it out of "The Tightwad Gazette" book many years ago. (Yeah, "The Tightwad Gazette." Snicker.) Jon was getting his masters degree at the time and we had two little kids, trying to scrimp and save wherever we could. This simple homemade lemonade recipe was one of the few rare gems in that book. I'm so grateful to "The Tightwad Gazette" for this excellent and economical recipe for delicious lemonade. We've been making it for nearly 20 years now, and we rarely buy soda or other drinks because this recipe is so quick, easy, and refreshing. Perfect for hot summer days, after-school refreshments, or including in your recipe exchange chain email.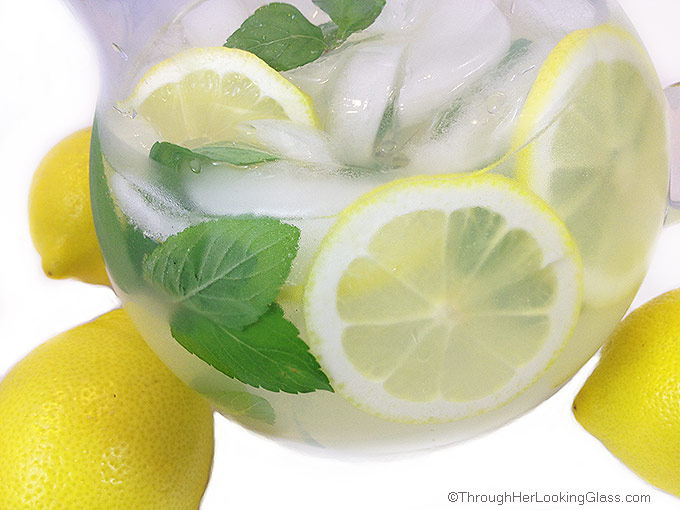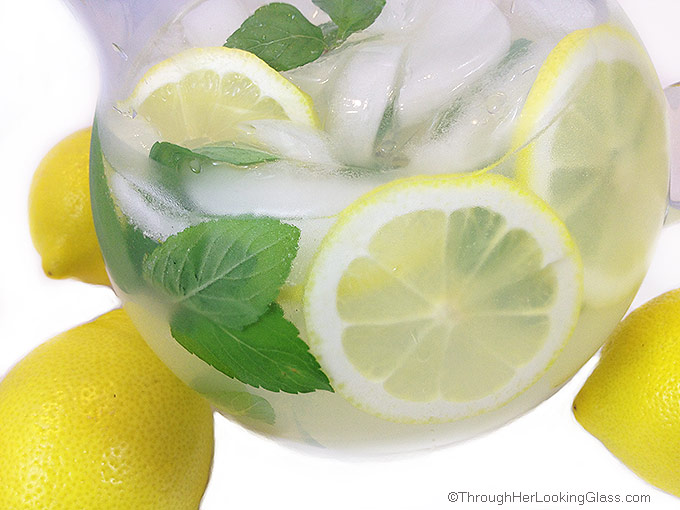 Key Ingredients
You only need three ingredients to make this easy lemonade recipe — sugar, lemon juice, and water. That's truly it! Garnish with mint springs and lemon slices, if desired, and enjoy every delicious sip!
Fresh-squeezed lemon juice is always best for making homemade lemonade, but I sometimes use bottled lemon juice because I'm seemingly always in a time crunch.
If you love homemade lemonade, then you should try my Old-Fashioned Limeade recipe! It's basically this same lemonade recipe, but with lemons instead of limes. Or take it up a notch by adding some fresh raspberries!
How To Make the Best Homemade Lemonade
Simply start by mixing the sugar and lemon juice in a 2 quart pitcher until the sugar is completely dissolved. Then, fill the pitcher with cold water, and give it a good stir. Garnish with lemon slices and fresh mint sprigs, if desired, before stirring again and serving.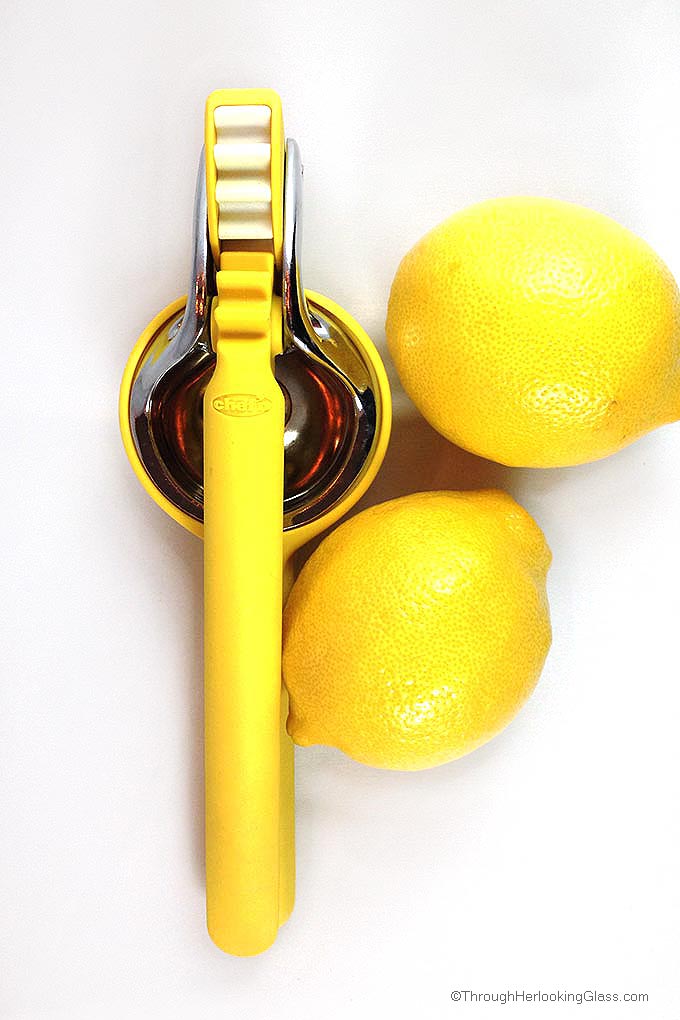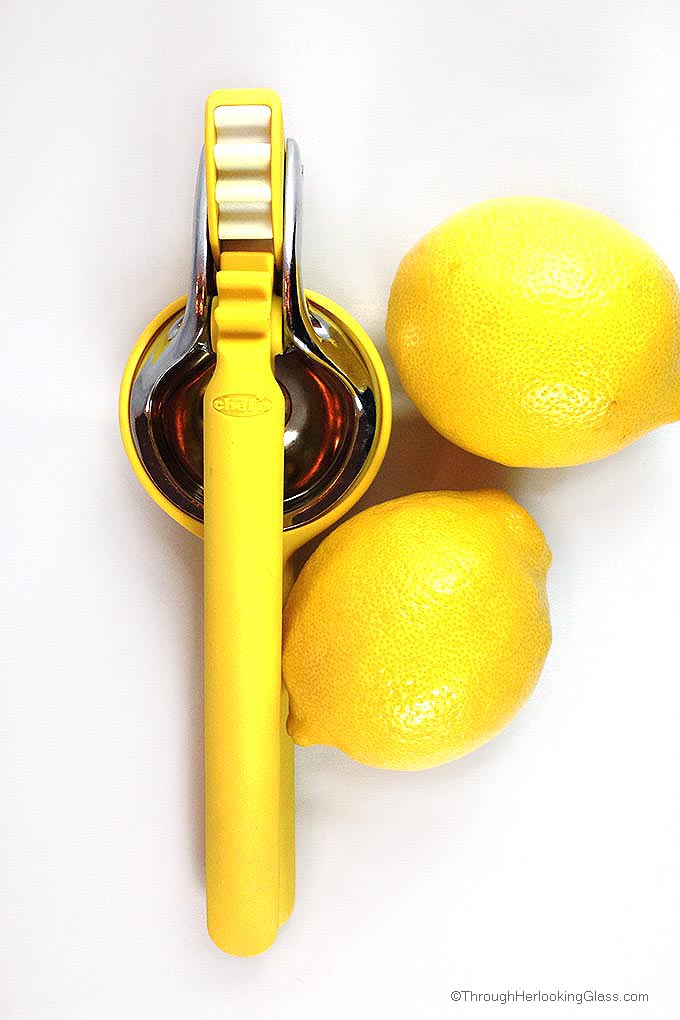 Serving Suggestions
Add other fresh herbs like basil, thyme, or rosemary, if you like, in place of or in addition to the mint.
Jalepenos or fresh berries would also be delicious in this lemonade recipe if you want it a little spicy or more sweet.
Turn it into a cocktail with your favorite light liquor and some tonic water.
Freeze it or blend with some ice to make a slushy!
Or turn it into a popsicle by freezing in a popsicle mold.
Mix with your favorite fruit juice or even iced tea.
You can truly customize it however you like and use it as a base for more drink recipes.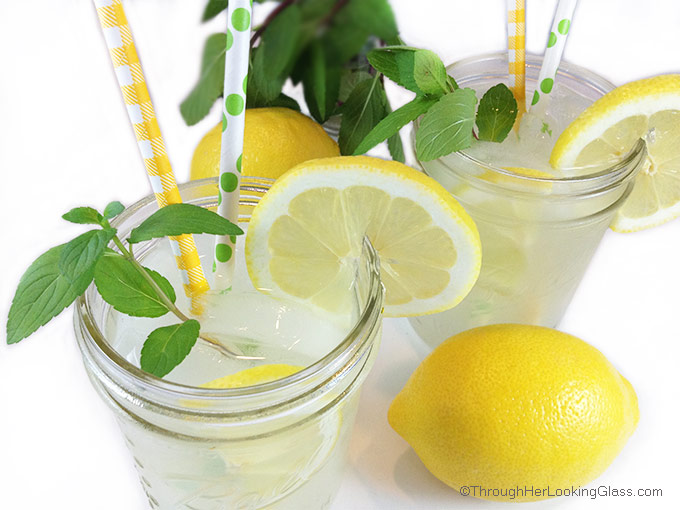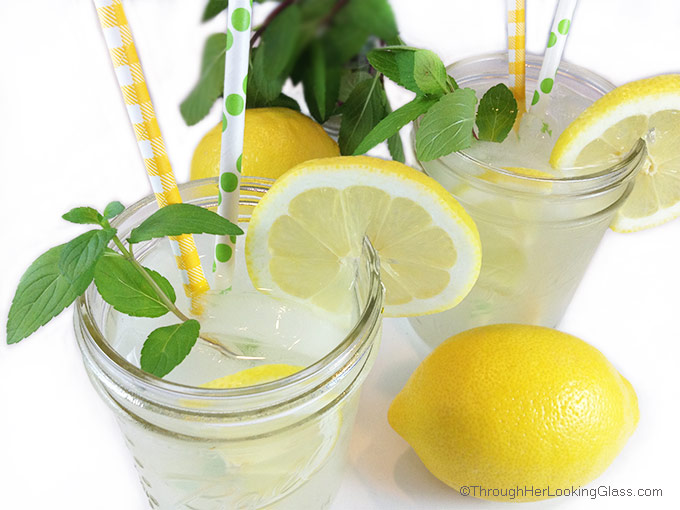 Storage and Freezing Instructions
Store this homemade lemonade in the pitcher you use to prepare it in your fridge for up to 5 days. (Although I doubt it will last that long!) Make sure to stir before re-serving to mix anything that may have separated or settled at the bottom.
Freeze this homemade lemonade in an ice cube tray, airtight container, or freezer-safe plastic bag for up to 6 months. Thaw as desired when your lemonade craving strikes, or blend it up into a frozen cocktail or mocktail!
More Drink Recipes To Try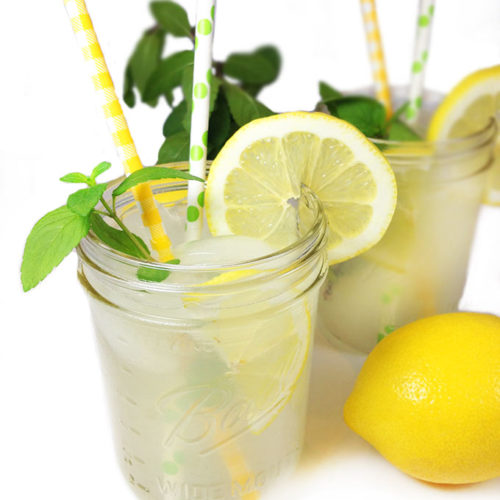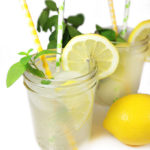 Print Recipe
Triple Easy Homemade Lemonade
Easiest refreshing lemonade recipe.
Ingredients
1

cup

fresh squeezed or bottled lemon juice

1

cup

granulated white sugar

2

quarts

water

Optional Garnish: lemon slices

fresh mint sprigs
Instructions
Mix sugar and lemon juice in a 2 quart pitcher 'til sugar is dissolved.

Fill the pitcher with cold water and stir

Garnish with lemon slices and fresh mint sprigs if desired