Hard to believe that 2016 is almost history! Hope you're squeezing in some rest, relaxation and family time in the the wake of Christmas. Before wishing you a Happy New Year, thought I'd share the Top Ten 2016 Recipes here on Through Her Looking Glass.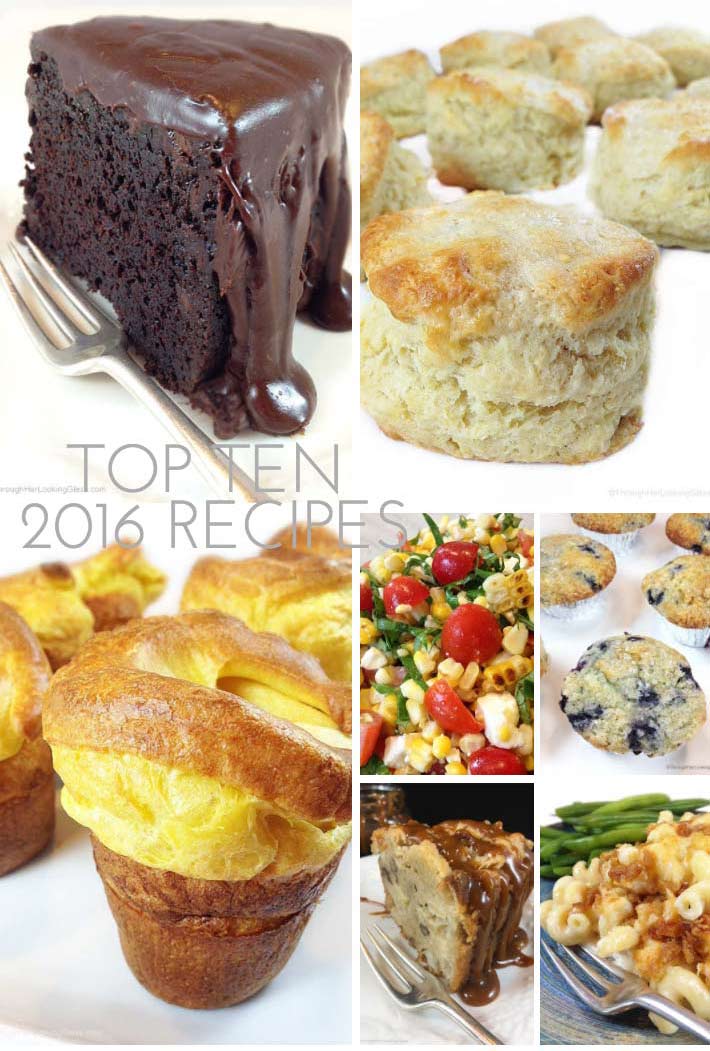 I wasn't surprised about #1, the Famous Brick Street Chocolate Cake. But I was definitely surprised by a few others that made it to the list. Following are the Top Ten 2016 Recipes viewed, in order.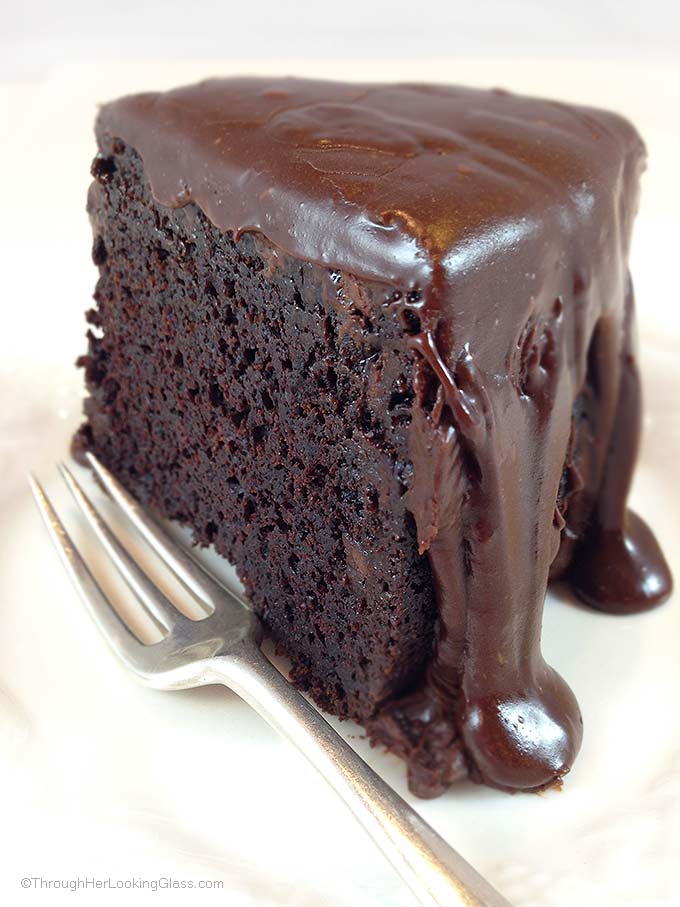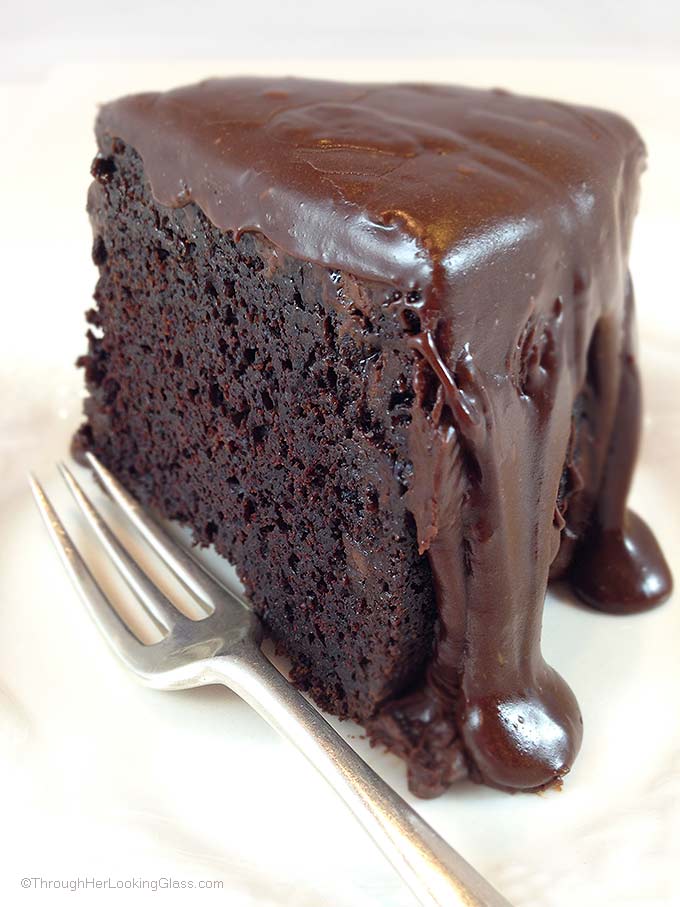 #1 – Brick Street Chocolate Cake
The luscious Famous Brick Street Chocolate Cake is everything you dream of in a chocolate cake. Rich, dense and delicious. The pourable chocolate ganache is over the top decadent!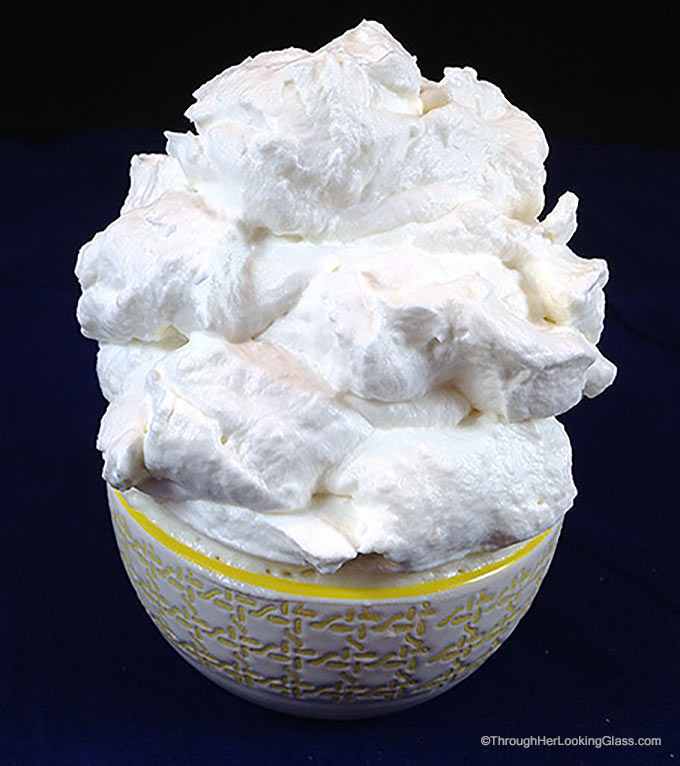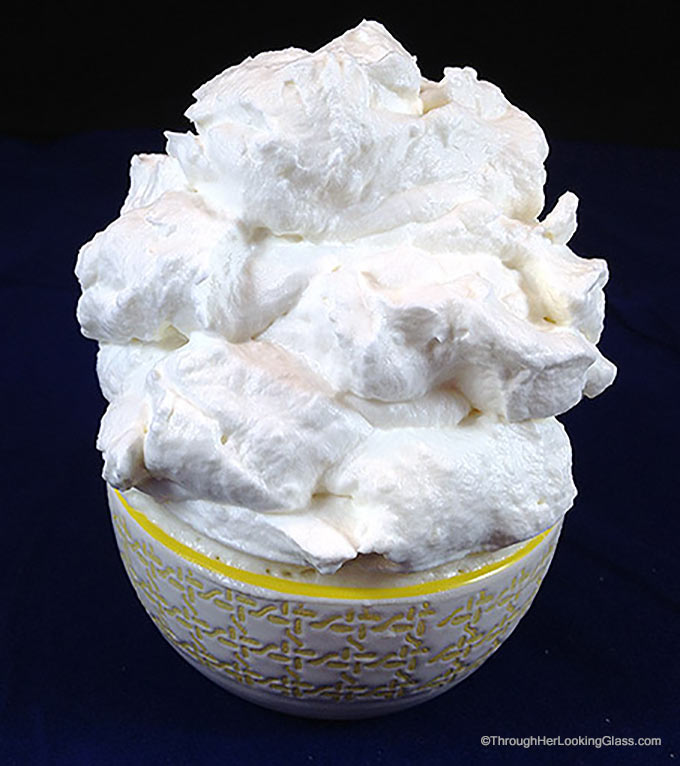 #2 – How to Make Sweet, Stiff (Stabilized) Whipped Cream
Sweet (Stabilized) Stiff Whipped Cream: the perfect topping for cakes, pies, parfaits and desserts! It's delicious and holds its shape, even in the heat.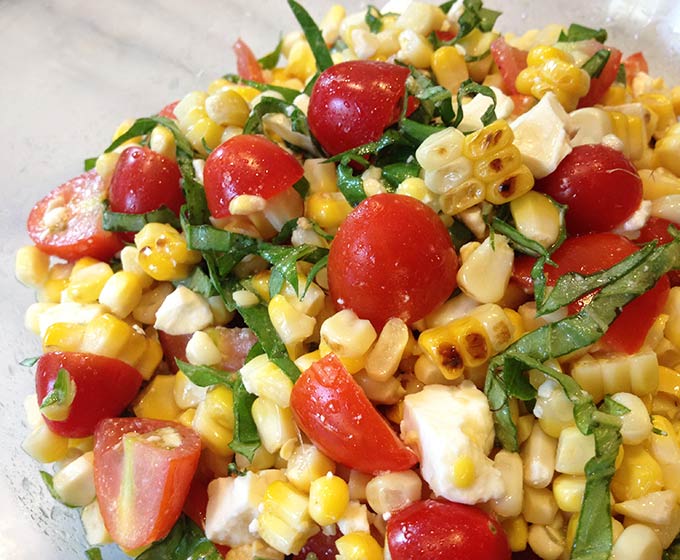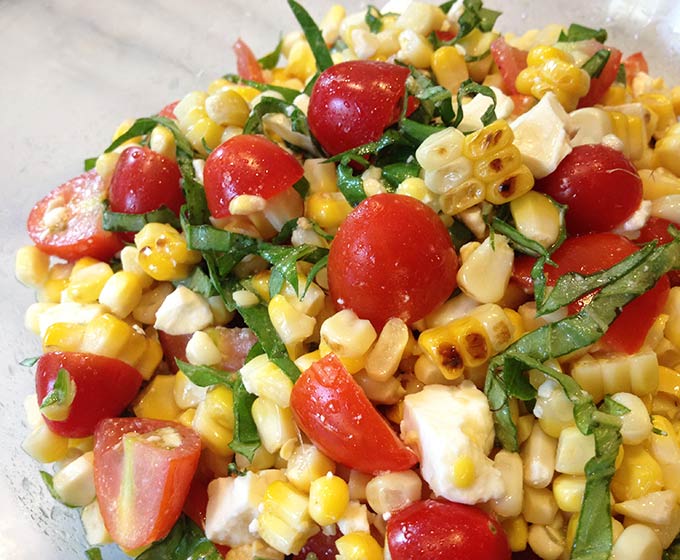 #3 – Grilled Corn Basil & Tomato Salad w/Feta
This salad is just incredible with freshly picked sweet farm corn and garden ripe summer tomatoes. Grilled Corn, Basil & Tomato Salad is the perfect go-to side dish for all your summer entertaining.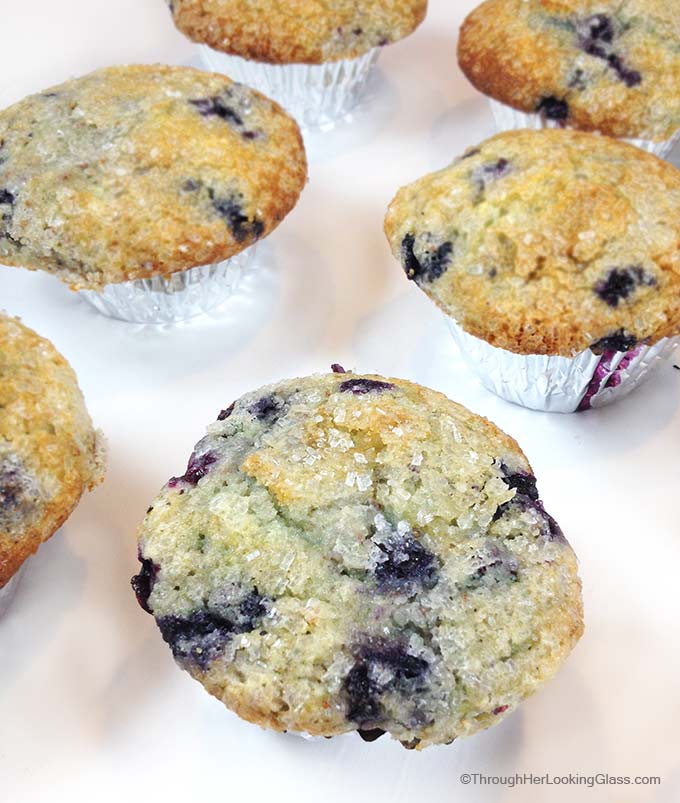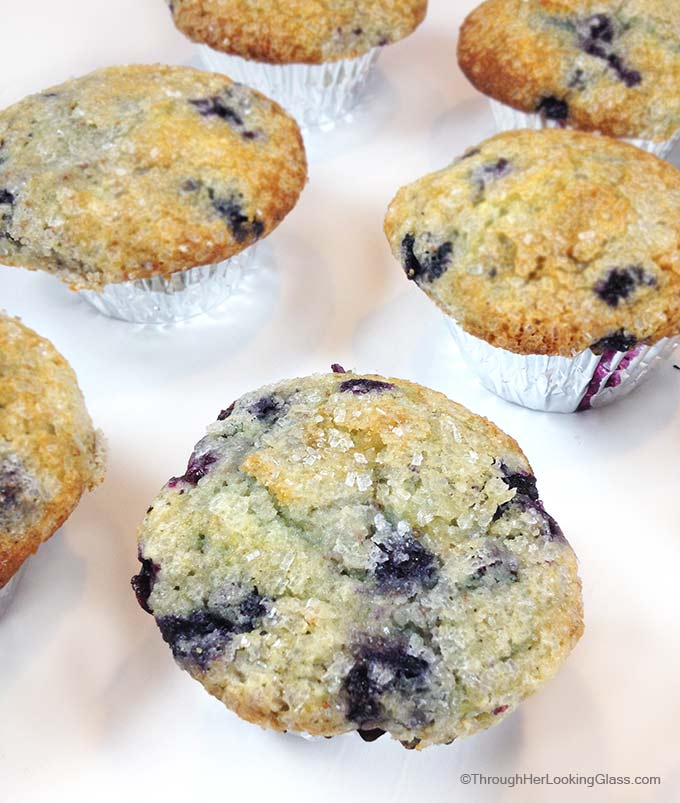 #4 – Jordan Marsh Blueberry Muffins
Jordan Marsh Blueberry Muffins are legend in New England. Big, tender bakery-style muffins studded with juicy blueberries. The ultimate weekend brunch muffin with history and a boatload of wonderful Boston memories!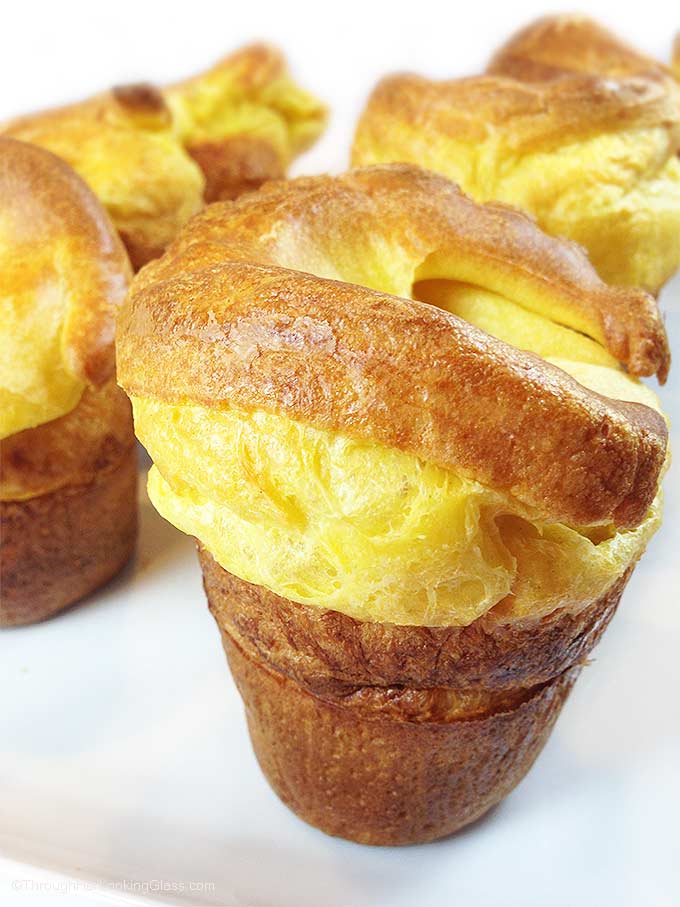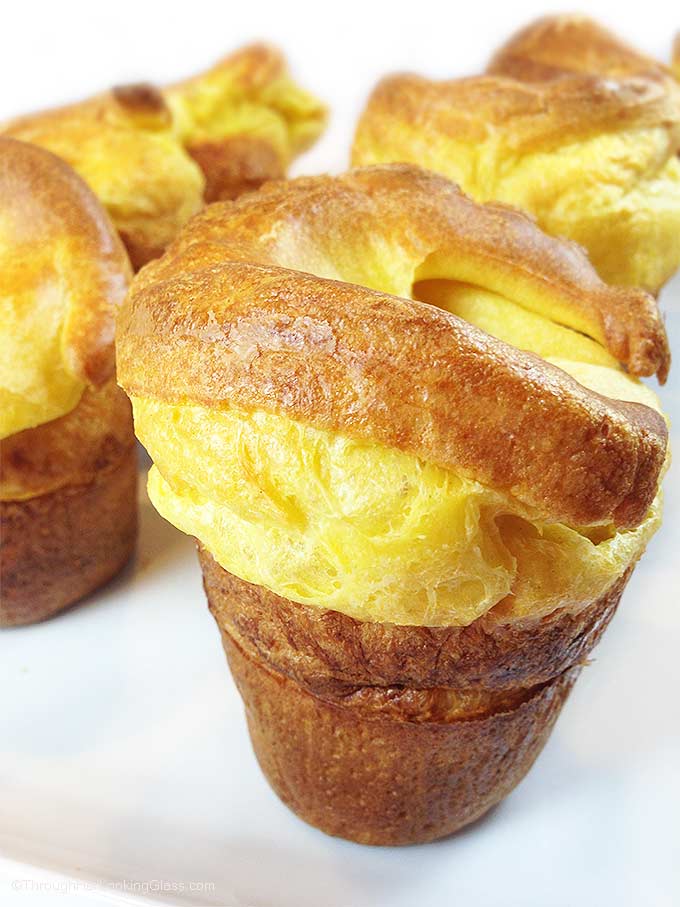 #5 – Jordan Pond House Best Popover Recipe
A popover is a light muffin made from a thin eggy batter, which rises to form a hollow shell when baked. That light and airy hollow shell is served hot, slathered with butter and strawberry jam. Jordan Pond House Popovers are known regionally as the best popovers in all of New England. If you've never tried a popover before, you're in for a real treat!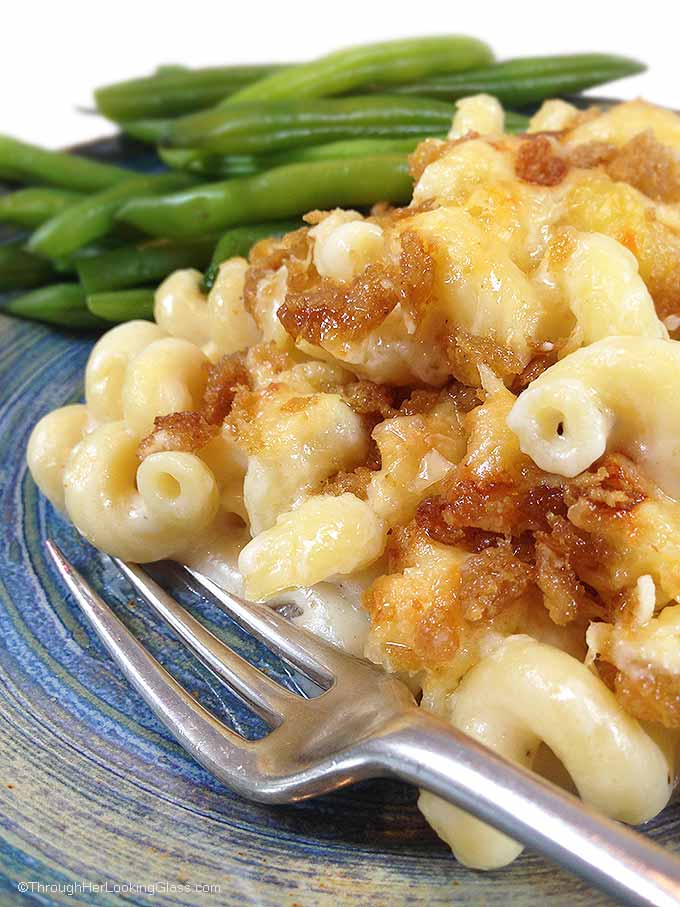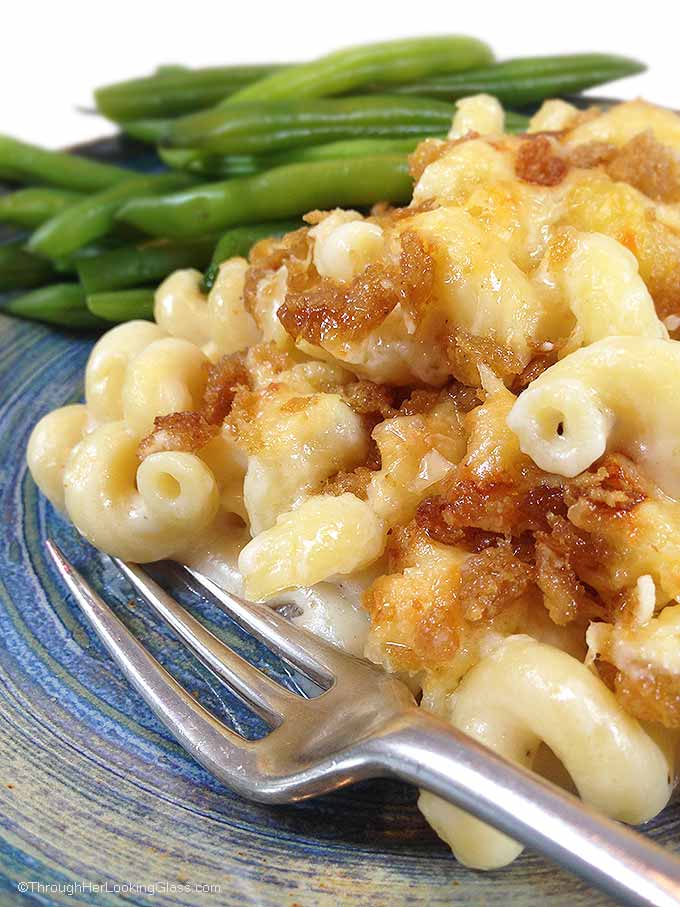 #6 – Ultimate Three Cheese Gruyere Mac & Cheese
I think the key ingredient here is the Gruyere. If you're a Gruyere fan, you'll absolutely love this macaroni and cheese. This homemade Gruyere Mac & Cheese recipe has plenty of sophisticated cheesy sauce, so goodbye dry mac & cheese.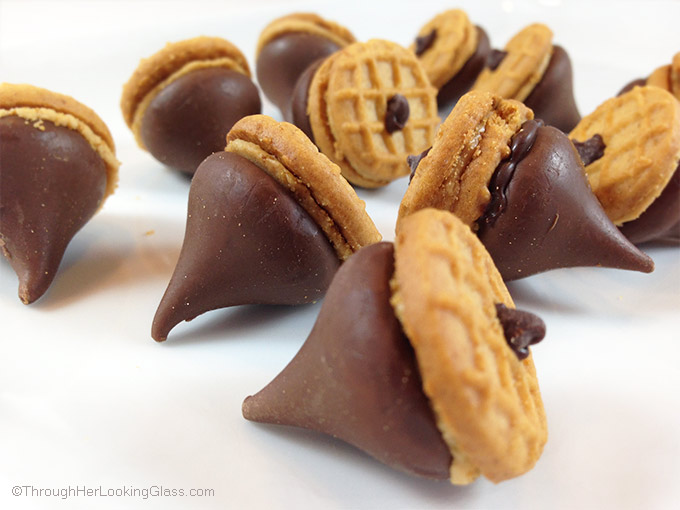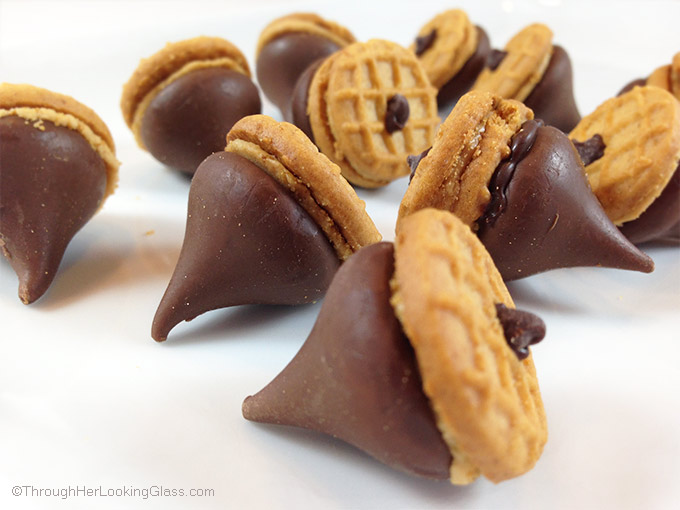 #7 – Peanut Butter Chocolate Acorns
Here's a fun little harvest snack that's cute and quick to make, perfect to usher in the season. Not labor intensive. Not rocket science. These Peanut Butter & Chocolate Acorns are the perfect little fun bite for harvest and fall classroom parties.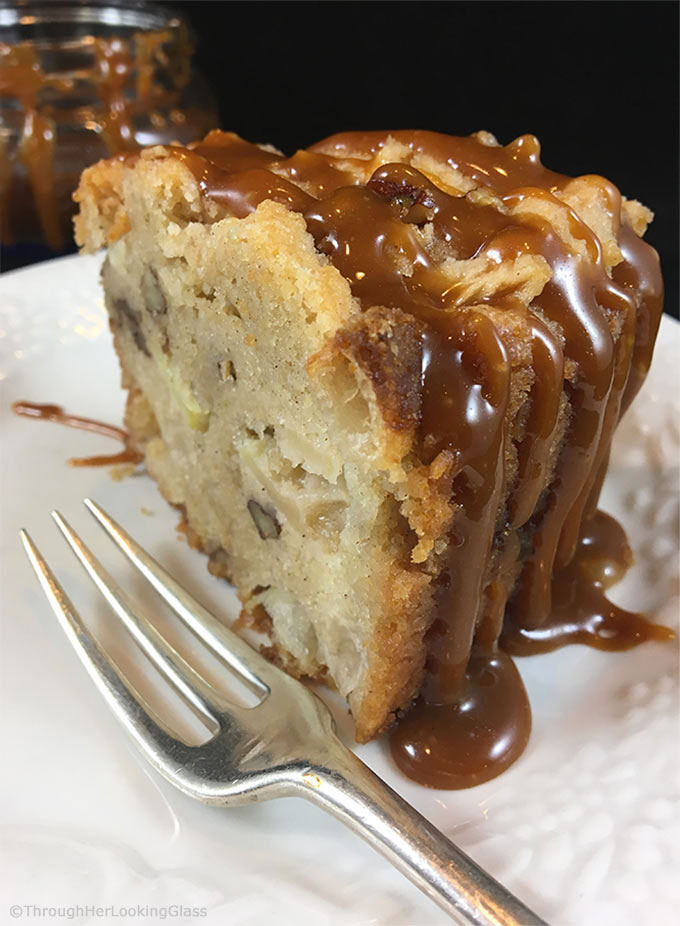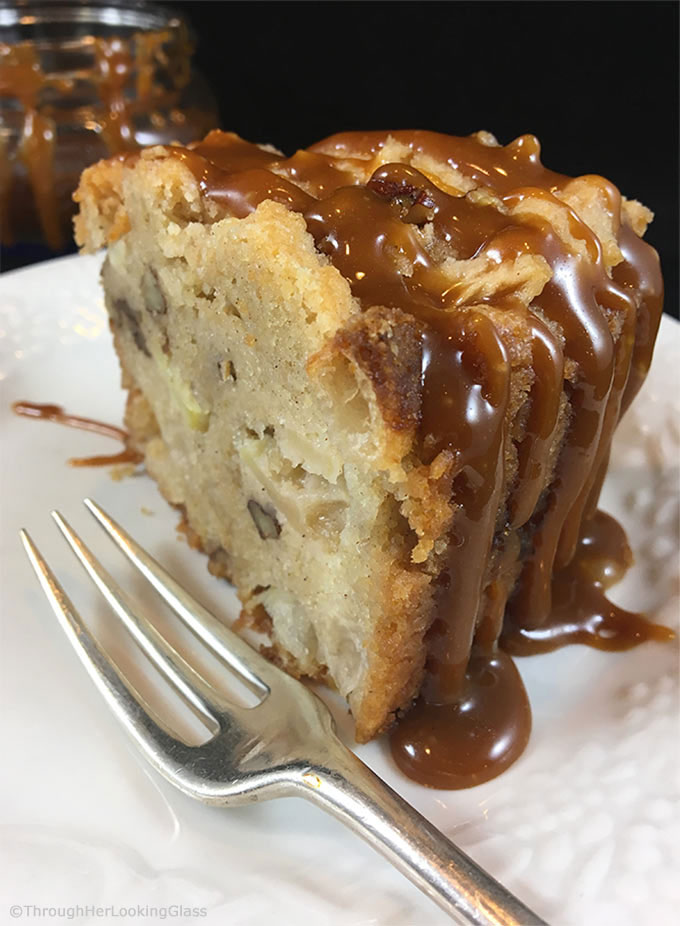 #8 – Salted Caramel Apple Cake
Fall is the perfect season to cozy up and enjoy a slice of this scrumptious Salted Caramel Apple Cake. This moist made-from-scratch cake is packed with fresh apples and all real ingredients. The thick, salted caramel sauce comes together in just minutes on the stove top!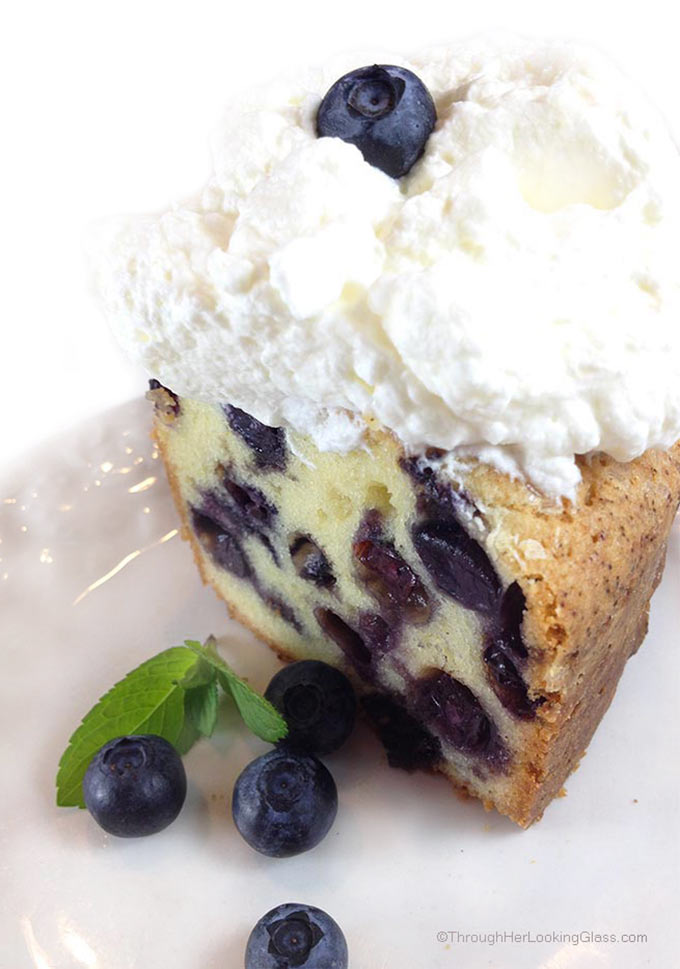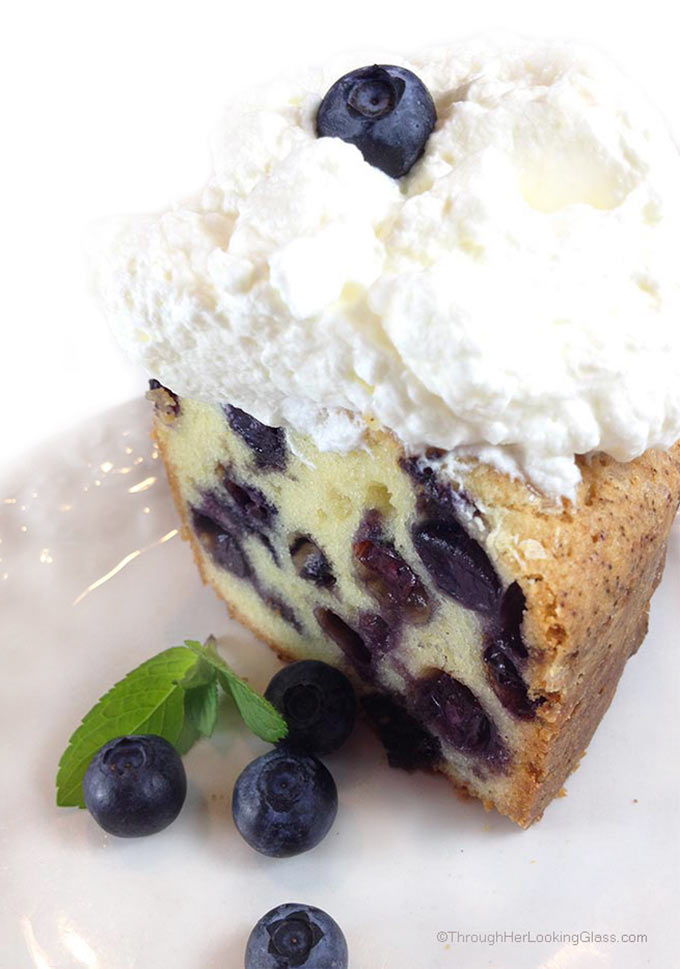 #9 – Blueberry Pound Cake
If you're a pound cake and blueberry lover, then this Blueberry Pound Cake is for you. It's a moist, dense, buttery cake packed with plump, juicy blueberries. And topped with crunchy sparkling sugar.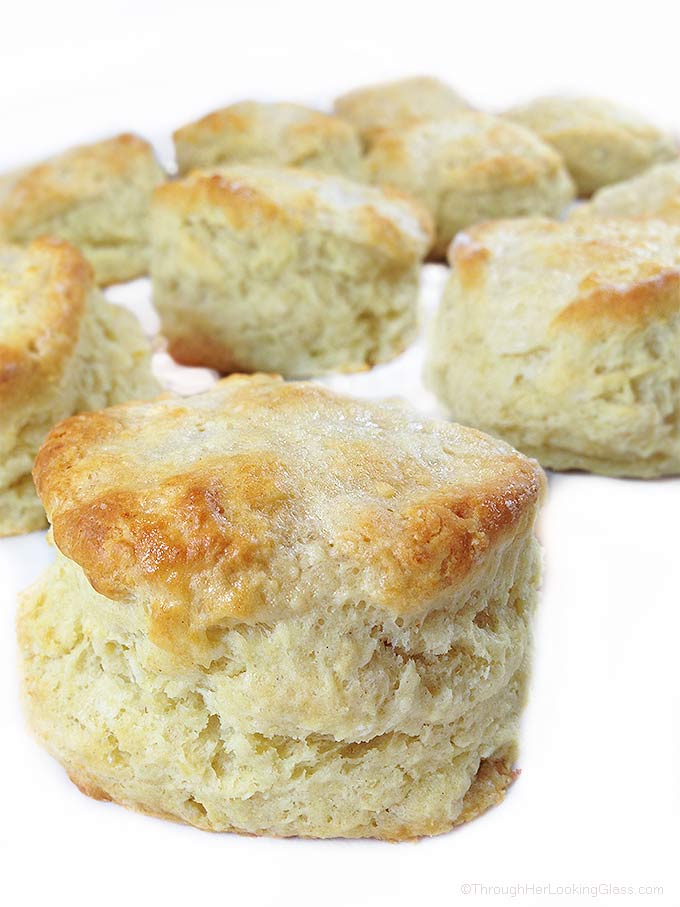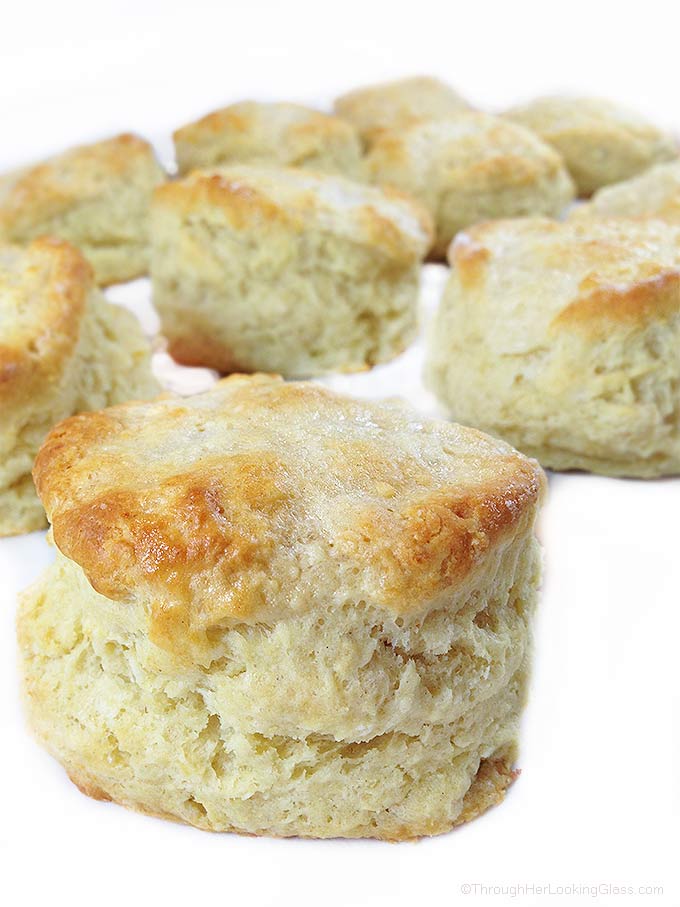 #10 – Mile High Buttermilk Biscuits
So when I say these biscuits are a mile high, I may be exaggerating just a teensy tiny. Just call me the queen of hyperbole. What I'm trying to say is, these are tall, light & fluffy biscuits worthy of your time and effort! You won't be disappointed.
So have you tried any of these recipes yet? Would love to hear your about your favorites. I look forward to another wonderfully delicious year ahead. Grab your fork and thanks for coming along for the ride!
XOXO,
Allie