Refreshing Strawberry Basil Lemonade is the perfect summer mocktail that everyone can enjoy at picnics and barbecues. Basil leaves steep in fresh strawberry simple syrup for an unusually delicious sipper! This recipe makes a gallon, but you can easily halve it to make two quarts.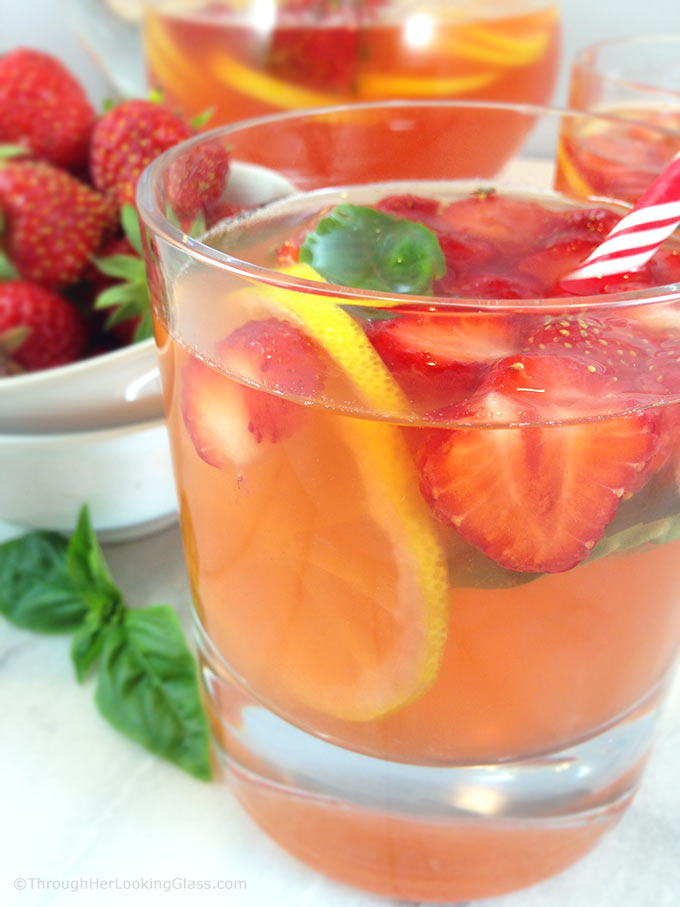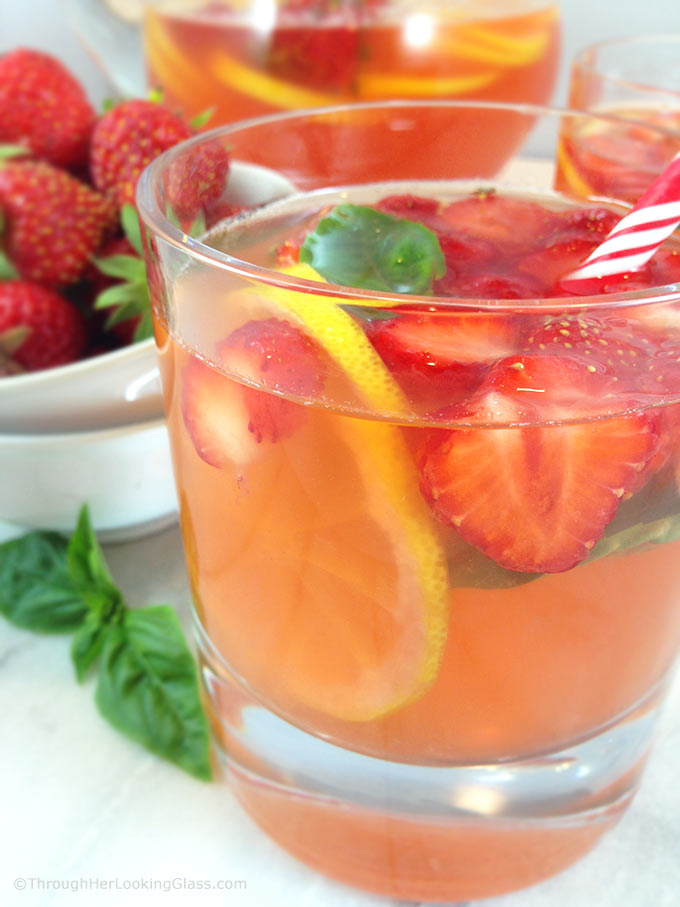 Today is as glorious a New England day as you can imagine. June. Summer. Brilliant azure sky. No humidity. 75°. I should be at the beach!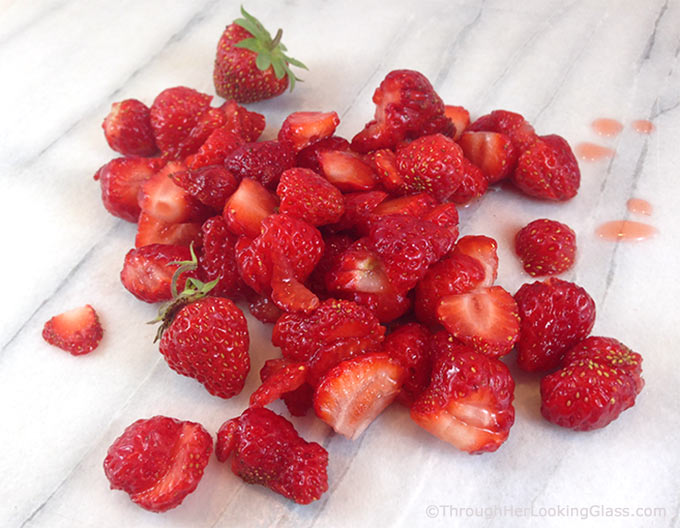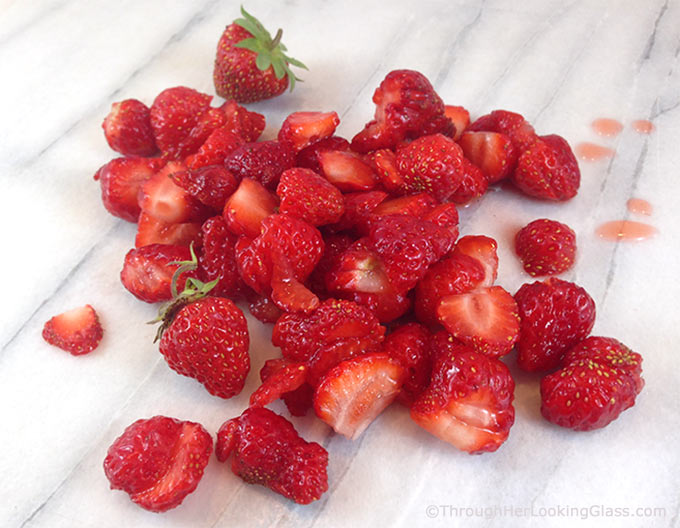 We did hit the beach yesterday for a gentle come-down off our son Jonathan's high school graduation party Sunday. Unfortunately the weather wasn't as cooperative on Sunday.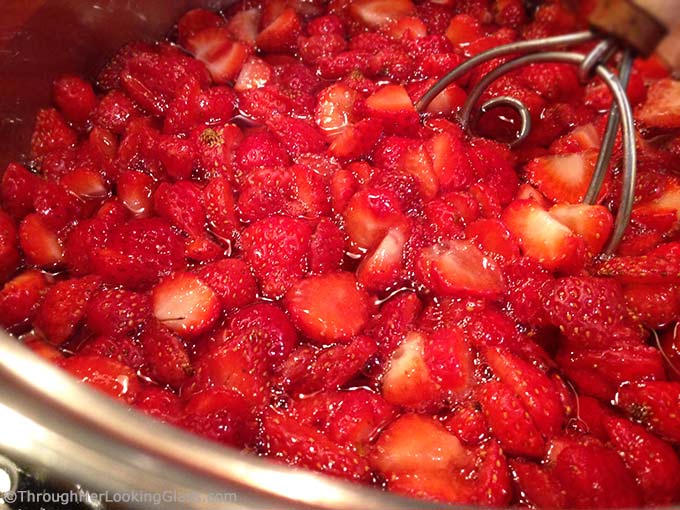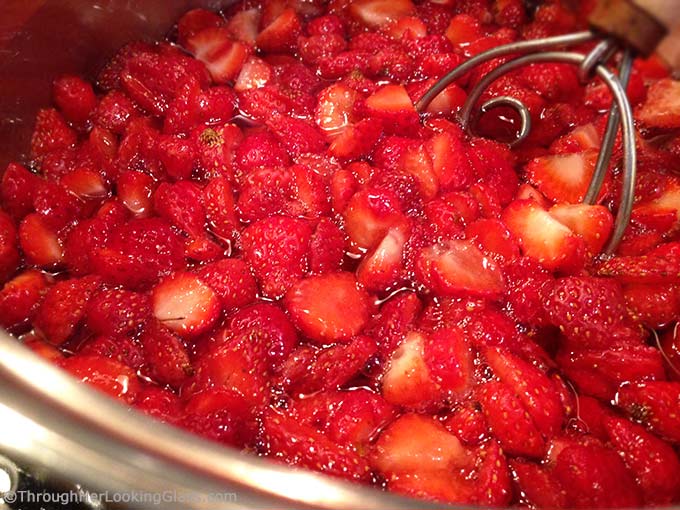 Sunday's forecast was good, but on the way home from church the sky clouded over and the wind picked up. The sun was elusive, peeking out from behind the clouds every so often.
Then when our back yard was overflowing with party guests, we heard a rumble or two and the drops started falling. It wasn't a wash out, but enough of a threat that we scurried food inside.
Eventually the sun returned, but a cold front had definitely moved in and the temperature started dropping. Yep, timing is everything. (!) That's when we lit the logs in the fire pit and started the coffee brewing!
So things have warmed up around here today and I was going to make a quick grocery run this morning for fresh strawberries to make delicious Strawberry Basil Lemonade to sip on the patio this afternoon. Since we aren't headed to the beach today.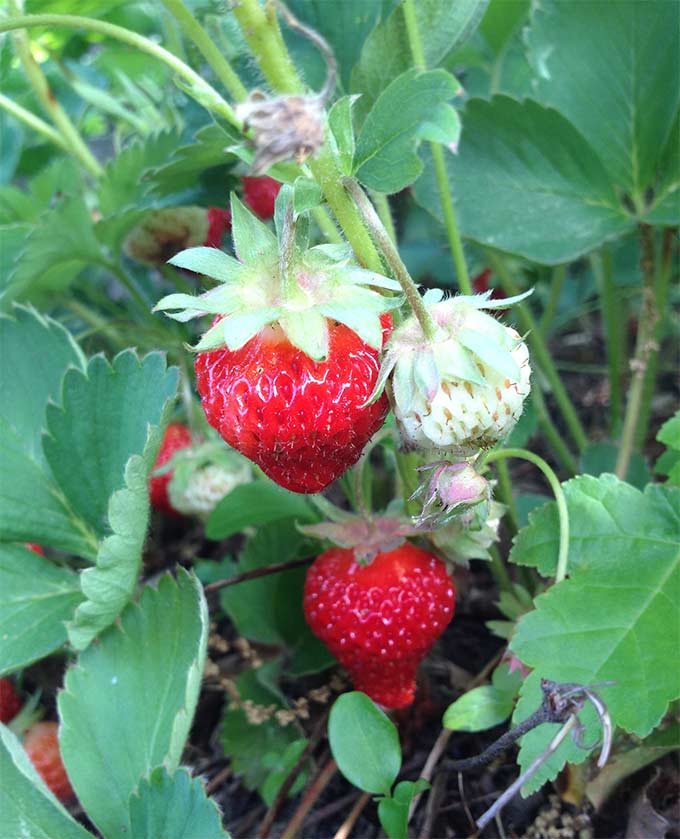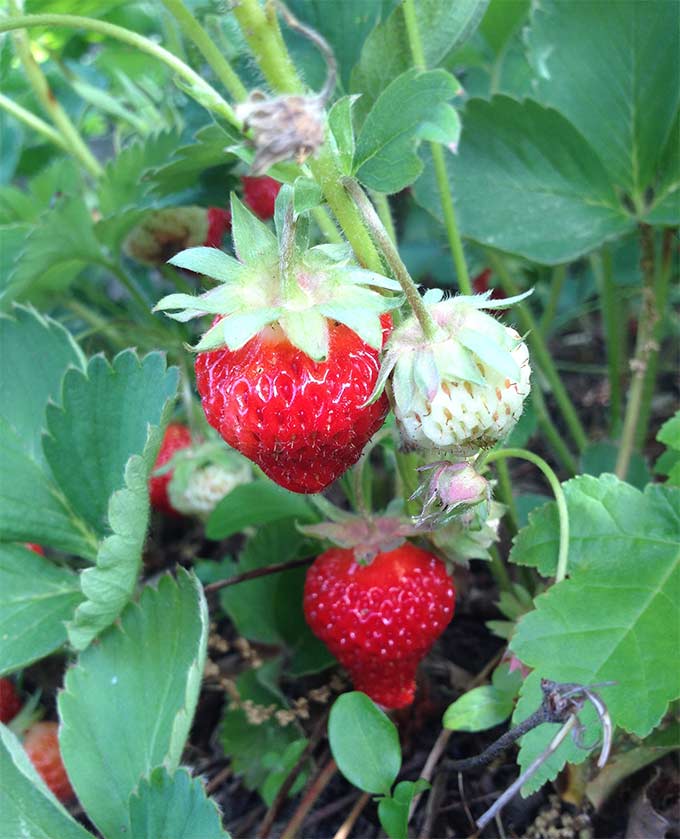 Then I remembered our wild strawberry patch out front under the hydrangea tree. And we've got a bumper crop this year. So Charlie and I picked a ton, filled three big bowls.
June is the perfect month to make Strawberry Basil Lemonade because the strawberries are juicy, red and in abundance everywhere. And the basil is out of control in my herb pots.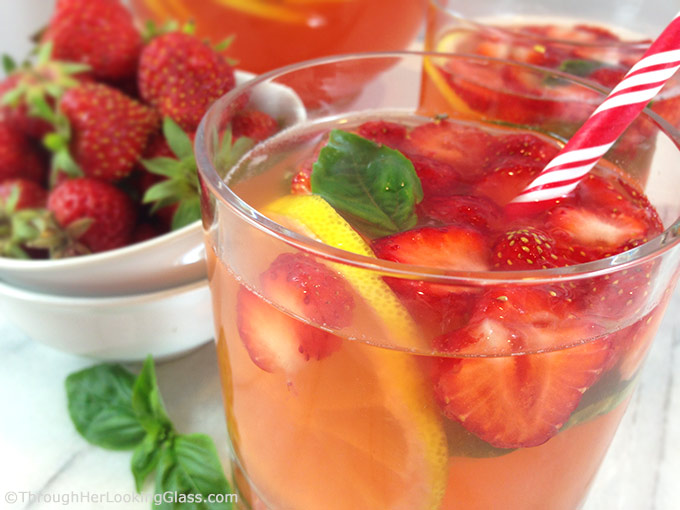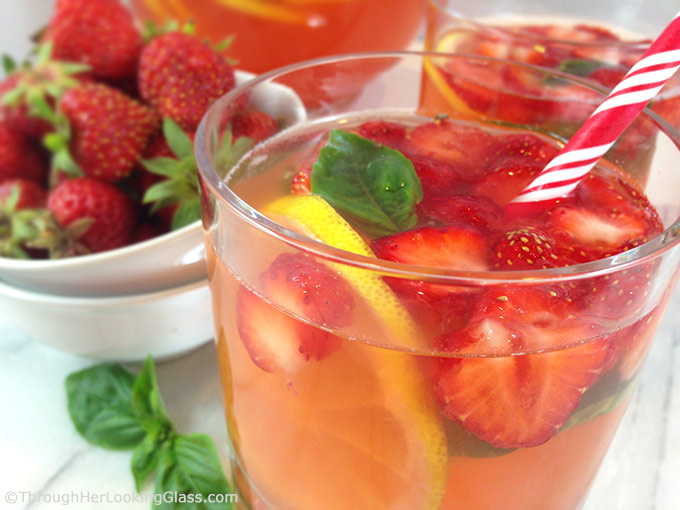 The aroma of that fragrant basil steeping in the sweet strawberry simple syrup is absolutely intoxicating! Sweet and tart strawberry lemonade melds with delicious peppery basil in a refreshing sipper for your next patio or pool party!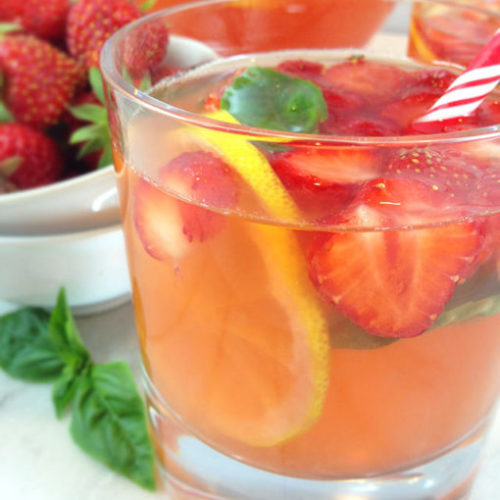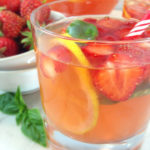 Print Recipe
Strawberry Basil Lemonade Recipe
Refreshing Strawberry Basil Lemonade is the perfect refreshing mocktail for summer!
Ingredients
Strawberry Basil Syrup:
2

cups

sugar

1 1/4

cups

water

6

cups

sliced strawberries

1

cup

tightly packed basil leaves
Lemonade
2

cups

lemon juice

10

cups

water

Optional: lemon slices

strawberry slices and basil leaves for garnish
Instructions
In a medium pan on the stove top, heat 2 cups sugar and 1 1/4 cups water together until sugar dissolves.

Turn the heat down to a simmer and add sliced strawberries.

Simmer on low for about 10 minutes or so until strawberries are very soft.

Turn off the heat, and stir in fresh basil leaves.

Let the basil leaves steep in the hot strawberry syrup until the mixture comes to room temperature.

(You can put the pan in the refrigerator to speed up the cooling process.)

Press the mixture through a strainer into a gallon jug, pressing to get all the juice.

Discard the remaining basil leaves and strawberry solids.

Pour lemon juice and strawberry basil syrup into a 1 gallon jug or pitcher.

Fill pitcher with water and stir.

Optional: garnish with lemon slices, strawberry slices and fresh basil leaves


You may also like: Triple Easy Homemade Lemonade