Hi friends and a very happy weekend to you! Just last Monday our family returned to the scene of the crime in Stalker: the lovely New Castle Beach in New Castle, NH. The following post recounts my little Hudson's beach adventure last summer. (Hudson's six now, has Down syndrome, the youngest of four boys.)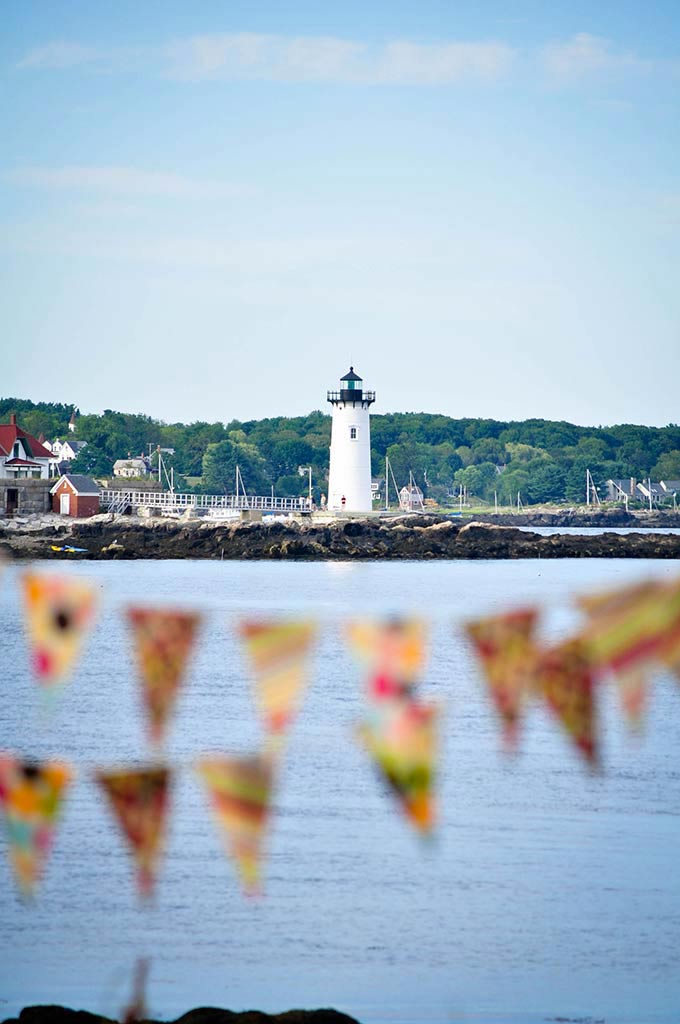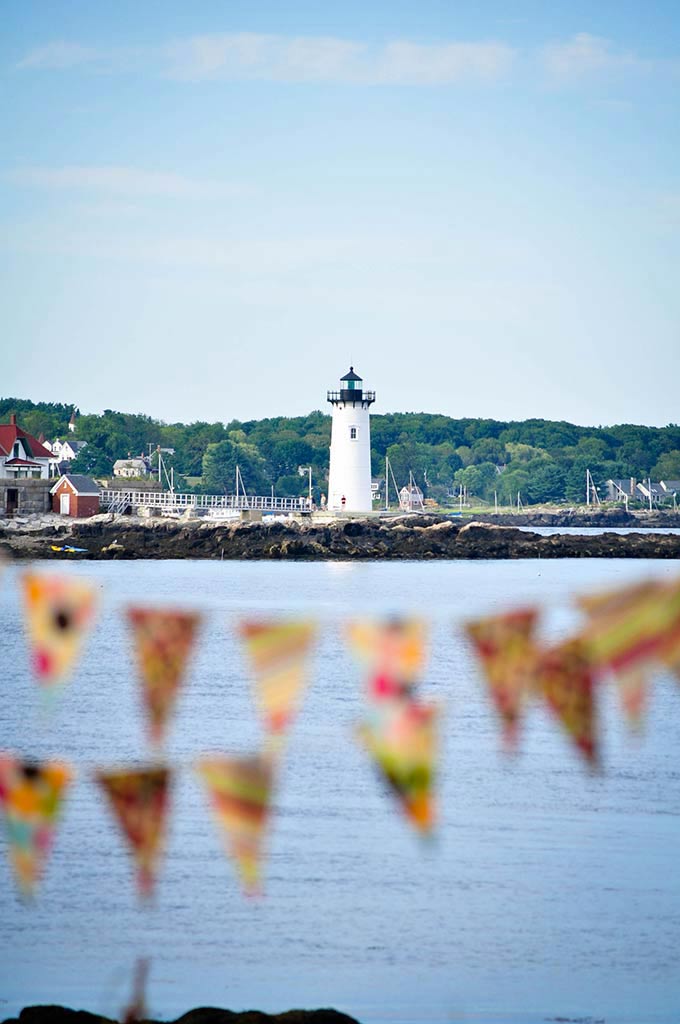 We had such a gorgeous Sunday afternoon a few weeks ago and headed for the mountains beach. Sure do love a late afternoon beachscape.
Not too hot. Not too cold. Juuuuuuust right. (Goldilocks approved.)
So we're walking onto the beach to set up our stuff, pass an abandoned beach blanket, chairs, etc.  Also a plastic bag of picnic trash, all tied up, sitting in the middle of the blanket.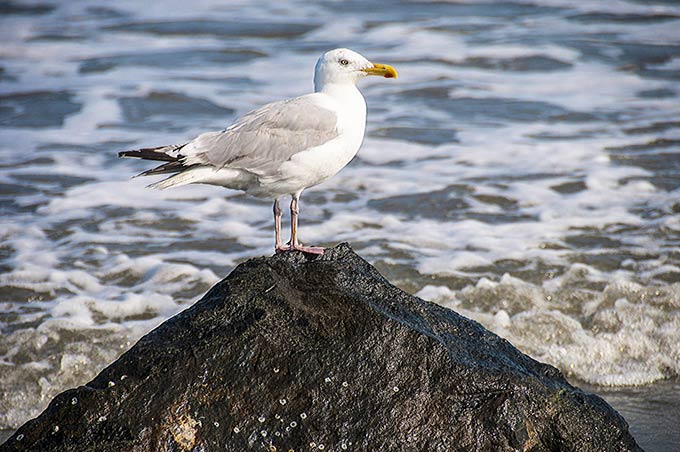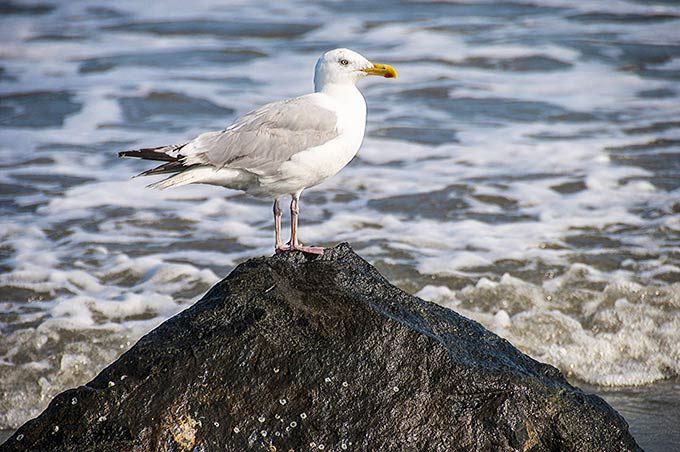 Oh, and a very clever, greedy Mr. Seagull burrowing through the plastic, enjoying a late afternoon snack of Doritos and whatever other remnants he can scavenge.
So suddenly my boys want to offer him snippets of our picnic lunch. Whaaaattt??? The chicken salad sandwiches I slaved over, not to mention homemade cookies and Avocado Lime Black Bean Dip? Crazy kids.
Sure, and while you're at it – send an open invite to all the seagulls in NH. Your mother's not so generous as that, kids.
"Nada nada," said I.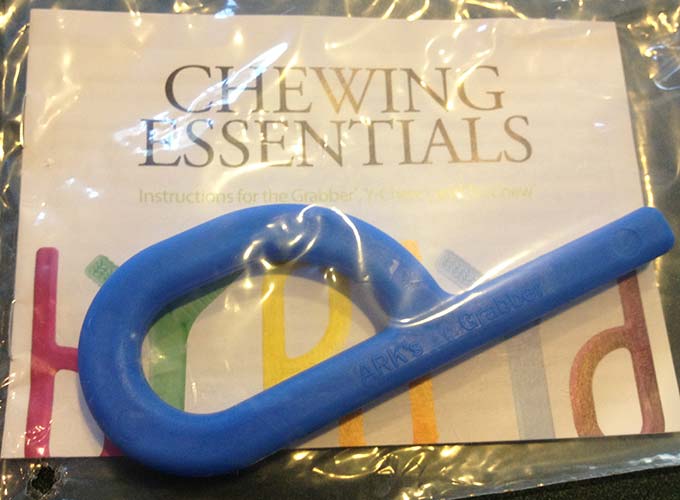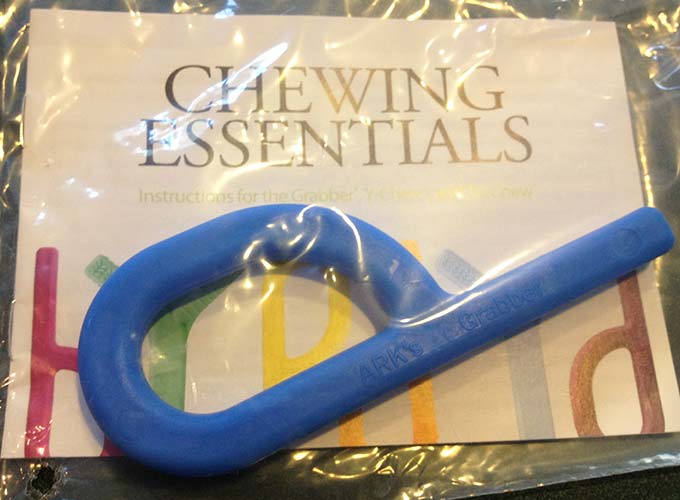 Gets his wet chewy tube (therapy tool he hopefully chews on instead of his thumb) in the sand, then returns it to his mouth. Gets sand on his hands, puts them in his mouth and eyes.
Doesn't know how to spit yet, so you get the picture. Think sand. Choking. Stress. Yeah. And let me add that he drinks from a sippy cup with a straw, then with utter abandon cheerfully hucks it into a sand pile.
Now here's the heaven part. Hudson's a Stalker. Yup, heaven. (!) I never knew when I dreamed of having all my sweet little babies that I'd bring a Stalker into this world.
Hudson, my little seagull Stalker. And seriously, it's the funniest thing you ever saw. He gets real quiet and stealthy, sneaks up on 'em.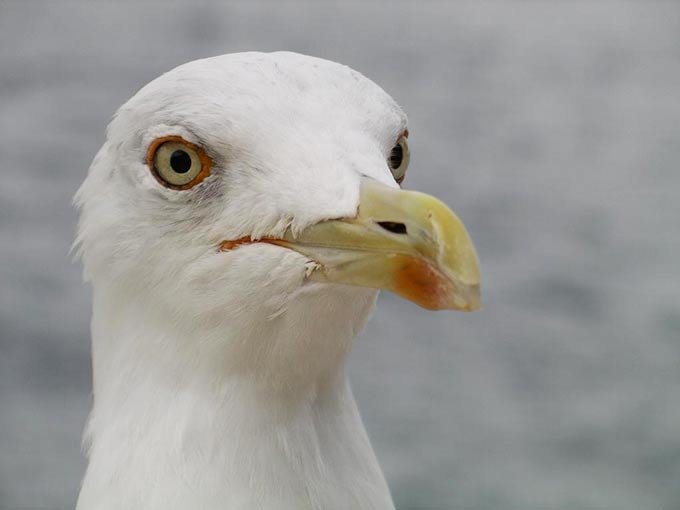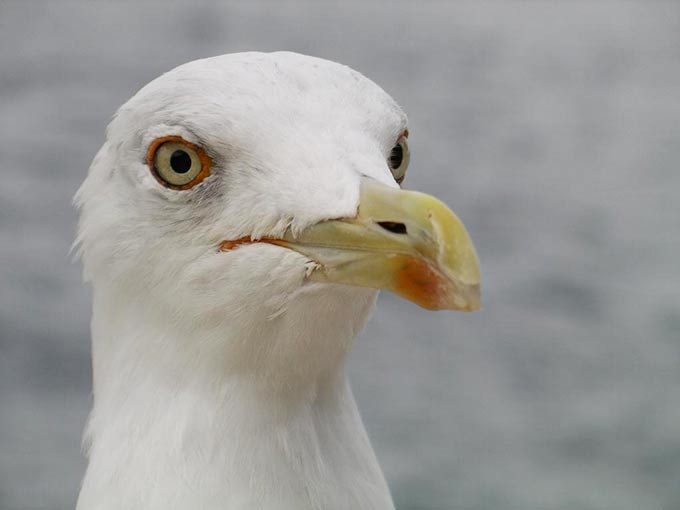 Of course they're hoping for food, so they don't move a muscle as he approaches. Give him that creepy gull off-in-the-distance stare…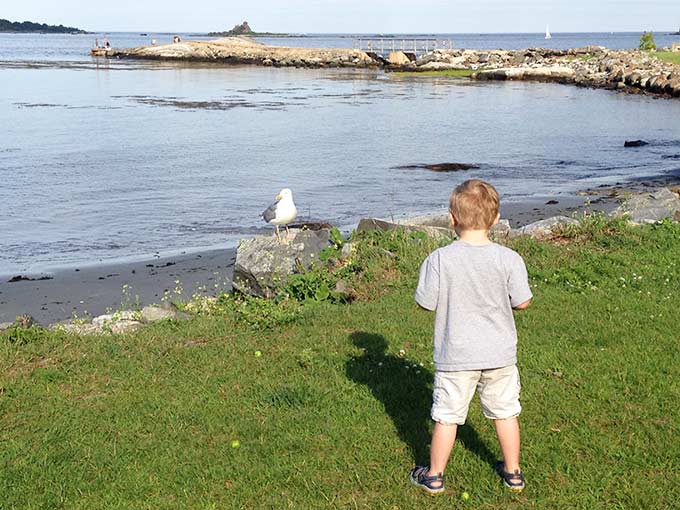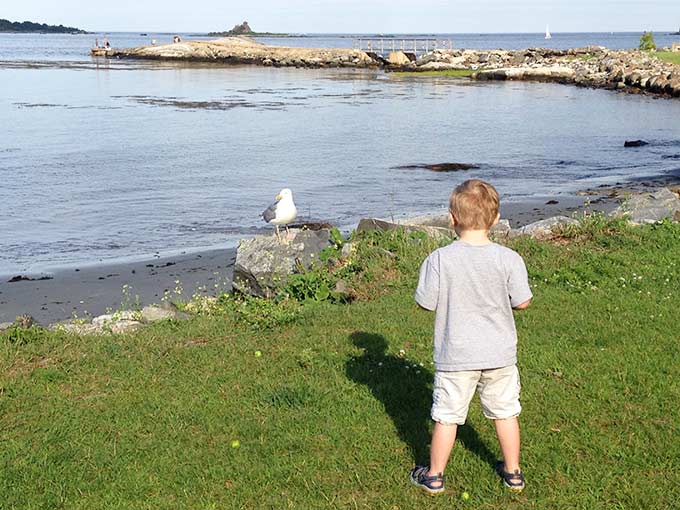 Hudson's often bored at home, asks for a "show", looks for attention throwing things, even refuses to play with toys often. Yup, our sweet little Hudson does those things. But take him to the beach, and he forgets about the shows and throwing stuff (well, not the sand) and busily occupies himself stalking gulls.
And just when he gets close enough, and it up and flys away, the stalking begins again in earnest with another bird. The only problem is if someone (or something) is in his way. Like a sunbather. (Oops.) Or an occupied chair or beach blanket.
Yeah, that's a real problem. Because Hudson's focused, sees nothing but the gull, eyes glued to that elusive dirty grey bird. (Sorry birdie.)
Hudson's determined to get that bird.
Makes me think perhaps a bird might be a good pet for Hudson. Come to think of it, a parrot. Yes a parrot could be perfect, a little extra speech therapy on the side. (And let's hope it's a nice parrot?)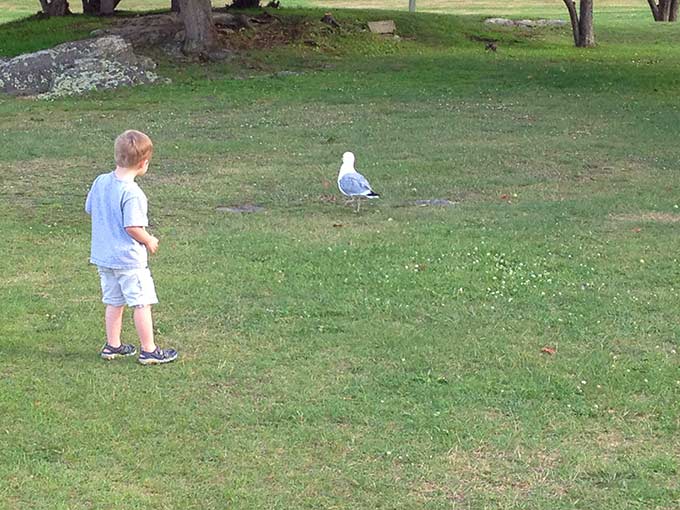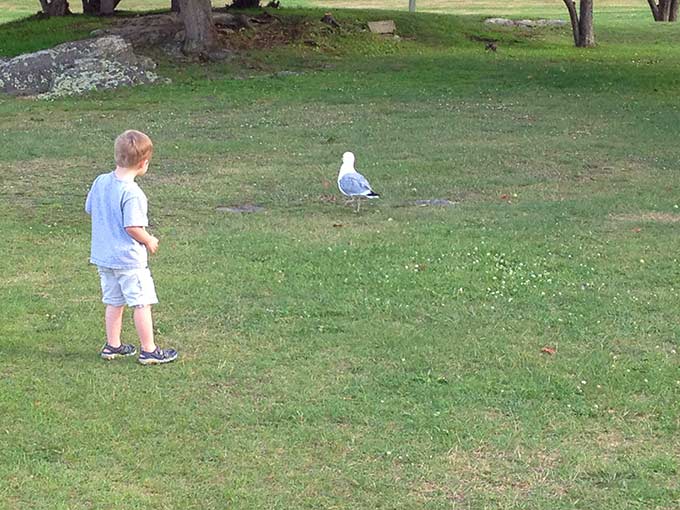 Wish I had a video of Hudson gull stalking for you. Because you'd really get a kick out of it. Mama's Little Stalker. He never tires of it.
So here's a funny twist. The stalked becomes the Stalker. You gotta watch this short funny clip. A shoplifting Dorito stalking seagull. You gotta see it to believe it! Too funny.
Wishing you a beautiful summer weekend, friends!
You may also enjoy: Just Like Billy