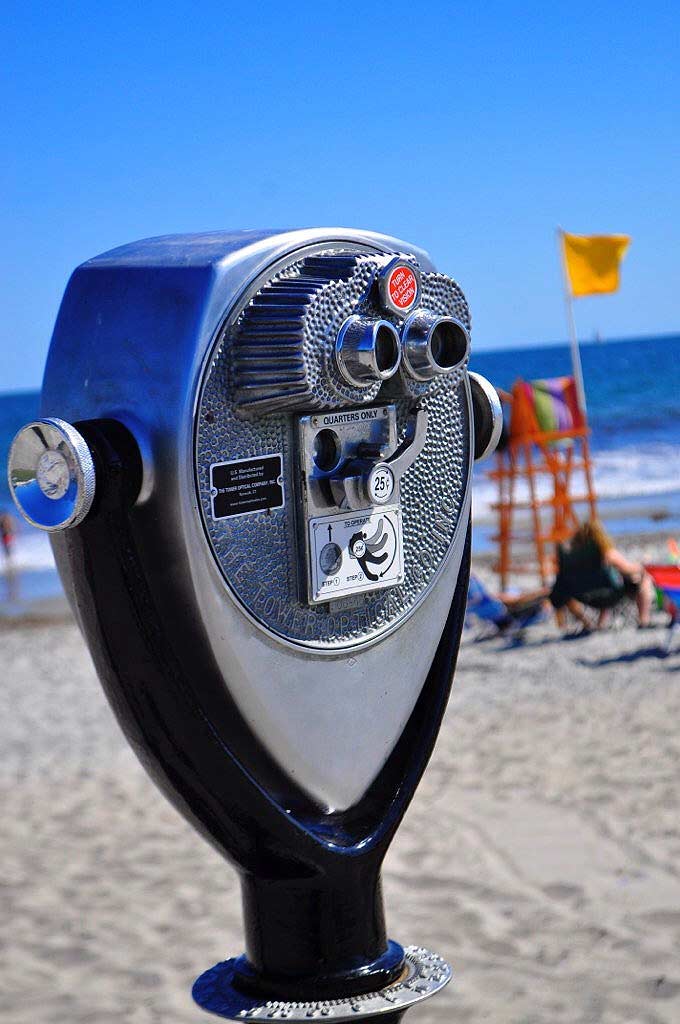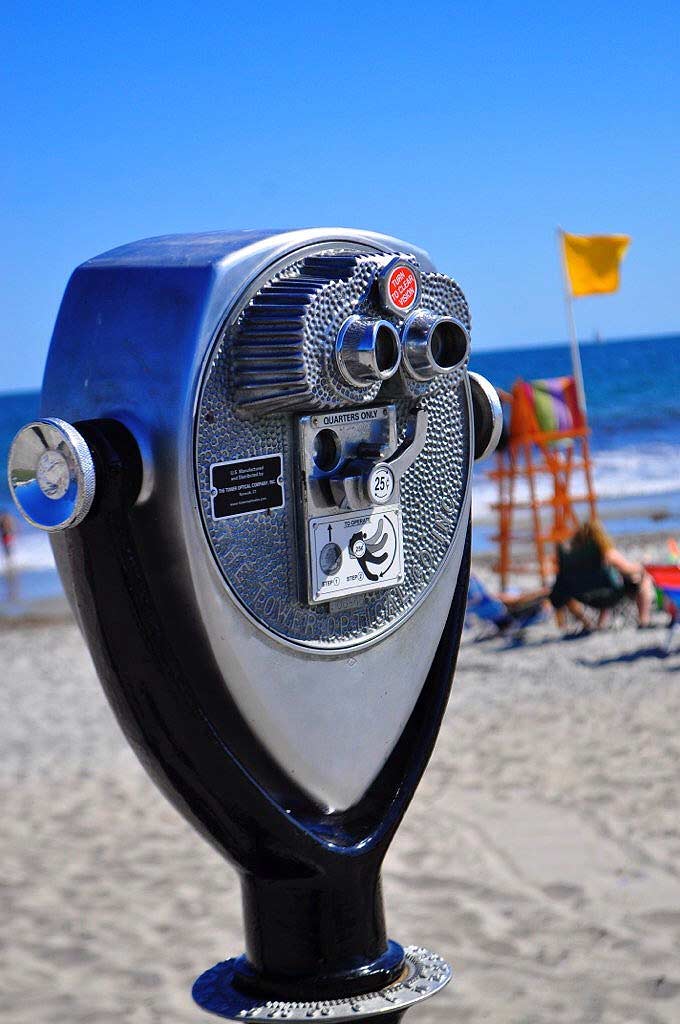 Photo Credit: Beth Peront
Thanks for tuning in to my Chicken Soup story last Friday. If you missed it, catch the details here: Shut Up and Listen. Then read on (or listen!) below.
She Picked Up Her Pen by allie taylor
The events of today's post took place the day after Shut Up and Listen , last February. So honestly, Shut Up and Listen day was pretty exhausting. We woke up the next morning to falling snow and sub-zero temperatures. Right then and there, I decided I wasn't going anywhere that day. I wasn't getting out of my PJ's.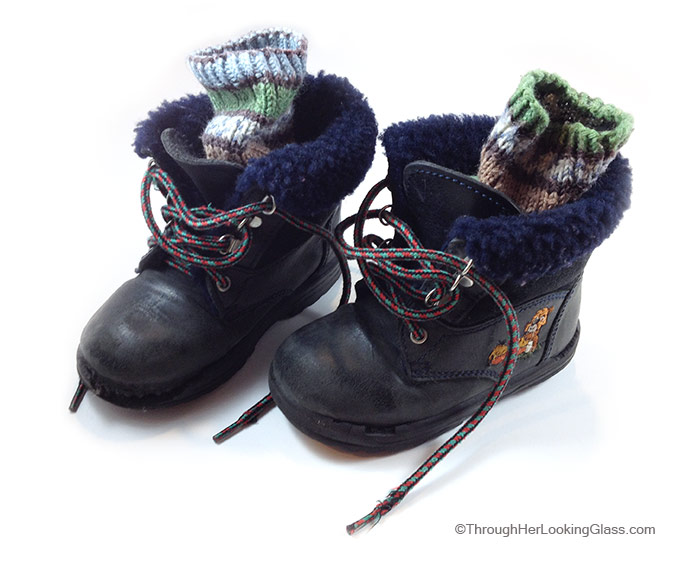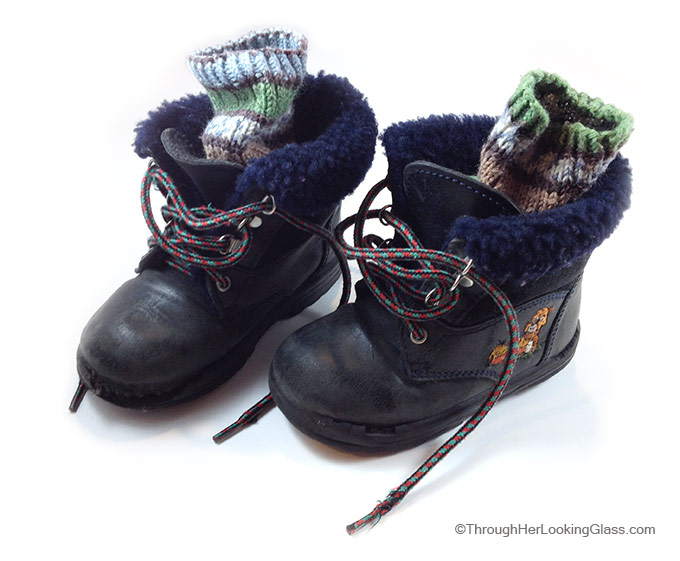 And I wasn't retrieving hurled little boots from dirty snowdrifts or grocery aisles. Nope, it wasn't my birthday, but I was giving myself a present anyway: grace.
I brewed a cup, left a sinkful of dirty dishes. With eager anticipation, I hunted down the book I'd gotten for Christmas but hadn't cracked open.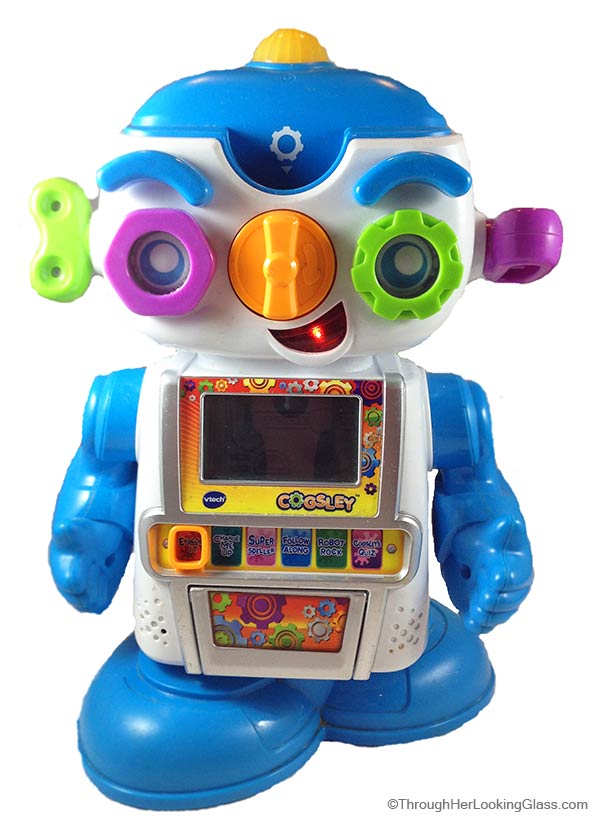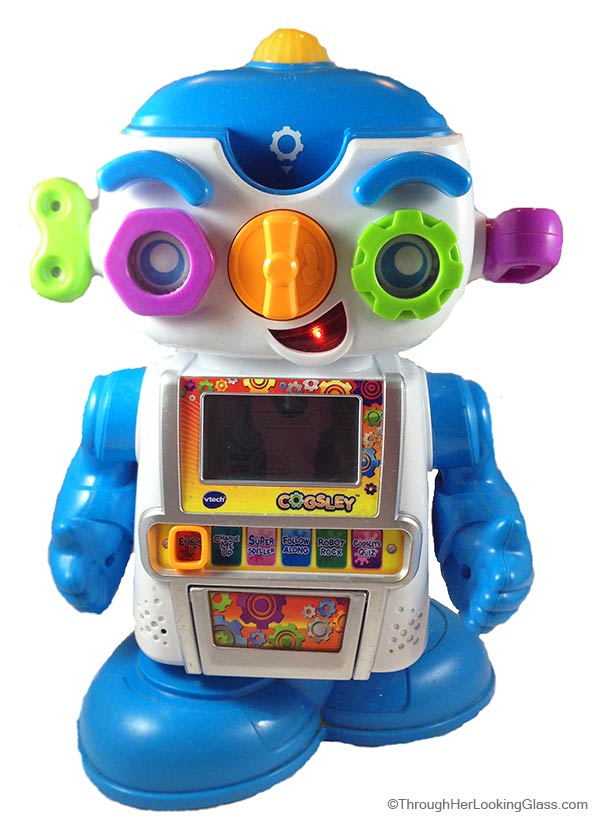 I turned the heat up one degree (naughty, I know), and retrieved every electronic kid toy we had in the house. Heaping them in a basket next to Hudson on the living room floor, I hoped for the best. Soft jazz drifted from my iPod. I curled up on the sofa…warm, fluffy blanket, grateful for a few moments of peace and quiet.
Dad is Fat. That's the book I was starting, by New York Times Bestseller Jim Gaffigan. (I'd never read anything by him before, but my brother and sister-in-law are fans and gave it to us.)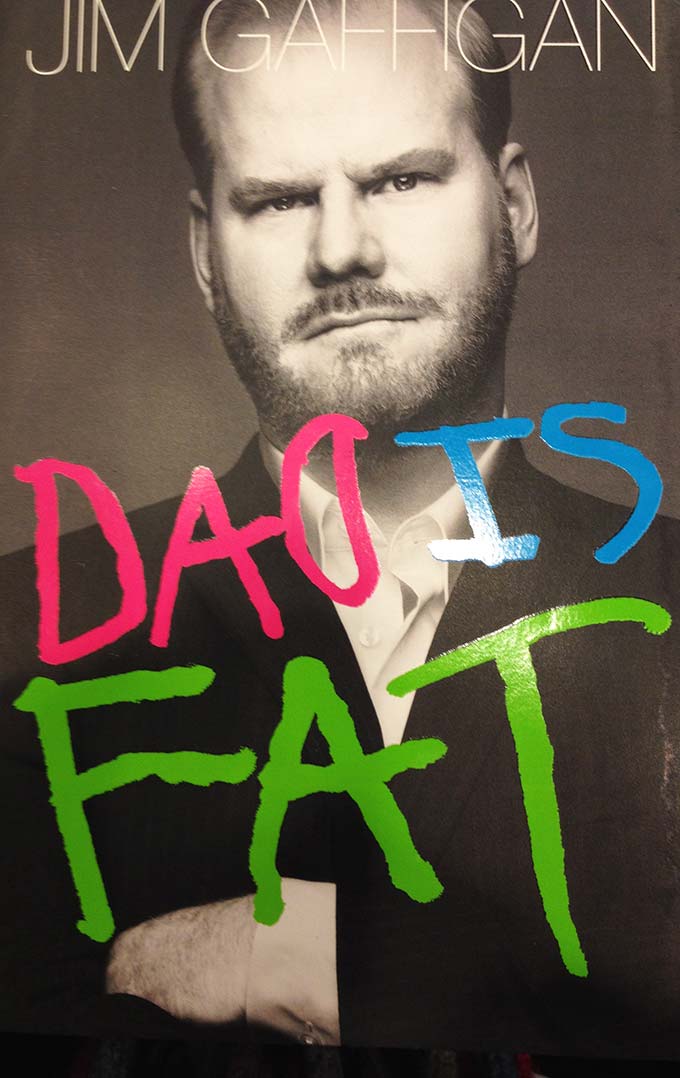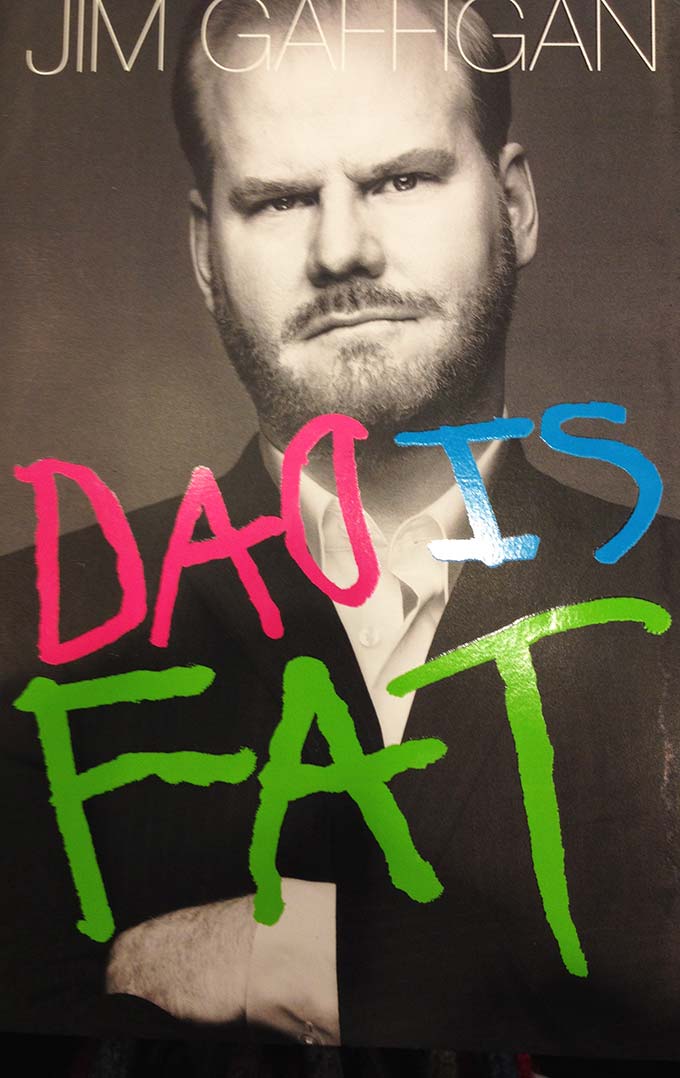 Do you know Jim Gaffigan? He's the funny guy who lives in a two bedroom apartment in New York City with his million kids and lovely wife Jeannie. If you don't know Jim, get acquainted here. In his own words….
On dedicating Dad is Fat to wife Jeannie:
"This book was really our book. Jeannie not only made me a father and a better comedian, she made me an author. Yes, she is a magic Jeannie. If you are a fan of Jeannie, you will hear her voice in this book. For your sake, I removed all the yelling. The image of Jeannie sitting at her computer turning my insane drivel into coherent essays while breastfeeding newborn Patrick will stay with me forever. I don't know how I got so lucky to have Jeannie as a writing partner, lover, and friend, but I scored big. She really has ended up being a fantastic first wife."
On children at bedtime:
"Bedtime makes you realize how completely incapable you are of being in charge of another human being. My children act like they've never been to sleep before. "Bed? What's that? No, I'm not doing that." They never want to go to bed. This is another thing that I will never have in common with my children. Every morning when I wake up, my first thought is, "When can I come back here?" It's the carrot that keeps me motivated. Sometimes going to bed feels like the highlight of my day. Ironically, to my children, bedtime is a punishment that violates their basic rights as human beings. Once the lights are out, you can expect at least an hour of inmates clanging their tin cups on the cell bars."
On Jeannie's pregnancies:
"However, during our marriage there have been periods when she has become rather lazy. Jeannie describes these periods as "pregnancy." My view has always been, pregnant or not, that does not mean she can't move some cinder blocks. We are a team, and I have to take a second nap today. Of course, pregnant women are not lazy. In fact, they are the opposite of lazy. Whatever they are doing, they are also always growing a baby. Even when they are sleeping, they are growing a baby. They are constantly multitasking. I'm often not even tasking."
Jim tickles my funny bone with the seemingly mundane events of life and living with children. He's a great storyteller, looks at things through a different lens than the rest of us, particularly funny to parents of young children. That's Jim Gaffigan in a nutshell.
I devoured the Dad is Fat dedication and forward, even nibbled partway into Chapter 1 with some audible giggles. That's when my nose detected a faint, unpleasant odor. Reluctantly, I broke away from my cozy lair to investigate. I got closer and my suspicions were confirmed: a diaper change was in order. Upon closer inspection, a bath would also be necessary! Ugh.
"Hudson. You, my friend, are taking a bath. And now!"
"Baf, baf!" He got pretty excited.
He loves bathtime and hurried to the stairs at a fast clip. I trailed behind his diapered little bottom as it slowly ascended the steep staircase to the bathroom. That's when I spied "seepage" oozing through the red polar fleece footie pajamas. Ugh. This, was a doozie. (I apologize if you don't have kids yet or don't "do" kids. But after bringing four kids into the world, I say with authority, it happens. And often.)
Thankfully, we made it to the tub without incident, minus any bottom to carpet contact. I ran the bath water, adding an extra generous squirt of bubble bath.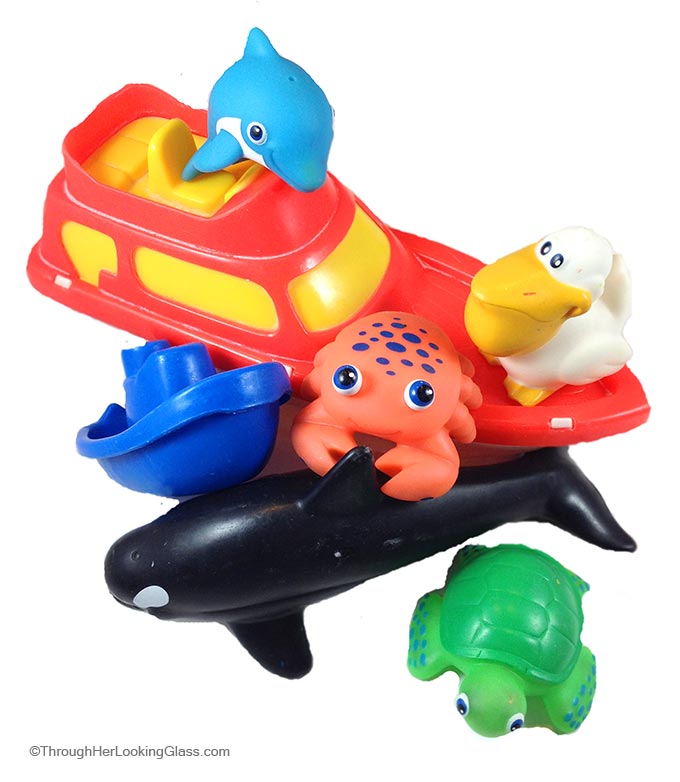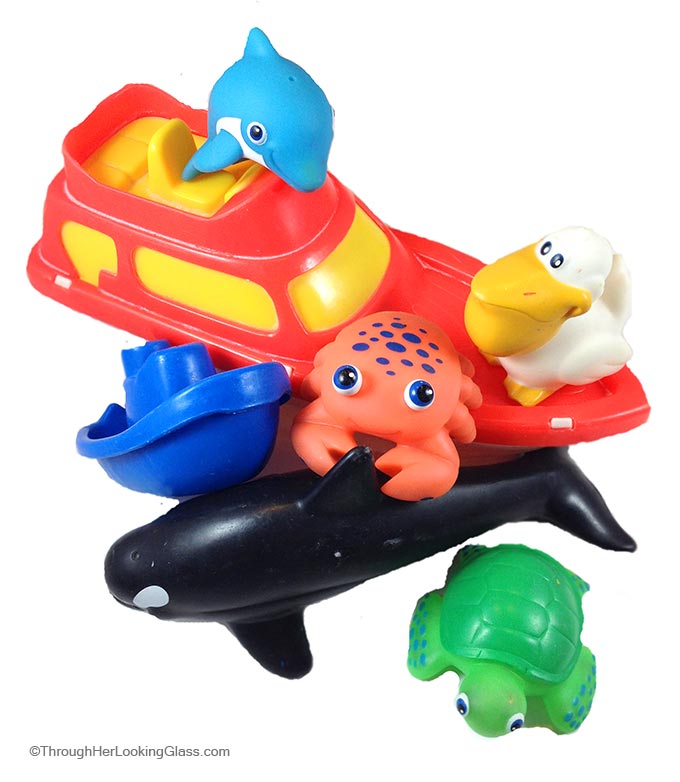 Hudson started chucking in bath toys. The wipes were in his bedroom, so I stepped across the hall to grab them. I didn't think twice about leaving him there for those ten seconds. Children with Down syndrome often have low muscle tone. Translation: low tone children like Hudson, especially littler ones, lack the necessary muscle strength to climb in and out of cribs, tubs, etc. I wasn't worried.
Back in a jiffy, Hudson was nowhere to be seen. It's a small bathroom, not many places to hide. I peeked around the half-open shower curtain into the tub. There he sat, submerged and happy as a clam.
"They said it couldn't be done, so he went ahead and did it." That's my Hudson. Somehow he'd vaulted his little self into the tub in my brief absence. Surrounded by bath toys, enveloped in bubbles, he sported an overflowing (now waterlogged) diaper and fully zipped polar fleece footie pj's. Tack on a mile-wide smile, Cheshire cat style.
It was suddenly silly, even ridiculous. I laughed out loud. He regarded me quizzically, then joined in. I shook my head, fishing out my sopping, grinning, stinky little red polar fleece munchkin, thankful I didn't have to be anywhere anytime soon. Peeling layers of disgusting, dripping and soggy off Hudson, I thought, "That Jim Gaffigan's got nothing on me for writing material. I've got boatloads of stories squirreled away in these remaining gray cells."
It's not that I aspire to write like Jim Gaffigan. I don't. But I do appreciate the inspiration he takes from his everyday life. His humor and casual writing style are a bonus.
And so, She Picked Up Her Pen. And that, my friend, is why you're peeking Through Her Looking Glass today. (That'll be twenty-five cents please.)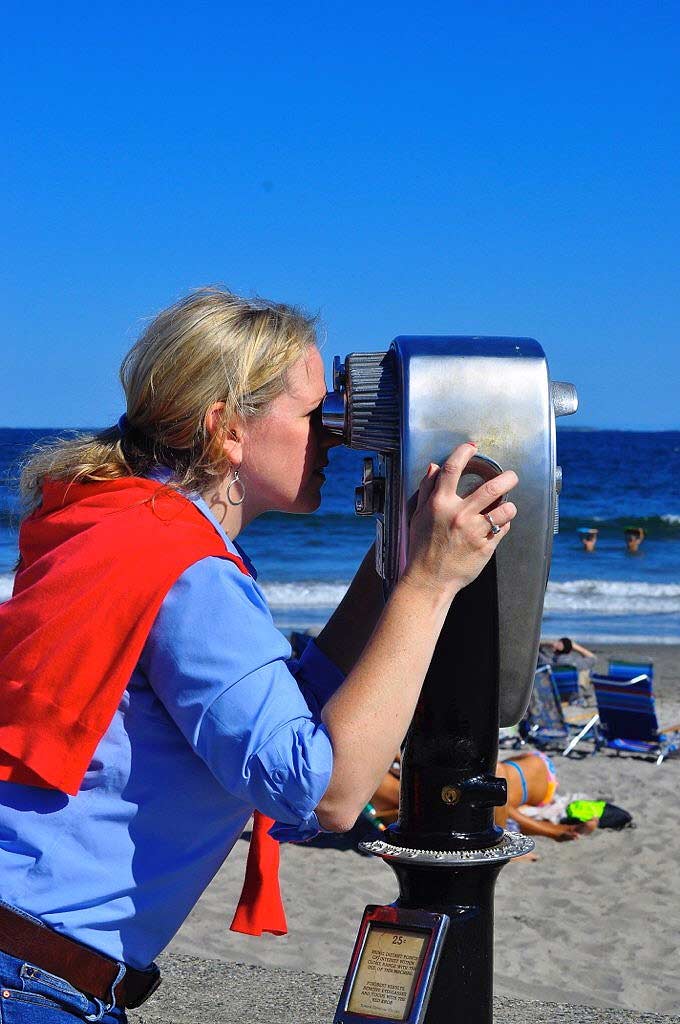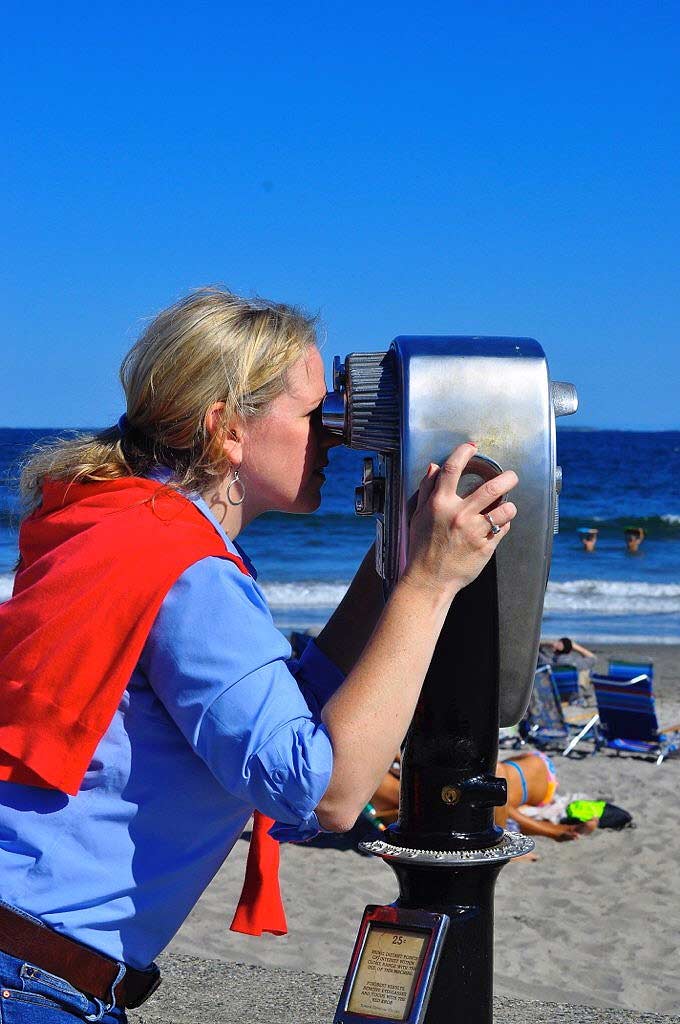 Photo Credit: Beth Peront (w/many thanks!)
 Related Post: Shut Up and Listen