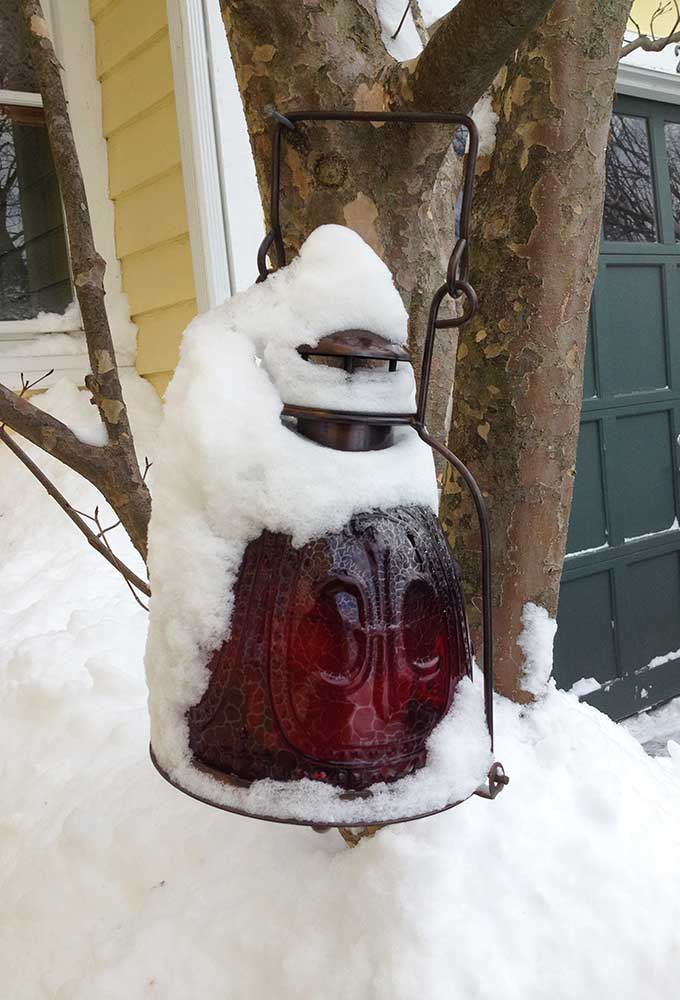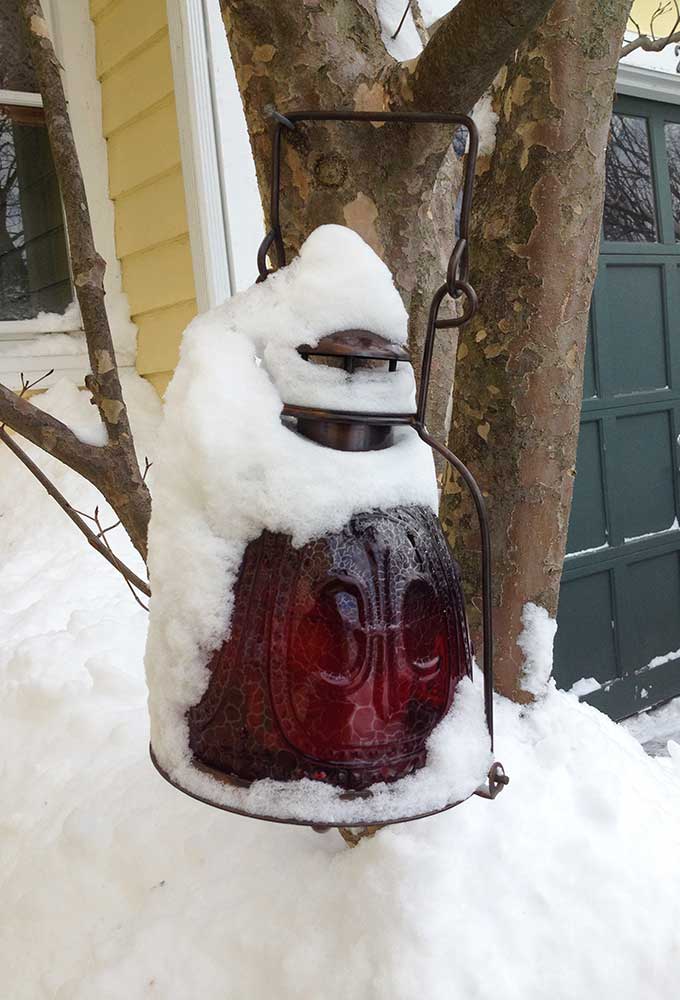 Hello friends, and a very happy Monday to you all! Greatly looking forward to sharing some Recent Winter Sightings pictures on THLG today.
Not much has changed here in New England since last Monday. Last Monday it was snowing. Like I said, not much has changed here. The snow is falling again today at an alarming rate, we expect an additional 14-20″ by the time this storm wraps up tonight. I'm not going to do any more mathematical computations for you regarding how much snow we've accumulated. It's getting ridiculous, we can barely see out the windows. The numbers are rising right along with the snowbanks, and as you're likely aware, math isn't exactly my forte.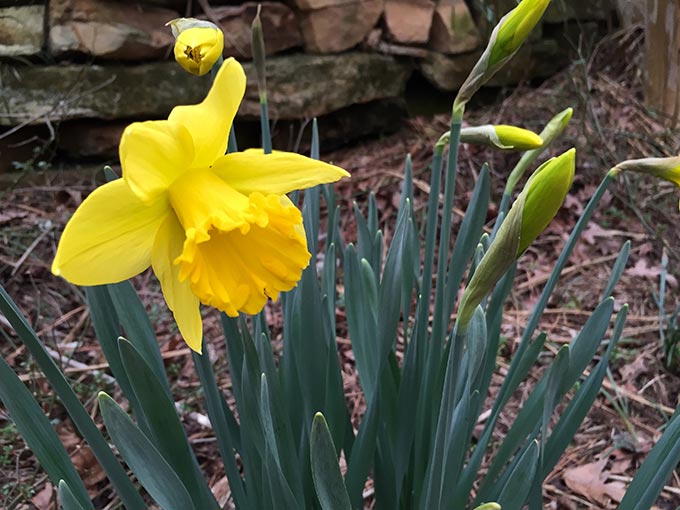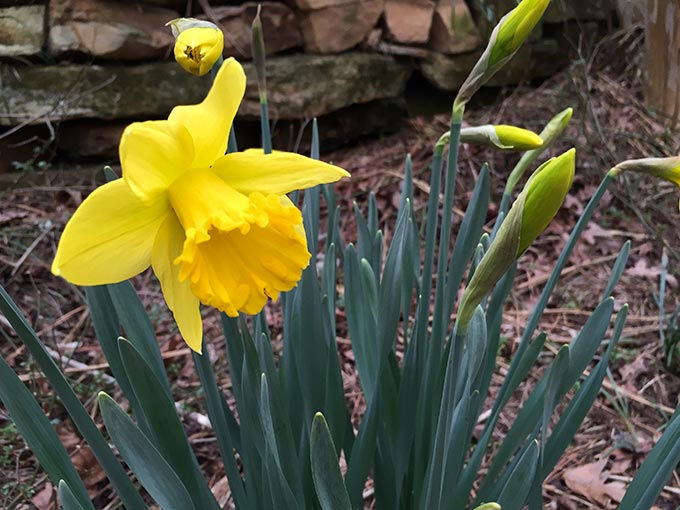 A kind southern friend sent us pictures of the beautiful blooms in his front yard yesterday.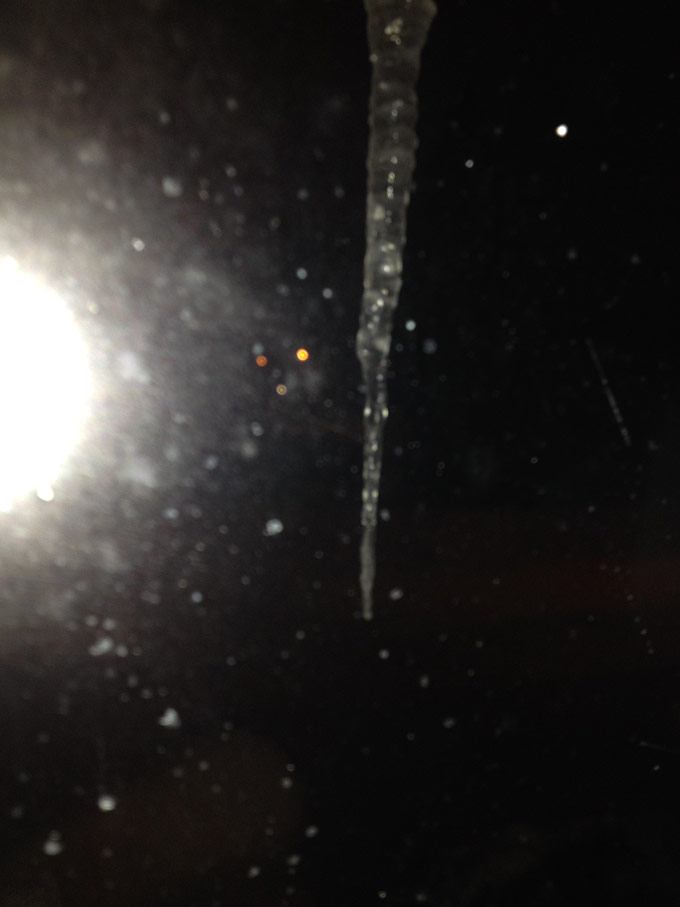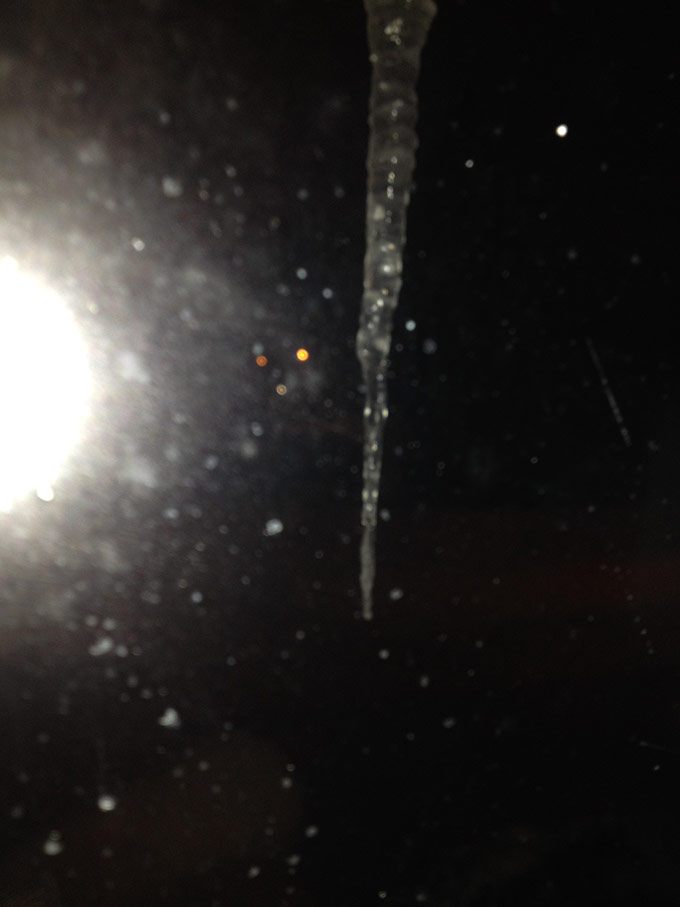 We tried to return the favor of a front yard shot, but were unable to force open the front door on account of all the snow and ice. It was also already dark, so this was the best we could do.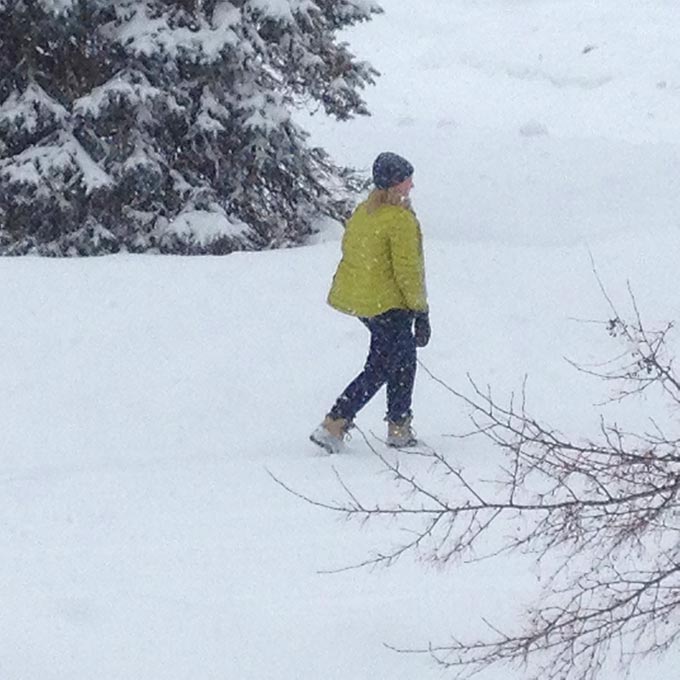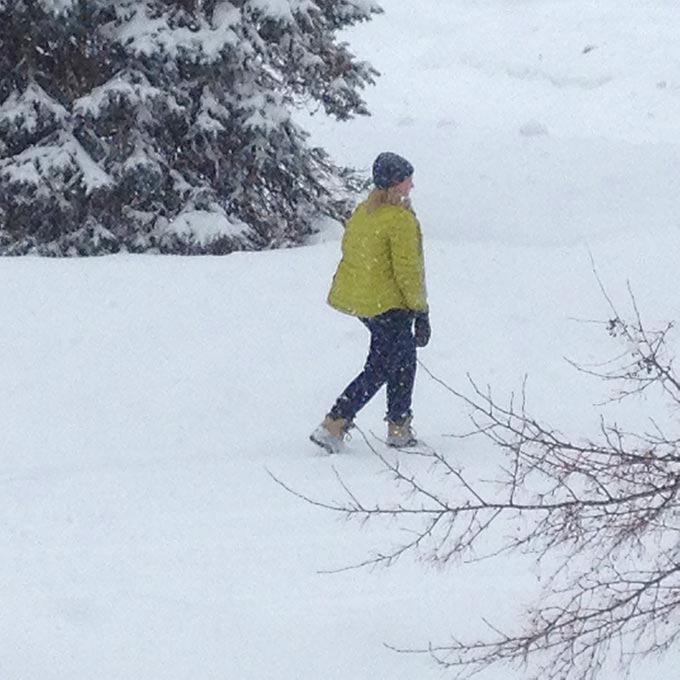 So no big changes here since last week, except that last Monday I was unwisely venturing out on foot into a wild snowstorm to meet a friend for lunch. (Catch up on that: Baby It's Cold Outside.) And I found out just yesterday at lunch that apparently all my boys were hedging bets after I walked out the door into that raging storm as to whether I'd make it the two blocks to the restaurant or wind up in a snow bank. Sweet, huh? As you know, I did make it, thank you very much. But not without a fight. (And I will not be repeating that misadventure today.)
Thought you'd enjoy some of my Recent Winter Sightings, so sharing pictures with you today. Enjoy!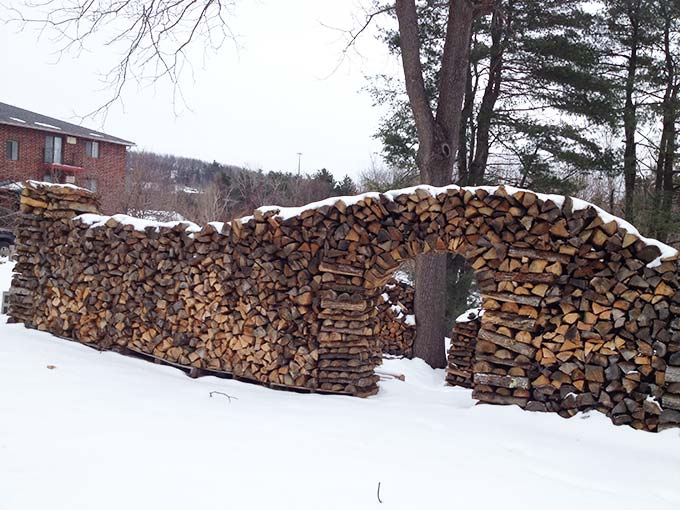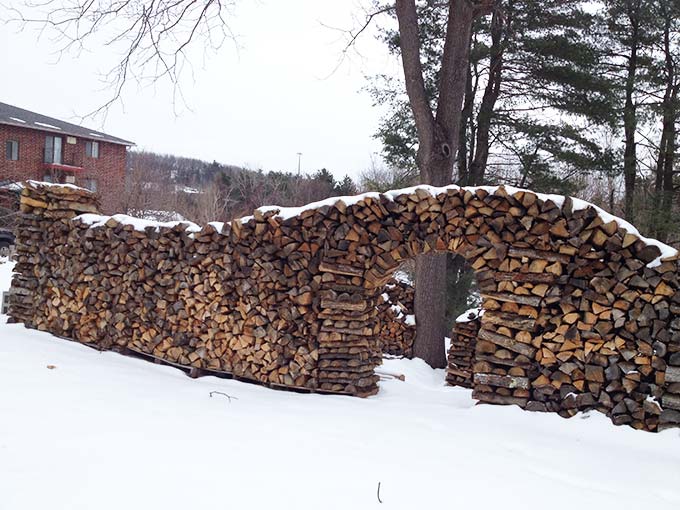 We call this good ole' fashioned Yankee ingenuity.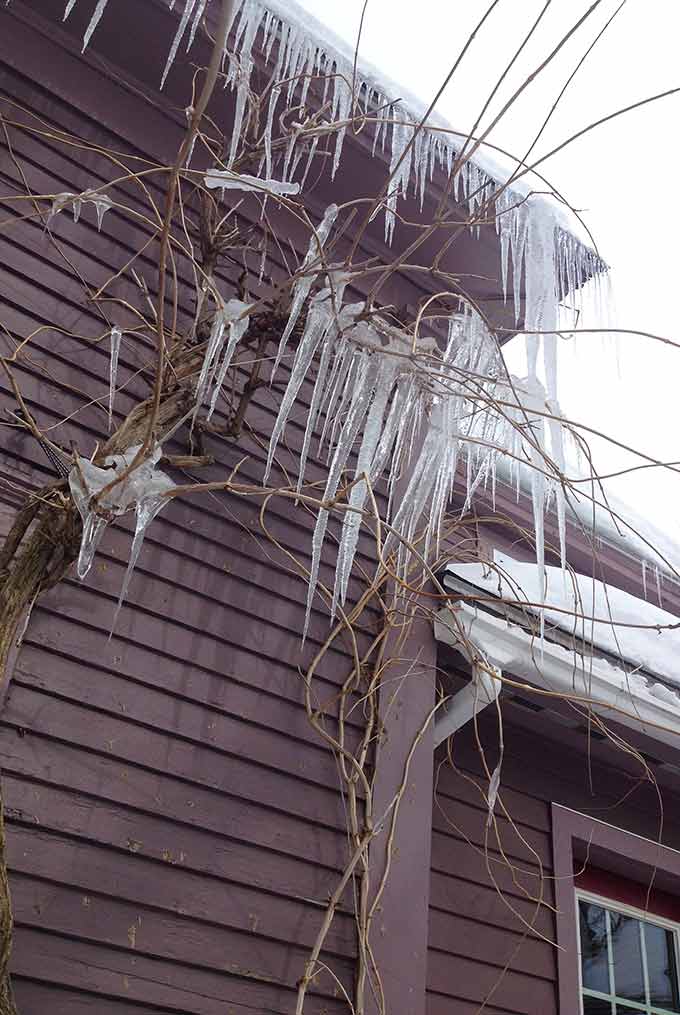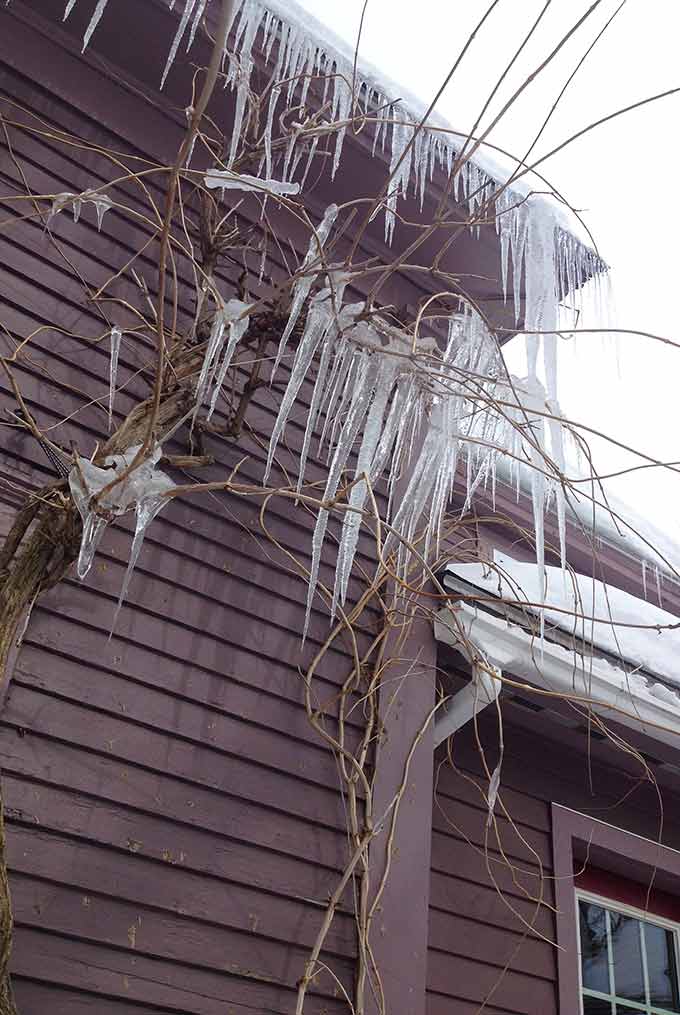 How 'bout those triple decker icicles?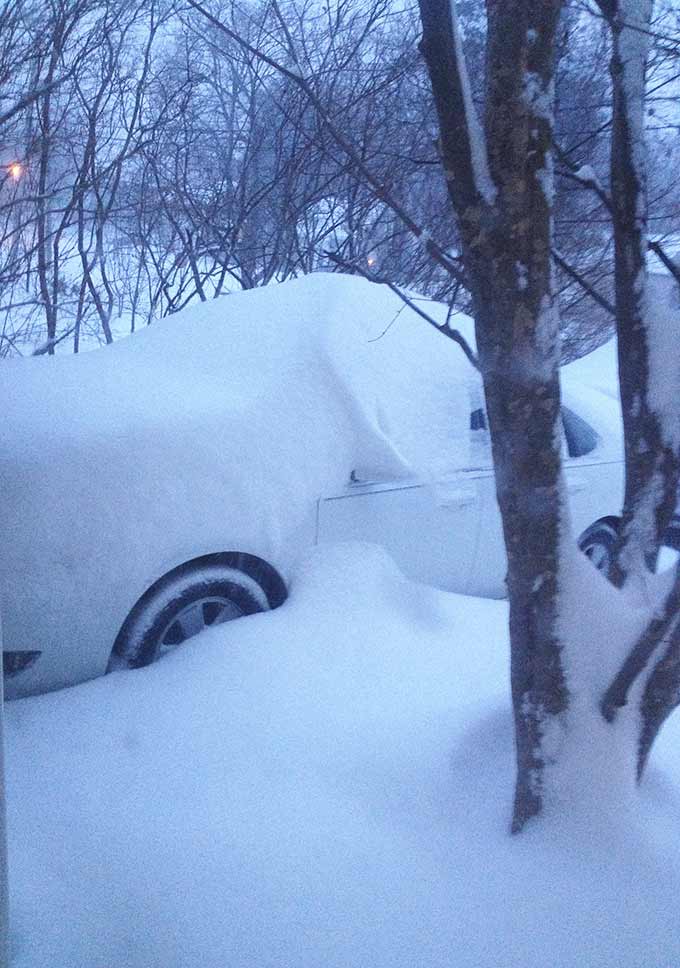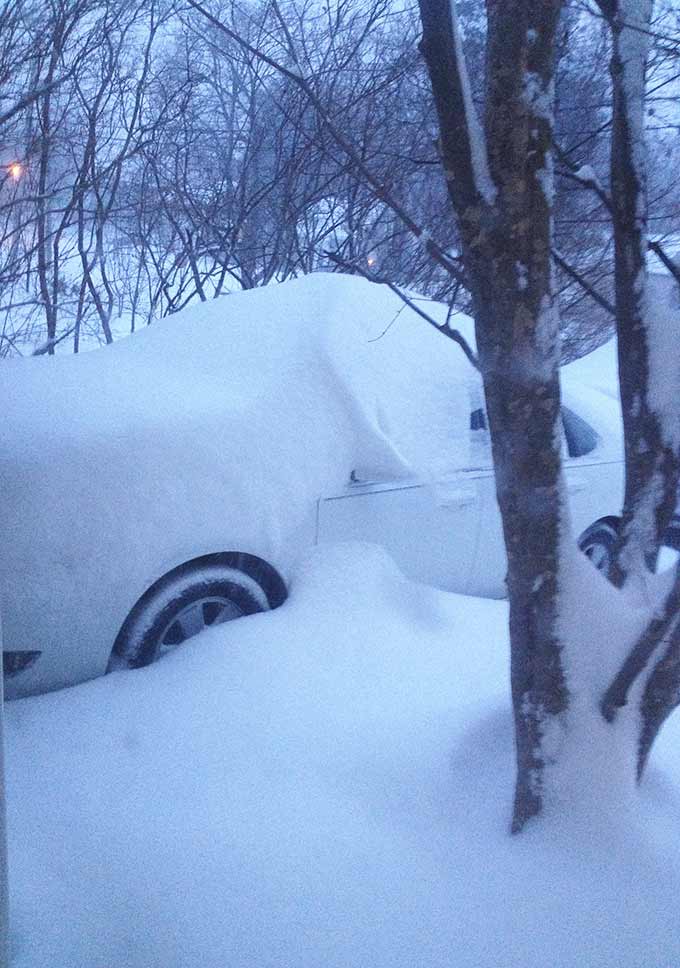 Tricky to see a white car in the snow these days….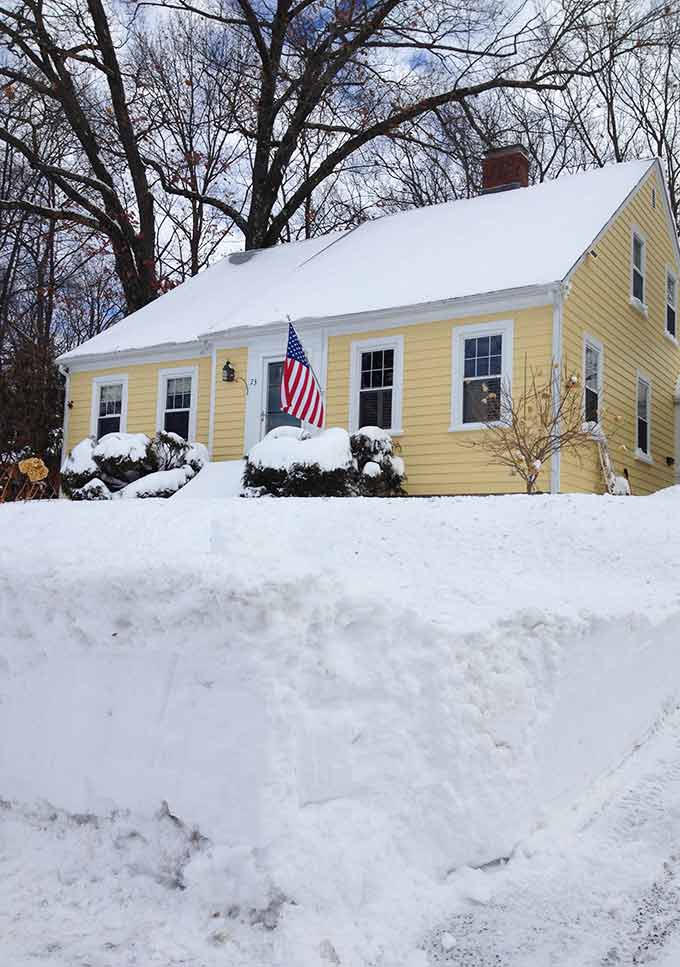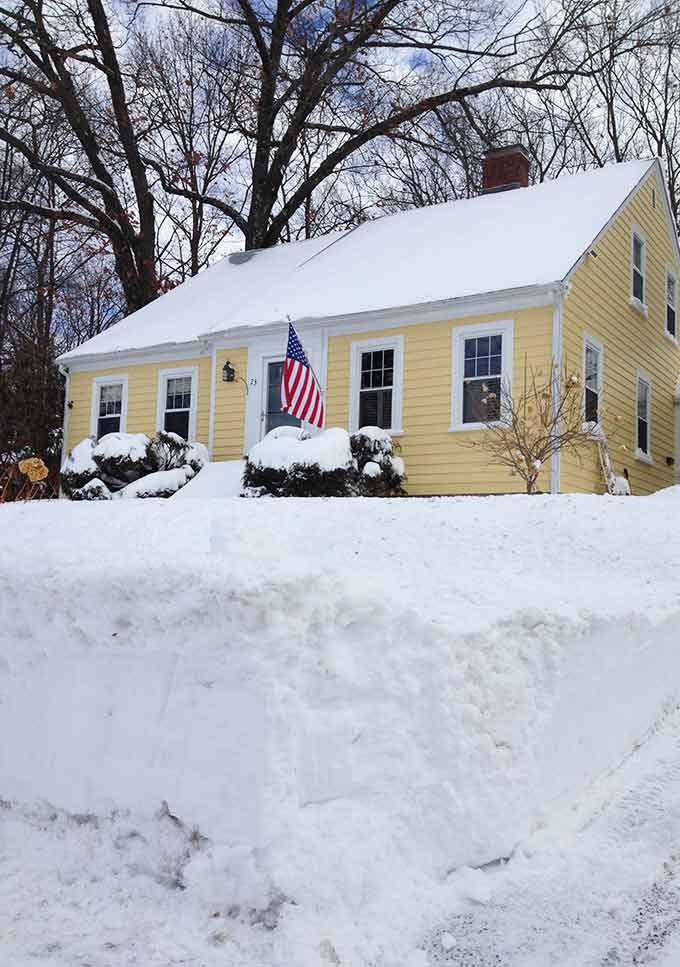 This picture is from two storms ago. Just imagine how high the snow is now…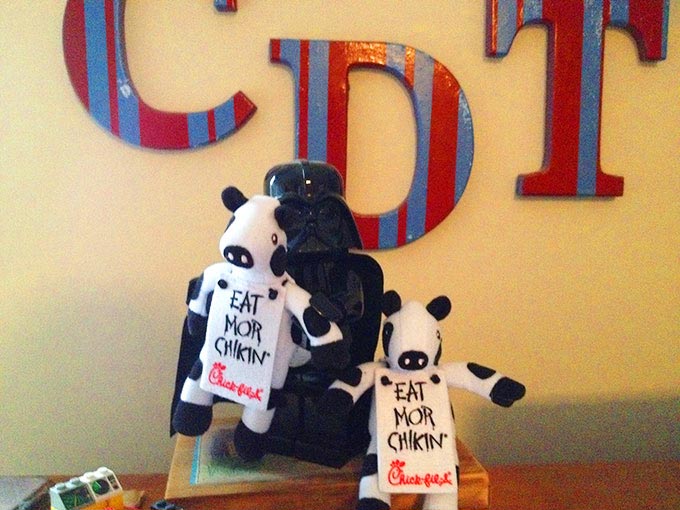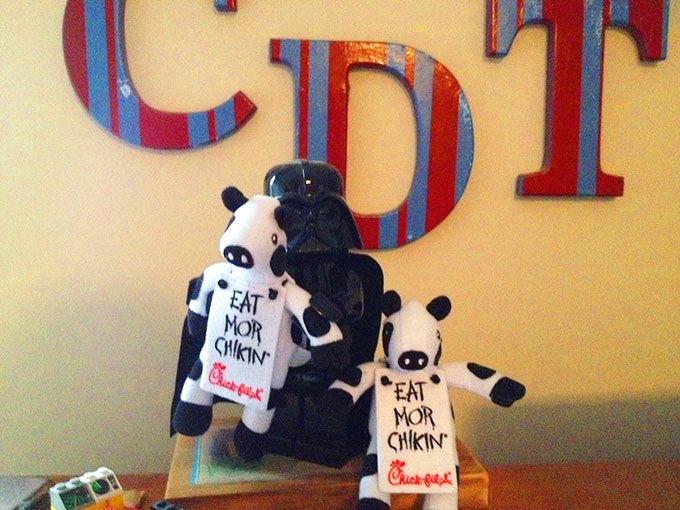 Lots happening indoors too. Darth has the Chik-Fil-A cow captive on Charlie's bureau.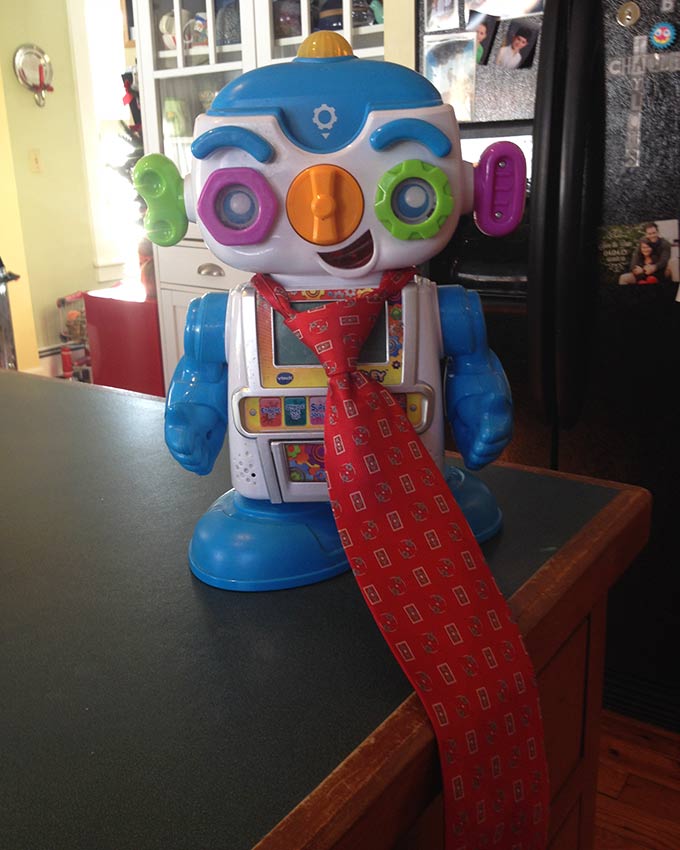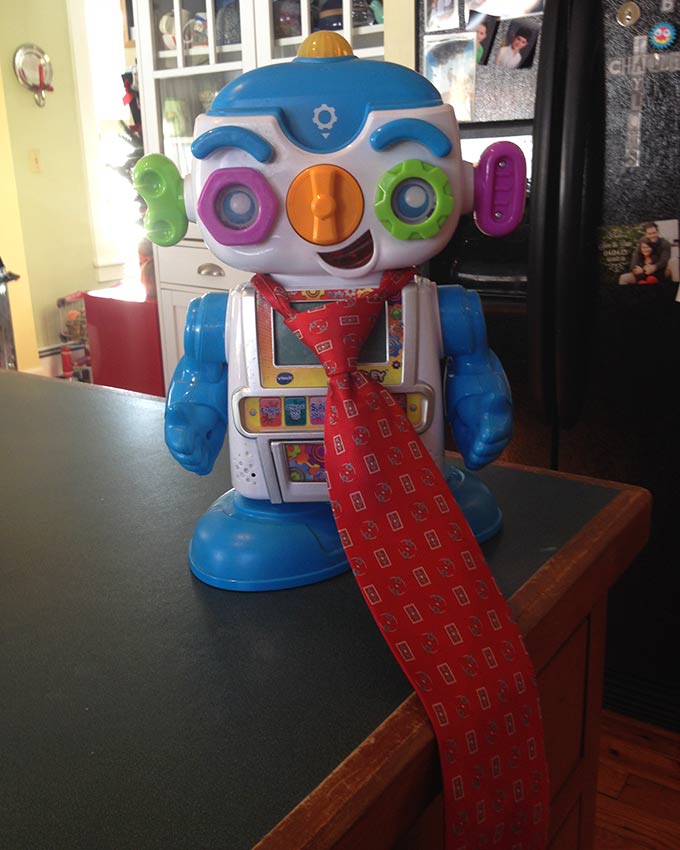 We don't exactly dress up dolls here…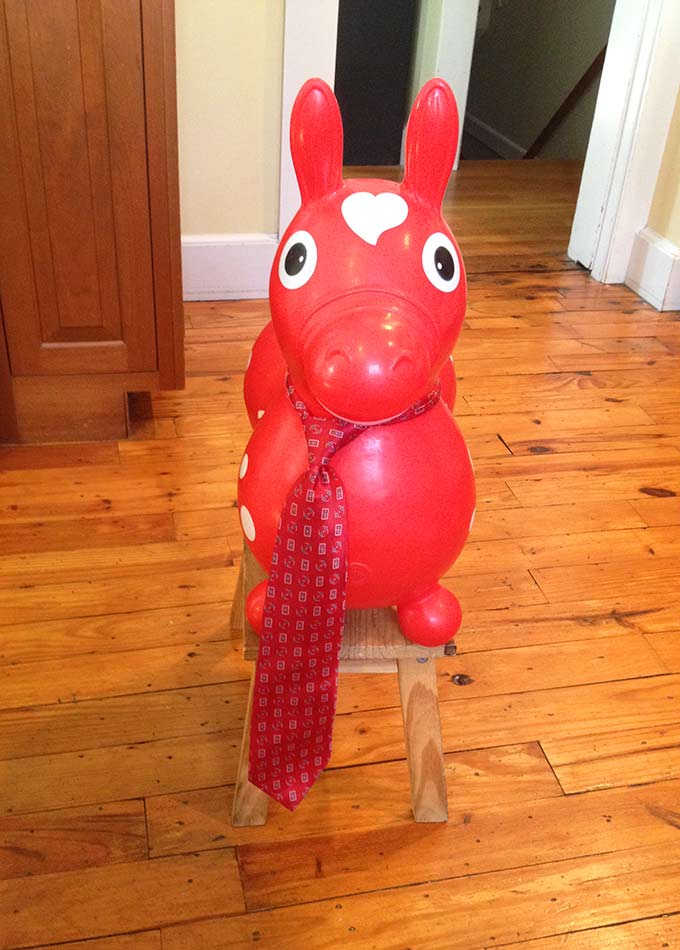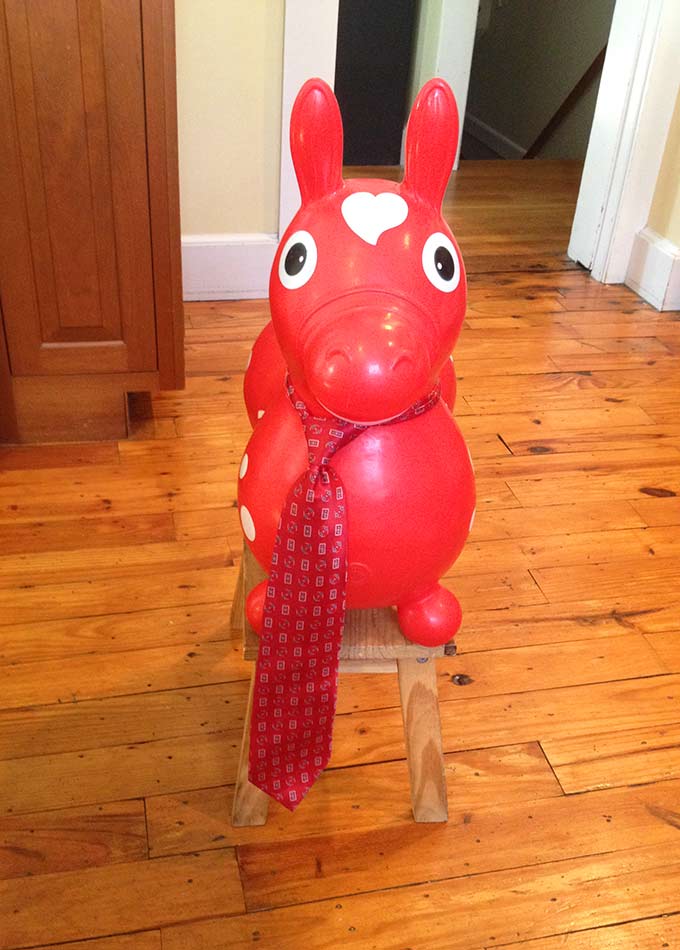 We do other things…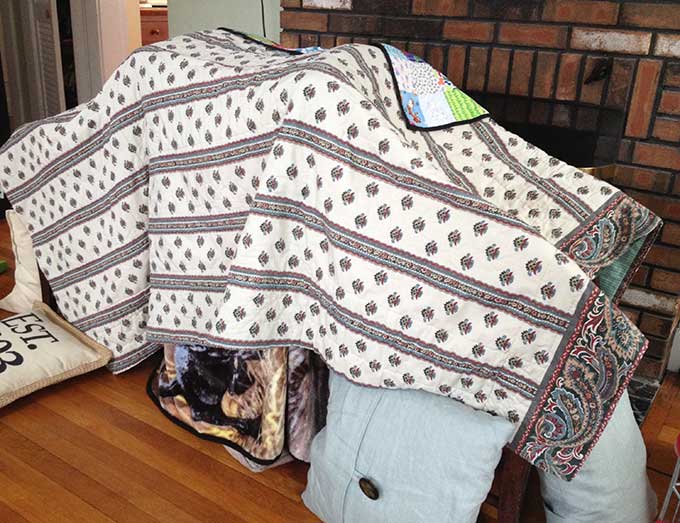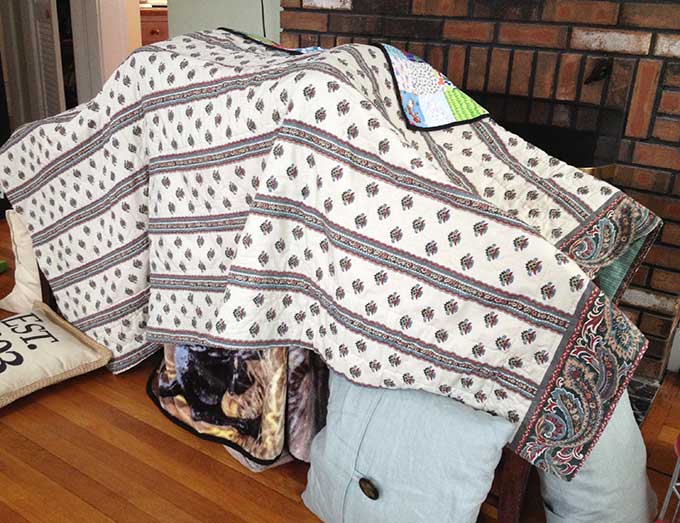 Like build blanket forts.
Well, that's all for today. Have a great day and a great week. If you have any fun snowstorm memories, do share! We'd all love to hear your tales. I have a few from the Blizzard of '78 myself. Maybe you do too?
Related post: Misery Loves Company