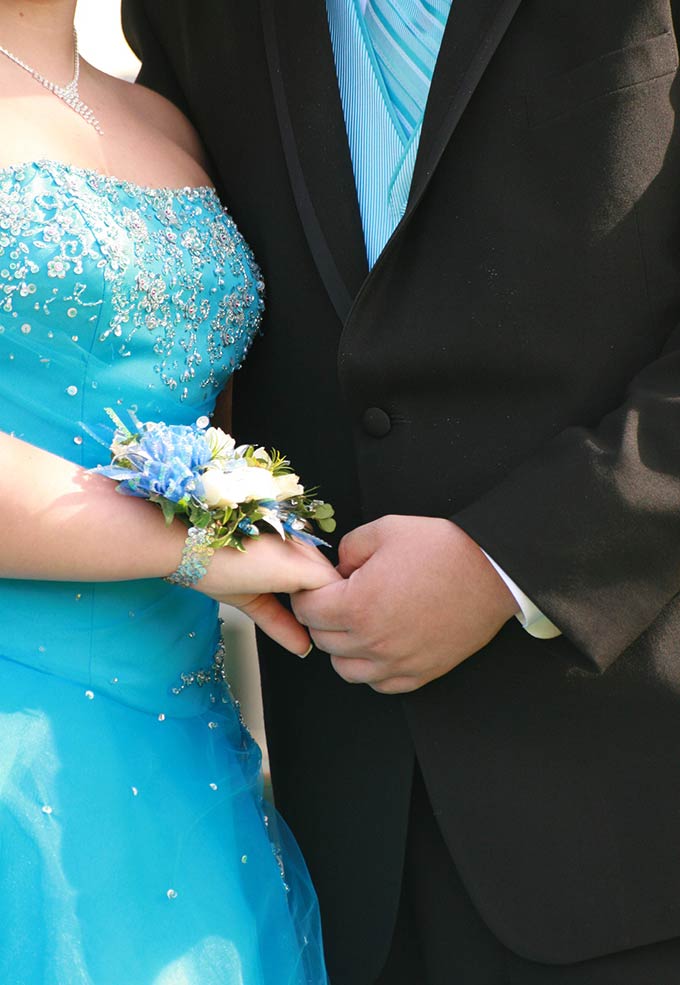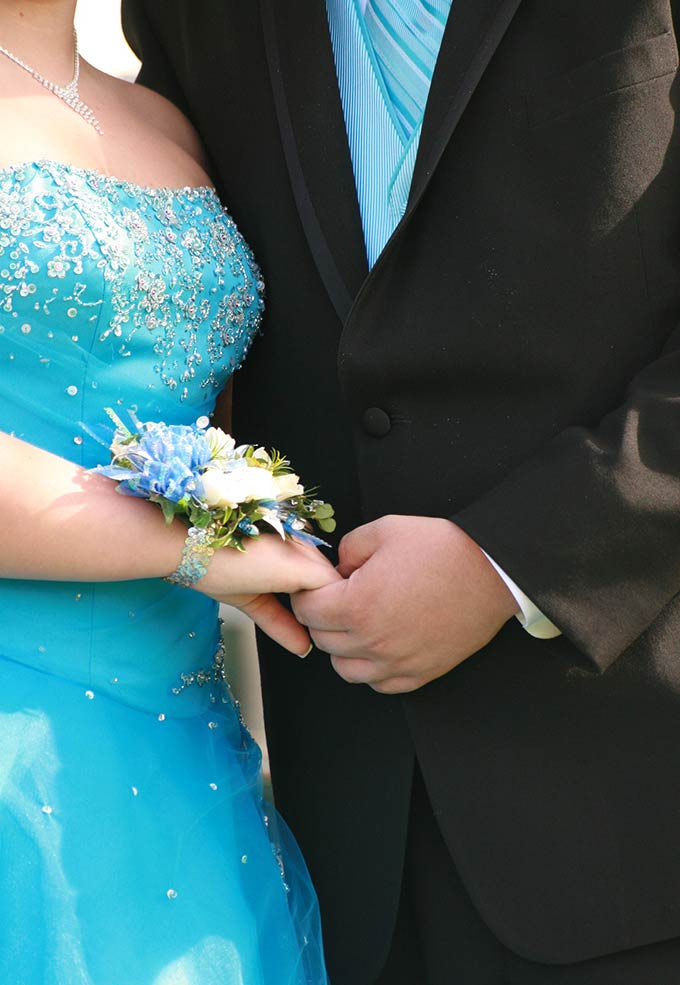 Hello friends, hope you're all having a great week and happy spring to you! I heard a lone phoebe bird faintly call this morning, confirming that spring may actually make an appearance in New England this year. (Exhale.)
So much bad news on the airwaves these days, I'm excited to share this excellent news I recently heard on Jack Heath's local radio show. Many of you know New Life Home in Manchester, NH is near and dear to my heart. New Life, a faith-based drug and alcohol rehab center, has helped thousands of women in the past thirty-five years to permanently recover from drug and alcohol addiction.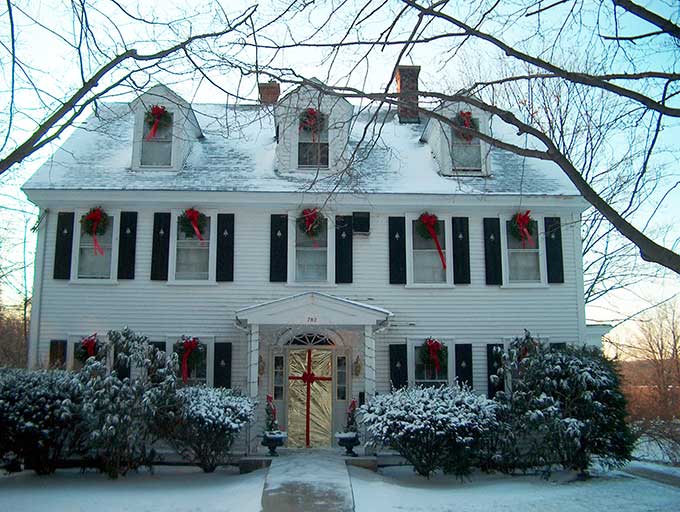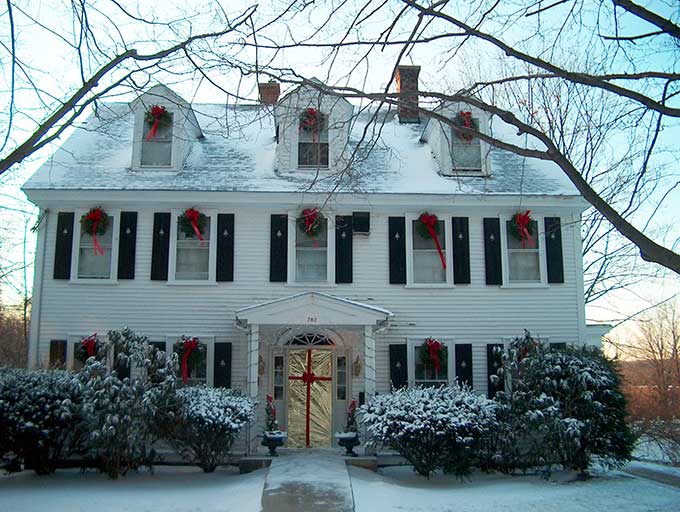 New Life Home, all decked out at Christmas
New Life has a different treatment approach; they accept no government funds (relying on private donations only). It's also one of the few rehabilitation programs in the country that allow children to live with their moms during treatment. And the 80% success rate is unprecedented. Over the past ten years I've observed women enter the program, seen amazing transformations. New Life is truly a place of hope! I'm friends personally with many of the residents, children, graduates and dedicated staff. Great things are going on, and I'm excited to be a tiny part of what's happening at New Life. (Please catch up here for this true story: True Christmas Spirit)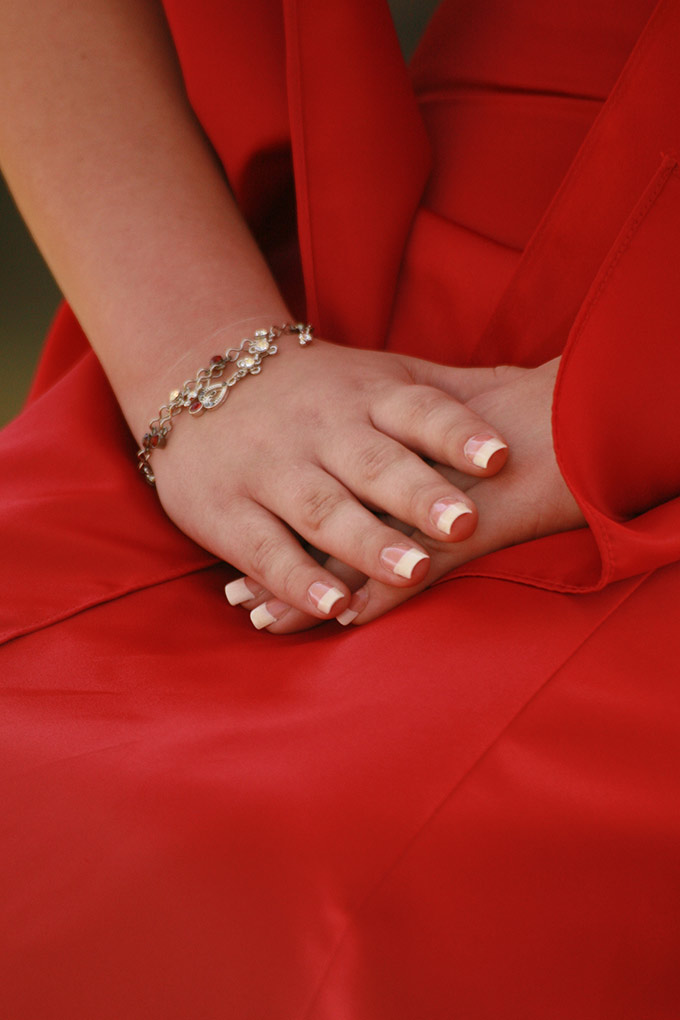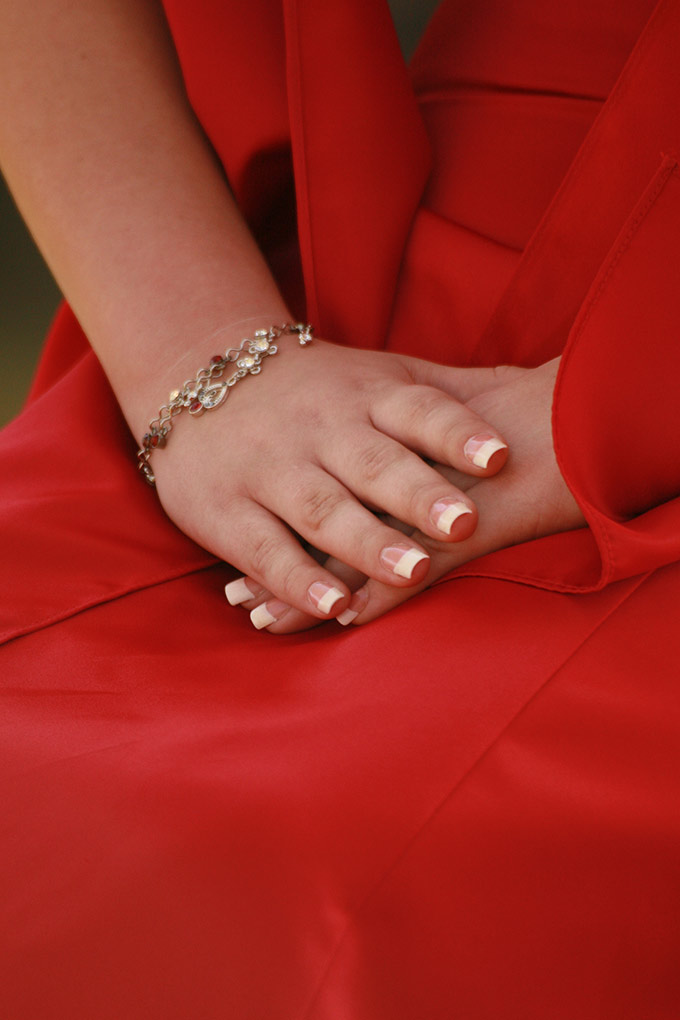 This coming weekend on Friday and Saturday, March 27 – 28 from 10 a.m. to 6 p.m. at 1000 Elm St. Manchester, NH there will be a prom dress sale to benefit New Life Home. (Kudos to Brady & Sullivan for donating the space.) Two hundred high end boutique prom dresses will be sold for just $50 each. The dresses were donated by several upscale Boston boutiques for this purpose. If all dresses sell, it will raise $10,000 for New Life Home, funds desperately needed to pay utility, oil and grocery bills for the staff, residents and children.
Are you local? Are you (or someone you know) in need of a prom dress? If so, please take time to visit the sale this weekend. It'll be a fun event and it's all for a great cause: supporting women and children discovering a new life. Please forward this on, tweet and retweet (I'm @thruherglass), share this post on Facebook to get the word out. Use this link: http://throughherlookingglass.com/?p=6381  Let's band together, make a difference!
Following is an excerpt from the NH Union Leader about the upcoming event:
"If you are one of the thousands of young women hunting for a perfect prom dress at a perfect price, you will want to check out a pop-up boutique opening on Elm Street this week. 

The shop will have more than 200 dresses from Boston-area formal shops, each with a price tag of only $50. The shop will be open in space at 1000 Elm St. this Friday and Saturday only from 10 a.m. to 6 p.m.
You should go for the bargains, but also because 100 percent of the sale proceeds are going to New Life Home for Women and Children, a long-term residential treatment program for addicted women and their children.
Grace Rosado, who started New Life Home with her husband, George, in Manchester 35 years ago, said an acquaintance heard about the work New Life was doing, and found several formal shops from Boston to donate their sample dresses.
"They donated more than 200 dresses," Rosado said.

 At $50 each, that would mean $10,000 for the home, which does not charge its residents for treatment and operates without government funding. Rosado admits the money from the sale is needed. With heroin use on the rise, New Life gets calls every day from desperate mothers seeking a place to kick their addictions, without having to leave their children behind.
But the dress sale is also serving another purpose, Rosado said, as the women are gaining valuable skills while preparing for the big sale.

"It's also teaching our women entrepreneurship and business ethics," she said.
Education is not a new concept at New Life. During an average 18-month stay, women learn skills to help them get through life and become marketable employees. 

Six of the current residents are in college, Rosado said.
But more importantly, they learn to develop a relationship with Jesus, the cornerstone of everything New Life does. 

I have heard powerful testimony from several of New Life's graduates, who all admit they would be dead or in jail if it were not for New Life and the saving power of Christ in their lives.
These young women are well-spoken and unafraid to talk about where they have been. They are also passionate about what their future holds now that they have the skills and confidence to be great moms and members of the community.
Rosado said thousands of women have been through New Life Home in the last 35 years, and 80 percent of graduates remain drug-free and go on to lead successful lives. You can learn more about the home, and the work they do, at www.NewLifeHome.org .
Rosado is very grateful to Brady Sullivan for donating the space for the pop-up boutique, complete with dressing rooms and storage. It will be in the 1000 Elm St. plaza, adjacent to Edible Arrangements.
"It's absolutely perfect for what we are doing," Rosado said. She hopes many women, especially those with a limited budget, will come out to find their perfect dress."
Read more about another annual New Life fundraiser I participate in at Christmas: