Pear Gorgonzola Salad w/Walnuts & Maple Vinaigrette is an addictive salad in any season. Sweet maple vinaigrette w/pure maple syrup & shallots complements fresh pears, walnuts, salty gorgonzola and mixed greens. It's a sweet and salty thang we got going on in the salad bowl folks…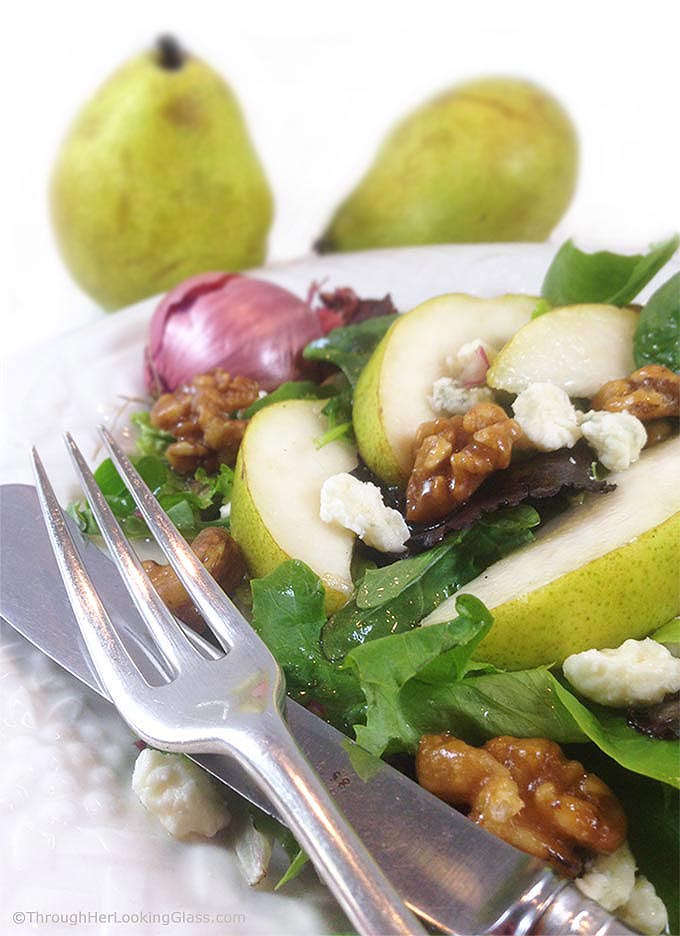 Hope you had a wonderful holiday weekend over Memorial Day. It was an unusually quiet weekend around here since three of our four boys were gone on various trips. Then the weather got a little wacky wacky.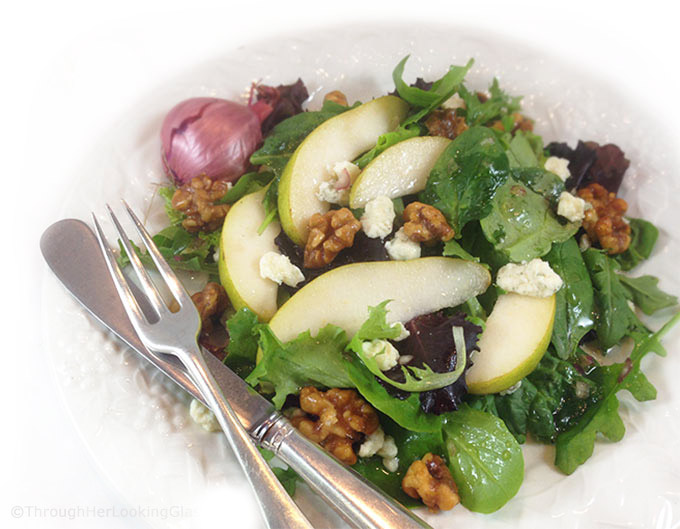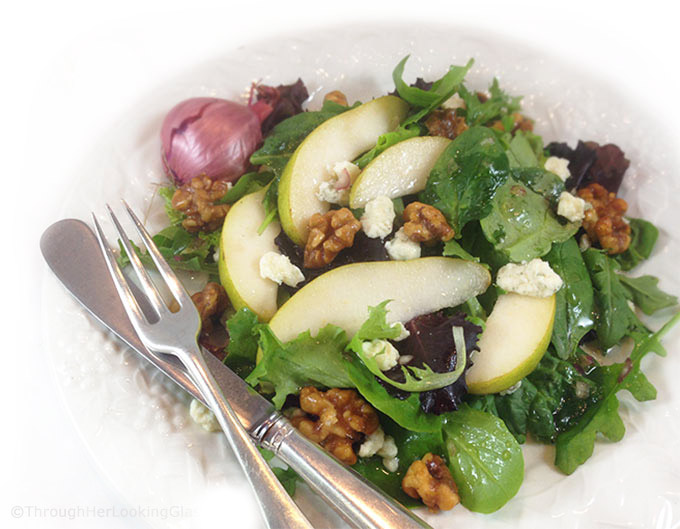 On Saturday it was scorching hot, in the mid-90's. Then suddenly the temperature dropped like a rock on Saturday night about thirty degrees and it was cold and rainy on Sunday and Monday morning, in the low 50's.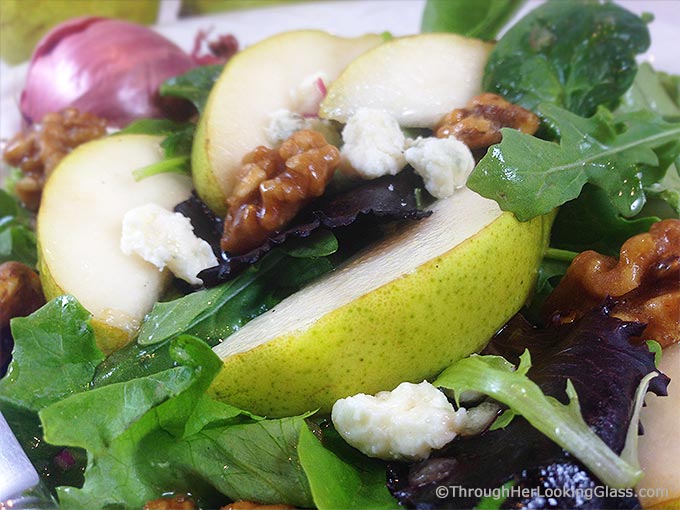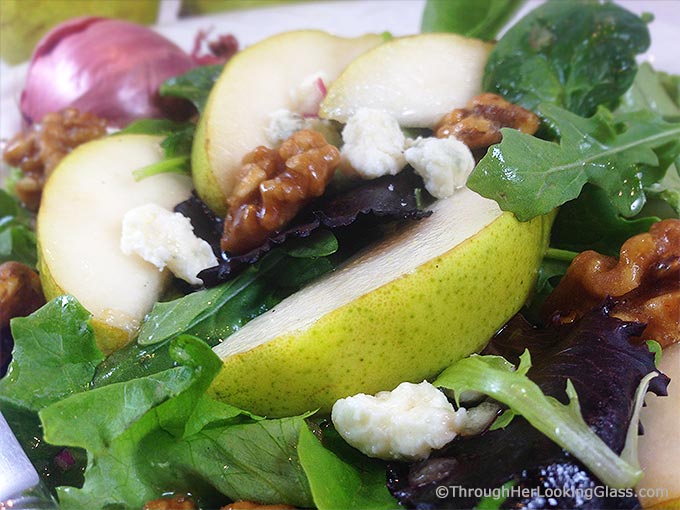 Then the heat kicked in again and it was hot hot. Sweltering. Just in time for me to plant the garden Monday afternoon! Timing is everything. Ha. It wasn't so bad, I held off and planted mostly after dinner, just as it was cooling down.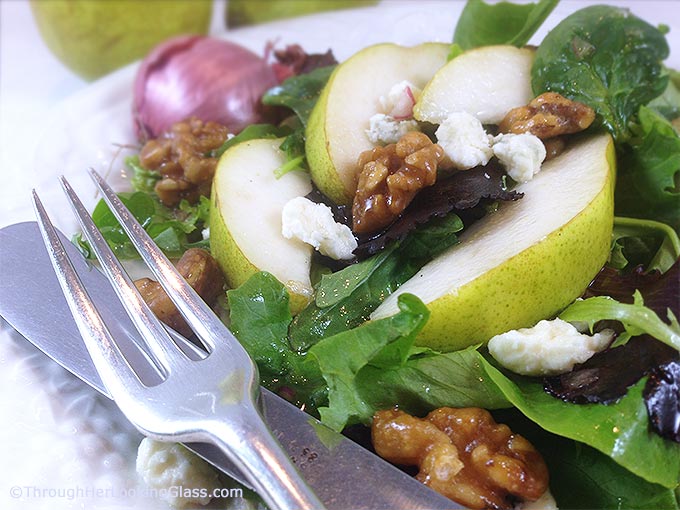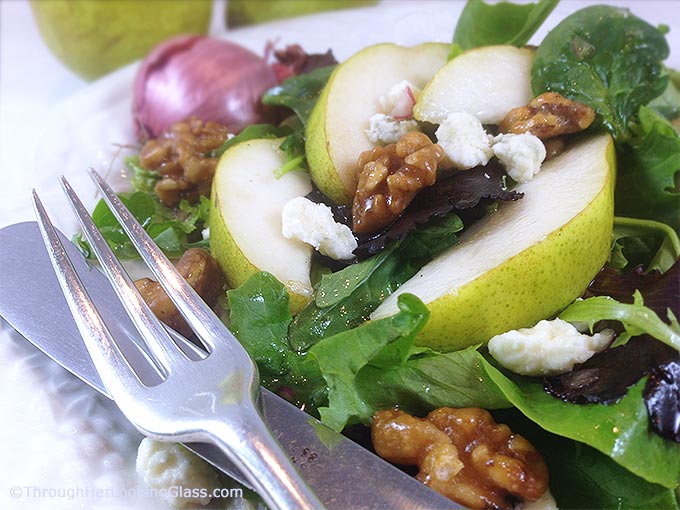 I planted lots of tomatoes, but also various kinds of peppers, carrots, zucchini, yellow squash and cucumbers. But mostly tomatoes because I do love a fresh mango salsa and caprese salads.
This past weekend on Saturday when it was sweltering, Jon and I wanted something cool and refreshing for lunch. The boys weren't around so there wasn't anyone to whine suggest having something besides salad.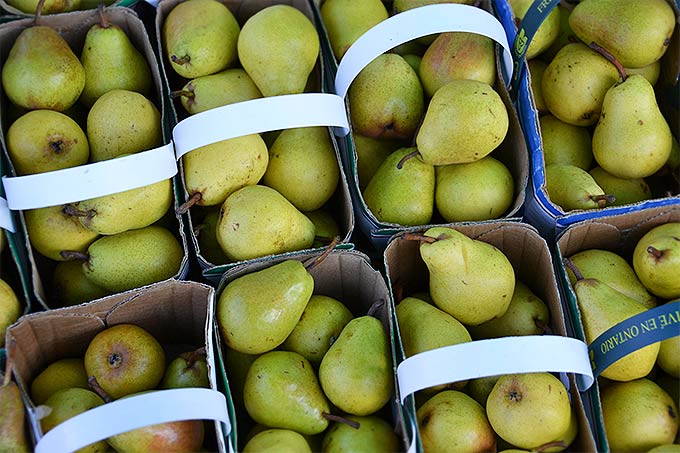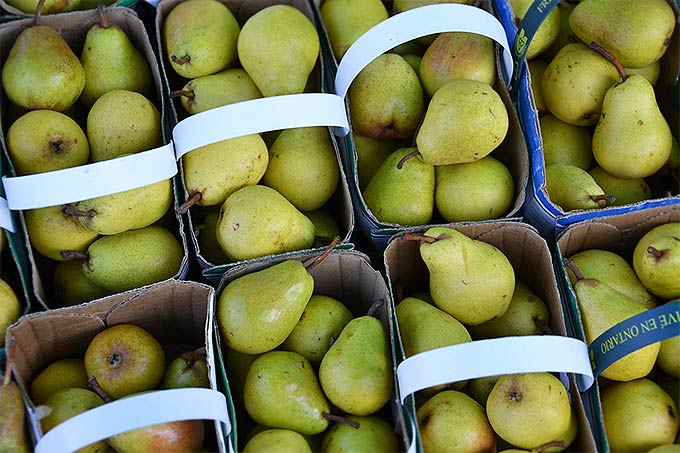 There's something irresistible about a cold and ripe, juicy pear on a sweltering hot day. Used to be we only got pears at certain times of the year, like fall and winter.
In fact, we have some wonderful neighbors across the street that head to Arizona and the sunshine every winter. Each fall they leave us here to slug it out alone with the snow shovels, snow blowers and salt.
But to soften the blow, they kindly send a big box of creamy and delicious Harry & David pears for Christmas. And we forgive them immediately for abandoning us to the elements. (!) We put the pears up on the mantel to ripen, all in a row, nestled in the holly and the ivy.
And somehow, they always ripen just in time for Christmas morning breakfast. We sure do love fresh, juicy pears around here, so I knew this salad would be a big hit.
While the pears are delicious, it's the sweet maple vinaigrette with diced shallots that really ties this Pear Gorgonzola Salad w/Walnuts together.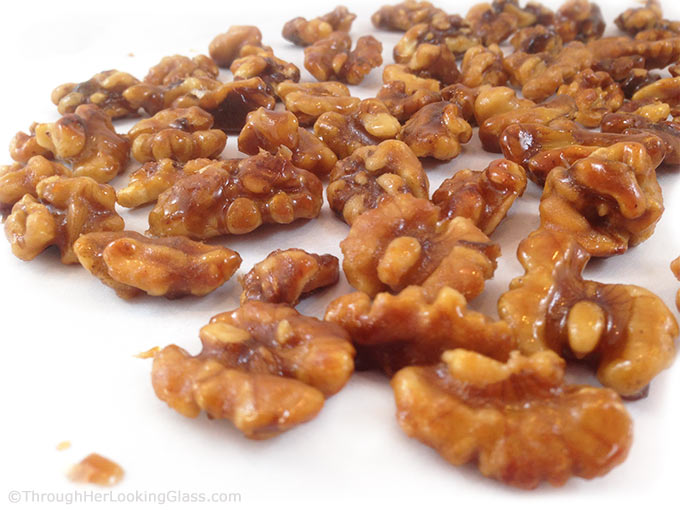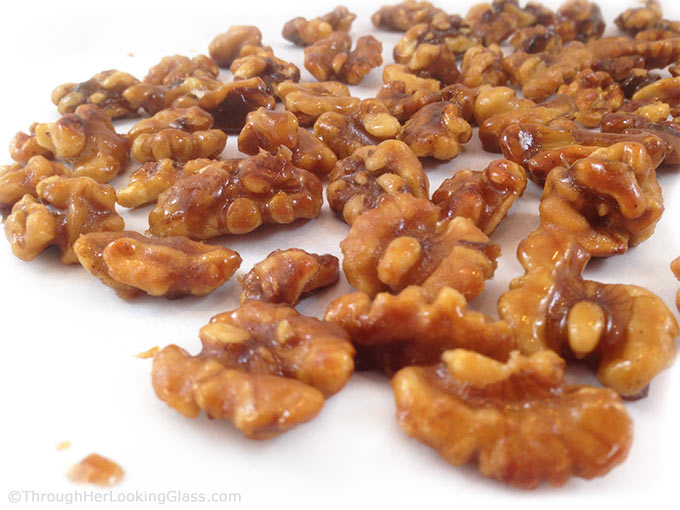 Try using my maple walnuts as opposed to plain toasted walnuts. The crunchy sweet contrast with the salty gorgonzola cheese is extra delicious with the greens and maple vinaigrette.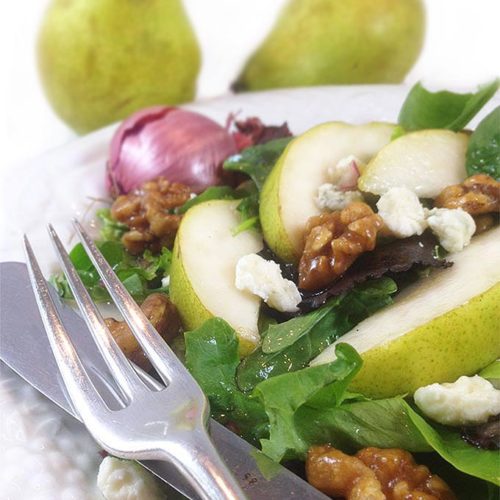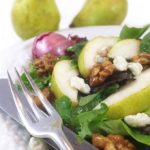 Print Recipe
Pear Gorgonzola Salad w/Walnuts & Maple Vinaigrette
Pear Gorgonzola Salad w/Walnuts & Maple vinaigrette: addictive salad. Sweet maple vinaigrette w/pure maple syrup & shallots complements pears & greens.
Ingredients
Salad
1

cup

crumbled gorgonzola cheese

1

cup

toasted or maple walnut halves

1 - 11

oz.

package Spring Salad Mix

3

pears

sliced
Maple Vinaigrette
1/2

shallot

minced

1

cup

vegetable oil

1/2

cup

maple syrup

1/2

teaspoon

salt

1/4

teaspoon

black pepper

1/4

cup

apple cider vinegar
Instructions
Gently toss salad greens, walnuts, pears and gorgonzola in large salad bowl.

Or arrange on individual serving plates.

Make maple vinaigrette by combining minced shallot, vinegar, syrup, salt and pepper in a small mixing bowl.

Slowly whisk in vegetable oil until well blended.

Drizzle maple vinaigrette liberally over salad, toss and serve immediately.


This Pear Gorgonzola Salad w/Walnuts & Maple Vinaigrette pairs perfectly with these Jordan Pond House Popovers