It's not like there's anything wrong with sitting around and Licking Coconut Pops All Day Long. It's not even against the law. And good thing too. Because that's what I did all day today. (Wednesday) And they were delicious!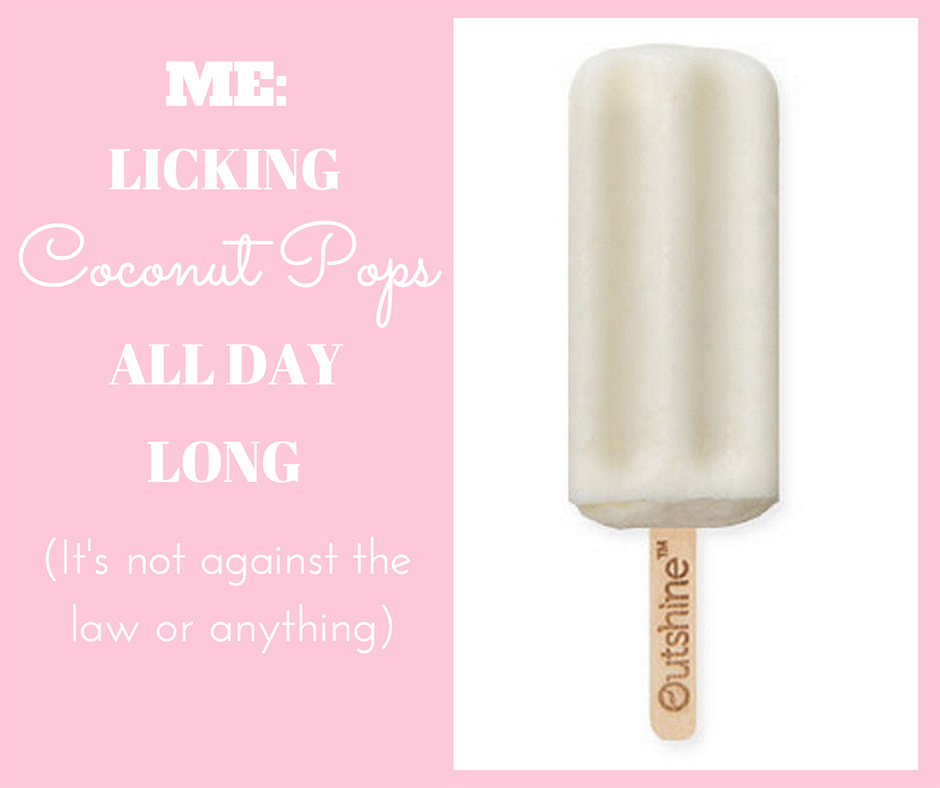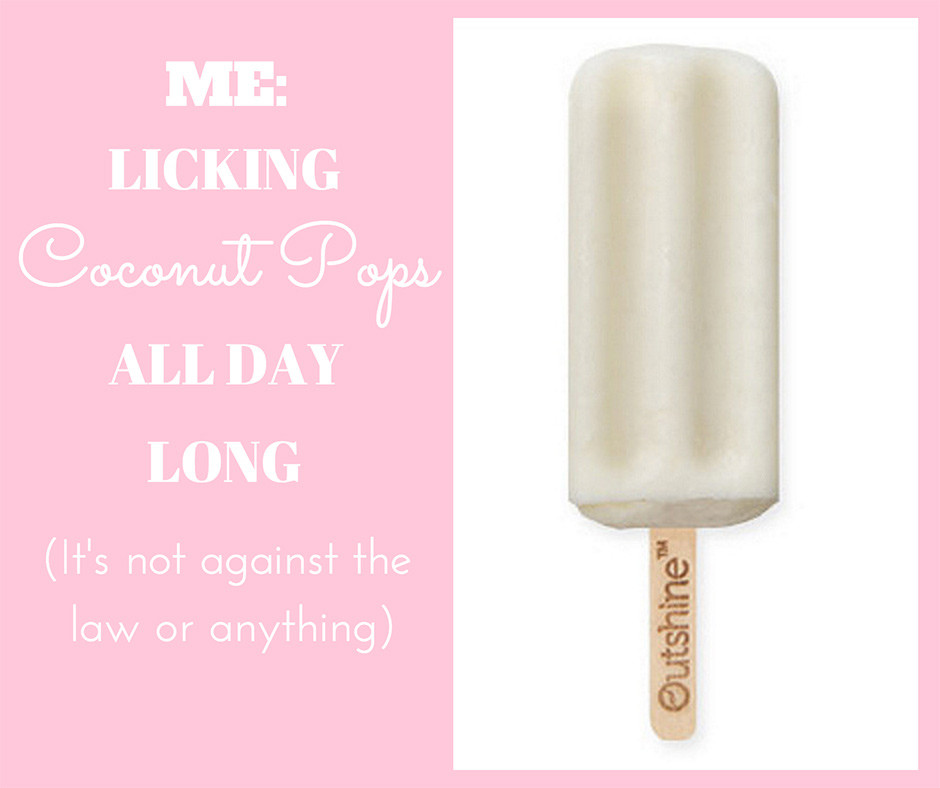 Here it is the last week of May, just before Memorial Day weekend and I've got a rotten case of strep throat. I'd forgotten how unpleasant and painful strep can be.
And so the first few days I was feverish and could barely swallow to even drink, let alone choke down an antibiotic horse pill.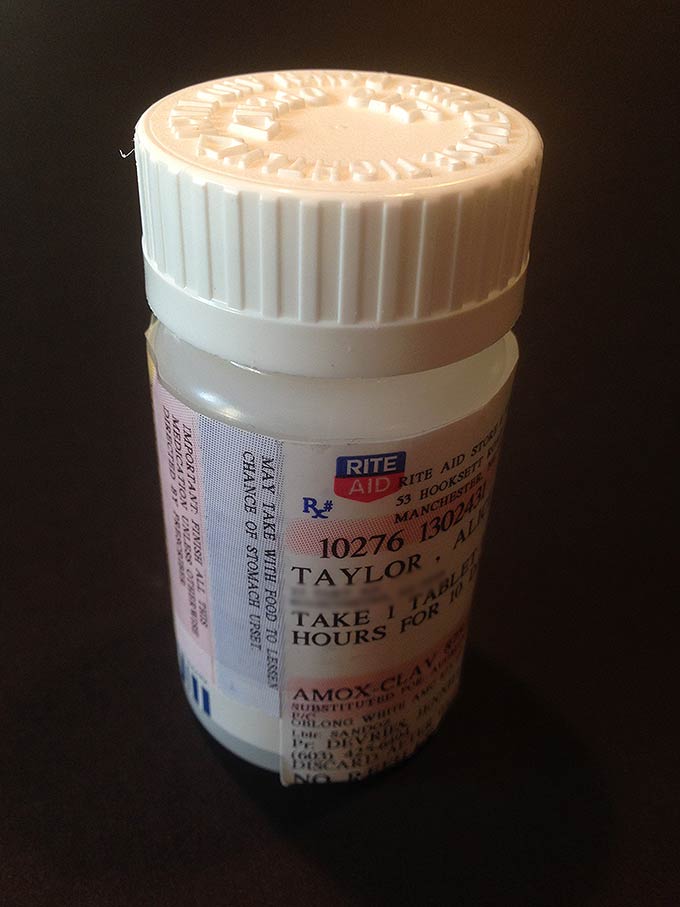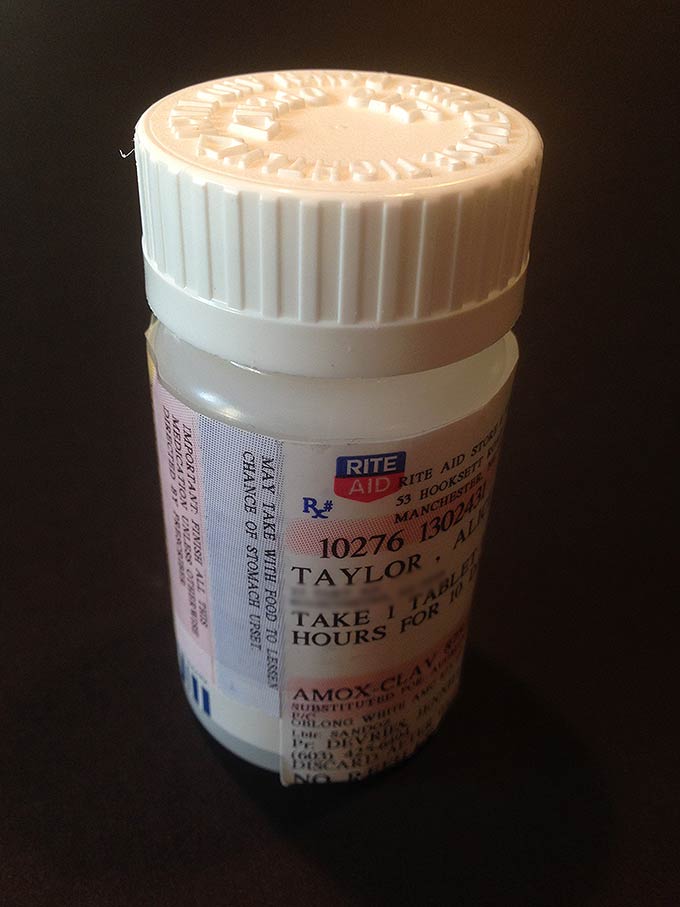 Then a funny thing happened. (In retrospect only.) I was upstairs in my bed in the dark with the shades drawn, had a fever of 102. Had just wrestled off the cap to the antibiotic pills.
Was about to take one, remembering the doc had said they're big pills, and "with the way your throat looks, you better cut 'em in half." So the pill felt so strange in my hand, it was an oblong circle/tube — like plastic.
Just the thought of swallowing it was painful, to say the least. I thought, "How in the world am I ever going to choke this down, even if it is cut in half?" In the darkness I couldn't even see/feel a line on it to break it in half.
So I text Jon who is downstairs, ask him to come up and help me break this honkin' pill in half.
I hand it to him. But apparently it's the tube of silica – for preservation of the meds. Says "do not eat" in small blue letters, printed on one end. Womp. Womp.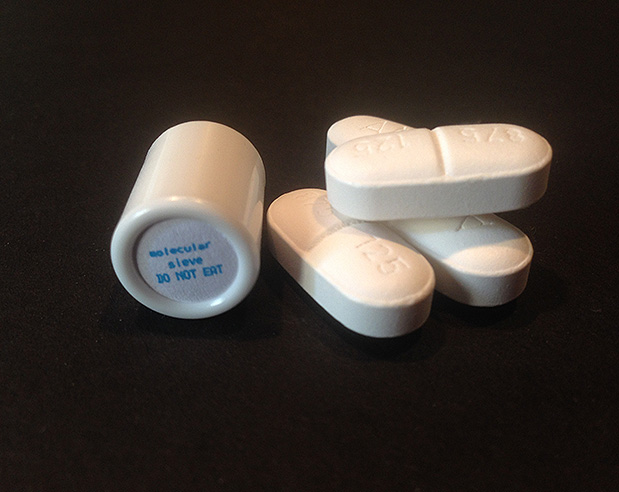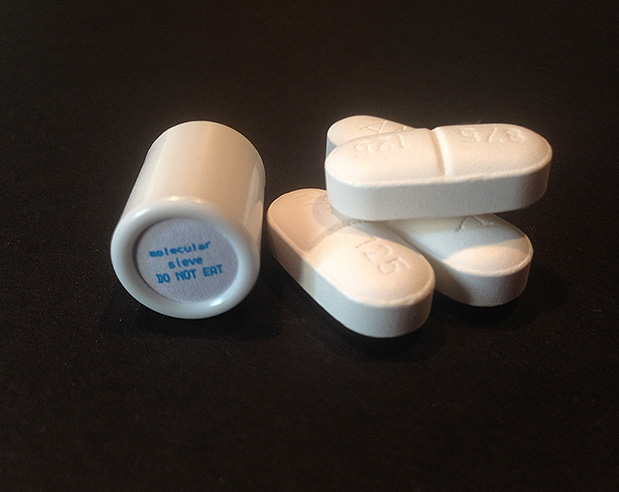 Moral of the story: don't take meds in the dark when you're overtired and have a fever. Bad things could happen. Like an extra trip to the ER for stomach pumping. With the additional joy of strep throat, wouldn't that be fun.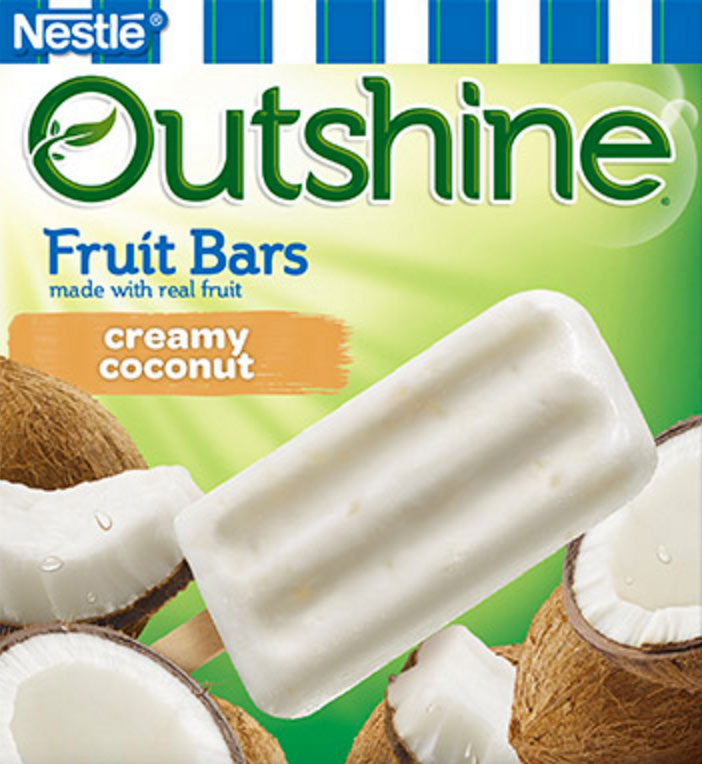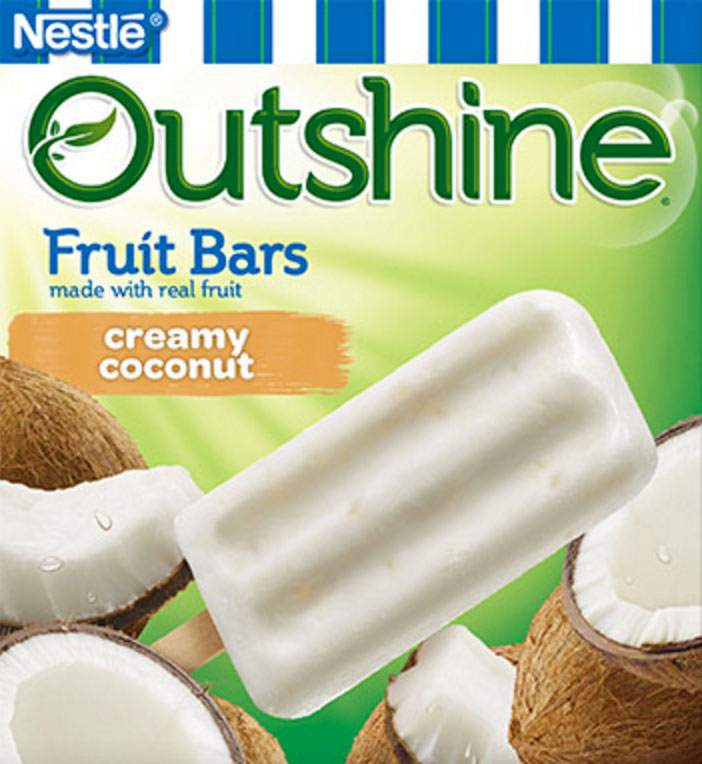 And just today I was finally able to lick the coconut pops which Jon so kindly picked up for me.
So I have a little blog news to share here this weekend. And it may disappoint some of you, and I'm truly sad about that. (The truth is – I'm disappointed too.) But I've decided to take the summer off from regularly writing my weekend musings, though I may write a few here or there and surprise you.
This summer, on the weekends I'll be mostly republishing some of my favorite musings from the early THLG writing posts. Many of you are new subscribers and haven't read these posts before, but I know others of you who've been here from the beginning look forward to the new writings each weekend.
The truth is, I need to spend the extra time with my family this summer. I know it in my heart of hearts. Some of you know our Jonathan heads off to college in the fall and this may be our last big summer together.
Another reason I'm taking a break, and many of you might not know this — is that my family and I have been sick a great deal this past year. I've written about it some here, but not in great detail.
Since last September I've had influenza A twice, once in September and once in February. And the funny thing is, I've never had the real flu before in my life. And now strep. Besides that, we've had other strep cases, multiple stomach flus ripping through the household. Viruses. Colds. Bugs, you name it.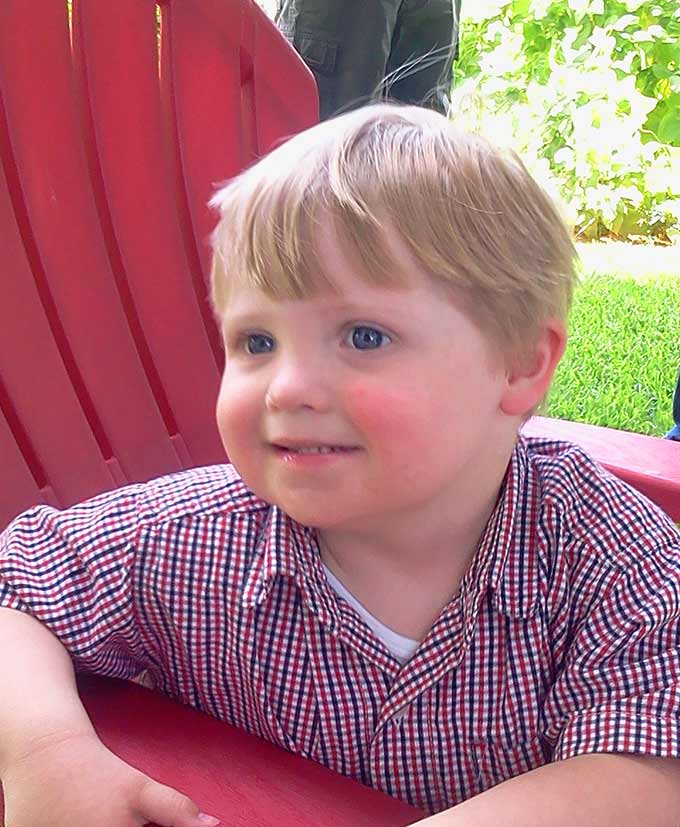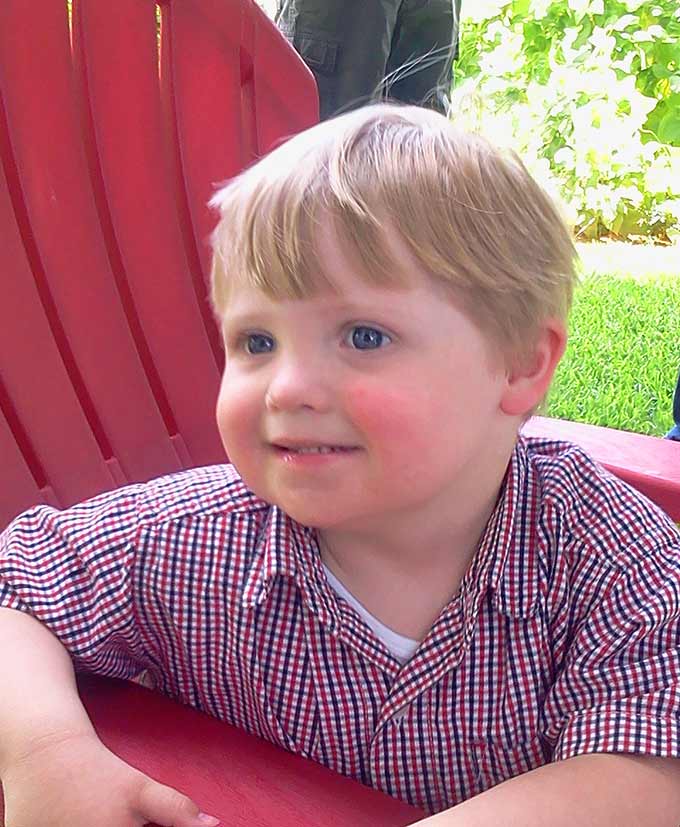 You may remember Hudson was hospitalized for four days in February. Then Jacob had a virus that went to his ear last month. The drum perforated and it was a real nightmare and very painful. He was out of school for a few weeks.
I honestly don't know if there's been a week since Christmas that everyone in the house was well. I know I've been called the Q of H (queen of hyperbole), but no exaggeration here.
Many of you here know sweet Hudson, our six year old little boy with Down syndrome. The bottom line is, the sickness may not improve for some time because Hudson has a weakened immune system and picks up whatever he's exposed to, then has no inhibitions about coming home and coughing, sneezing (and even throwing up on) his caregivers. That would be Jon, me and his older brothers.
As Hudson gets older and continues to be non-verbal, it's been tough on the family as we try to figure out his needs and wants without words. And with him sick so often, it's got to be incredibly frustrating for him too, not to be able to make his wishes known.
Which DVD? Which box of cereal? What in his sippy cup? Each seemingly simple decision becomes stressful when you have no words. Sadly, there are lots of tears. It's a hard time right now for everyone as we wait for word on a communication device for Hudson.
All that to say, we need rest. I need rest. So many late nights and early mornings working and taking care of sick ones are catching up with me. And we all need the rest to have the patience helping Hudson along. I hope to get that rest this summer.
It's funny how I started this blog in November of 2014 telling stories. That's my dream. I love story telling. It gives me great joy. And over time the blog morphed more and more towards developing recipes because that's what brings the web traffic. And that traffic is what helps pays the coconut pop bills. (!) And will help pay the college bills too.
The blog continues to grow and I'm so grateful. You've all been so kind and supportive. Thanks for being a wonderful part of the journey.
You may be interested to know that just 2-3% of the web traffic reads my weekend stories. The rest come here for the recipes. So you can understand why it's the weekend posts that I need to cut back on. For now.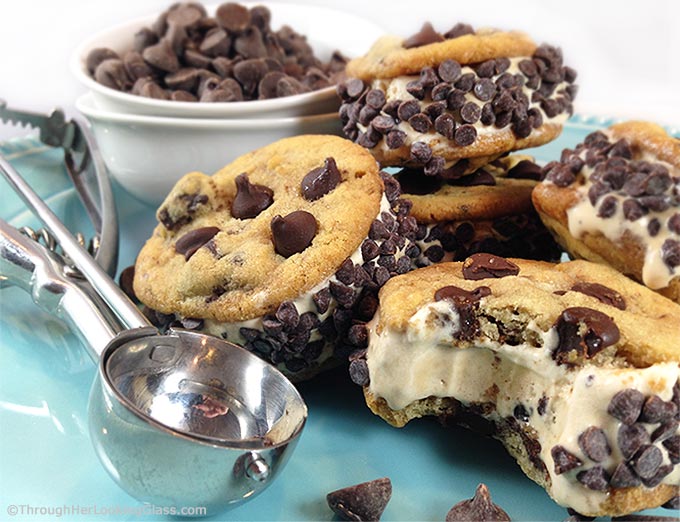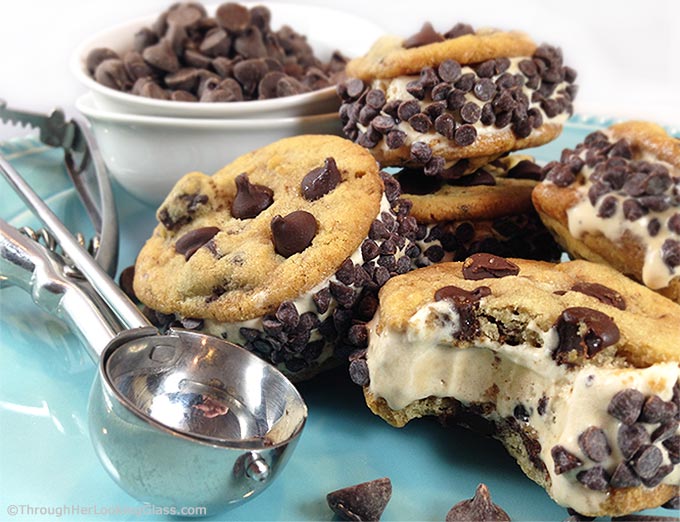 One thought: I may try incorporating more stories into recipe posts. What do you think? I've been practicing a little, I tried it on this post last week: Mini Mocha Chocolate Chip Cookie Ice Cream Sandwiches.
So that kind of writing won't work for every post, but I'm going to try to do more of it. Share more stories in my recipe posts.
I hope to return to my weekend writing more regularly when the time is right. Thanks for being such great, supportive readers and friends. I'm blessed to get to do what I truly love here.
I also love hearing from you.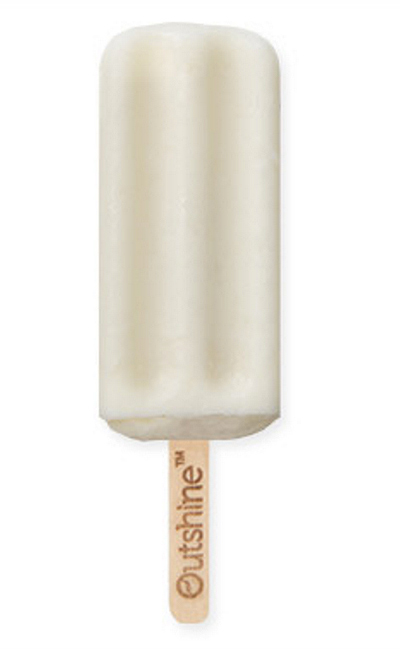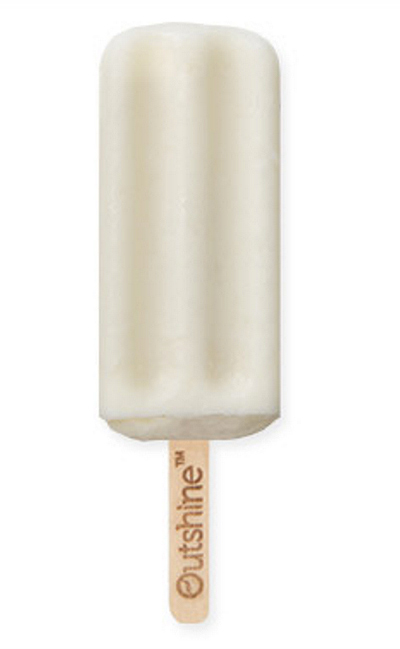 (And Licking Coconut Pops All Day Long.)
We're hoping to plant the garden and spruce up around the yard this weekend if the weather cooperates. If not we'll be inside spring cleaning. (Bleh.) What about you, got any plans this weekend? I'd love to hear what you're up to.
Wishing you and yours a fabulous Memorial Day weekend… whatever you're doing, wherever you are! Enjoy the time with your family!
You may also like: Stars & Stripes