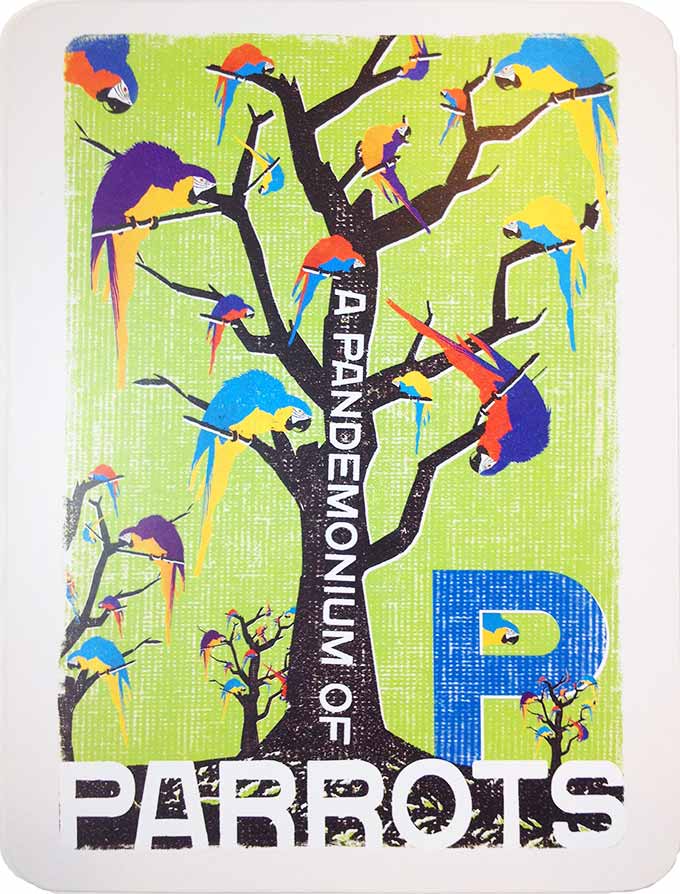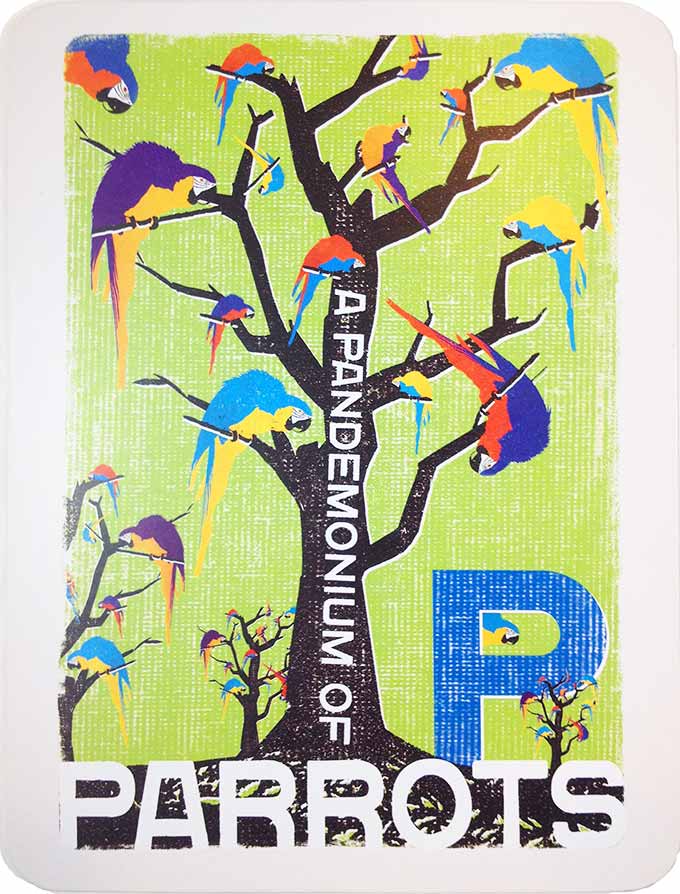 A Pandemonium of Parrots? An embarrassment of pandas?
I'm a word person: fascinated by unusual appellations and semantics. Maybe you are too? Perhaps I take after my mom. She's a word person, writer, and Scrabble aficionado. (Seriously, she could play the word aficionado. That, and land every X, Q and Z  in the bag on a triple letter space.)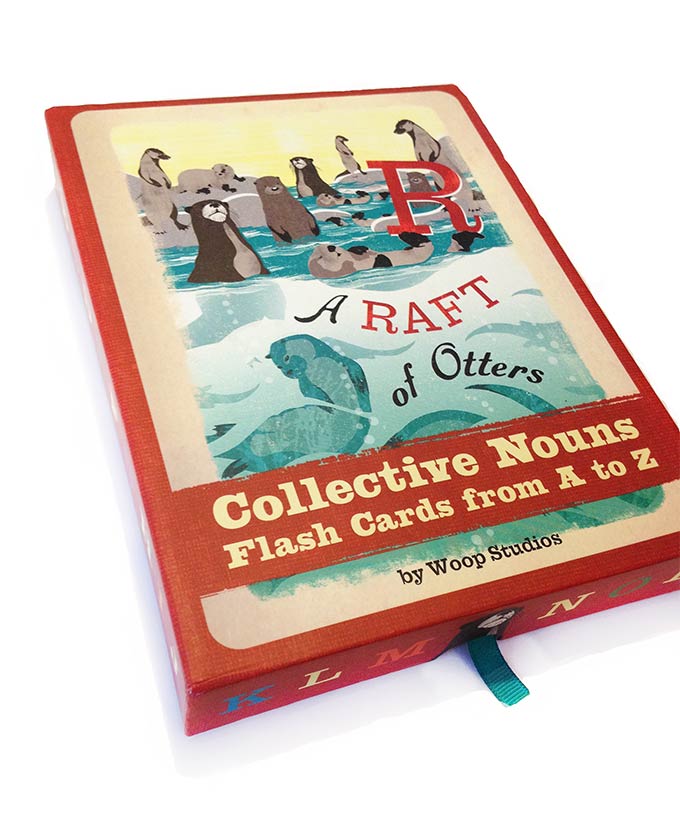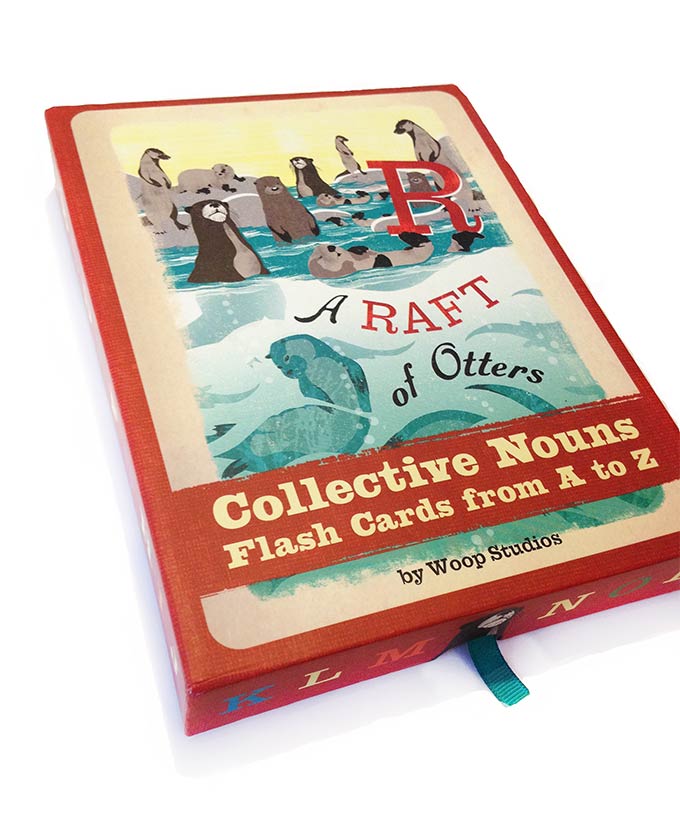 So I was pretty excited when a creative gift giver gave Charlie this unusual Christmas present last year: Collective Nouns Flash Cards from A to Z. I wasn't excited 'til he opened the box, because I didn't know the treasure inside. Then I was thrilled by the creative artwork and amazing compilation of collective nouns for twenty-six animals, A-Z, by Woop Studios. Clever: that's exactly what these cards are.
The other night after dinner we had so much fun. Pulled out the cards and explored the creative collective nouns together. Here's what's amazing: while Hudson can't articulate many words, he knows his entire alphabet A-Z. On one side of the card is a large alphabet letter, and on the other, a collective noun for that letter. So I held up the card with the letter, and with great excitement Hudson yelled it out. Then we all guessed what collective noun might be on the reverse side. We didn't have many correct guesses. Thought I'd share them with you today, see if it rings your bell too.
Let's start at the very beginning, a very good place to start…(I think I've heard that somewhere before…)
A – Aurora of Polar Bears
B – Bale of Turtles
C – Caravan of Camels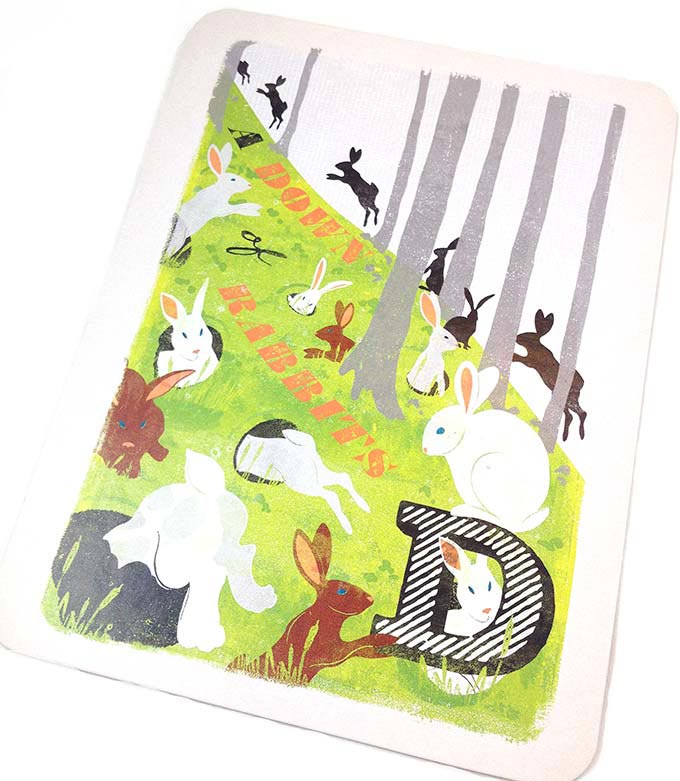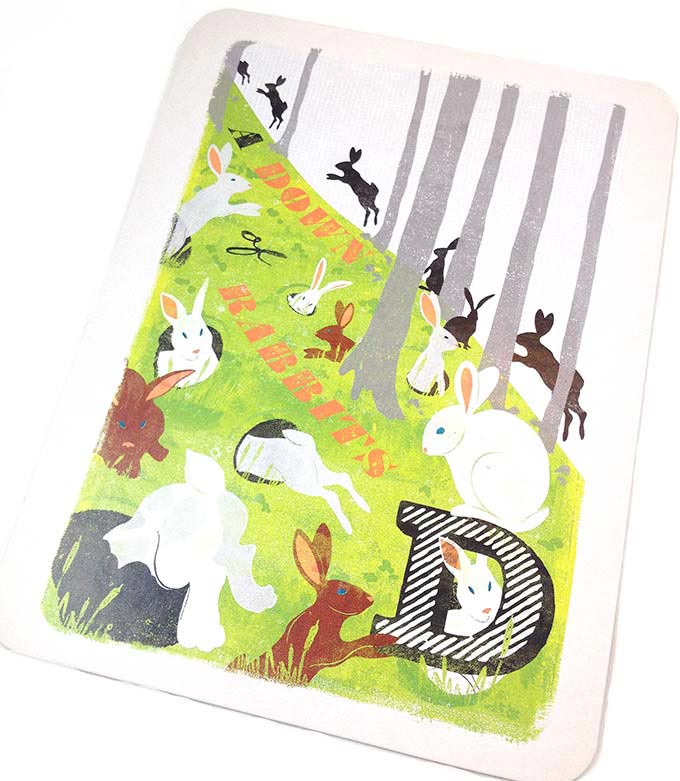 D – Down of Rabbits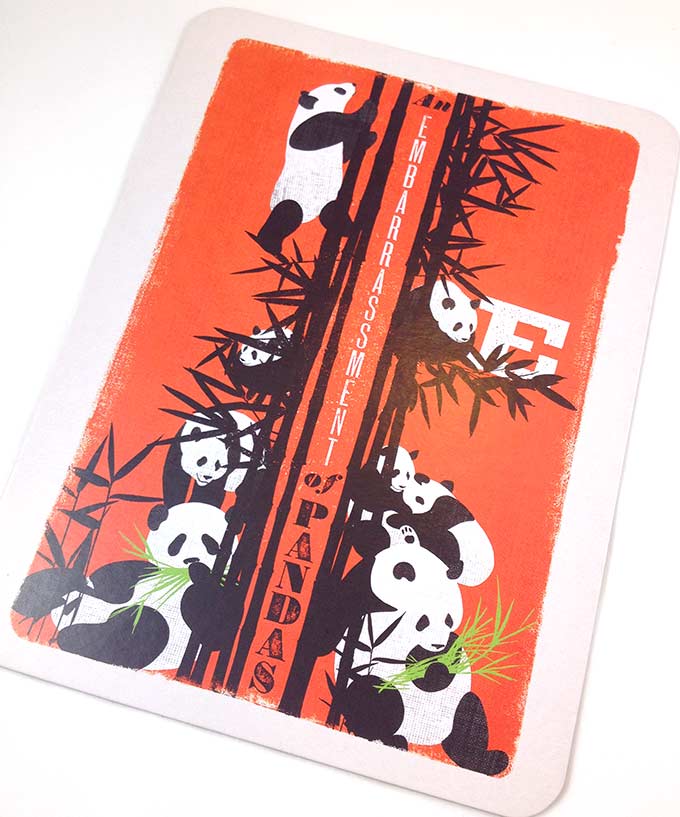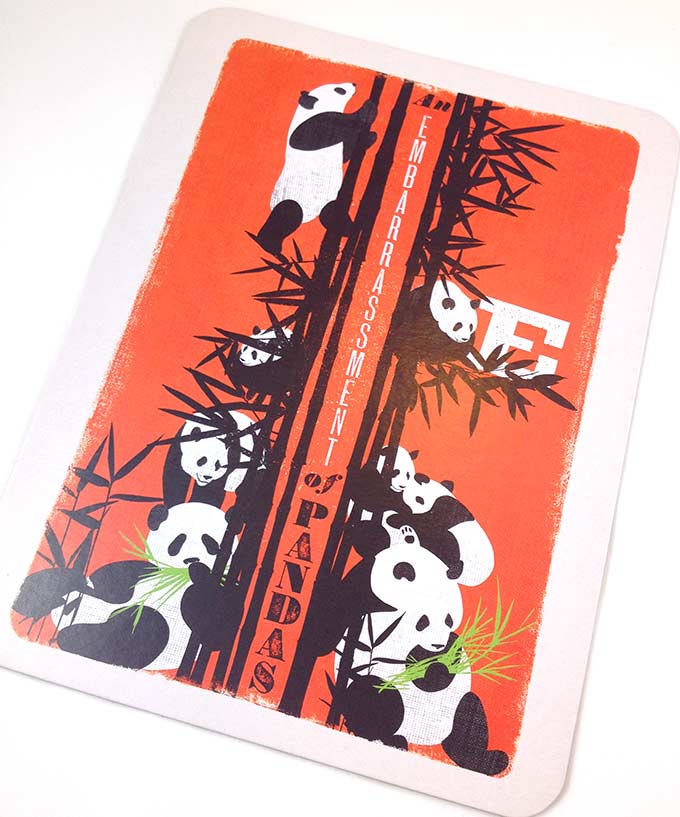 E – Embarrassment of Pandas
F – Family of Porcupines
G – Galaxy of Starfish
H – Hum of Bees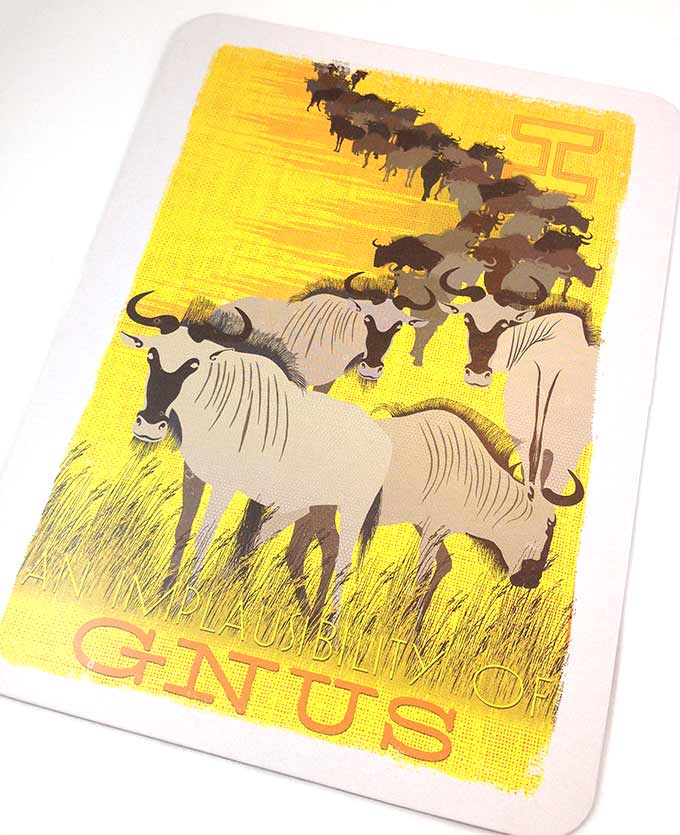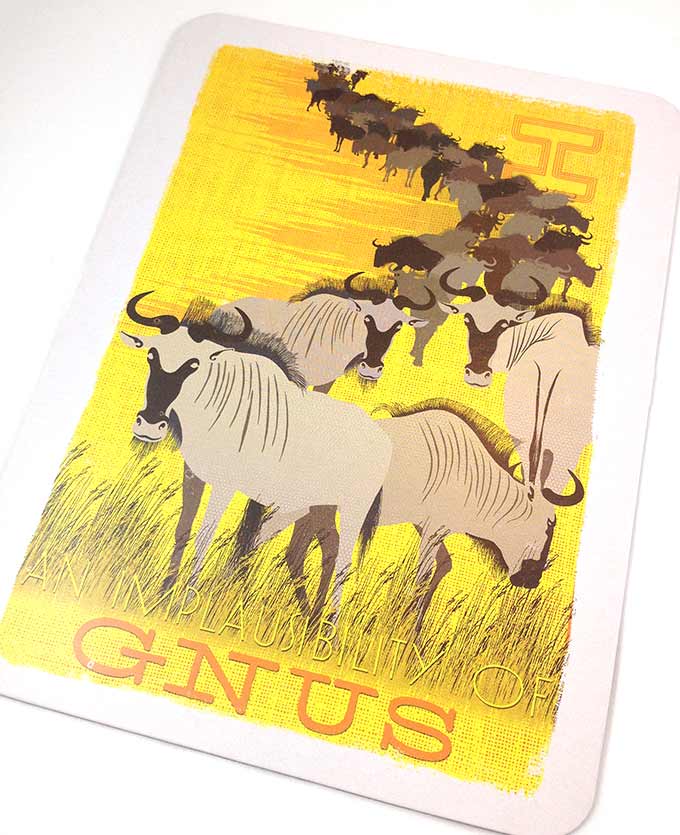 I – Implausibility of Gnus
J – Journey of Giraffes
K – Kaleidoscope of Butterflies
L – Leap of Leopards
M – Movement of Moles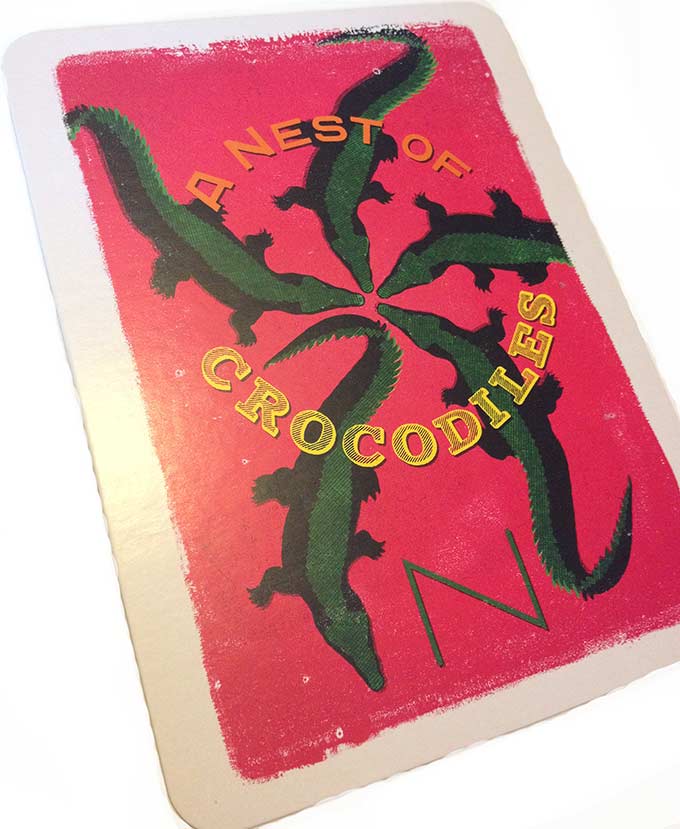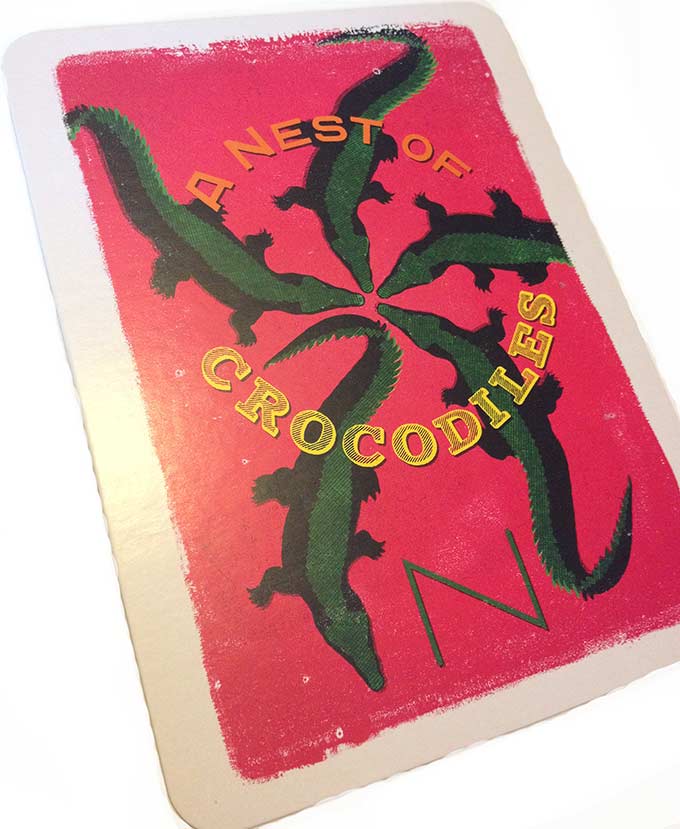 N – Nest of Crocodiles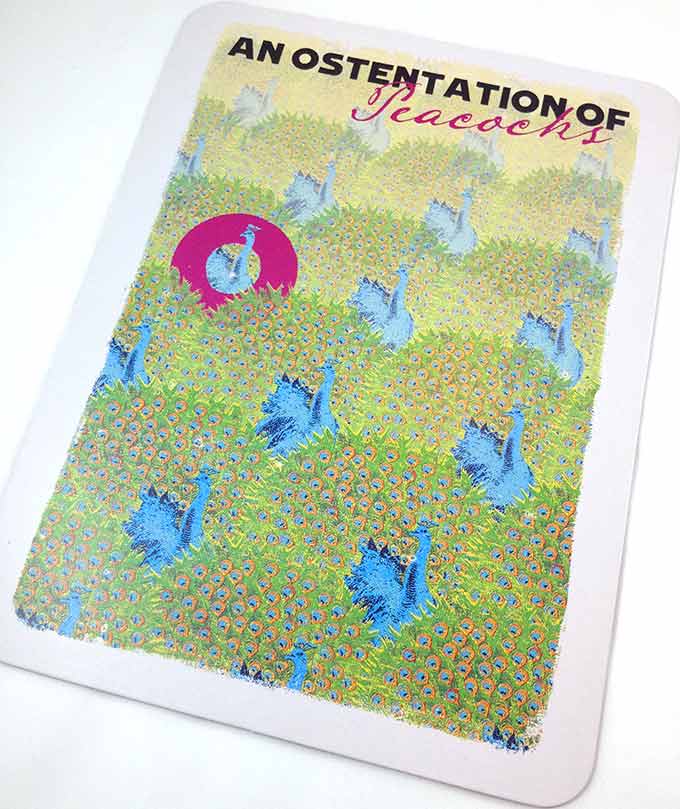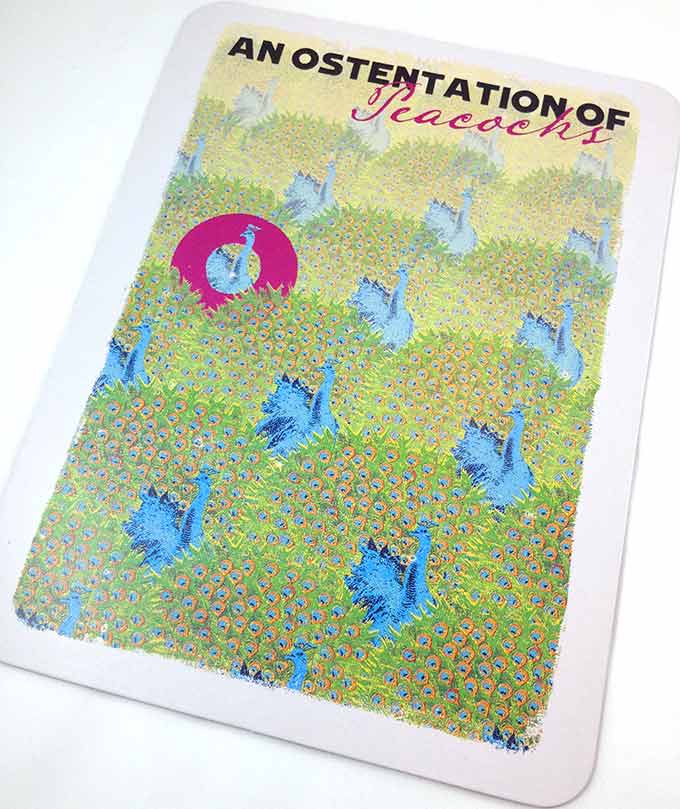 O – Ostentation of Peacocks
P – Pandemonium of Parrots
Q – Quiver of Cobras
R – Raft of Otters
S – Shiver of Sharks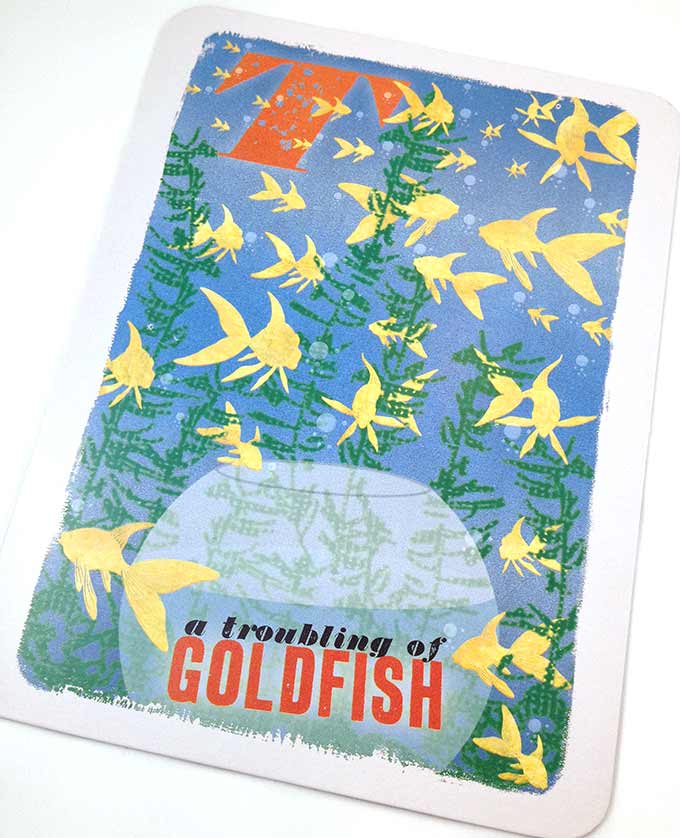 T – Troubling of Goldfish
U – Unkindness of Ravens
V – Venom of Spiders
W – Watch of Nightingales
X – Exaltation of Larks
Y – Yoke of Oxen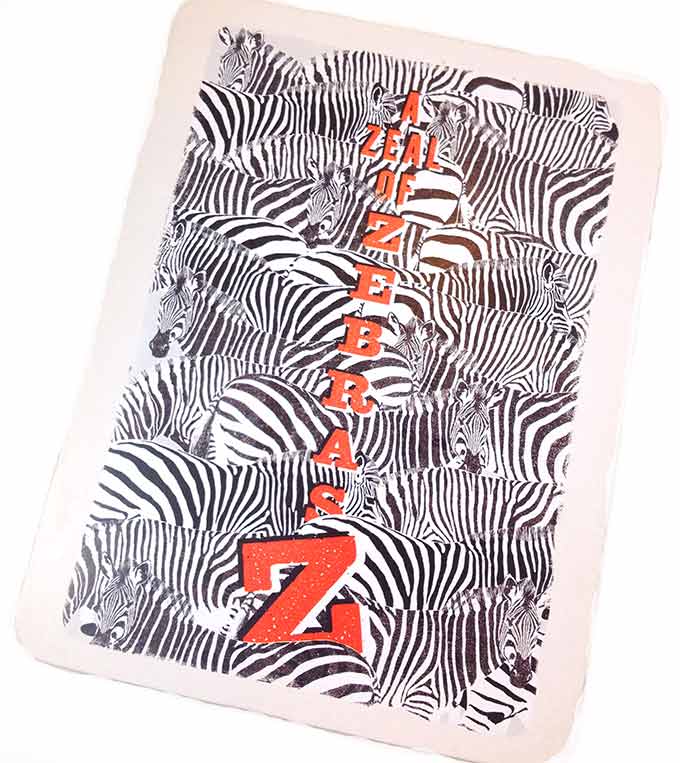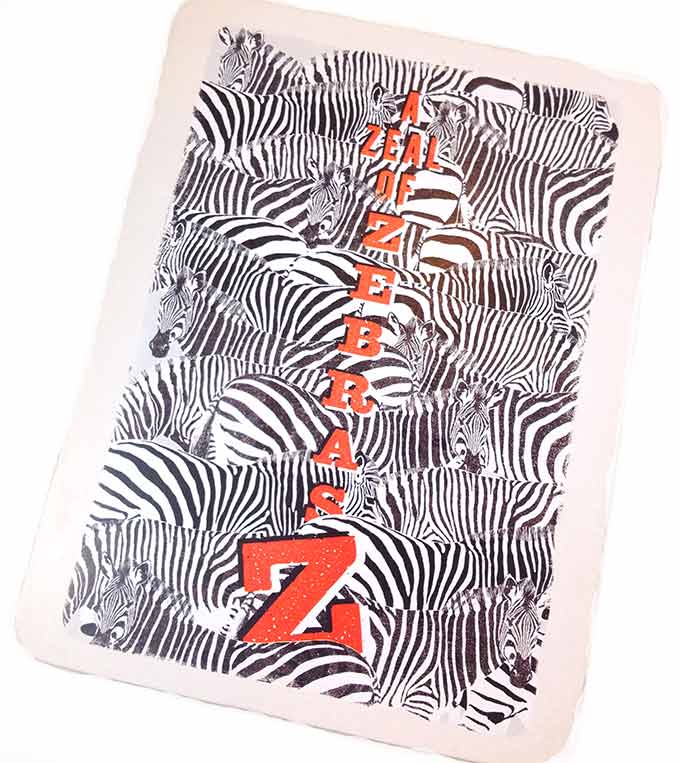 Z – Zeal of Zebras
Here's a couple more fun ones: a CRASH of rhinoceroses and a HERD of moose.
Surely there's a little (or big) person in your life who'd be delighted by this set of large, sturdy and artistic cards. (Maybe even you.) They'd be a great educational birthday gift, perfect in the Easter basket. The cards measure 6 1/2″ wide by 8 1/4 " high and are heavy duty cardboard. They'd be sweet framed in a playroom, classroom or nursery.
You may be able to find these locally. If not, they're available on Amazon.com here: Collective Noun Flashcards from A-Z