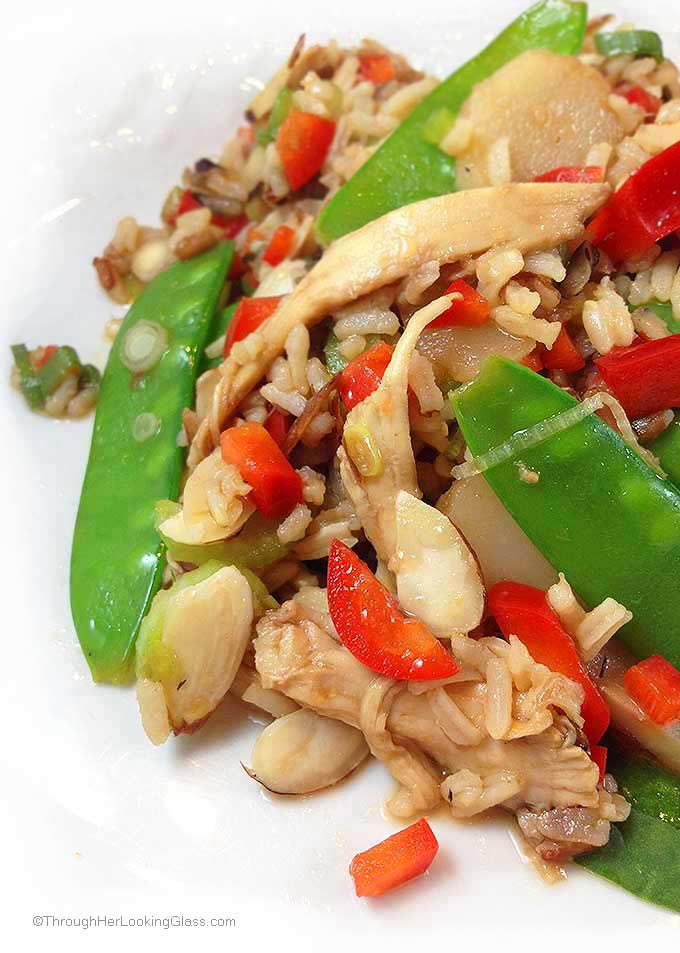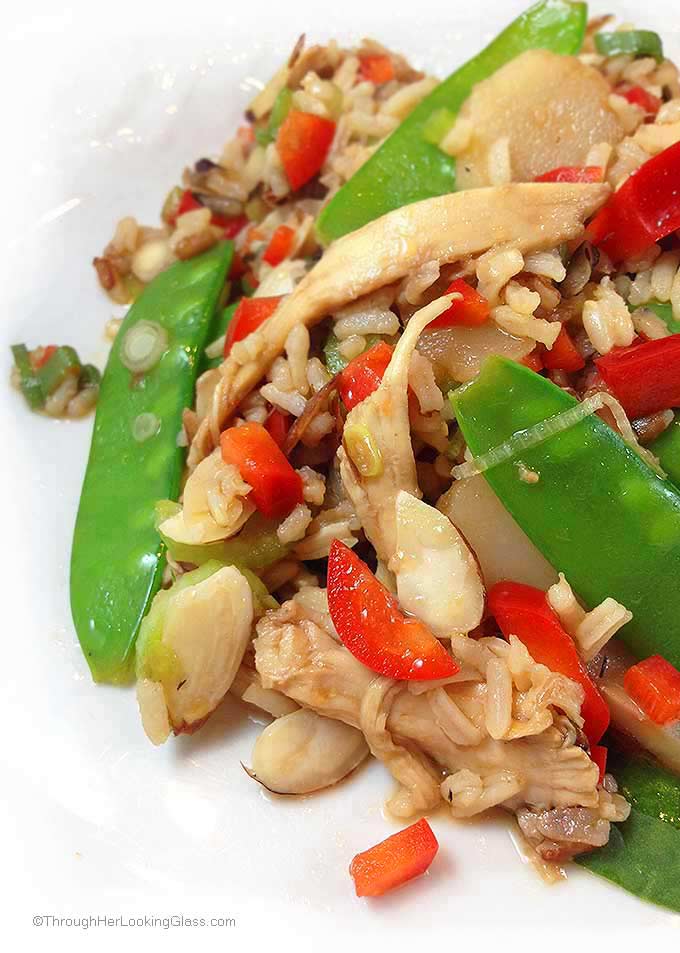 Summer's so fun, filled with picnics, potlucks and barbecues. It's already August and I can't even believe it. I mean, where has the summer gone? Seriously. I say this every year about this time, but it seems to get a a little worse each year. Must be that age thing kicking in. (Ouch.) It's been a busier than usual summer around here for sure. Jon and the boys were off in Romania on a missions trip in July. And then there was that college visiting trip in June. (Do I actually have a child that's nearly college age?) Had a couple short girls' trips away, loved every minute. And that family week at the Cape? Heaven.
So while this New England girl embraces fall with all her heart, she also has trouble saying au revoir to summer. So I'm going to enjoy every minute left, experience it to the fullest. Because I'll need all those warm, fuzzy memories to fall back on when the thermometer's subzero and the car's sitting under a foot of snow in the driveway. In like three months. Yeah. But hey, let's not go there prematurely. Still plenty o' summer left in New England. School hasn't started around here yet, and I haven't heard the first complaint from my crew…
I love a good main dish salad recipe that's flavorful and healthy during summertime. And it's gotta be colorful too.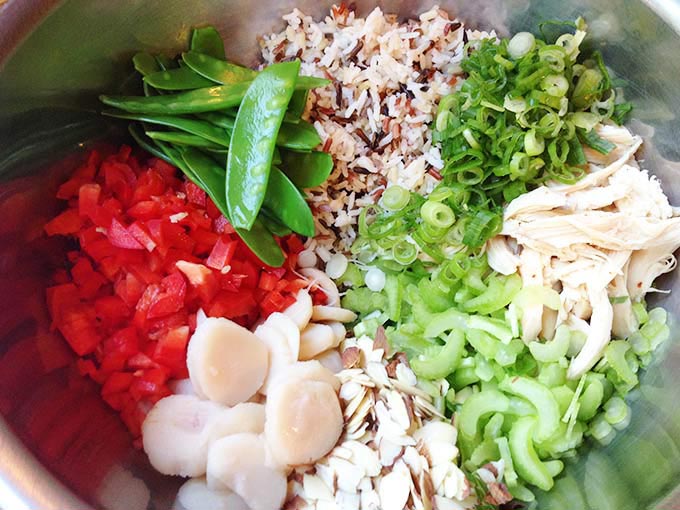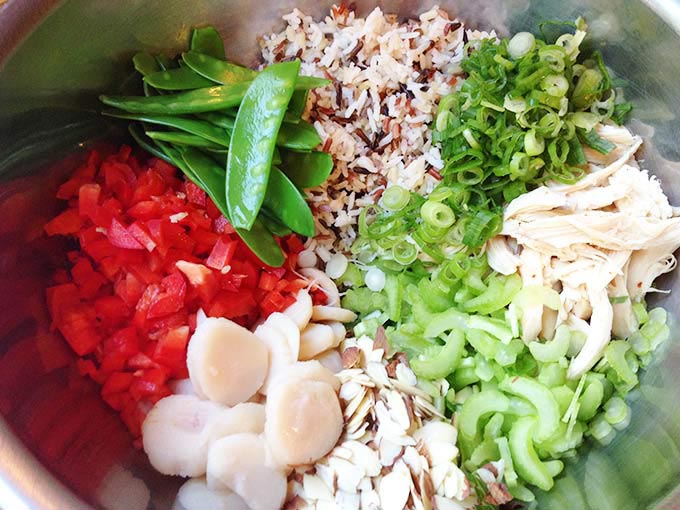 Just look at the fabulous color and flavor mix in this Oriental Chicken Salad!
This salad is perfect for summer get-togethers, would be a great addition to your Labor Day picnic table. I often make Oriental Chicken Salad as a main dish and let others fill in with sides and desserts. It's colorful, flavorful and healthy, serves many and everyone seems to love it. That makes it a winner in my book.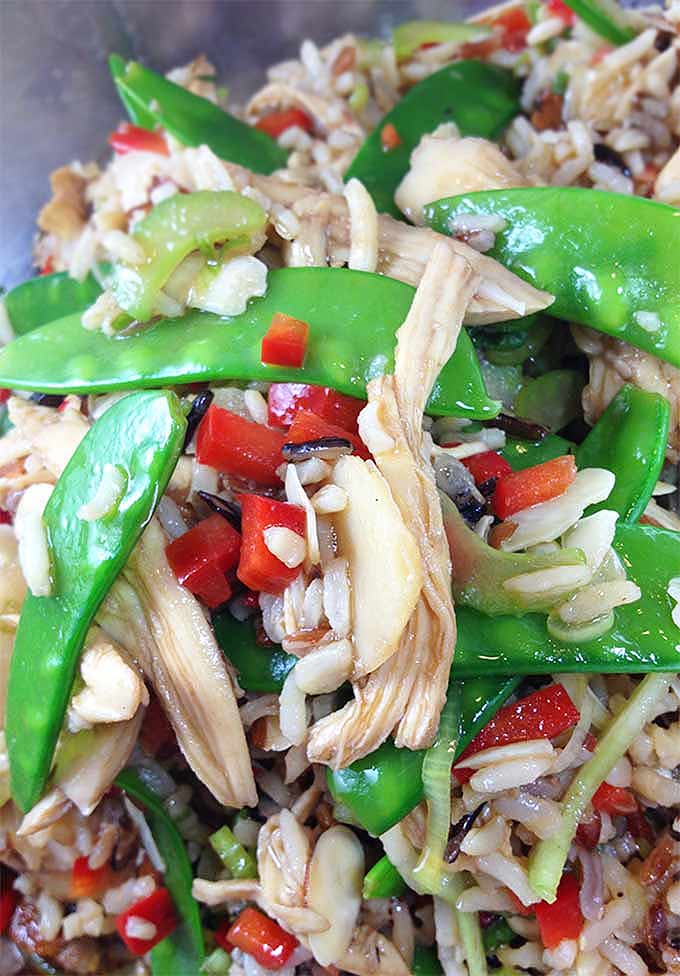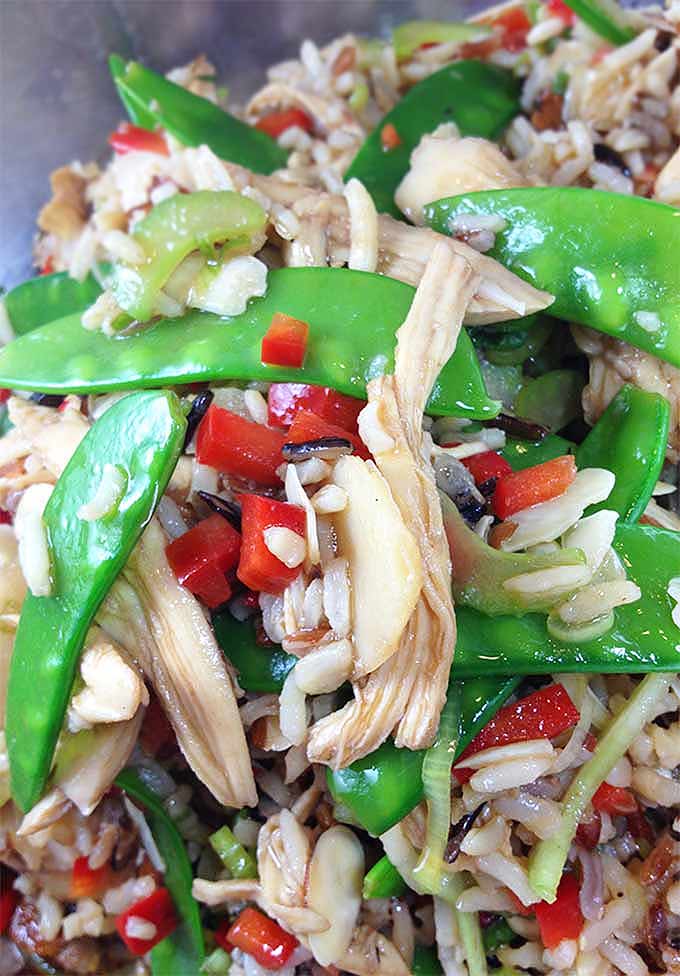 The sesame oil in the dressing gives a decidedly oriental flavor. And if you're just a little adventurous like me…use the sesame hot oil instead of the traditional. It packs a little heat. (I like it with one tablespoon of the hot oil, but you may like more….) This Oriental Chicken Salad tastes great the day of, but actually improves with age. My one big tip is to add the blanched pea pods just before serving as they lose their brilliant green color over time. I also used a rotisserie chicken. It saved tons of time and tasted great!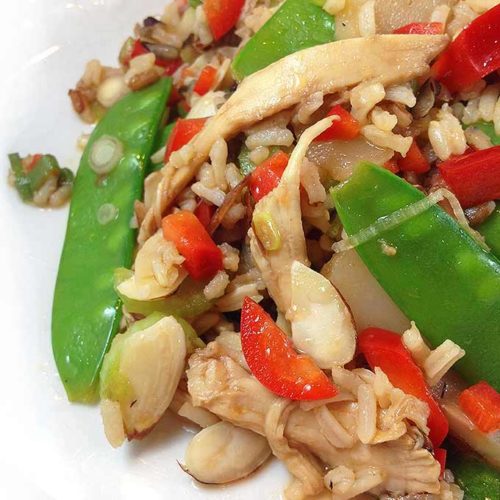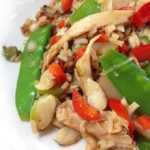 Print Recipe
Oriental Chicken Salad
Main dish, flavorful oriental salad with lots of fresh veggie crunch.
Ingredients
1 1/2

cups

wild rice mix

cooked according to package directions and cooled

1

small red pepper

chopped

1

can water chestnuts

sliced and drained

4

scallions

sliced

3

celery stalks

sliced

2/3

cup

sliced almonds

1 1/2

cups

cooked

shredded chicken

1

cup

snow pea pods

1/2

cup

red wine vinegar

3/4

cup

vegetable oil

1

tablespoon

sugar OR 1 1/2 teaspoons agave nectar

1/4

cup

soy sauce

2

tablespoons

sesame oil OR 1 tablespoon sesame hot oil
Instructions
Blanche pea pods by dropping in boiling water for 30 seconds, then quickly place in an ice water bath.

Mix all ingredients together in a large serving bowl.

Let marinate for several hours.

Serve cold.
Notes
This salad tastes great the day of, but gets even better with age. But be sure to blanche and add the pea pods just before serving - they have a tendency to lose their brilliant green color over time.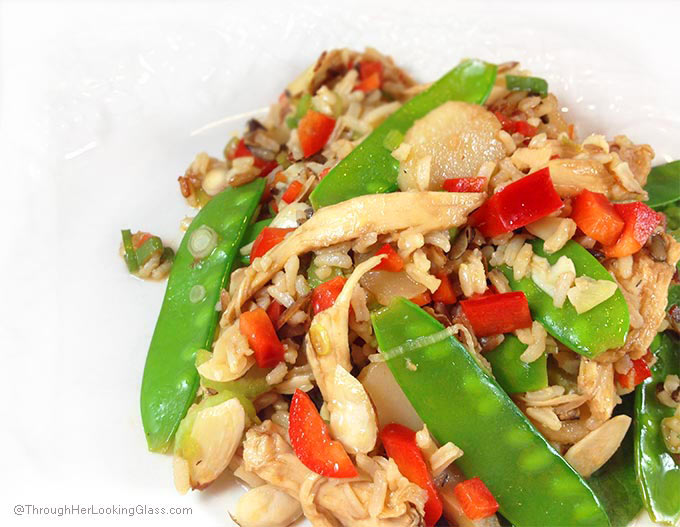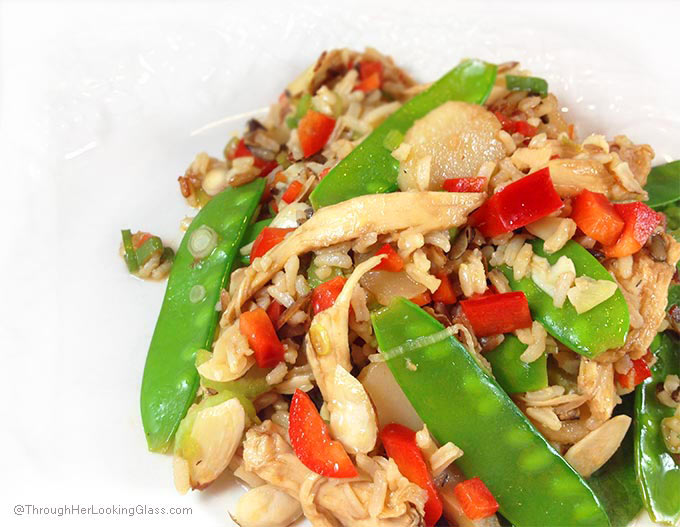 Oriental Chicken Salad
Another delicious main dish salad : Chicken Artichoke Pasta Salad w/Sun-dried Tomatoes