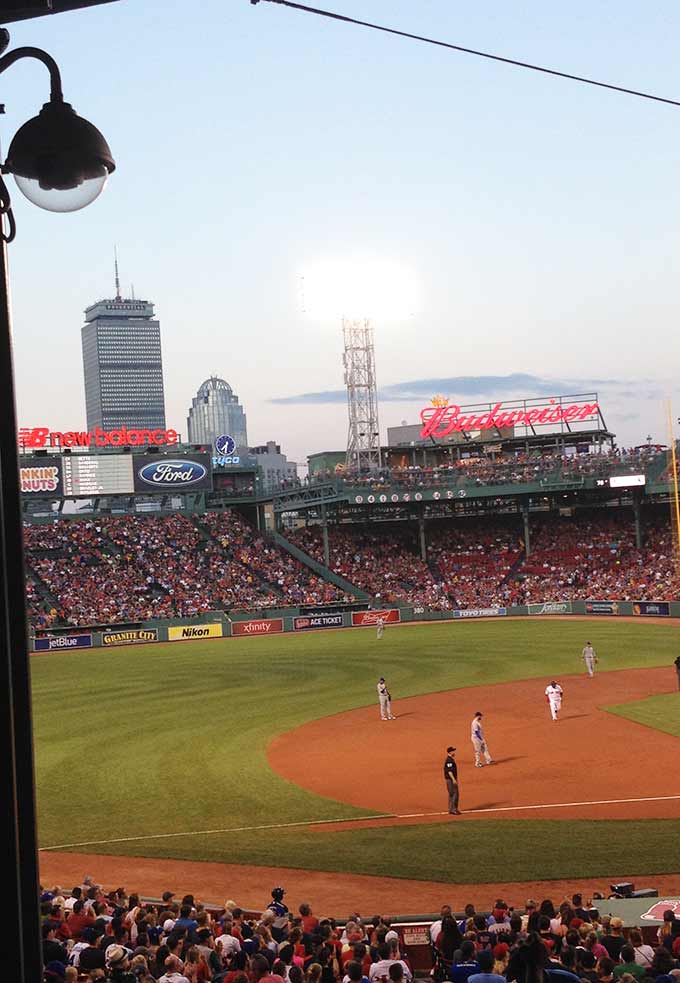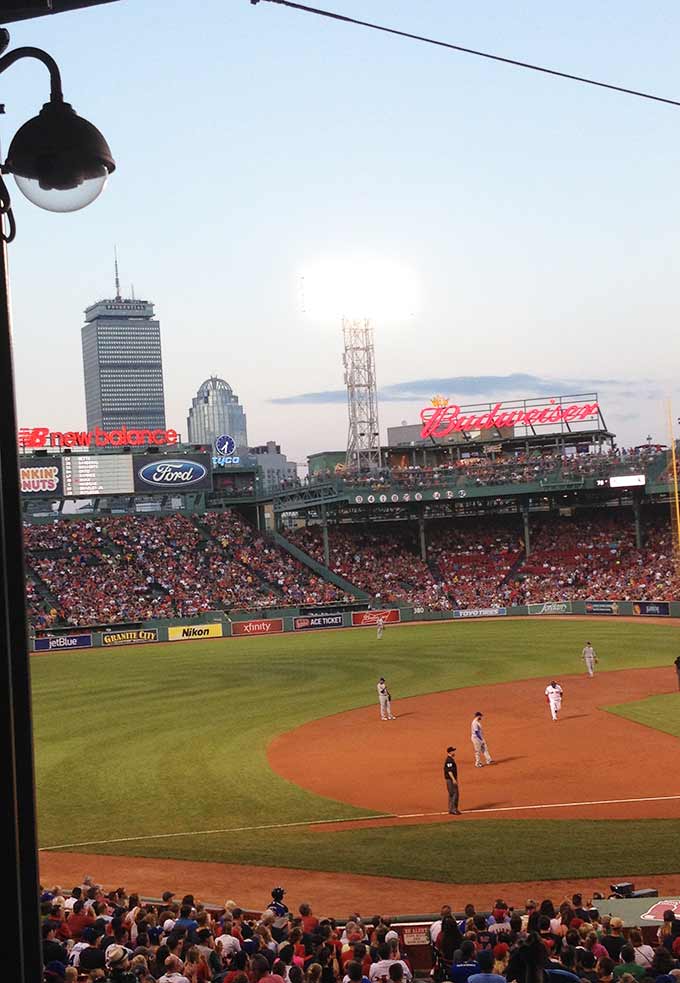 Hey friends – hope you're well today!
Love it when the dots connect.
It seems there are often themes going on in my life beneath the surface that seem to converge almost simultaneously. This happens to me a ton, and here's the latest scoop.
At the beginning of this past week I was sitting in front of my computer screen with Jon. Throat tight. Eyes wet. Watching a clip of a local young man, fourteen years old, named Christopher Duffley. He was singing the national anthem at the Red Sox game in Boston last Monday night. At one time Christopher took music lessons and music therapy at the Manchester Community Music School here in Manchester, NH where Hudson does. (I don't know if he still does.) I've read several articles about Christopher through the years, and while I've never had the privilege of meeting him, he holds a very special place in my heart. You see, Christopher is completely blind. Also has autism. And while Christopher lacks in some areas, God has overwhelmingly gifted him with a deep love of music, an amazing voice, perfect pitch and a beautiful heart. Christopher's notes rang out clear and true, and my own heart overflowed with joy for him and the very special place he's found in the world despite all odds. If you do one thing today, will you listen? It's beyond moving, gonna make your day.
I'm just so proud of that boy. Learn more about Christopher's amazing story here.
And that was dot #1.
Dot #2 happened a day later when I received a text from a friend offering for Hudson to come and visit for a few days. Yeah.
Now for those of you who don't know Hudson, Hudson is our five year old little boy. The youngest of four boys, he also has Down syndrome. Hudson is very dear, has had a lot of physical and behavioral challenges in his short little life, of which my friend is keenly aware. Right now he's into throwing things. That's tough when your little one is 18 months or two years old. While he is developmentally in the terrible two's and has been for some time, he's five size-wise. But as he's grown physically, unfortunately the size of the objects (chairs, lamps, etc.) he pitches has also grown. So these are especially challenging days in our home, 24-7. No off button. And an offer to have Hudson for a visit right now is a beautiful and meaningful gift, also a true sacrifice for the giver.
Throat tight. Eyes wet. Overwhelmed, I hardly knew how to respond. And I didn't for some time. Speechless. (Rare.)
What could I possibly accomplish/do in a whole 48 hours minus Hudson duty? Truly mind boggling.
Dot #3
I received a text from another kind friend the next day:
"We have Red Sox tickets we can't use. Would love for you to have them if you can go."
Take me out to the ball game
Take me out with the crowd
Buy me some peanuts and crackerjacks
I don't care if I never get back
Let me root, root, root
For the home team
If they don't win it's a shame
Aahh.
For it's one,
Two, Three strikes you're out
At the old ball game!
Extra Red Sox tickets. Gulp. Are you even kidding?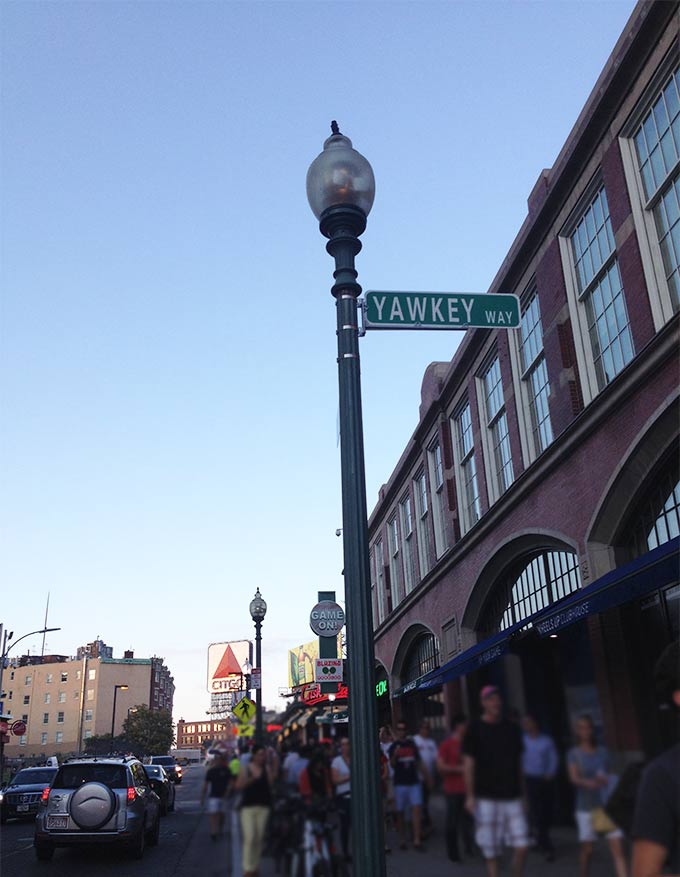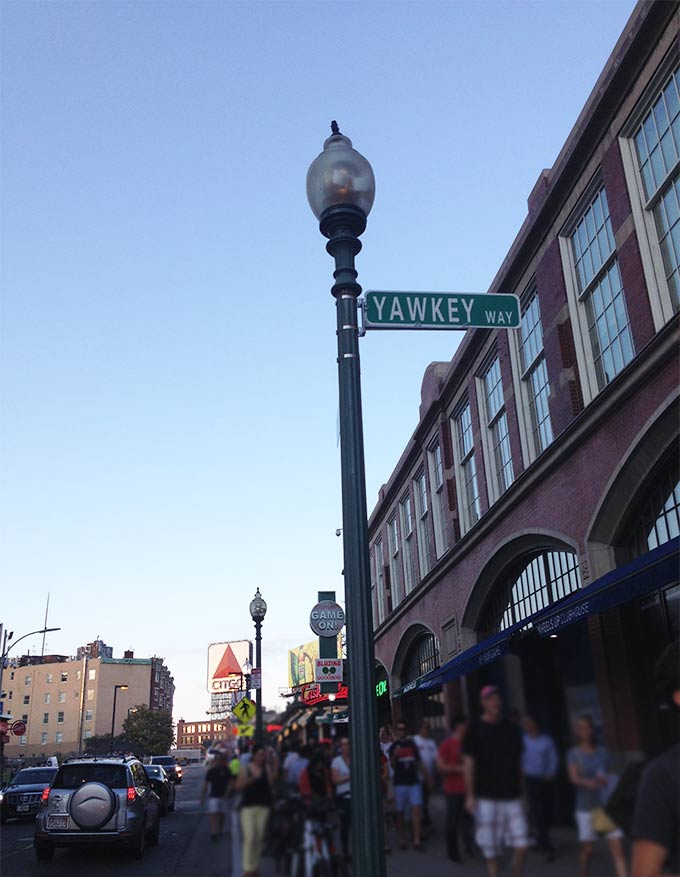 And an offer to watch Hudson already in place? You know it's no coincidence. The dots were connecting.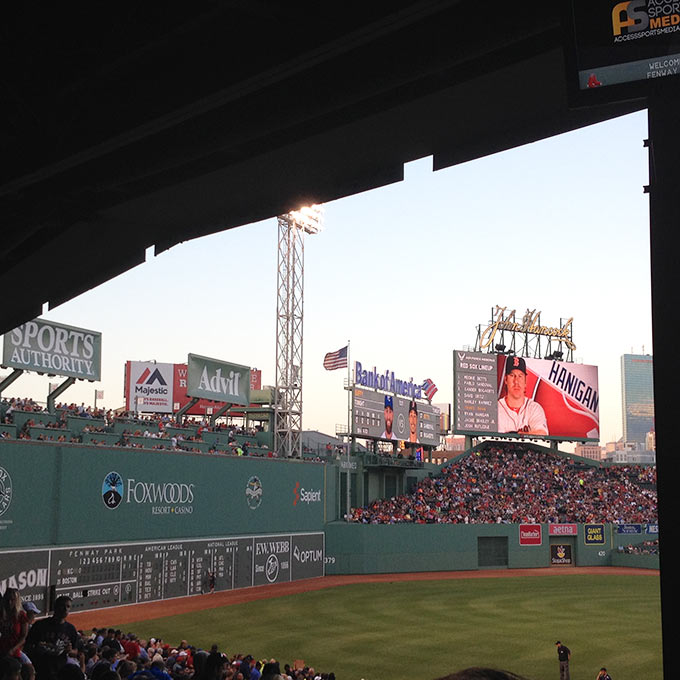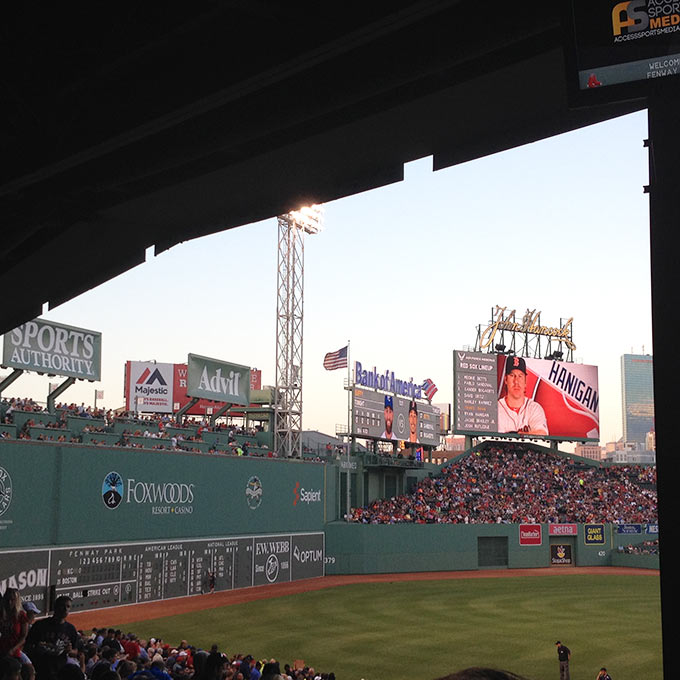 I love a good baseball game. Green Monster. National anthem. Fenway franks. Cheering.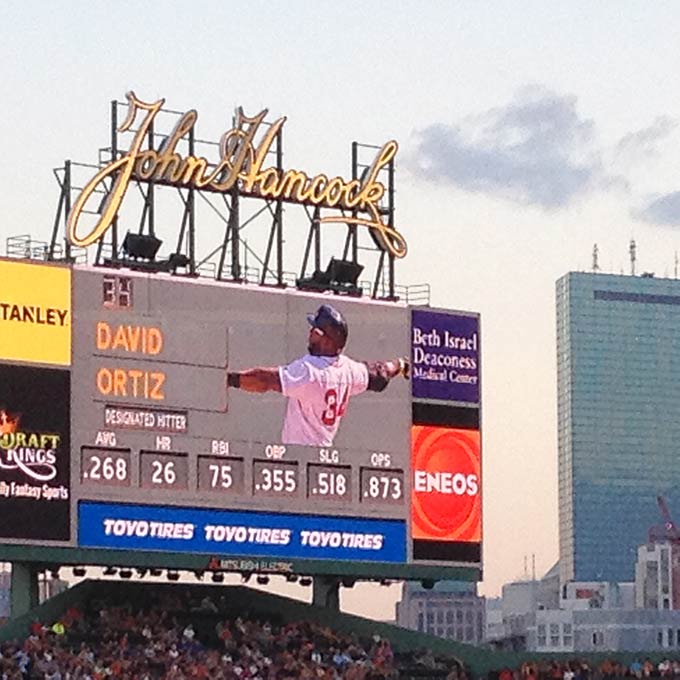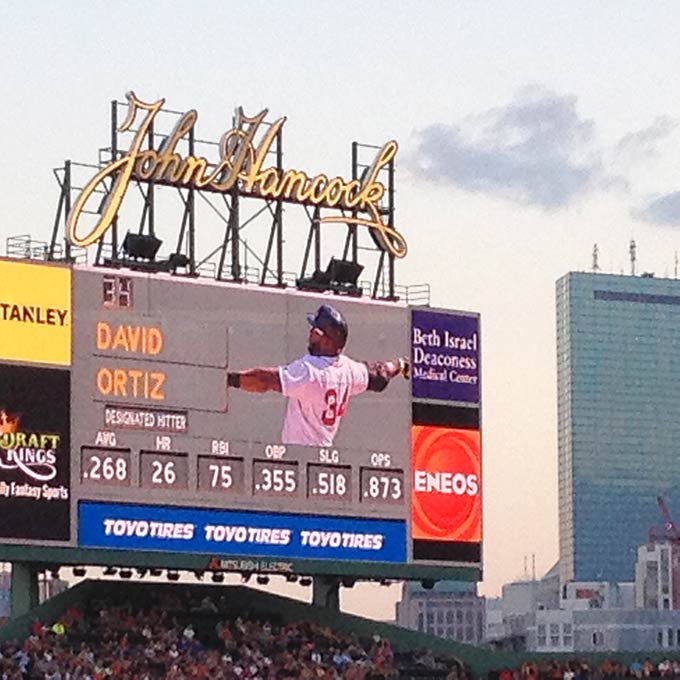 Big Papi. 7th inning stretch. As for me, I Don't Care if I Never Get Back !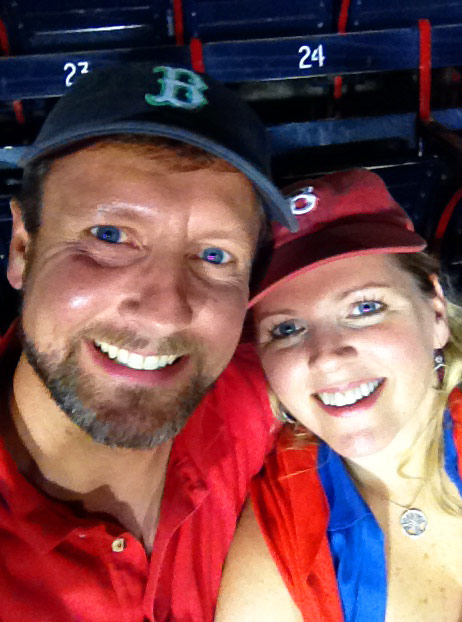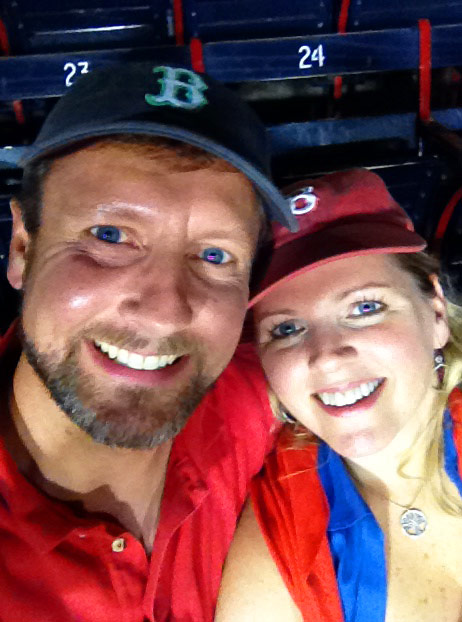 We had a GREAT time in Boston Thursday night, thanks to some very kind friends.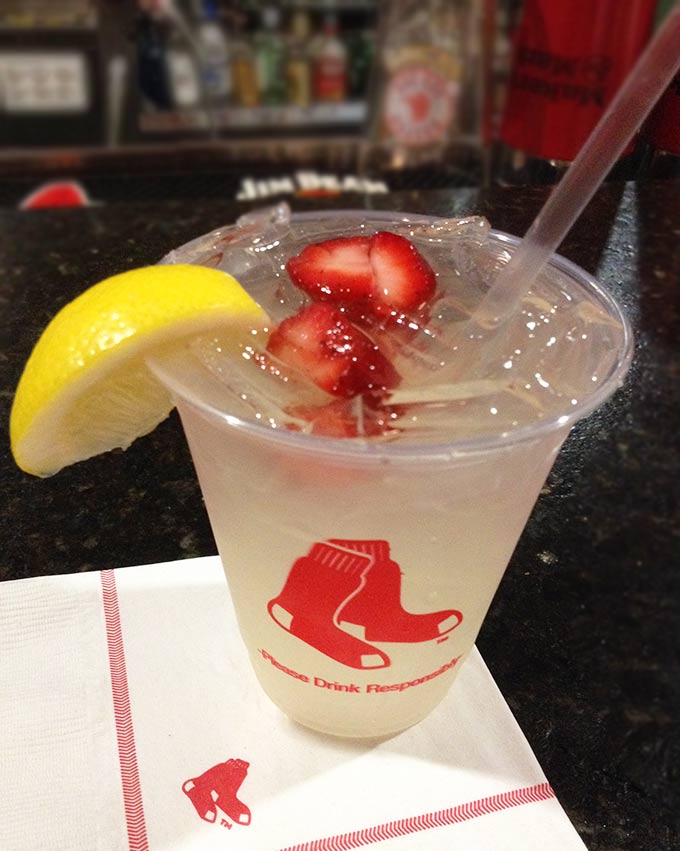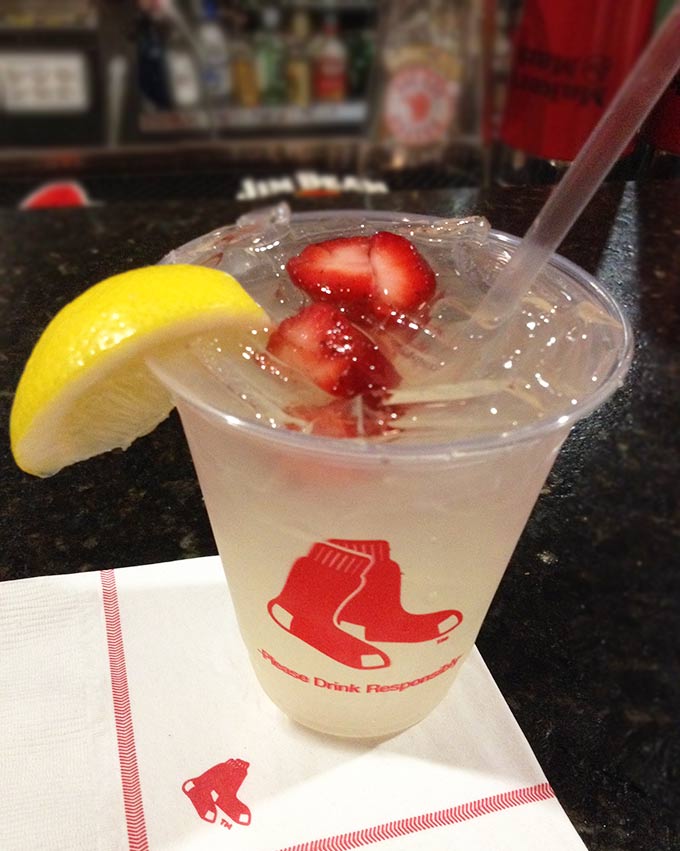 Enjoyed a lovely Sox Lemonade….
And know what?
Truth is, I DO care if I never get back.
(Though it was still nice to get away.)
It's good to be back, connect the dots of these seemingly random events. To me, they spell providence. I love it when the dots connect. They always do. But like the sun shining behind the clouds, I can't always see it.
P.S. I have to share one more crazy dot #4. Because it just happened seconds ago AFTER I pressed publish at 11:32 p.m.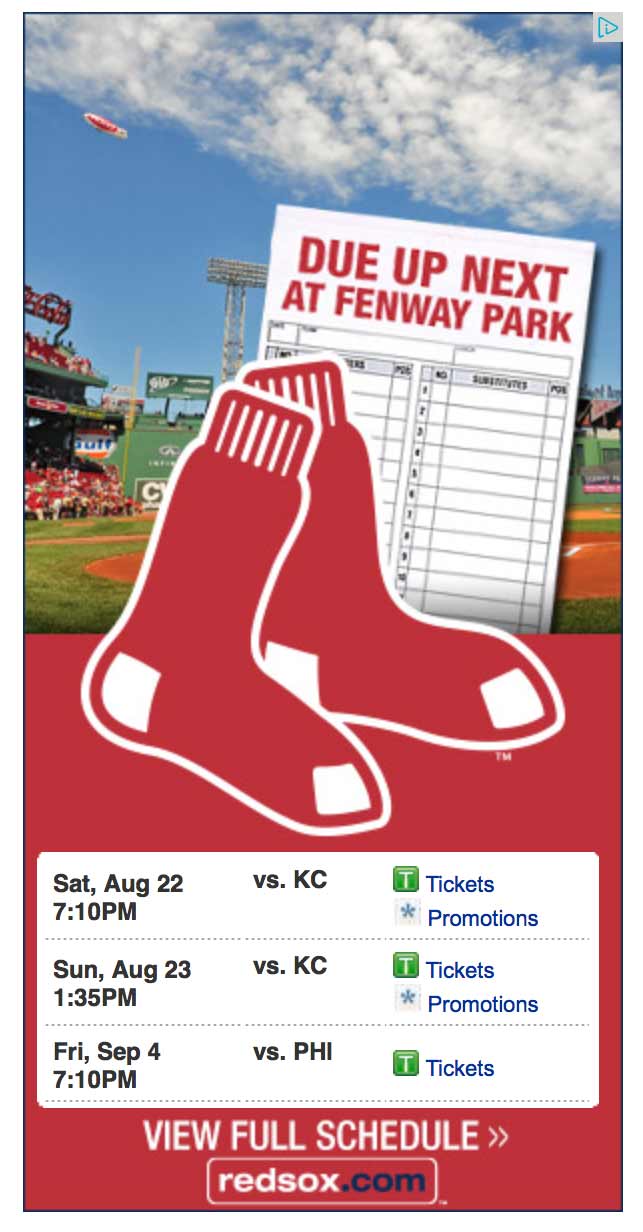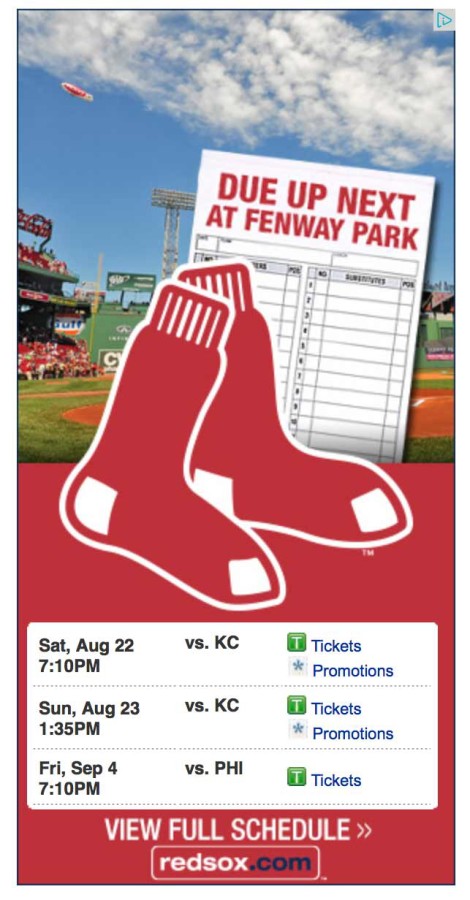 This random Red Sox ad showed up on my site side bar. Never had a Fenway ad show up on my site before. And I might never again. Crazy, that's what it is. These connecting dots.
Like baseball? Gotta dot story? I'm all ears. Have a great weekend!
You may also enjoy: Twinkle, Twinkle