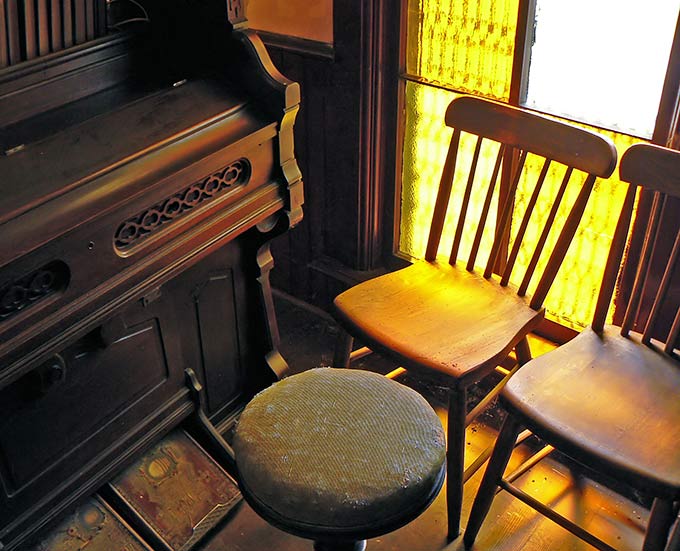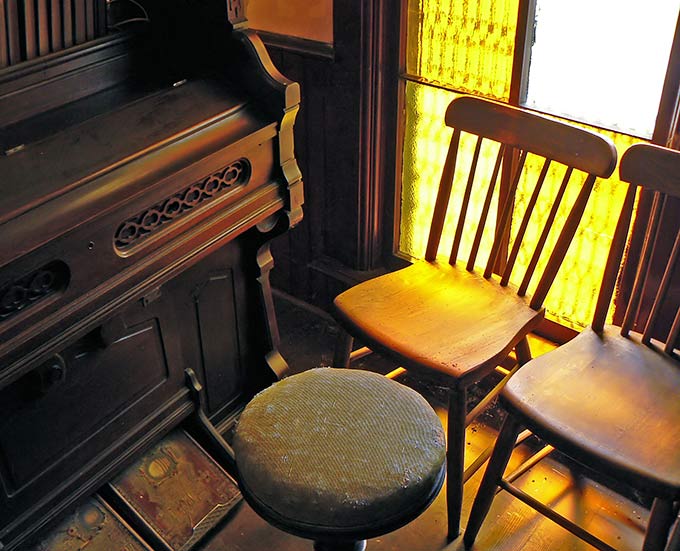 Today I want to tell you about a crazy new game Hudson devised: Off Beat Musical Chairs. But first, it's been a little bit of a crazy time at our house recently with all the busyness of Thanksgiving and Christmas. Then one of the kids ordered basketball shoes on the web. The highly anticipated shoes finally arrived: one a size 9, the other a 12. And two left feet. No joke. (Hopefully not an omen of the coming b-ball season.) Later in the week I poured toilet bowl cleaner down the shower drain thinking it was Drano. Yep. Distracted. I did that. (And I haven't exactly mentioned it to Jon just yet. I did, however, run lots of water.)
People ask me why I write about life and family here on weekends. Thought about it, and there are a few reasons:
#1- I have a brain like a sieve. I want to remember the little things (usually the most important) that happen. I want to remember them for longer than five minutes. Savor them. And knowing I'm going to write about the little things helps me pay closer attention, live in the moment.
#2-  Brings me great joy to write about life and family.
#3 – Uses up some of my 10K daily words writing here, gives my Jon a break. (You're welcome honey.)
And finally, if you haven't noticed…. I particularly enjoy writing about my little Hudson.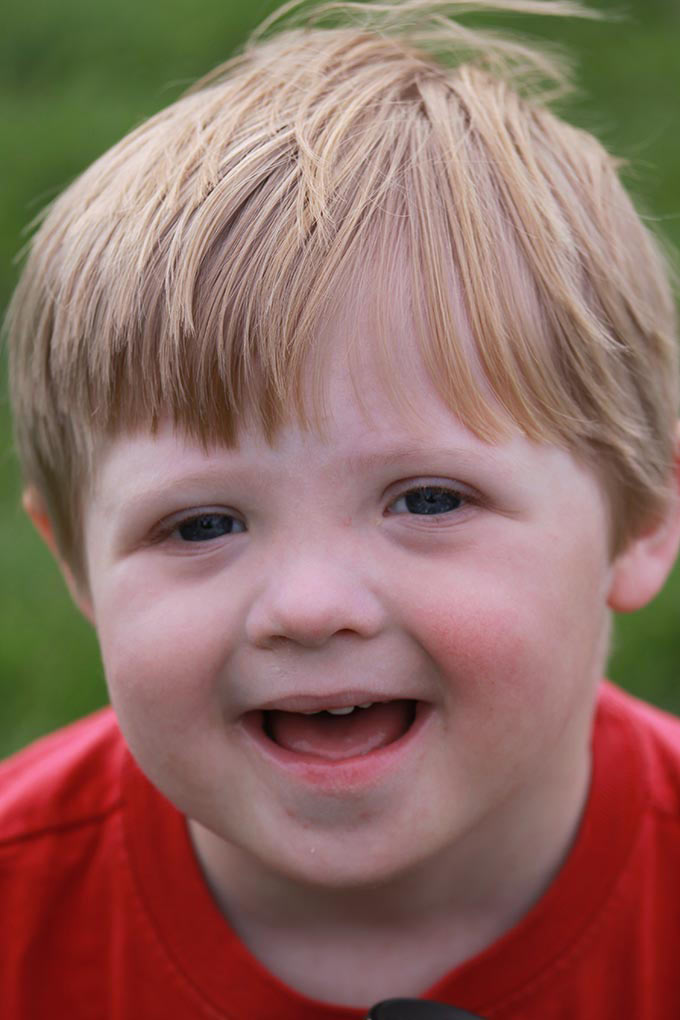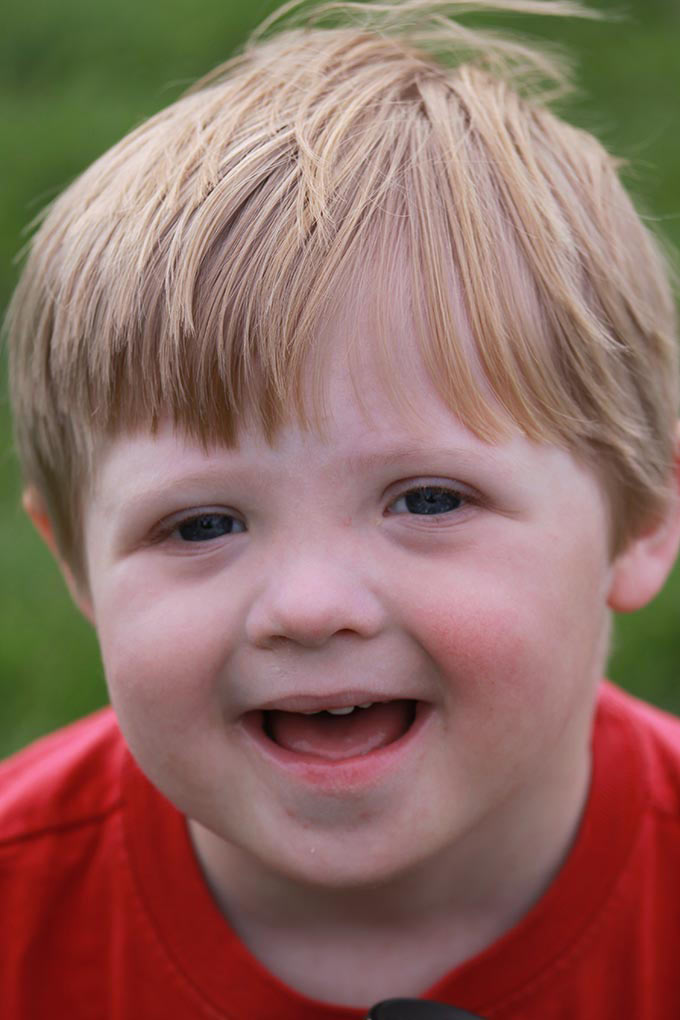 Photo courtesy of Designs by Linda Nee
Why? As many of you know, Hudson's five now, has Down syndrome. Life with a child with physical and emotional disabilities can be joyful. Also a strain, and difficult on the family. Simultaneously. Writing about Hudson helps me focus on the positive things that happen. The tiny milestones and progress. Also the average person has no idea the challenges of living with a special needs person. It's a mystery. And the unknown can sometimes seem weird, strange. I find myself in a very unique position to write about mothering a little boy with Down syndrome.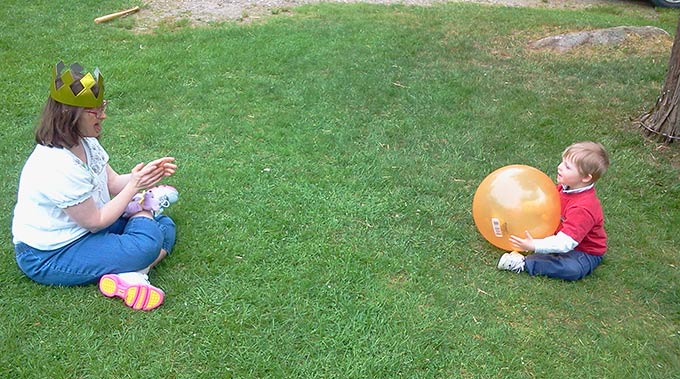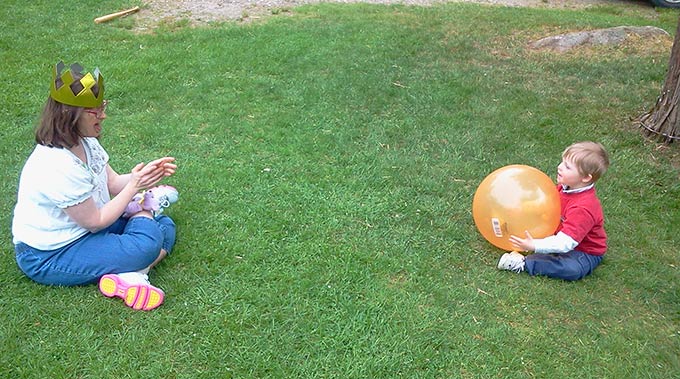 Because not only does my little Hudson have Downs, but my oldest sister does as well, putting me in a rare category. Think about it: I've never known a day without an immediate family member with Down syndrome.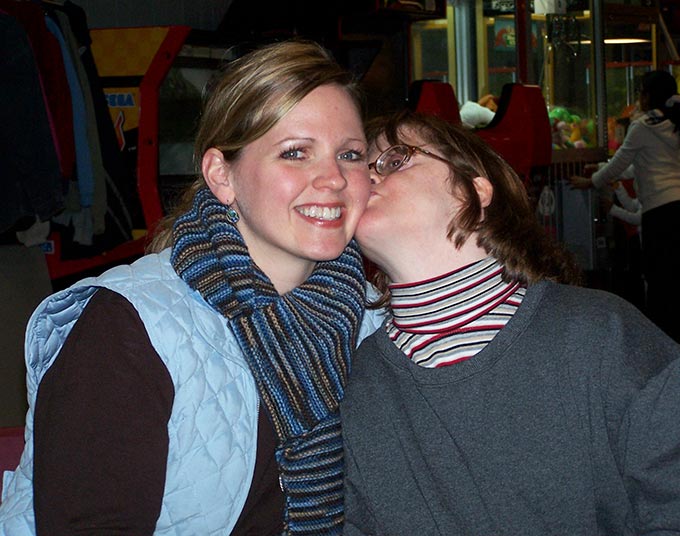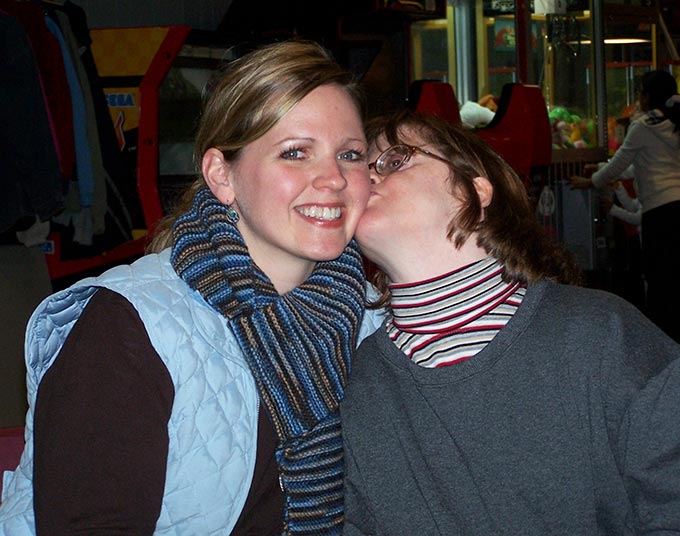 But being the sister and mother of a disabled person are two very different things.
The difference can be summed up in a word: responsibility.
Being mom to this very special little boy has had its highs and lows, joys and disappointments along the way. We deeply love and accept Hudson with our whole hearts, and yet his diagnosis changed our family and our family's future. Forever. There have been countless physical, medical and communication challenges on the journey. Not to mention many precious and poignant lessons we could've would've never learned without Hudson joining our family.
On this blog I attempt to peel back the curtain just a tad on one little family that deals with disability daily. Mine. So you can see it's not scary. Or weird. (And if it seems weird, don't blame Hudson. Blame me.) Our family isn't superhuman. We're living life much like everyone else, just a few extra challenges thrown in on a daily basis.
I'm hoping to be one more positive voice towards loving acceptance of people with disabilities. Realizing these special people are far more like the rest of us than they are different. Dreaming of a kinder, gentler more accepting world longterm for our Hudson and many others. Striving to help humanize mental disability through writing about our typical everydays.
Jon and I were told numerous times after Hudson's birth we were the perfect family for him. Really? I couldn't see it at the time. I know they meant well. My thought in retrospect?
I think Hudson was the perfect child for our family.
Make sense? There's a subtle difference there. Children with disabilities are needy and need to be served. That's the honor, privilege and weighty responsibility our family is entrusted with: to care for Hudson and his many needs. For always. And Hudson in turn has been the catalyst for much of our family's growth, stretching us, teaching us the meaning of true service. With a lot of joy thrown in along the way.
I shouldn't write posts when I'm sick. (I'm sick.) Because I write (more) emotionally with a fever. But the reality is I wouldn't get much writing done if I didn't, because I'm sick a lot. It's not that my immune system is weak or anything. It's that Hudson's is. He catches anything and everything. Also a master at spreading the wealth. See, he's got no inhibitions about sneezing or even throwing up. On me. Or his dad or brothers. Doesn't cough neatly in his elbow. Nope. Hudson has little awareness of needing to blow his nose or wash his hands. Might even stick those hands in his diaper. Yup. He does that occasionally. Hudson's nearly six and still in diapers. And no sign that's gonna change anytime soon either. These are just a few of the realities that many families with special needs children face daily.
So I told you I'd tell you about Hudson's new game, Off Beat Musical Chairs. He came up with it all on his own, loves to play. There are two players. Hudson. And me.
He first showed me Off Beat Musical Chairs last week when he was home sick from school. Started on Monday and continued all week long 'til he went back to school on Friday. Now he comes home and plays it in the afternoons after school.
It goes something like this. But first, many of you know Hudson's a thrower. Meaning he enjoys throwing objects like a tiny toddler would. His cup. Food. A lamp. My computer. CD's. Yeah, you get the idea. We've worked and worked and worked on this bad habit to no avail. So in time, almost unconsciously, we've all become masters of placing valuables/breakables just out of Hudson's reach. That worked for about four years, as long as we remembered to put things up high.
So last Monday, Hudson had a big breakthrough. He finally realized that if he got a chair, he could climb up onto that chair and it would elevate him enough to reach all those tempting things. CD's, DVD's, books, electronics, vases. You name it. Quickly realizing his new game, I told him to get down of course. With a little coaxing he did. This went on for several hours. Over and over and over. Hudson getting a chair, climbing up, being asked to get down. Finally I corralled all the stray movable chairs throughout the house in the dining room. All eight of them.
And just as soon as I get the last chair secured in the dining room, Hudson comes around the corner through the other doorway, retrieves it. Resolutely pushes it back around the circle into the living room again. Firmly sets his jaw, climbs that chair, reaches for the forbidden. And the whole game starts all over again. Now press replay about a hundred times. Stubborn he is. But so am I.
Last week when he was home sick, unless he was watching a DVD, he played this new game Off Beat Musical Chairs for hours. Many children with special needs do things like this almost compulsively. Over and over and over. Some open and close doors. Or make unusual noises. Or spin things. Or stick out their tongue. Or do other compulsive things. Like push chairs around the house and climb them for hours at a time. Giggle.
I'm grateful to report that Hudson was well enough to return to school again this week. So his hours to play Off Beat Musical Chairs were significantly reduced. Meaning I might keep my sanity.
The silver lining? Hudson's learning to problem solve. And that, is progress worth celebration in the midst of the daily musical chairs insanity.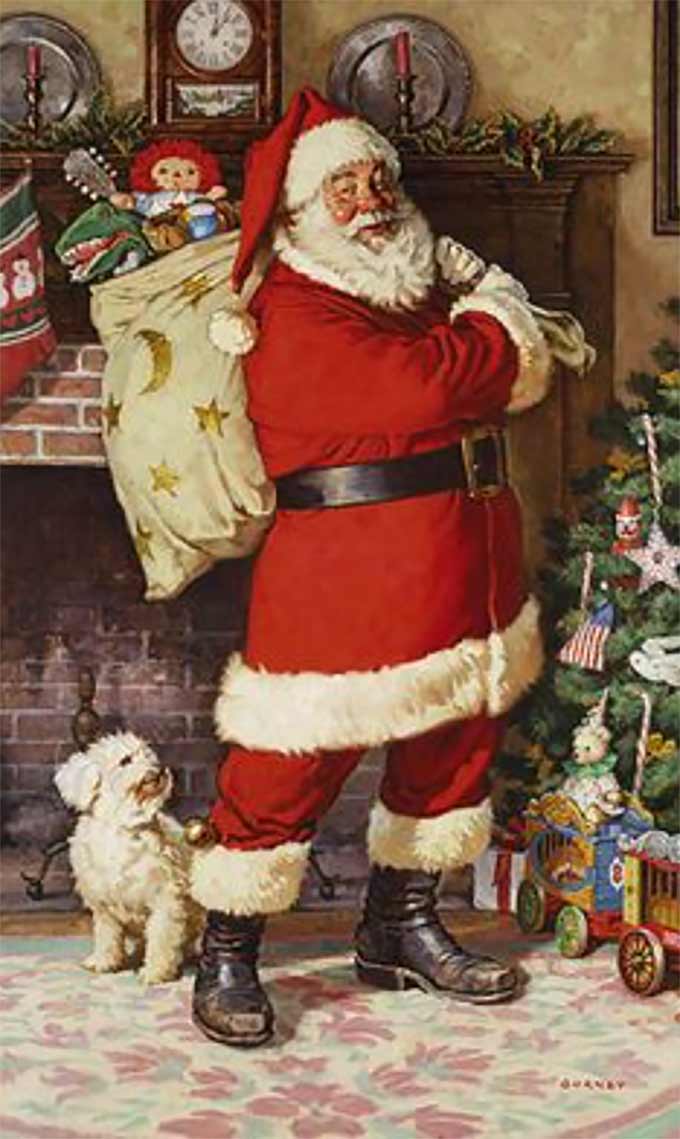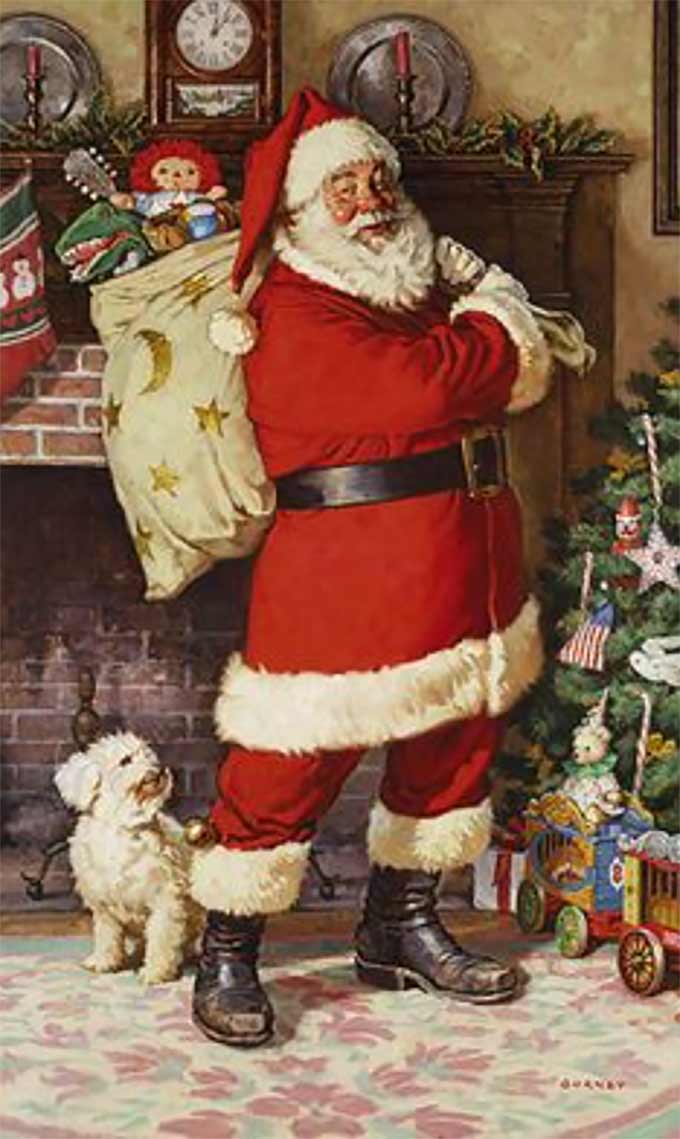 Dear Santa:
Hudson's been a good boy this year. But no matter how much he begs or pleads, DO NOT bring him a step ladder. And if you and Mrs. Claus need a few extra chairs at the North Pole, we'll leave some (8) by the chimney. One each for Dasher, Dancer, Prancer, Vixen, Comet, Cupid, Donner and Blitzen.
Merry Christmas,
Hudson's mother
P.S. We're putting up our Christmas tree tonight and it just occurred to me that Hudson might want the angel topper. Could be a really long game-filled December. (If you know what I mean.)
You may also like: Heart Hudson