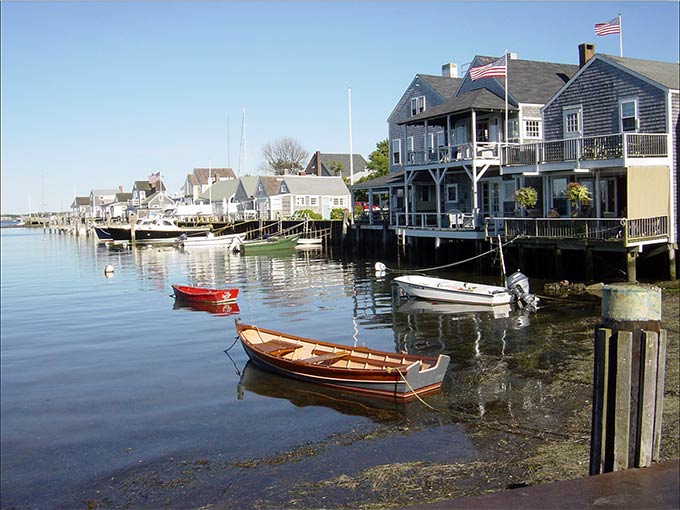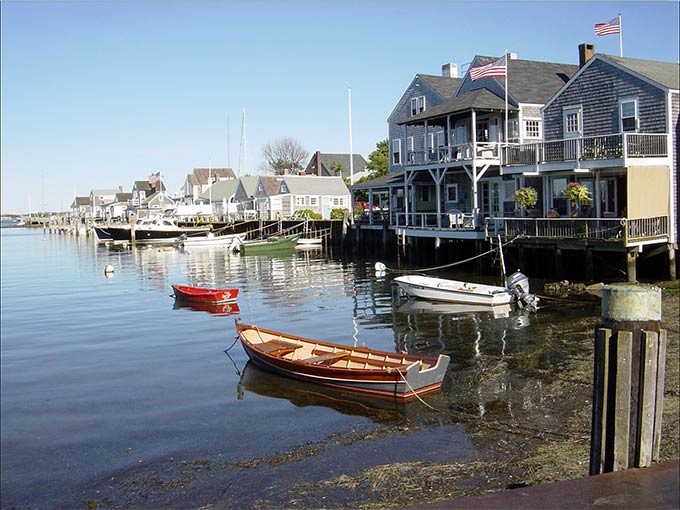 So have you been to Nantucket yet? This is one place you just can't miss. Add it to the bucket list. Nantucket is that charming island floating thirty miles south of Cape Cod, off the Massachusetts' coast. Quaint, coastal, and oozing New England, Nantucket is where I want to be in summertime, feeling those cool ocean breezes.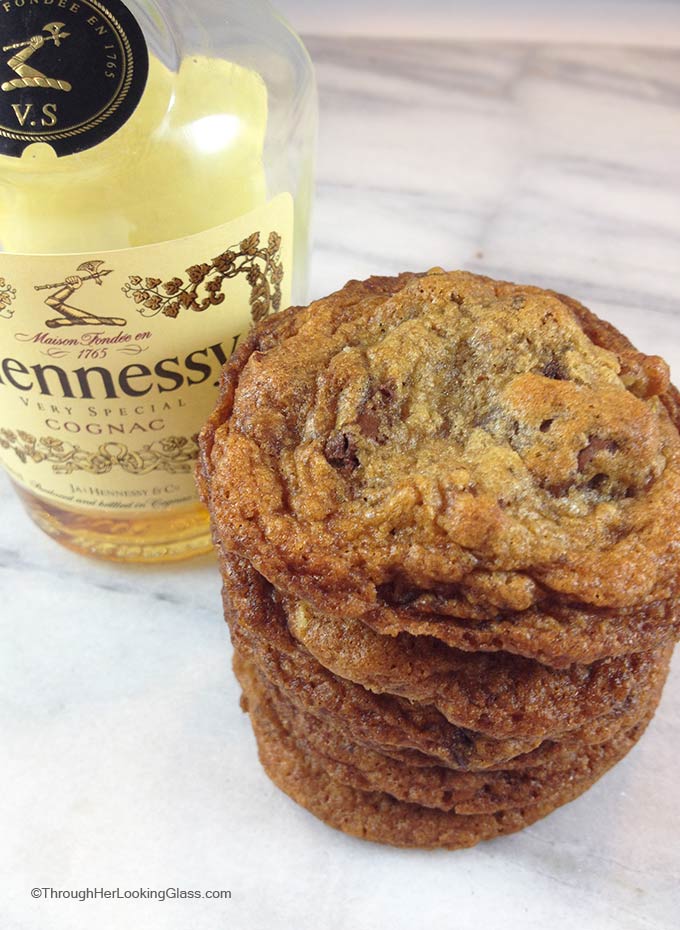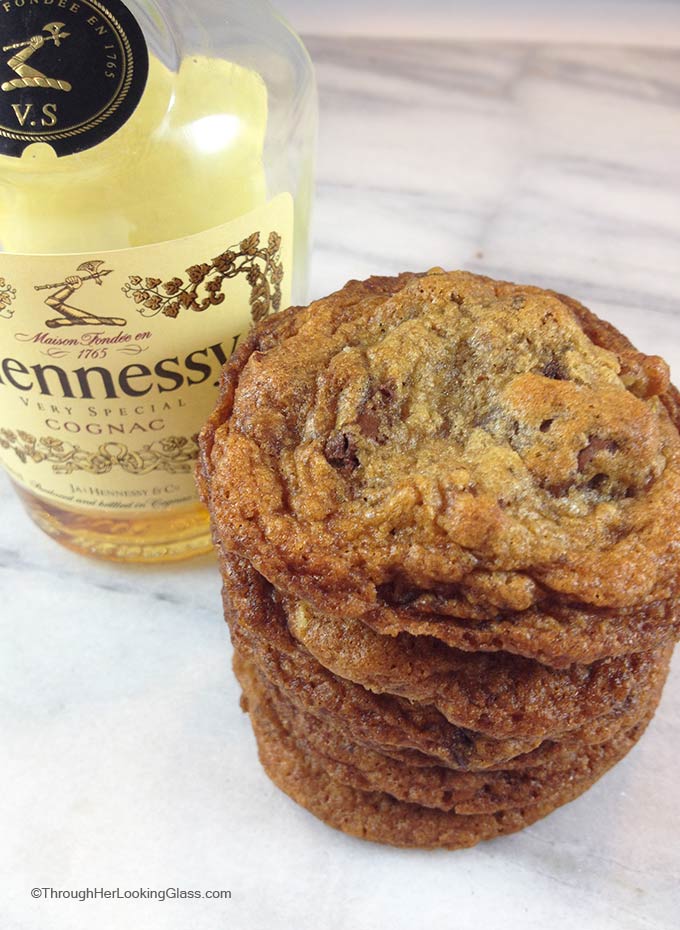 Nantucket Bike Path Cookies are what you need in your picnic hamper at potlucks, picnics and band concerts this summer. (Even better, stow 'em in your bike basket exploring Nantucket's meandering bike paths.)
There's not one drop of vanilla extract in this recipe. Nope. And you won't miss it.
Cognac instead.
Yeah. And uh huh.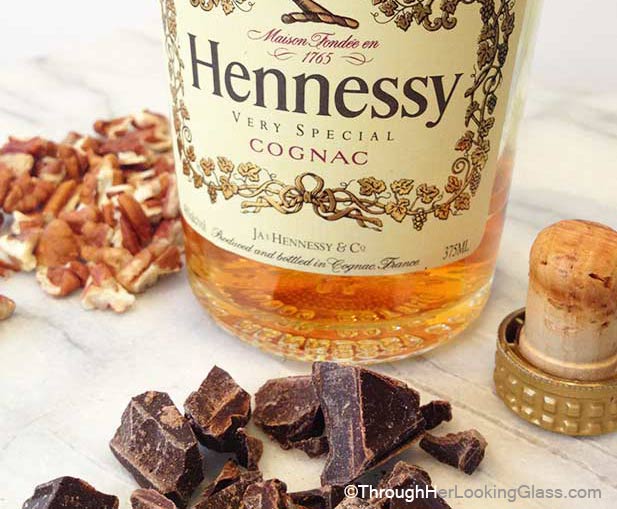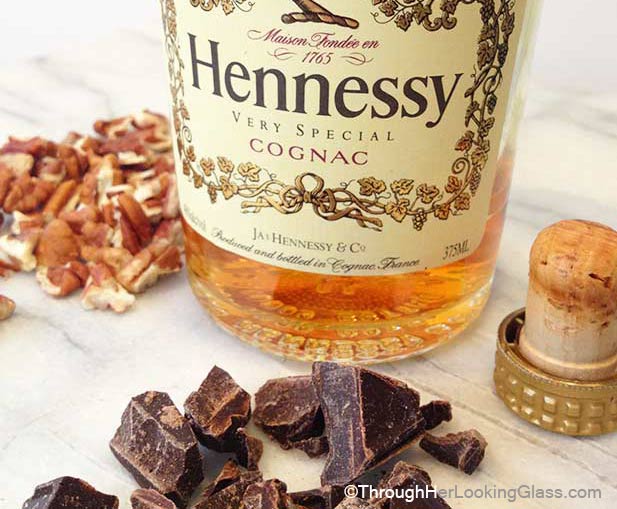 It's a nice trade, cognac for vanilla extract. The cognac bumps these cookies up a notch, gives 'em a fantastic flavor. Sophisticated and Nantucket worthy.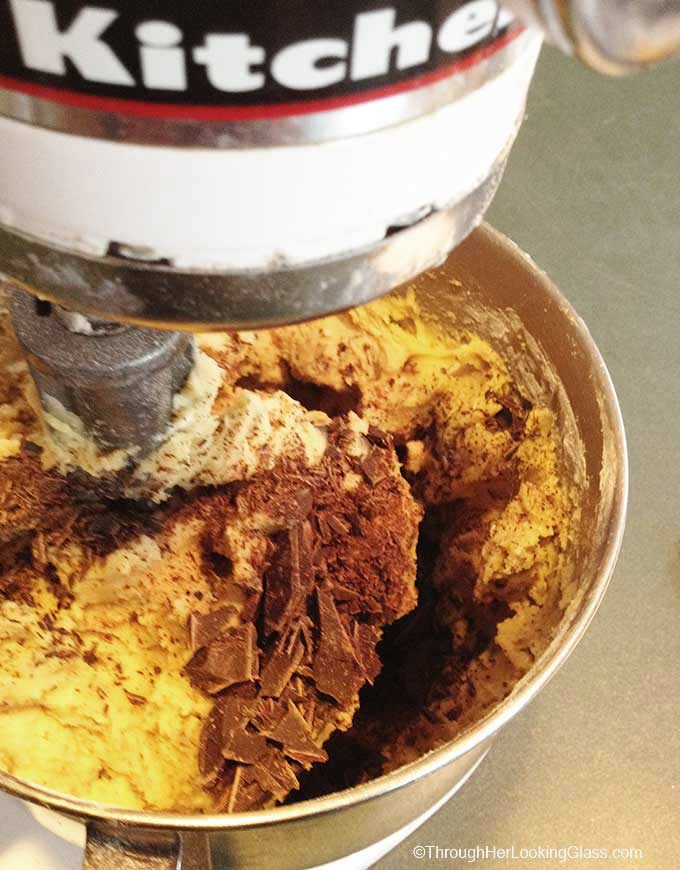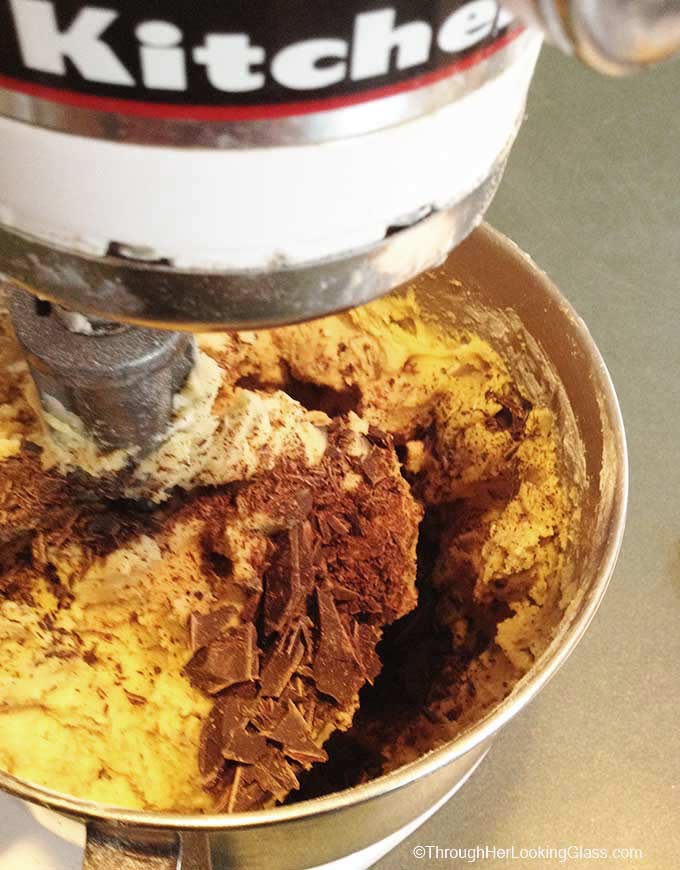 There's butter. And dark chocolate chunks. And broken pecans or walnuts. This cookie dough is so tempting… (True confession, I did succumb.) These fabulous cookies are buttery and chocolaty with an old fashioned crunch to beat the band.
The Nantucket Bike Path Cookies recipe comes from Zaitzeff in New York City. I made just a few minor tweaks to it. This is an all butter recipe. Gulp. And because of that, they spread big time.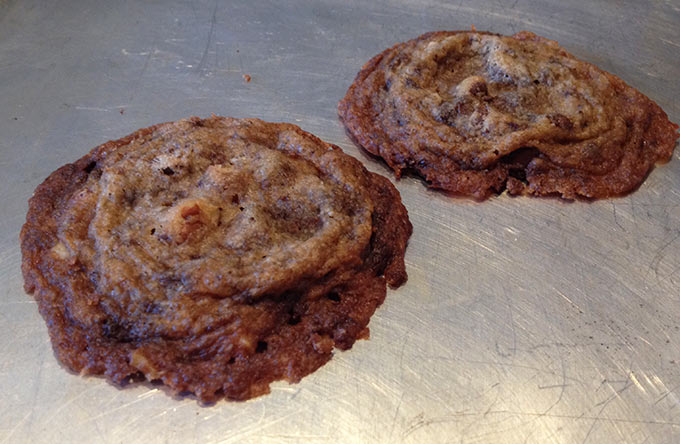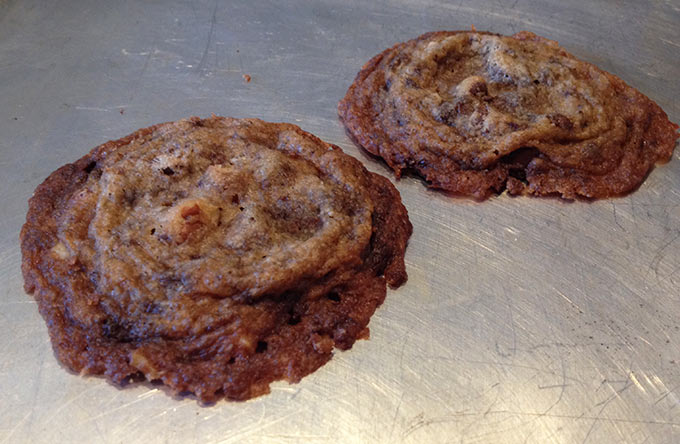 So you'll need to refrigerate the cookie dough well before baking or the cookies spread too thin on the edges, look like those above. You don't want that. Also give plenty of space for baking. I cook 8 on a pan I'd normally cook 12 on.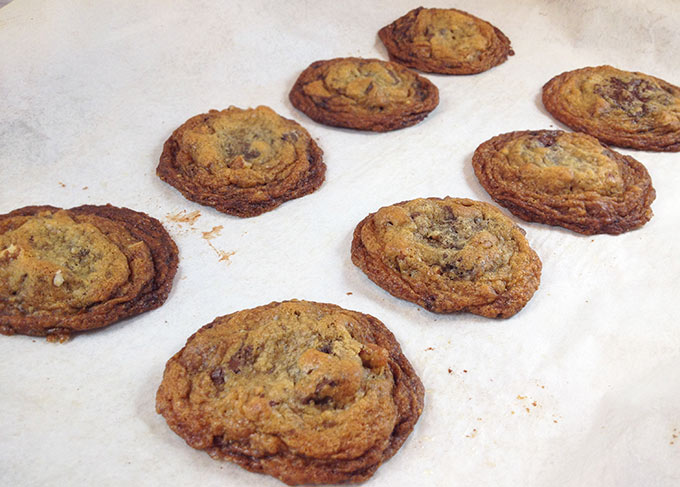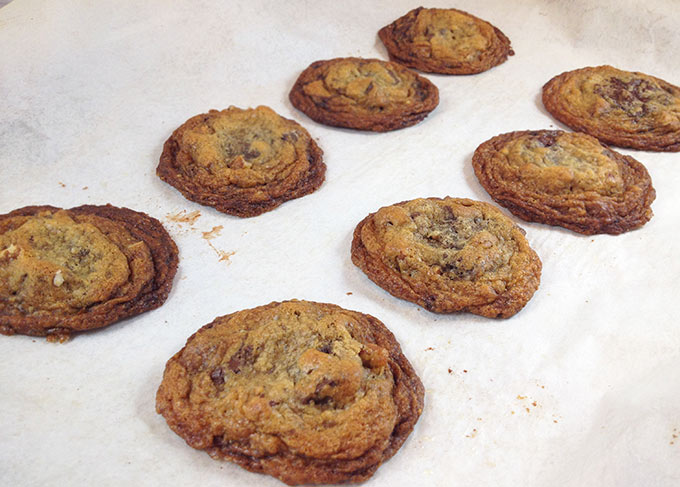 Hope you love these fabulous Nantucket Bike Path Cookies…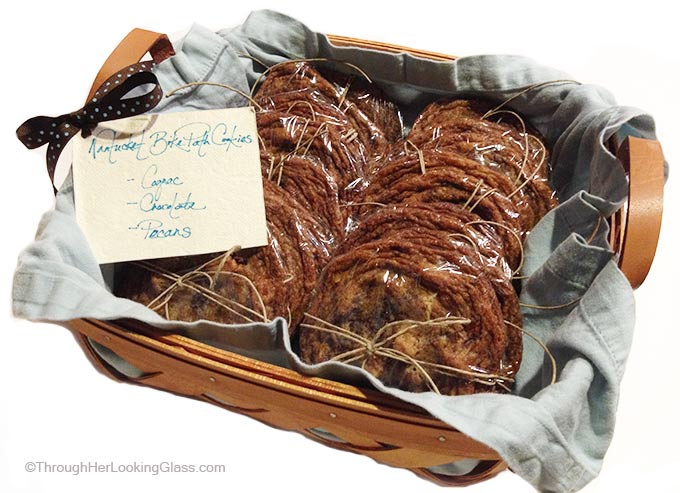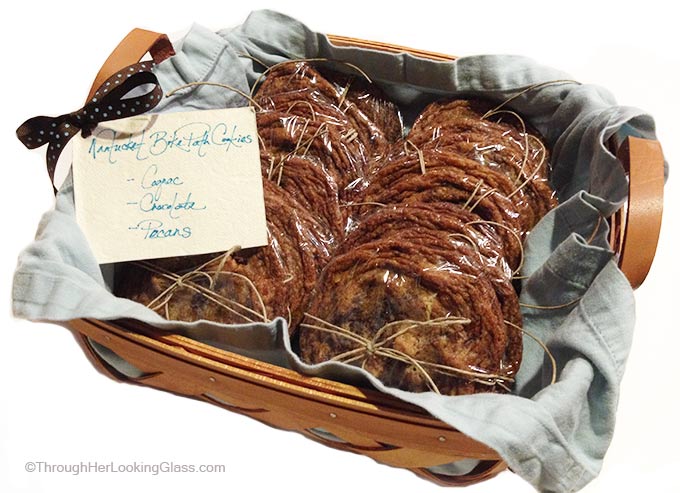 This batch was for our local community music school's bake sale…Score!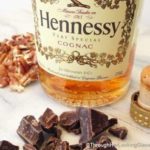 Print Recipe
Nantucket Bike Path Cookies
Ingredients
3/4

cup

butter

1/2

cup

brown sugar

1/2

cup

white sugar

1

egg

1

teaspoon

cognac

1

cup

plus 2 tablespoons flour

1/2

teaspoon

baking soda

1/2

teaspoon

sea salt

3/4

cup

Paul Newman's dark chocolate

or other good dark chocolate broken into pieces

1/2

cup

walnut or pecans

broken
Instructions
Use all organic ingredients if possible.

Preheat oven to 350 degrees.

Cream butter.

Gradually add sugars.

Beat 'til well mixed.

Add egg and cognac.

Beat.

Stir together flour, baking soda, salt.

Stir into the batter.

Add chocolate and nuts.

Drop dough by the tablespoon onto a greased cookie sheet (or use parchment paper), spacing well, these really spread.

Refrigerate each panful for 15 minutes or 'til dough balls are firm before baking.

Bake 8-10 minutes in a 350 degree oven, 'til edges are browned and center is baked.
Notes
Because of the high butter content you'll need to refrigerate each pan for at least 15 minutes before baking.
And spread them far apart for baking. I cook 8 of these on a cookie sheet that I would normally cook 12 on.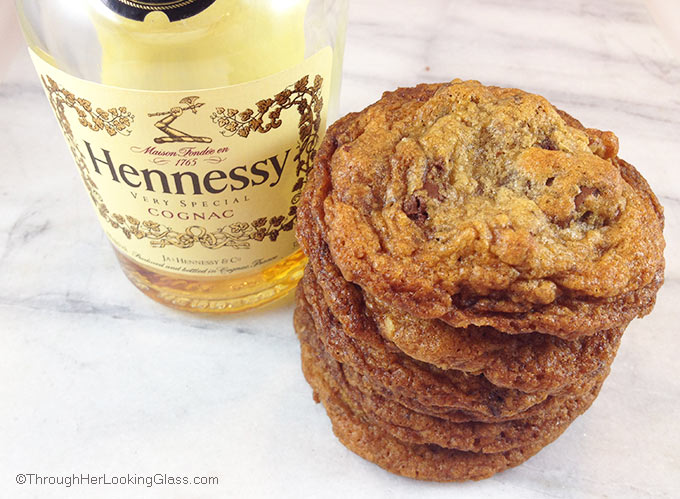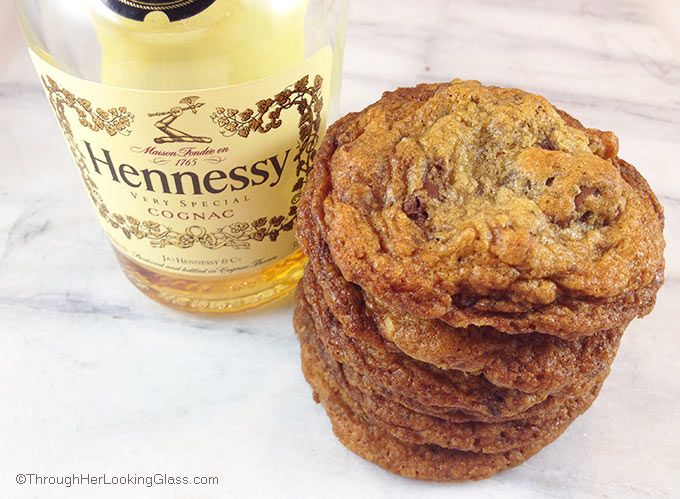 Let me know if you bake these cookies. Also if you have any great Nantucket memories, do share…