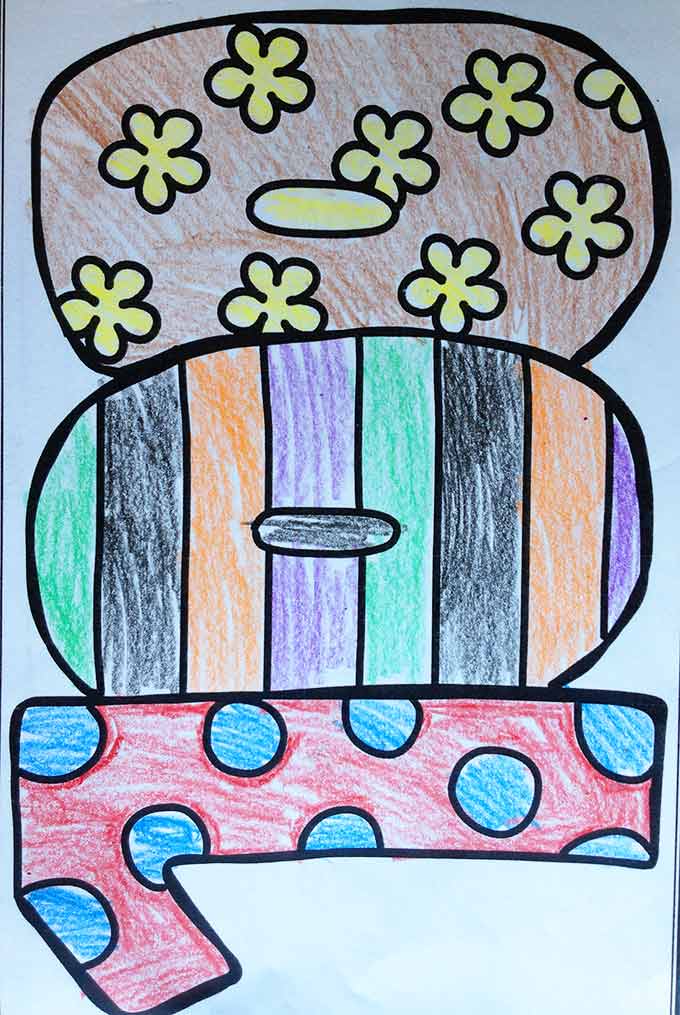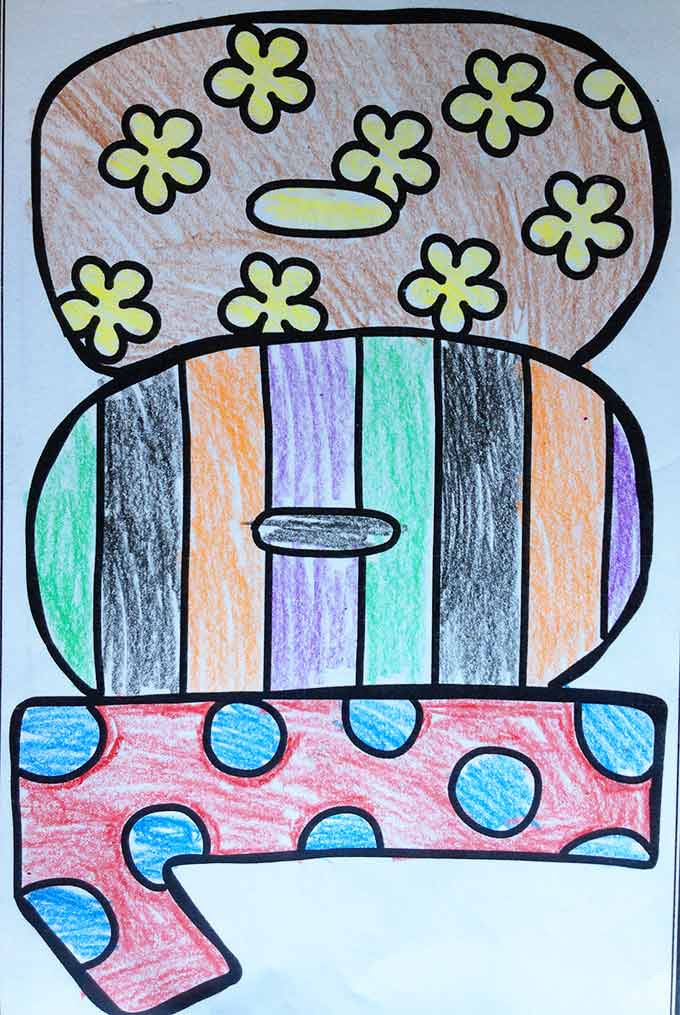 What will I do when I'm 100 years old?
Great question, and so glad you asked. First of all, even though longevity runs in my family, it's never even occurred to me that I might survive to be 100, be a centenarian. What with stress, preservatives, chemicals in the water, pesticides and pollution, I'm reminded at every turn that my days are numbered.
But the reason I'm even thinking along these lines is that one day last week was the 100th day of school for Charlie. That doesn't mean a whole lot to me and might not to you either. But apparently for today's students, the 100th day of school is cause for great celebration. So great that some schools have students bring in collections of 100 items to celebrate. Like a hundred M & M's or a hundred paper clips or a hundred marbles. They do word problems based on the number 100. They even have parties with brownies and ice-cream and cupcakes. No fair. They didn't do that a century ago when I was in school. (This is gospel, I kid you not. I actually went to a one room school house in the country, learned to read from a McGuffey Reader. Yeah I'm ancient.)
Charlie (3rd grade) was pondering these soul searching questions about what his life will be like when he is 100 years old: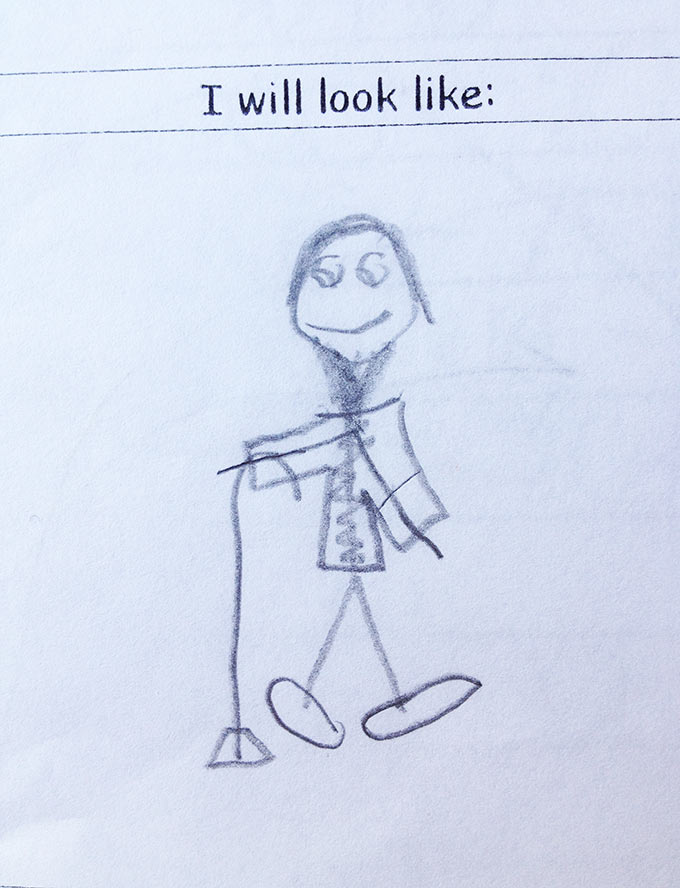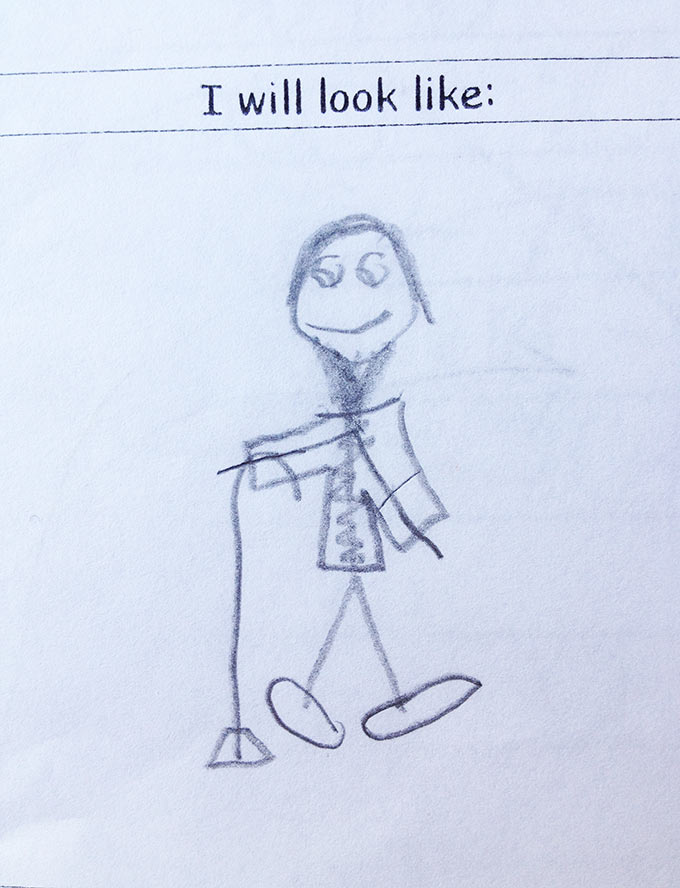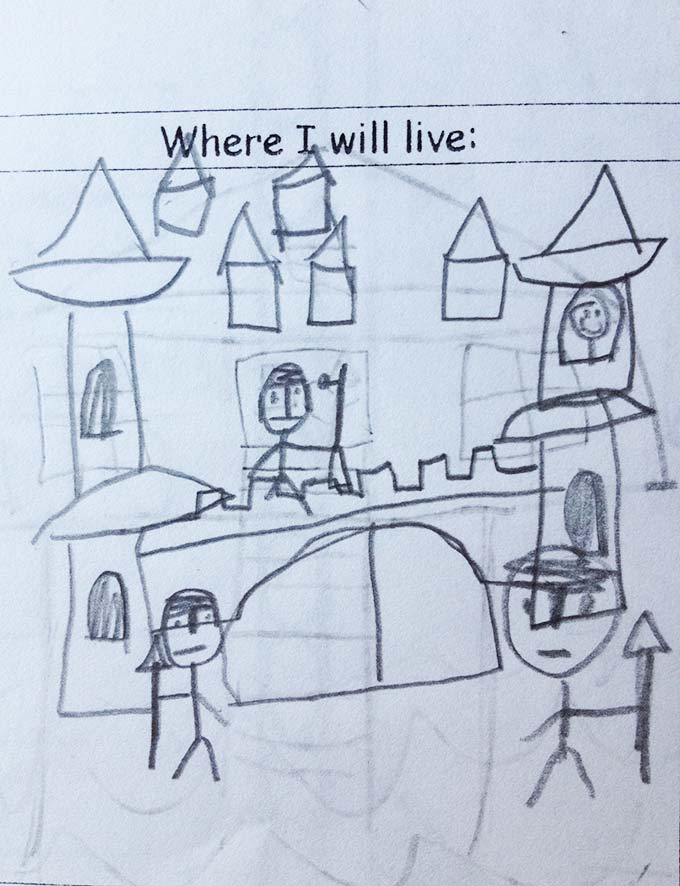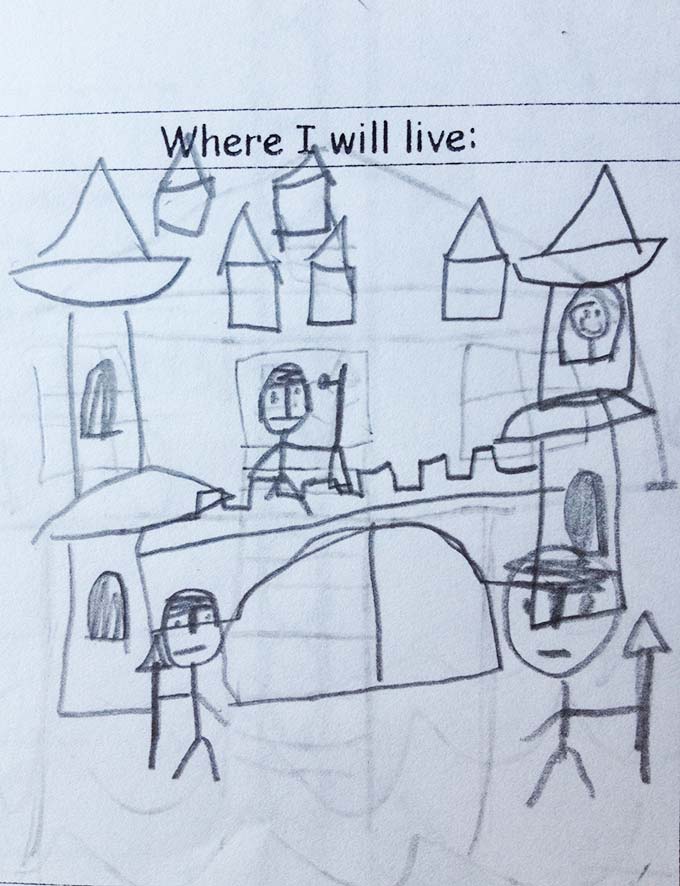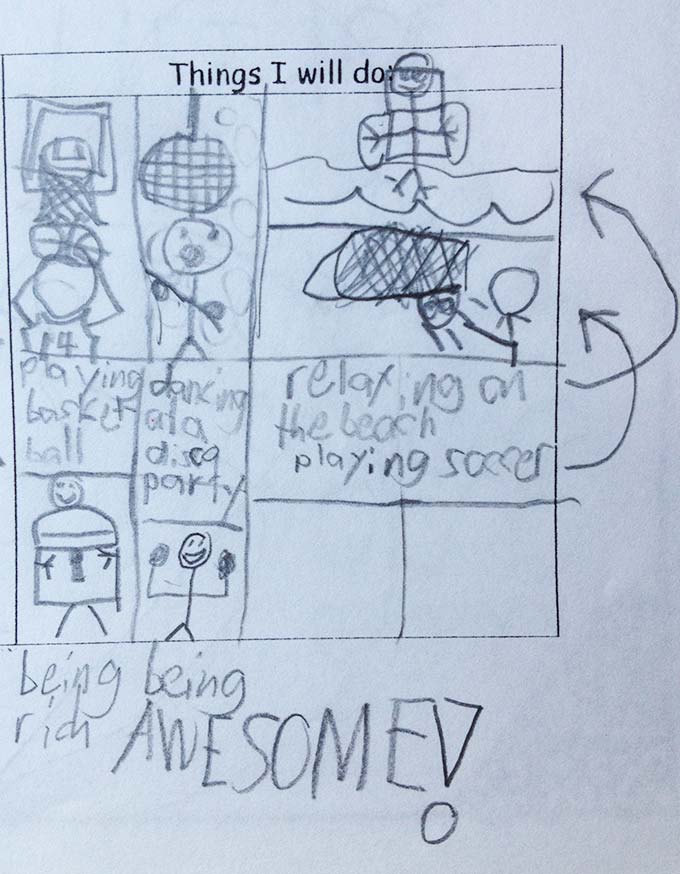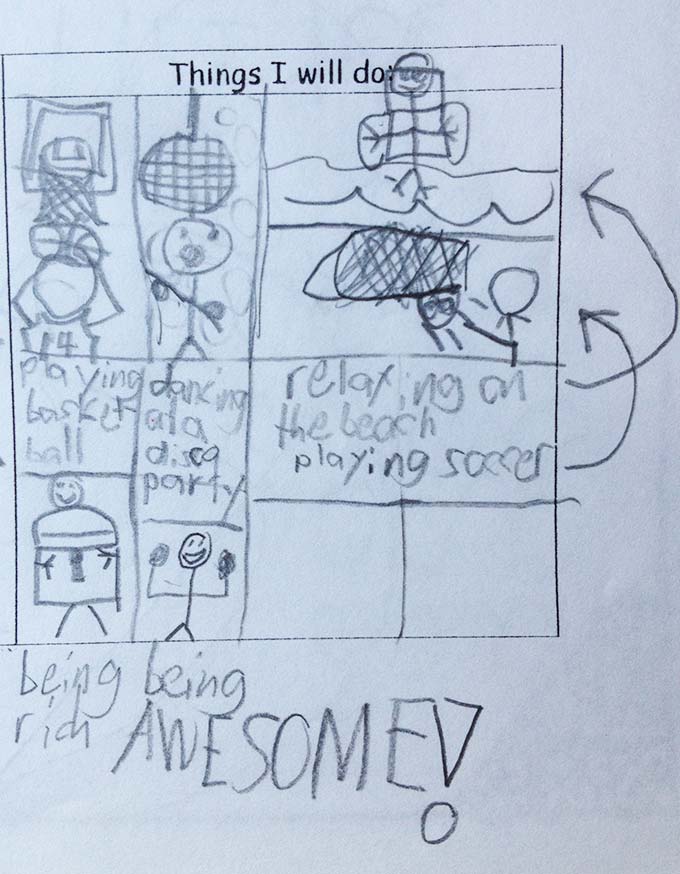 "When I am 100 Years Old"
by Charlie, age 8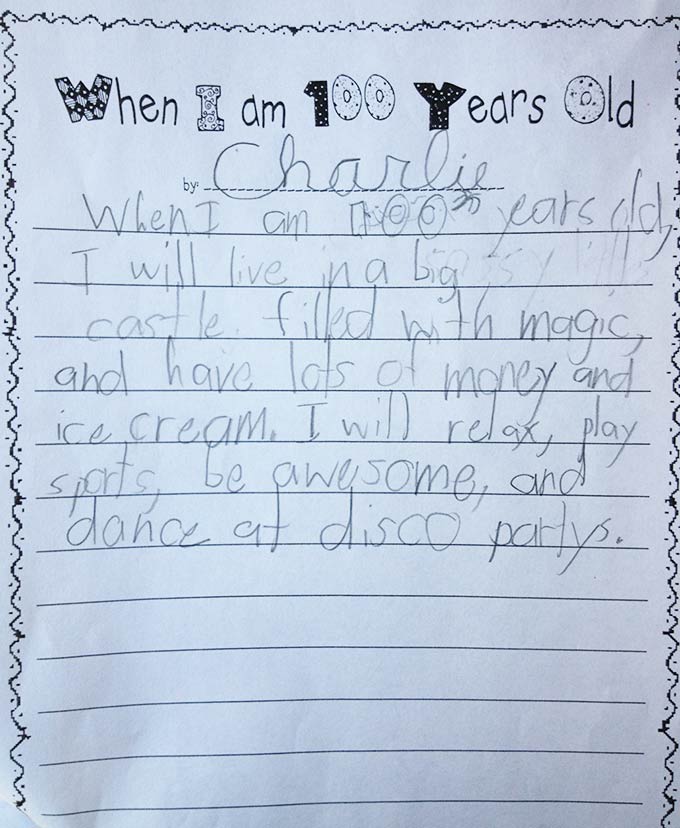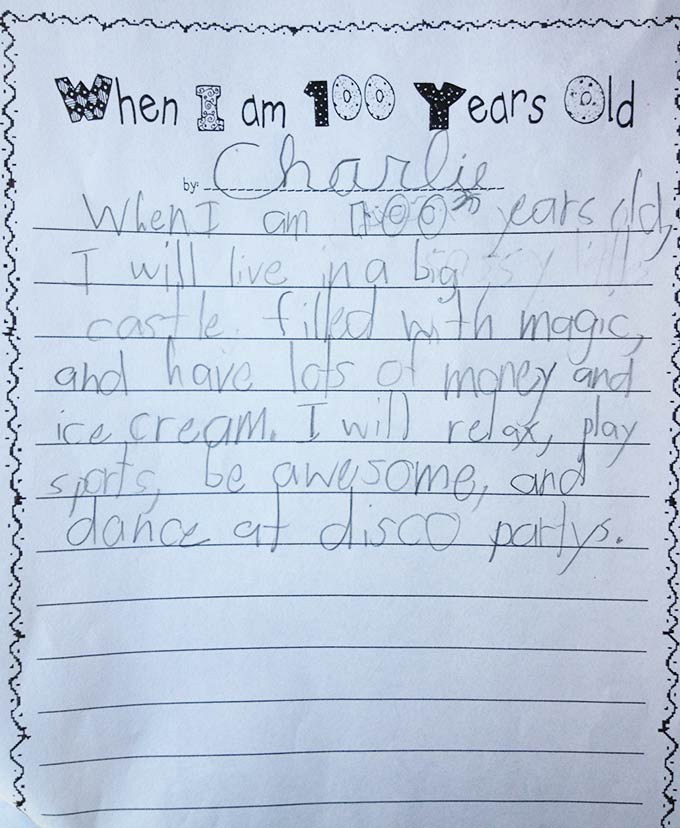 Wow. He doesn't aim high or anything. My first thought: study hard in school kid. So you can get a good job, buy that castle, achieve those lofty retirement goals.
(So what will I do when I'm 100 years old? Have no idea. That, what I'll look like or where I'll live. But now I have some good ideas…)
So what'll you do when you're 100?
Related post: Every Time A Bell Rings