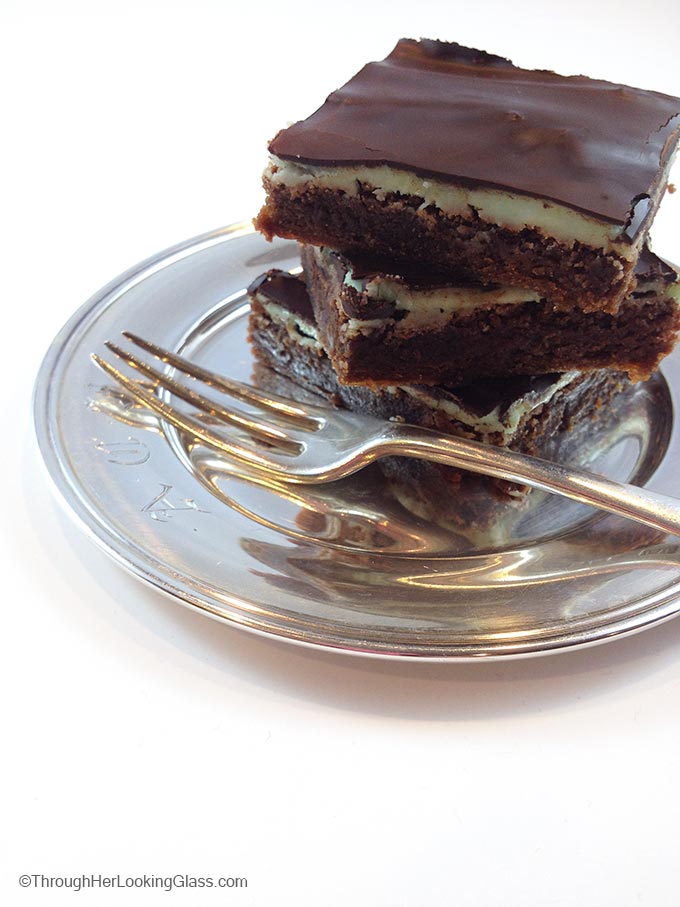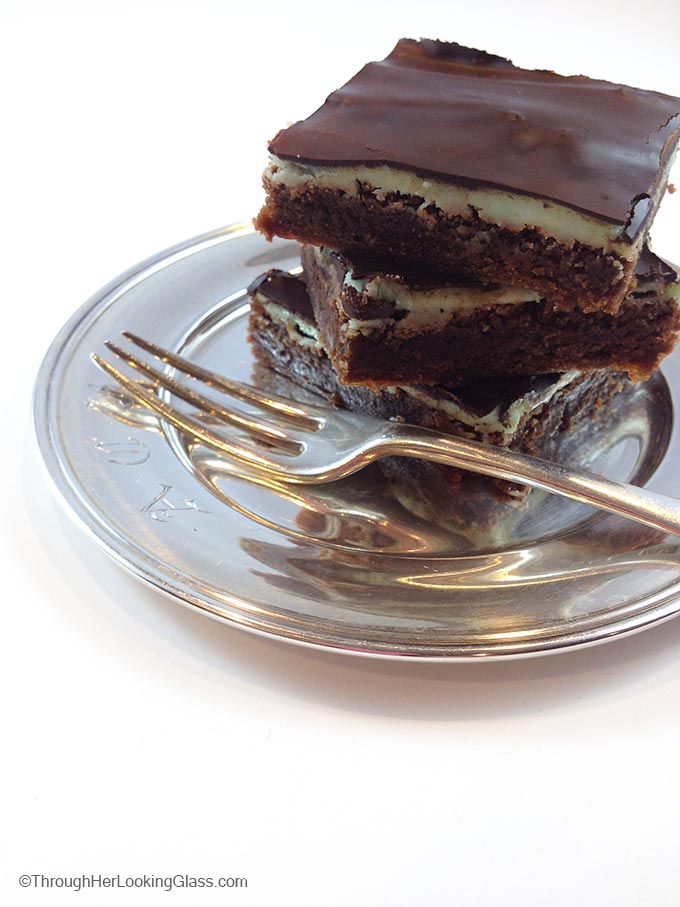 If you're a chocolate mint lover like me, you'll adore these rich Dark Chocolate Mint Brownies. First, a layer of luscious brownie with just a "hint of mint." (Poet: me!) Then, a minty icing layer. And finally (drumroll please)…. a thin layer of bittersweet chocolate that cuts the sweet. Sophisticated. And decadent. Yes, it's three layers. But it's three easy layers.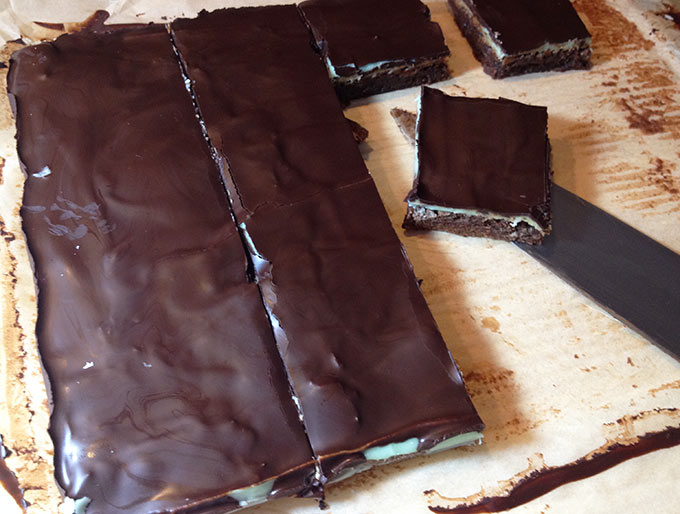 I lined the pan with parchment paper first. So easy to lift the brownies out, place on a board for precise cutting after baking. (Bake this recipe in a 9″ by 9″ baking pan.)
These Dark Chocolate Mint Brownies are the perfect chocolate lover's dessert. So here's my recommendation: add a drop or two of green food coloring to the icing layer to make these brownies perfect for your favorite leprechauns on Saint Patty's Day! (And let the ooh-ing and aah-ing commence…)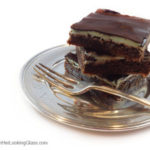 Print Recipe
Dark Chocolate Mint Brownies
Rich decadent brownie with three delicious layers: mint brownie, mint icing, topped with bittersweet chocolate!
Ingredients
Brownie:

2

ounces

unsweetened baking chocolate

1/2

cup

butter

2

eggs

1

cup

granulated sugar

1/4

teaspoon

mint extract

1/2

cup

all purpose flour

dash of salt

Mint Icing:

2

tablespoons

butter

1

cup

powdered sugar

1

tablespoon

milk

1/4

teaspoon

peppermint extract

Bittersweet Chocolate Topping:

1 1/2

ounces

unsweetened baking chocolate

1

generous tablespoon butter
Instructions
Melt 2 squares baking chocolate with 1/2 cup butter.

Separately in mixing bowl, beat eggs together with granulated sugar

Stir in melted chocolate mixture.

Stir in 1/4 teaspoon peppermint extract, flour and dash of salt.

Pour into 9" greased baking pan.

Bake for 20 minutes at 350 degrees or 'til cake tester comes out clean.

(Don't over cook!)

Cool brownies.

Icing:

Melt 2 tablespoons butter.

Stir in powdered sugar, milk and 1/4 teaspoon peppermint extract.

Mix well and frost brownies.

Bittersweet Chocolate:

Melt 1 1/2 ounces unsweetened baking chocolate with generous tablespoon of butter.

Dribble over top of iced brownies, making a thin coating.

Gently tilt pan to evenly coat all.

Refrigerate for 10-15 minutes to harden chocolate, then cut into squares.
Notes
This recipe doubles easily, bake in a 9 X 13" pan, may need to cook it a little longer. (Toothpick should come out clean.)
Line the pan with parchment paper to lift out easily for precise cutting.
Be patient dribbling the chocolate, it takes a little while.