Stars & Stripes Mascarpone Shortbread: So festive and fun! Perfect for July 4th, Labor Day and Memorial Day picnics and barbecues.
I've made different flag desserts before. And they're fun.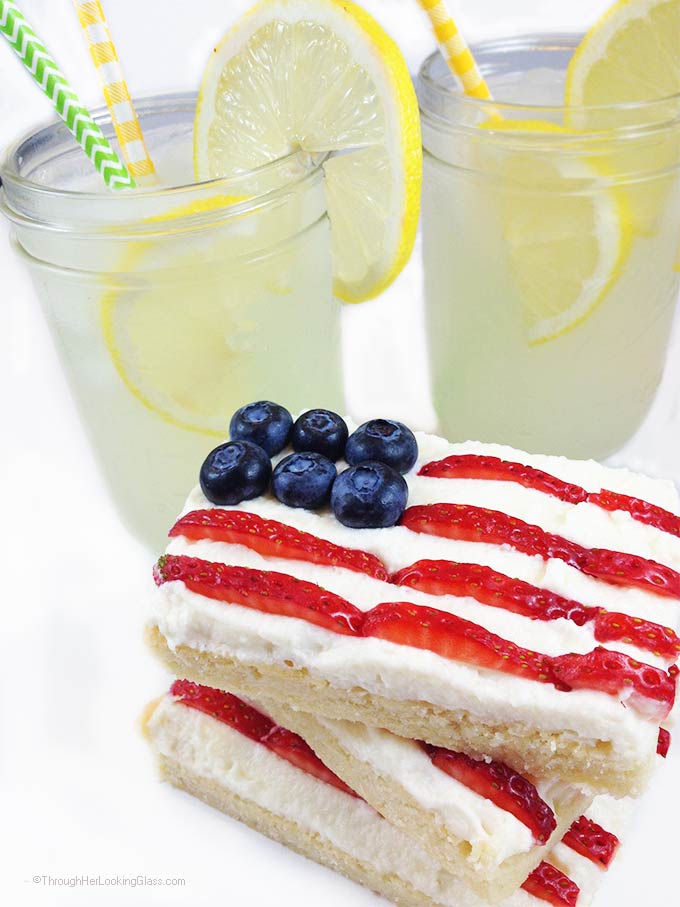 But then I thought, wouldn't it be really fun for each person to have their very own individual little flag shortbread bar?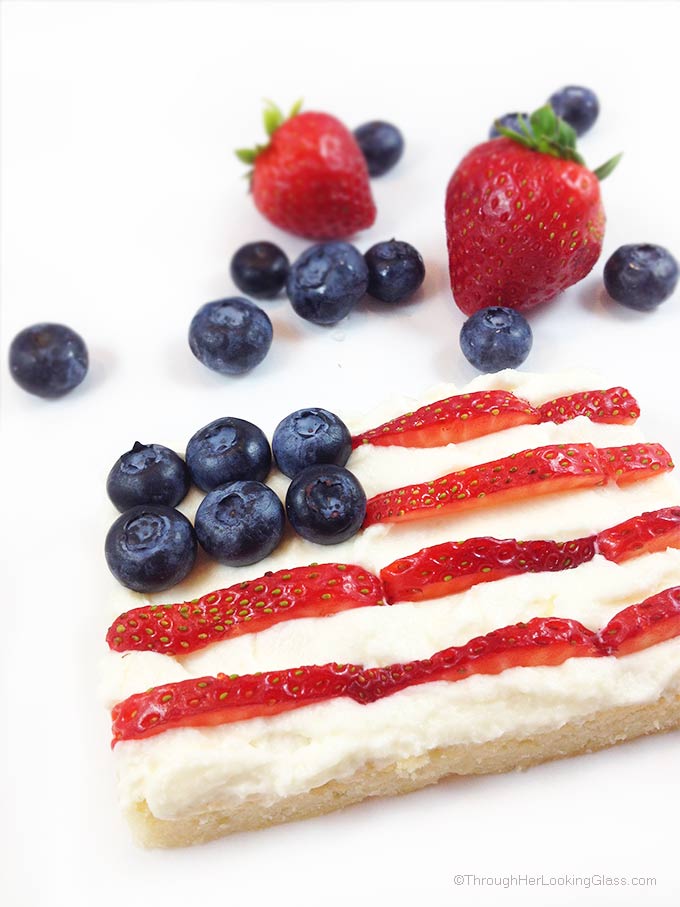 And that's when Stars & Stripes Mascarpone Shortbread came to mind.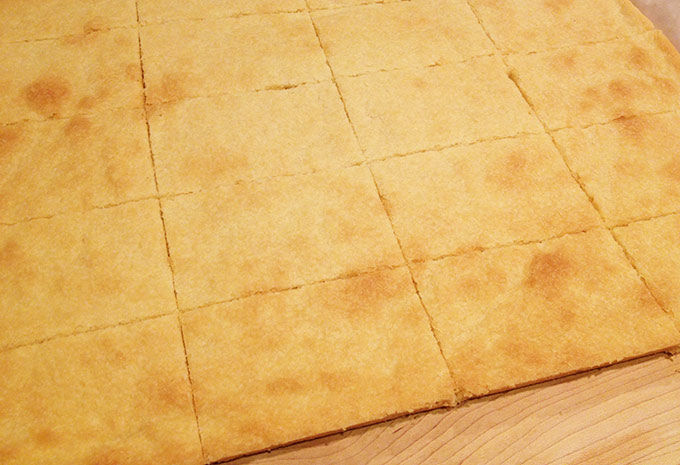 The Scottish shortbread layer is thin, buttery and crunchy. Bake the shortbread first.
While still warm, cut it into 2 1/2 " by 4 " rectangles.
Cool, then frost with light and airy whipped mascarpone frosting.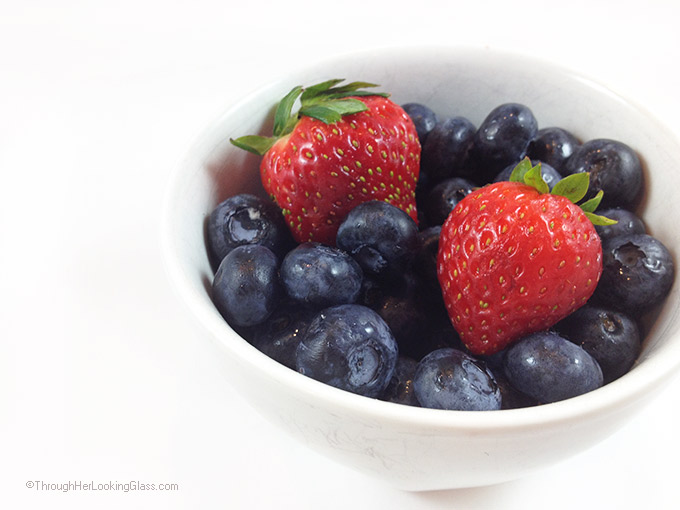 Top with freshly picked summer strawberries and blueberries!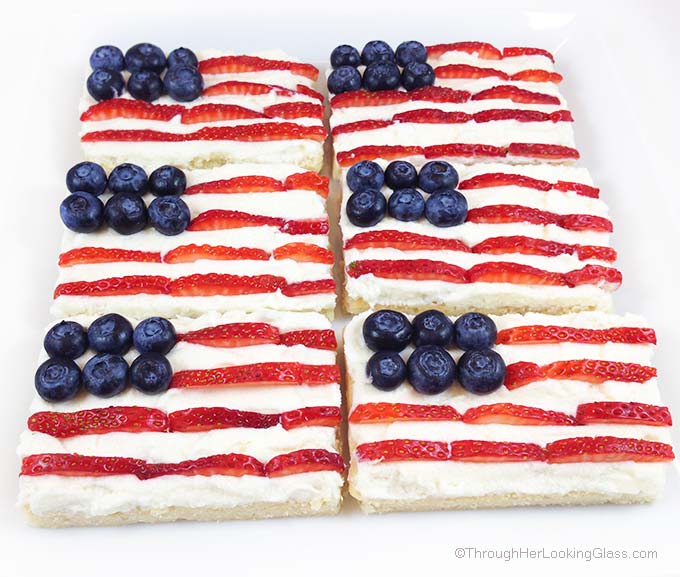 Stars & Stripes Mascarpone Shortbread is a fun, easy dessert, sure to please patriots of all ages!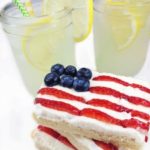 Print Recipe
Star & Stripes Mascarpone Shortbread
Crunchy shortbread w/light mascarpone frosting and ripe summer berries. Festive & fun! Perfect for 4th of July, Labor Day & Memorial Day.
Ingredients
Shortbread:

2

cups

butter

1

cup

sugar

4

cups

flour

Berries:

1

quart

strawberries

washed

1

pint

blueberries

washed

Mascarpone frosting:

8

ounces

mascarpone

1/2

cup

white granulated sugar

1

cup

whipping cream

1

teaspoon

vanilla

optional: 1 teaspoon unflavored gelatin

dissolved in a couple teaspoons cold water
Instructions
Preheat oven to 375 degrees

Beat butter until creamy.

Gradually add 1 cup sugar 'til mixtures is smooth.

Add in flour.

Press dough with floured hands into parchment lined 12" X 16" cookie sheet.

(Parchment makes it easy to lift the shortbread out of the pan after baking for easier, precise cutting.)

Bake at 375° for 18 minutes or 'til golden brown.

Remove from oven and cool for ten minutes.

While still warm, carefully lift shortbread out of the pan with the parchment paper and place on a large cutting board.

Cut into 2 1/2 " by 4" rectangles while warm.

When cool, frost with Mascarpone Frosting.

Mascarpone Frosting:

Place mascarpone, vanilla, sugar and whipping cream together in a mixing bowl.

Optional: dissolve 1 teaspoon unflavored gelatin in a couple teaspoons cold water.

Whisk water and gelatin together and let "bloom" a minute or two.

Add this gelatin mixture in with the other frosting ingredients.

(Unflavored gelatin helps the light frosting hold up in the heat.)

Beat all together just until soft peaks form.

(Be careful not to overbeat or it will quickly turn into butter!)

Decorate with blueberries for stars and strawberry slices for stripes.

(I cut the strawberries in half first, then cut those into thin slices, and trim down.)

Serve immediately or cover and refrigerate.
Notes
You'll have leftover shortbread strips after cutting into 16, 2 1/2 " by 4 " bars. (Lucky you!)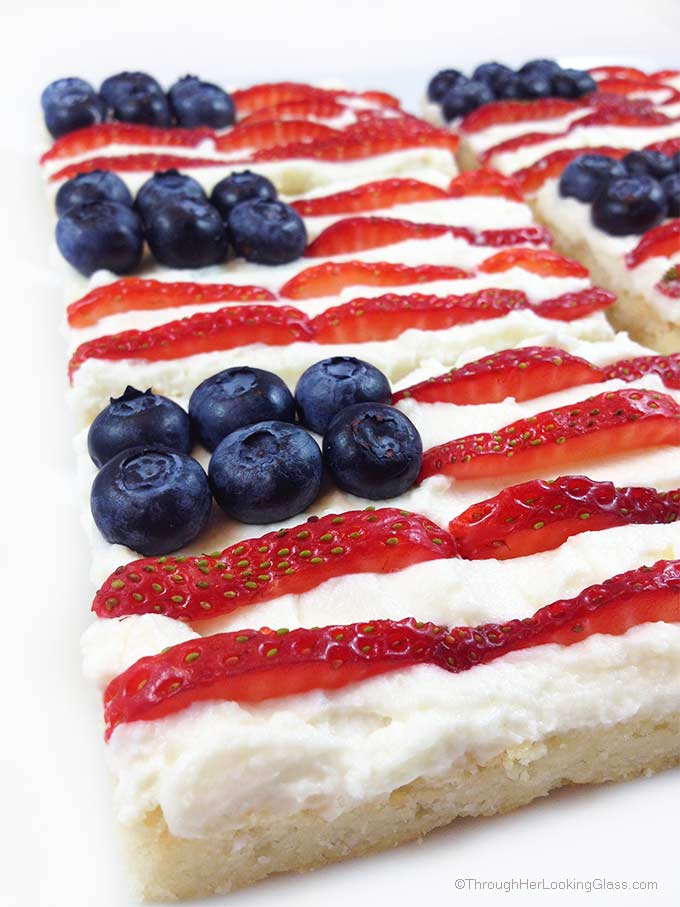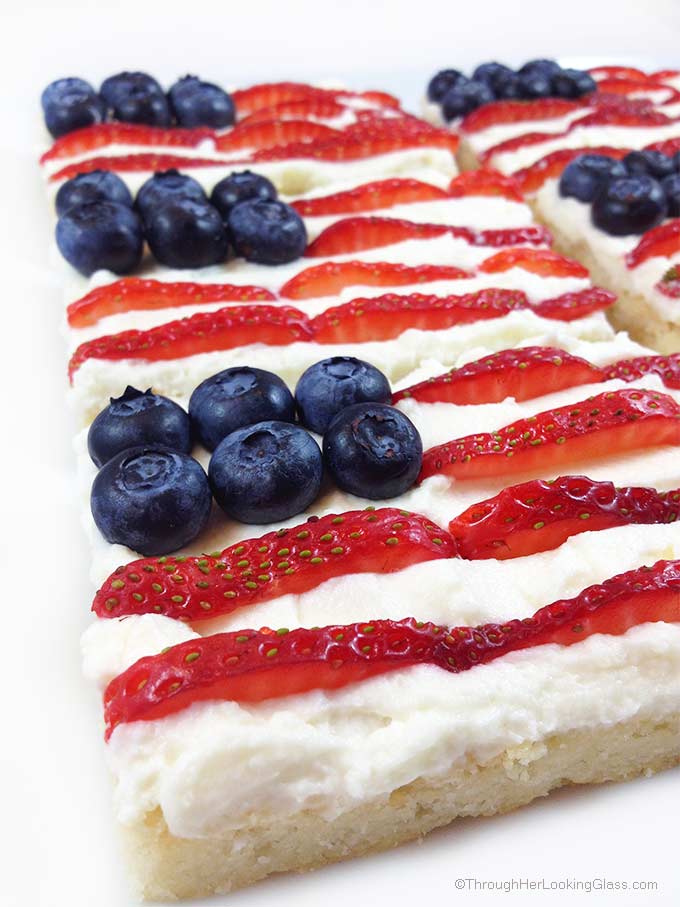 Stars & Stripes Mascarpone Shortbread is perfect served with a glass of Triple Easy Homemade Lemonade or Raspberry Limeade!

You may also enjoy: Raspberry Peach Almond Shortbread