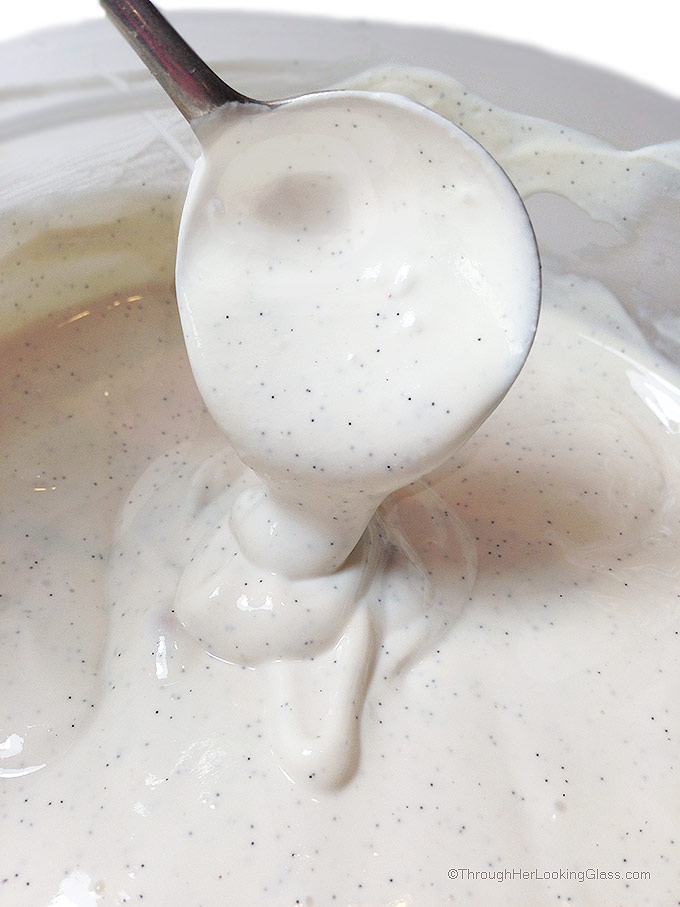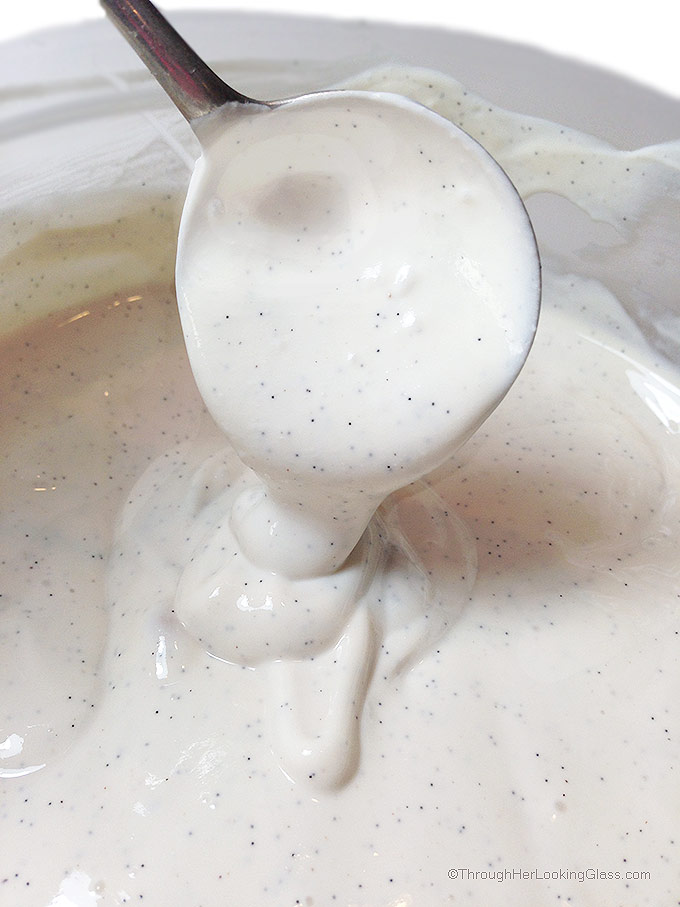 True confession here friends: I've never made slow cooker yogurt before. Nor have I ever even made regular yogurt. Maybe because I've never been a huge yogurt fan. Until I tasted this Slow Cooker Maple Vanilla Bean Yogurt. You know it's gotta be amazing with vanilla beans and maple syrup. We love all things maple here in New England.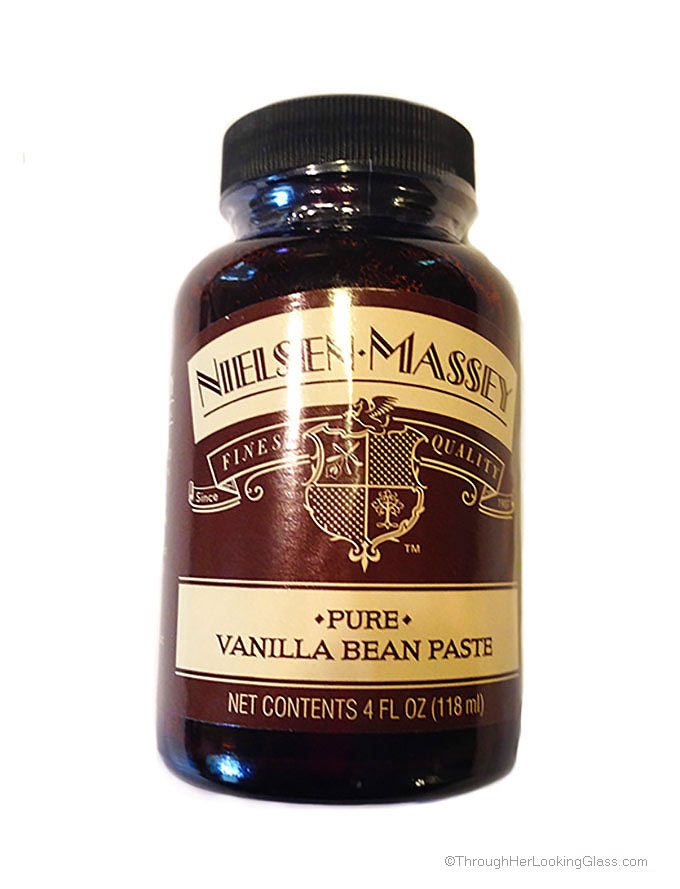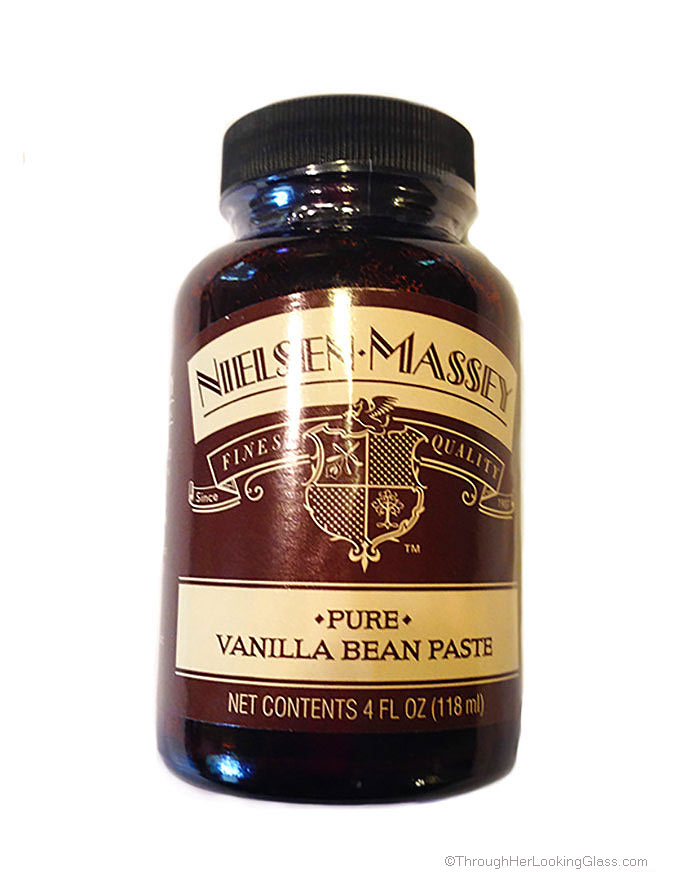 But add vanilla bean paste and wow!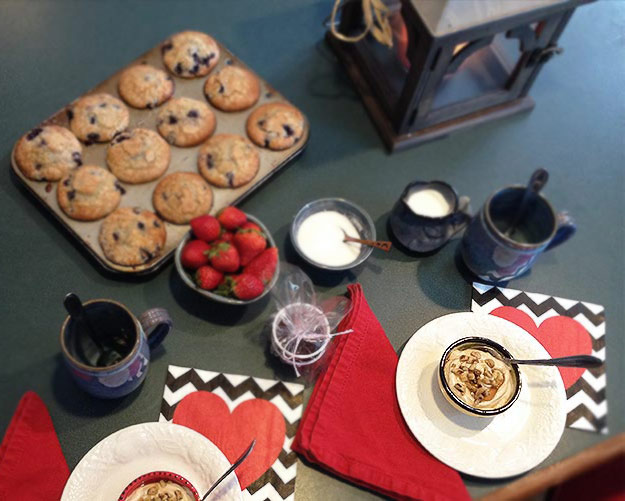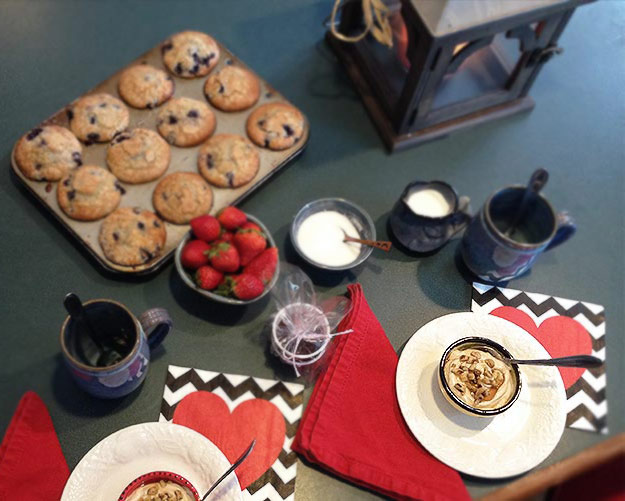 I first tasted this yogurt last year. A friend toted it along on Valentine's Day. We had a quick little makeshift brunch at the kitchen counter, candle and all.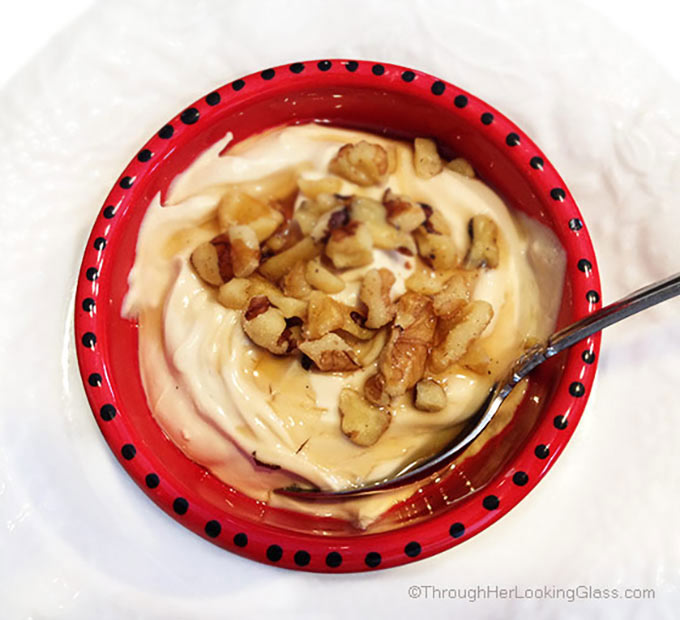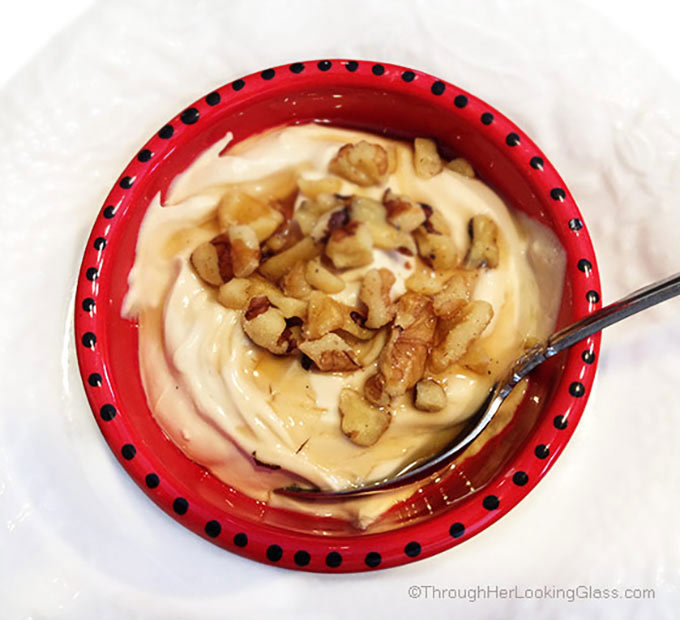 She brought this Slow Cooker Maple Vanilla Bean Yogurt, topped it with a drizzle of maple syrup and broken walnuts. Amazing.
Then she told me how easy it was to make in the slow cooker. And I was sold. Honestly I'm more and more amazed with my slow cooker every day. Part of that could be because I've not had an oven for the last four weeks. Yeah, you heard me right. But that's a sad saga for another day. Back to the slow cooker. I've cooked so many things in the past month in my slow cooker. Things I would've never dreamed of before. Roasts, granola, Mexican Shredded Chicken….roasted tomatoes. Yeah. Slow cookers are the best invention. EVER. (Next to ovens.)
This yogurt takes a good sixteen hours to make from start to finish. No worries. It's not hands on time. Mostly it's just sitting around culturing all by its lonesome in that amazing slow cooker. And most of the time the slow cooker is actually turned off! Little energy savings there. 🙂 Ha. I suggest starting it in the afternoon, finishing the next morning. The last step is draining off the whey. You'll be amazed how much will drain. It was over a quart with my batch. Leaves the yogurt so thick and creamy!
I hope you love this Slow Cooker Maple Vanilla Bean Yogurt. It's the perfect touch for weekend brunch or a quick nutritious breakfast on the go.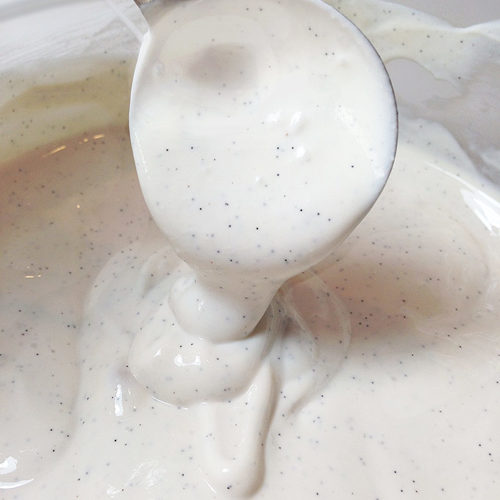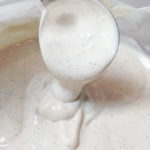 Print Recipe
Slow Cooker Maple Vanilla Bean Yogurt
Maple syrup & vanilla bean paste add delicious flavor to thick yogurt. Drizzle w/ maple syrup and top with walnuts.
Ingredients
8

cups

milk

1%, 2% or whole

4

ounces

plain yogurt

1/2

cup

pure maple syrup

2

tablespoons

vanilla bean paste

Optional: 1/8 teaspoon natural maple flavor extract

or more
Instructions
Cook milk in slow cooker, covered, for 2 and a half hours on low.

Turn off slow cooker.

Let sit, with the cover on, for 2 1/2 - 3 hours.

Separately in a small mixing bowl, whisk together yogurt, maple syrup and vanilla bean paste.

Stir yogurt mixture into the milk in the crockpot.

Cover, wrap slow cooker in a thick towel to insulate.

Leave for 8+ hours to let the yogurt culture. (Overnight is fine.)

Line a strainer with double paper towels or coffee filters and place over a significantly larger bowl.

Add yogurt to strainer.

Place in the refrigerator so yogurt can cool.

The protein whey will strain out of the yogurt over several hours leaving a thick yogurt.

Spoon yogurt into a container.

Save the remaining protein whey in the bottom bowl for another use. (Smoothie.)

Serve or refrigerate.
Notes
For a special treat serve with a maple syrup drizzle and broken walnuts.
If you like it sweeter, add a bit more maple syrup. (I won't tell.)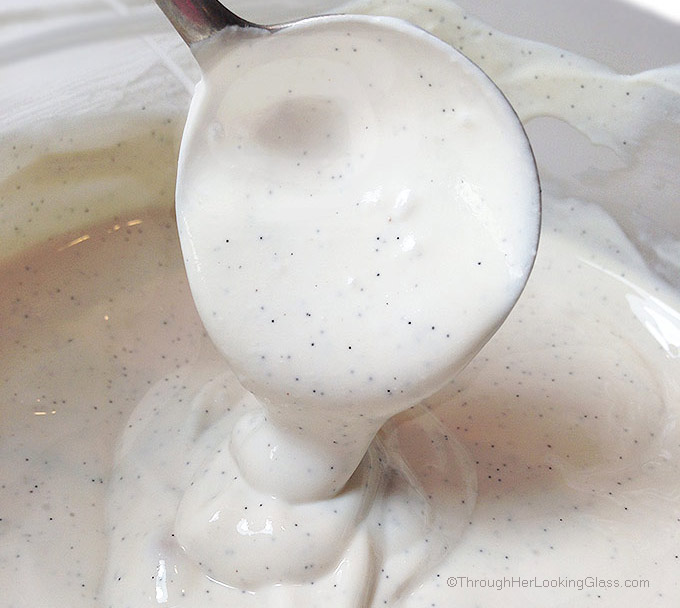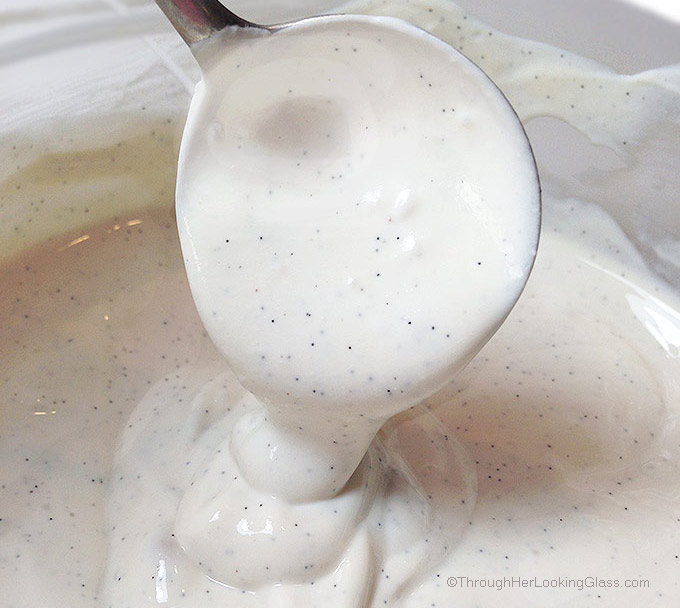 Slow Cooker Maple Vanilla Bean Yogurt
You may also like: Vanilla Bean Maple Syrup