Maple Praline Pecan Sauce: ultimate New England praline sauce magically transforms a plain-jane dessert into a masterpiece. Nothing better than real maple syrup, fresh cream and pecans!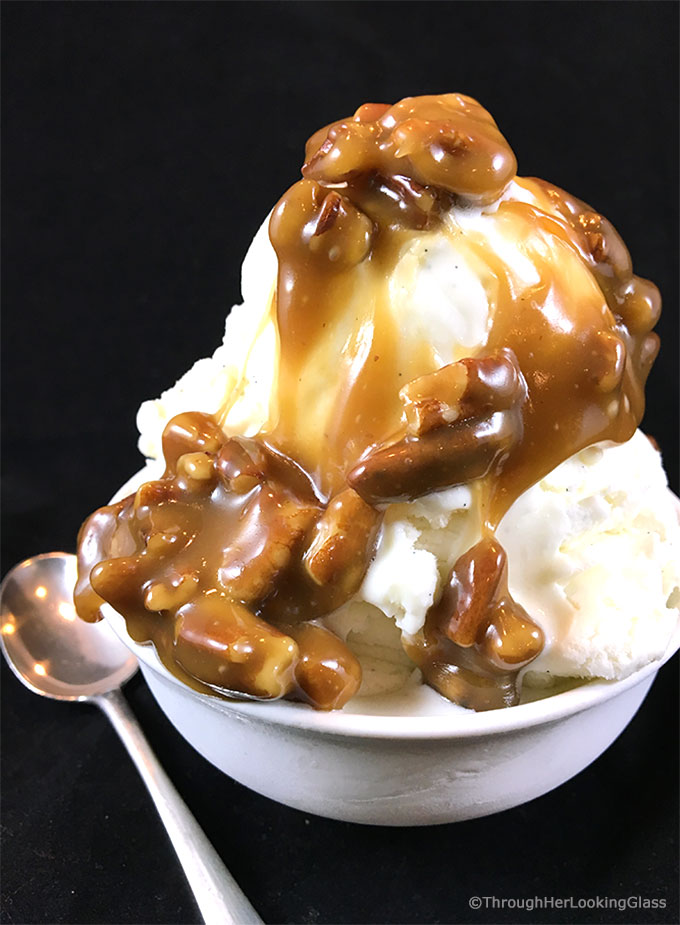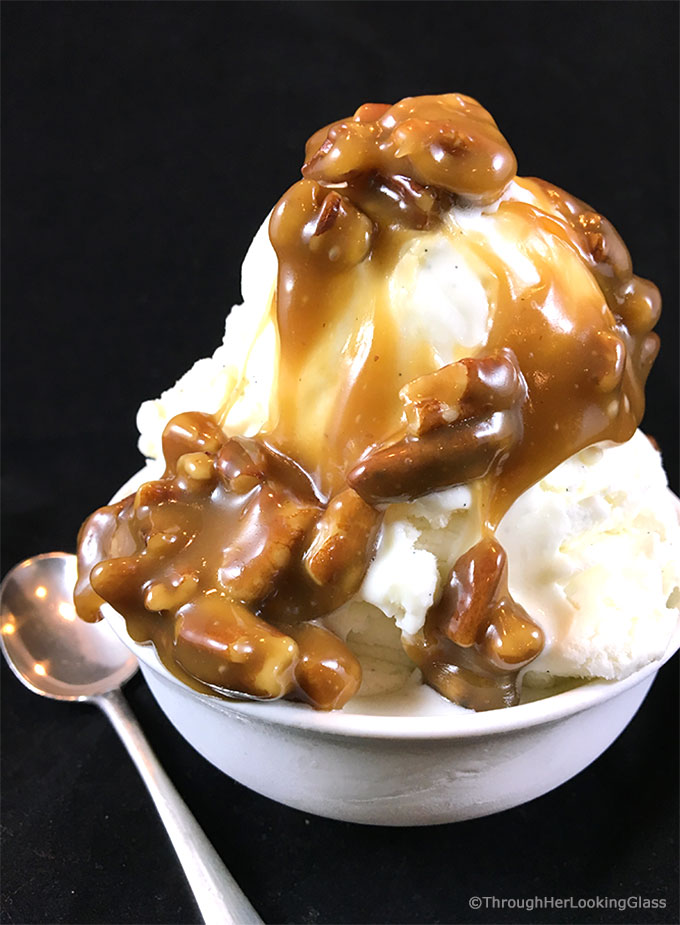 So here I sit outside on my patio this breezy September afternoon writing this post, doing what I can to protect myself from the violence above. An army of chattering squirrels is busy plotting in the towering oaks.
From the overlying branch cover, these furry little ninjas have already pelted down more than a few jumbo acorns my way. I finally had to raise the patio umbrella for protection. Outsmarted 'em. (This time.)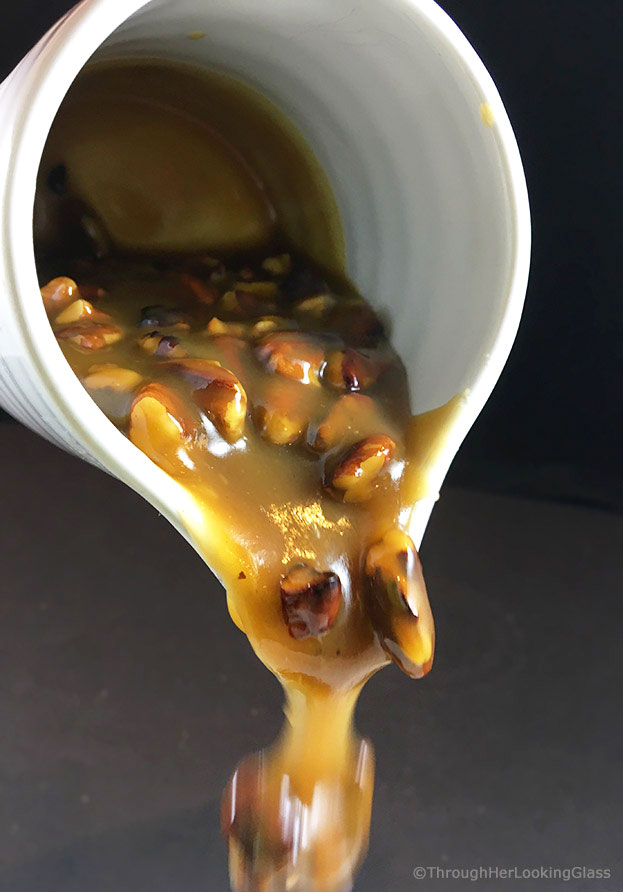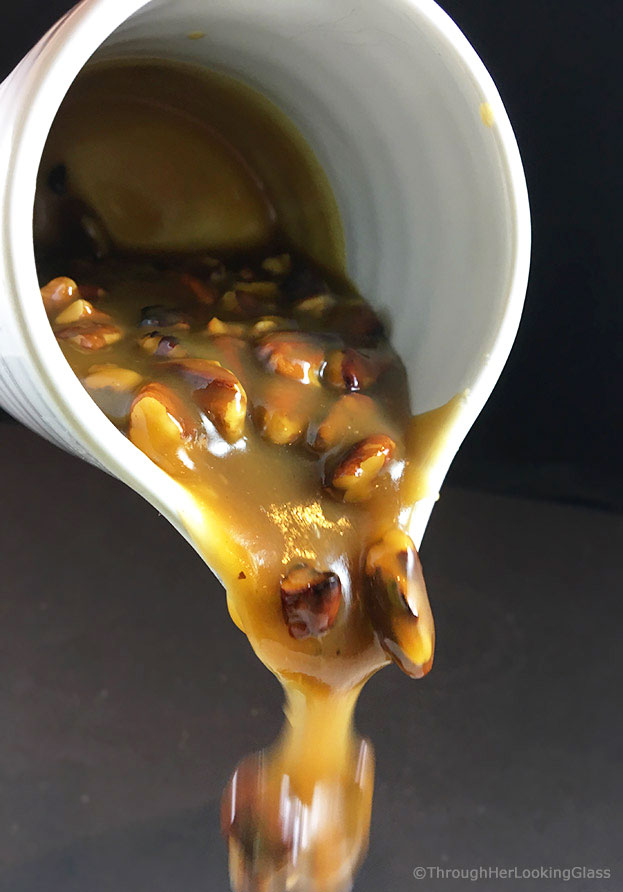 So I haven't posted anything truly decadent on the blog for some time. And I do love decadent. But it's been summer-time and so we tend to lighten up a little around here. Well now it's September and fall is well on its way, bringing with it visions of maple, apple and pumpkin delights.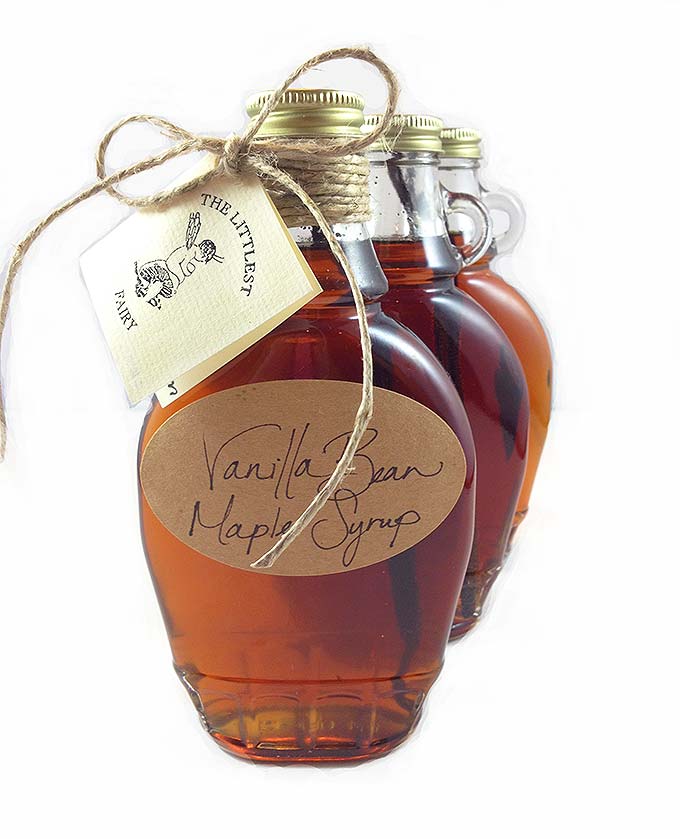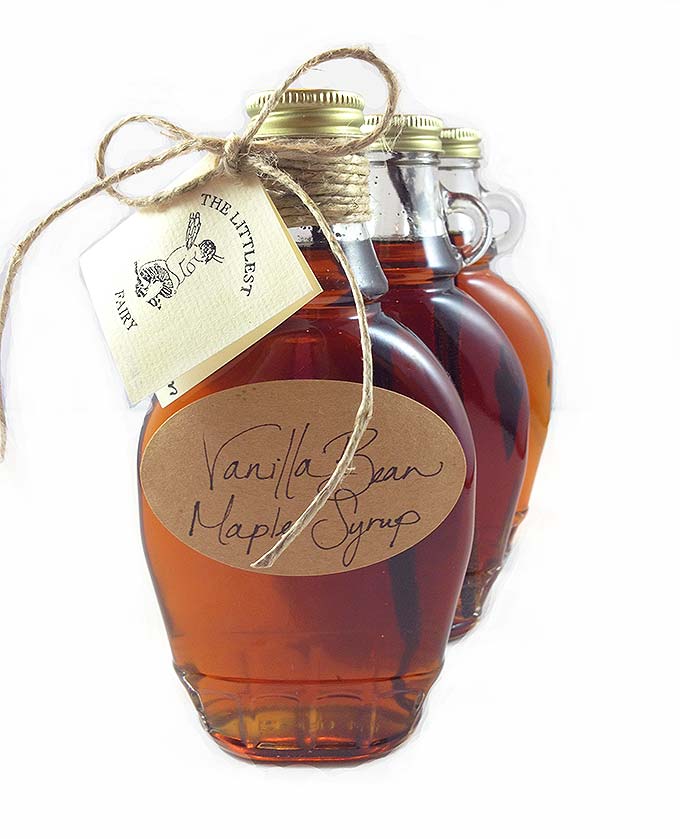 I've posted my share of maple syrup recipes over the years here on the blog and I don't plan on stopping anytime soon. Vanilla Bean Maple Syrup, Maple Pumpkin Pie Baked Oatmeal, Pumpkin Maple Dip and Maple Glazed Ribs just to name a few.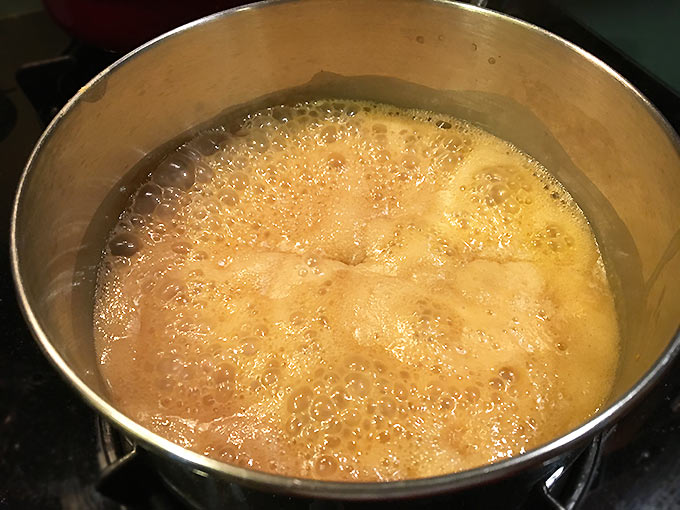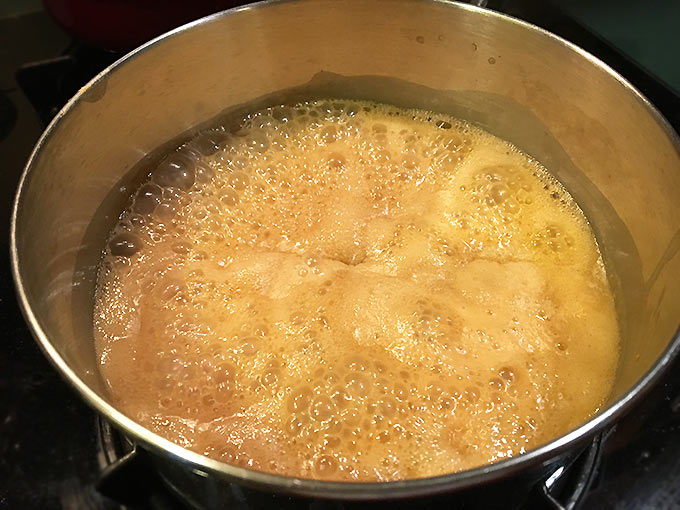 A few years ago a friend and I sneaked away on a girls trips for a few days to Woodstock, Vermont. I love Woodstock and hope you get the opportunity to visit someday, especially in the fall with the spectacular foliage. Woodstock is a quaint New England town complete with a sweet village green and white steeples. (Quintessential New England.)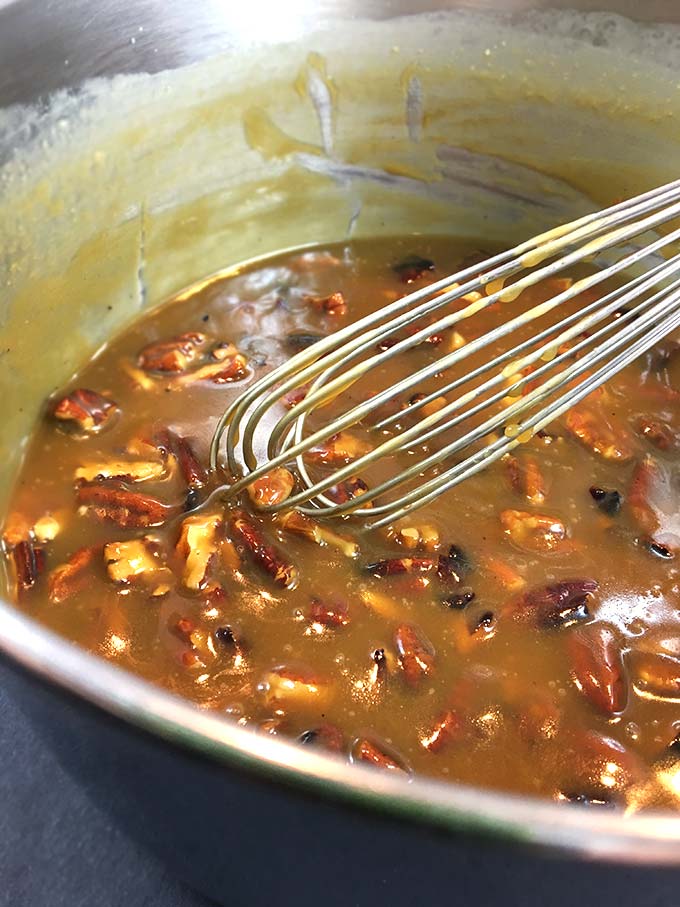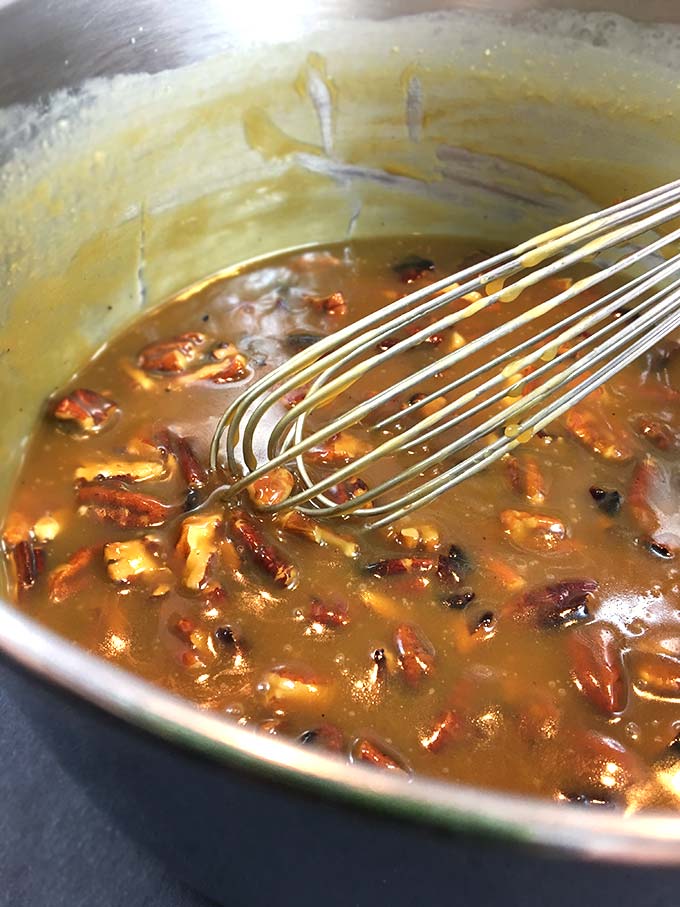 We dropped by Sugarbush Farm on the outskirts of town and sampled their famous cheeses and various grades of pure maple syrup. By the spoonful! It was at Sugarbush Farm I first learned that the grading system for maple syrup had changed. It used to be grade A, B, C etc. But this Epicurious post explains the new grading changes so well. All maple syrup is now graded A (as in everybody wins!) but with these wordy labels:
GRADE A: GOLDEN COLOR & DELICATE TASTE
GRADE A: AMBER COLOR & RICH FLAVOR
GRADE A: DARK COLOR & ROBUST FLAVOR
GRADE A: VERY DARK & STRONG FLAVOR
While the maple sap is harvested in the springtime, I find more uses for the syrup in fall and winter baking.
Have you ever tried to walk by one of those praline candy shops? You know what I'm talking about. The overwhelming buttery, caramel-y toasted pecan aroma just spills out warm as you attempt to nonchalantly stroll by. Then you start hearing voices….
"Allie, Allie… come inside and visit. Come sample me." Ha ha. That's what I'm hearing anyway.
I must confess, it's hard for me to resist that kind of sinful temptation. I remember being on a college interior design trip in Charleston years ago, having that very experience. Fresh, warm southern pralines are irresistible and I did succumb that day. (And I'm not sorry a bit.)
Well that's exactly how I feel about this decadent Maple Praline Pecan Sauce. Warm and gooey, it smells fabulous and buttery rich and tastes heaps better. This sauce takes just a few quick minutes to make on the stove top with clean ingredients: real maple syrup, fresh heavy cream and chopped pecans. Add a teaspoon of vanilla bean paste if you like. Seriously, how can you go wrong with this line-up? (You can't.)
Boil down the maple syrup and heavy cream for about 15 minutes on the stovetop, stirring every once in a while. Remove from the heat and stir in the pecans. You're done. Grab your spoon.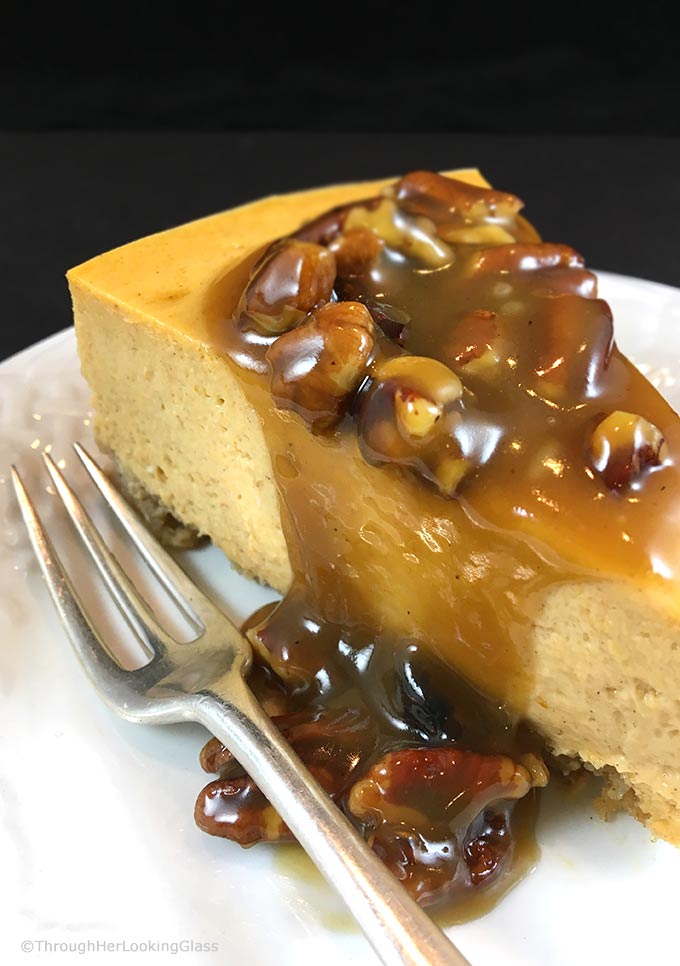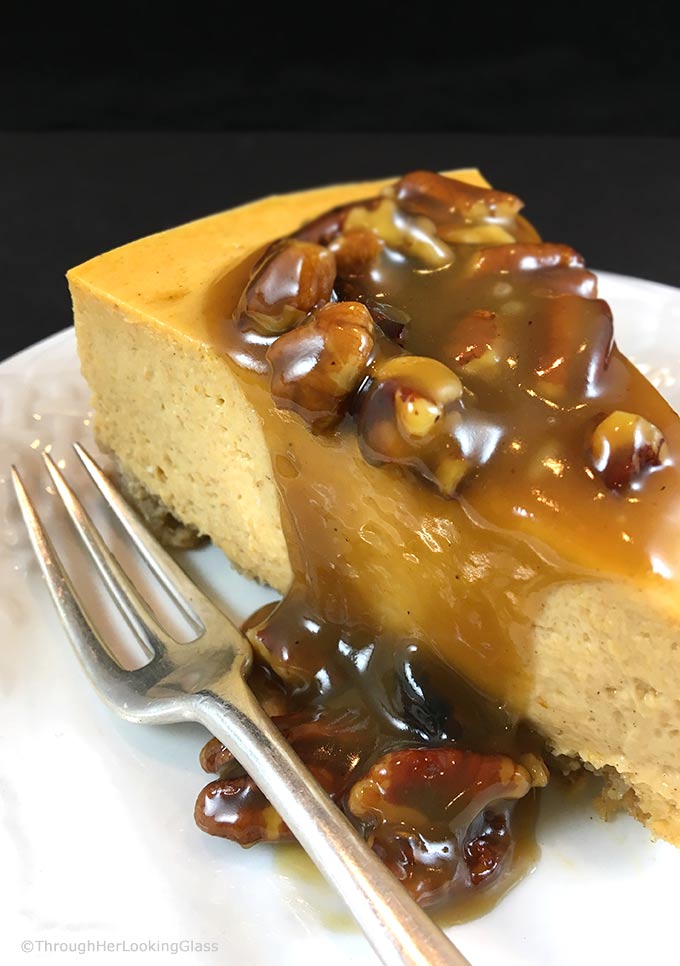 It's the perfect warm topping for ice cream, pound cake or brownies. How 'bout cheesecake? This Pecan Sauce would be excellent drizzled on creme brulee too. Or by the spoonful. (Not that I'd know.) I seriously hope you try this Pecan Sauce. Scout's honor, you won't be disappointed.
(The inspiration for this simple recipe comes from Maple Grove Farms in St. Johnsbury, Vermont.)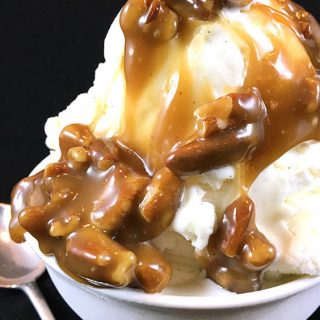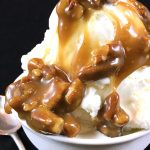 Print Recipe
Maple Praline Pecan Sauce Recipe
Ingredients
3/4

cup

pure maple syrup

1

cup

heavy whipping cream

1/2

cup

chopped pecans

Optional: 1 teaspoon vanilla bean paste
Instructions
Combine maple syrup and heavy whipping cream in a medium sized saucepan.

Bring to a boil over medium heat.

Boil rapidly for 15 minutes, stirring occasionally.

Cool slightly, then stir in chopped pecans and vanilla bean paste if desired.

Serve warm.

Refrigerate leftovers.

You may also like: Sugared Pecan Pumpkin Ice Cream