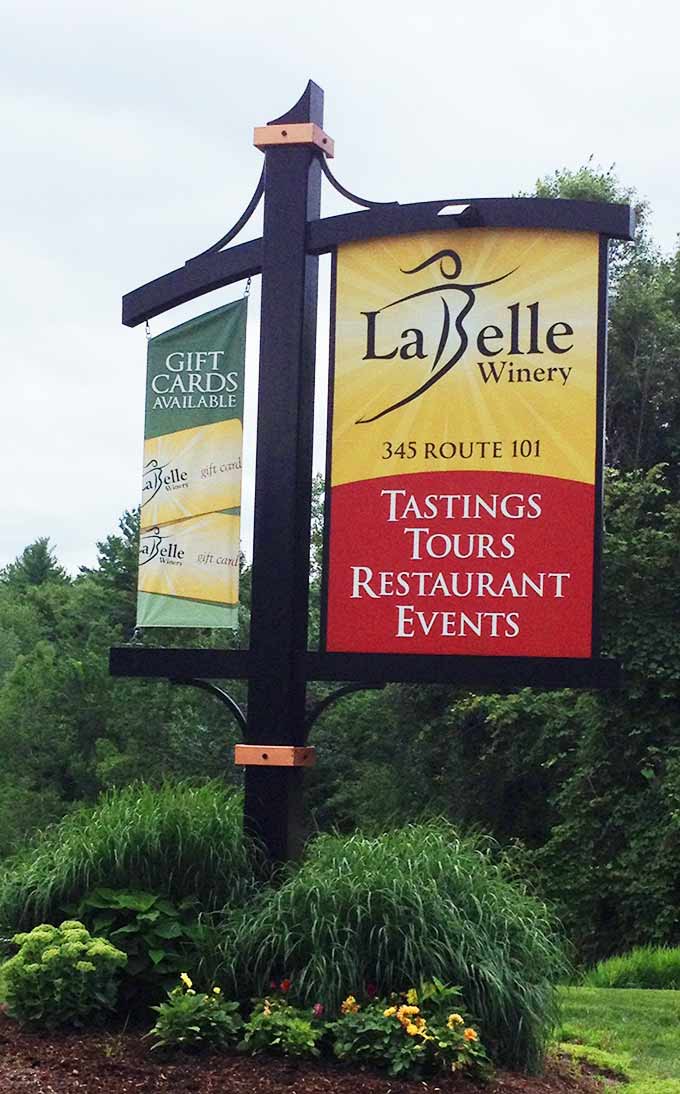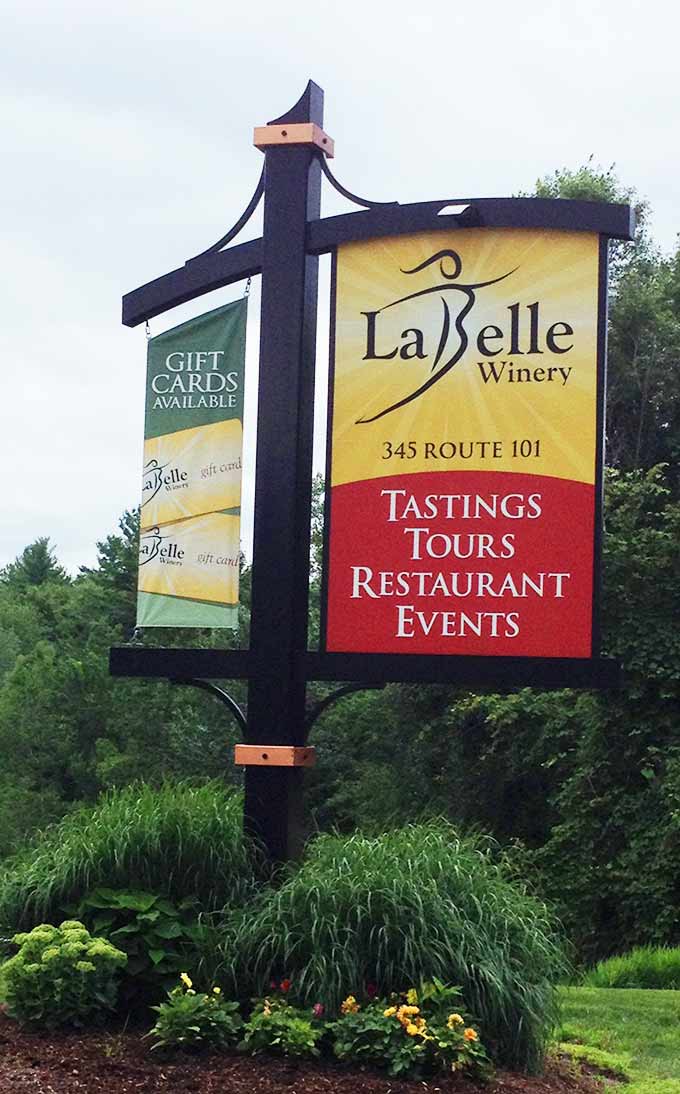 It's always fun to discover a gem practically in your own back yard. That's what happened to me recently when I stumbled on LaBelle Winery in Amherst, NH. Friends took me out for a fun birthday lunch a few weeks ago and I wasn't clued in where we were going. We followed 101 West through Bedford and came upon LaBelle Winery just as we crossed the line into Amherst. What a lovely winery, restaurant and grounds to "discover."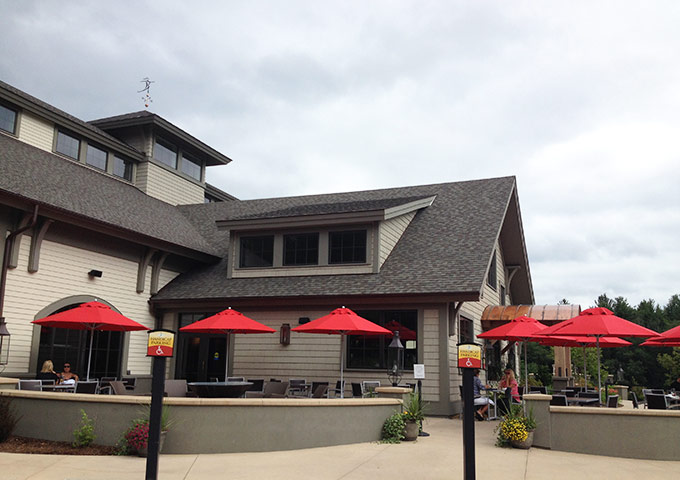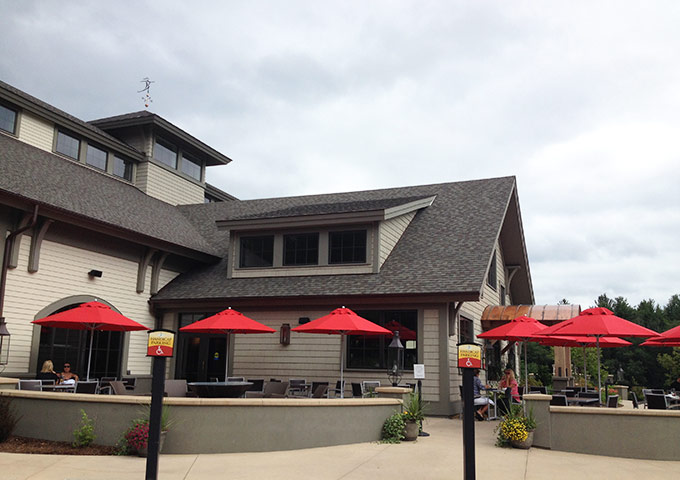 Lots of great outdoor patio seating…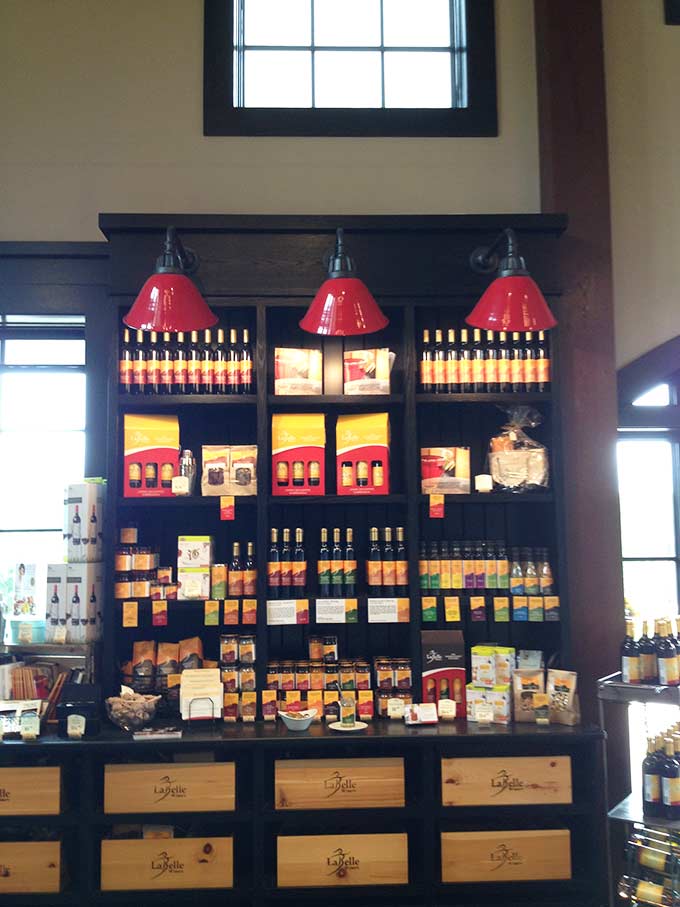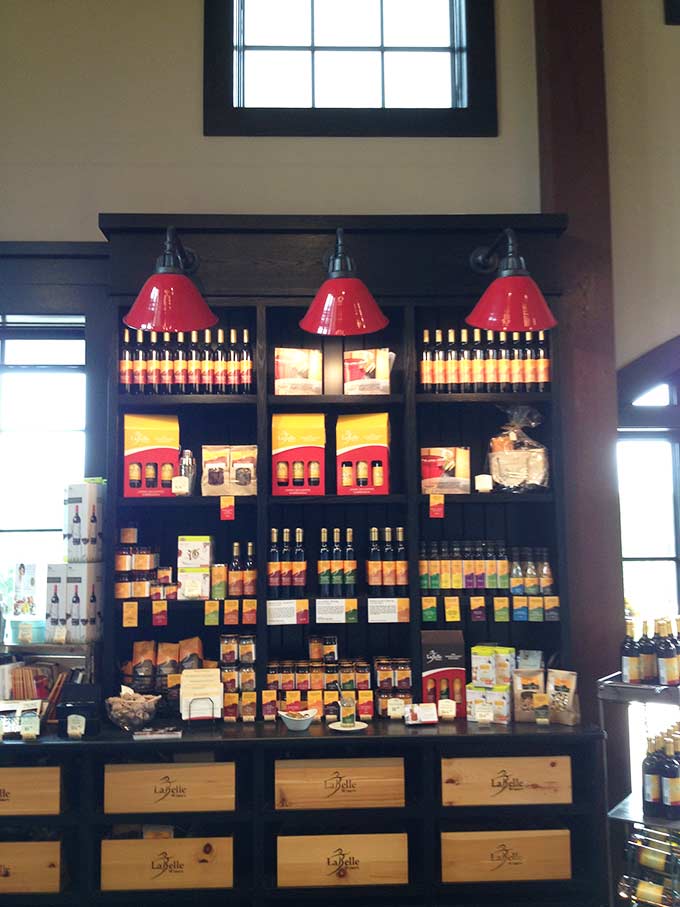 Many specialty wines, cheeses, crackers, jams and jellies available in the gift shop.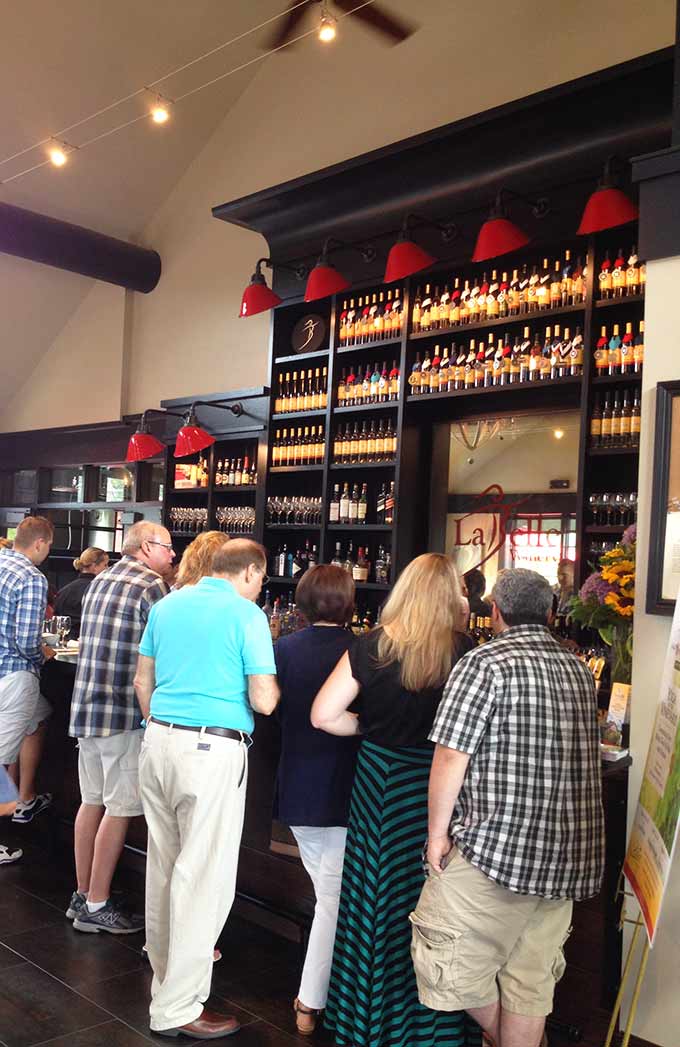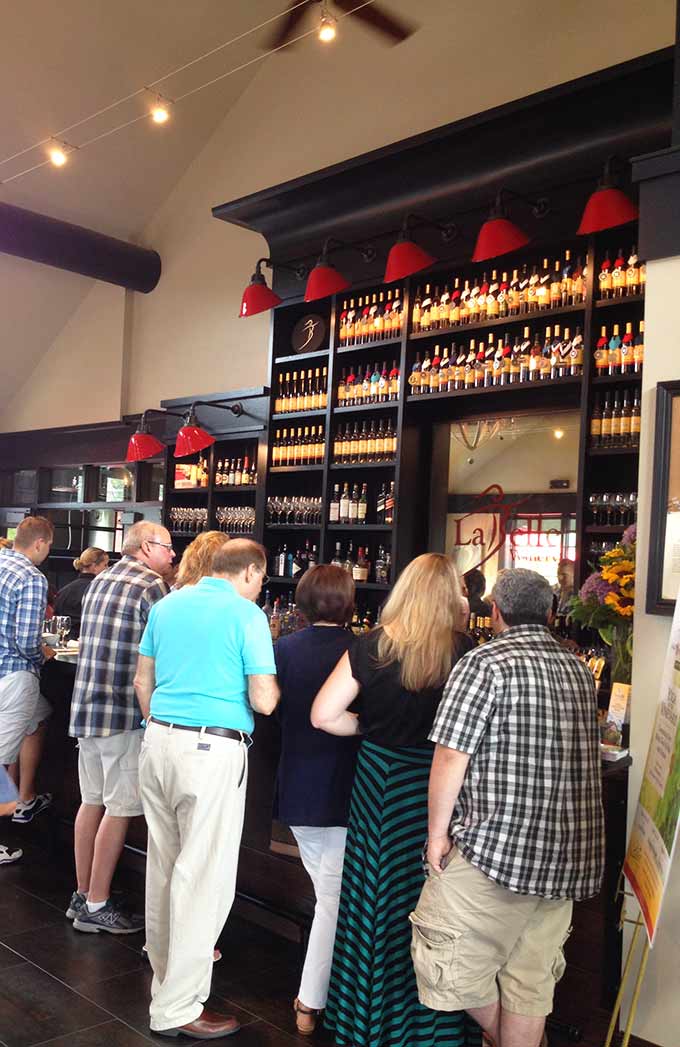 Wine tasting in progress…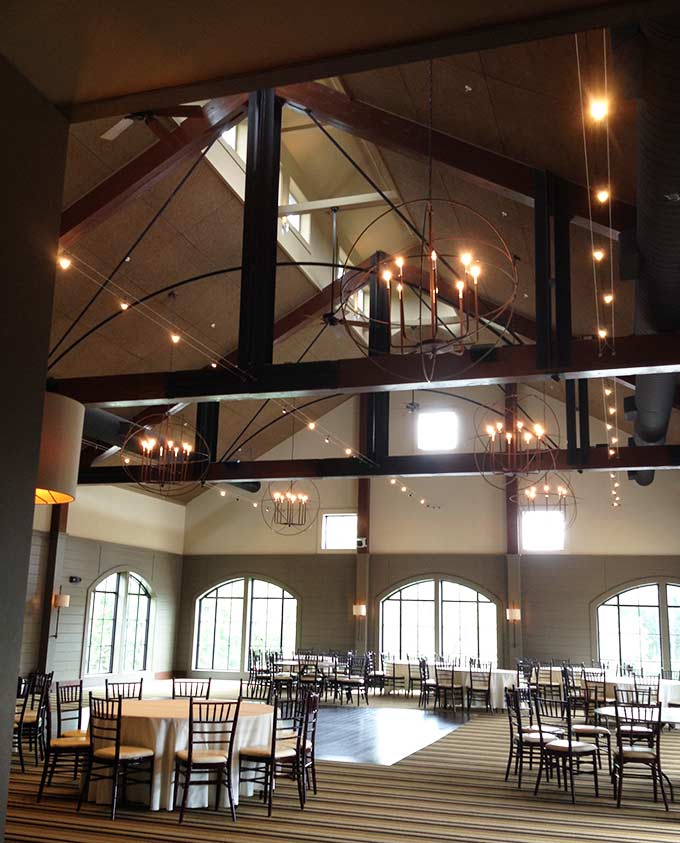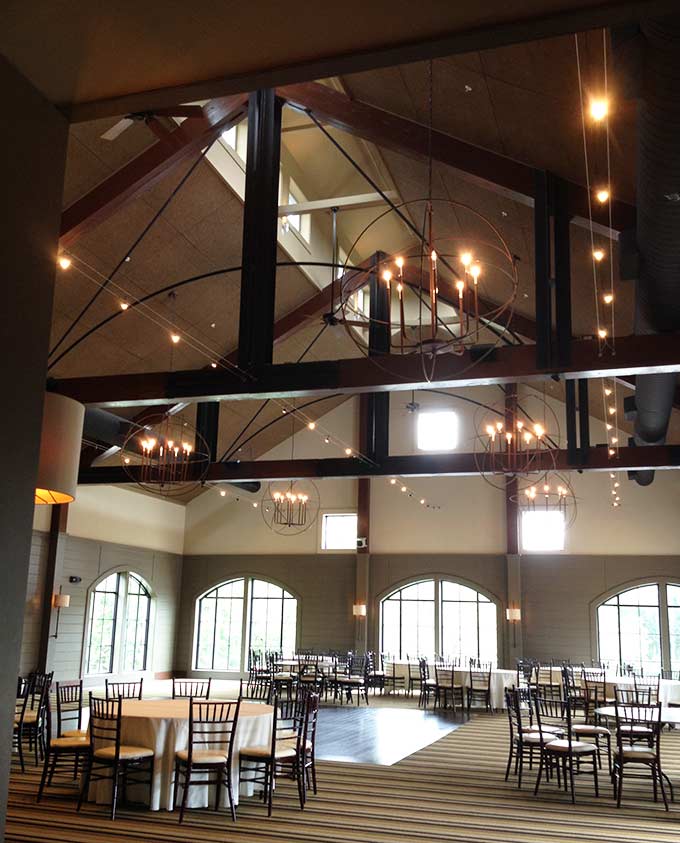 We checked out the gorgeous function room used for weddings and special events…
Says co-owner Amy of LaBelle Winery:
"This special place began as a dream of mine in 2001 – a dream that happened as I visited a small winery in Nova Scotia Canada. The moment I walked into that winery, I had a "lightning bolt" moment, and I knew that I was meant to make wine. So, I began learning the art of winemaking first at home in my small Boston apartment, and then at UC Davis, California in their distance learning program, and I was hooked. I continued to work on a business plan and building knowledge and practice of winemaking, all the while keeping my "day job" as an attorney at Fidelity Investments, as I saved my pennies and planned for the future LaBelle Winery.
In 2005, I launched a small commercial production at the gorgeous Alyson's Orchard in Walpole, NH where I fermented small batches of Apple Wines for two years. By then I had met and married my dear husband, Cesar Arboleda, and we moved the winery to a barn behind our residence in Amherst, NH where we grew production to 18,000 gallons. In 2010, with 200 wholesale accounts and no more room for expansion, we decided to take the big leap and embarked on our journey to build what is now our 20,000 square foot, state of the art, LaBelle Winery, Bistro Restaurant and Event Center.
With the dream of winemaking was also born the dream to build a place where community could gather and enjoy excellent food, wine, and cultural arts. At LaBelle Winery you can taste award-winning wine, learn on a winery and vineyard tour, dine in The Bistro at LaBelle Winery with fresh, organic product straight from The Farm at LaBelle Winery, listen to live music, take a class, stroll through our art gallery, enjoy the gorgeous architecture that evokes New England's past in a very modern, sleek way, celebrate a special moment, or simply put your feet up and relax with a glass of wine on our terrace while sitting by our fire-bowl. We are so proud to offer you not just a place to go, but an experience unlike any other."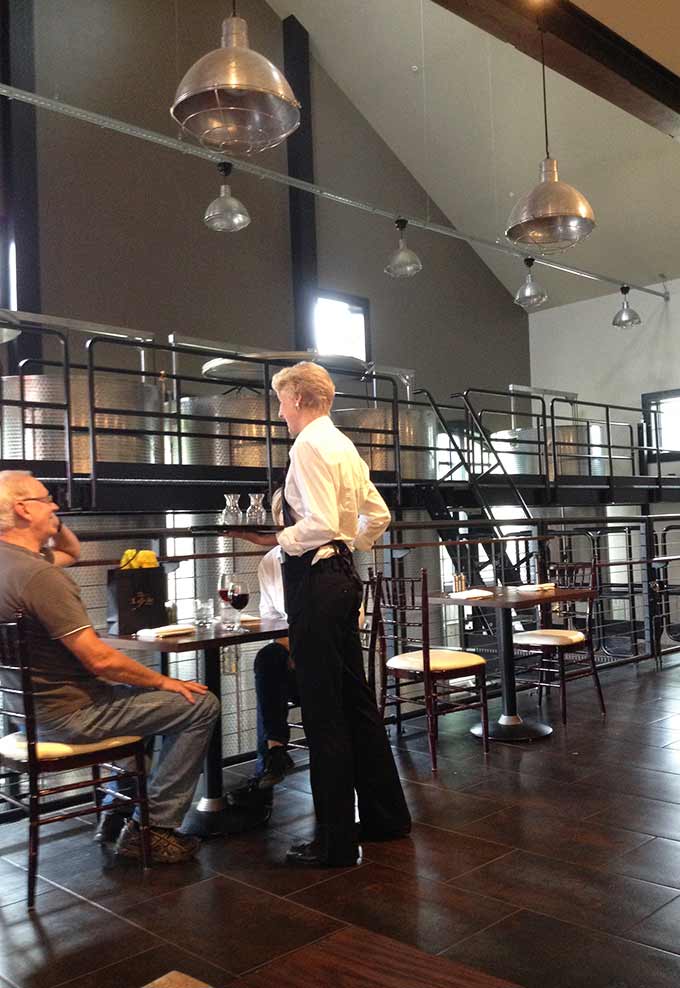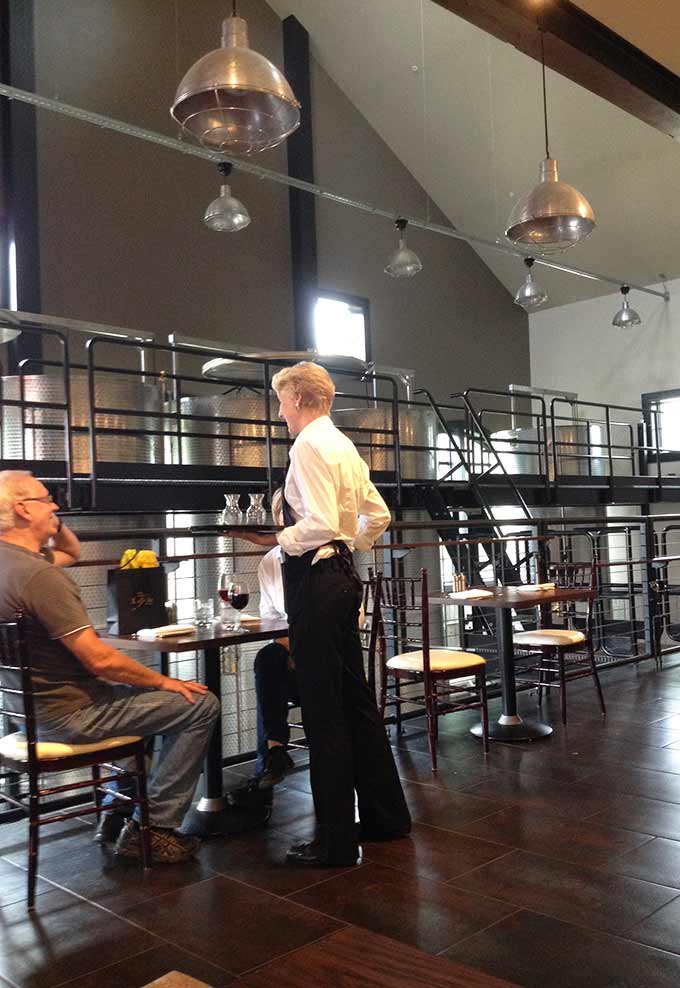 The Bistro Restaurant is airy and open, modern and rustic. Comfortable with clean, minimalist lines.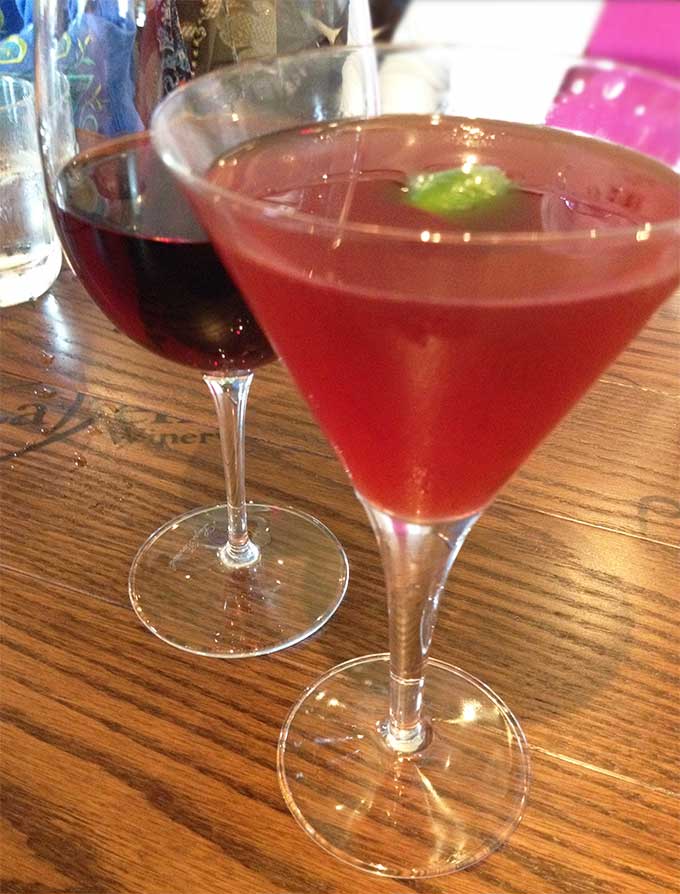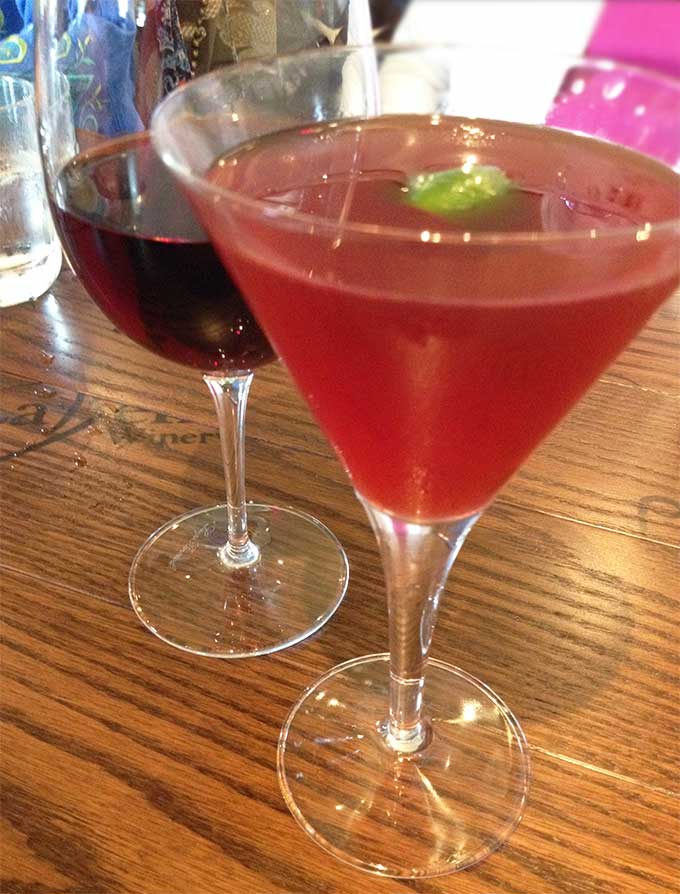 Lots of great choices on the drinks menu. You'd think I'd choose wine, but the birthday girl was tempted by a Raspberry Daiquiri instead. And our lunch was fantastic!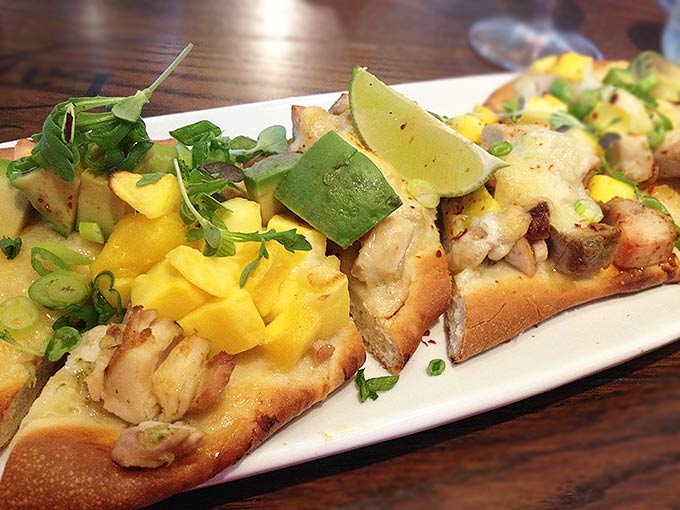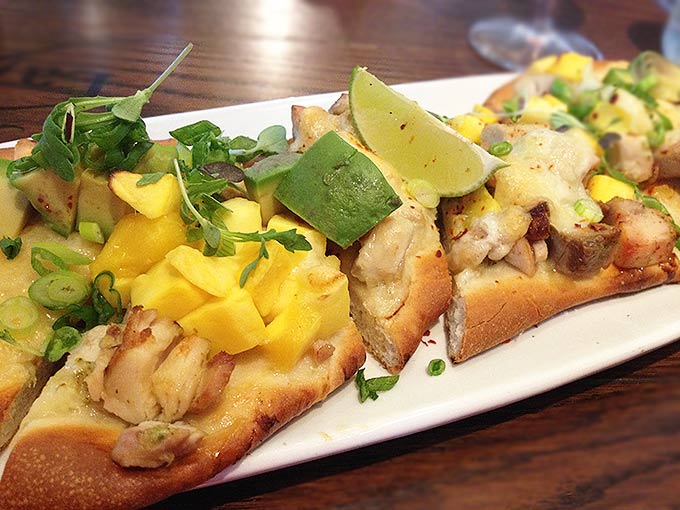 Caribbean Chicken Flatbread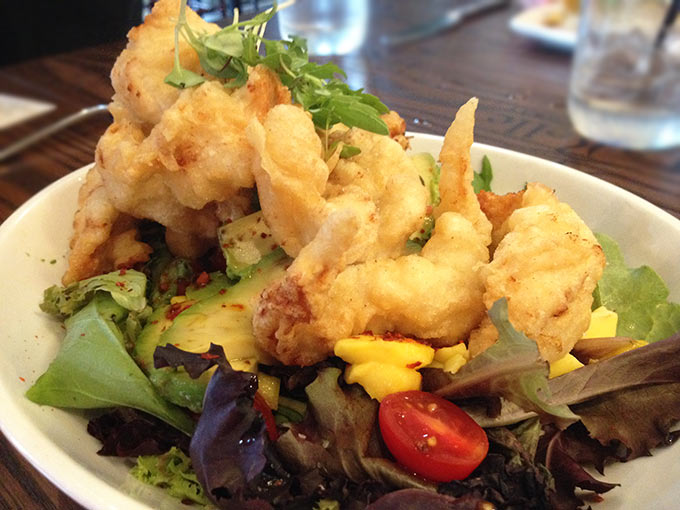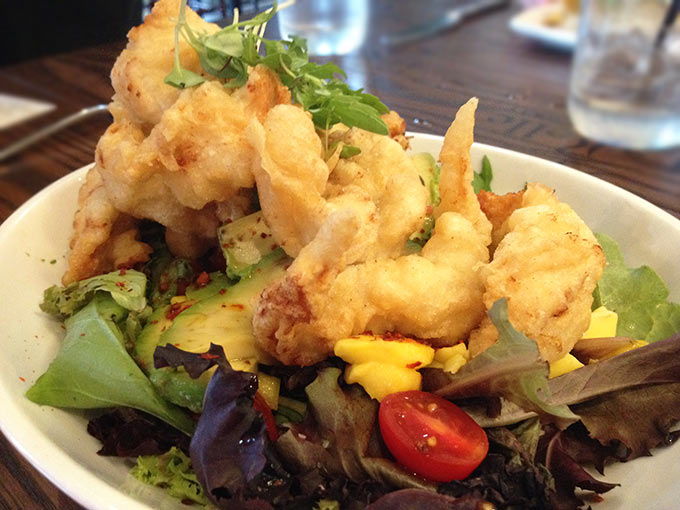 Tempura Chicken on a Mango Avocado Salad w/Lime Shimmer Vinaigrette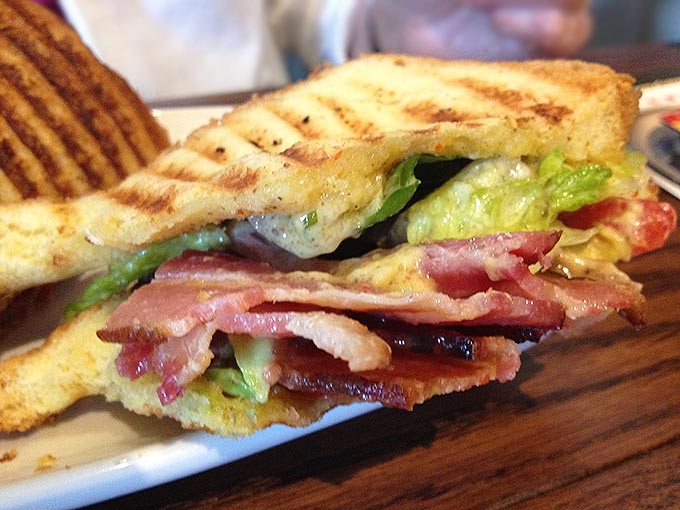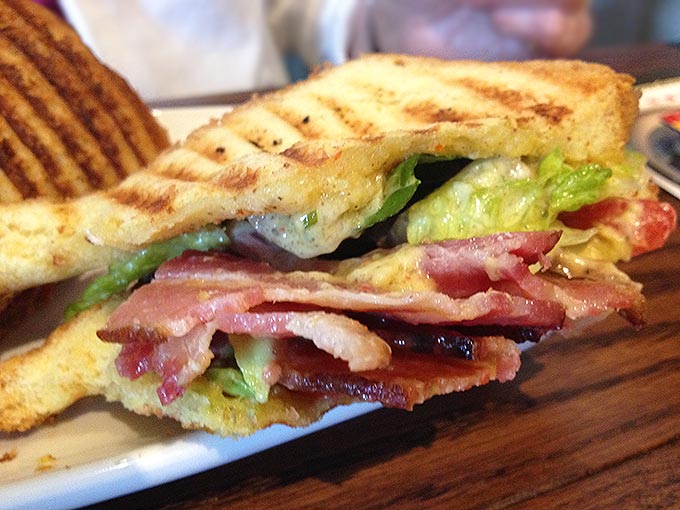 And a BLT Tartine. Never seen a BLT quite like this…heavy on the B!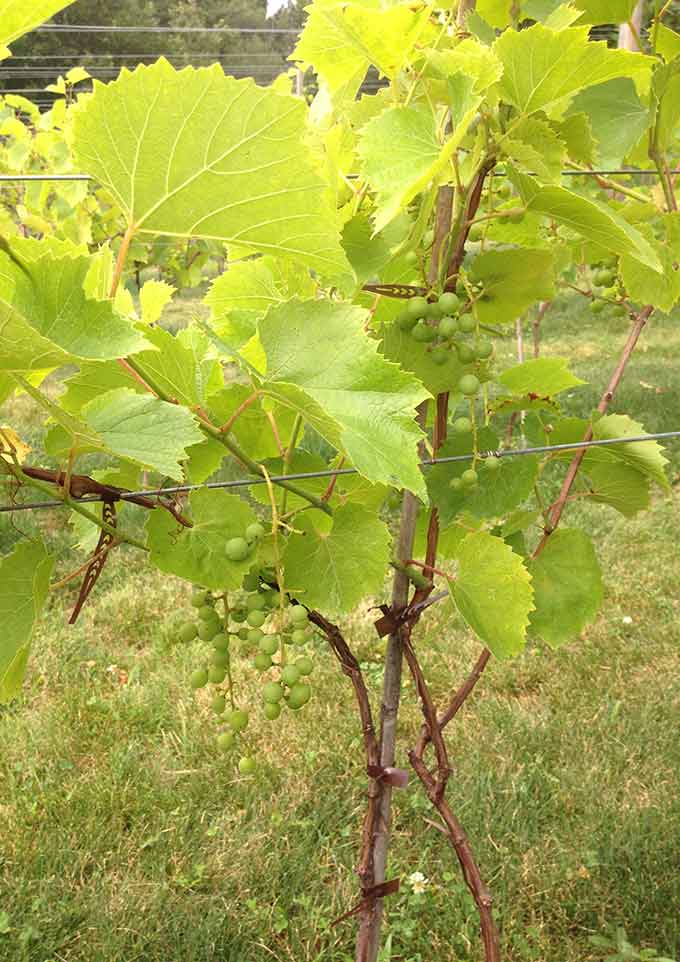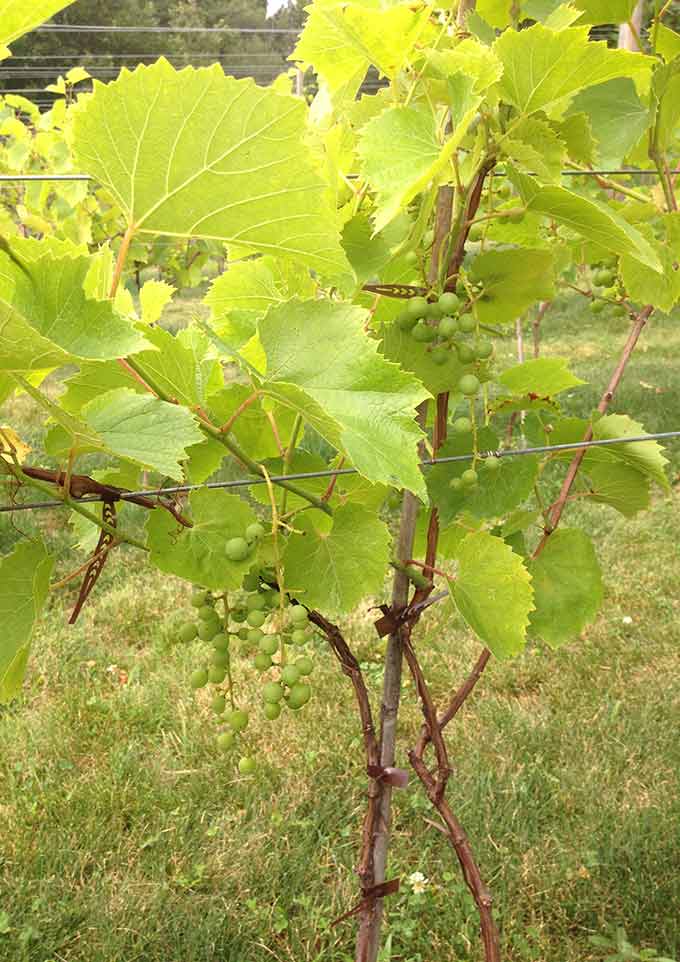 We walked the grounds afterwards, checked out the beautiful vineyard…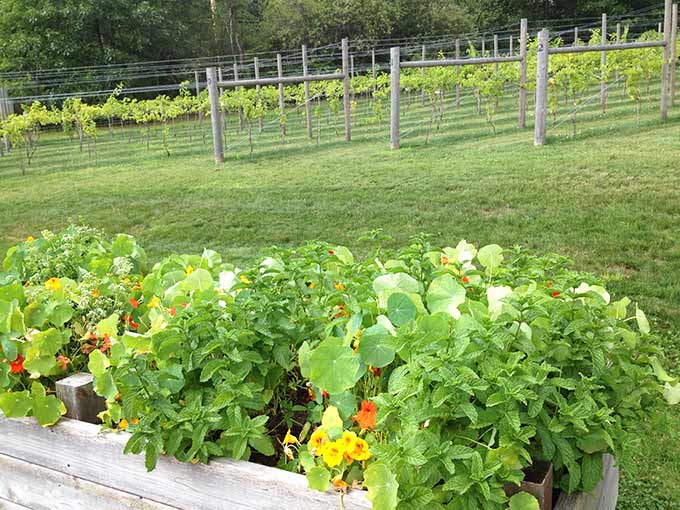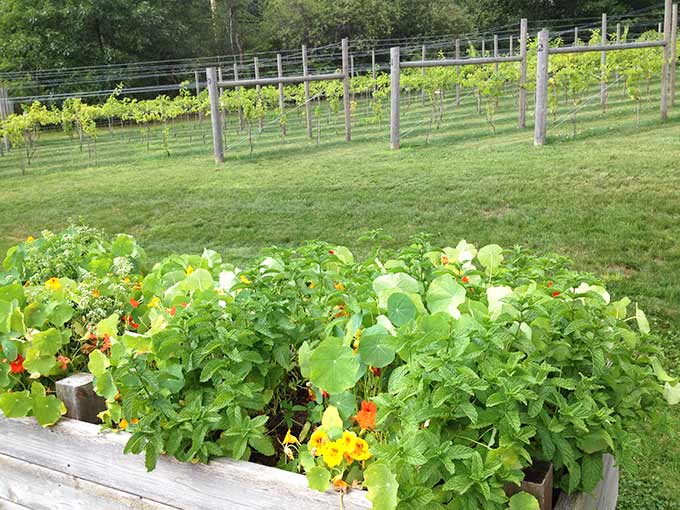 And the many herb and edible flower beds…
LaBelle Winery is an exceptional experience in every way. From the food, the wine, the grounds, the atmosphere and service, it was such a memorable time. I can't wait to go back again. Hope you get the chance to visit someday.
Is there a great winery near you we should visit? Would love to hear about it!
You may also enjoy this beautiful NH destination: Pickity Place