Honey Dill Roasted Carrots: Tender, oven roasted carrots with a drizzle of honey and olive oil, fresh chopped dill and sea salt. Easy, gourmet side everyone in the family will love. Nice with Easter dinner or any special meal.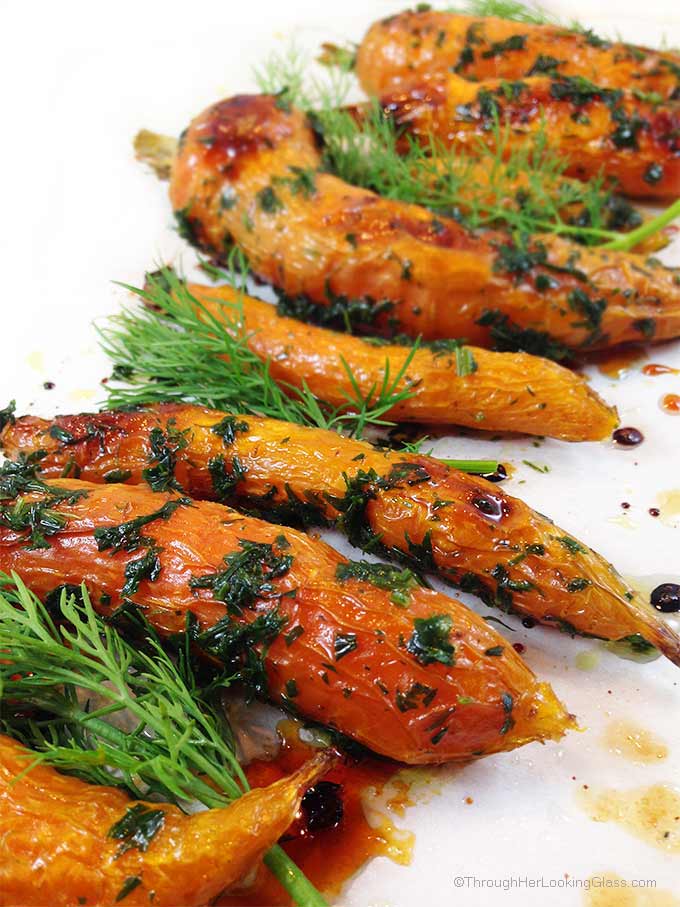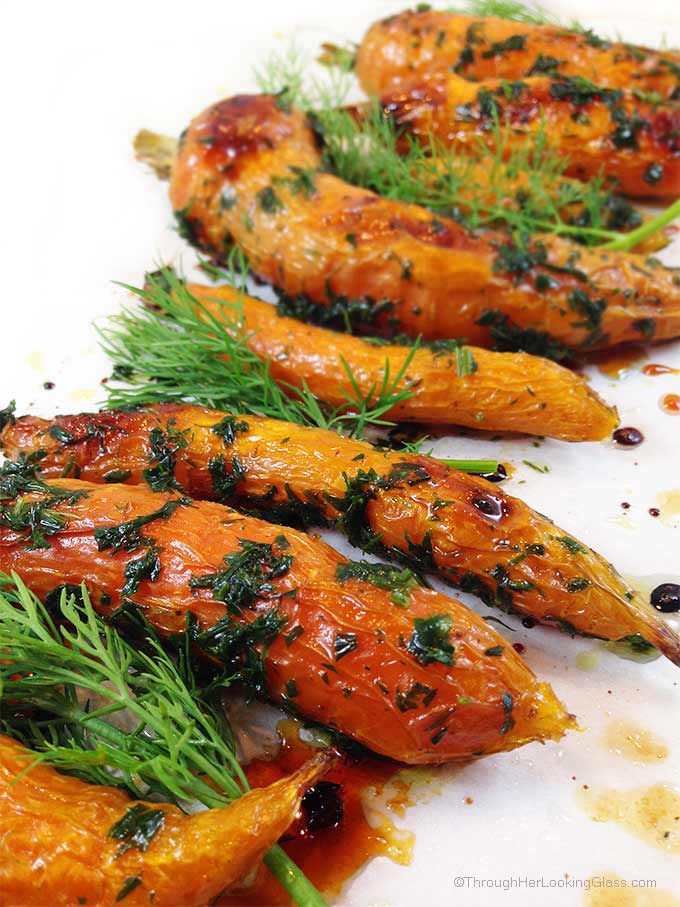 This Honey Roasted Dill Carrots post was a work in progress for several months. Seriously. And I got such a kick out of each step. My Charlie (9) actually grew the carrots for this recipe. That in itself was a funny story. He bided his time harvesting them because he kept checking and they were on the small side.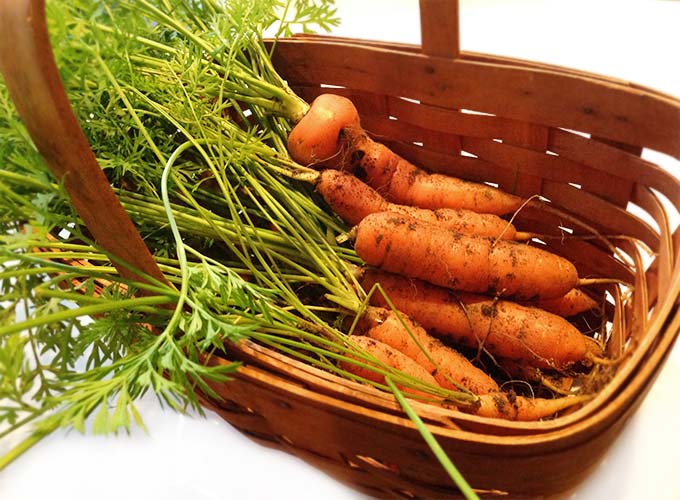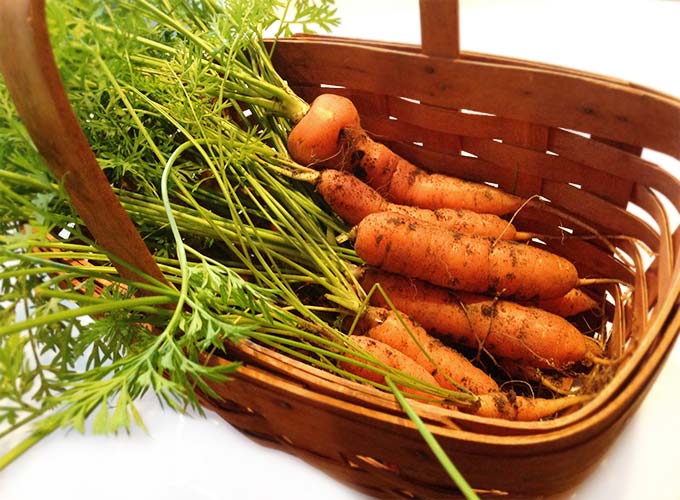 Then just before it frosted, he went out the door with a basket and came back in with these treasures. And he was adamant they should appear here on the blog. (!)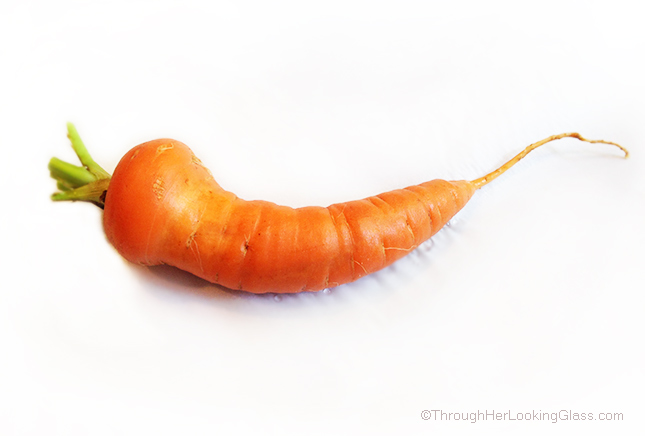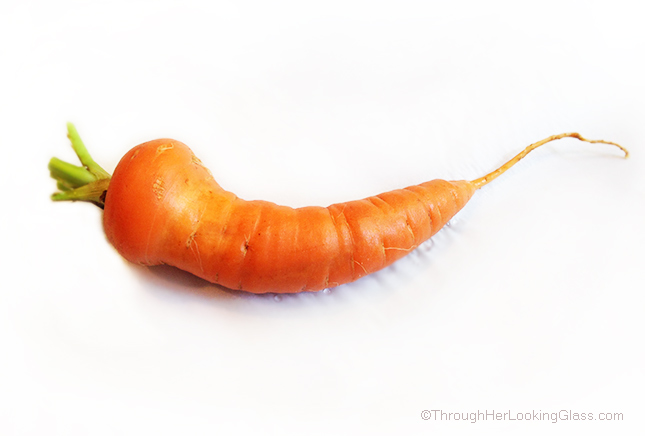 Question: do veggies have personalities? Because I could swear these carrots do. Especially this one. (Maybe Hudson and I watch too much Veggie Tales…)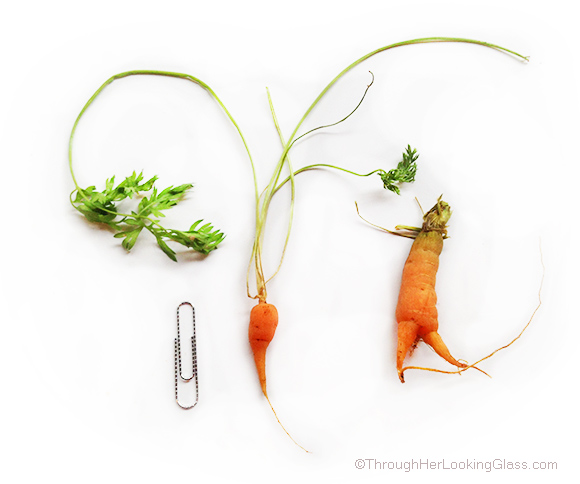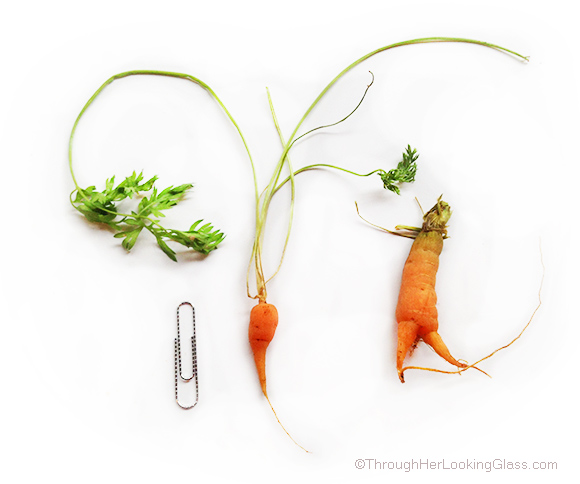 And these little Dr. Seussish guys… I call them Thing 1 and Thing 2.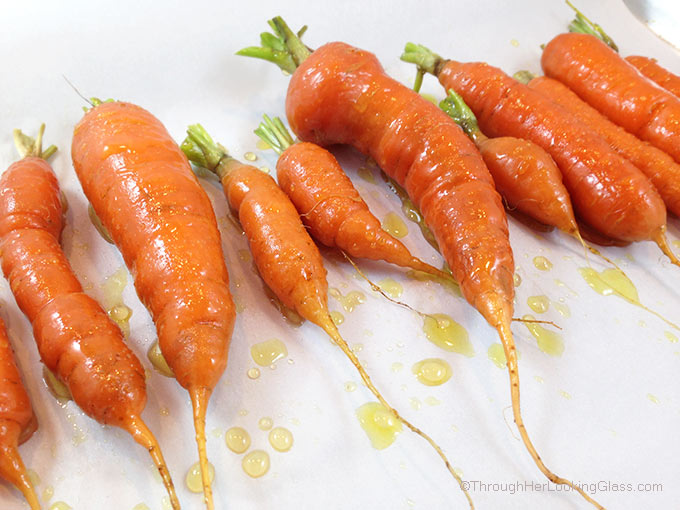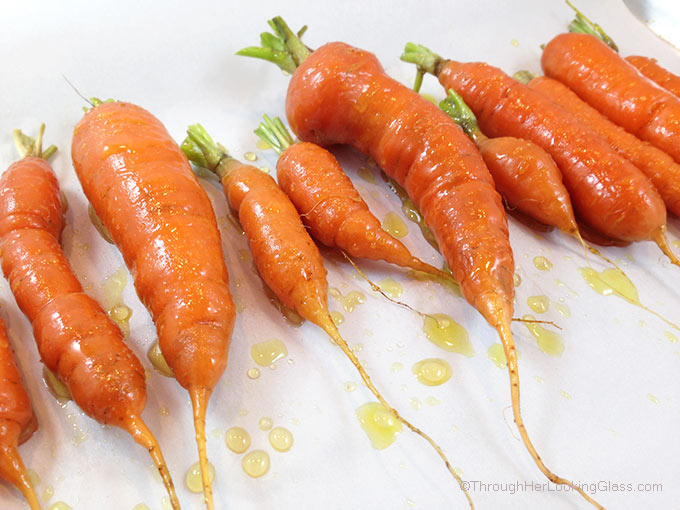 By the time I popped the lot of them in the oven drenched in olive oil and honey, I was almost remorseful. Like perhaps I was roasting dear little friends? (Ouch.)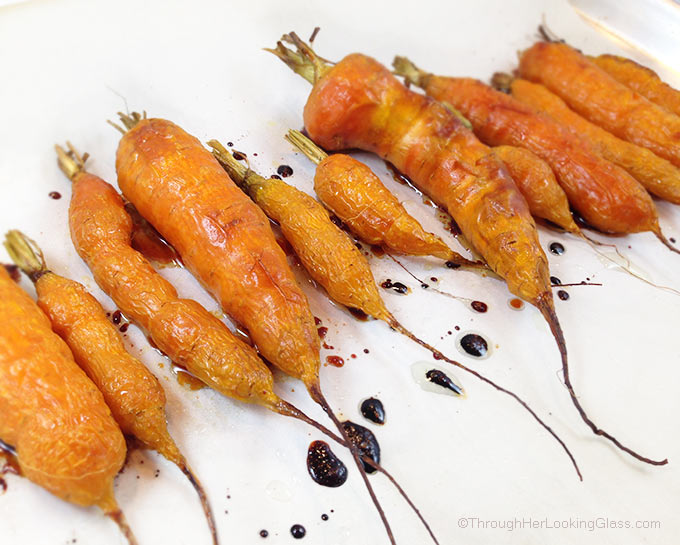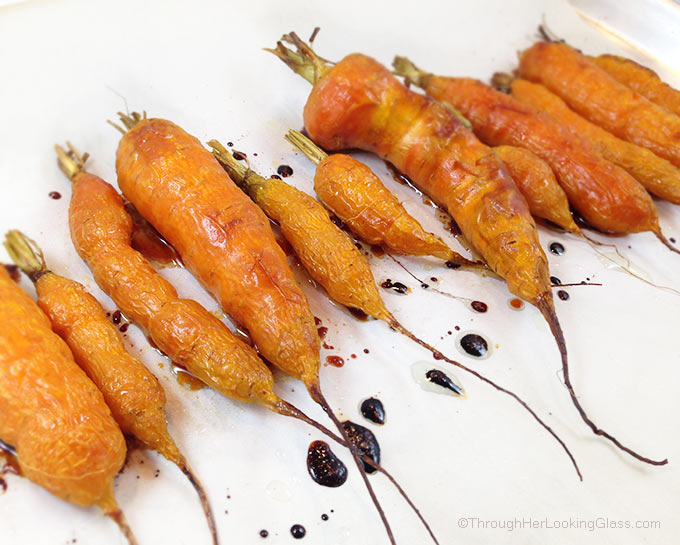 Those feelings all vanished into thin air as the sweet aroma filled the kitchen. I pulled them from the oven. And my oh my. What a treat these carrots are. The roasting brings out the sweetness, they taste almost candied, reminding me of a sweet potato.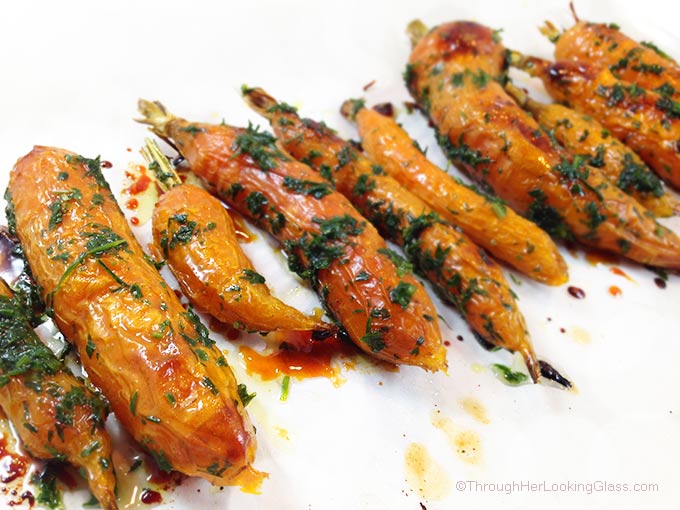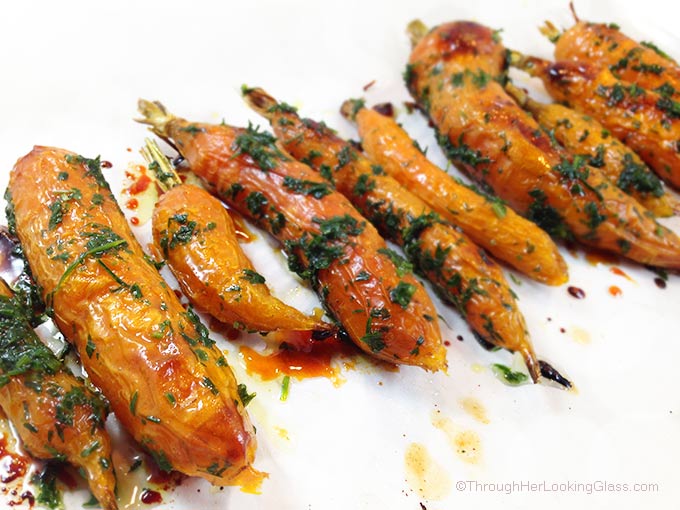 I'd never roasted carrots before and these Honey Roasted Dill Carrots were such a hit. I know we'll be roasting more soon! Oven roasting is definitely our new favorite way to enjoy carrots and root veggies.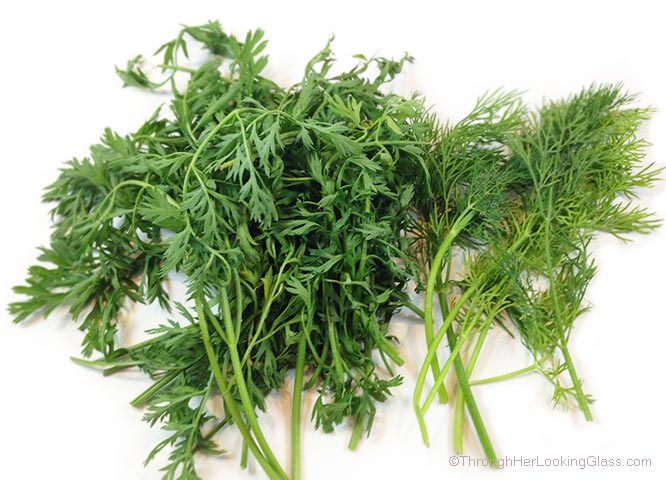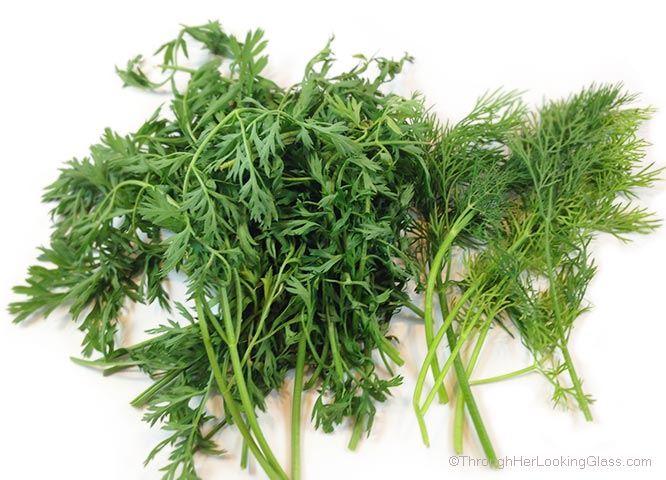 If you have the carrot greens, snip them along with some fresh dill. Or just use the dill. Toss with the carrots once they're finished roasting. Carrot tops or not, these Honey Roasted Dill Carrots are delicious and gourmand! (I did take French. Once upon a time.)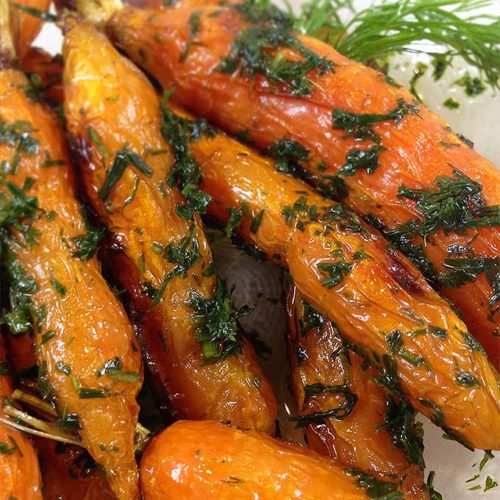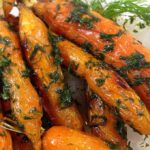 Print Recipe
Honey Roasted Dill Carrots Recipe
Easy side. Roasting brings out the amazing sweet flavor of carrots!
Ingredients
Fresh carrots

greens attached if possible, washed

Fresh dill

chopped

Olive oil

Sea salt

Honey
Instructions
Snip off carrot greens and reserve.

Wash and dry carrots. (Don't peel.)

Lay on a baking sheet lined with parchment paper.

Brush with olive oil on all sides.

Sprinkle liberally with sea salt.

Drizzle with honey.

Roast in the oven for 35-40 minutes at 375 degrees until golden.

Drizzle with olive oil.

Snip fresh dill and carrot greens and gently toss together with roasted carrots.

Serve immediately.


You may also like: Lemony Garlic Roasted Asparagus