Grand Marnier Berry Salad: raspberries, blackberries, blueberries and sliced strawberries come together beautifully with fresh mint and a light, tangy and sweet lime Grand Marnier dressing.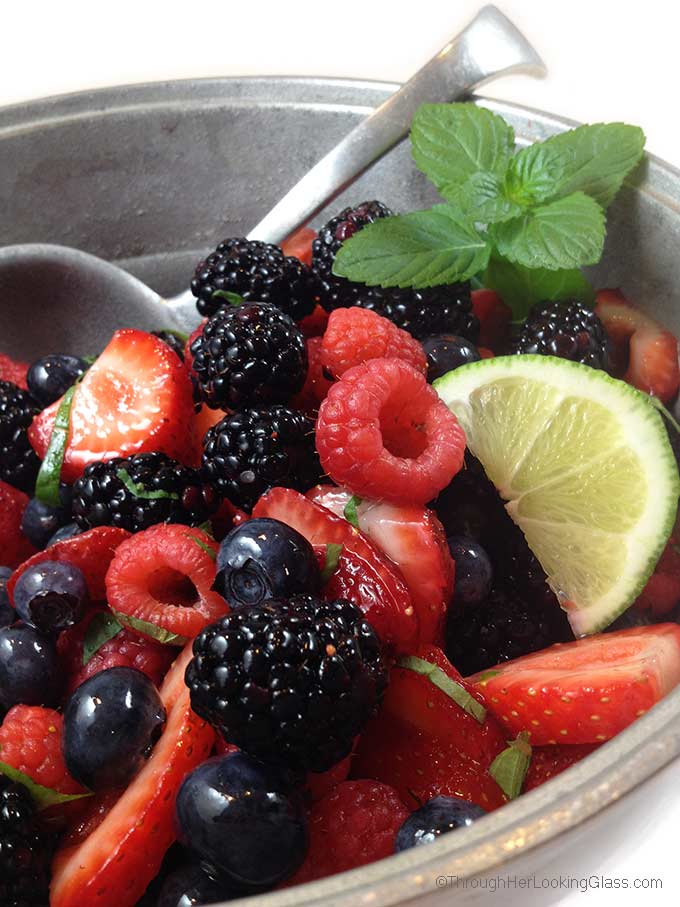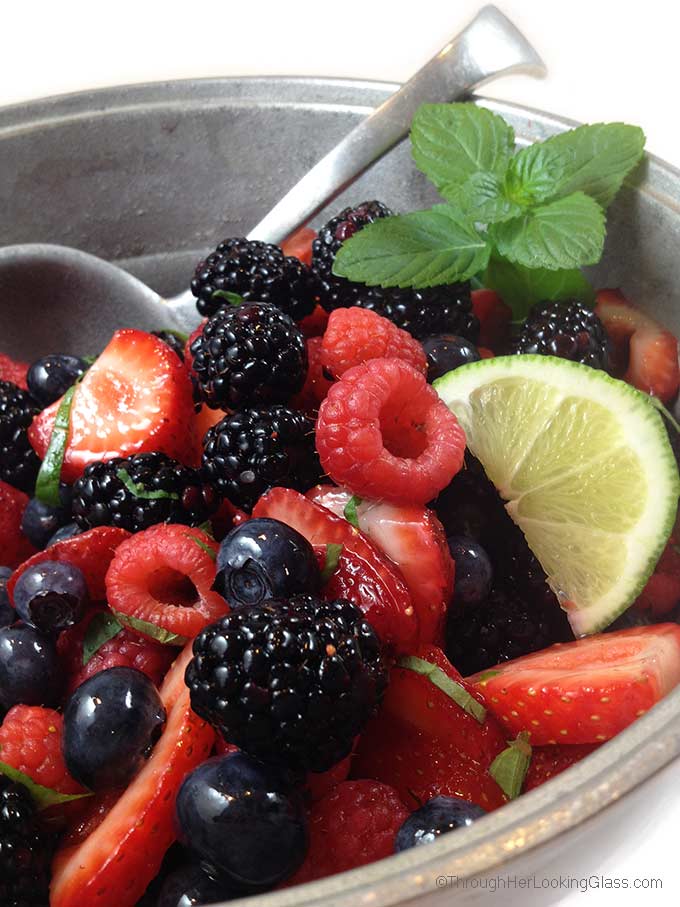 Spring is the perfect time for trying new recipes and keeping the menu pretty and light. It's springtime here, though it hasn't felt like it weather-wise. But today the sky is azure blue and the sun is warmly shining. I'll take it. Because in just a few days it'll be April 1st, otherwise known as April Fool's Day. And there is 5-10″ of snow forecasted. Ouch. I thought it was April showers that bring May flowers. Not April blizzards.
For now, I'm going to forget all the weather predictions. Because, hey, forecasters have been wrong before. So let's talk fruit salad.
This Grand Marnier Berry Salad is so refreshing, perfect for upcoming picnics and barbecues. Have you  noticed we gravitate toward bright colors? Especially after a long, cold winter. Humming birds do too.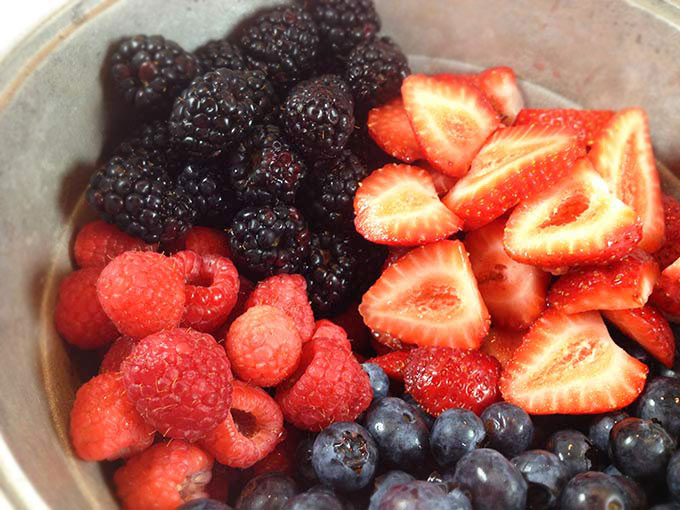 Love the bright colors and fresh flavor of the berries in this salad, especially the blackberries and raspberries. I got these ones at my grocery store, and hopefully you can find some good ones too the store or farmer's market even now. Fresh squeezed lime juice gives this salad a little tang, and the aromatic fresh chopped mint complements the berries beautifully.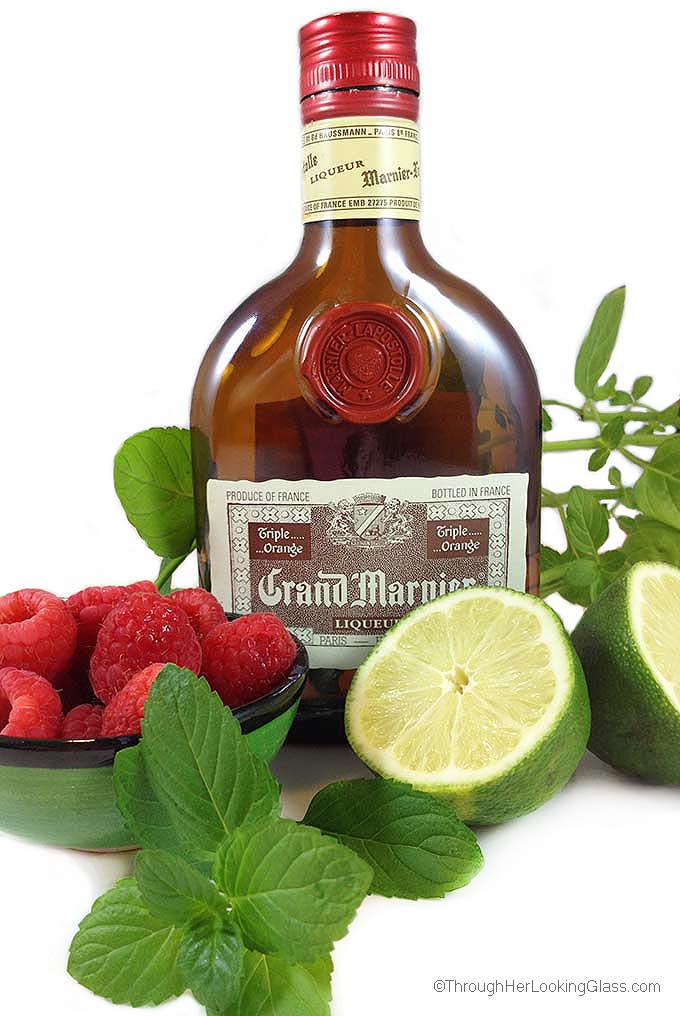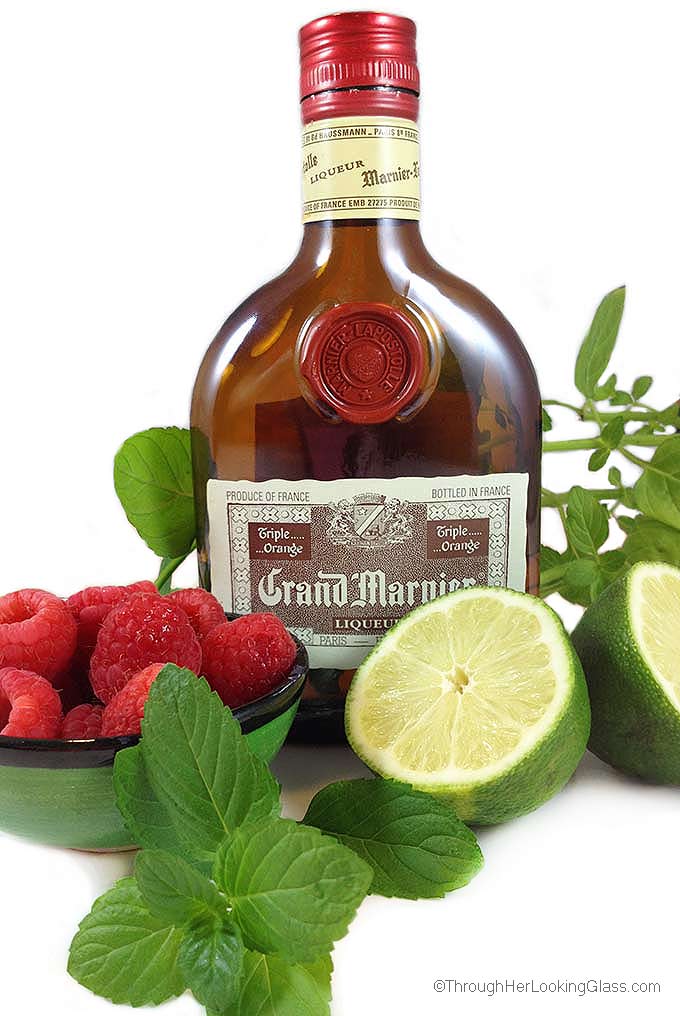 Fresh squeezed lime juice, honey and a splash of Grand Marnier coats the berries with tangy and sweet. Fresh chopped mint is so aromatic, it really gives this gorgeous berry salad zing.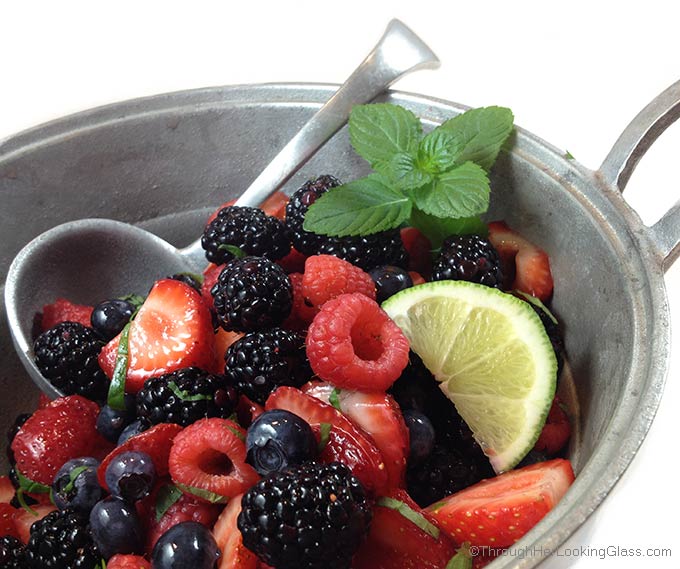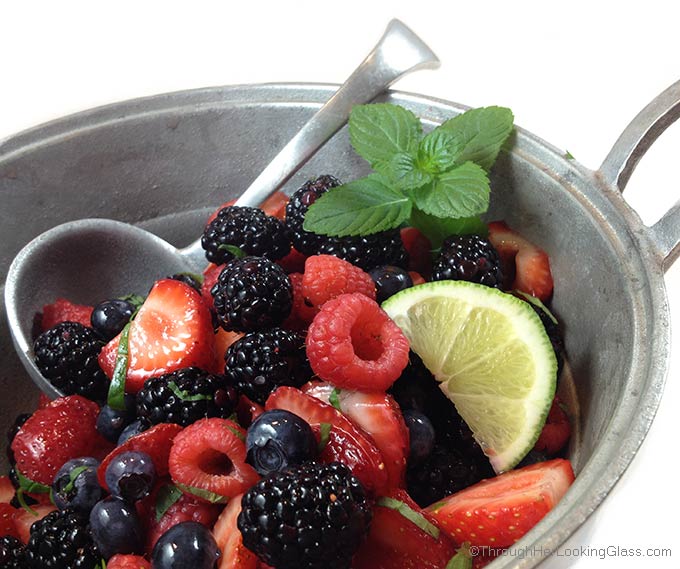 Another thing I like about this salad is that it's so quick to make, but it always go really fast. Just rinse the berries well in a colander, then slice the strawberries and chop the mint. Whisk the light dressing ingredients together and pour over the fruit.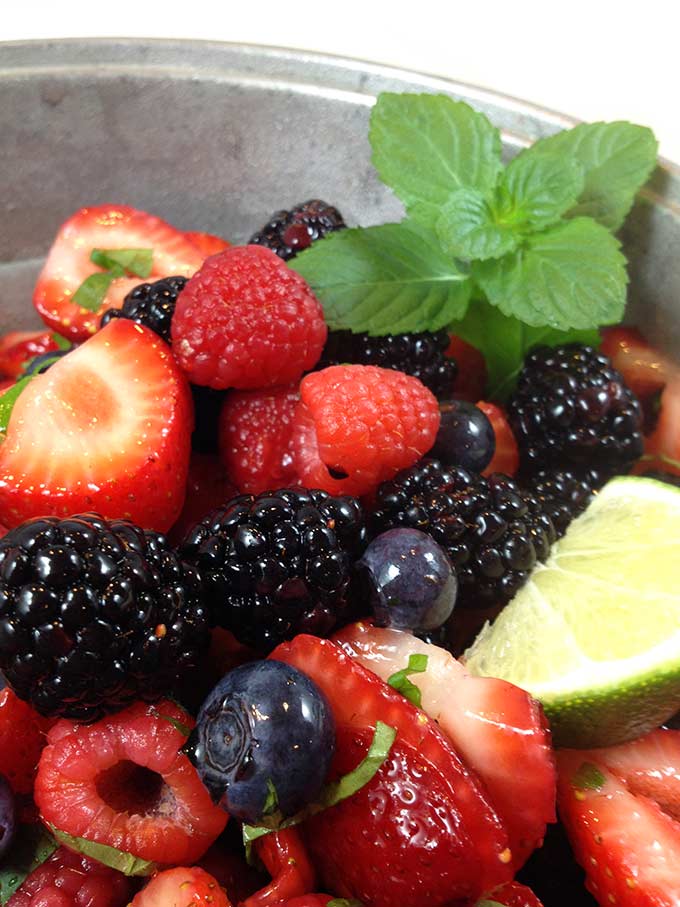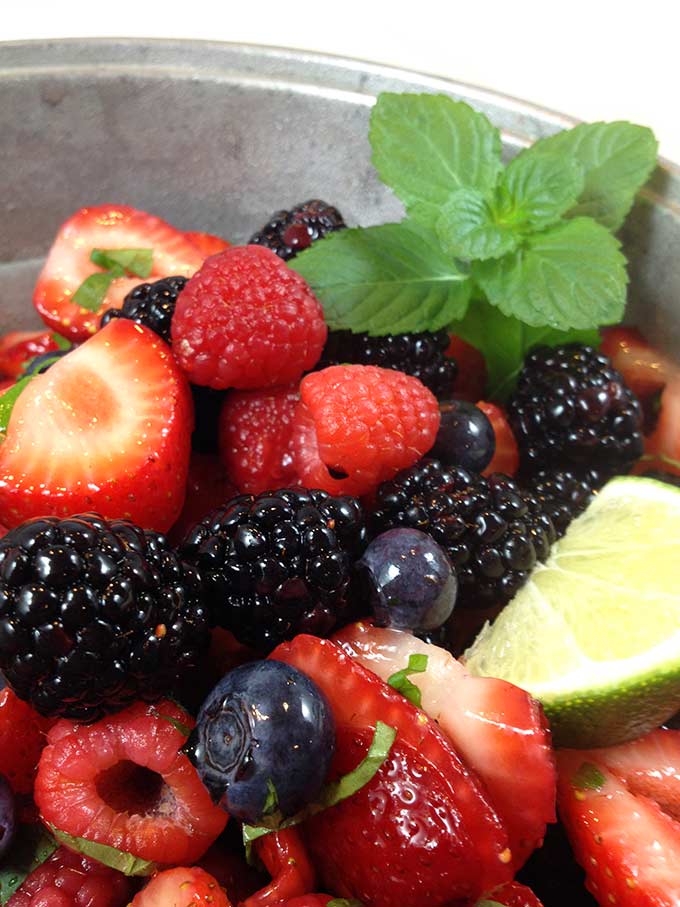 Garnish with fresh mint springs! This berry salad is so pretty, it's the perfect addition to the menu for your next spring shower or brunch.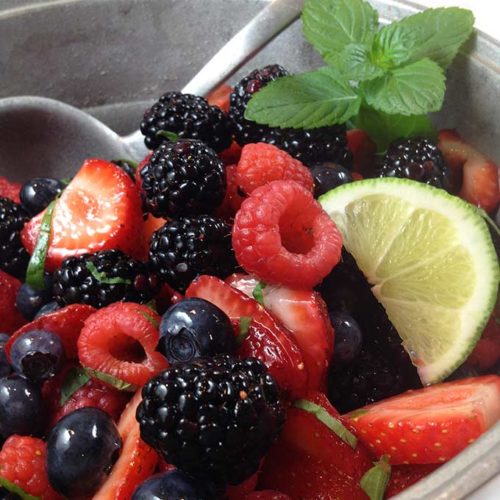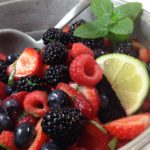 Print Recipe
Grand Marnier Berry Salad
A sweet and sophisticated berry salad with fresh mint
Ingredients
6

ounces

blackberries

rinsed and drained

6

ounces

raspberries

rinsed and drained

1

pint

blueberries

rinsed and drained

1

quart

strawberries

rinsed, drained and sliced

2

tablespoons

fresh chopped mint

or more

1

tablespoon

fresh lime juice

1

tablespoon

honey

1

splash Grand Marnier liqueur

about 1 1/2 teaspoons

Optional: mint sprig and lime wedge for garnish
Instructions
Place all rinsed and drained berries and chopped mint in a serving bowl.

Separately, whisk together fresh lime juice, honey and Grand Marnier liqueur.

Pour evenly over fruit and stir gently to coat.

Garnish with mint sprig and lime wedge if desired.

Serve immediately or cover and refrigerate.
You may also like: Raspberry Peach Almond Shortbread