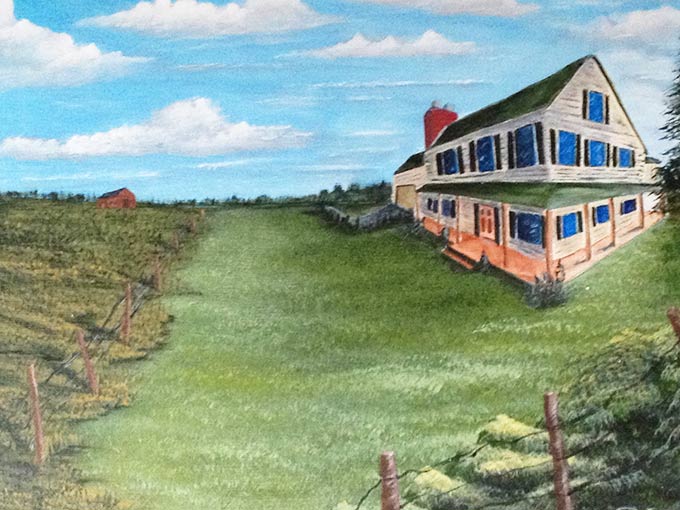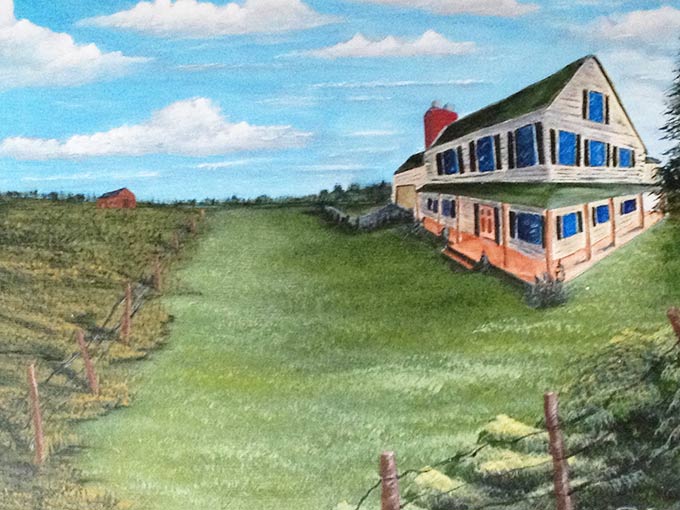 It's always fun to discover raw talent, especially when it's practically in your own back yard. Today I'm excited to introduce you to the work of artist Rob Brown of Happy Dogs Studio in the Lakes Region of New Hampshire. Originally from Kentucky, Rob works full-time as a respiratory therapist. In his spare moments, he creates beautiful art.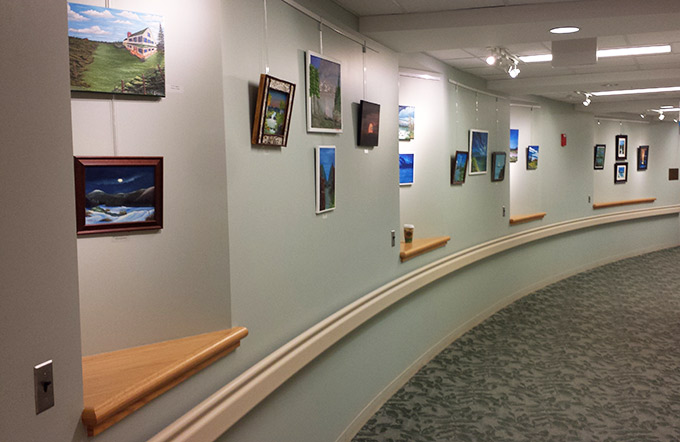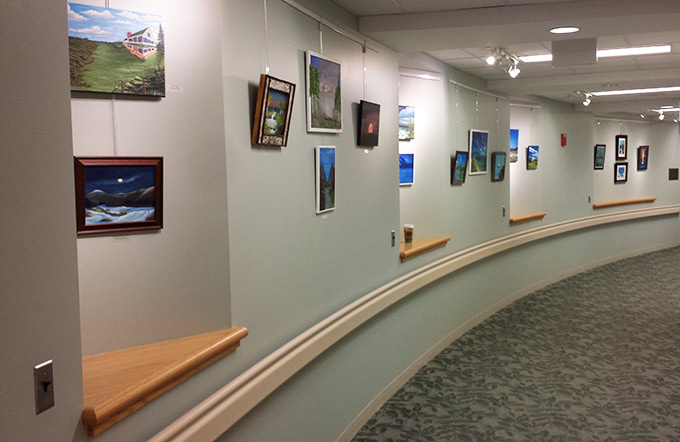 His nature-inspired artwork was recently featured in a showing at Northeastern Vermont Regional Hospital. Let's learn a little more about Rob.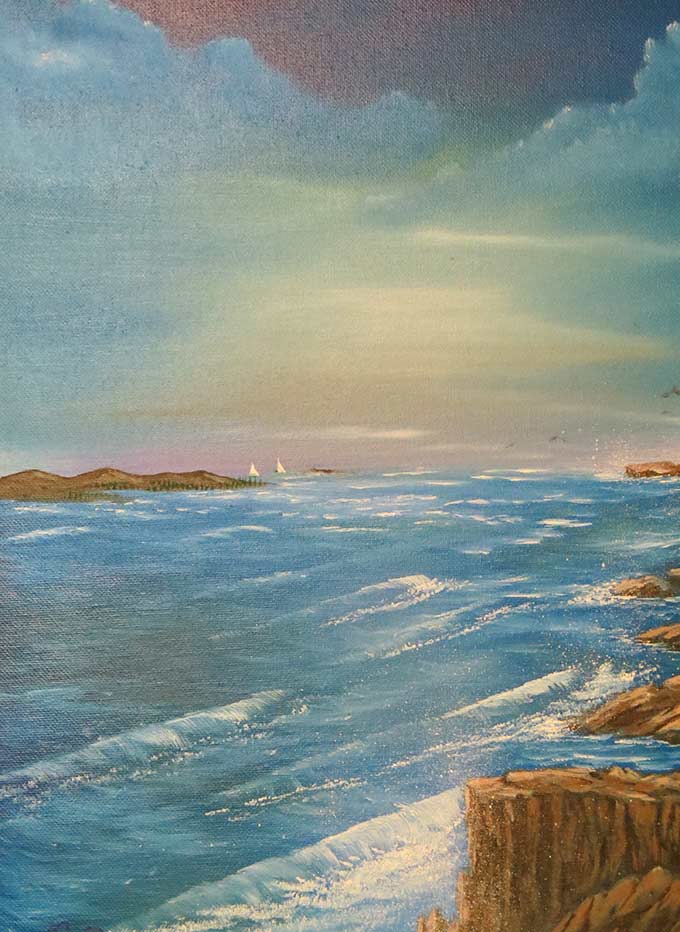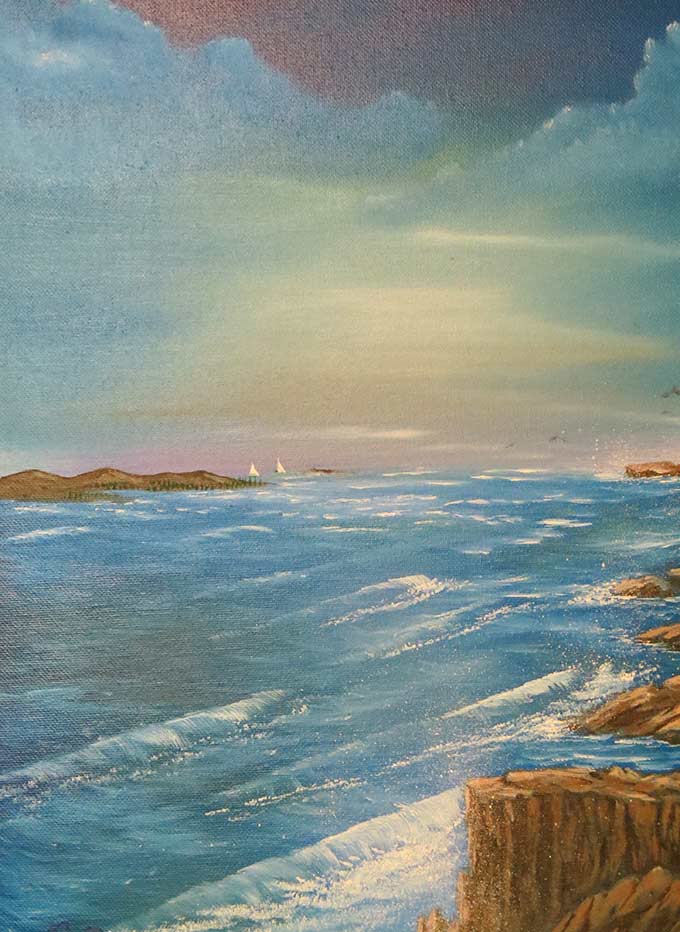 THLG: Thanks so much for sharing your artwork with us today, Rob. When did you start painting?
Rob: During the 90's. It was a great way to relax, helped me deal with PTSD.
THLG: I know you work at the hospital full-time, so painting's a hobby for you?
Rob: Well it started out as a hobby, but now I've started selling my artwork too.
THLG: Was there someone in your life who encouraged you to paint?
Rob: Definitely my mom and dad.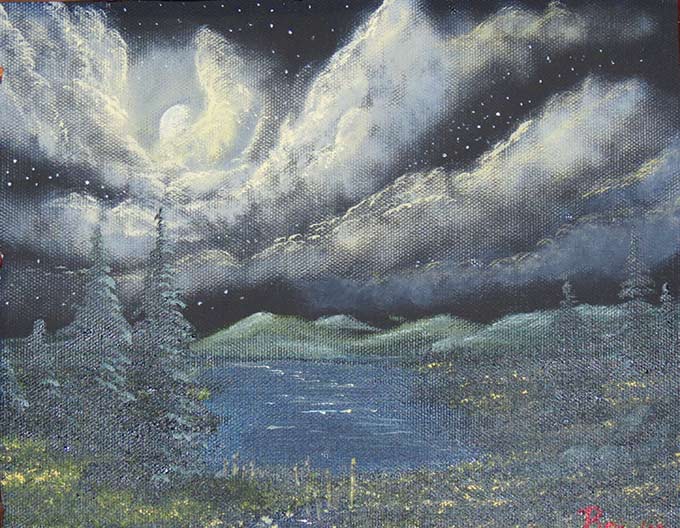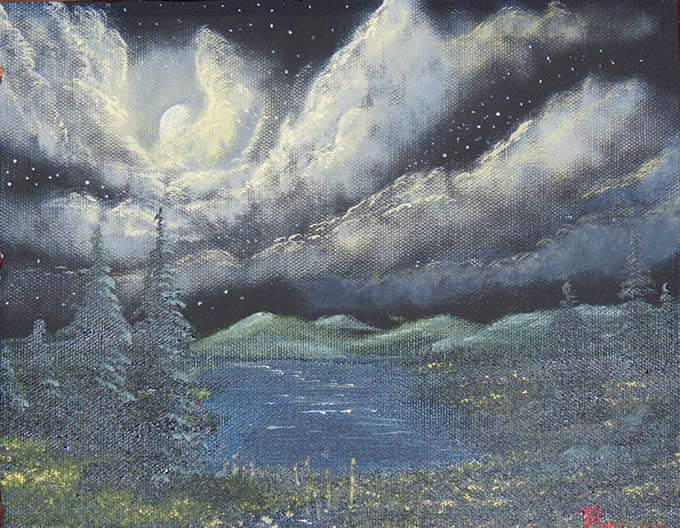 THLG: So what inspires your paintings most?
Rob: Mostly nature. I believe we too often overlook the beautiful that is right in front of us. I often see something hiking or driving that I want to save, so I paint it.
THLG: Love that. And sounds so simple. (Just paint it. HA!) So do you paint from photos?
Rob: Nope, just from my head.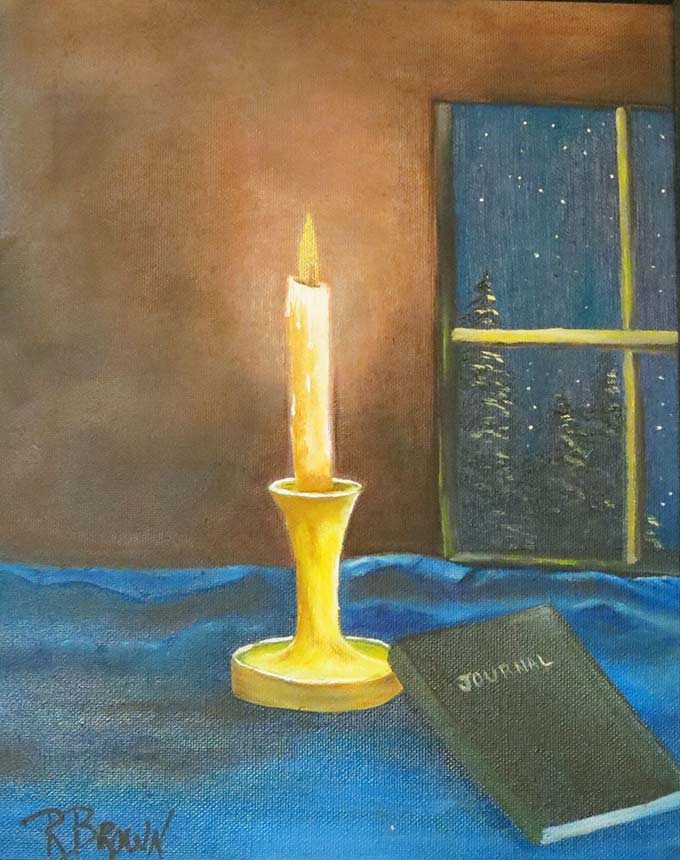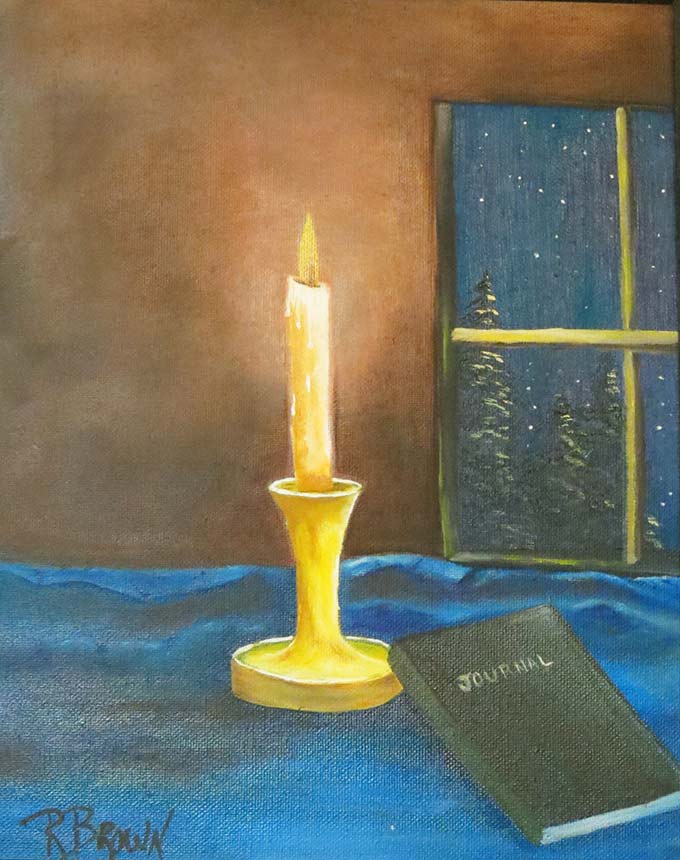 THLG: Have you taken art classes, and what's your favorite medium to work with?
Rob: I'm self taught and like working in oils best because they're malleable and easiest to work with to achieve the effects I want.
THLG: How long does it take to complete a painting?
Rob: It's always different. Some paintings I finish in a day, others take weeks.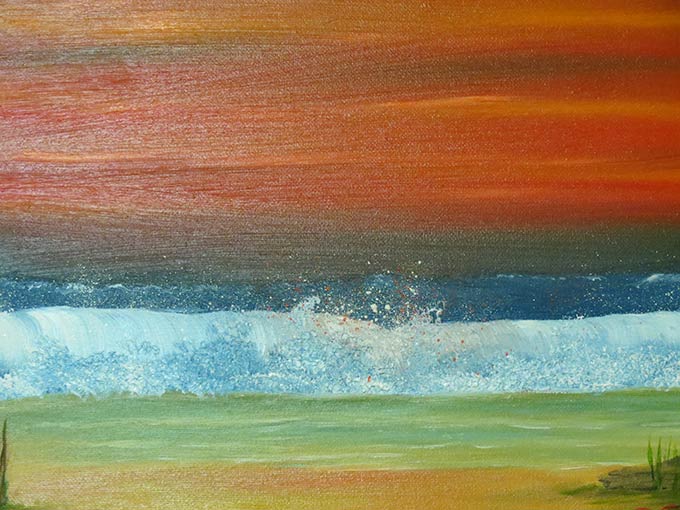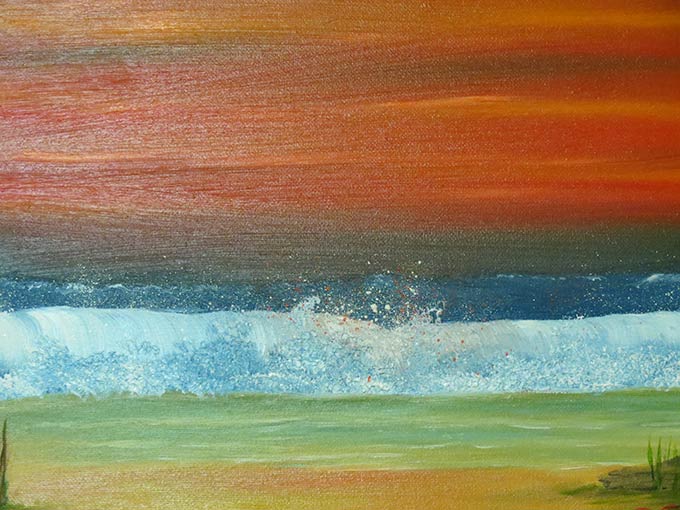 THLG: What do you love most about painting/art? (And do you have other interests?)
Rob: I really enjoy the meditation time painting affords me, the time to look inside and reflect. I also enjoy hiking, rock climbing, anything outdoors and music.
THLG: Thanks so much Rob, for sharing your beautiful artwork with us today. I'm amazed by your work and look forward to see what you'll be inspired to paint next!
If you have questions or inquiries about Rob Brown's work, he can be reached at [email protected] or find him at Happy Dogs Studio on Facebook.
Yo may also enjoy: Let Them Eat Cake