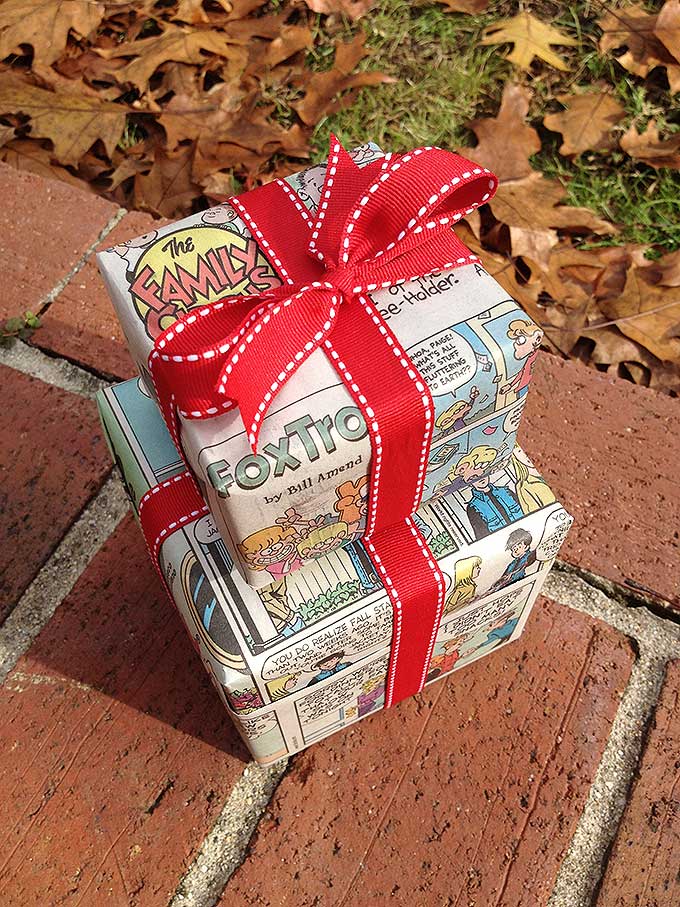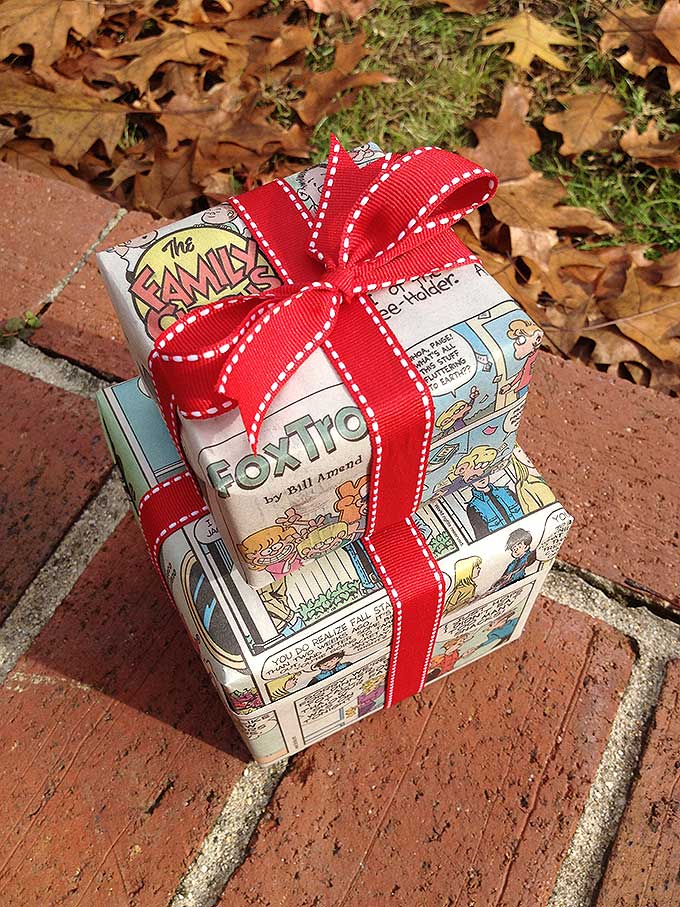 Funny Wrap-Up
My grandfather was a true Mainer: a kind, generous and funny man. To him, my brother was always a "long drink o' watta". And my grandfather could "ay-uh" with the best of 'em. Like you and I "yeah."
He was also a resourceful man. He and my Grammy could stretch a dollar around the block.
They often frequented yard sales, thrift stores and flea markets to find unusual treasures for our birthday presents. I don't know which they loved more: saving money or the thrill of the hunt. (I think that gene landed on me.)
We grandkids always loved their unique gifts. And perhaps as much as the gifts, we loved the festive wrapping. Because they often wrapped with "the funnies", the comics section from Sunday morning's paper. It was fun, free and cheerful. And as a bonus, when excitement from the gifts and party subsided, we'd often chuckle over the "wrapping paper". By then, the comics were weeks or even months old, the punch lines long forgotten and funny again.
It might be a fun tradition in your family to use a Funny Wrap-Up. Perfect for kids and kids at heart. Economical. Cute for birthdays and other occasions … think Valentine's, April Fool's… or even Christmas morning.
I often use festive red gros-grain ribbon when wrapping with the funnies. But almost any color ribbon works. The comics are versatile that way. Like a great pair of jeans, everything matches, it's hard to go wrong. Twine and raffia look great too.
So when Sunday morning's paper is old news, and that final swig of coffee is downed, save the funnies! Yes. "Save the Funnies!" I can't think of a cheerier upcycling campaign. (I know I'm doing my part!)