Nothing quite like a Frosty New England Morning. I remember as a child, wandering the Rhode Island woods behind our home the morning after a freshly fallen snow. Eerily silent, save the sound of the snow crunch underfoot.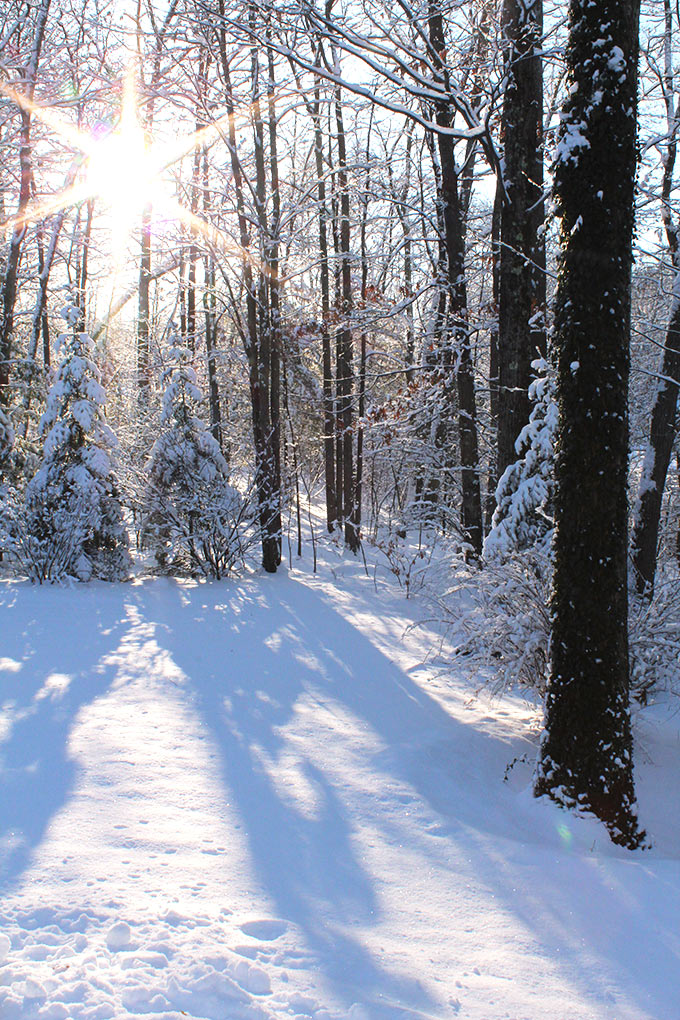 All is fresh and clean and new. Each tiny branch dressed as a bride in white.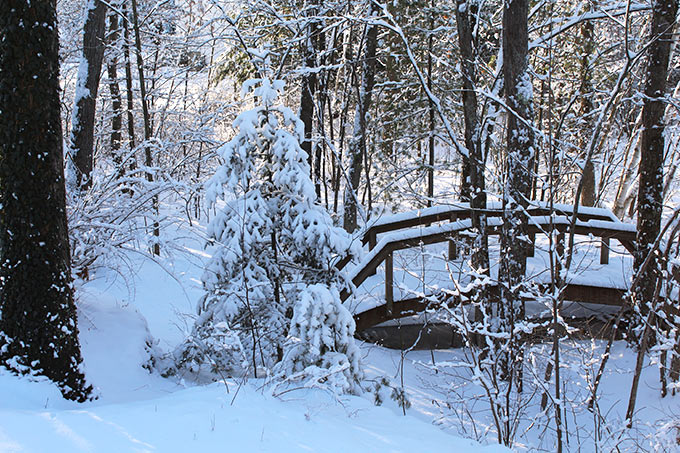 These photos were taken in my back yard a few weeks ago as the sun rose, sending dappled rays through snow covered branches. It was breathtaking.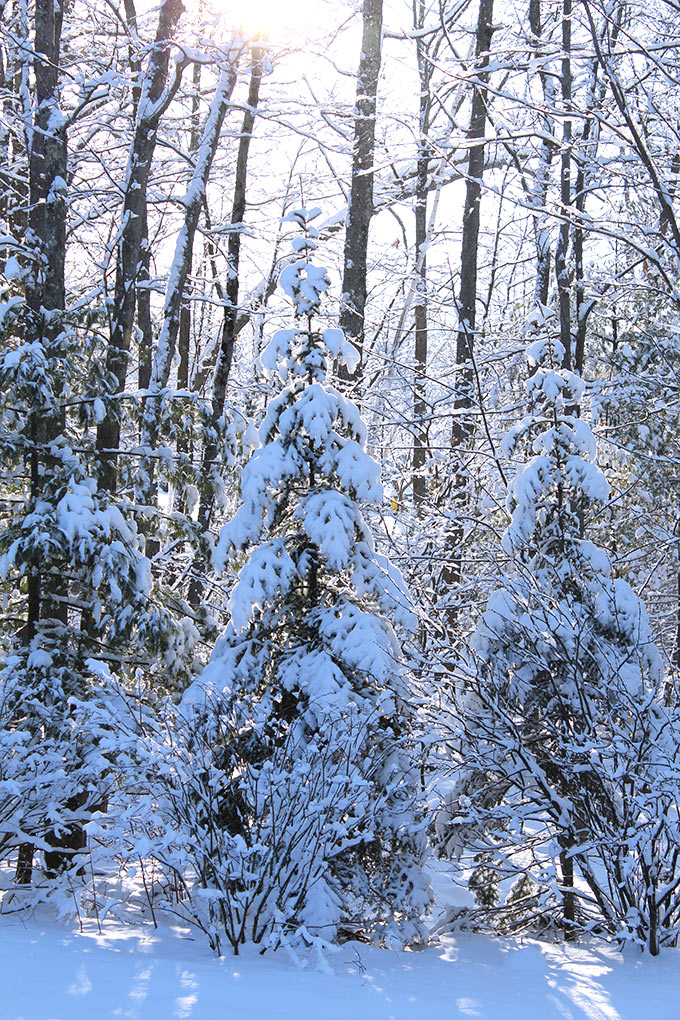 I thought you might enjoy these winter wonderland pictures if you love a fresh snowfall too. Especially if you grew up with snow, but live in a warmer climate now. (My extended California family, who appreciate a good VT snow, come to mind.)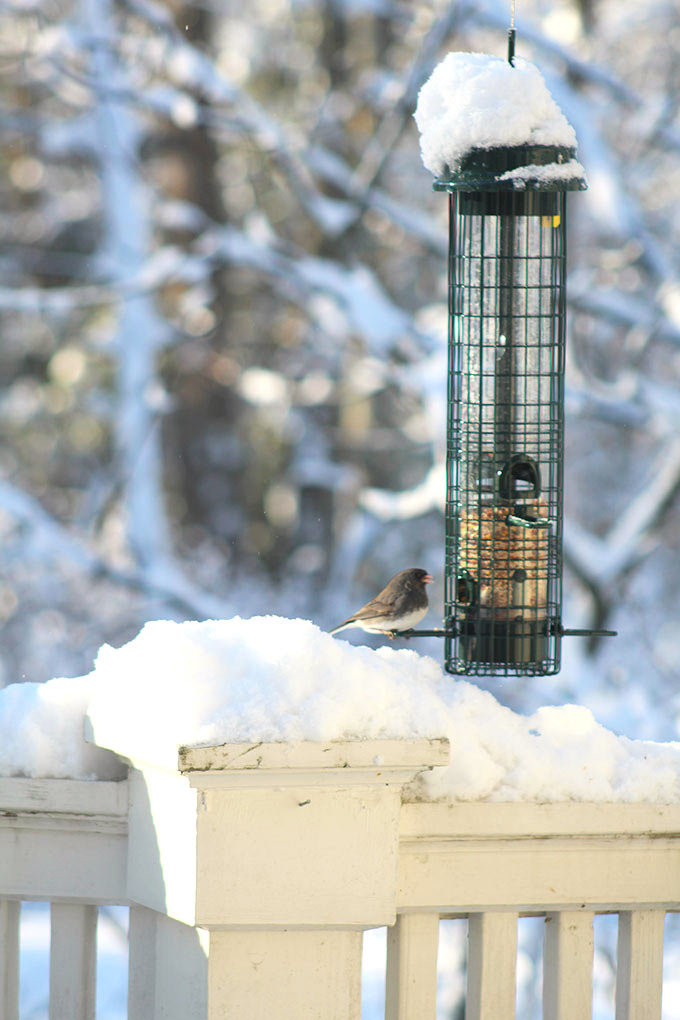 I hoped to catch a bright bird at the feeder to share with you. There were blue jays, cardinals and a male house finch with a vibrant scarlet head. But they were skittish, uncooperative and refused to pose for me. Kudos to this sweet junco who was more obliging.
As a child, I stood statuesque for long minutes, under the gnarly old plum tree with the hanging feeder and birdhouse. My mittened hand outstretched, overflowing with seed. And the birds, they came! If you feed them, they will come. It was fascinating – the tiny claws perching. That little darting beak. And all too soon, gone.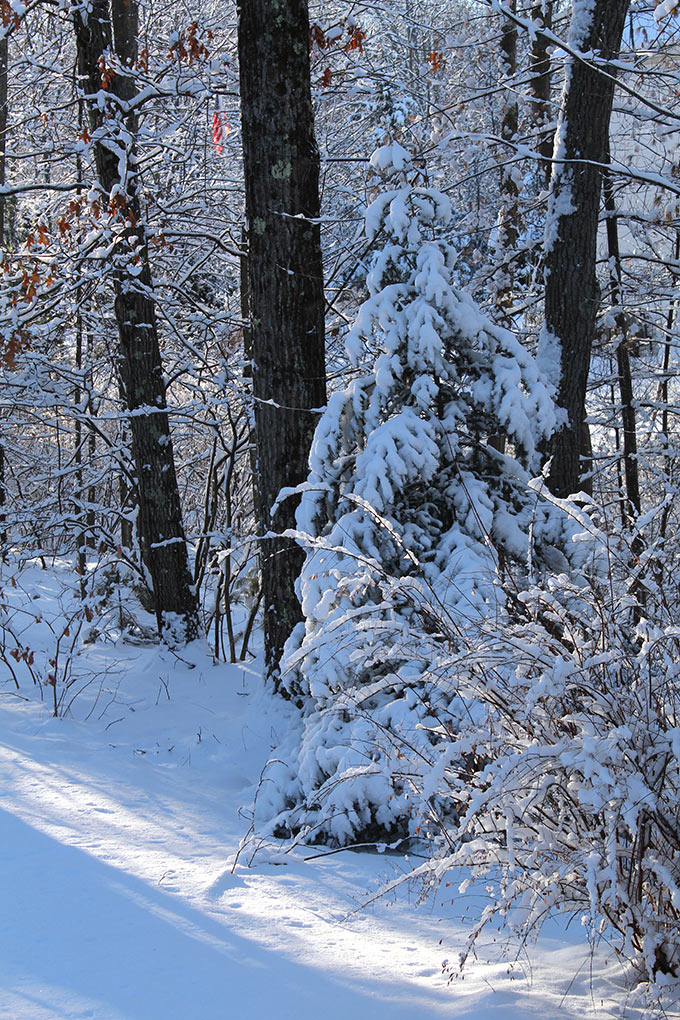 Can you find the flag?  (As in, where's Waldo…)
In my mind, snow is the perfect excuse for cozying up in a comfy chair by the fire. A good book in one hand, a steaming mug of chai in the other.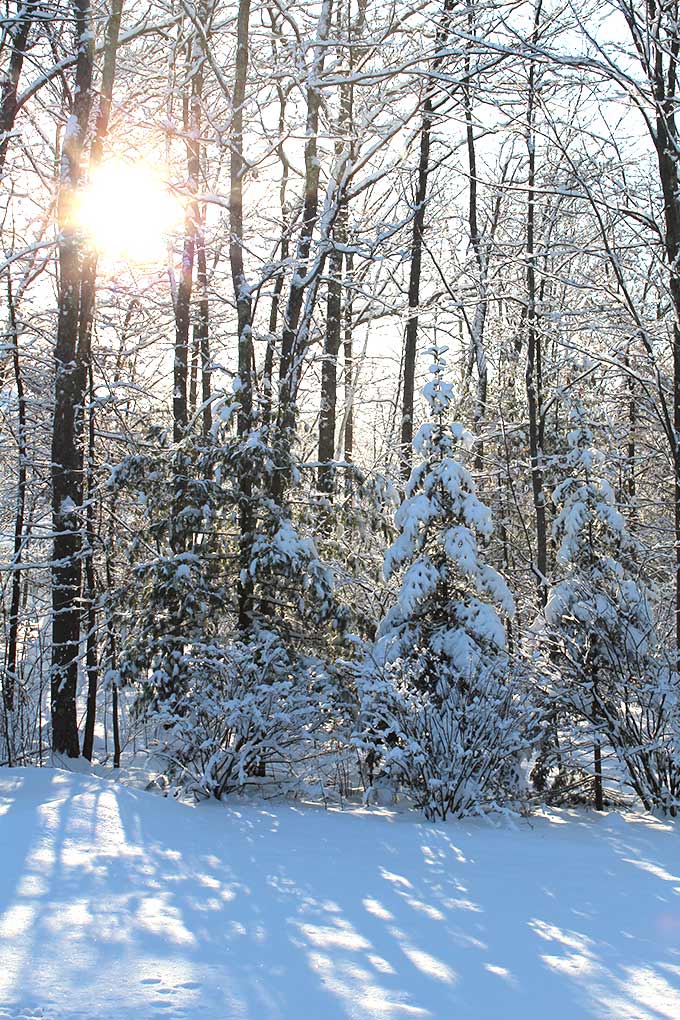 Snow brings to mind Robert Frost's Stopping by Woods on a Snowy Evening. Frost was born in San Francisco but spent most of his life in Massachusetts and here in New Hampshire. I was fascinated reading about his difficult life story here. Amazed at the literary beauty he produced in spite of it. (Because of it?)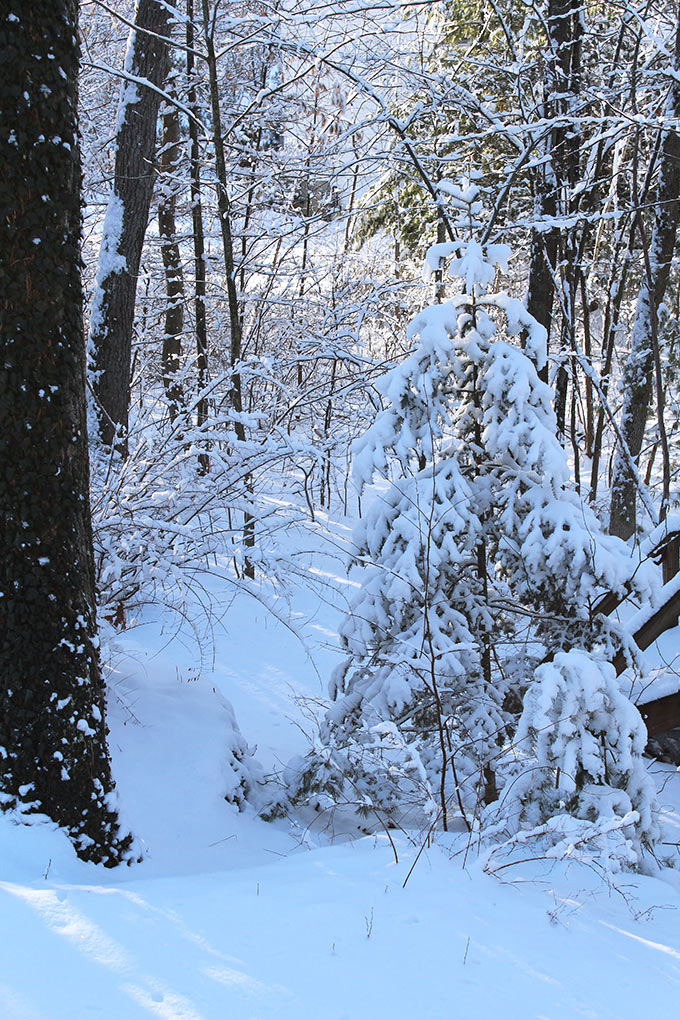 Whose woods these are I think I know.
His house is in the village though;
He will not see me stopping here
To watch his woods fill up with snow.
My little horse must think it queer
To stop without a farmhouse near
Between the woods and frozen lake
The darkest evening of the year.
He gives his harness
bells
a shake
To ask if there is some mistake.
The only other sound's the sweep
Of easy wind and downy flake.
The woods are lovely, dark and deep,
But I have promises to keep,
And miles to go before I sleep,
And miles to go before I sleep.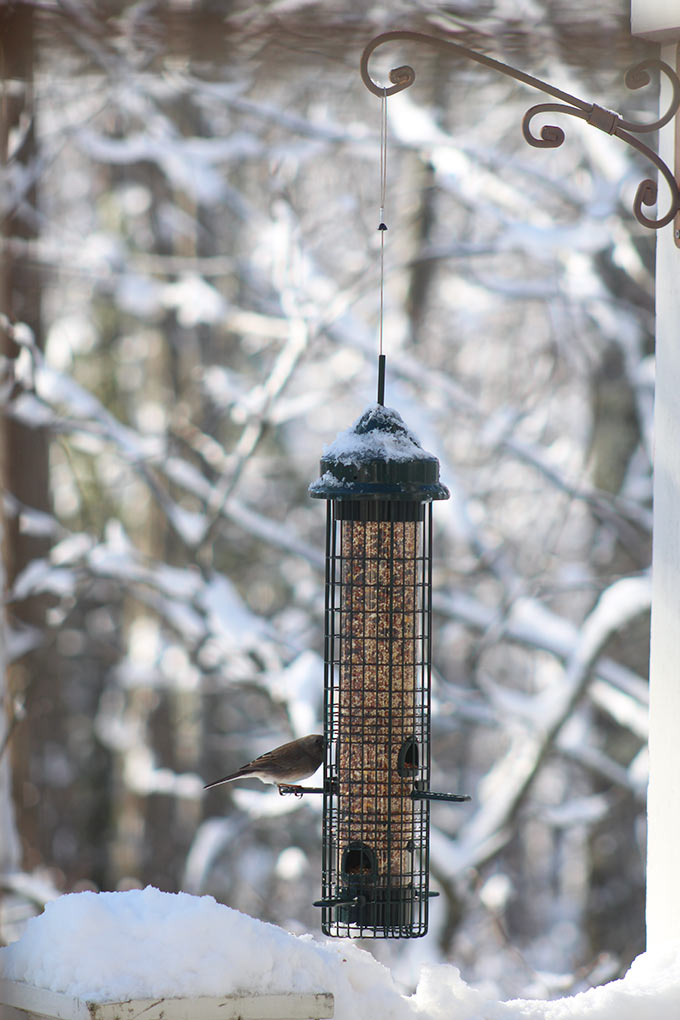 Quote for today: "Don't let your happiness depend on something you may lose." – C.S. Lewis
Have a beautiful weekend, friends!
XOXO,
Allie