Aunt Pinkie's Famous Fudgy Brownies: the fudgiest brownie recipe ever from my Aunt Pinkie! These brownies are a serious upgrade from a boxed brownie mix without a whole lot of extra effort. Hope you love 'em too!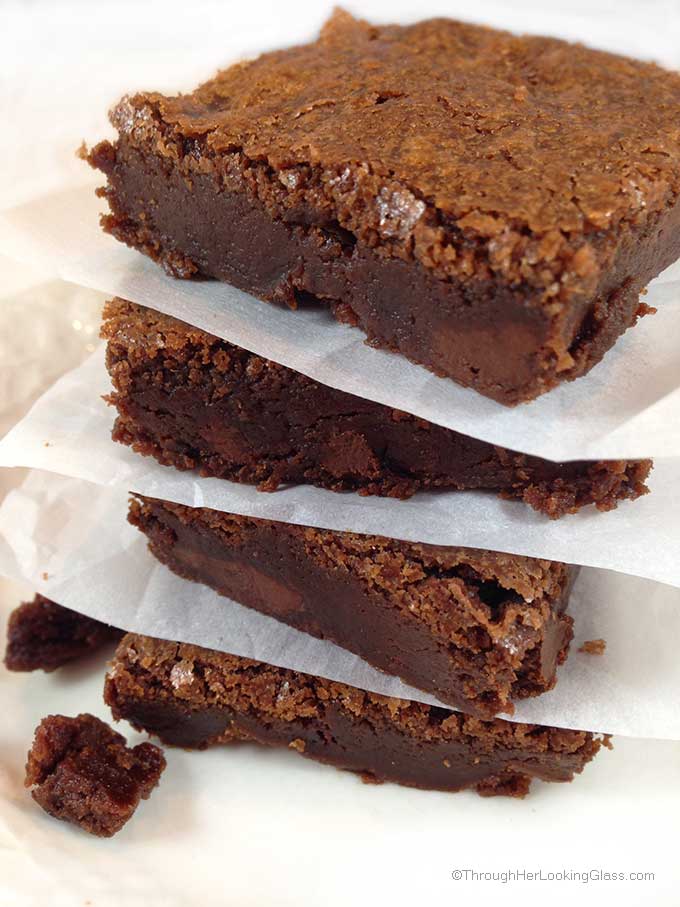 We sure do love a good fudgy, homemade brownie at our house. And even if the pantry's bare, seems I always have the simple staple ingredients on hand to mix up a batch of these scrumptious brownies.
So when my Aunt Pinkie gave me this recipe, I had to share it here. Aunt Pinkie's Famous Fudgy Brownies are one of the fudgiest, most decadent brownies ever.
And they're quick to whip up too. Seriously, they don't take much longer than a box mix. But the difference is worth the extra few minutes. And good thing too, because we're always needing a batch of brownies for something or other around here, whether it's a classroom party, picnic, soccer party or last minute company.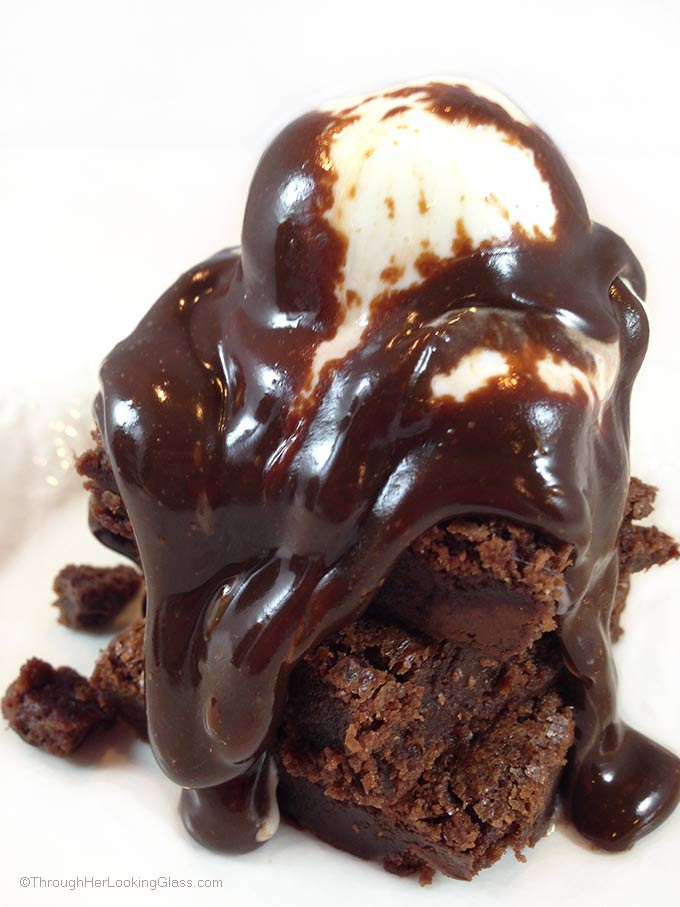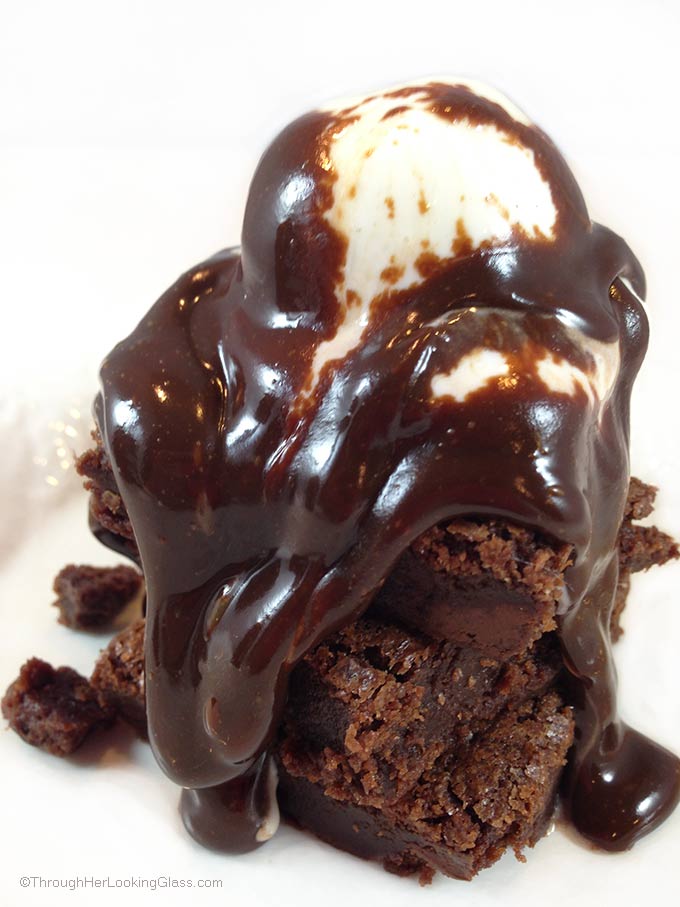 These brownies are perfect warm, topped with a scoop of  vanilla bean ice-cream, drenched in hot fudge sauce. Now we're talkin'!
Seriously, a box mix just doesn't hold a candle to my Aunt Pinkie's Famous Fudgy Brownies. These have all the goodies: butter, flour, sugar, eggs, vanilla and unsweetened baking chocolate. And a bonus: chocolate chips. Yeah. Delicious chocolate fudgy overload.
One great thing about these brownies is they stay soft and fresh for days. (If they last that long.) It must be the pure butter.


How to cut Aunt Pinkie's Famous Fudgy Brownies:
I learned this tip from a friend last year. Fudgy brownies cut best with a disposable plastic knife. Crazy, huh? So give it a whirl, tell me what you think.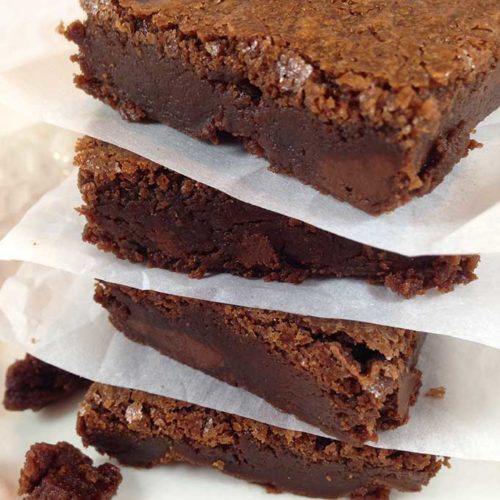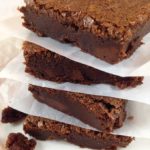 Print Recipe
Aunt Pinkie's Famous Fudgy Brownies Recipe
Rich and fudgiest brownies ever. Taste these and you'll never make another recipe.
Ingredients
4

ounces

unsweetened baking chocolate

1

cup

butter

2

cups

sugar

3

large eggs

1

cup

all purpose flour

1

teaspoon

vanilla

1

cup

chocolate chips
Instructions
In microwave safe bowl or on the stovetop, melt butter and chocolate together.

Stir in remaining ingredients.

Bake at 350 degrees in a greased and floured 9"X13" pan 22 minutes or until tester comes out clean.

Cool and cut into 20 - 2 1/2 inch squares.
You may also enjoy: Dark Chocolate Mint Brownies